Netflix has rapidly become the go-to place for documentary series on a very wide range of subjects, but the motorsport section received a boost recently with its first proper IndyCar-based offering: Uppity, the Willy T. Ribbs story.
With Drive to Survive – a behind the scenes look at Formula 1– and the success at the box office of Ford vs Ferrari leading to new and re-promoted documentaries on the subject of the late 1960s Le Mans 24 Hours, any motorsport doc or film has a high bar to aim for at the moment. But Uppity brings a whole new dimension to the sphere.
Ribbs was the first African American driver to qualify for the Indianapolis 500, and the trials and tribulations of trying to find his way amid lingering racism in elements of America in the 1970s and 1980s hold a magnifying glass over society itself at the time. That tale plays out alongside the somewhat familiar racing story of scraping the barrel and competing on a shoestring.
The social injustice suffered by Ribbs, plus the editing of the picture itself – which would be award-winning on a more popular or common subject, without a doubt – make Uppity a must-watch for any motorsport fan. But more on that later.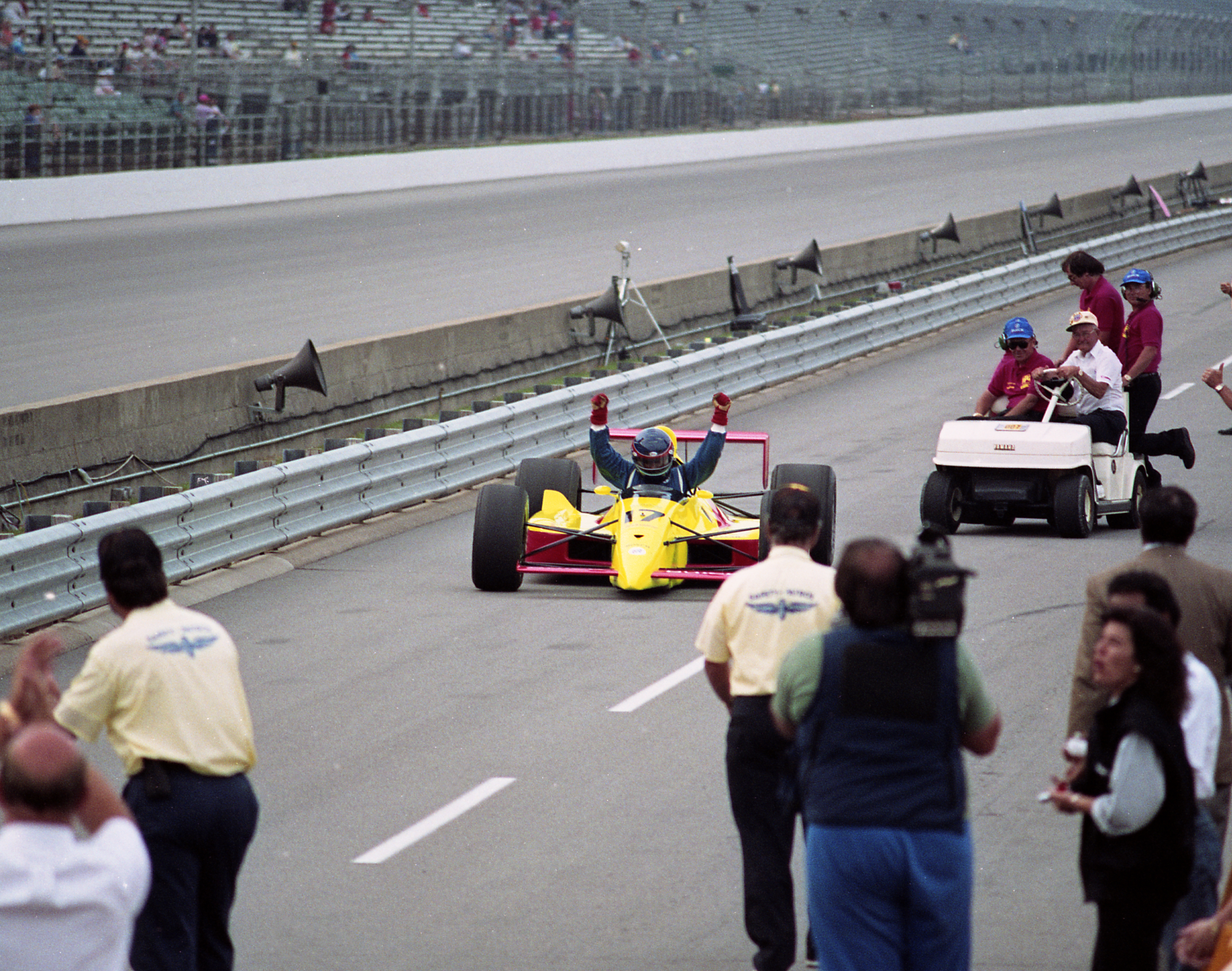 Ribbs himself is the hero of the show, with his piercing eyes seemingly able to look through the camera and into your soul. But as the documentary develops in chronological fashion with Ribbs' career, so does your mood towards Ribbs. He can be interpreted as an anti-hero or a bolshie and flamboyant man fighting the system. That's for you to decide.
Early on, his humble upbringings and the racism he faced as a driver leave you feeling nothing but sadness for the world of inequality Ribbs emerged into. His time in England in Formula Ford is well charted, and an ill-fated NASCAR debut that failed to go ahead due to death threats for Ribbs and the Charlotte Motor Speedway owner and promoter – the legendary Humpy Wheeler – is remembered with refreshing honesty.
In a now rare on-screen appearance by Wheeler, he admits that the reaction the crowds would give Ribbs were a big part of the reason he backed him, something Ribbs was aware of. Wheeler pulled the plug amid the death threats, although Ribbs wanted to go ahead regardless.
Ribbs perfectly incites the 'deck is stacked against me' mantra throughout the documentary and makes a stunning lead considering he isn't an actor
Talking about meeting Muhammad Ali, the first hints of Ribbs' abrasive personality are revealed. If the first African American NASCAR driver Wendell Scott sided towards pacifism in most cases when met with repeated discrimination, Ribbs is pretty much the opposite. The documentary does an excellent job of treading a fine line between showing how Ribbs was racially abused because of the colour of his skin, but also how his abrasive and personality drew even more criticism and/or dislike.
A.J. Foyt and Al Unser Jr make clear they are big fans of Ribbs' personality while appearing in Uppity, and that says a lot.
The Trans-Am years – coming off the back of a stint in a plumbing job Ribbs never wanted to go back to – is where the cinematography of this film stands out. Motorsport fans will appreciate how difficult footage of Formula Fords in the 1970s Britain is to come by. But onboard footage in Can-Am, rare Formula Atlantic and NASCAR footage are edited beautifully. Sure, there's times where the footage on track doesn't quite represent the race or year being narrated, but the sheer amount of footage and pictures amassed is a thing of great beauty, probably not seen to this level since the Senna film.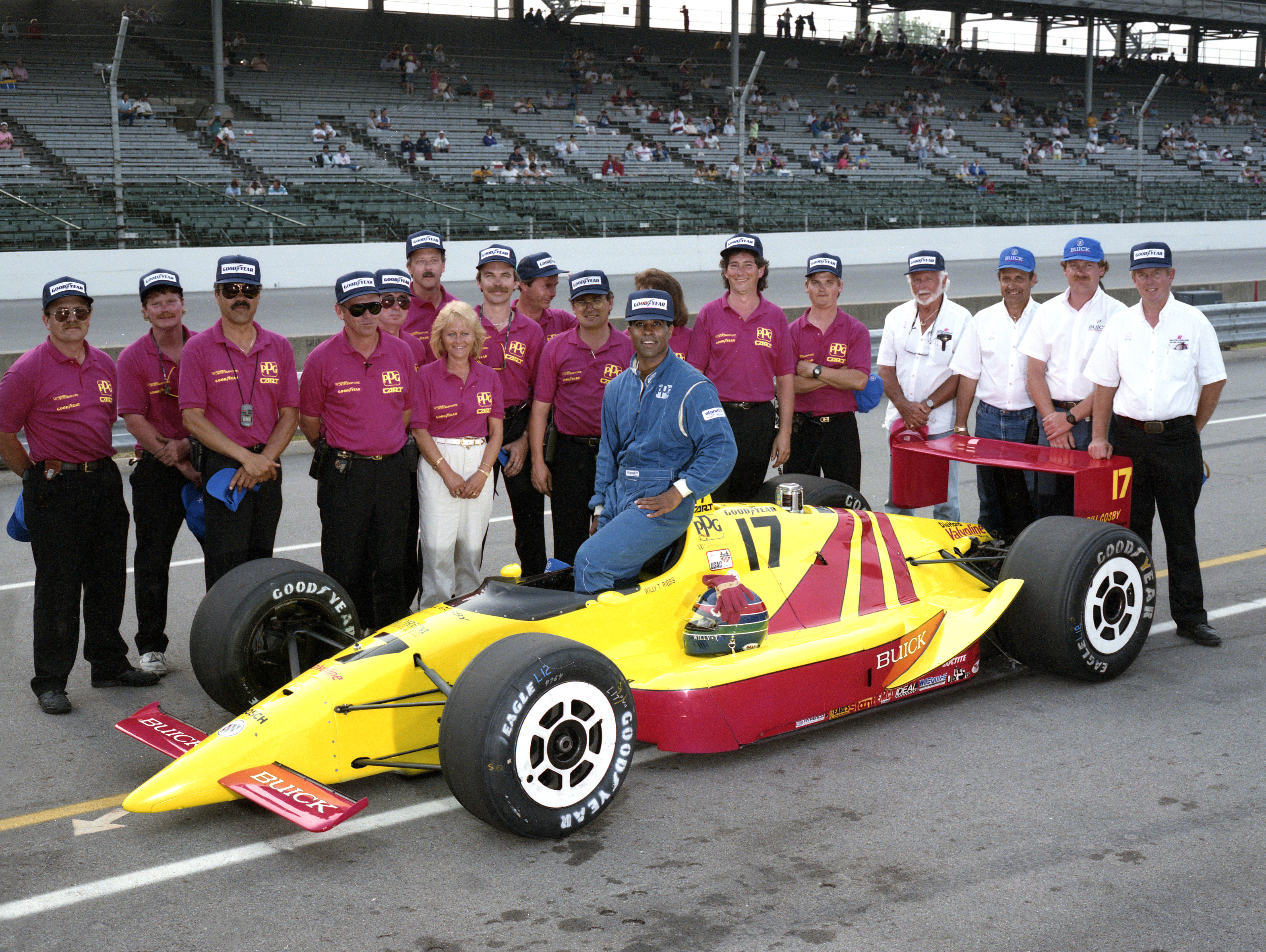 Formula 1 driver and Le Mans class winner David Hobbs provides the first of many intra-team clashes in Ribbs' career, along with myriad team bosses like John Dick and later, Jack Roush.
"His fish and chips weren't tasting too good," Ribbs remembers after outqualifying Hobbs in his Trans-Am debut. Later he recalls battles with Wally Dallenbach and a 'fight' with Scott Pruett.
While the makers of the documentary have scored some brilliant guests and period interviews to tell the story, the lack of some people – like Pruett and Roush – who are made out to be racists or simply unfair to Ribbs for whatever reason is a little frustrating. But it's clear that their absence isn't from a lack of effort by Uppity's creators given the talent they've amassed elsewhere.
It's an emotionally-charged affair that feels like a win for society as much as it does for motorsport fans
Ribbs perfectly incites the 'deck is stacked against me' mantra throughout the documentary and makes a stunning lead considering he isn't an actor. As the documentary develops it's clear Ribbs grew as an individual and looked to avoid conflict more as his career developed, even if controversy was never far away.
Ribbs' F1 test with Brabham in 1986 is only briefly covered, although it's hard to go much more into it and another rare appearance – this time by Bernie Ecclestone – shows the creators really worked hard to get the right people involved with the project.
Perhaps the only criticism of the direction of the documentary is a lack of coverage in the latter part of his career – including failing to cover Ribbs' best IndyCar result at Michigan in 1993, or use the fact that some African American car owners and drivers criticised Ribbs' attitude, like Leonard T Miller.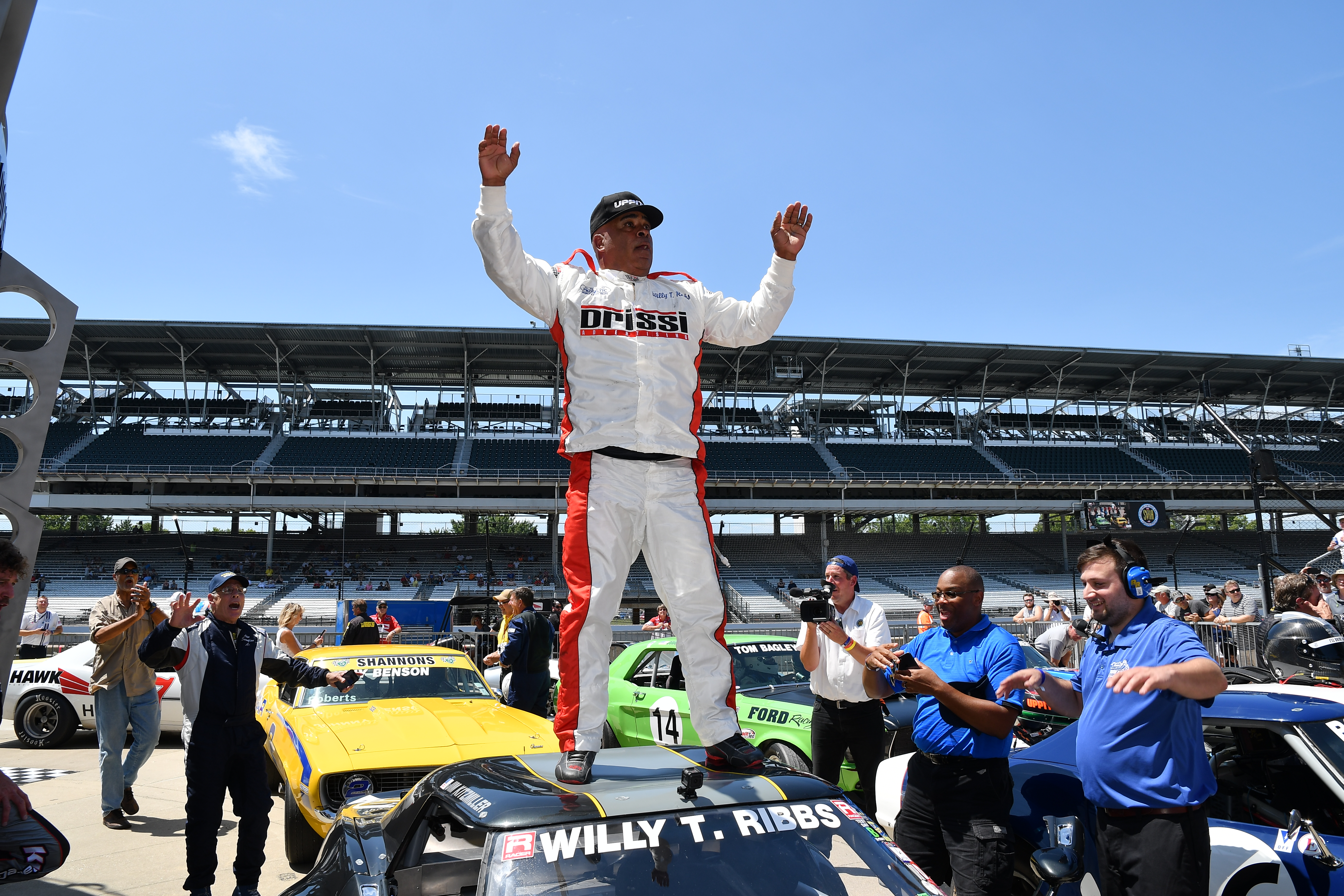 Instead the final chapter is dedicated to Ribbs' return to the Indy 500 after an ill-fated attempt in 1985 where he pulled out after Don King had engineered a Miller beer-supported drive. Some members of that crew are made out to be racist.
His 1991 return to Indy is covered in staggering detail with brilliant footage and insight, including with marshals and volunteers who were there when Ribbs qualified on his last possible run after repeated Buick engine failures and dodgy tyres. It's an emotionally-charged affair that feels like a win for society as much as it does for motorsport fans, with Derrick Walker's belief and support of Ribbs another factor in the feel-good ending.
It's perhaps the perfect climax with Ribbs detailing the three-lap qualifying run, saying he had put his left-foot on top of his right foot to push the accelerator down further because "if I crash this motherfucker, this is how they're going to find my fucking feet".
He adds: "I'm either in the race, or you peel me off the cement".
If you're looking for a comprehensive history of African American drivers or of Ribbs, then a book might be a better way to go. For a 'beating the system' thriller featuring one of the most impressive collections of motorsport footage in recent years, Uppity will not fail to impress.