After a few seasons with Toyota hoovering up industrial amounts of silverware in the top class, effectively a whale in a pond of mackerel, the World Endurance Championship is now itself hoovering up top-tier automotive brands to join Toyota in competition.
Such has been the uptake under the new Hypercar and LMDh ruleset that Audi's decision to axe an already-announced project has registered as a mere blip.
Peugeot's already here with its striking 9X8, Ferrari and the Penske-affiliated Porsche are joining the party this upcoming season, as is Cadillac alongside its Formula 1 overture. And BMW, Lamborghini and Alpine will be there the following year.
Whatever happens from here, this is an enormous, phenomenal success. It's the kind of list of participants that any motorsport championship at any point in history would kill for. It guarantees you relevance and a window into the mainstream.
But it doesn't change the cold, hard truth – that the main product is dense and intricate and, axiomatically, a serious time commitment.
"What we have in mind is to try to adapt our product for television, more and more," said WEC CEO Frederic Lequien in conversation with select media members including The Race, during the launch event for the new Qatar round of the series.
"We do not want to change the DNA of endurance racing, but we have to think about smart ideas that will make this sport more accessible to- let's say not [diehard] fans but normal viewers.
"Because now we have everything: we have the cars, the brands. For example, in Spa it was crowded, we had a lot of people, Le Mans [2022] was sold out in two days.
"So, something is happening but we need to continue to work, especially for the television."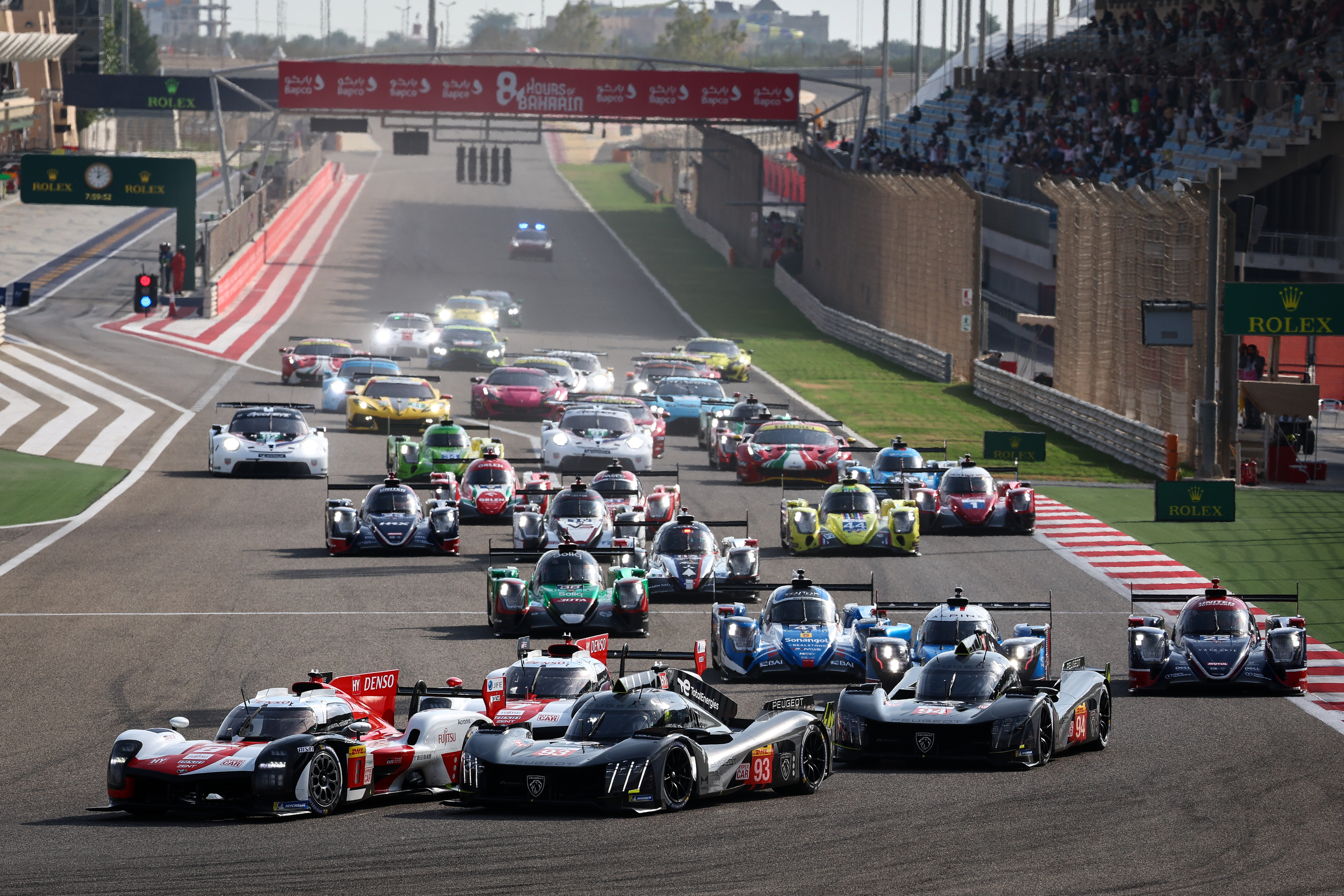 There's a fundamental inaccessibility baked into the very nature of the WEC – Lequien, who became the series' CEO two years ago, seemed to agree with this when it was put to him by The Race.
It is an important reality to recognise, and for those who love the series – teams, drivers, organisers and fans – to acknowledge.
The calendar for the upcoming WEC season is made up of seven rounds – the 24 Hours of Le Mans, the 1000 Miles of Sebring, the eight-hour season finale in Bahrain and four six-hour races.
Le Mans is of course its own thing entirely, able to get away with an 'old-school' duration due to a century of tradition and prestige, established viewing habits and built-in mainstream acceptance. But what of the rank-and-file rounds, from a TV perspective? How do you get a casual observer to commit six precious hours of their Sunday to a regular round of the season?
It's just not that common a demand when it comes to mainstream sports. Maybe you can just about cover a similar amount of runtime in a Premier League Sunday, maybe there's an equivalent in a day of a tennis Grand Slam tournament. The author of this column, for instance, is a committed viewer of NFL Redzone with its 'seven hours of commercial-free football' tagline. But that's always across multiple games and multiple matches. And you can tag in and out depending on personal investment in the outcome.
Cricket is perhaps the exception but it's a sport that's been reckoning with its own accessibility, which has led to the creation of reduced formats like T20 – said to be the most played version of cricket at this point – and now The Hundred.
And there's something arguably all of those sports have as a fundamental advantage over endurance racing – that you can reliably tune in with an hour to go and quickly get your bearings, often in a matter of seconds, of what the state of play is and who needs to do what to win. For the WEC, that's just not necessarily the case, because of how many classes, teams and drivers there are but mostly because of unsparingly complex strategies. Which, it is worth emphasising, is no criticism – it's part of the DNA.
The WEC has made some regulatory moves ahead of 2023, but they're strictly evolutionary.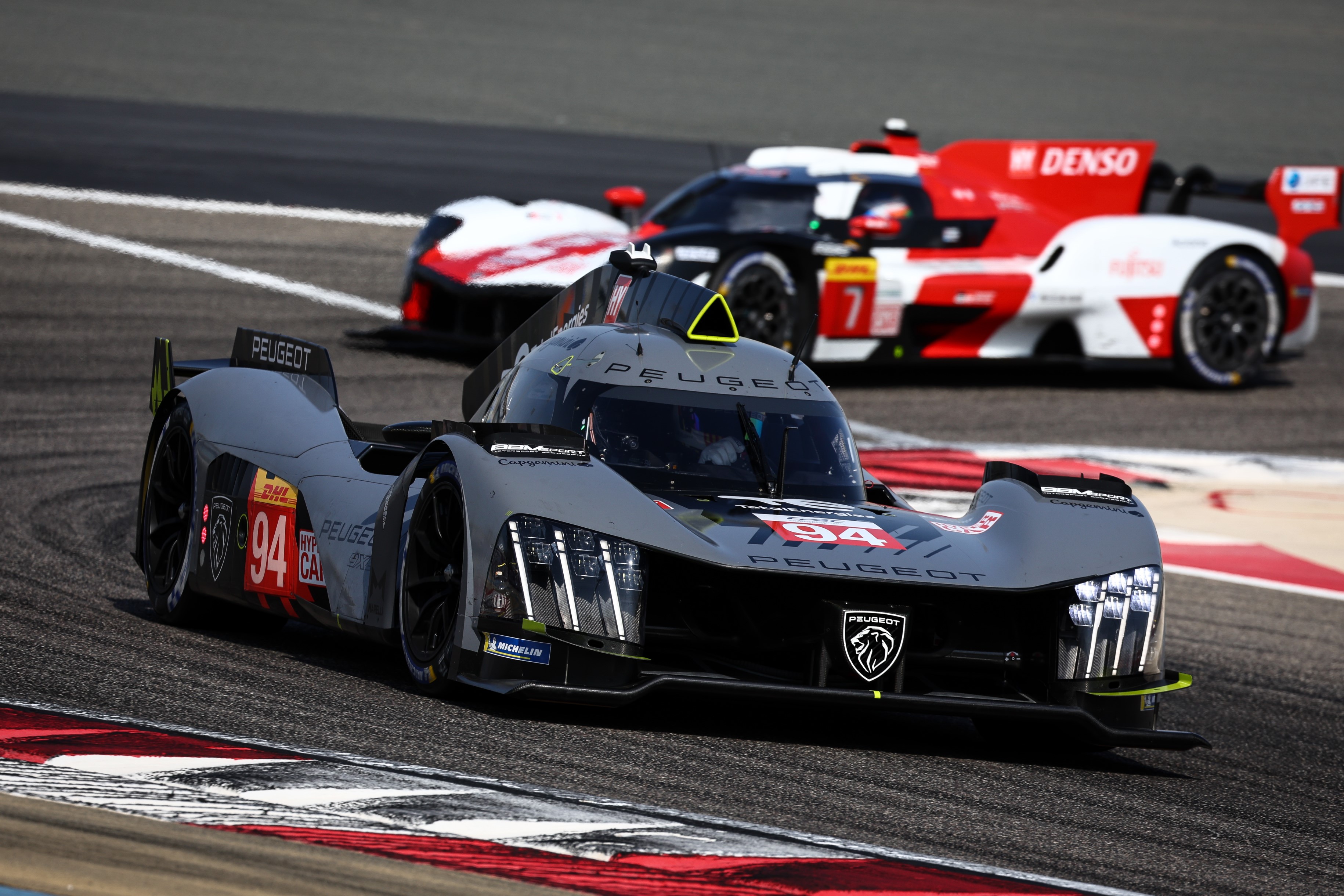 The pitlane will now close during full-course yellow periods – the equivalent to F1's virtual safety car – which will streamline strategies and likely shorten the stoppages. As per Lequien, this is "absolutely" part of a push for a TV-friendlier product. "We need to be fair for all competitors, but it's clear that sometimes I have the feeling that maybe sometimes we forgot a little bit [about] the show."
For pre-race, there's a new qualifying format, with three 15-minute sessions (for Hypercars, LMP2 and GTE-Am) replacing the two 10-minute contests that were previously in place.
But that's nothing dramatic – certainly not compared to F1's experiments with sprint races, or MotoGP seeing those experiments and deciding to have a sprint every weekend.
WEC had already evaluated Saturday sprints a few years prior. And it's clearly at least come up on the agenda again.
You can also point to the fact that its long-ago predecessor, the World Sportscar Championship, did play around with some semblance of a sprint format – and that US counterpart IMSA regularly goes below two hours with some of its events. But you won't find the word 'Endurance' in either of those series' names.
"We have some very interesting discussions with car manufacturers – and you try to imagine sometimes something different," said Lequien when asked by The Race about the potential for major WEC format changes in light of the F1 and MotoGP examples.
"Why not, I think, let's say a kind of qualifying race on Saturday? Endurance racing is fantastic, but we have to admit that for television six, eight or 24 hours, it is very difficult.
"So we need to be creative and it's not really easy.
"Because of course – and I can understand that perfectly – when you propose to car manufacturers to do, let's say, a kind of sprint race on Saturday they will immediately react and tell you: 'No, no way, we are not going to destroy the car the day before the race.'
"But we will see. At the moment it's not a plan, we just have some discussion."
But the idea of a sprint, a format divisive if not outright maligned among the hardcore motorsport fan contingent, is more about imbuing the race weekend with more value Friday-to-Sunday rather than attracting new eyeballs. Or, at least, it should be.
There's no magic siren call button to attract a new audience – and certainly not one that can do so without diluting or even betraying the unique selling point. So coming up with something new is an unenviable task.
The WEC may in the end settle on a 'don't fix what isn't broken' policy and let the big names and the quality of racing do the talking. Success is on the horizon either way, thanks to the work done to attract the spectacular crop of current and incoming manufacturers.
But there's clearly an understanding there – one surely aided by what went on with Audi's abandoned programme – that manufacturers come and go, and that it's worth doing everything you can to make sure that the audiences that arrive with them stick around once they're gone.