Toyota cruised to another World Endurance Championship victory in Bahrain on Saturday night and as a consequence swept to a fourth consecutive and fifth overall WEC crown.
While Mike Conway, Kamui Kobayashi and Jose-Maria Lopez took their second win of the six race schedule in the No.7 Toyota GR010 Hybrid Hypercar, it was the sister Sebastien Buemi, Ryo Hirakawa and Brendon Hartley No.8 car that claimed the drivers' gongs.
Hartley and Buemi won their third titles, with the Kiwi becoming first driver to win championships with two marques after his successes with Porsche. Hirakawa won the title in his debut WEC season.
This trio deferred to the No.7 Toyota in Bahrain in a reversal of the last round at Fuji when Conway, Lopez and Kobayashi struggled with the balance of their GR010.
Buemi, Hirakawa and Hartley knew they could afford play a partial percentage game after Hartley's point for pole yesterday which tipped them into the lead by a mere point over Alpine's crew of former Toyota race winner Nicolas Lapierre, Andre Negrao and Matthieu Vaxiviere.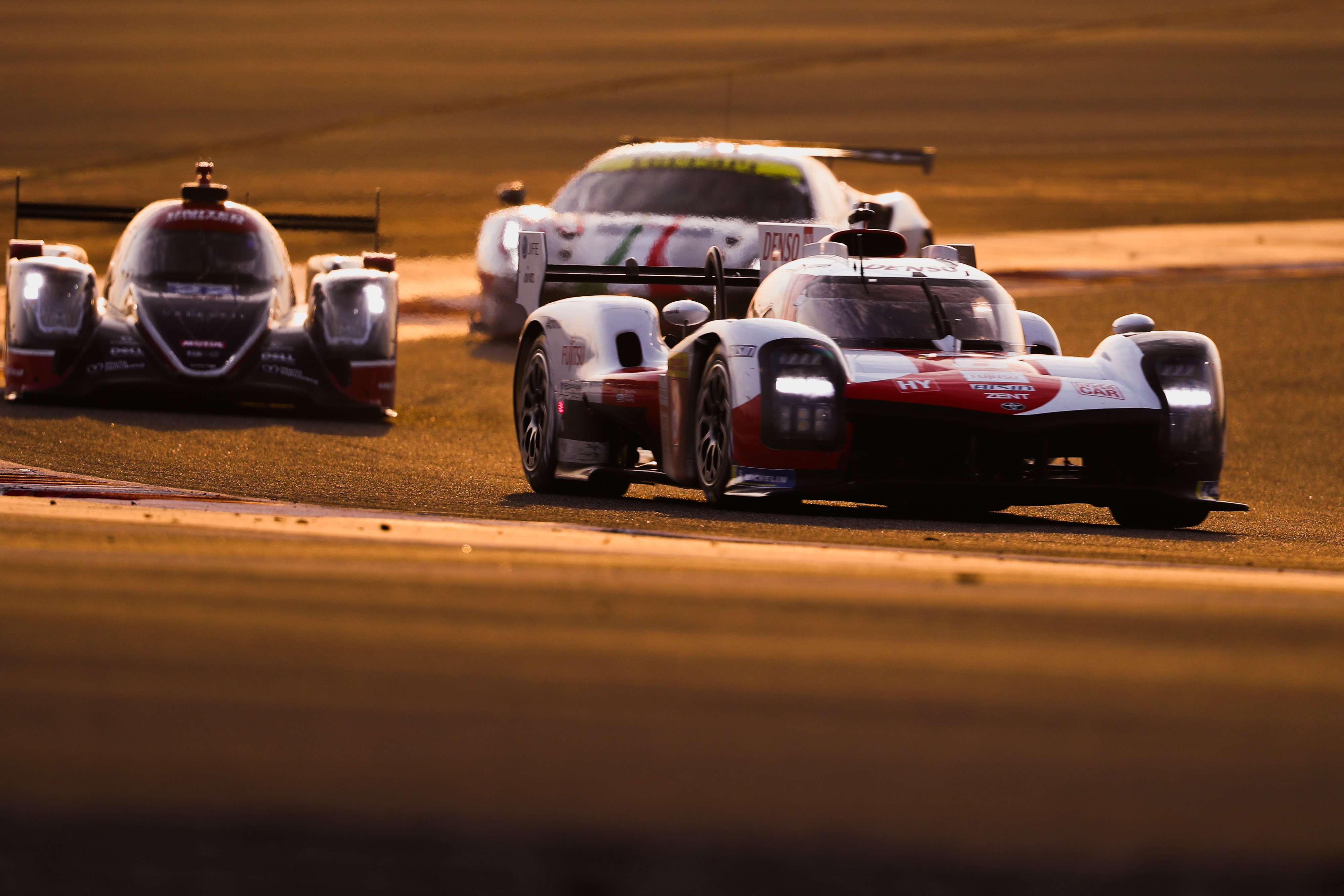 The Alpine was two laps down in third at Sakhir, while the two Peugeot 9X8s showed strong pace throughout the Bahrain weekend but ultimately were unable to sustain a challenge at the front.
The No.94 car of Loic Duval, Gustavo Menezes and Nico Mueller took fourth place, while the sister car of Jean-Eric Vergne, Mikkel Jensen and Paul di Resta was forced to retire after several on-track stoppages due to a suspected electronic issue in the gearbox.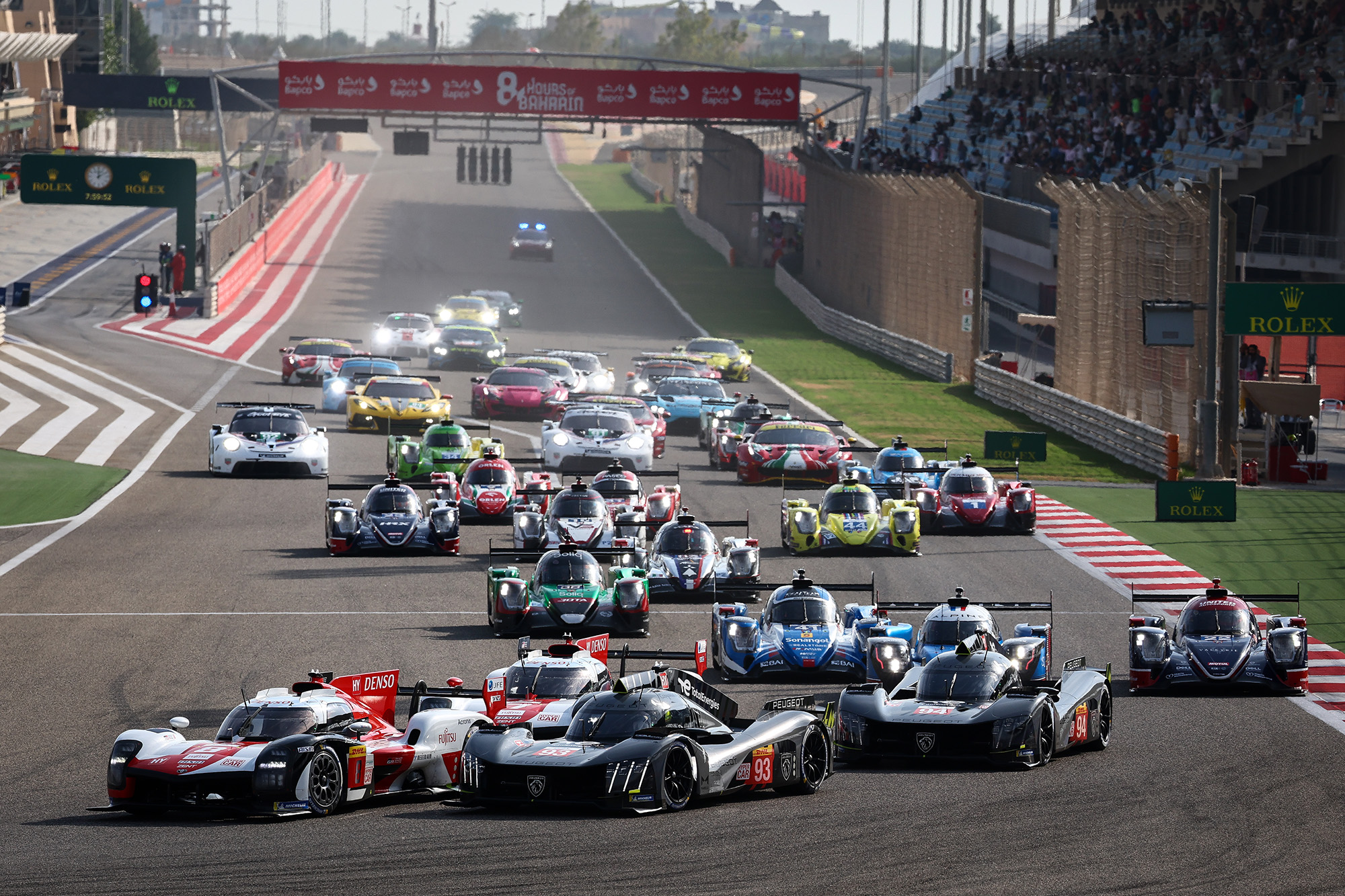 There has been a gathering momentum in global endurance racing building up a surge to a cresting wave for next season as Ferrari, Cadillac, Acura, BMW and others get set to join the party in 2023. Peugeot joined mid-season this year. With several other manufacturers like Lamborghini and Alpine (in a fully-fledged hypercar campaign) coming in 2024, a genuine golden period for sportscars awaits.
This season therefore was always going to feel like a transitionary period as Toyota dealt with the toe-in-the-water version of Alpine and Glickenhaus as its direct competition.
While many scoff at the notion an elderly LMP1 car like the one Alpine used should be even troubling the Toyotas over the course of the season, there are several reasons why that stance is a fallacy.
The WEC operates on a complex balance of performance system which effectively ensures any of the entries is able to fight for victory.
This has been evidenced on several occasions this season with Alpine and on occasion Glickenhaus able to race the Toyotas toe-to-toe.
Additionally, Toyota opened the door for its French rival with a race retirement apiece, a shunt for the No.7 car after Lopez's erratic adventures at Sebring saw meant he ended the race on his roof, and a high-voltage system failure at Spa when Buemi was forced to park up and vacate his car quickly on safety grounds.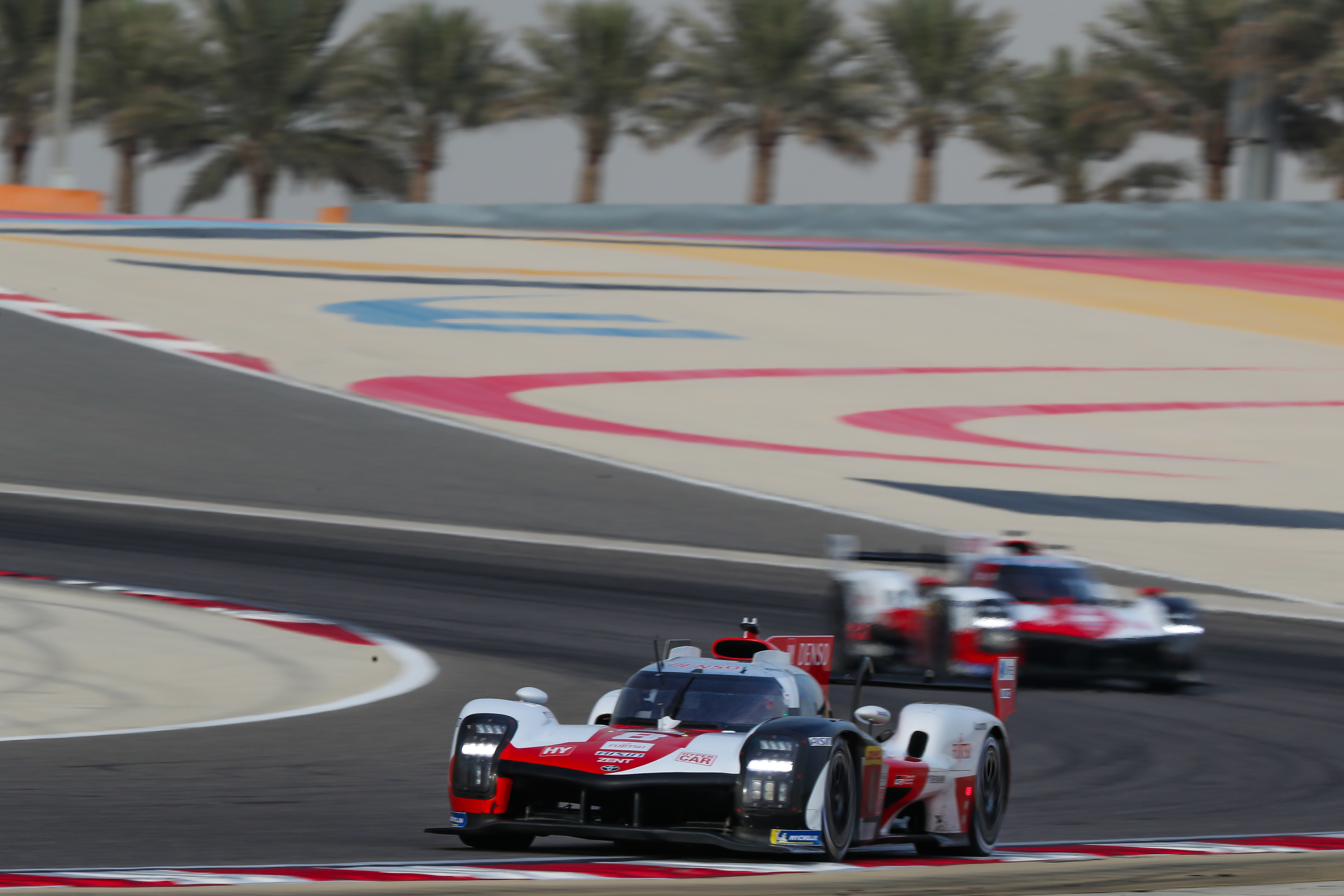 Then there is the fact Toyota is still plainly learning about its Hypercar. It's a quirky beast and one which from a pure grip and vehicle dynamic point of view is trickier to driver than the last iteration of LMP1 with far less inherent downforce.
The change of wheel size for 2022 certainly changed the dynamics of the car. That was what the FIA and ACO of course intended but what it meant for Toyota was it essentially had to start from scratch in terms of set-ups.
This manifested itself in a tendency towards oversteer and was especially noticeable at Fuji where the polesitting No.7 was never really in contention with the sister car over the duration of the six hours.
Likely Ferrari hypercar drivers win GTE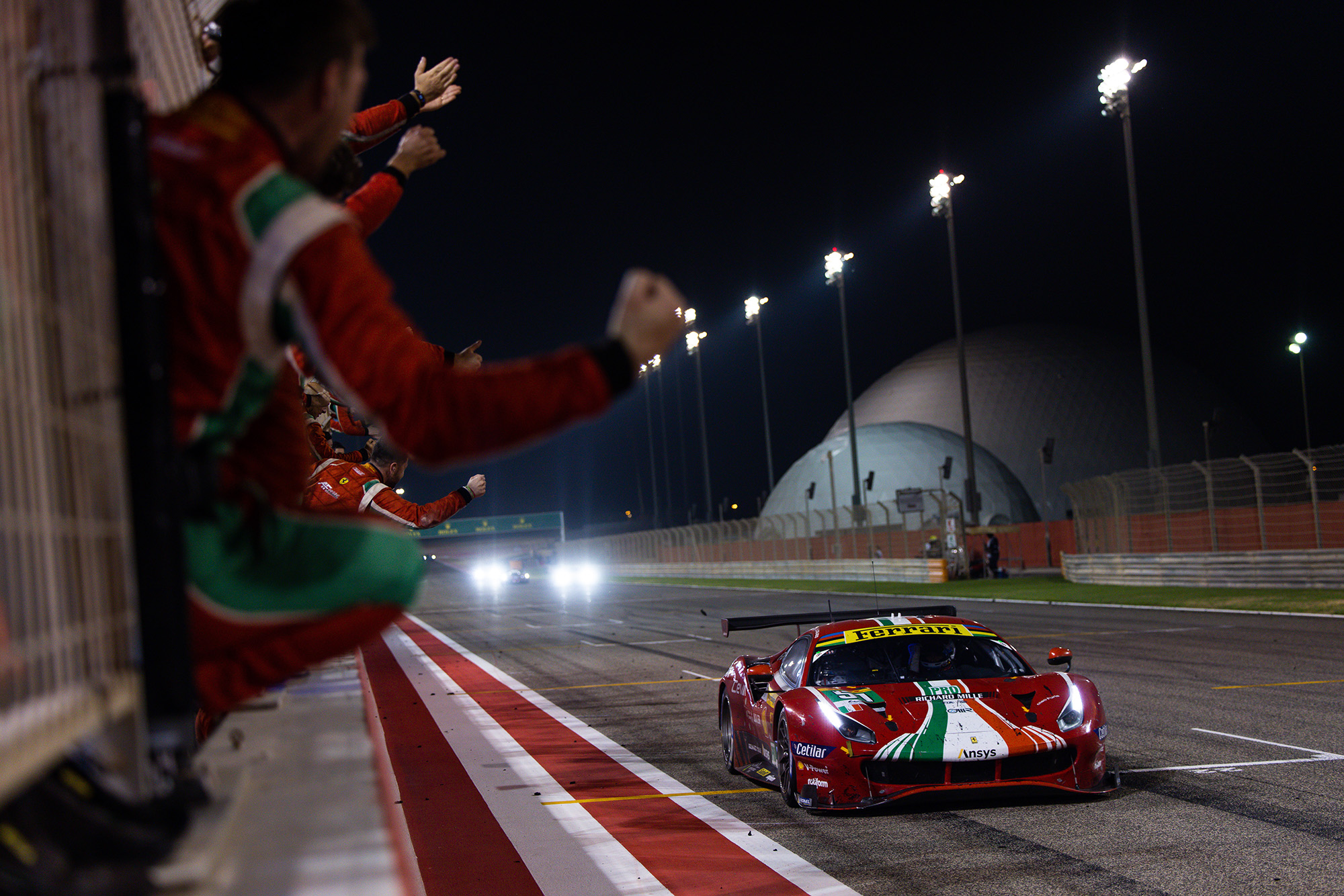 Ferrari's James Calado and Alessandro Pier Guidi successfully defended their LMGTE Pro crown, although this time it came without the considerable contention that 2021's title did when Pier Guidi and Porsche's Michael Christensen collided and triggered an almighty controversy regarding the subsequent application of a penalty.
However, what the 2022 fight did come with was penultimate hour drama as they fought a debilitating gearbox issue which forced first Calado and then Pier Guidi to adapt their driving just to get to the flag.
"The car was fine when I jumped in and then I heard a funny noise in fourth gear," said Calado.
"I was like 'this was really bad' and then it seized and then we didn't have any gears, we were stuck in fifth.
"I thought it was over. That's why you saw the emotion but we never gave up and so we're three times world champions."
Both Calado and Pier Guidi are expected to form part of the driver line-up when Ferrari finally makes its long-awaited return to sportscar racing's top class and brings its Hypercar from next season onwards.
The sister AF Corse Ferrari 488 GTE Evo driven by Miguel Molina and Antonio Fuoco took its first race win of 2022 after being allowed to overtake the Calado/Pier Guidi machine earlier in the race.
Recent Porsche signing Antonio Felix da Costa and team-mates Will Stevens and Roberto Gonzalez claimed the LMP2 silverware by finishing third behind the WRT crew of Rene Rast, Robin Frijns and Sean Gelael who doubled up on their Fuji win last time out.
The LMGTE Am championship was sealed by Ben Keating and Marco Sorensen. They shared their TF Sport Aston Martin with Portuguese driver Henrique Chaves, who missed out on the crown by missing the opening Sebring round.