Italian manufacturer Ferrari has named the six drivers that will represent it in the first year of its Hypercar programme – and its first bid in a long time for overall Le Mans 24 Hours glory.
There are no big shocks in Ferrari's line-up – but it is no letdown, featuring a renowned GT standout and one of the best young endurance racing specialists around.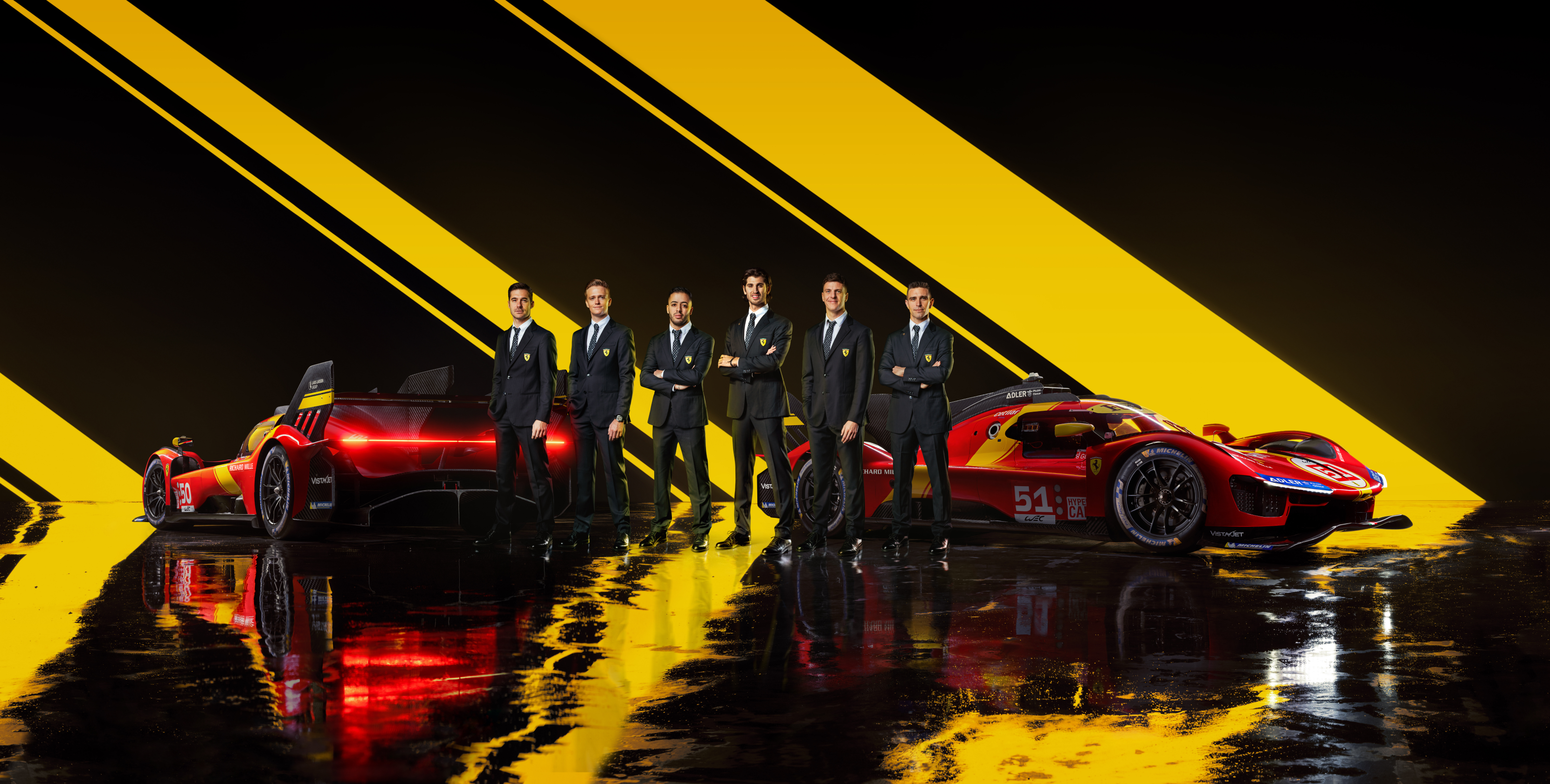 Here's our rundown on the drivers who will fly the flag for the Scuderia across the World Endurance Championship's seven events in 2023.
#50 car – Antonio Fuoco, Nicklas Nielsen, Miguel Molina
#51 car – Antonio Giovinazzi, James Calado, Alessandro Pier Guidi
Antonio Giovinazzi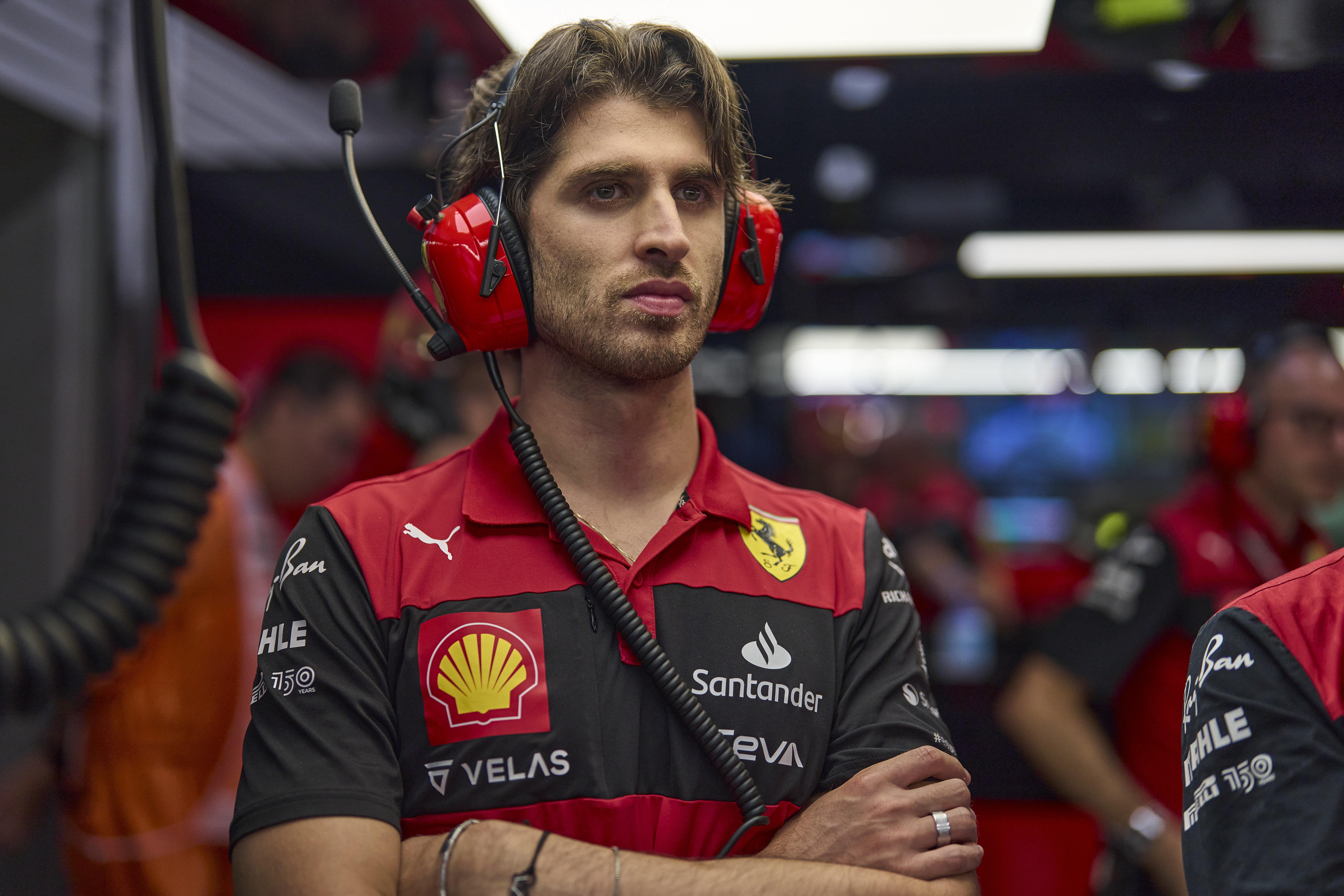 The arguable headliner of the line-up due to his recent proximity to Formula 1, Giovinazzi was a fascinating prospect in his time in junior single-seaters, getting rightly snapped up by Ferrari on the heels of an excellent run to second place in the 2017 GP2 championship (before it became Formula 2 the year after).
He had to wait for a proper F1 switch (two substitute appearances for Sauber notwithstanding), and ultimately never did assert himself over veteran team-mate Kimi Raikkonen – though has retained the loyalty of benefactor Ferrari, which has leaned on him as a simulator driver since his exit from the grid.
His sportscar pedigree is lesser than that of all of his peers in the line-up, though he has made his Le Mans debut already with Ferrari and did get a couple of Asian Le Mans wins with long-time team-mate and friend Sean Gelael – a sometime Toro Rosso F1 practice driver – prior to getting snapped up by Ferrari.
Antonio Fuoco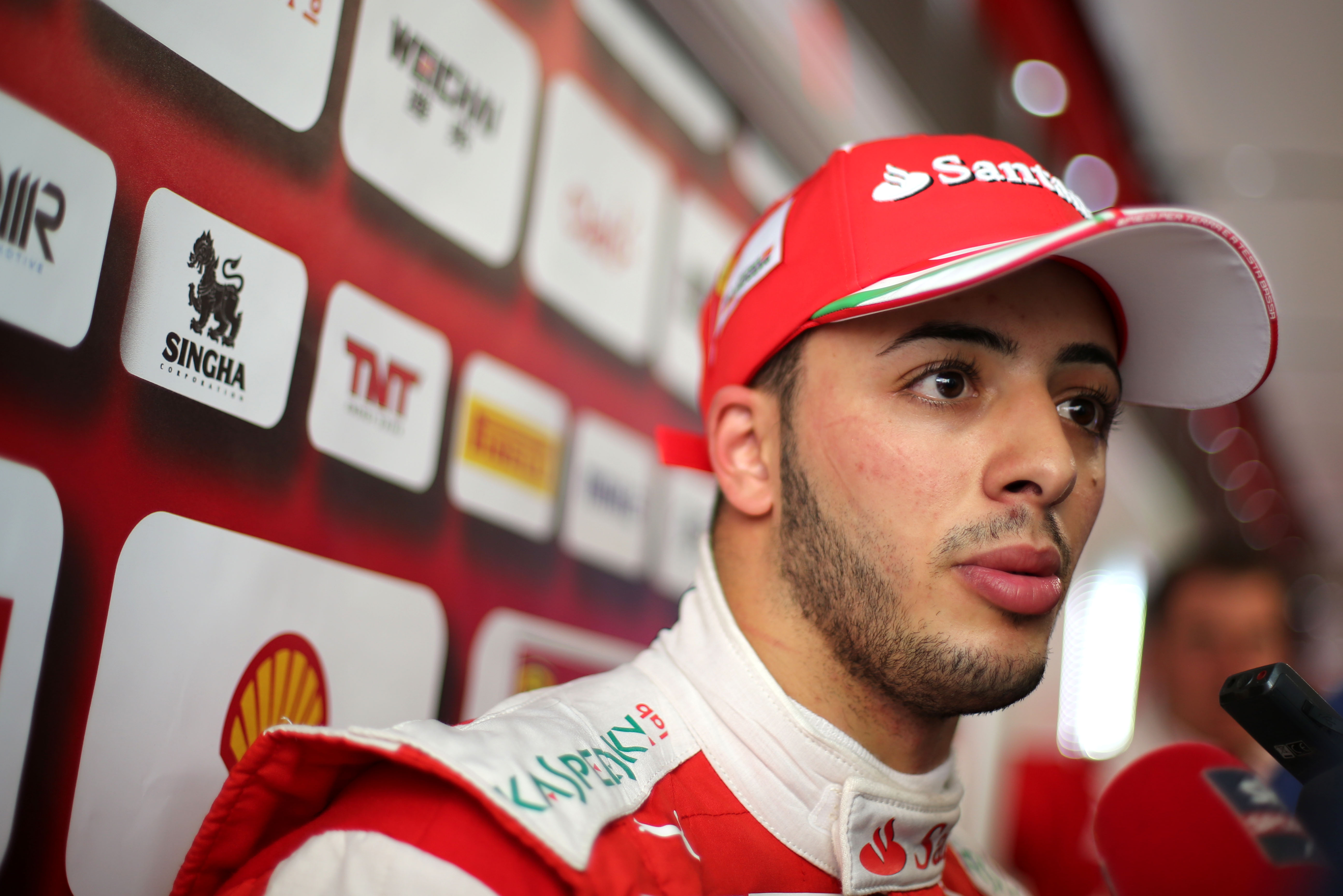 Before the Scuderia had snapped up Giovinazzi, Antonio Fuoco had effectively served as Ferrari's next great Italian hope, added to the brand's F1 junior roster ahead of a first single-seater season in which he defeated more experienced opposition to win the two-litre Formula Renault Alps title.
But that proved the highlight of his time on the ladder to F1. After finishing fifth in an F3 season featuring the likes of Esteban Ocon and Max Verstappen (who were ahead of him) and Giovinazzi and Nicholas Latifi (who finished behind), Fuoco contested a couple of GP3 campaigns before securing a plum Formula 2 ride with Prema.
But his debut F2 season, though acceptable in a vacuum, coincided with fellow rookie and Ferrari protege Charles Leclerc putting together arguably the best campaign in the GP2/F2 championship's history, and that was that for Fuoco's prospects as an F1 race driver.
But his Ferrari ties persisted – both in terms of the F1 team, which regularly makes use of Fuoco as a tester and simulator driver, and the wider brand, with Fuoco having gathered extensive Ferrari GT3 experience since 2019 (and giving it an Italian GT title and a couple of WEC class wins).
Nicklas Nielsen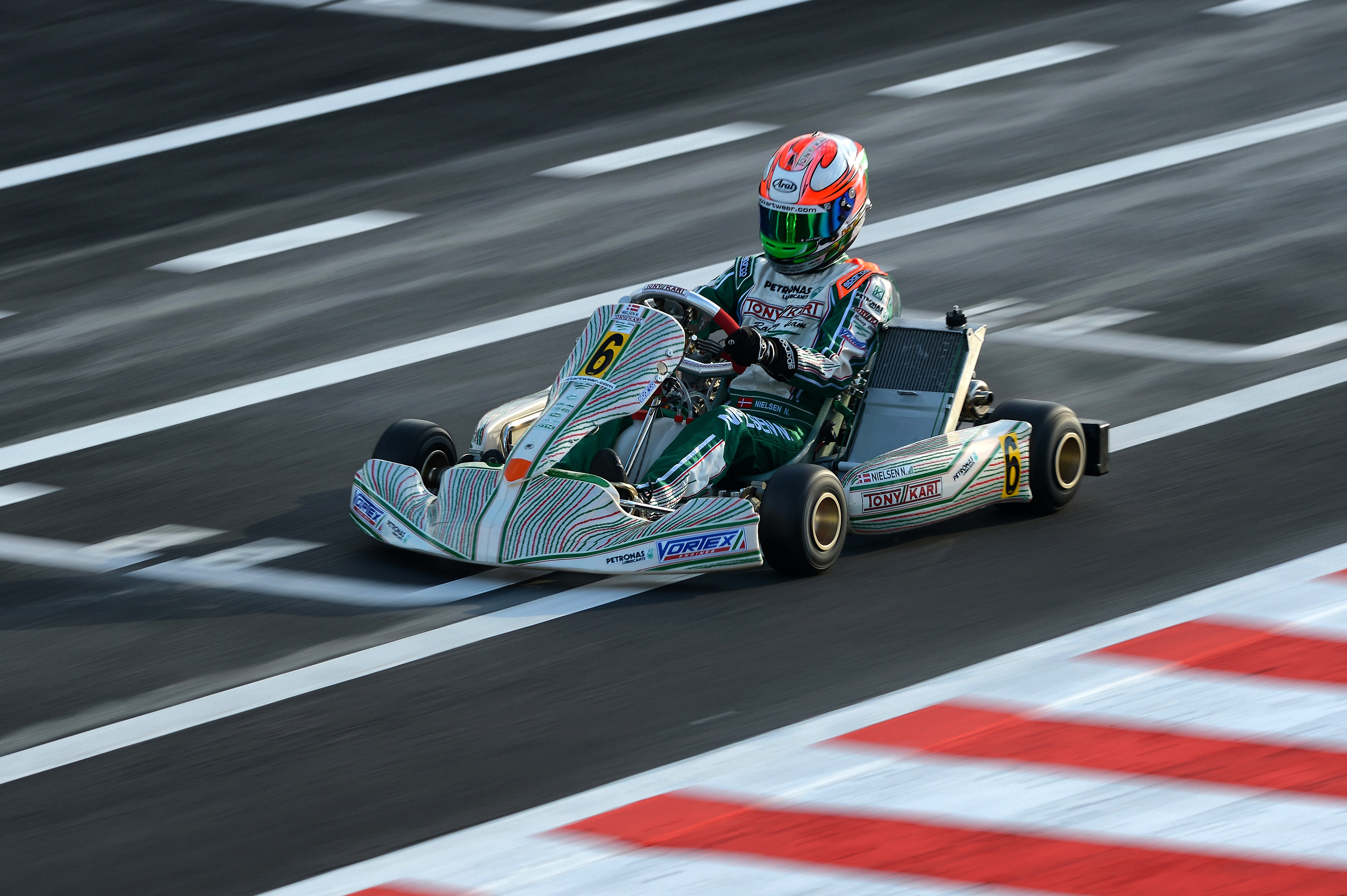 Something of a what-if for formula racing, Dane Nielsen was a mainstay of the international karting scene for a good chunk of the 2010s – his impressive trophy cabinet aided by the fact he stuck around for longer than your typical F1-aspiring prodigy.
A couple of so-so years in German F4 ended his path down the single-seater ladder, and Nielsen – having already dabbled in GTs – pivoted in 2018. He won the single-make Ferrari Challenge Europe series that season alongside the end-of-year Finali Mondiali event (succeeding sometime GP2 champion Fabio Leimer as the winner), before helping Ferrari customer team Luzich to a European Le Mans Series GT title the following year.
That earned him a spot in Ferrari's factory GT roster, and in the following two WEC seasons, he drove AF-Corse run Ferraris to two WEC GTE Am titles, before sampling the LMP2 class with the team as it geared up to run Ferrari's Hypercar effort.
Alessandro Pier Guidi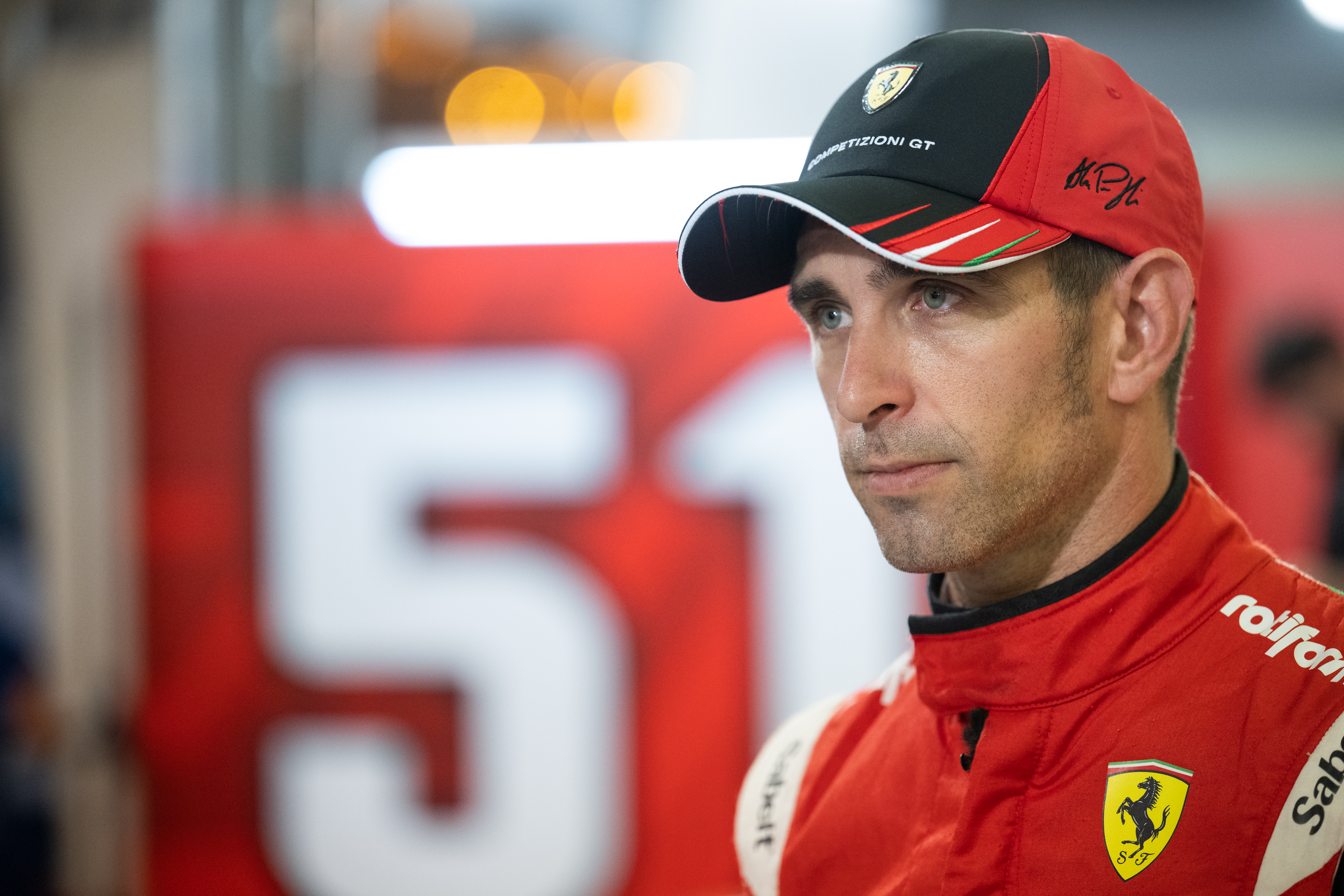 The 39-year-old's single-seater footprint is negligible, the biggest part of it being a smattering of A1 GP races and an eighth place overall and a handful of podiums in the first season of Superleague Formula, the fever dream 'motorsport with football teams' racing series. The Italian represented Turkey's preeminent football outfit Galatasaray.
But Pier Guidi's sportscar CV is stacked, particularly with trophies from recent years as he worked his way through the ranks to first become a Ferrari factory driver and then its preeminent GT3 star.
A key player in two Ferrari Le Mans class wins and three WEC GTE Pro titles, he preserved the last one of those by driving exclusively in fifth gear in the final stages of the 2022 title decider to keep the stricken gearbox from failing.
James Calado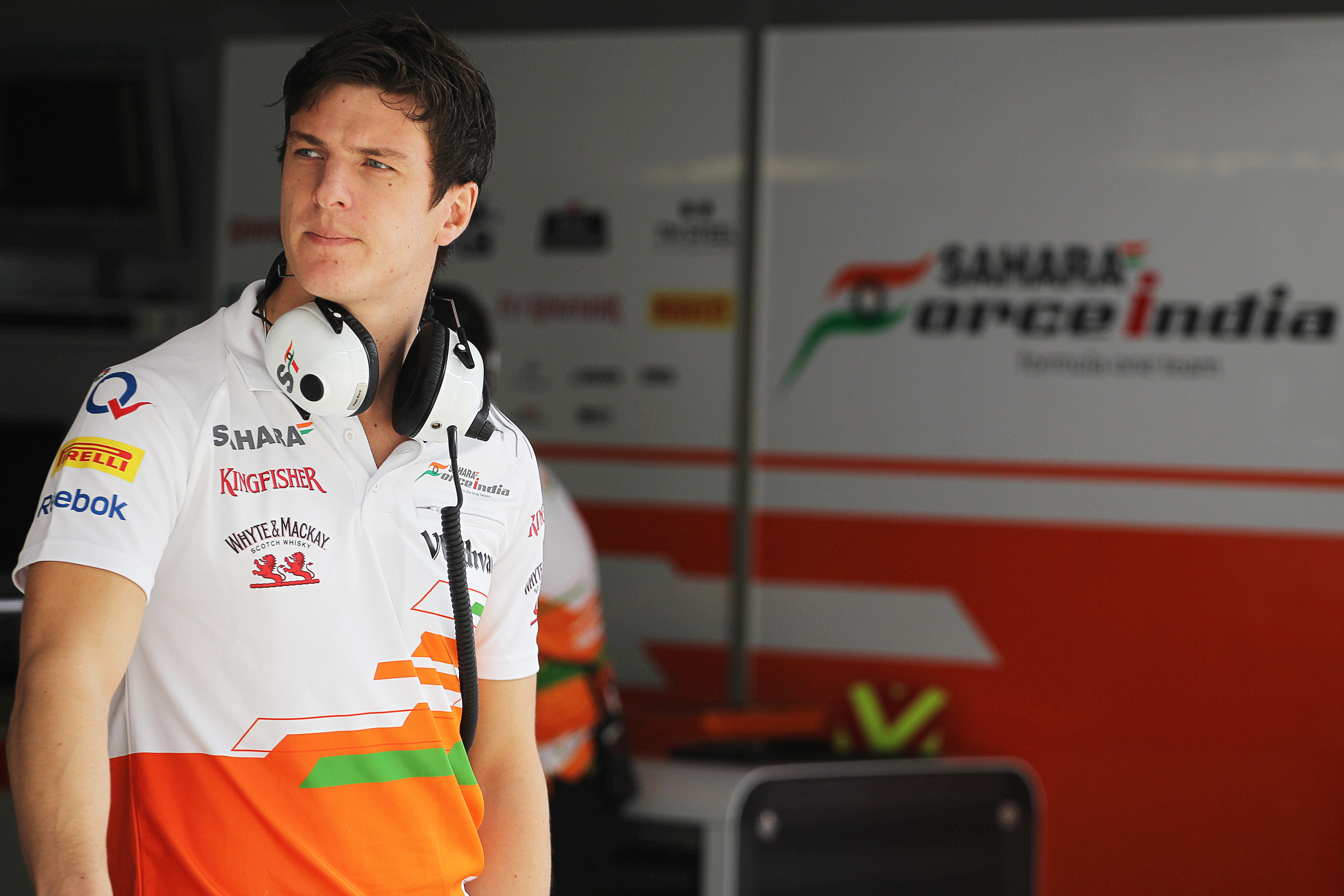 For a good few F1 drivers from the past decade, James Calado is a major part of their pre-F1 story. He was second to Jean-Eric Vergne in British F3 and a close second to Valtteri Bottas in the GP3 season that Bottas ultimately parlayed into a Williams F1 drive after a year of practice running. In his rookie year in GP2, he was arguably the more impressive team-mate of eventual Sauber signing Esteban Gutierrez.
That (genuinely excellent) GP2 season was the high point of the Calado F1 dream, and though a number of practice outings with Force India followed, he didn't have the money to get onto the grid and didn't quite have the mindblowing results you'd need for teams to consider ignoring said lack of money.
His Ferrari story began soon after, and has yielded three WEC GTE Pro titles and two Le Mans class wins, all alongside Pier Guidi. He also tried his hand at Formula E, in a strange and fruitless Jaguar experiment aborted after just one year.
Miguel Molina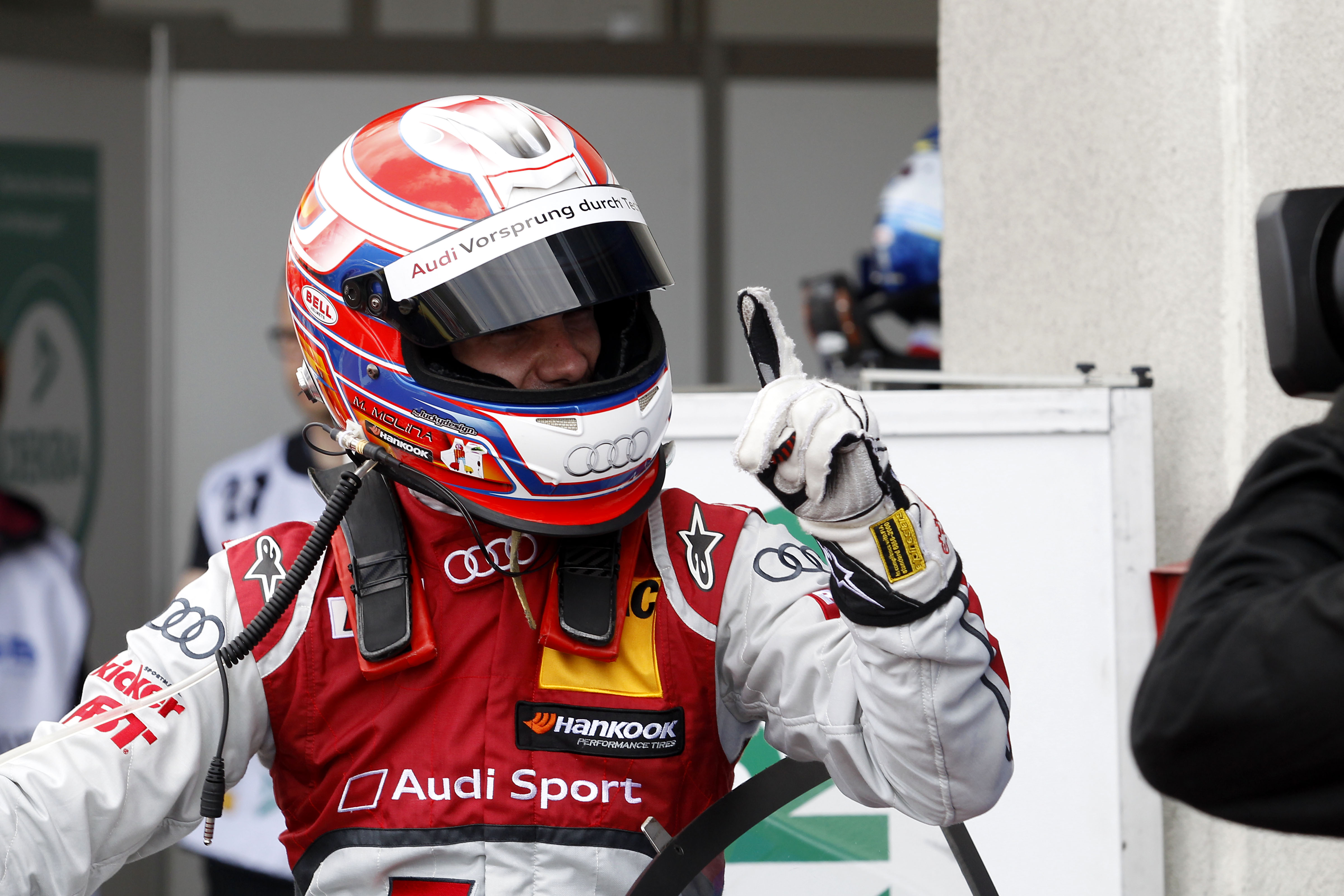 An occasional Formula Renault 3.5 frontrunner in the years just before it became – for a time – F1's best feeder series, Miguel Molina is probably best known for his long tenure as an Audi driver in the DTM.
He never finished higher than 10th in a season of the DTM, and yet stuck it out for seven full campaigns, as every year there'd be a glimpse or two of what Molina was capable of at his best.
As a perfect demonstration, see his final year in the category in 2016 – two wins, a third-place finish, and all of one point scored in the other 15 races.
He bounced back swiftly after being dropped by Audi, slotting into Ferrari's GT ranks as a mainstay and eventually getting a place as a full-season Ferrari GTE Pro driver.
What it adds up to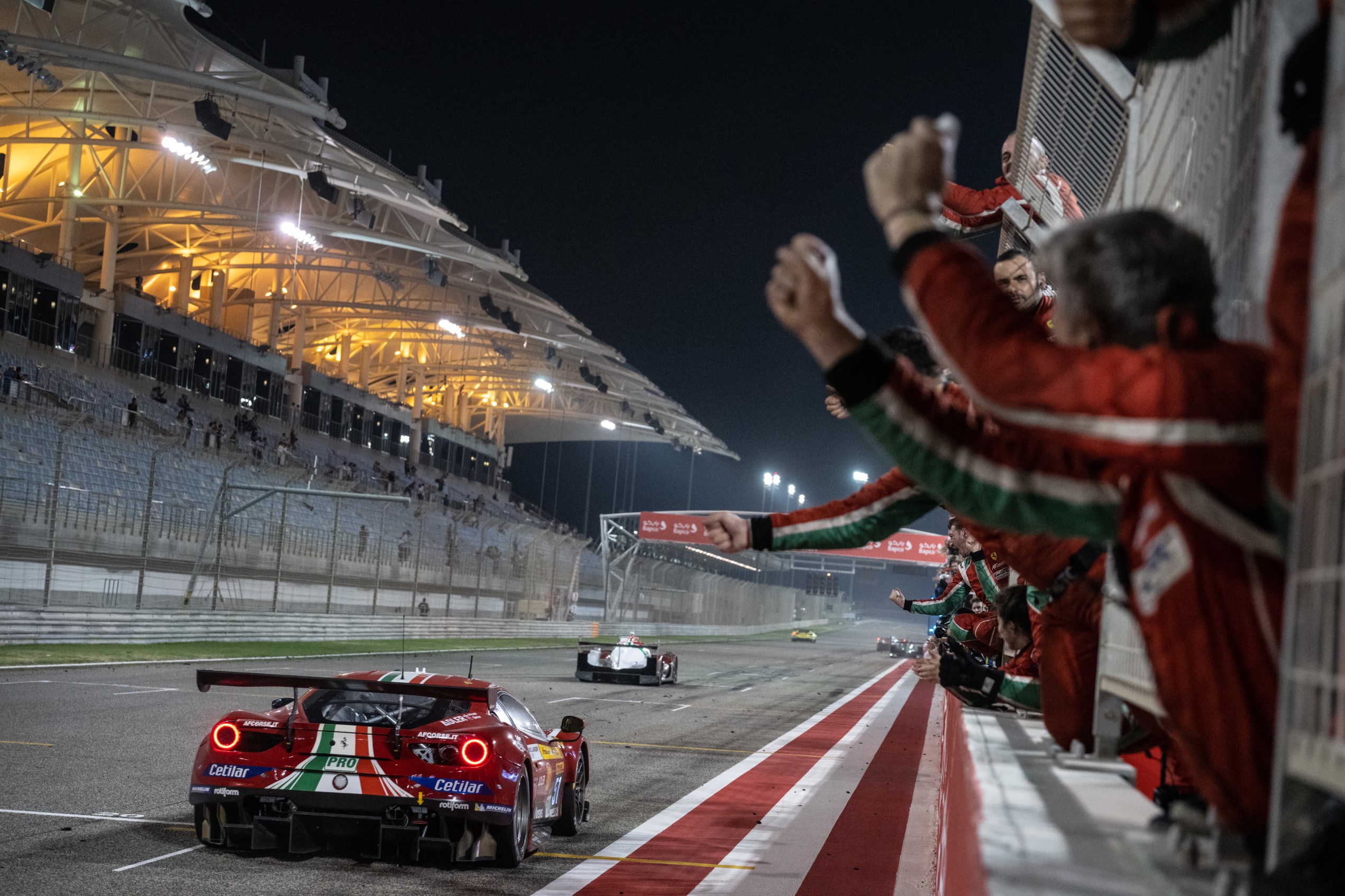 Ferrari has opted against blockbuster outside recruits in assembling its Hypercar line-up – which it had the luxury of doing because of the strength in depth of its roster.
Giovinazzi is perhaps a question mark – his endurance racing body of work is just too small a sample to know how he'll fare – but his sheer talent is undeniable. Fuoco's talent level is serious, too, and he's already proven himself as a GT campaigner.
Pier Guidi is one of the most respected GT drivers around and Calado, once a tantalising F1 option before his momentum ran out, is on the whole only a whisker off. There's a reason the stats for their last 12 WEC starts are as follows – 10 class podiums, five class wins, two class titles.
Molina's had a good WEC season and deserves a reward for his Ferrari tenure. And while Nielsen is the probably least-known name here, he's exactly the sort of driver you want to see given big opportunities.
There is a somewhat surprising omission in the young Alessio Rovera, who had formed an impressive combination with Nielsen – their cooperation with Bronze-class driver Francois Perrodo produced not only the 2021 GTE Am title but the 2022 LMP2 Pro/Am honours.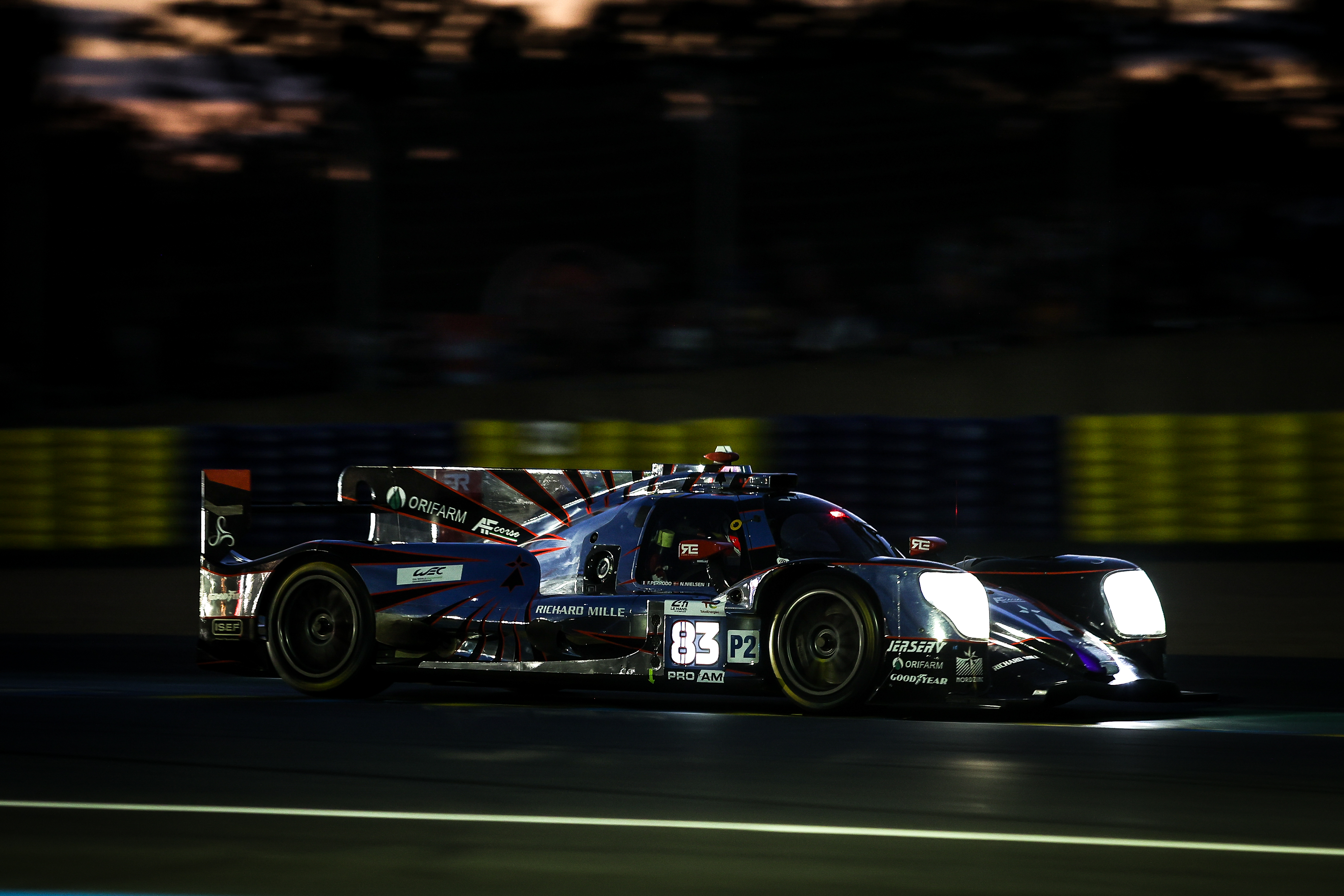 Nielsen and Rovera were particularly impressive in how they stacked up in qualifying in that LMP2 field.
In an ultra-competitive field that included the likes of Antonio Felix da Costa, Will Stevens, Filipe Albuquerque, Robin Frijns, Rene Rast, Norman Nato and Alex Lynn, they took three outright pole positions between them.
Nielsen has the Hypercar gig – and you have to wonder whether Rovera, having already tested the 499P, will be first in line for any vacancies.