Two years ago, we debuted a feature ranking every champion of F1's main feeder series F1/GP2 to coincide with the title success of Alpine junior Oscar Piastri.
Felipe Drugovich was added to the list last year - and in 2023, it is the turn of his former title rival Theo Pourchaire, who like Drugovich hasn't quite been able to parlay his F2 successes into an immediate F1 promotion.
Here's how we feel Pourchaire's title campaign compares to Drugovich's, Piastri's and their 16 peers.
19. Davide Valsecchi
Valentin Khorounzhiy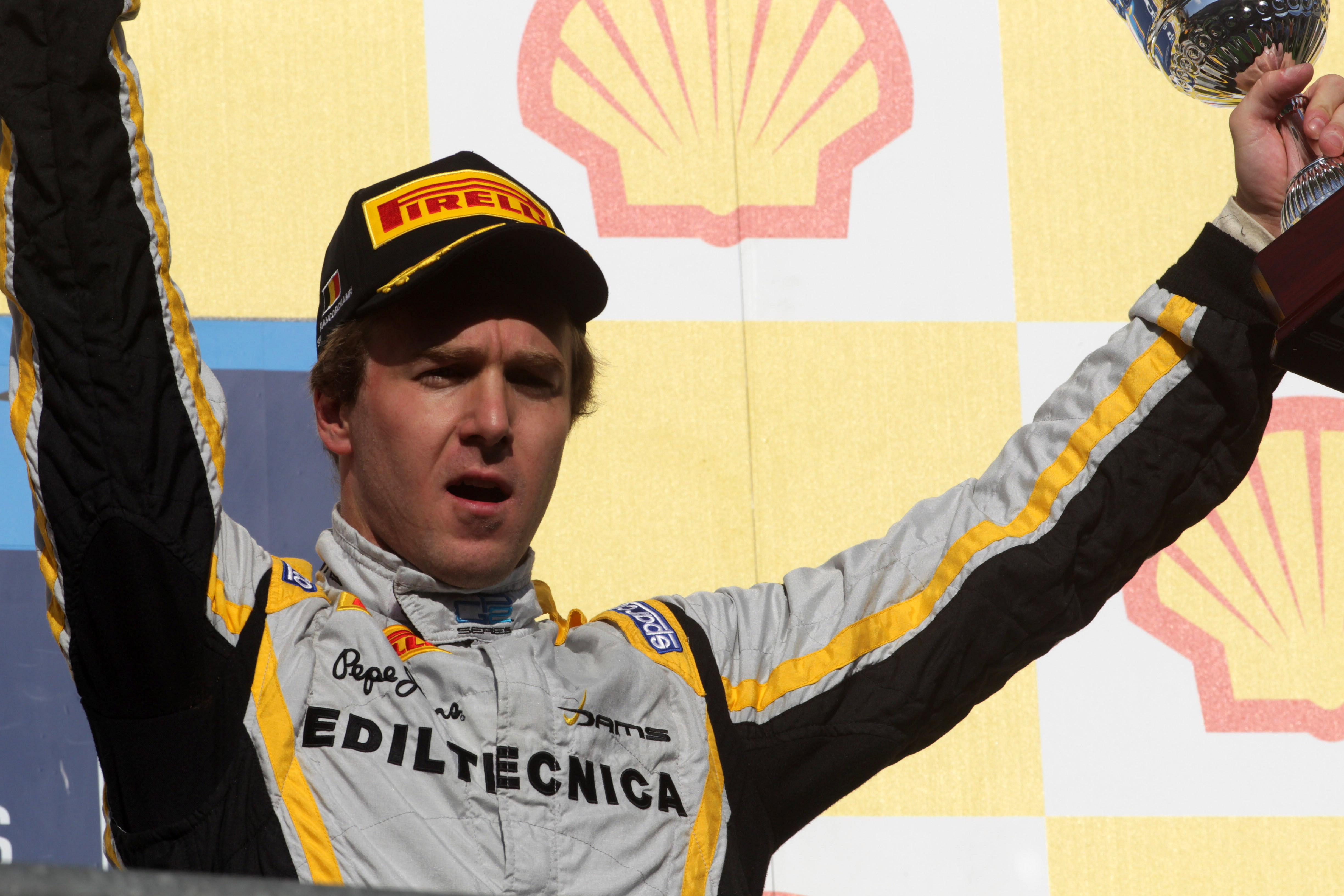 Davide Valsecchi isn't the only driver on this list who became a beloved commentator and pundit not long after their GP2 title, not the only one whose international motorsport career seemed to fizzle out very shortly after the title-winning season.
The drivers in both categories are at the foot of this ranking. But this isn't to disparage them – you have to be a quality driver to win a GP2/F2 title, just maybe not always F1-quality.
For Valsecchi, it took as many as five years to unlock his full GP2 potential. But those years also included a GP2 Asia Series title, which also highlighted a factor crucial to his eventual GP2 title – which was that Valsecchi really was extremely handy on a very particular set of tracks, the Asia-based permanent Tilkedromes.
En route to his 2012 crown, three of his four wins came at Bahrain. His two poles came at Sepang and Bahrain. If Yas Marina were on the calendar there, he'd probably light it up there, too.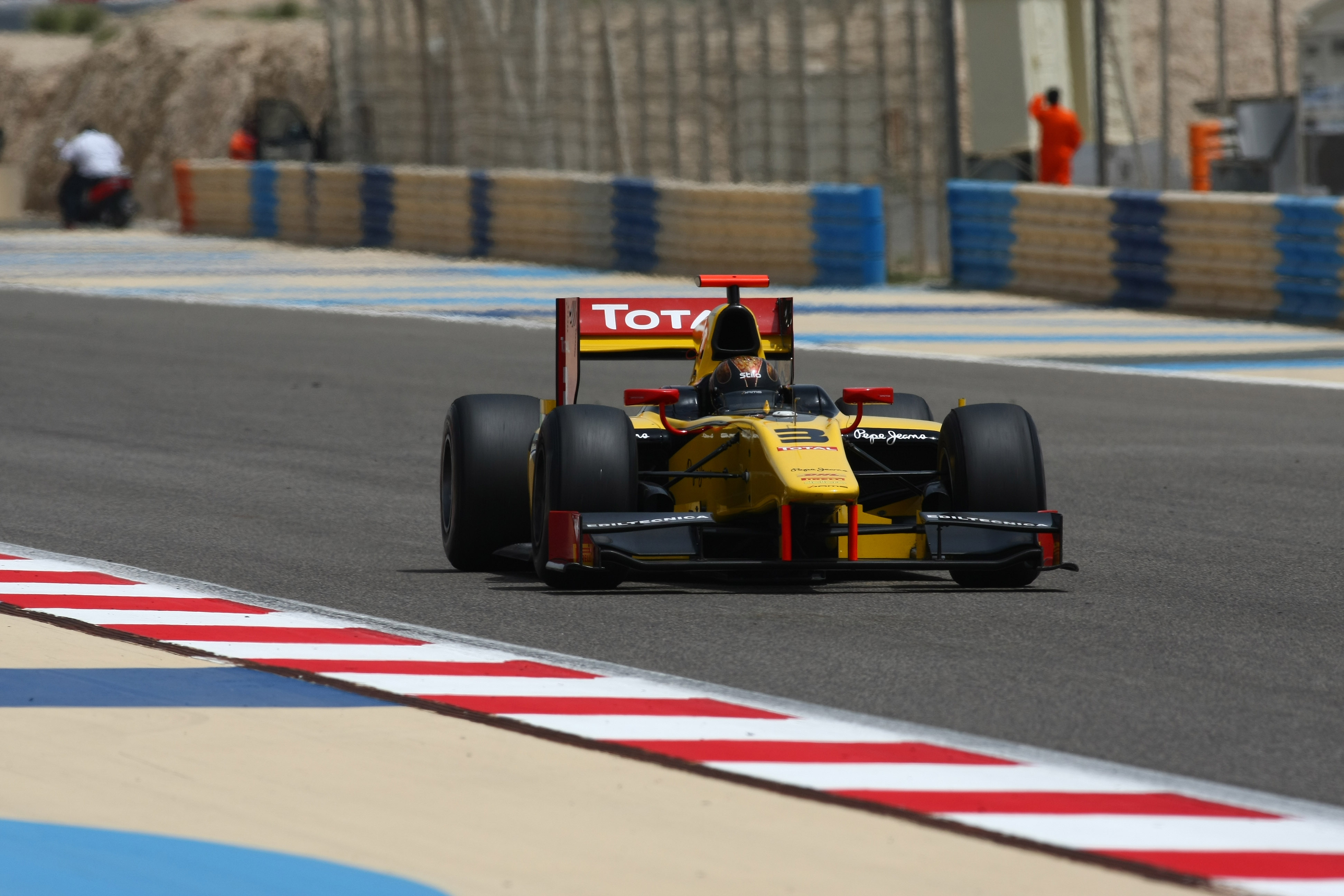 The rest of the season was mostly about preserving the advantage gathered in that Bahrain hat-trick. It was far from a foregone conclusion – Luiz Razia outscored him substantially in the middle part of the season, only for the pendulum to swing in Valsecchi's favour for good in his home round at Monza, where Razia collided with Fabio Leimer.
Neither Valsecchi nor Razia were really the overwhelming standout that season, with rookie James Calado in fifth place arguably more impressive. And Valsecchi's case probably wasn't helped by him having a DAMS drive, perceived as something of a golden ticket.
Maybe it was one. And it's not that surprising that Valsecchi ultimately couldn't parlay a Lotus F1 reserve role into a seat. Yet in his GP2 championship season, his team-mate was a super highly-rated rookie in Felipe Nasr – and Valsecchi more than had his measure.
So don't go dismissing his 2012 achievement.
18. Fabio Leimer
Josh Suttill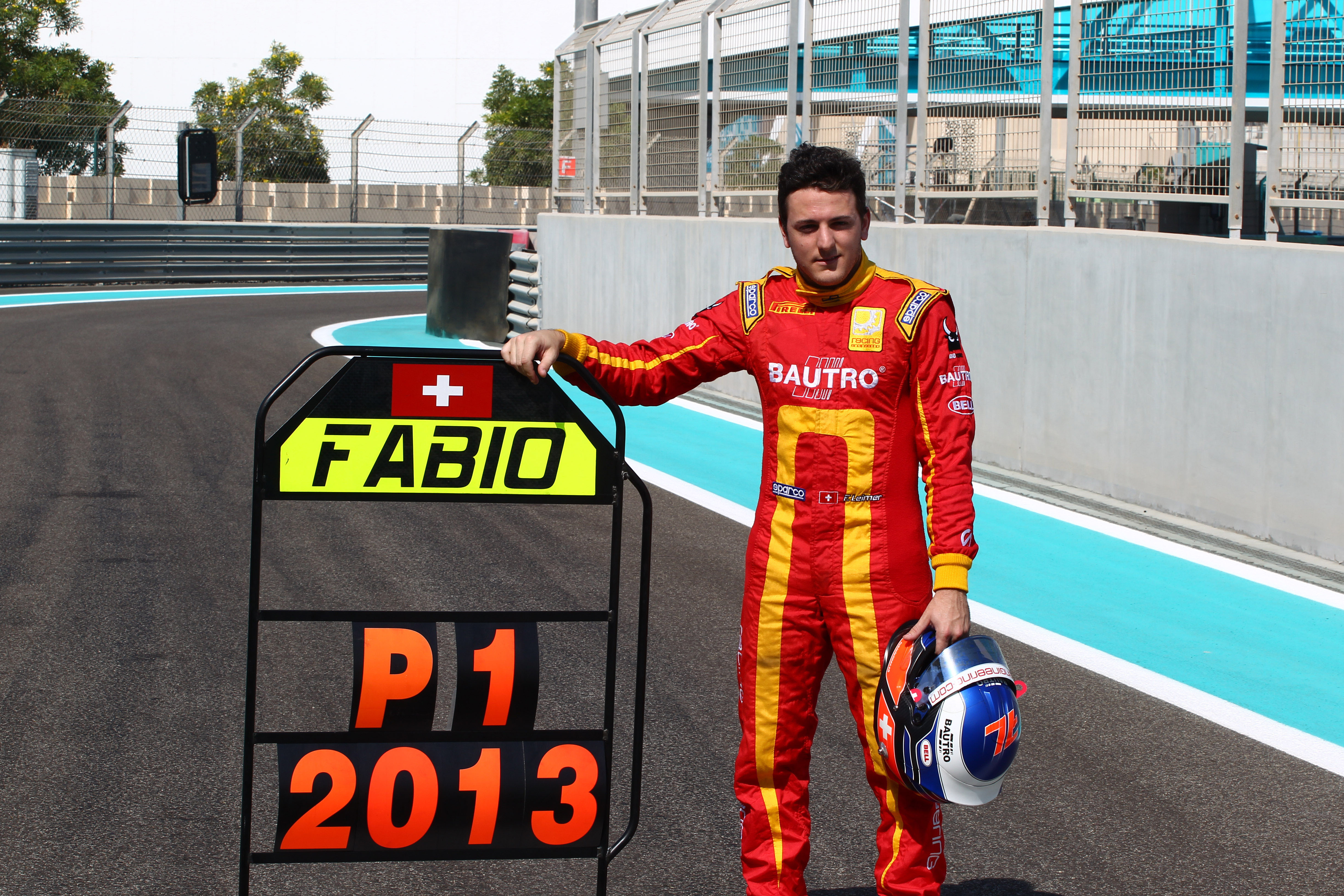 The 2013 GP2 season is probably better remembered for the champions it could have produced, rather than the actual winner.
Stefano Coletti didn't finish outside of the top six in the first eight races and sailed into a healthy championship lead before his title hopes dramatically crumbled, with a podium at the Nurburgring being his only points finish thereafter.
Then future Formula E race winner Sam Bird inspired with the new Russian Time outfit to build a late-season championship push that would see him head to the Abu Dhabi finale within seven points of leader Leimer.
But it all went wrong for Bird – then a Mercedes F1 protege – as he stalled from second on the feature race grid and allowed Racing Engineering's Leimer to seal the title with a race to spare.
Leimer's campaign started brightly with back-to-back feature race wins at the start of the season but that would prove to be the peak of his pace that year.
Consistent points-building, particularly in the latter half of the season, was the backbone of Leimer's championship, but the comparatively underwhelming nature of it would lead to a year spent on the fringes of F1 with Manor in 2015, and a disastrous one-off Formula E cameo with Virgin Racing.
17. Jolyon Palmer
Scott Mitchell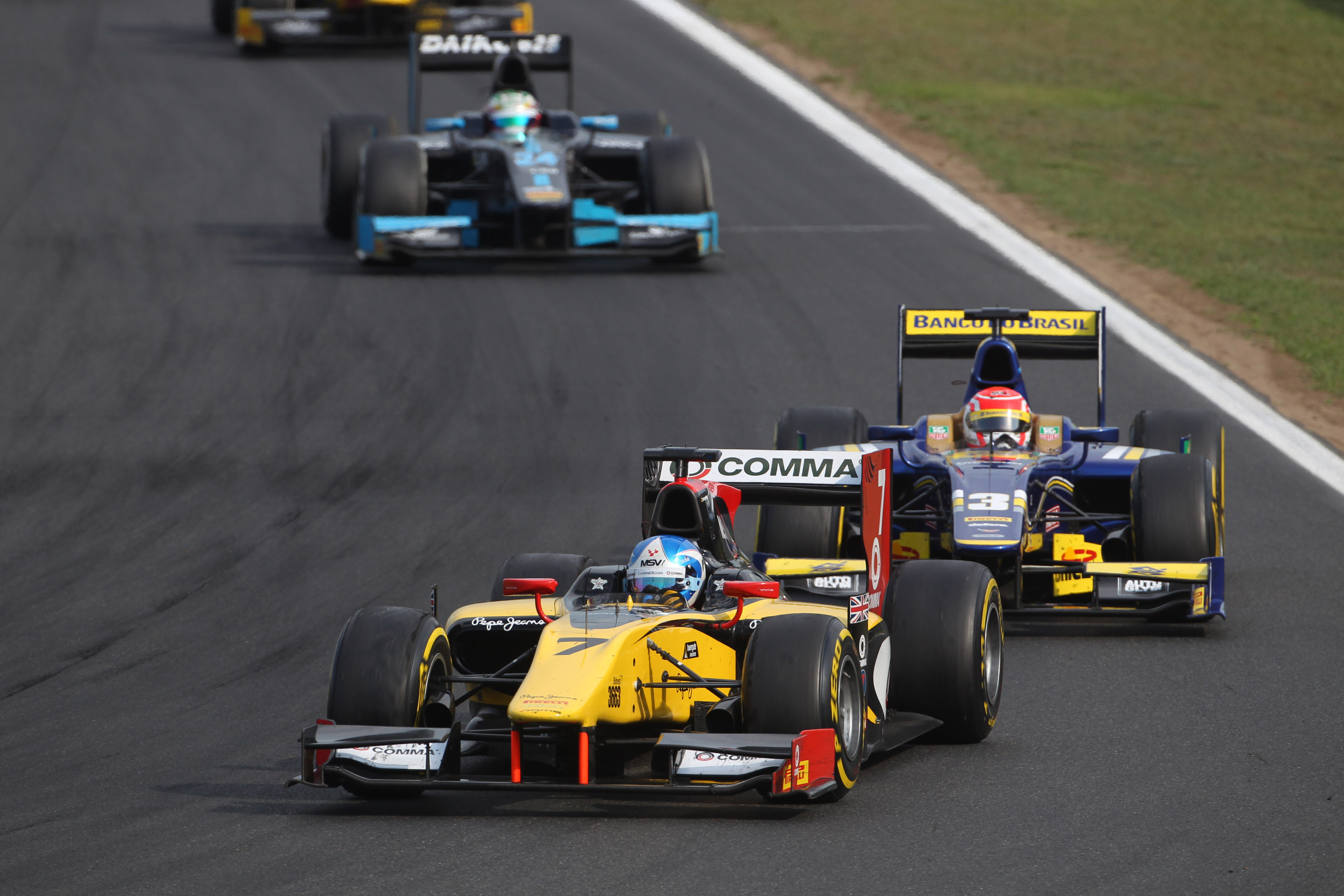 Jolyon Palmer was relentlessly consistent and amassed a very high points total with 12 podiums to his name.
That's what made him such a commanding champion – more so than most who win the championship after several years in the series – despite the absence of a swashbuckling number of wins.
He also defeated a quality rookie in Stoffel Vandoorne and a decent crop of other drivers in the process, such as Nasr, who would graduate to F1 the following year with Sauber.
His wheel-to-wheel triumph over Nasr at the Hungaroring was arguably the most memorable moment of Palmer's title-winning season even if it only resulted in a fourth-place finish, it was a fantastic display of his racecraft and evidence of just how far he'd come from failing to score a point in his maiden GP2 season in 2011.
16. Giorgio Pantano
Sam Smith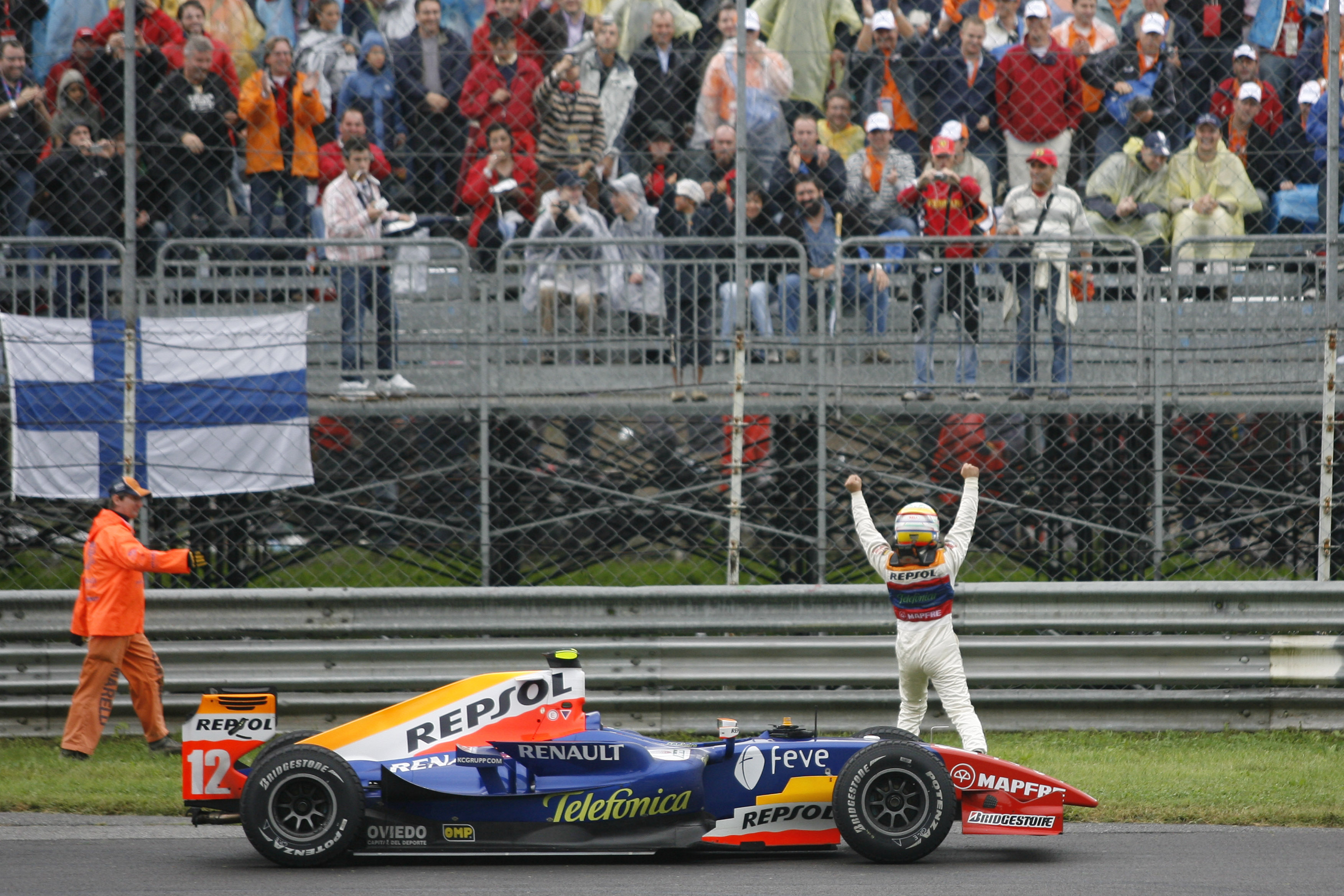 In 2008 Giorgio Pantano was 29 years of age, had already started 14 grands prix in a wild season within Jordan F1's death throes in 2004 and then stepped back for three seasons of GP2.
There was no beating about the bush. 2008 was his final chance of rescuing his career. He did his part, but fate reneged on its side of the deal.
Pantano stacked up reasonably well against Jordan team-mate Nick Heidfeld in 2004. He lost out 9-5 in qualifying, by no means anything to be ashamed of, and the vastly more experienced German scored a mere three more points in that final season before the team went through a series of new identities.
For Pantano, a regrouping was needed. He did this incrementally in GP2 with Super Nova in 2005 (sixth), FMS International in 2006 (fifth) and Campos, 2007 (third).
In 2008, now with the colourful Alfonso de Orleans Bourbon and his Racing Engineering outfit, Pantano hit the ground running scoring four wins in the opening 10 races.
It ultimately won him the title from the twin-headed Brazilian challenge of Bruno Senna and Lucas di Grassi (pictured below).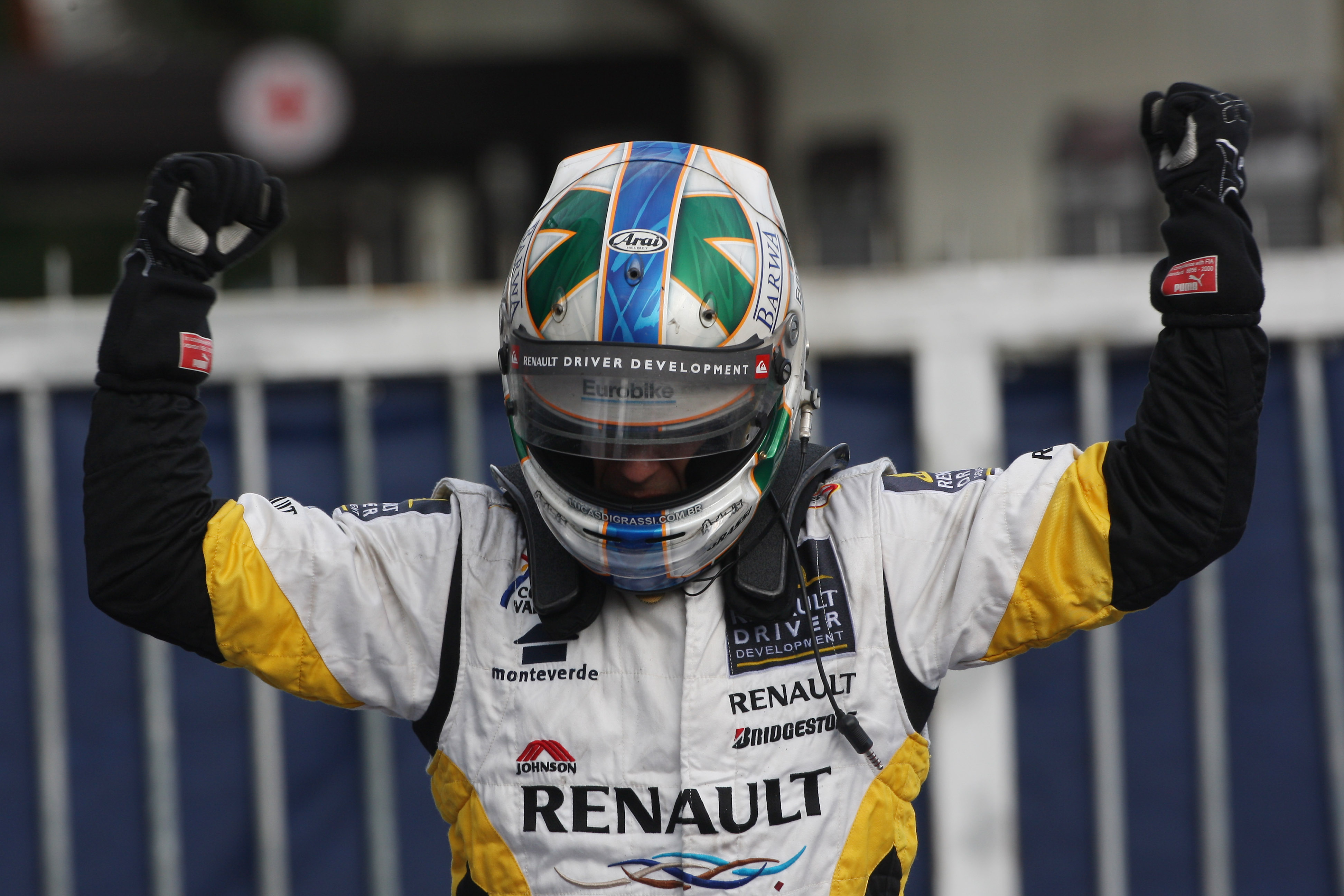 The latter, still to this day, reckons he would have taken the title had he not missed the first six races. He replaced Ben Hanley at the Barwa International Campos team from the Magny Cours rounds onwards and has more than just a hindsight hunch here to grab on to.
He finished just 13 points from champion Pantano and rued several shunts, most of which were not his fault.
While one Brazilian could claim to have been the moral title victor, the other (Senna) could only bitterly reminisce a litany of misfortune which ranged from the tragically bizarre (hitting a stray dog while in the lead of the Istanbul sprint race) to a clutch failure at Magny Cours.
For Pantano, it was mission accomplished, yet he knew from an early stage that he was simply out of fashion in F1 terms by 2008.
With impressive GP2 rookies such as Sebastien Buemi, Romain Grosjean and Pastor Maldonado all scoring wins that year, the fact his name was at the top of the points table ultimately meant little beyond personal satisfaction.
15. Theo Pourchaire
Valentin Khorounzhiy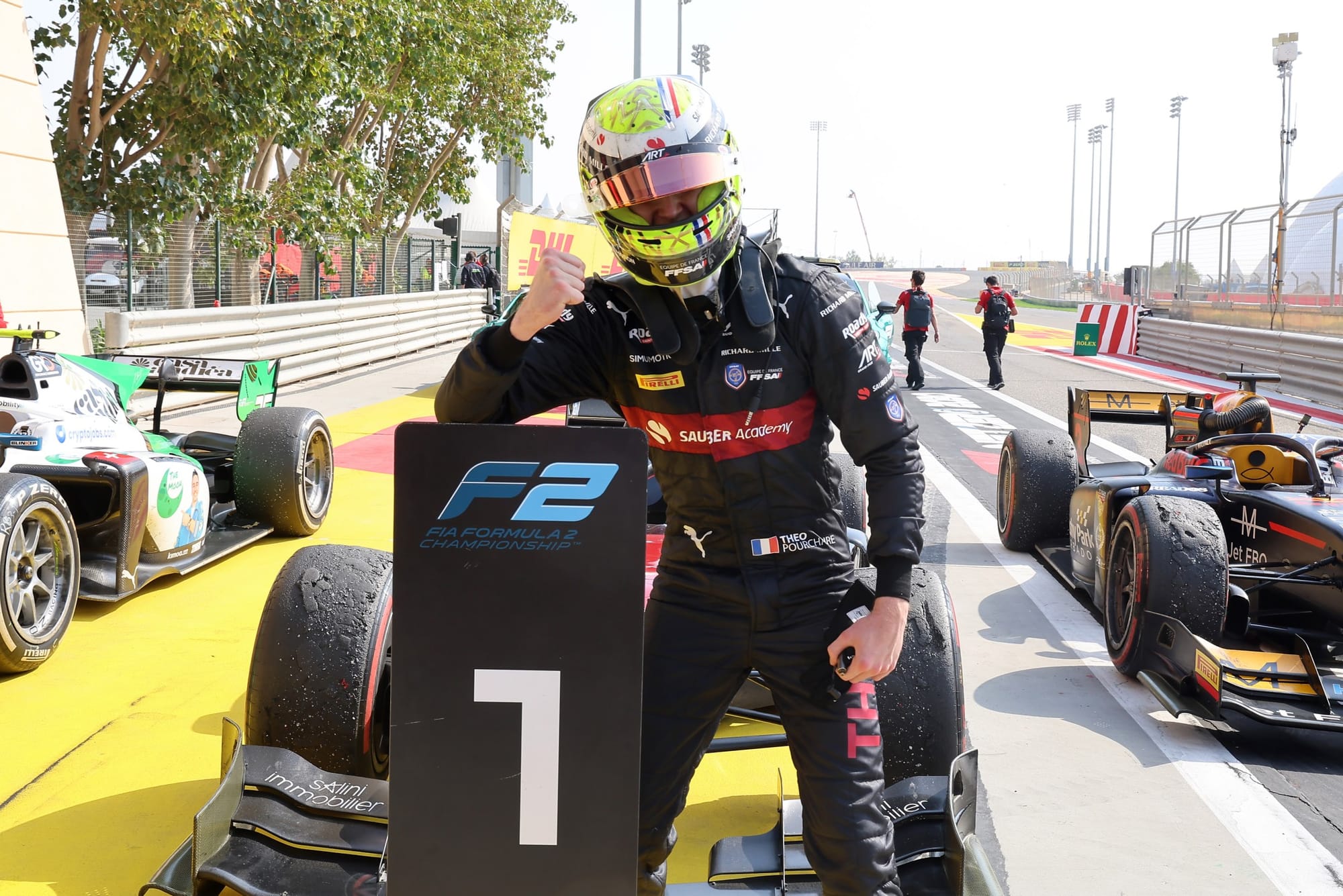 Pourchaire's ascension to F2 champion status at the age of 20 is a superb feat, serving as a fair reflection of a junior career that has constituted a rapid, assured rise up the ranks.
But his F2 title season isn't his best season in junior racing. And there's probably an alright case to be made that it wasn't really his best season in F2, either.
A Bahrain opener pole by a remarkable 0.751s and a crushing feature race win hinted at a different kind of campaign - but Pourchaire never won after that, meaning he had fewer victories in his title-clinching year than in 2021 or 2022.
Main title rival Frederik Vesti was a largely comparable force in qualifying, but led nearly 100 more laps across the season, and won five more races, setting a new F2/GP2 record for most wins in a non-title-winning season.
As efficient as Pourchaire was in the races - and he really was pretty impressive in that regard - both Vesti's crash on the way to the grid at Spa and the wheel gun issue that led to him losing both of his rear wheels at Zandvoort were absolutely pivotal to Pourchaire's title success.
And in the meantime, though the points didn't really reflect it, it was rookies Victor Martins (Pourchaire's team-mate, who was a class above in qualifying) and Oliver Bearman who made the biggest impression from the season rather than any of the more experienced drivers.
14. Mick Schumacher
Josh Suttill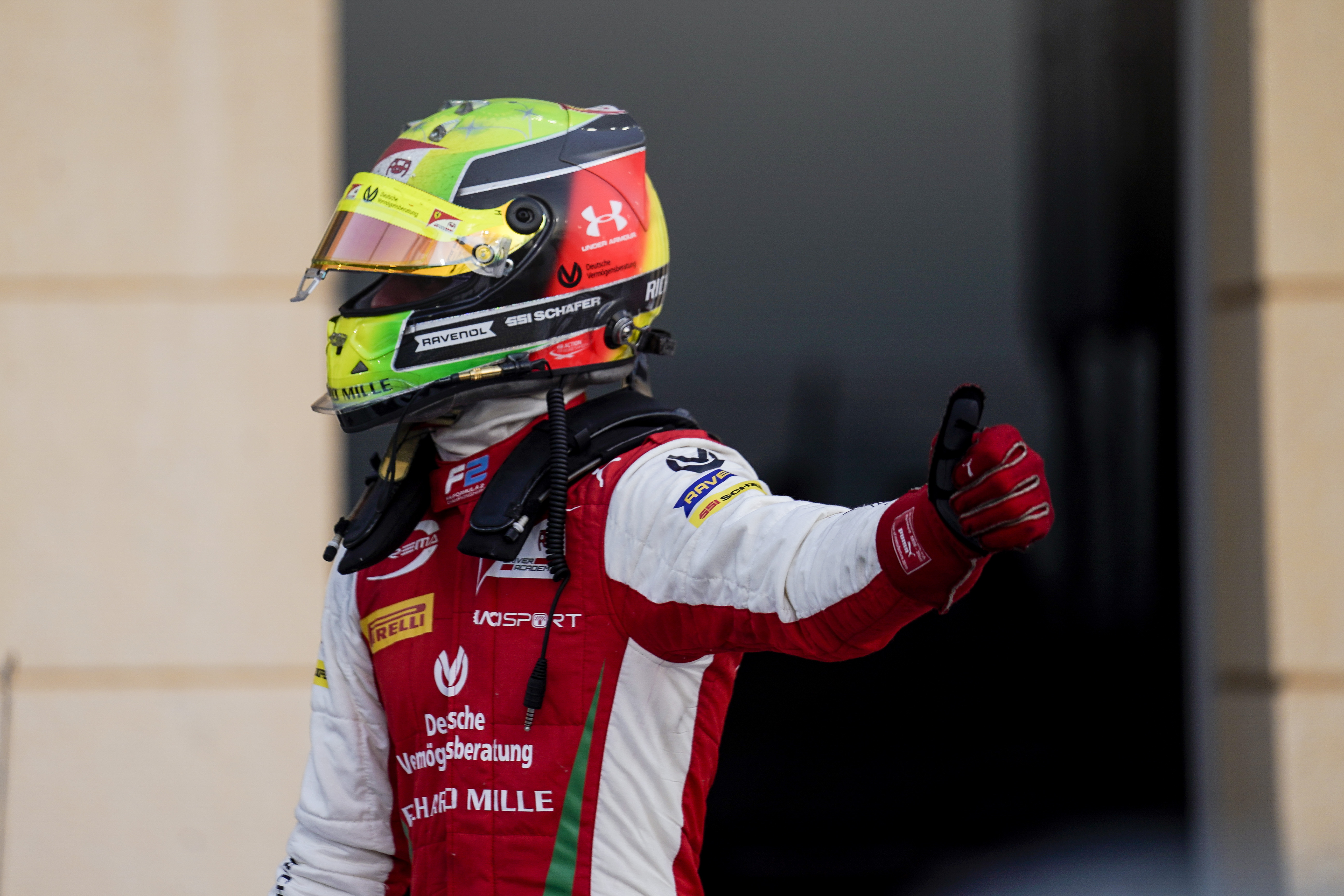 The champion that Piastri and now Drugovich succeeded was the victor in the compressed 2020 F2 season that flung the first nine rounds at the drivers in just 11 weekends.
This minimised the ability for mid-season improvements but Schumacher was still able to find an extra gear partway through the campaign to turn a messy opening few rounds of his second F2 season into a championship-winning campaign.
A mistake cost him a podium finish in the opening race in Austria and tyre debris hitting (and setting off) his in-car fire extinguisher would cost him another rostrum appearance at the same track one week later.
He'd then pick up six podiums in the next 10 races but the race win continued to elude him until the Monza and Sochi weekends where he unleashed a raw pace that delivered him two feature race wins and thrust him firmly into championship contention.
It gave him a 22 point lead over fellow Ferrari junior Callum Ilott ahead of the final two weekends, which would prove to be a messy affair – including a diabolical title-clinching race that he finished 18th in.
Fortunately for Schumacher, Ilott also had his woes, meaning the German could add the F2 crown to his 2018 European F3 triumph, and make a well-deserved, though ultimately ill-fated, step up to F1 with Haas – even if it wasn't as convincing a campaign as other champion graduates'.
13. Felipe Drugovich
Valentin Khorounzhiy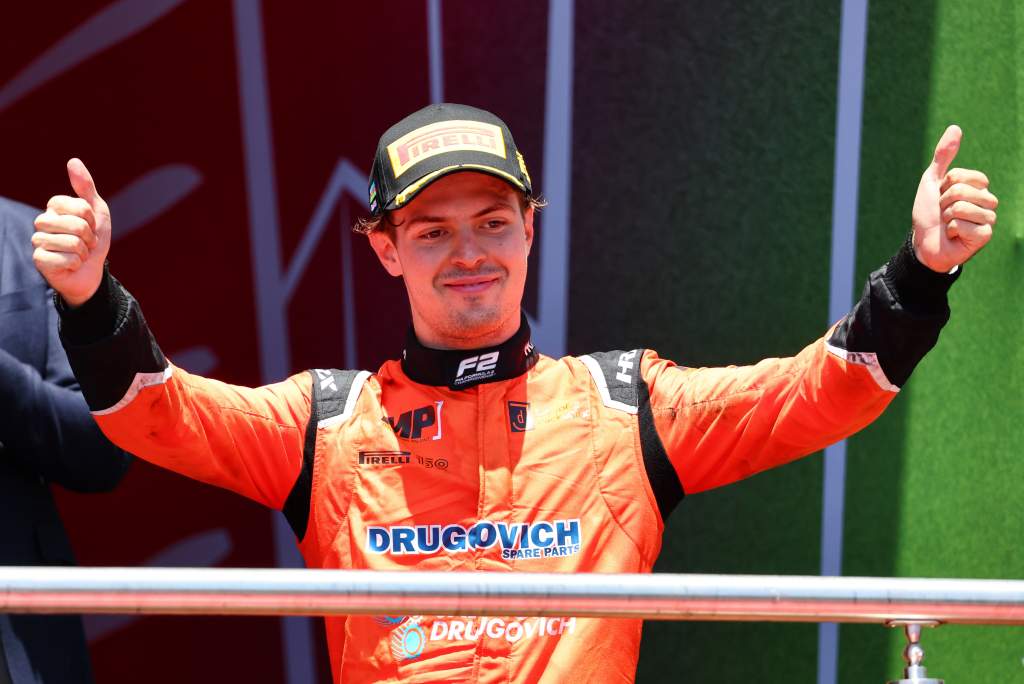 The big problem for Felipe Drugovich – both in terms of this ranking and in the marginally more high-stakes terms of his Formula 1 prospects – is that none of his expected rivals helped him make a particularly compelling case. It was obviously not his fault, as you can only beat in what's in front of you – but you can only be judged on who you're beating.
Aside from the Brazilian, only a handful of young rookies really bolstered their reputations in the 2023 F2 season. Those drivers who were supposed to challenge Drugovich were either shockingly inconsistent in terms of pace, worryingly error-prone or, often, both. And thus Drugovich somehow became champion-elect without really even hitting his stride, just by virtue of always being in that lead group in which he was the only consistent cast member.
That's not to say he didn't have his highlights – pole position by four tenths at Spa felt like the moment that broke the back of a nascent Pourchaire championship comeback, and on a wider scale there was something to be said for Drugovich's relentless points-scoring, reminiscent of Palmer in 2014 but with less experience under his belt.
And unlike Palmer in 2014, a campaign firmly within the DAMS GP2 heyday, Drugovich hasn't found himself at an established powerhouse. His MP Motorsport outfit was credible – it did help him to three wins in his rookie season in 2020 – but it hadn't ever finished higher than sixth in the teams' standings since joining GP2 in 2013.
Drugovich's team-mate Clement Novalak, a not-untalented but extremely raw rookie, was roundly outscored in 2022. And MP returned to being good-but-not-dominant in 2023.
The 2022 campaign by Drugovich needed to be really good to overcome the lingering disappointment of his 2021, in which a title challenge with frontrunning team UNI-Virtuosi never materialised. He succeeded in this mission - but it has not proven enough to convince an F1 team to take a punt, and he remains on the sidelines waiting for his grand prix shot.
12. Pastor Maldonado
Josh Suttill

Pastor Maldonado's reputation of having a win or bin style came to the fore during his GP2 tenure, and in particular during his fourth – title-winning – season in the championship.
On the one hand, Maldonado has the supreme feat of having won six consecutive feature races in a single season. The points haul for that alone would have placed him second in the championship, and what makes it even more impressive is the fact he didn't win a single one of those from pole position.
In fact, he's the only GP2/F2 champion to never earn a pole position. Instead, he used his experience and raw underlying speed to dominate certain races, like his crushing obliteration of the field in the Silverstone feature.
But on the other hand, Maldonado was involved in myriad incidents throughout the season – not least during his title-clinching Monza weekend.
He crashed into the barriers three times in the weekend, including in both the feature and sprint races. Fortunately, his main title rival Sergio Perez had also crashed in both races (recovering only to 13th in the sprint), so Maldonado was crowned champion while watching the race finish in the pits.
Much like his time in F1, Maldonado's diametrically opposing season makes it difficult to properly assess just how good he was.
11. Nyck de Vries
Jack Benyon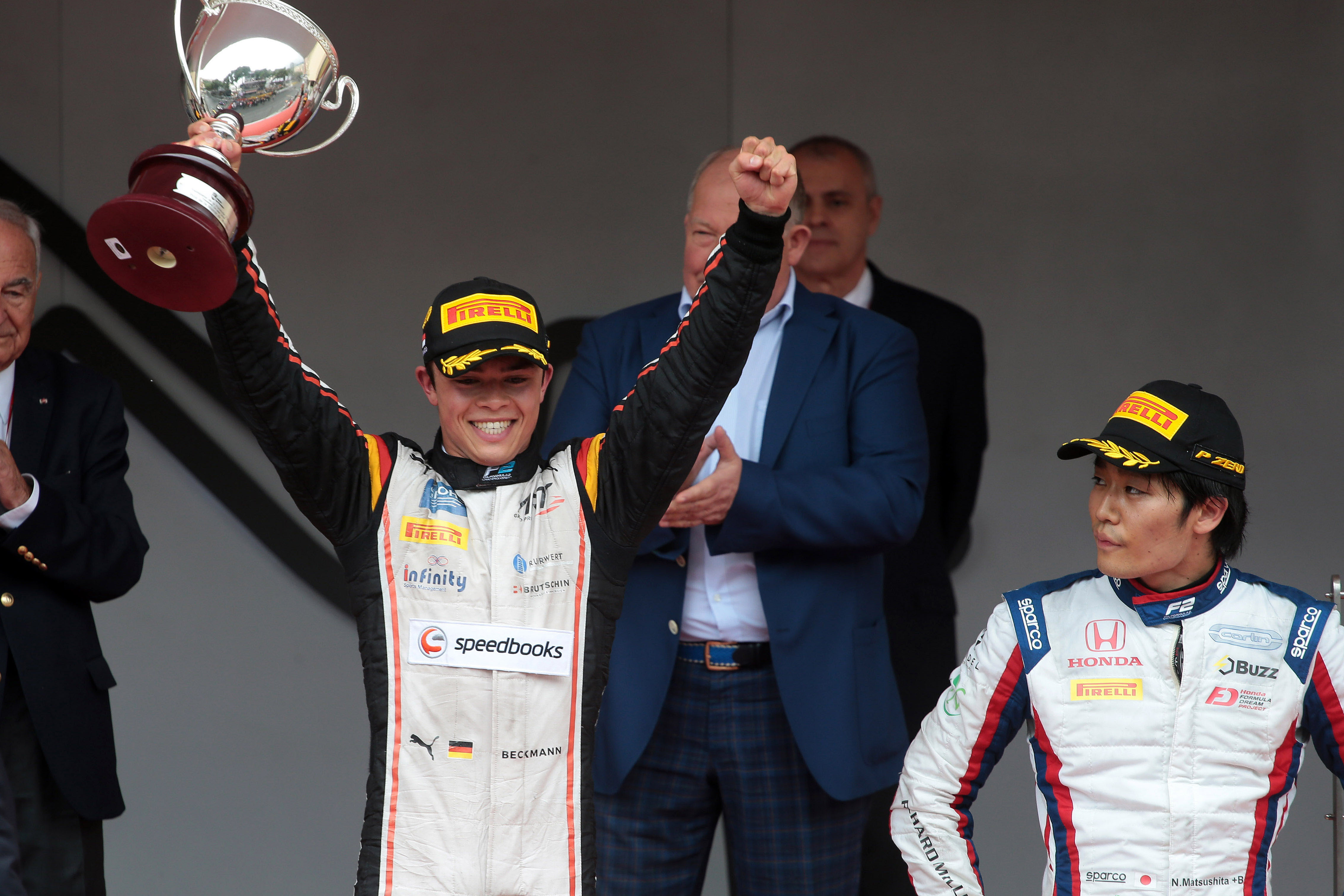 Entering his third Formula 2 season, it was clear de Vries was going to struggle to persuade an F1 team to take him on regardless of his results, but he took the dominant car of the previous year and delivered ART Grand Prix a second successive title following George Russell the year before.
This won't go down as one of the best F2 grids of all time even if it had Nicholas Latifi as de Vries's main rival protagonist alongside future F1 drivers Nikita Mazepin and Guanyu Zhou, the latter pair in their rookie year. Mazepin finished 18th in the points with ART, perhaps adding credit to de Vries' solo push for the title within the team.
Having initially struggled to break through, de Vries was reset when his overalls were thrown in the trash accidentally after the Baku event, and he had to borrow Formula 3 racer David Beckmann's.
He won a race in each of the next two rounds in his new attire – including a controversial Monaco feature race – which teed up a strong title push with a victory at the next round back in his own garms as well. A woeful Monza event with three rounds to go ruined Latifi's chances entirely and de Vries cruised, soon sealing the title.
Four wins and 12 podiums is nothing to scoff at. Even if some pointed to him inheriting the best car from Russell and also the relative weakness of the opposition, de Vries still had to overcome a tough previous campaign and get this title over the line.
De Vries had a solid first F2 season despite switching teams, but ultimately he failed to challenge the ace 2018 crop (Russell, Lando Norris, Alex Albon) despite being in a top Prema car. That McLaren didn't want to keep him on as a junior driver in 2019 also hurt his stock, but his strong efforts turned that year's campaign into a plumb Formula E seat which ultimately delivered a title victory.
Even if it wasn't the perfect junior career, de Vries has achieved plenty since and he'll always be popular in different paddocks because he's a student of the sport and loves every tactical facet of the various series, whether it's sprint-like Formula E or endurance racing.
And his F1 chance did eventually come - even if it peaked with the Williams one-off before the general disappointment of his AlphaTauri half-season.
10. Pierre Gasly
Valentin Khorounzhiy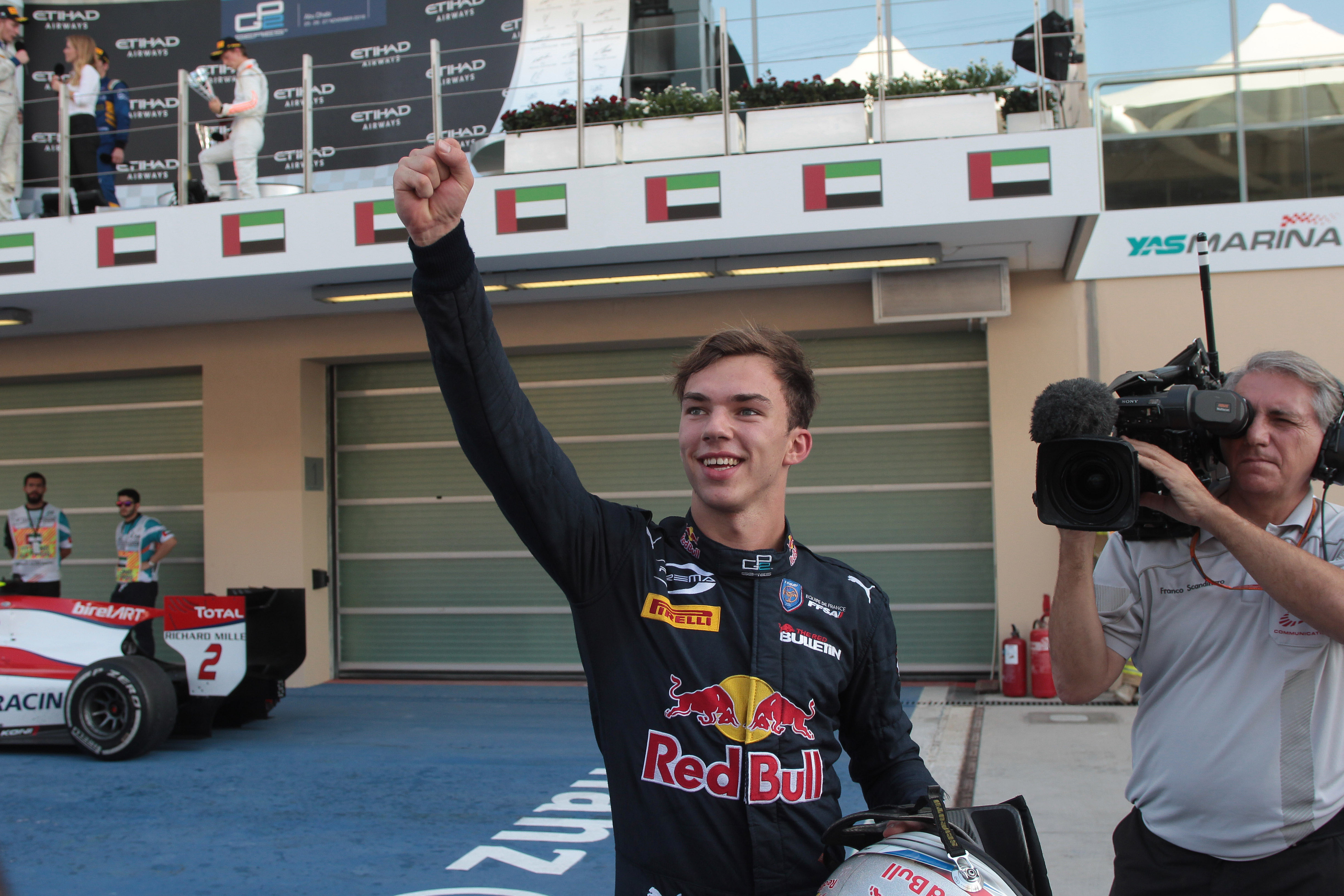 Gasly was the second consecutive GP2 champion to require a detour to the land of Super Formula before he received his F1 call-up. And in his case, it was a more justified delay than it had been for his predecessor, who will be coming up a fair bit later in the list.
That is not to say that Gasly was an undeserving GP2 champion. He was extremely deserving, for he was pretty obviously the quickest driver on the grid.
Yet somehow after four rounds, a winless streak that by then was approaching three years was still intact. And when he'd chucked it into the gravel out of the lead at the Red Bull Ring, caught out by light rain, it started to seem less like a weird quirk of his career progression and more like something pathological.
En route to the next round at Silverstone, Gasly was in a car accident with his coach and his mother. She suffered broken vertebrae and had to go to hospital. It will have been a daunting experience – and yet suddenly there was that Gasly steel, last seen in his two-litre Eurocup title-winning season. He broke the winless streak at Silverstone, and started bringing home the silverware from there.
Rookie Prema team-mate Antonio Giovinazzi kept him honest until the final round, arguably emerging with more credit from the season and adding to an impression that Gasly had no right to lose the title with a team as good as Prema, and that he didn't quite do enough even in winning it.
But Gasly had done enough to at least keep Red Bull interested – and continue on his path to that magical day at Monza.
9. Romain Grosjean
Peter Allen, special contributor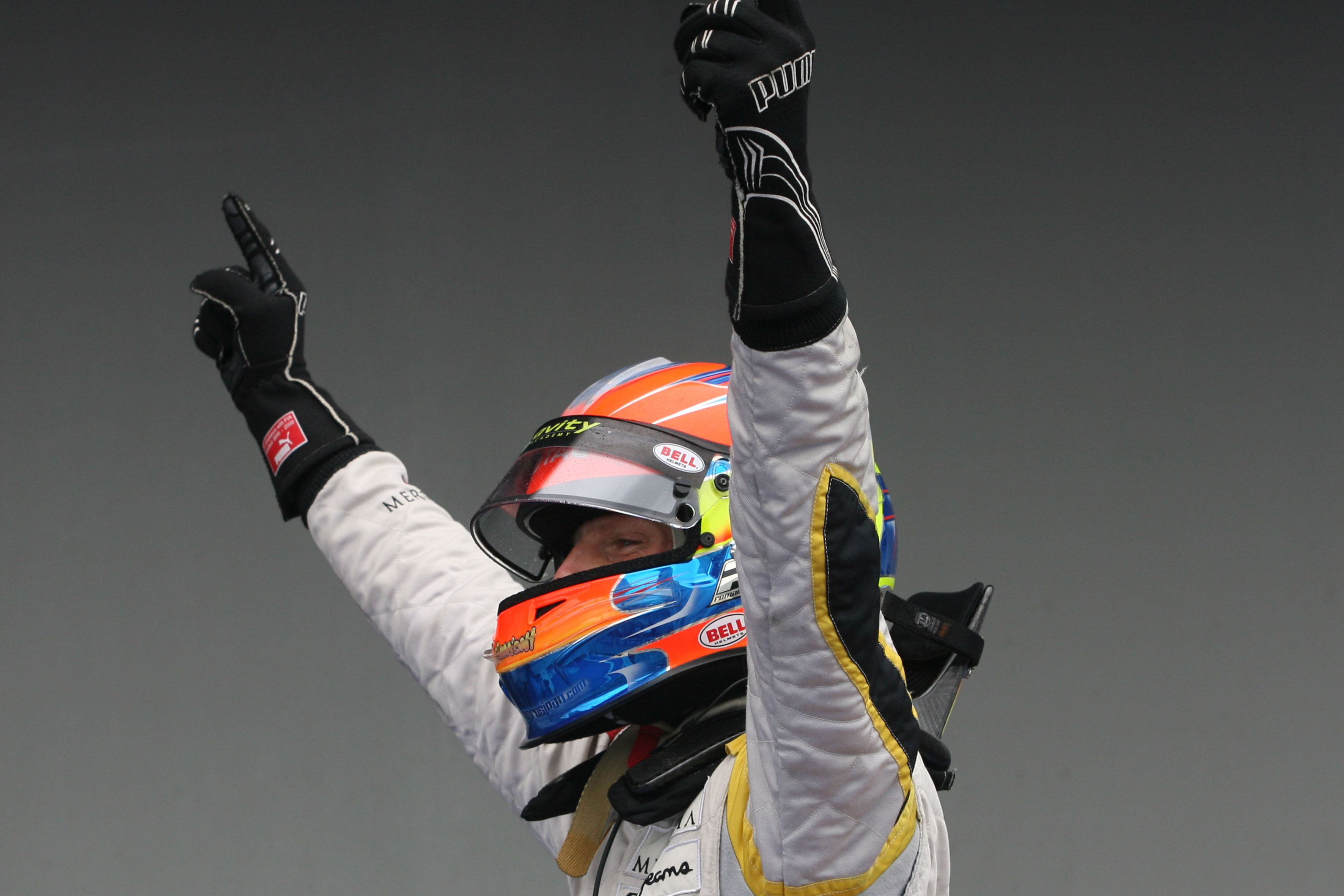 Grosjean had plenty of experience in quick single-seaters by the time he won the GP2 title in 2011, but his commanding performance over the season rightly earned a second shot in F1.
His first chance had come after an initial season-and-a-half in GP2, but he soon found himself on a comeback trail that involved FIA GT1s and an Auto GP title in 2010 with DAMS. Four late-season GP2 outings with Jean-Paul Driot's squad preceded a full campaign in 2011 when the championship introduced its third-generation car.
---
Peter Allen is the co-founder of Formula Scout, a website that is home to regular news and features from the world of junior single-seater racing, tracking the progress of future grand prix stars, since 2011. It also has a regular podcast. 
---
The car actually debuted in the two-round Asia series. Grosjean won that with victory at Imola (yes, really) and carried that form into the main season, easing to the title with a round to spare after wins at four consecutive meetings mid-season.
Rather than the searing one-lap speed that Grosjean is often associated with, his key was strong race pace on the unfamiliar Pirelli tyres: He was never on pole after the Istanbul season opener but finished in the top four in all 13 races in which he scored points.
8. Timo Glock
Andrew van de Burgt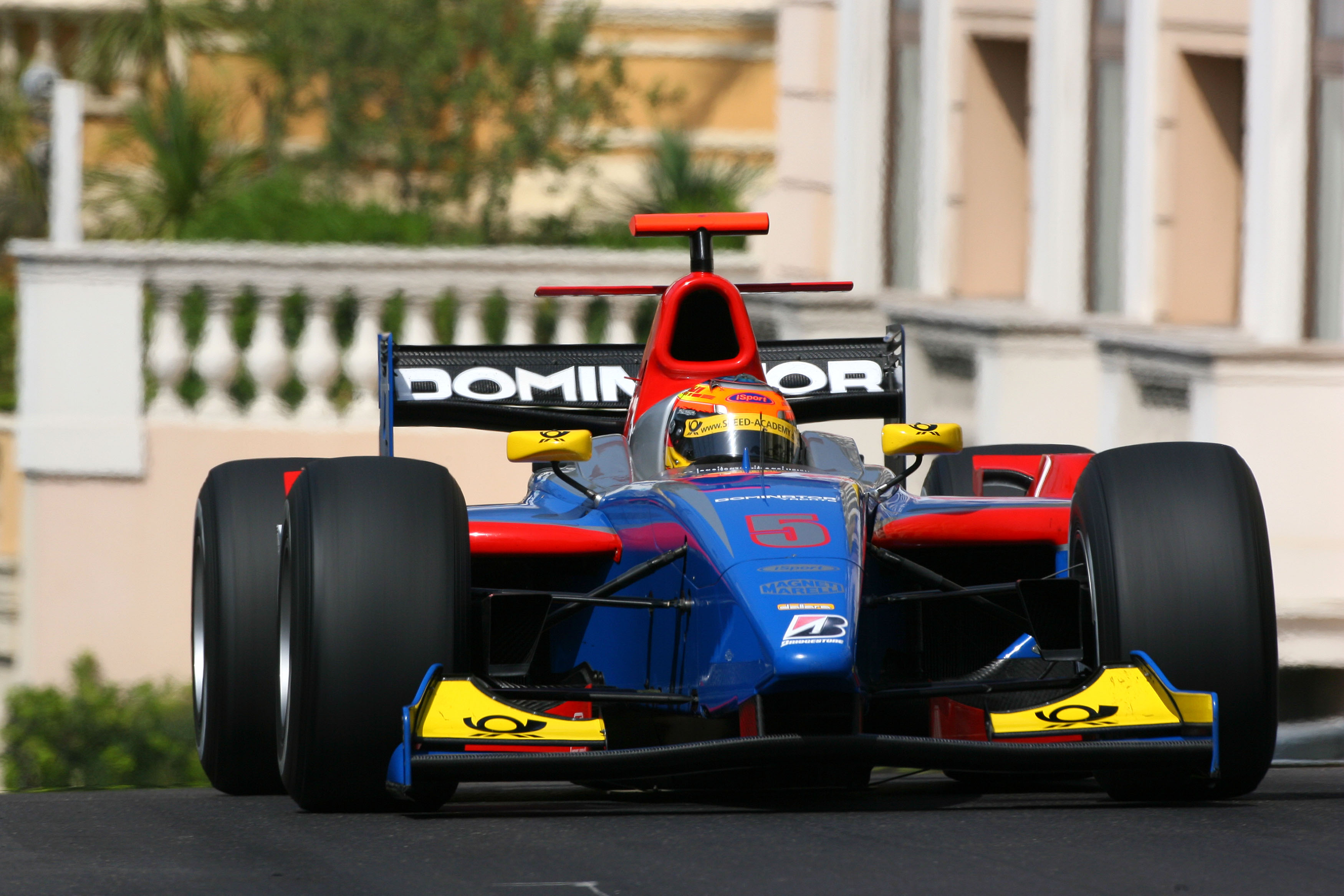 Glock had a reputation to repair after a part season driving for Jordan in F1, and at iSport, he found the perfect place to showcase his skills.
While it's the startline crash into team-mate Andreas Zuber at Magny-Cours that's the standout moment of his title-winning season, that is generally unrepresentative of the level of consistency as well as pace he demonstrated that year.
There was just a single feature race win, where he held off di Grassi at the Nurburgring, but four sprint race triumphs and five other podiums finishes made him a worthy champion and set him on his way to an F1 seat at Toyota.
7. Oscar Piastri
Scott Mitchell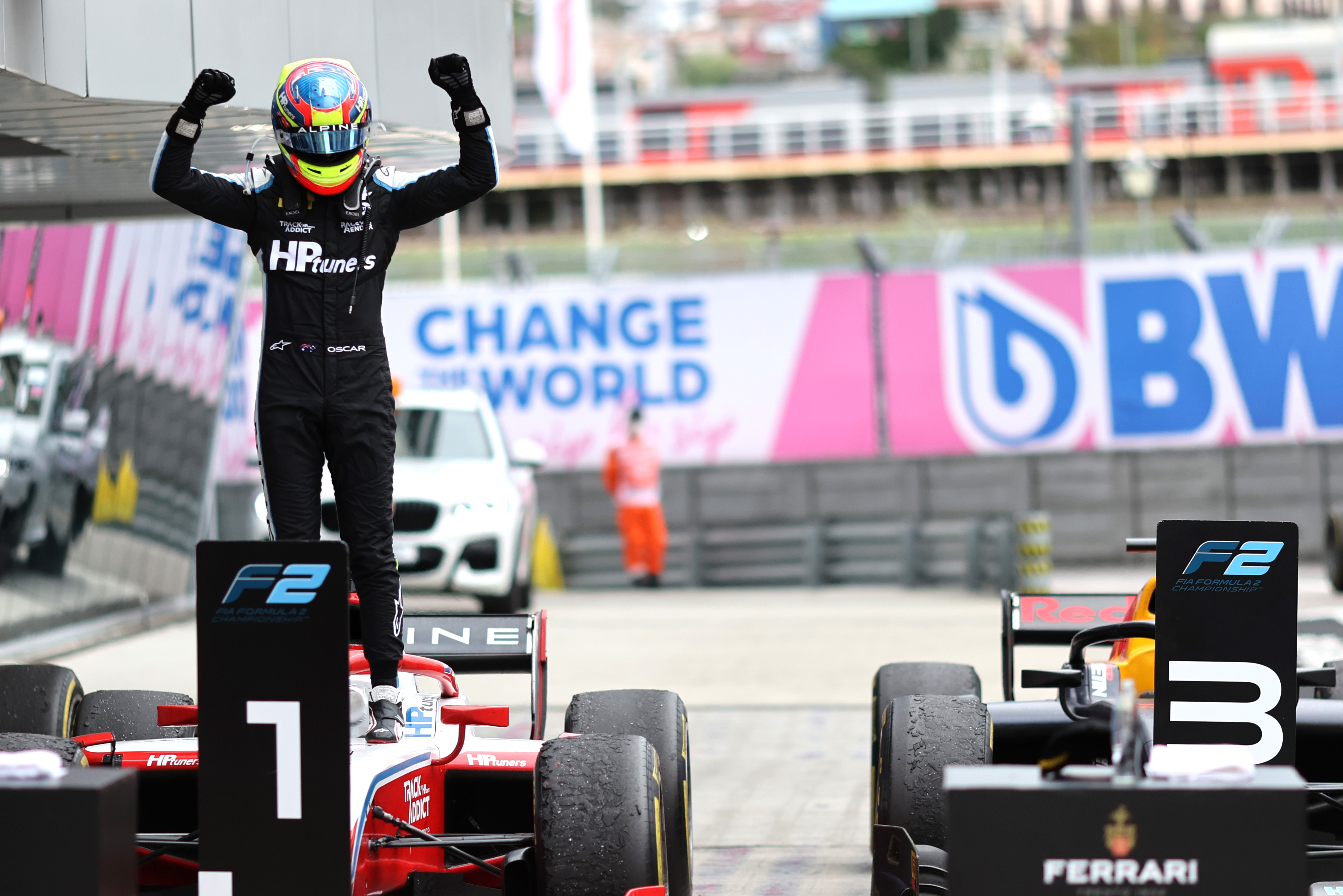 The Aussie's racecraft won him the 2021 Formula 3 title over pure speed but in 2022 he was the benchmark on both counts, acing qualifying almost as soon as he got his head around the F2 car (five pole positions in the last five rounds) and producing composed race performances as well.
You can always question the underlying quality of any F2 field but any rookie champion has to be held in extremely high regard and the way Piastri made it look increasingly easy as the season progressed made him one of the most impressive winners.
It was injustice that Piastri got nothing more than a reserve driver gig in F1 for 2022 – as the only rookie F2/GP2 champion on this list not to earn an immediate full-time F1 graduation – but the consolation of having two F1 teams fight over him followed, and McLaren was immediately proven correct in pursuing him by his top-notch rookie F1 campaign in 2023.
6. Nico Rosberg
Sam Smith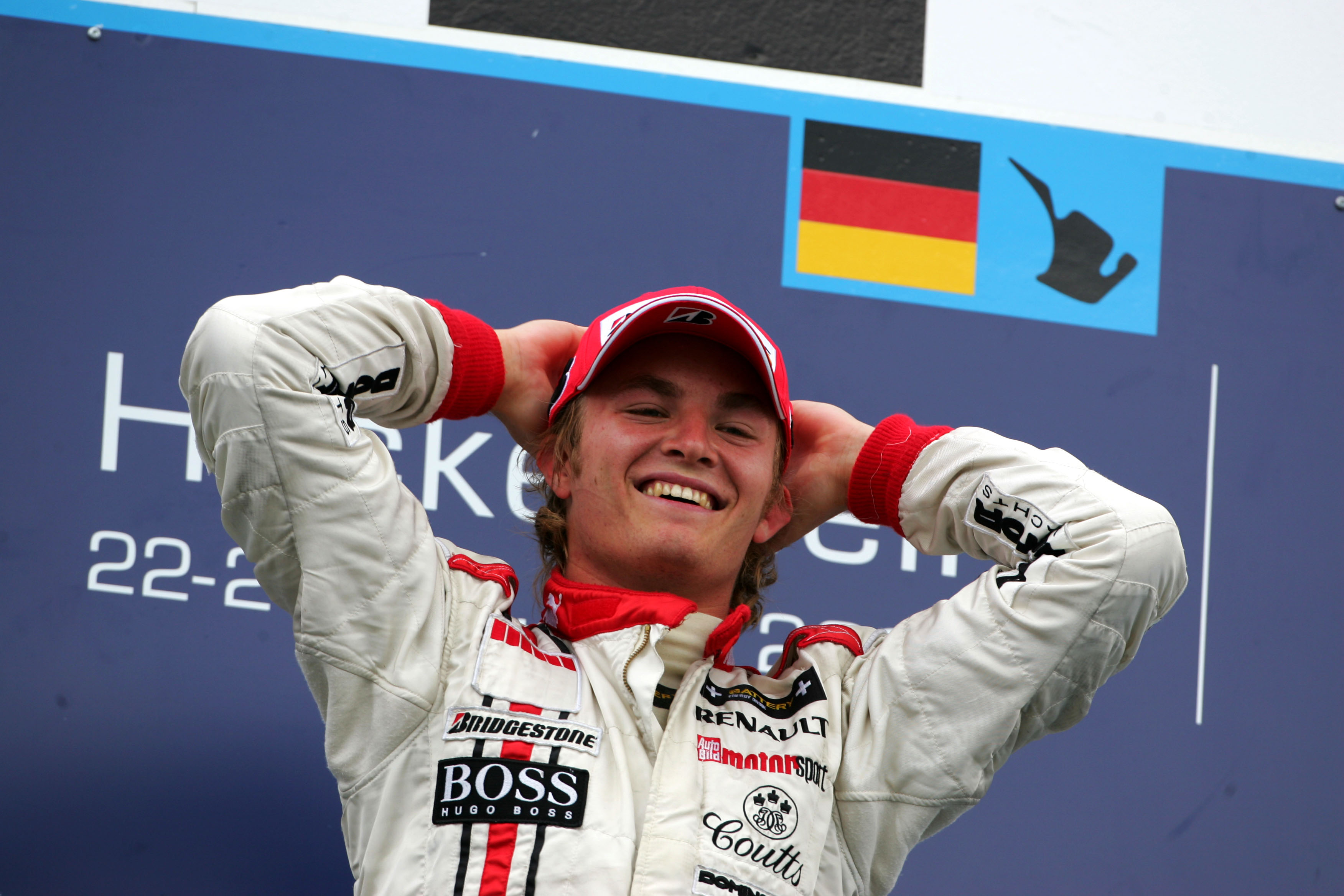 The first ever GP2 title fight crowned a future F1 world champion so ultimately it was job done for the new star-maker which replaced a sick and moribund F3000 at the start of 2005.
Through intricate politicking and some questionable ducking and diving, Flavio Briatore and Bruno Michel, along with Mechachrome (Renault) devised GP2 in 2004 but its entry into the world was complex. In fact, it almost strangled itself at birth.
Crippling electronic issues and brakes (supplied by obscure French company Carbone Lorraine) that simply weren't fit for purpose turned the opening sessions at Imola into a farce.
Brembo saved the day by being sharp enough to deliver fresh pads and discs for the entire field and that first season slowly turned into a classic.
Eventual champion Nico Rosberg (ART GP) started slowly, and it wasn't until the fifth race at Monaco that made the podium. By this time, pre-season favourite Heikki Kovalainen in one of Christian Horner's Arden cars, had a win and three other podiums to his name and had opened a decent points gap.
Rosberg soon reeled that in, and after back to back wins at Magny-Cours, Silverstone and Hockenheim, he asserted his authority.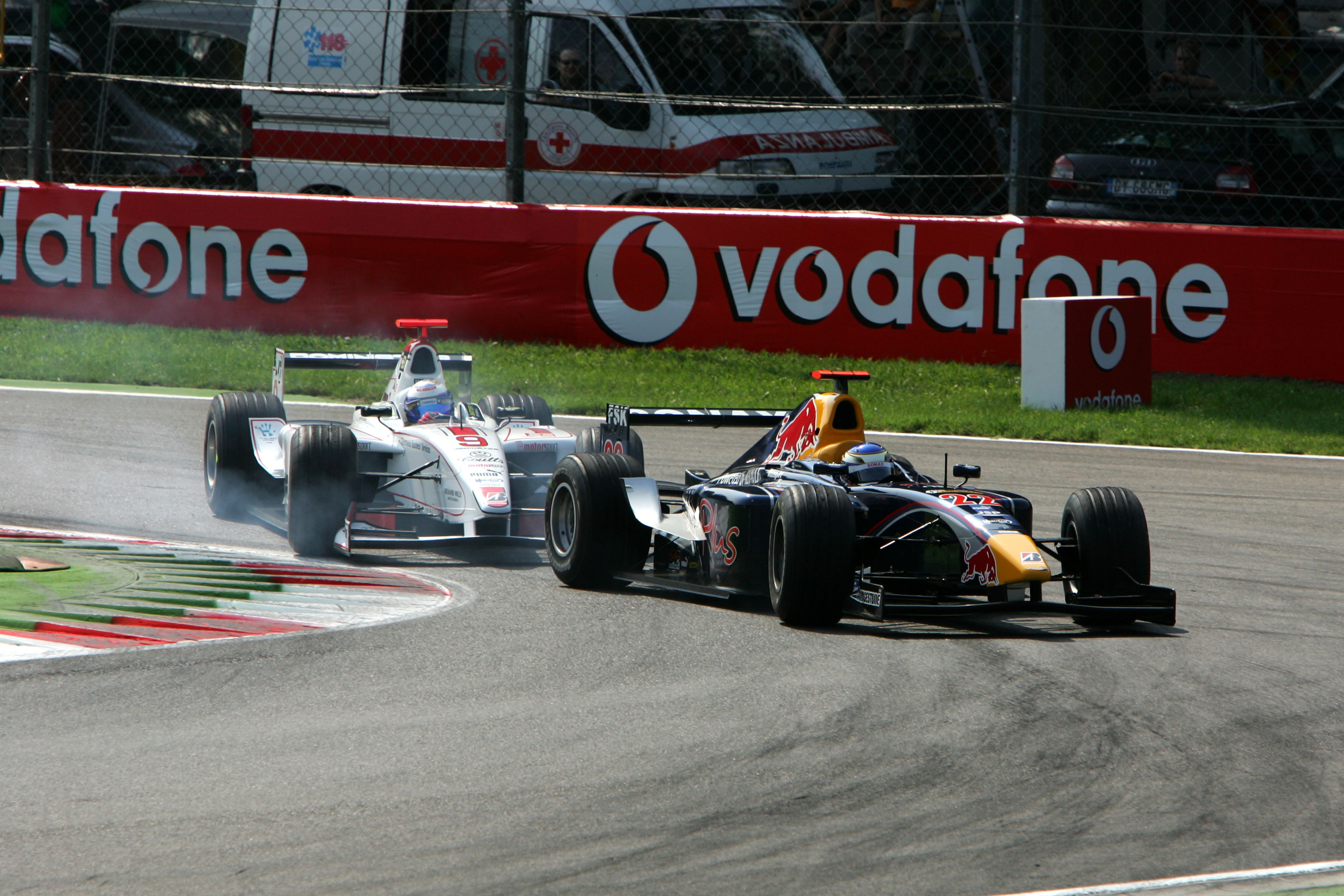 But the Finn fought back and won at Spa and Istanbul to set up a mouth-watering finale in Bahrain.
There, Rosberg utterly dominated, taking a pole, and winning both races at a complete canter to cement a move into F1 with Williams in 2006.
The quality of the opposition Rosberg beat that year is plain to see. As well as Kovalainen there were the experienced single-seater hands of Pantano and Gianmaria Bruni, as well as young firebrands such as Scott Speed, Neel Jani, Nelson Piquet Jr, Adam Carroll (who won brilliantly first time out at Imola) and Rosberg's own team-mate Alexandre Premat.
This combined with having to master a new concept of car and race format, as semi-reverse grids were new then, meant that Rosberg gave warning of a blossoming talent that was to peak a decade on with his unforgettable title triumph over his GP2 title successor, Lewis Hamilton.
5. Nico Hulkenberg
Andrew van de Burgt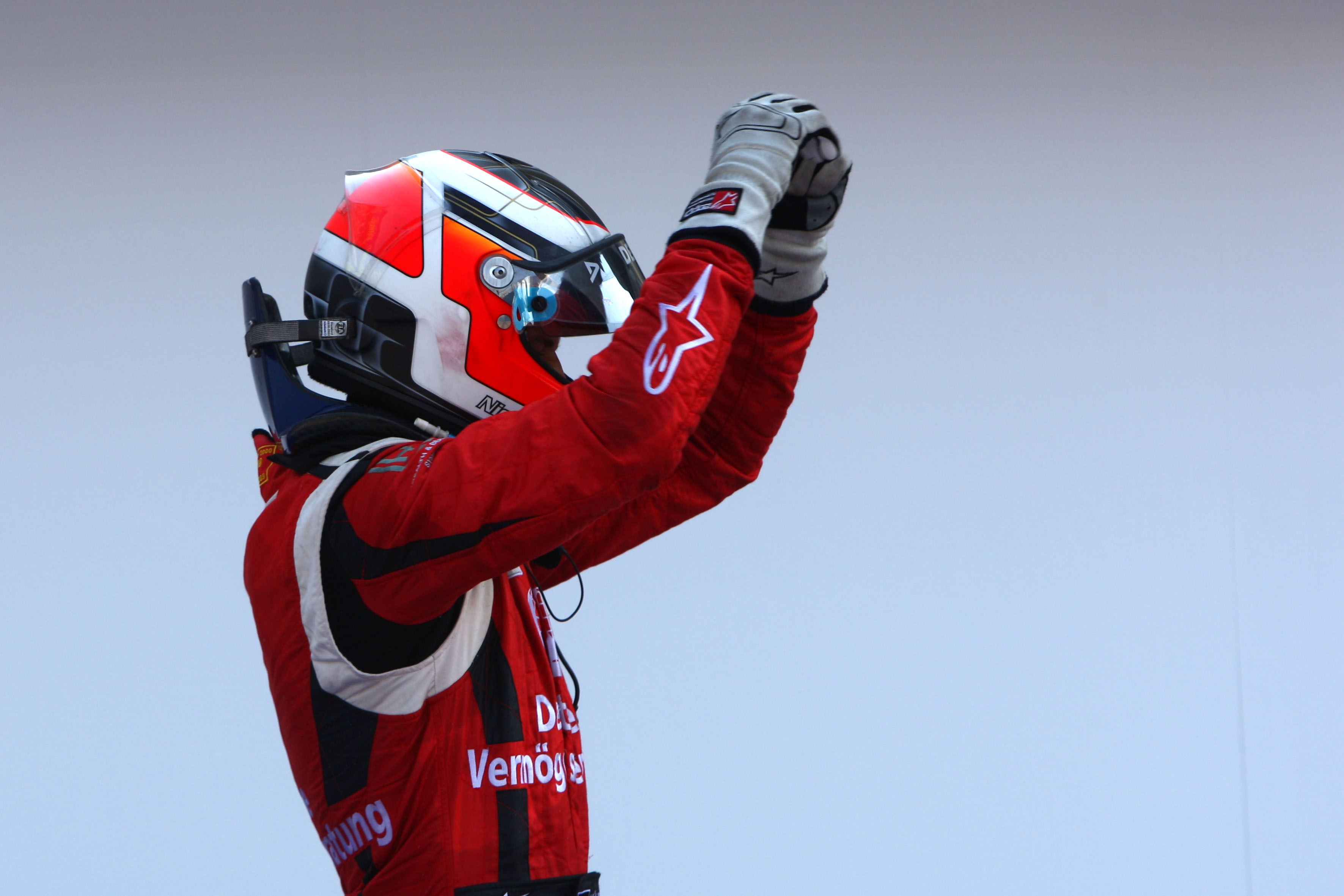 Nico Hulkenberg was the poster boy of A1GP, and as reigning F3 Euroseries champion, he was seen as the most promising GP2 rookie since Hamilton in 2006. Like Hamilton, he was racing for ART, but it took a while for the pair to click.
That happened at the Nurburgring, where Hulkenberg opened his account with a rare feature and sprint double.
As well as searing pace, it was Hulkenberg's ability to make an alternate tyre strategy work that served him so well, and it's no coincidence that his other wins – in Hungary, Valencia and Portimao – all came in hot, sunny races.
Such was his mid-season dominance that he became the first GP2 champion to clinch the title with two races still to go.
4. Stoffel Vandoorne
Edd Straw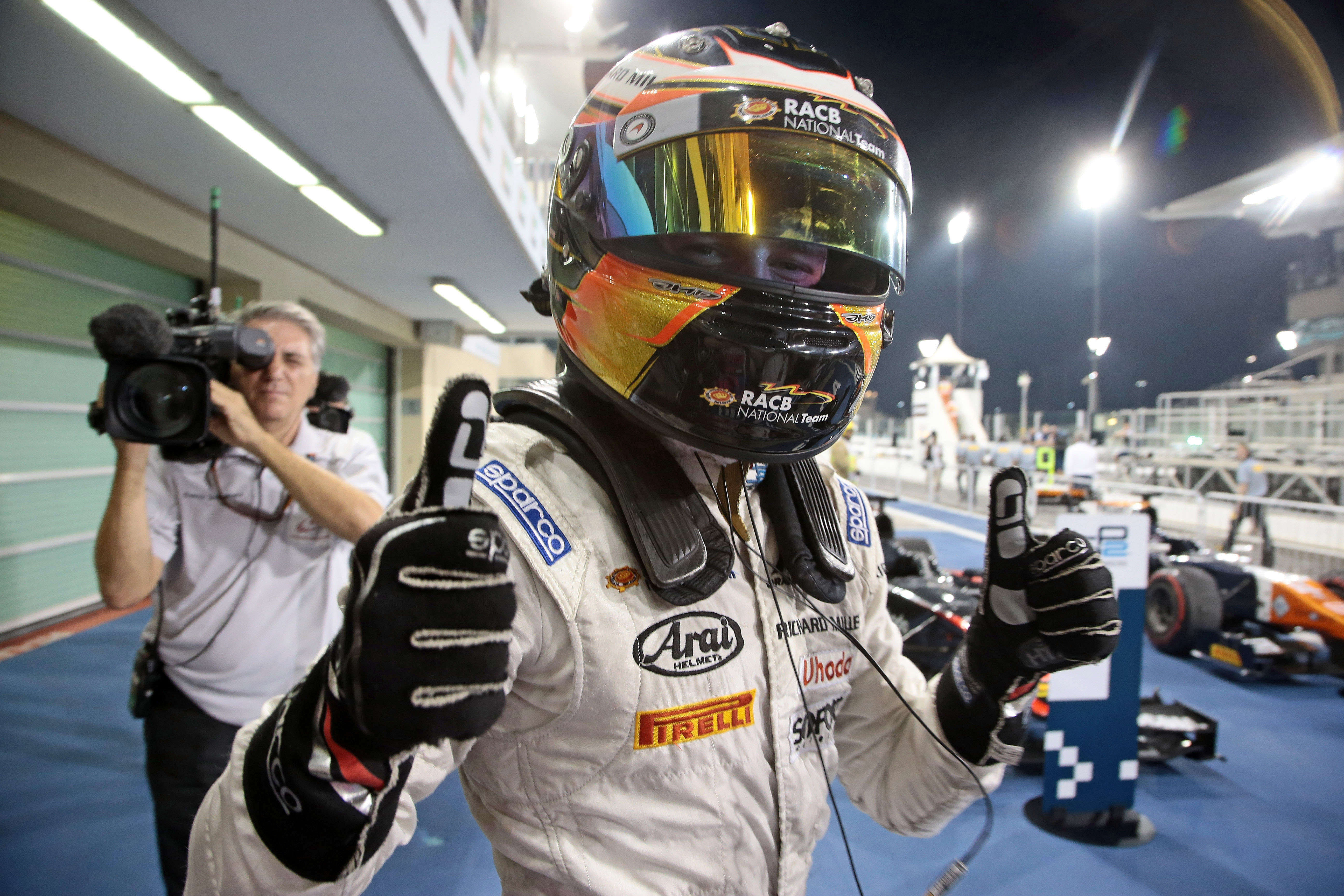 Vandoorne headed into the 2015 season as the clear title favourite after finishing second in his rookie season in 2014. The ART Grand Prix driver arguably over-delivered, winning seven races – including the first four feature races of the season – with his wins at Monaco and Spa his most satisfying moments.
His worst weekend was hardly bad, with third in the Silverstone feature race and retirement from the sprint that was the result of an engine problem.
It was a record-breaking season in terms of wins (seven – all of them feature races) and he clinched the title with four races remaining.
While not the strongest field ever assembled at this level, it still featured a good blend of proven, experienced hands (now-IndyCar driver Alexander Rossi) and quick rookies (Gasly and Sergey Sirtokin), meaning Vandoorne had to be at the top of his game to deliver the most dominant season in GP2/F2 history.
F1 didn't work out as hoped for him, but his GP2 campaign was one of the greats.
3. George Russell
Peter Allen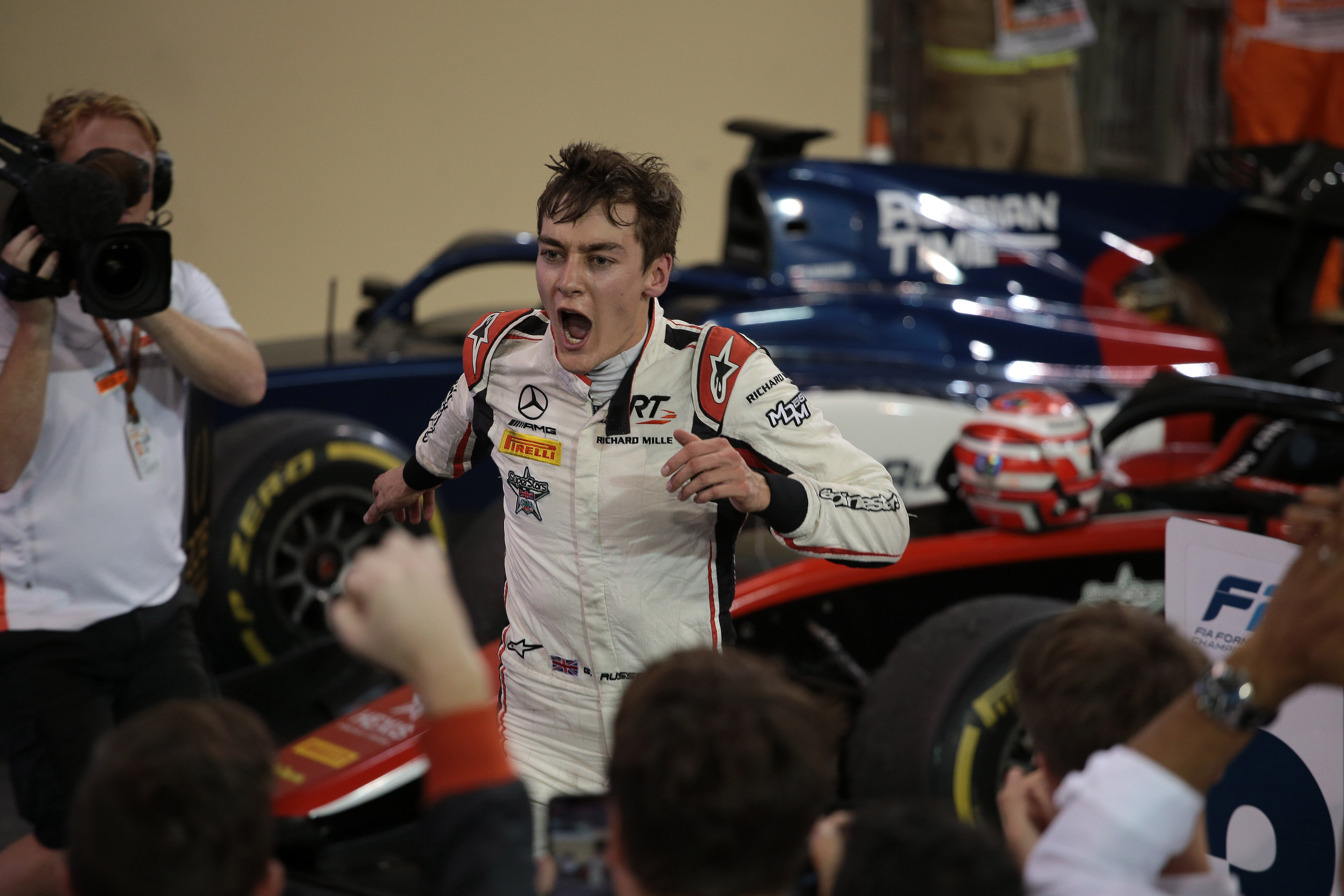 Russell succeeded Charles Leclerc as a first-year F2 champion, and while he was not as dominant, he did triumph from possibly the strongest field of the last decade. It was also the first season of a brand-new car, so no one team possessed a particular advantage.
As reigning GP3 champion, ART Grand Prix driver Russell went head-to-head with his European Formula 3 counterpart Lando Norris, who led a Carlin one-two in the opening round. But Russell, just as he did in GP3, quickly worked out where he needed to improve and soon had the upper hand.
Russell took charge with a particularly impressive triple-header in the middle of the season, and he raced intelligently thereafter to keep racking up the points even when he wasn't the quickest.
He not only convinced Williams he was worth an F1 seat, but also demonstrated skills we're seeing again now that he's a Mercedes driver.
2. Lewis Hamilton
Andrew van de Burgt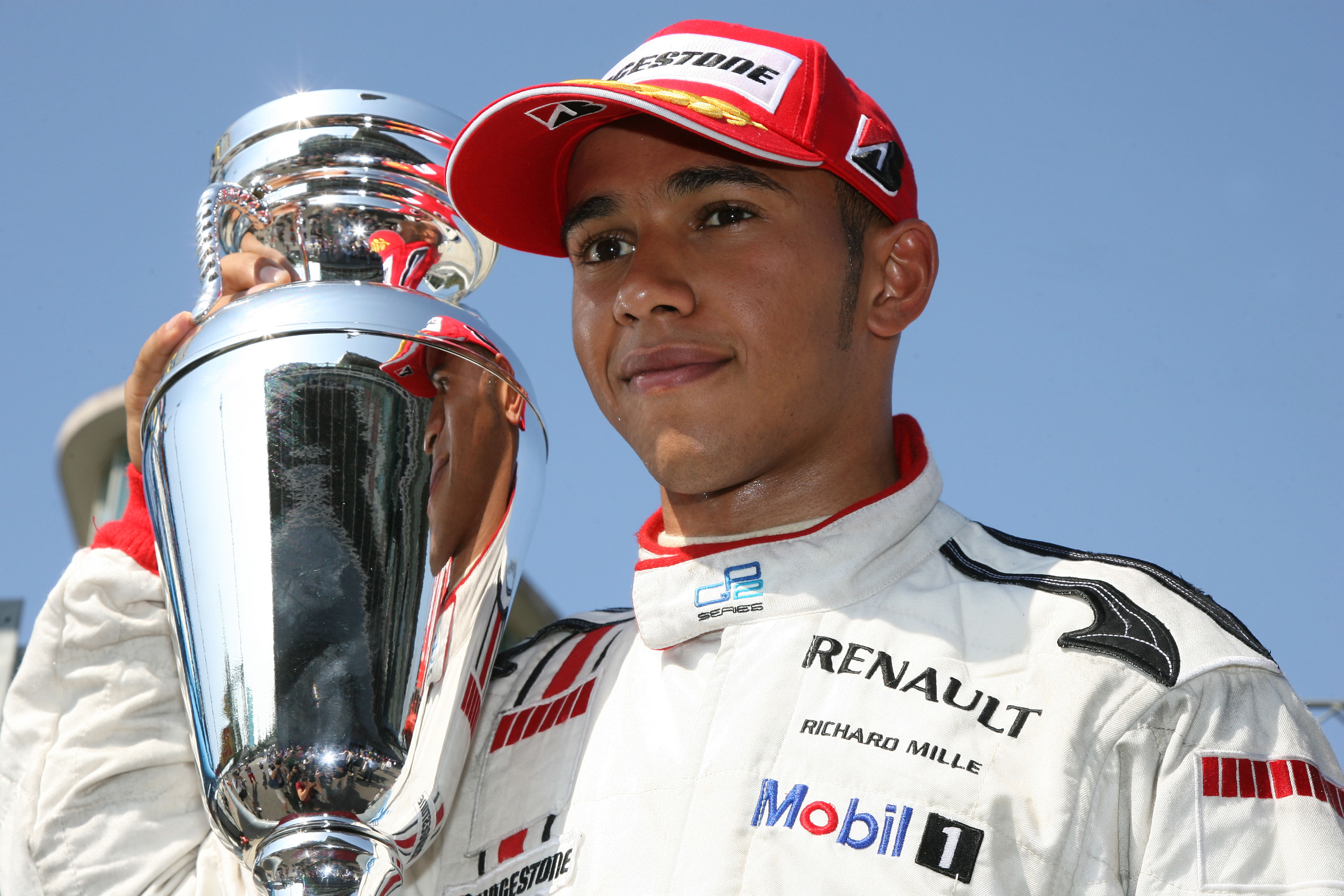 The F1 paddock used to almost come to a halt when Hamilton was starring in GP2 on his way to the 2006 title.
The sensational fightback at Istanbul, the three-way pass for the lead at Silverstone and a crushing performance in Monaco (after which I put him on the cover of Autosport for the first time), meant there was a feeling that we were witnessing something special.
In hindsight, his season was a little bit of a microcosm of his F1 career.
He was sensational in qualifying, he had a controversial clash with his team-mate, there were [unsubstantiated] allegations that he had a car advantage, and there was some other-worldly overtaking and racecraft.
1. Charles Leclerc
Valentin Khorounzhiy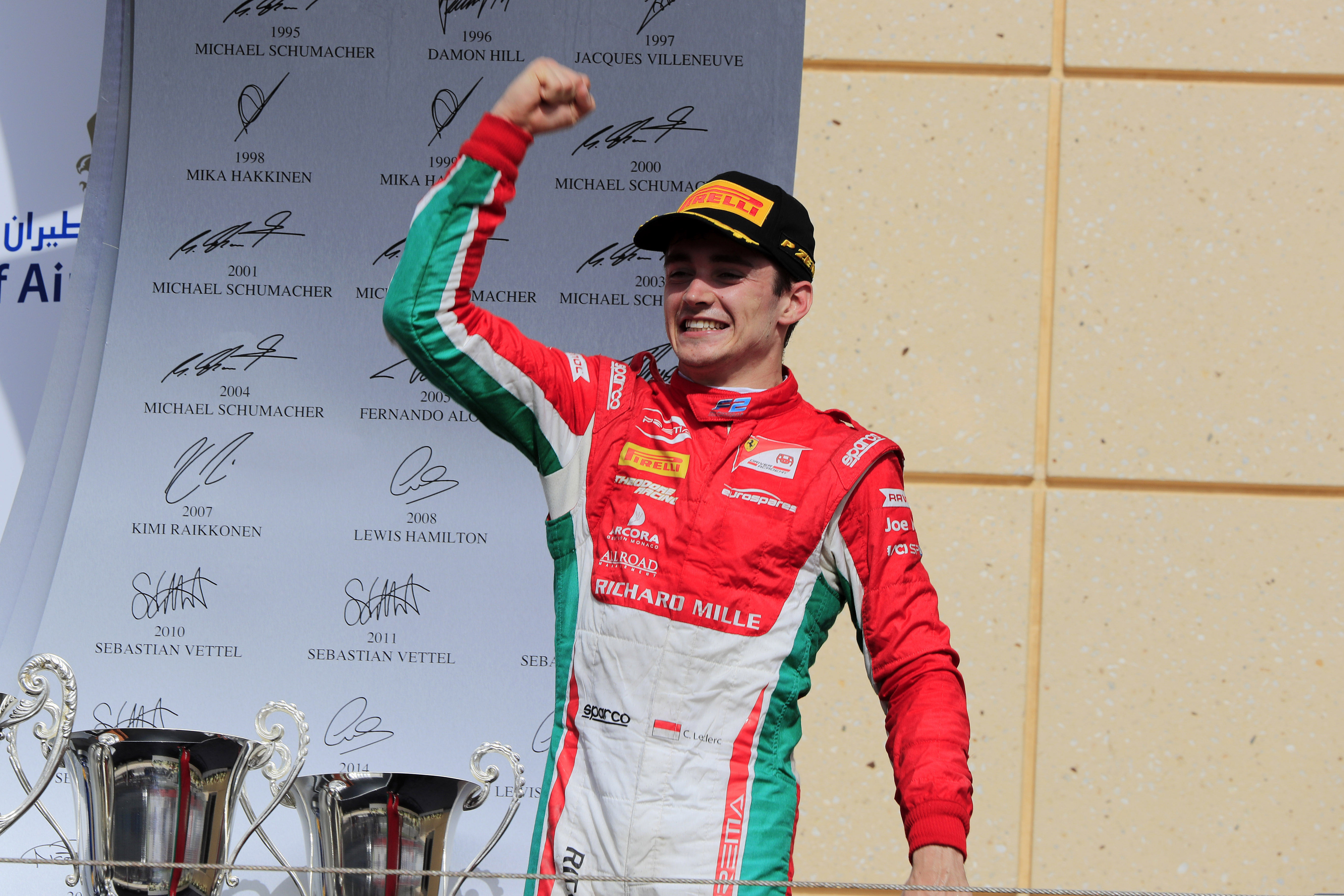 On pure performance, the gap Charles Leclerc enjoyed over his nearest rival, sometime Renault tester Artem Markelov, should've been more than 72 points. But Leclerc's sole F2 campaign doesn't stick in memory because of stats, points, records – but because of moments.
Moment number one. Leclerc starts sixth in his first-ever F2 sprint race and soon leads by eight seconds. It is deeply deceptive – he is deliberately burning through the tyres, and about to make a pitstop, despite them being not mandatory. He rejoins 14th – and from there, he wins the race anyway.
Moment number two. Leclerc has just suffered a personal tragedy, losing his father on the eve of the Baku round. It would be deeply understandable for him to have an off weekend. Instead, he drives like a man possessed, and nearly does the double, denied a second win only by a (not entirely deserved) yellow flag penalty.
Moment number three. Leclerc is starting from pole at Spa, having been almost seven tenths clear in qualifying. Normally, that kind of gap isn't repeatable in race pace – and the same is true here, but only because Leclerc is even faster, finding over a second per lap on the rest of the pack during his first stint. He wins, and is then disqualified "due to excessive wear to the underfloor plank". The wear is minimally excessive, but the DSQ is obviously correct. But it doesn't really matter.
Leclerc's absurd advantage is reined in somewhat in the second half of the season. But it's way too little, way too late. He's a dominant champion, and he's also obliterated his unfortunate Prema team-mate Antonio Fuoco – a super-promising Ferrari junior in his own right, at least before that season – in the process.
The Prema package was great. There's no denying that. Leclerc, though, was better than great.