A 24 Hour race is the ultimate test of any driver, not just one who has gone through life-threatening and changing injuries, physically and mentally.
But Juan Manuel Correa is confident now is the right time to take on the Le Mans classic as part of a joint Formula 2 and World Endurance Championship schedule where he'll compete in over 30 races, less than four years after his leg was shattered in the horrific crash that claimed the life of fellow racer Anthoine Hubert.
Pain and recovery are still constant issues for Correa, more so than normal drivers, and the 24 Hours offers not only the challenge of longer races for a junior single-seater driver but the rigours of hopping in and out of the car on his leg and the recovery between stints.
"We'll figure it out," Correa told The Race when asked how he would manage the unique challenges of 24 hour racing when his leg is still recovering and in need of metal plates and regular operations.
"I'm gonna have my physio with me there obviously. It'll probably be a mix of ice baths, CBD oils and a bit of rest. But I don't expect to have that many issues. Because the LMP2 car is relatively easy physically to drive. Especially easier than the F2. So, should be fine."
Correa told The Race in a recent interview that he feels like he can reach the baseline braking pressure of his fellow drivers without too much discomfort now, which is allowing him to increase his performance closer to where he was before the 2019 crash.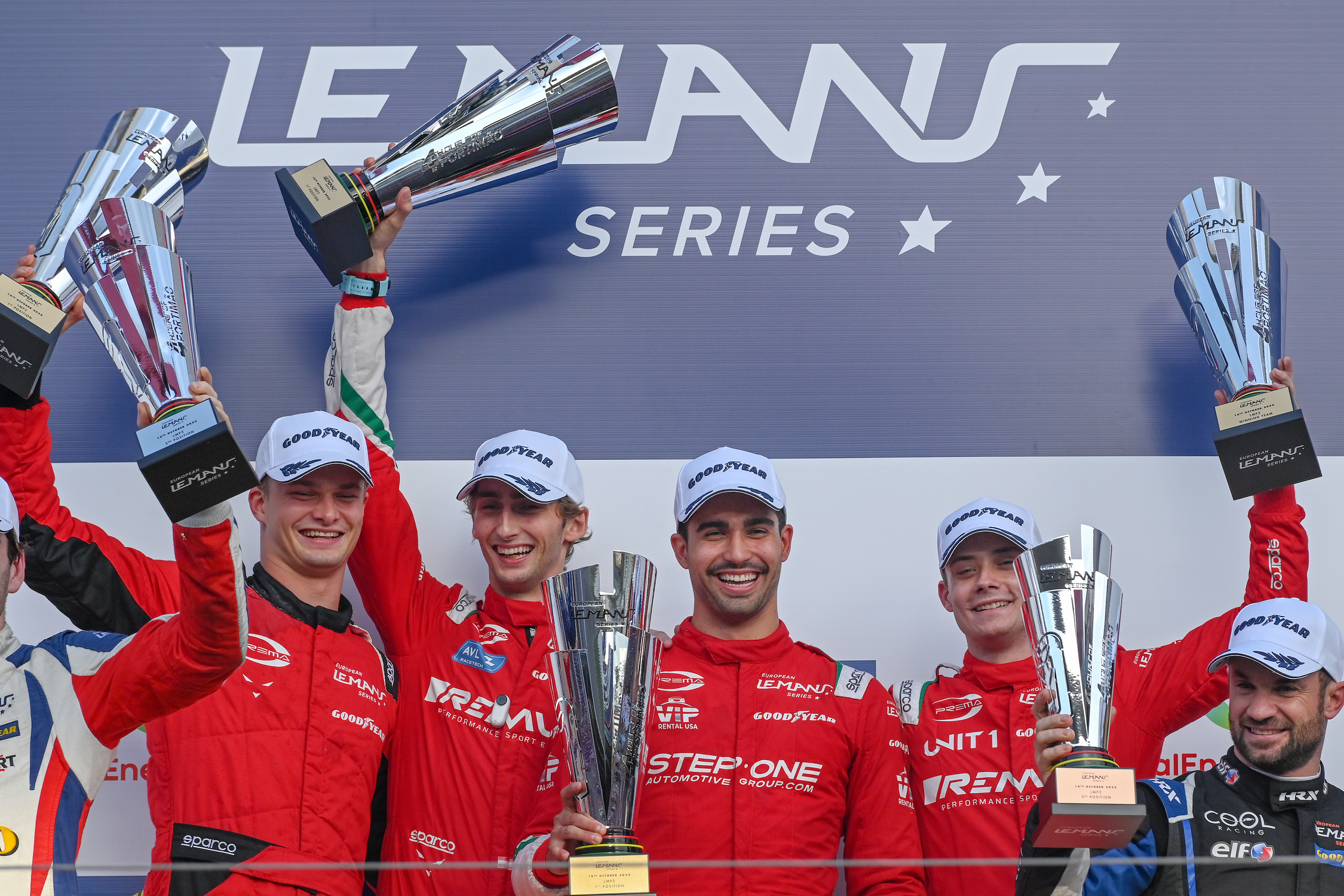 He will race at Le Mans and in WEC with the Prema team which he competed with in F4 early in his career, and the team that gave him his sportscar racing debut last year in the ELMS series where he finished third and first at Spa and Portimao respectively.
It's a team that has always had a soft spot for Correa and it's mutual, so it's an obvious home for his sportscar project.
He was quick to praise his team-mates and fellow single-seater graduates Louis Deletraz and Ferdinand Habsburg for their role in getting Correa comfortable and making him believe that this season where he will race around 32 times possible.
"Both of those guys have been really at the top of endurance LMP2 racing for the last few years," added Correa.
"Ferdy won Le Mans last year, Louis was going to win it until his car broke down on the last lap.
"Also they spoke the same kind of single-seater language as me. Because some of the older guys in endurance, I figured they've been away from single-seaters for so long that they kind of forgot what that world was like.
"So actually, with Louis and Ferdy, we really spoke the same language. And personally, we have great relationships. So it was a lot of fun and I learned a lot, like I really squeezed all of the knowledge I could out of them in those two rounds. So that was great."
Correa is Prema's first driver to be announced for WEC, with its full line-ups expected in the coming weeks.
You can read more about Correa's return to F2 with Van Amersfoort less than four years after his life-changing accident in this exclusive interview with The Race, where he opened up on his struggles, challenges, successes, Hubert and his F1 desires.