The new manufacturer boom era of sportscar racing already began in earnest in January's Daytona 24 Hours as four LMDh machines (based on a third-party chassis and with a spec hybrid unit, in contrast to the bespoke Hypercars) made their competitive debuts in the IMSA SportsCar Championship season opener.
But with several of these manufacturers also taking on the World Endurance Championship, going into battle against the Hypercars, it will mean as many as seven marques competing at the top level in this weekend's WEC-opening 1000 Miles of Sebring (which will also be accompanied by the second IMSA round, the Sebring 12 Hours).
And, beyond the manufacturers already in play, there are still more to come.
Here's our complete guide to who's already in (and how they're doing), who's joining this weekend, and who's yet to arrive.
Debuted at Daytona
Porsche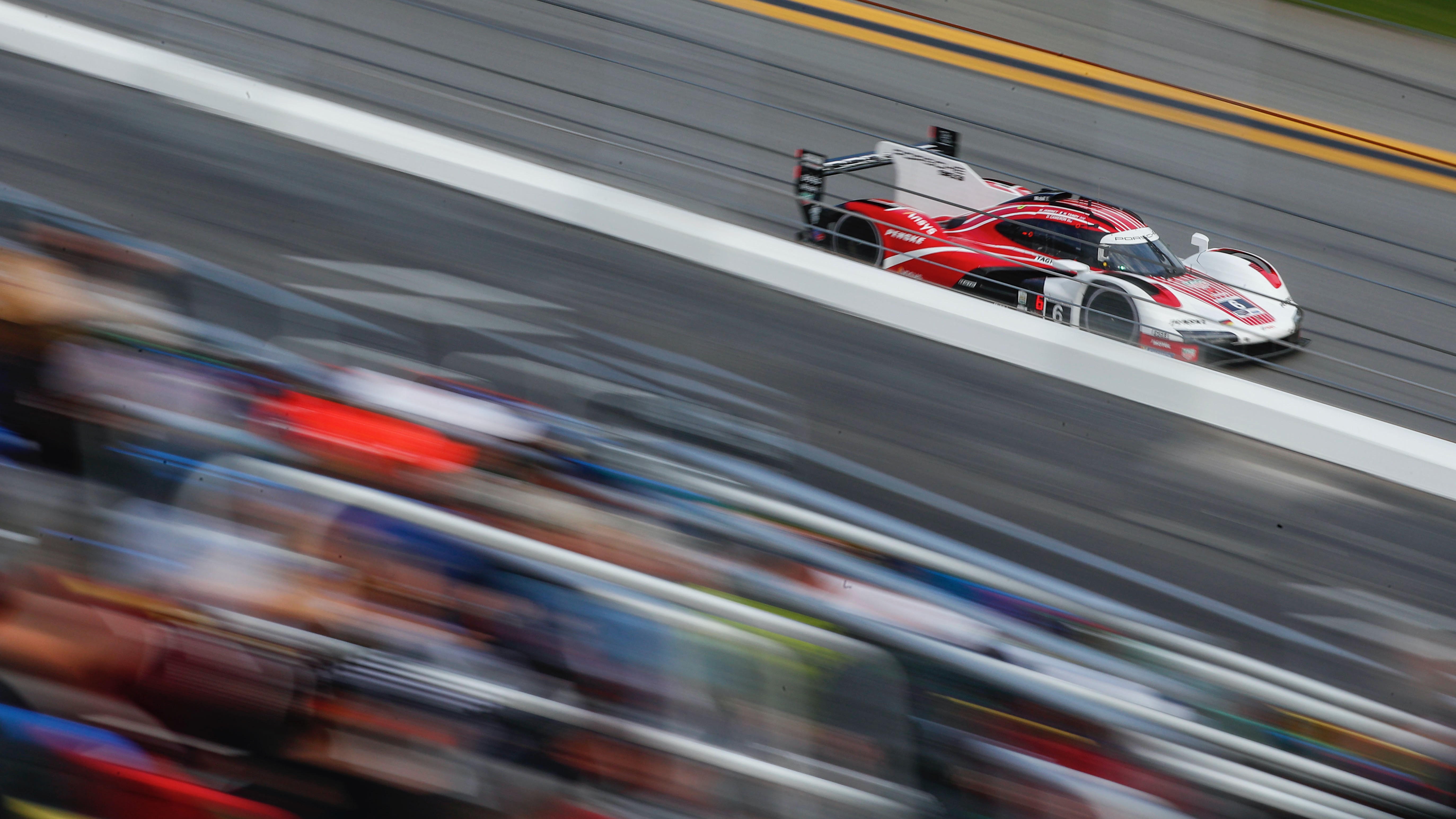 Car: Porsche 963 (built by Multimatic)
Ruleset: LMDh
Teams: Penske (WEC and IMSA), Proton (WEC and IMSA), Jota (WEC), JDC-Miller (IMSA)
Programme: Porsche is tackling both the WEC and IMSA with two full-time Penske-run factory entries from the offset in 2023, and has several customer teams preparing to join the fray later in the season.
Of its WEC customers, Jota is a top-drawer LMP2 stalwart, having taken three class wins at the Le Mans 24 Hours but only won its first WEC LMP2 championship last year, while Proton is a renowned GT racing outfit with several European Le Mans class titles (and long affiliated with Grey's Anatomy alumnus Patrick Dempsey). Proton – which, unlike Jota, will only begin its Hypercar exploits after this year's Le Mans 24 Hours – will also be in IMSA, to be joined by series regular JDC-Miller.
Drivers: Porsche Penske's WEC line-up for the season is very much what you'd expect, with a roster of trusty factory drivers highlighted probably by Andre Lotterer, the one-time Formula 1 starter and three-time Le Mans 24 Hours winner combining it with an increasingly troubled Andretti Porsche Formula E campaign.
The most exotic name in the line-up is perhaps Dane Cameron, the newest member of the Porsche family with three IMSA titles in various classes before switching to a WEC LMP2 part-schedule with Penske in 2022 in preparation for this chance.
On the IMSA side of things, the familiar name for those of an open-wheel persuasion is sometime Sauber F1 driver Felipe Nasr, who has already bagged two IMSA titles.
Of the customers, the Jota line-up includes Antonio Felix da Costa – former Red Bull junior, BMW factory driver and 2019-20 Formula E champion – and ex-Manor F1 driver Will Stevens.
---
2023 full-time line-ups
WEC #5 Penske – Dane Cameron, Frederic Makowiecki, Michael Christensen
WEC #6 Penske – Andre Lotterer, Laurens Vanthoor, Kevin Estre
WEC #38 Jota – Ye Yifei, Antonio Felix da Costa, Will Stevens
WEC #99 Proton – Gianmaria Bruni, TBA, TBA
IMSA #6 Penske – Nick Tandy, Mathieu Jaminet
IMSA #7 Penske – Felipe Nasr, Matt Campbell
---
Early results: Nasr qualified one of the new 963s just 0.083s off pole for the 24-hour Daytona race, but that was as good as it got, as issues with the battery for one Porsche Penske car and with the powertrain for another took the manufacturer out of contention.
Its best lap in the WEC Prologue test at Sebring, set by trusty long-time factory driver Michael Christensen, was three quarters of a second off the pace.
Acura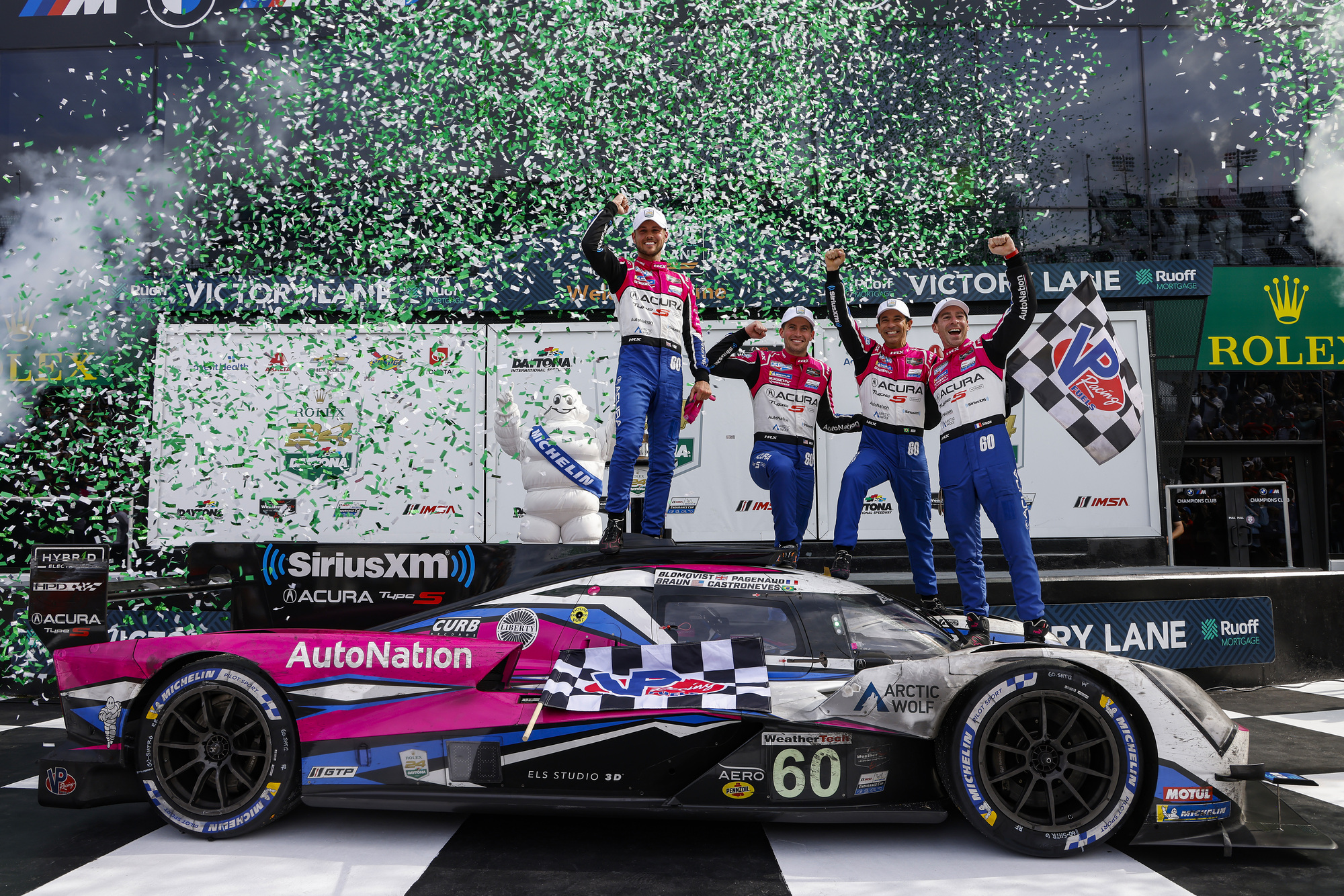 Car: Acura ARX-06 (built by ORECA)
Ruleset: LMDh
Teams: Meyer Shank (IMSA), Wayne Taylor w/Andretti (IMSA)
Programme: Honda's North American performance brand won the IMSA title last year and remains laser-focused on the American championship, with nothing official in the way of plans for Le Mans or a wider WEC programme.
But Michael Andretti, who made official a partnership with top-tier IMSA squad Wayne Taylor Racing, told reporters before Daytona of his interest in a Le Mans bid. For the ARX-06 to campaign at La Sarthe, it would need to not only be presumably rebadged as Honda but also receive backing from the global company rather than just its US arm.
The two Acuras went 1-2 in IMSA's now former flagship DPi class last year. WTR won the most races but wins at big-ticket events Daytona and Petit Le Mans allowed Meyer Shank to defeat it.
Drivers: Once a Red Bull junior and once a European Formula 3 runner-up between champion Esteban Ocon and third-placed Max Verstappen, Tom Blomqvist – son of World Rally champion Stig – received a lot of acclaim for his key role in getting Meyer Shank the IMSA title.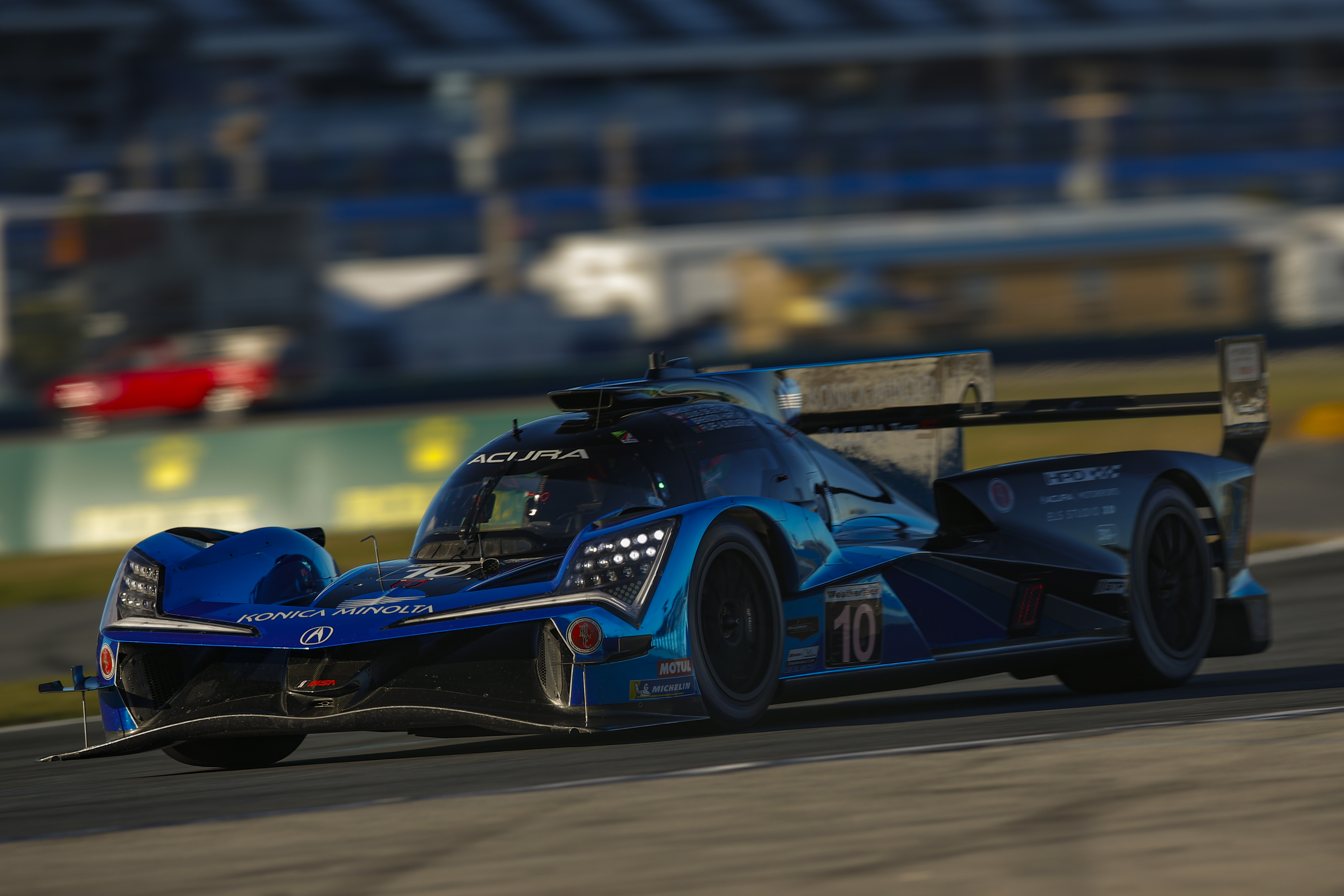 The line-up also includes Filipe Albuquerque, a former Red Bull junior and now very much a household name in the sportscar ranks.
---
2023 full-time line-ups
IMSA #10 Wayne Taylor with Andretti – Ricky Taylor, Filipe Albuquerque
IMSA #60 Meyer Shank – Tom Blomqvist, Colin Braun
---
Early results: The ARX-06 enjoyed a 1-2 on its Daytona 24 Hours competitive debut, as Blomqvist excelled again to spearhead a victory bid alongside Colin Braun and Meyer Shank's IndyCar duo Helio Castroneves and Simon Pagenaud.
But massive controversy then followed as IMSA announced the team was found to have manipulated minimum tyre pressure data. It's kept the win but received a fine, substantial points penalties and a probation for team owner Meyer Shank – while the engineer suspended as a result of the investigation was subsequently let go by the outfit.
Cadillac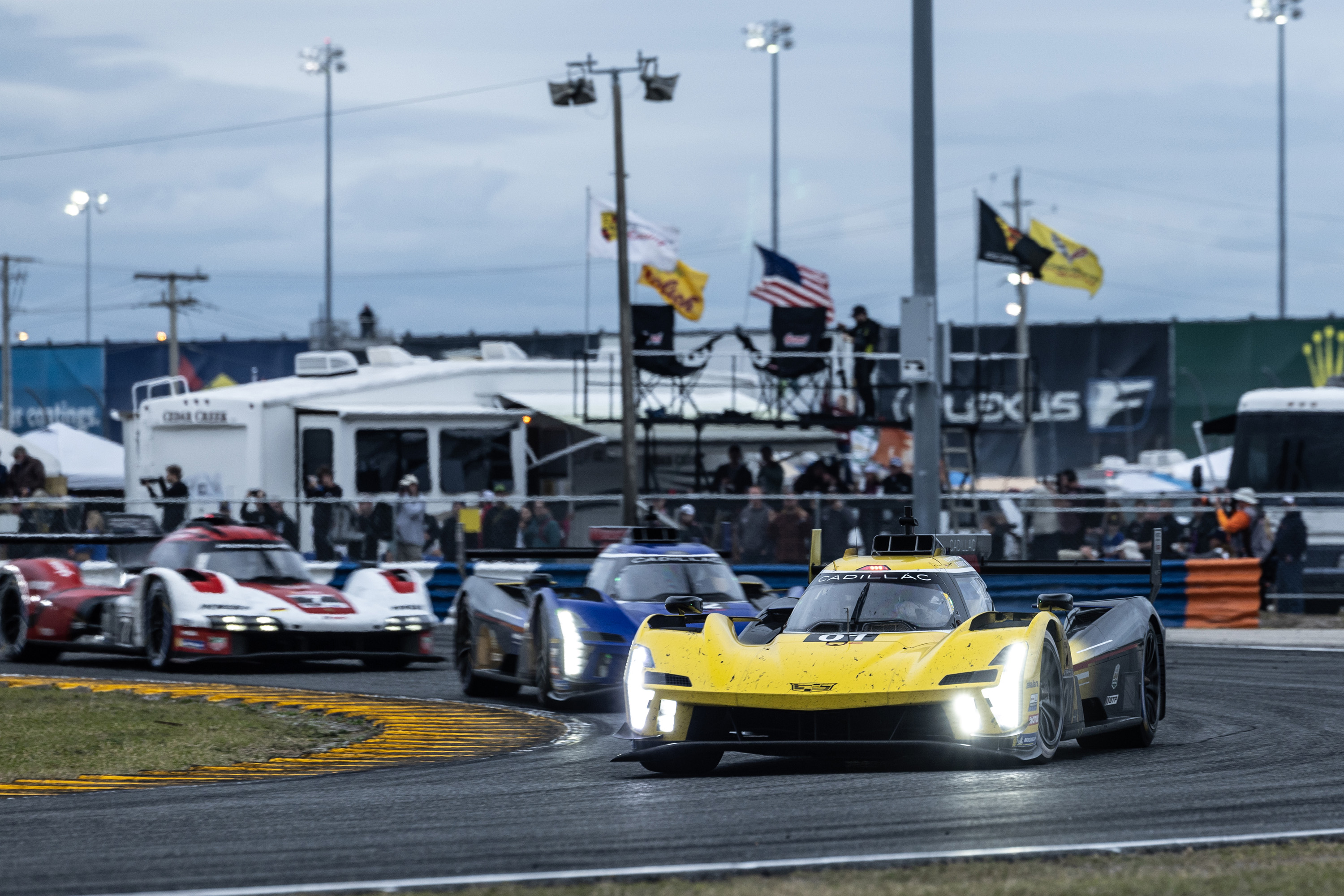 Car: Cadillac V-LMDh (built by Dallara)
Ruleset: LMDh
Teams: Ganassi (WEC and IMSA), Action Express (IMSA)
Programme: The General Motors luxury brand has certainly been in the motorsport news, but for now all that F1 chat has taken a back seat to more immediate competitive prospects – with not Andretti but a different giant of the US racing scene central to said prospects in Ganassi.
Cadillac's return to Le Mans after a two-decade absence is confirmed as a three-car affair. Even though it only has a single full-season WEC entry, Ganassi will add a second car (the IMSA entry) at La Sarthe, while IMSA stalwart Action Express will also take part.
Drivers: From an open-wheel perspective, four-time Champ Car champion Sebastien Bourdais and BMW's Formula E race winner Alexander Sims are perhaps the best-known figures in the full-season IMSA ranks, which for Daytona will be complemented by the likes of Ganassi IndyCar legend Scott Dixon and one-time F1 starter Jack Aitken – both of whom will also be competing at Le Mans.
Earl Bamber, the two-time Le Mans winner with Porsche, is probably the marquee name of the WEC line-up, which also includes ex-Red Bull and Williams F1 junior Alex Lynn.
---
2023 full-time line-ups
WEC #2 Ganassi – Earl Bamber, Richard Westbrook, Alex Lynn
IMSA #1 Ganassi – Sebastien Bourdais, Renger van der Zande
IMSA #31 Action Express/Whelen Engineering – Pipo Derani, Alexander Sims
---
Early results: The three Cadillacs rounded out the top five in the Daytona 24 Hours behind the two Acuras. In the Sebring Prologue test ahead of the WEC season, Cadillac in the hands of Bamber lapped closest to the pacesetting Toyota – two tenths off – although the race-pace gap is thought to be considerably larger.
BMW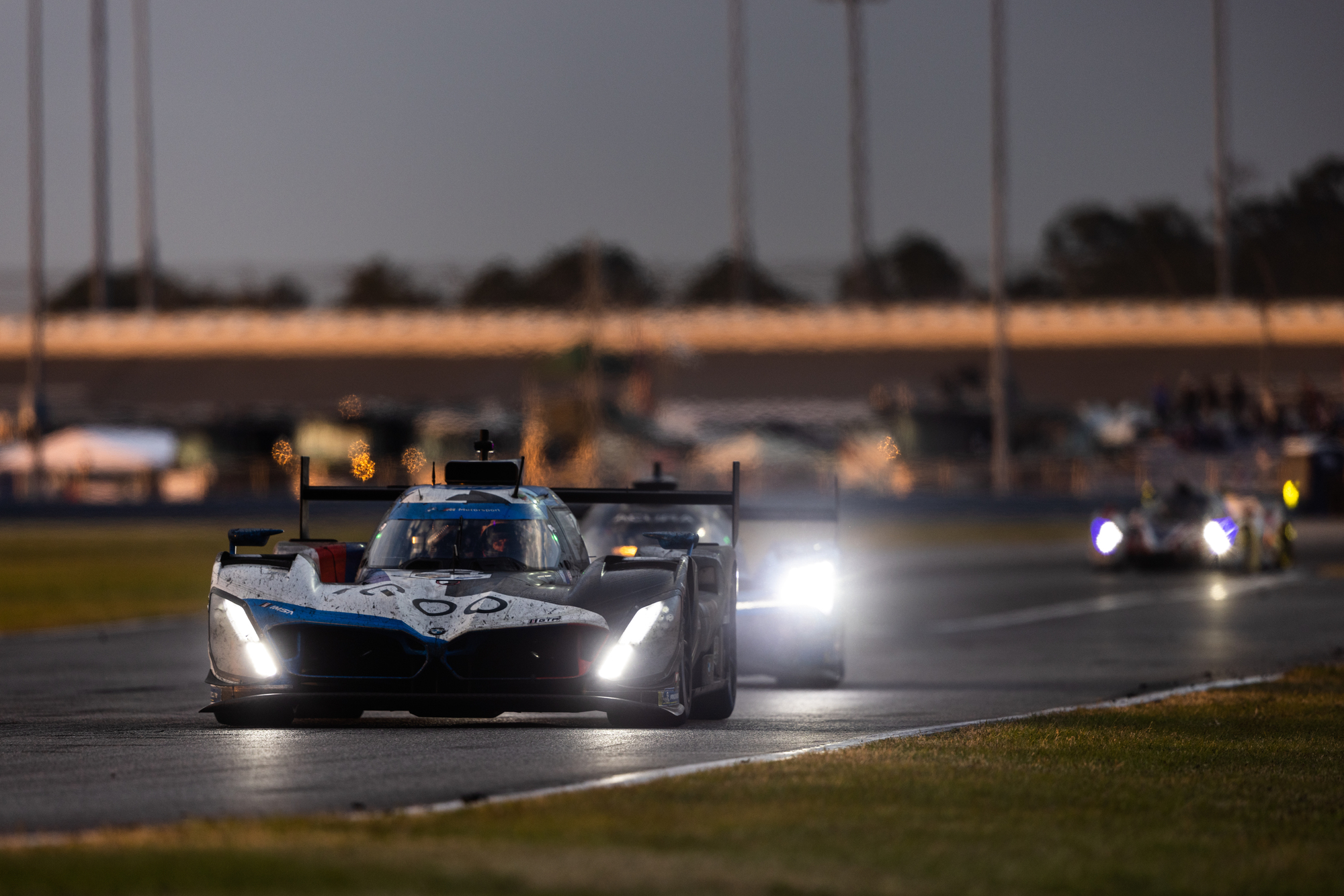 Car: BMW M Hybrid V8 (built by Dallara)
Ruleset: LMDh
Teams: Rahal Letterman Lanigan (IMSA), WRT (WEC in 2024)
Programme: The American market was the priority for BMW's new prototype challenger, so 2023 will be IMSA-flavoured, with a programme entrusted to the IndyCar-famous Rahal team that has been a very long-serving partner of BMW's on the American scene.
But a WEC foray, including a first primary-class go at Le Mans in over two decades, was eventually rubber-stamped for 2024, and will be overseen by Vincent Vosse's elite GT squad WRT.
WRT was, of course, pretty much synonymous with Audi, but switched to BMW's camp soon after Audi shut the doors on its own Hypercar programme that would've involved WRT.
Drivers: The full-season IMSA roster is all established BMW works drivers, with one of them being Aston Martin F1 simulator driver Nick Yelloly.
But BMW will also call upon its DTM champions Marco Wittmann and Sheldon van der Linde for the expanded line-ups in IMSA endurance races, and it seems logical that they would be central to the WEC programme.
Another endurance 'ringer', albeit one very much focused on open-wheel racing right now, is Colton Herta, who has established himself as something of a BMW IMSA regular in addition to being a perennially F1-linked IndyCar star.
Also of note is that BMW now has an association with the Hypercar-interested Valentino Rossi, who continues to drive GTs for WRT – though he will probably need to make serious steps forward to be a genuine WEC consideration.
---
2023 full-time line-ups
IMSA #24 RLL – Philipp Eng, Augusto Farfus
IMSA #25 RLL – Nick Yelloly, Connor De Phillippi
---
Early results: The BMW was the slowest of the LMDh bunch in Daytona qualifying, and its lead car ultimately finished sixth in the race.
Head start
Toyota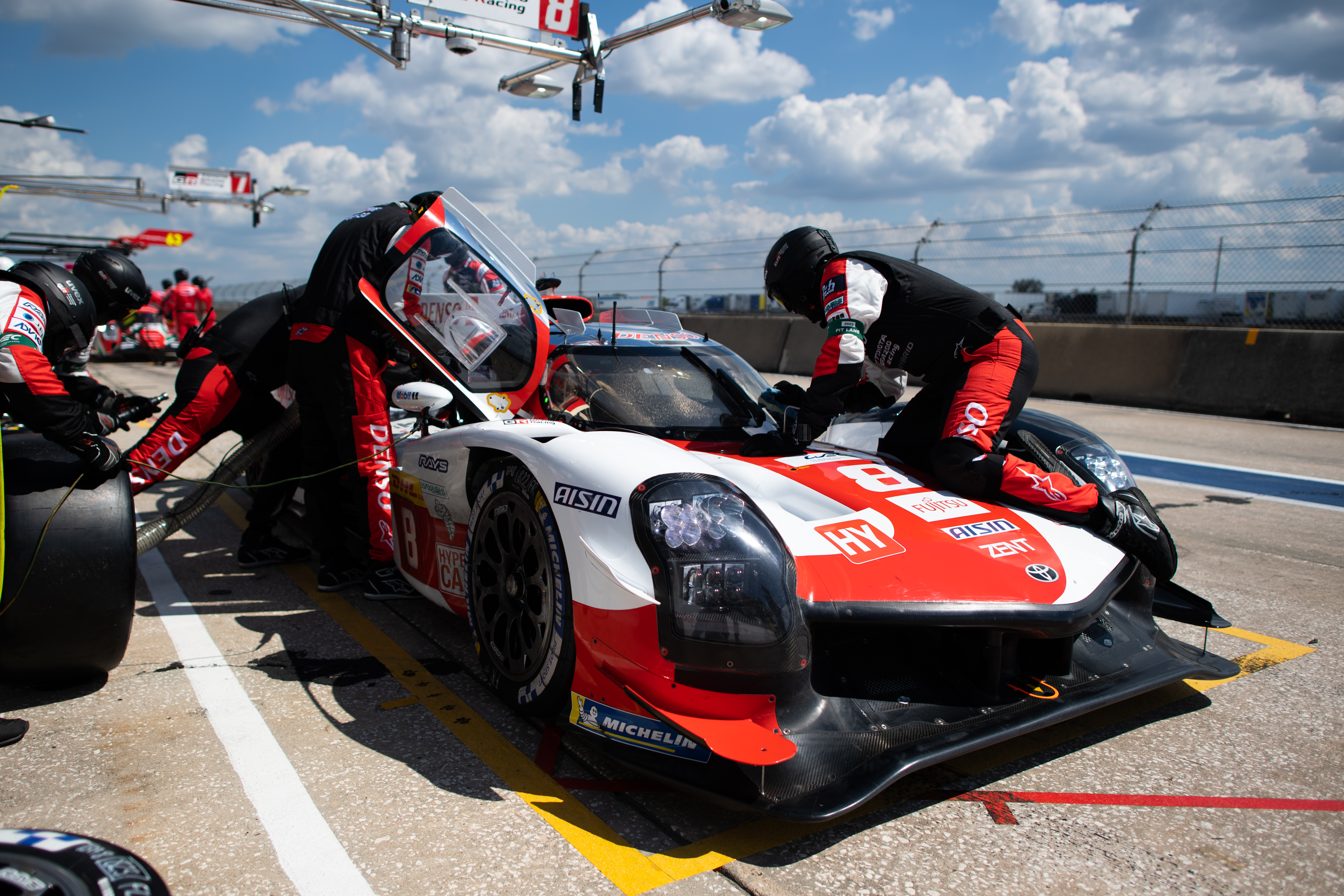 Car: Toyota GR010 Hybrid
Ruleset: Hypercar
Teams: Toyota Gazoo Racing (WEC)
Programme: Balance-of-performance'd against non-hybrid rivals, Toyota faced the strongest challenge of its four-year stretch of being WEC's sole holdover from the LMP1 'golden era' in 2022 – but ultimately got the title over the line.
It goes into WEC 2023 with an unchanged line-up and a Hypercar that was rolled out as early as late 2020 and has spent two years drowning in silverware (though it did change wheel sizes ahead of 2022).
Drivers: Toyota's six WEC drivers include ex-F1 names Hartley, Kamui Kobayashi and Sebastien Buemi. Kobayashi has already served a full season as the team manager, too, while Hartley comes off a year in which he was regarded as probably the quickest Toyota driver – having taken pole at Le Mans by four tenths.
The roster did very nearly change – Jose Maria Lopez looked to be facing the axe in favour of Nyck de Vries, but was spared as De Vries found himself on the 2023 F1 grid instead.
---
2023 full-time line-ups
WEC #7 Toyota Gazoo – Kamui Kobayashi, Jose Maria Lopez, Mike Conway
WEC #8 Toyota Gazoo – Sebastien Buemi, Brendon Hartley, Ryo Hirakawa
---
With balance of performance continuing to be a factor, the Toyotas are saddled with the biggest minimum weight at Sebring.
Despite this, four of the six Toyota drivers set laptimes during the WEC Prologue test that were good enough for top spot – Lopez leading the way. Of the other two, they were only outpaced by Bamber's Cadillac.
Peugeot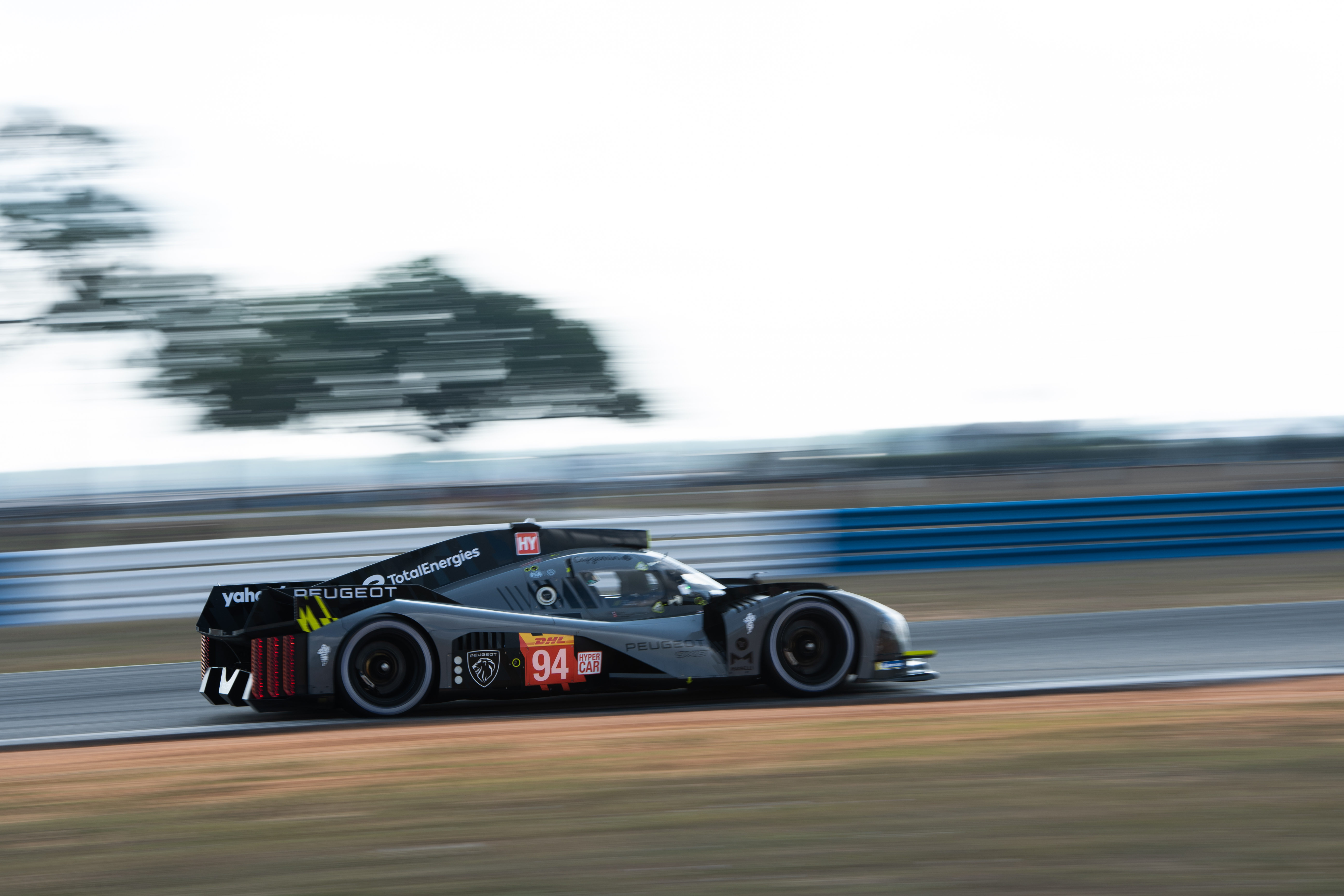 Car: Peugeot 9X8
Ruleset: Hypercar
Teams: Peugeot Sport (WEC)
Programme: Debuting in the second half of the 2022 WEC season, the striking, rear wing-less 9X8 looked fairly competitive from the word go, and particularly in the season finale in Bahrain, but was simply unreliable and never got onto the podium in its three attempts.
The coming year will include the 9X8's first crack at Le Mans, and it ran a successful 24-hour test this winter in preparation.
Drivers: Kevin Magnussen was supposed to be one of the six drivers chasing Le Mans glory with Peugeot, but was released in order for him to replace Nikita Mazepin at Haas.
The F1 pedigree in the roster is thus contained to Paul di Resta and Jean-Eric Vergne, while Magnussen's long-term replacement is two-time DTM runner-up Nico Mueller. Stoffel Vandoorne has been added as reserve driver.
---
2023 full-time line-ups
WEC #93 Peugeot – Mikkel Jensen, Jean-Eric Vergne, Paul di Resta
WEC #94 Peugeot – Loic Duval, Nico Mueller, Gustavo Menezes
---
The private testing mileage did not come across in the collective Sebring test, the best of the Peugeots over a second off the pace, while there was also a crash with an LMP2 car for Vergne.
Glickenhaus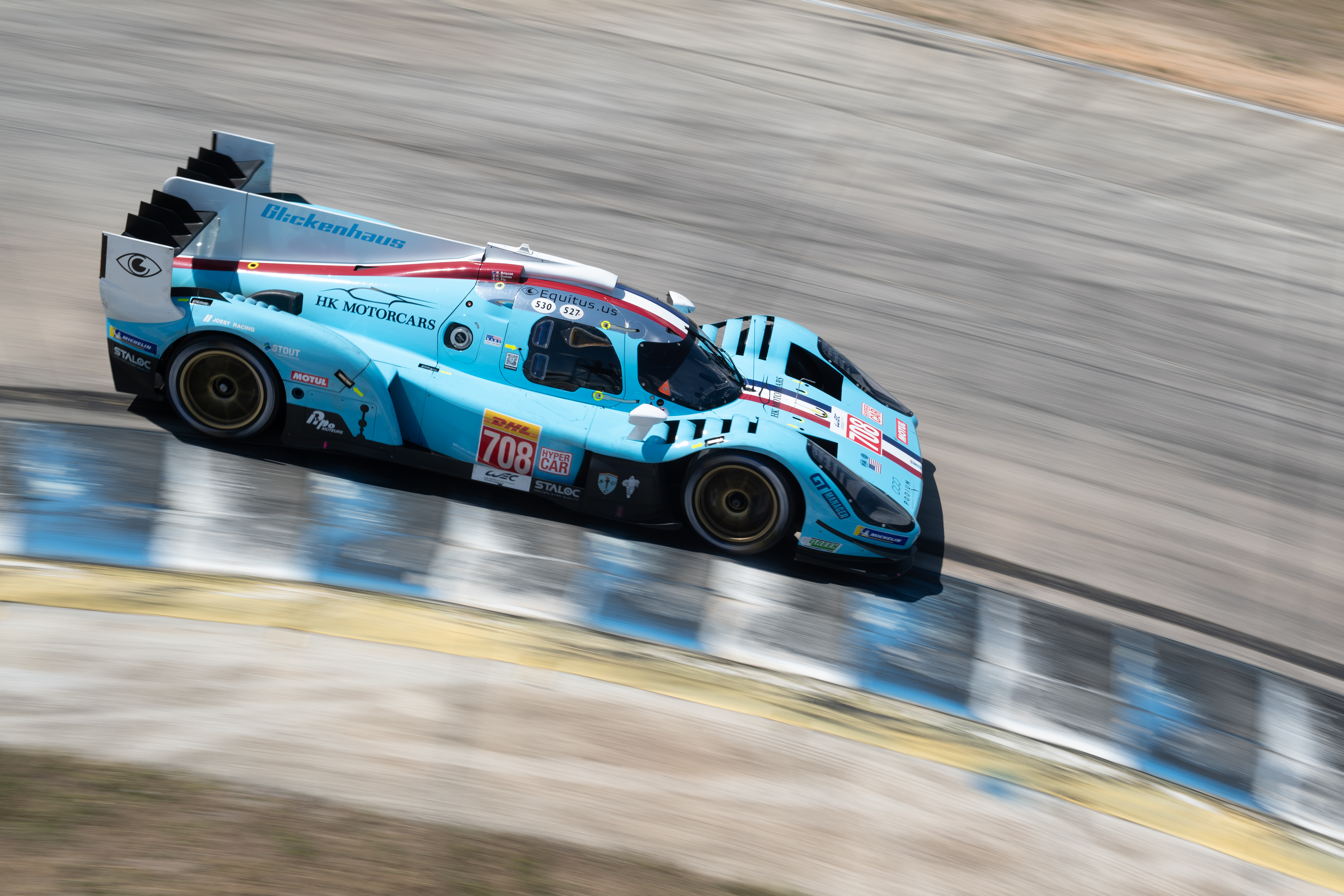 Car: Glickenhaus SCG 007 LMH
Ruleset: Hypercar (non-hybrid)
Teams: Glickenhaus Racing (WEC)
Programme: The racing-oriented automaker has scored two WEC poles with its non-hybrid Pipo-engined Hypercar, and was a genuine victory threat at Monza in 2022 in addition to bagging a Le Mans podium.
But it also missed a bunch of flyaway races, so wasn't a shoo-in to make the WEC entry list for this year – though ultimately it has been included, with a second car allowed in for Le Mans.
At the same time, owner Jim Glickenhaus was left absolutely enraged by an IMSA entry he'd felt had been promised ultimately not being granted.
Drivers: Romain Dumas, the 45-year-old author of one of those two poles and a Le Mans winner with both Audi and Porsche, will drive Glickenhaus' sole full-season entry with Olivier Pla – who took its other WEC pole – and ex-IndyCar racer Ryan Briscoe.
---
2023 full-time line-ups
WEC #708 Glickenhaus – Romain Dumas, Olivier Pla, Ryan Briscoe
---
The pace of the SCG 007 LMH was surprisingly muted in the Sebring test, where it also had Mercedes' DTM 2021 champion Maximilian Goetz in attendance. Goetz might race the second Glickenhaus car at Le Mans alongside the already-confirmed Franck Mailleux.
Gearing up for debut
Ferrari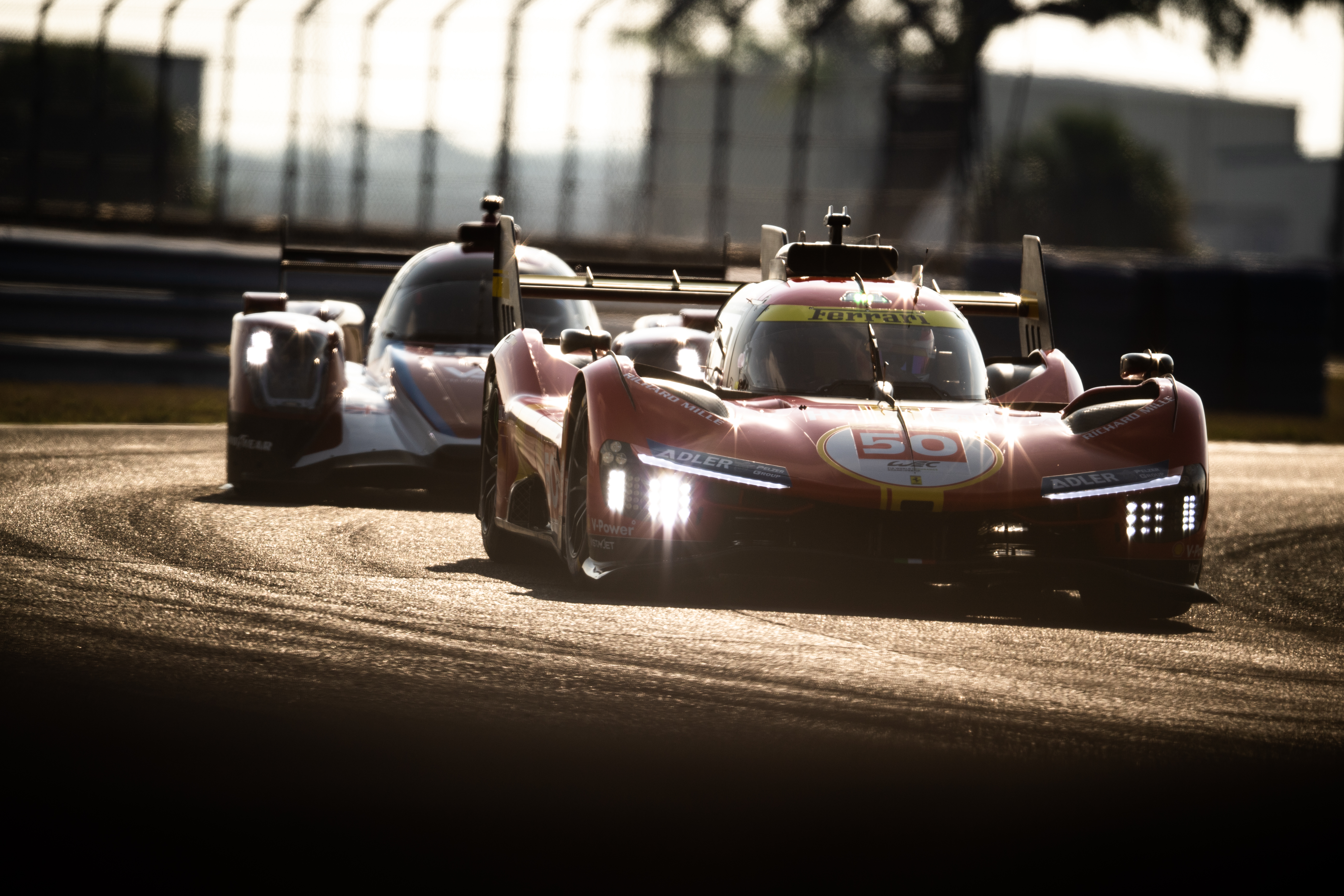 Car: Ferrari 499P
Ruleset: Hypercar
Teams: AF Corse (WEC)
Programme: Ferrari hasn't won Le Mans overall since 1965 – and hasn't really tried to in the last half-century – so its return to top-level sportscar racing in pursuit of a 10th Le Mans win is a pretty big deal.
The undeniably handsome 499P will be represented by two entries in the WEC, its competitive debut coming this weekend.
Drivers: Ferrari's best Italian prospect in years, Antonio Giovinazzi will go into the WEC season hoping to wash away the sour taste of his questionable Formula E foray.
He's the one with the most 'crossover appeal' but, in terms of endurance racing pedigree, Alessandro Pier Guidi is the man, having established himself as the GT benchmark in recent years.
---
2023 full-time line-ups
WEC #50 AF Corse – Antonio Fuoco, Nicklas Nielsen, Miguel Molina
WEC #51 AF Corse – Alessandro Pier Guidi, James Calado, Antonio Giovinazzi
---
Ferrari had a credible showing in the Sebring test, a second off in the hands of Nicklas Nielsen, but one of the 499Ps did have to end the test early due to a James Calado crash.
Vanwall/ByKolles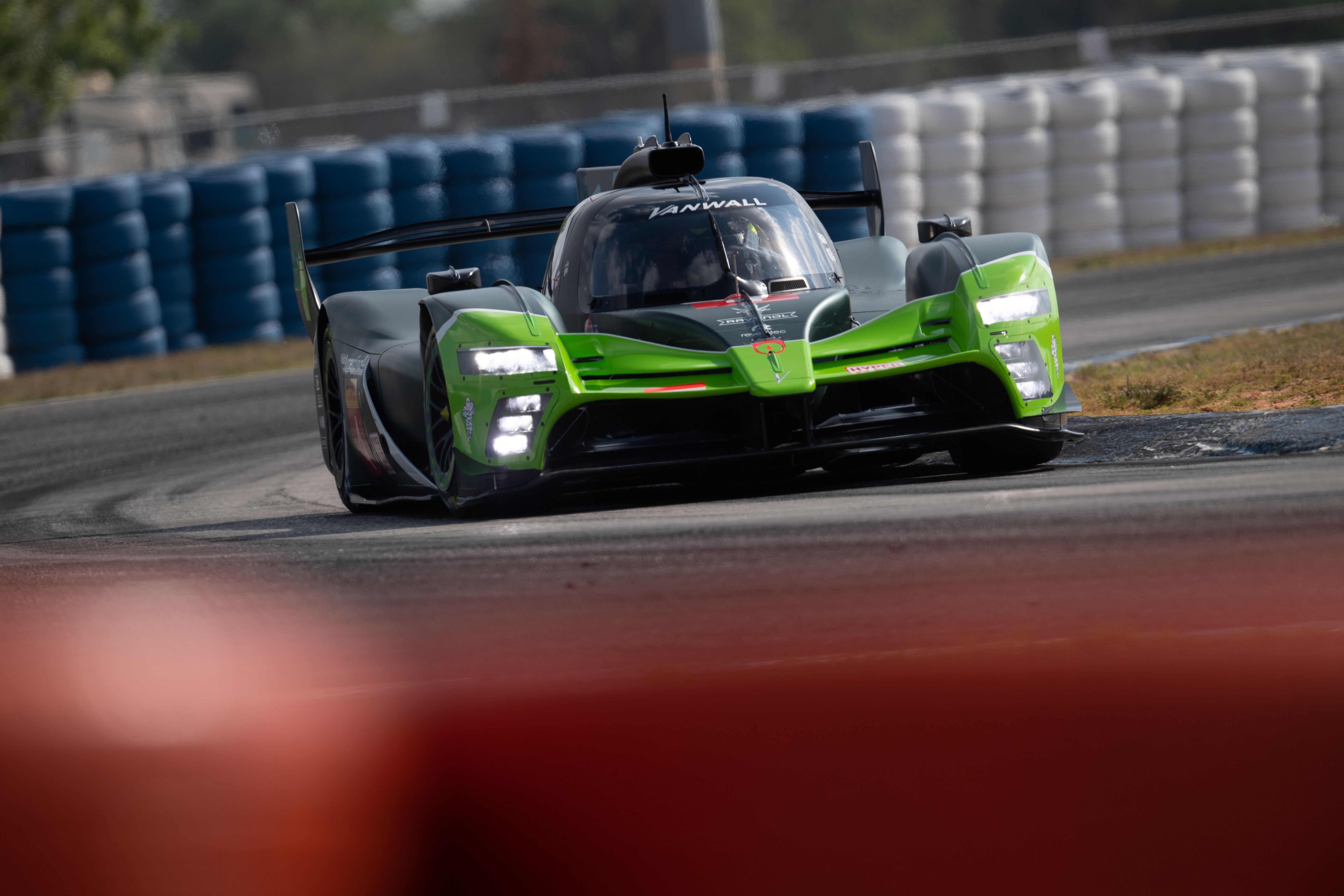 Car: Vanwall Vandervell 680
Ruleset: Hypercar (non-hybrid)
Teams: Floyd Vanwall Racing Team (WEC)
Programme: Former F1 team boss Colin Kolles' endurance racing outfit was an independent top-class regular (and Le Mans 24 Hours DNF expert) for much of the LMP1 era.
It now uses the Vanwall name, of the team that won the 1958 F1 constructors' championship, and has secured a place on the WEC entry list – something it had failed to do the year before – with the Gibson-engined Vandervell 680, named after Vanwall's original founder Tony Vandervell.
Drivers: Jacques Villeneuve is the obvious big draw here. And, in addition to his most obvious accolades – F1 champion, CART champion, Indy 500 winner – Villeneuve did finish a same-lap second as part of a works Peugeot crew at Le Mans 15 years ago, though the 51-year-old's racing career has been spectacularly nomadic since.
His team-mates are Formula V8 3.5 champion and GP2 race winner Tom Dillmann and touring car standout Esteban Guerrieri.
---
2023 full-time line-ups
WEC #4 Vanwall – Tom Dillmann, Esteban Guerrieri, Jacques Villeneuve
---
The 608 was quicker than the Glickenhaus in the Sebring test, Dillmann lapping 1.830s off overall pace, but Villeneuve's sub-LMP2 best laptime is an eyebrow-raiser.
Coming soon (but a bit later)
Alpine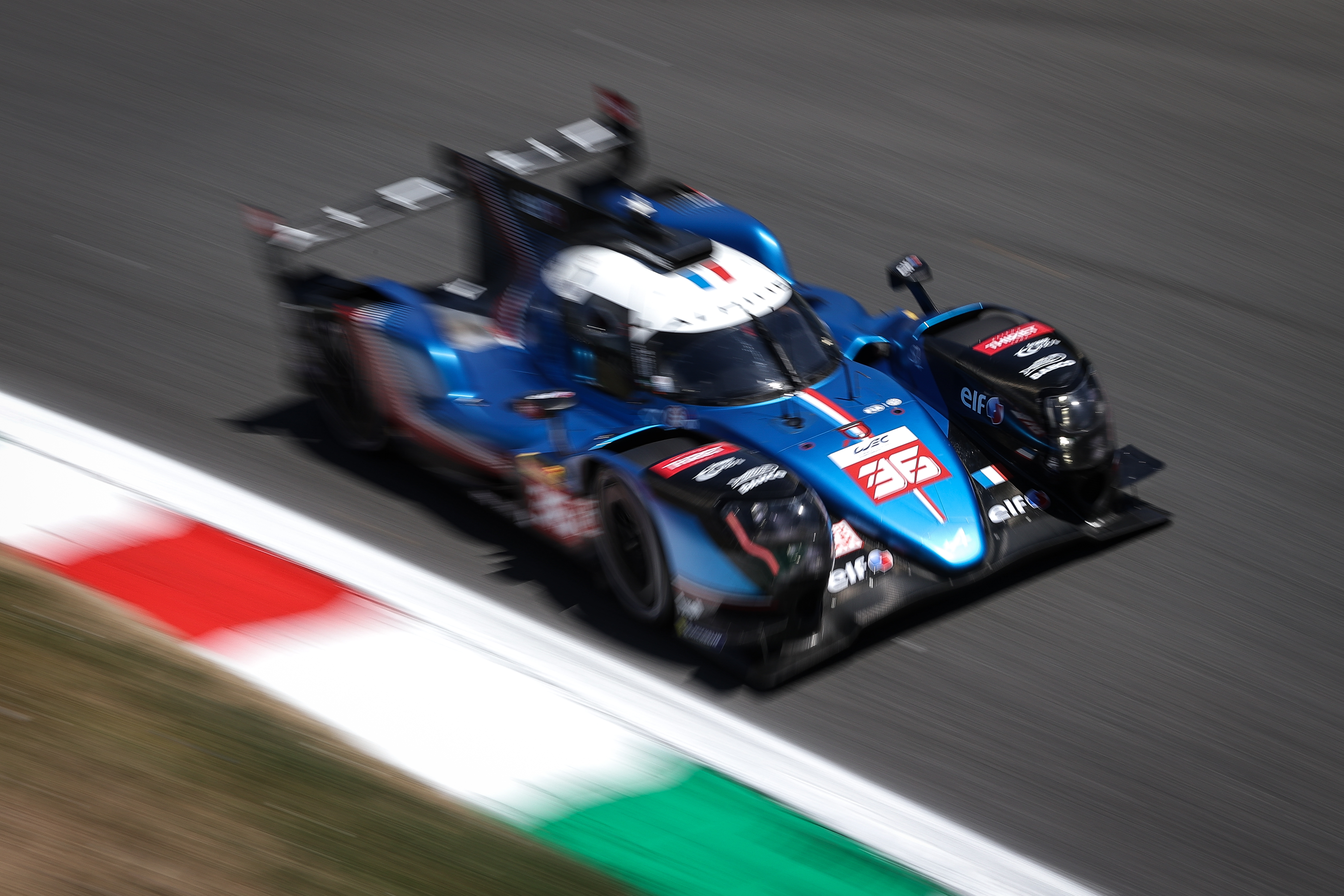 Car: TBA (built by ORECA)
Ruleset: LMDh
Teams: Signatech (WEC)
Programme: Alpine was already a genuine title contender in the WEC last year but that was with the 'grandfathered-in' ORECA-built LMP1 (pictured above) that previously existed as the Rebellion R13.
The French marque – under Renault's umbrella for half a century and now the face of its F1 programme – will step back to LMP2 for the upcoming WEC season while its LMDh, for which the engine configuration is still not entirely clear, is being prepared.
Long-time partner Signatech, previously known as top-tier Formula 3 team Signature, is still running the project.
Drivers: No announcements have been made, but Andre Negrao has been driving various Alpines in the WEC for years now, and Mathieu Vaxiviere has seriously impressed as part of its initial LMP1-flavoured Hypercar efforts.
Both are included in its LMP2 line-up for the coming season.
Lamborghini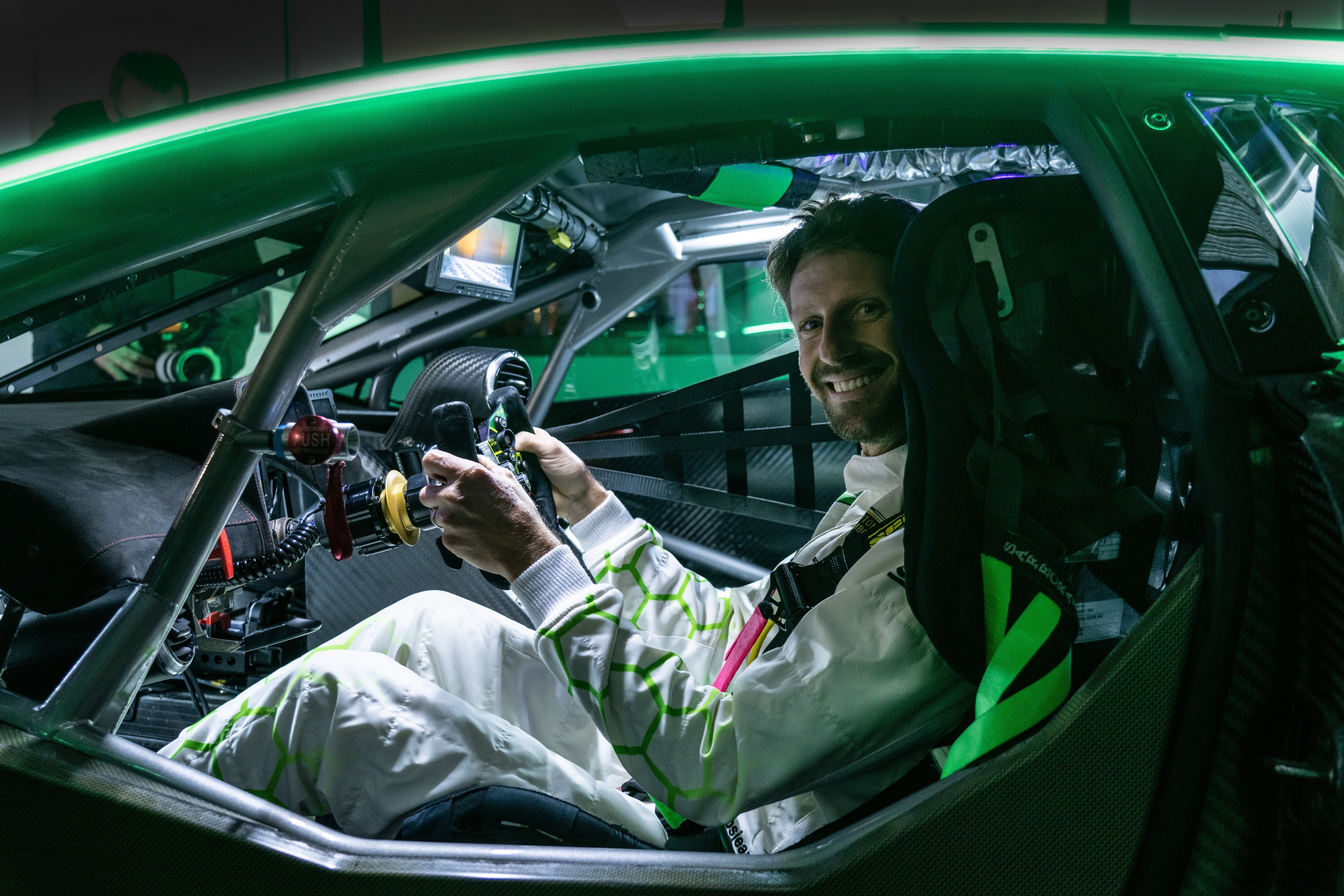 Car: TBA (built by Ligier)
Ruleset: LMDh
Teams: Iron Lynx (WEC and part-time IMSA in 2024)
Programme: Iron Lynx, now effectively the sister team of junior single-seater giant Prema, has pivoted from being a notable Ferrari GT customer to preparing to spearhead Lamborghini's nascent LMDh programme in its dual 2024 debut.
While the LMDh car is being developed, the team will be a Lamborghini-supported works GT outfit and contested the Daytona 24 Hours in that status.
Drivers: F1 and IndyCar podium finisher Romain Grosjean is the marquee name already attached to the project.
His confirmed team-mates are sometime Ferrari F1 junior Mirko Bortolotti and Andrea Caldarelli, who finished a close third behind Valtteri Bottas and Daniel Ricciardo in the 2008 two-litre Formula Renault Eurocup and is probably best known for his Super GT exploits and GT World Challenge titles.
The trio are all part of Iron Lynx's 2023 Daytona GT run (with new factory driver Jordan Pepper also in the line-up), qualifying sixth and finishing ninth among the GTDs.
Both Bortolotti and Caldarelli are part of Prema's LMP2 efforts this WEC season.
Isotta Fraschini?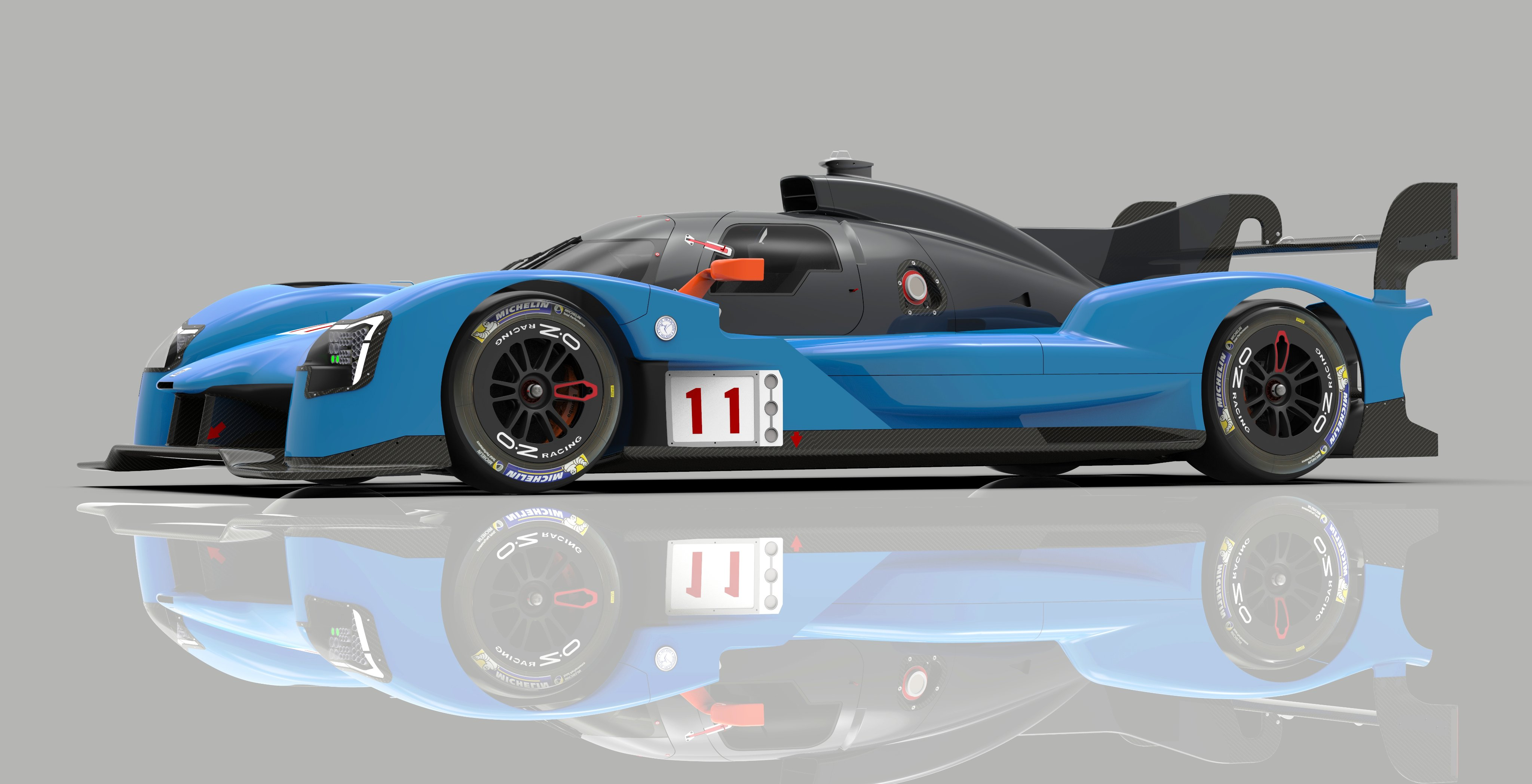 Car: Isotta Fraschini Tipo 6 LMH-C
Ruleset: Hypercar
Teams: Vector Sport (WEC, maybe)
Programme: Another revival of a past brand, which won the third-ever Targa Florio in 1908, is working on an actual hybrid car, built by Michelotto Engineering in Italy.
The WEC did not grant it a full-season entry for 2023, which left partner team Vector Sport – also involved in LMP2 – "a little disappointed".
"But we now have much more time to enter into a full test and development programme," said Vector boss Gary Holland. "We will be aiming to enter the car on a race-by-race basis later in the season, if accepted by the FIA and WEC."
---
The legend of sportscar racing's last era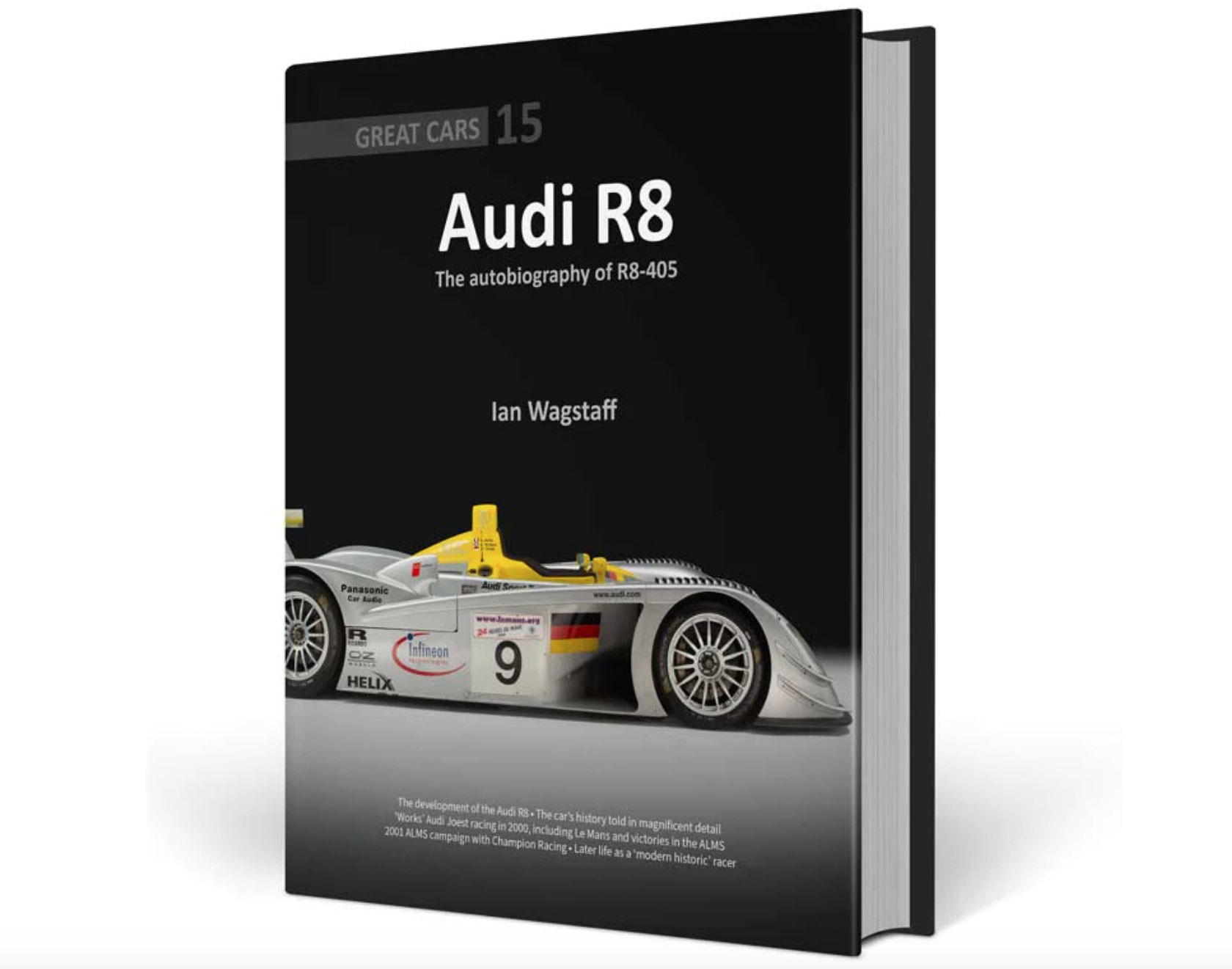 Among the Hypercars and LMDh cars racing at Sebring, at least one will surely go on to attain legendary status.
But it will have to go some to rival the achievements of the Audi R8, the latest addition to Porter Press's Great Cars collection.
As you would expect, the book is a thorough account of how the project came into existence, its development and success and the profiles of the drivers who took it to glory.
Some superb studio photography that gets under the bodywork of Audi's masterpiece and Ian Wagstaff's accessible prose makes this ideal for fans of the car in period or those just getting into endurance racing who want to know more about the great cars of the past.
Audi R8: The autobiography of R8-405
£69 porterpress.co.uk