Should MotoGP have given its new sprint format a few trial races, like Formula 1 did, instead of introducing it as the one and only weekend format for 2023?
Yamaha managing director Lin Jarvis believes that would have been the better course of action, admitting he is "not 100% convinced".
MotoGP's introduction of Saturday sprint races came as a surprise announcement at the Austrian Grand Prix in August, with many in the paddock, including the riders, caught unawares.
Public reactions among riders and especially teams have been primarily positive – although then-defending champion Fabio Quartararo felt the format tweak was "stupid".
And while Quartararo's boss Jarvis was not anywhere near as firm, he acknowledged he wasn't on board with a full season of sprints being brought in right away when speaking to MotoGP.com during the post-season Valencia test.
"I thought I got away with that, ah, 'He didn't touch on the sprint race, so I don't need to say it'," said Jarvis, referencing the fact interviewer Simon Crafar was wrapping up the chat before pausing and deciding to ask about the new format.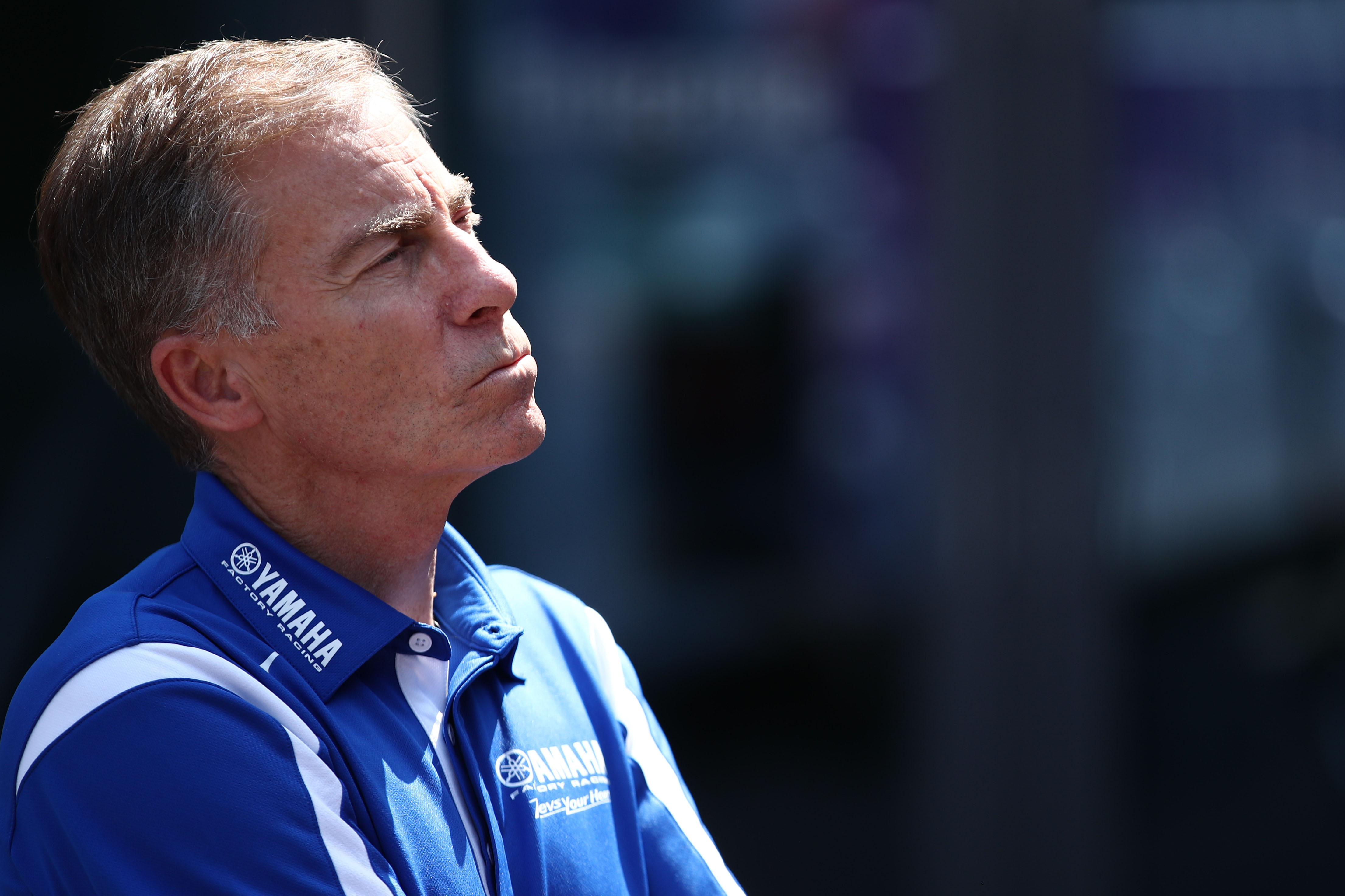 "[I have] mixed feelings. I think the idea of the sprint race is basically to provide more content, more entertainment, more things for the fans to follow, in particular the ones that come to the racetrack. I think it will achieve that objective. On the one side it will be a part of a better experience for those people that are here.
"For us as teams, it's significant extra work, extra risk, a new dimension. I'm not sure that it's right that we entered into a full season."
Jarvis said he would've liked MotoGP to "try it out on an 'X' number of races, experience it, see whether it was actually delivering what we expected it to do".
That's in line with how F1 adopted the format, with sprint races running at three weekends in both 2021 and 2022. That will increase to six next season.
"Because we're suddenly going from 21 races to 42," he said. "Forty two races is a big load on the riders, and it's also a big load on the teams, and also potentially on the budget as well.
"Because although the mileage will be the same, you get more incidents and accidents during races than you do in qualification.
"We'll have to wait and see. I'm not personally 100% convinced, but let's see how it works out."
Ducati sporting director Paolo Ciabatti was also asked about the sprints at Valencia, and described them as "in general, a positive" while acknowledging they would be "disruptive".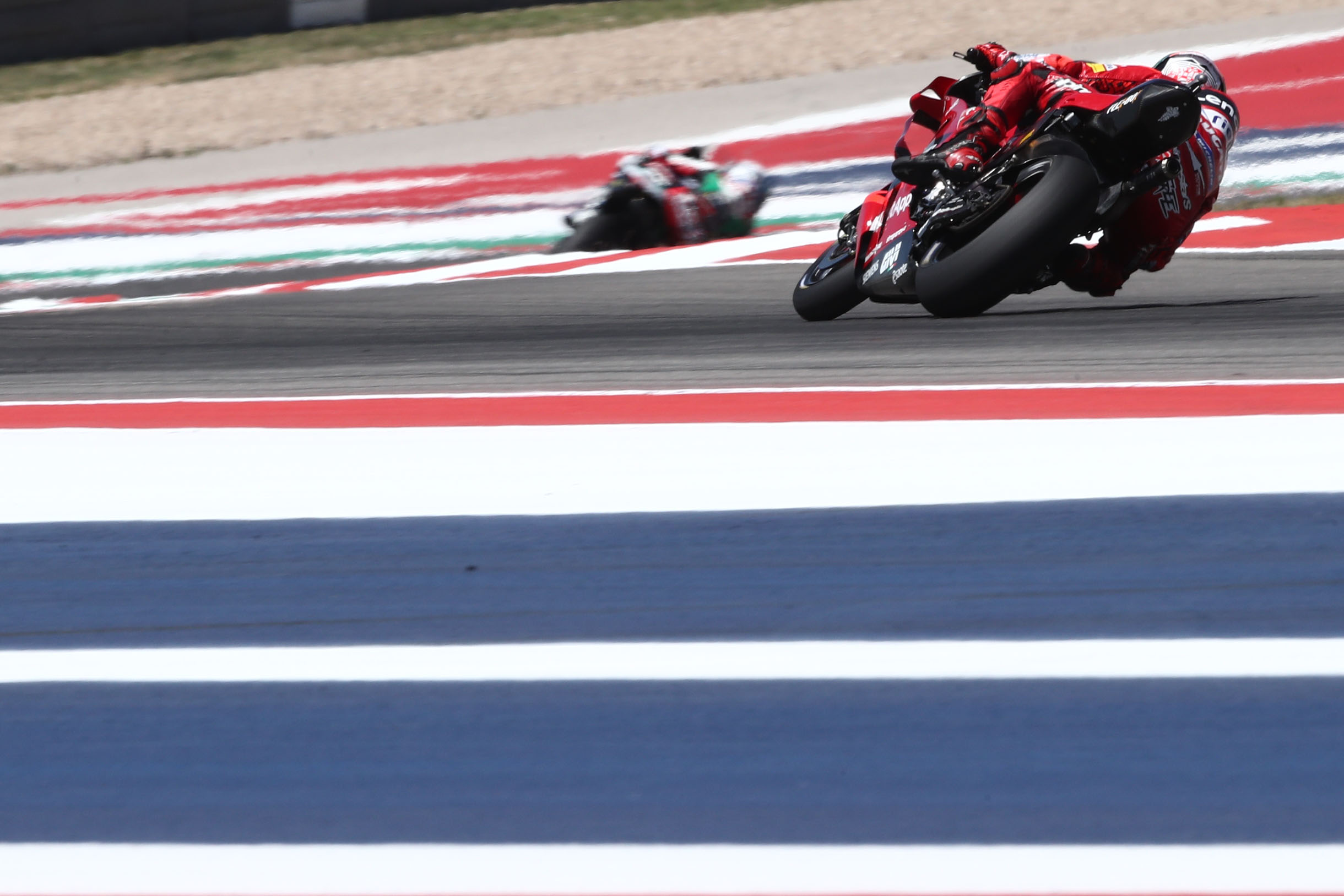 But he particularly accentuated the concern over how sprints will impact rider fitness – something that promoter Dorna's sporting chief Carlos Ezpeleta has vowed to gather feedback on and make changes as required.
"Some circuits, like I would say Austin, Mugello, are quite stressful for the rider," Ciabatti said. "Also depends on the weather conditions, whether it's super hot or not. So having a race half-distance on a Saturday and then a full distance on Sunday might be a challenge.
"I think too early to say. Obviously all riders now are young and athletes, they're very well-trained. But for sure we will see a little bit, maybe there will be some need to adjustments. I don't know.
"I think also Dorna and FIM are open to see how it goes and make small adjustments if needed."