"It was something that I wanted to continue, obviously it's been a dream I've been working for my whole life, so many sacrifices. Definitely going to miss being here.
"It's still strange. It didn't feel like my time was up yet. But I guess it is."
At 24, Remy Gardner would've been forgiven for publicly stressing at every available opportunity that his MotoGP career wasn't over. Though KTM elected not to take up his option for a second year in the premier class, Gardner bounced back by lining up a solid satellite Yamaha ride in World Superbikes. He's also a Moto2 champion and it is known he was not a consideration for at least one other MotoGP team – RNF boss Razlan Razali confirmed Gardner was on his team's shortlist, but ultimately only the third name behind its eventual line-up of Miguel Oliveira and Raul Fernandez.
But perhaps Gardner knows that recent MotoGP history isn't exactly littered with riders who drop off getting second chances. Or perhaps he's just been burned too much by KTM's decision to drop him when most though he was headed for a relative no-brainer of a renewal. In any case, for the second half of 2022, the Australian carried himself as someone desperate to be done with the experience and not too concerned about perceptions.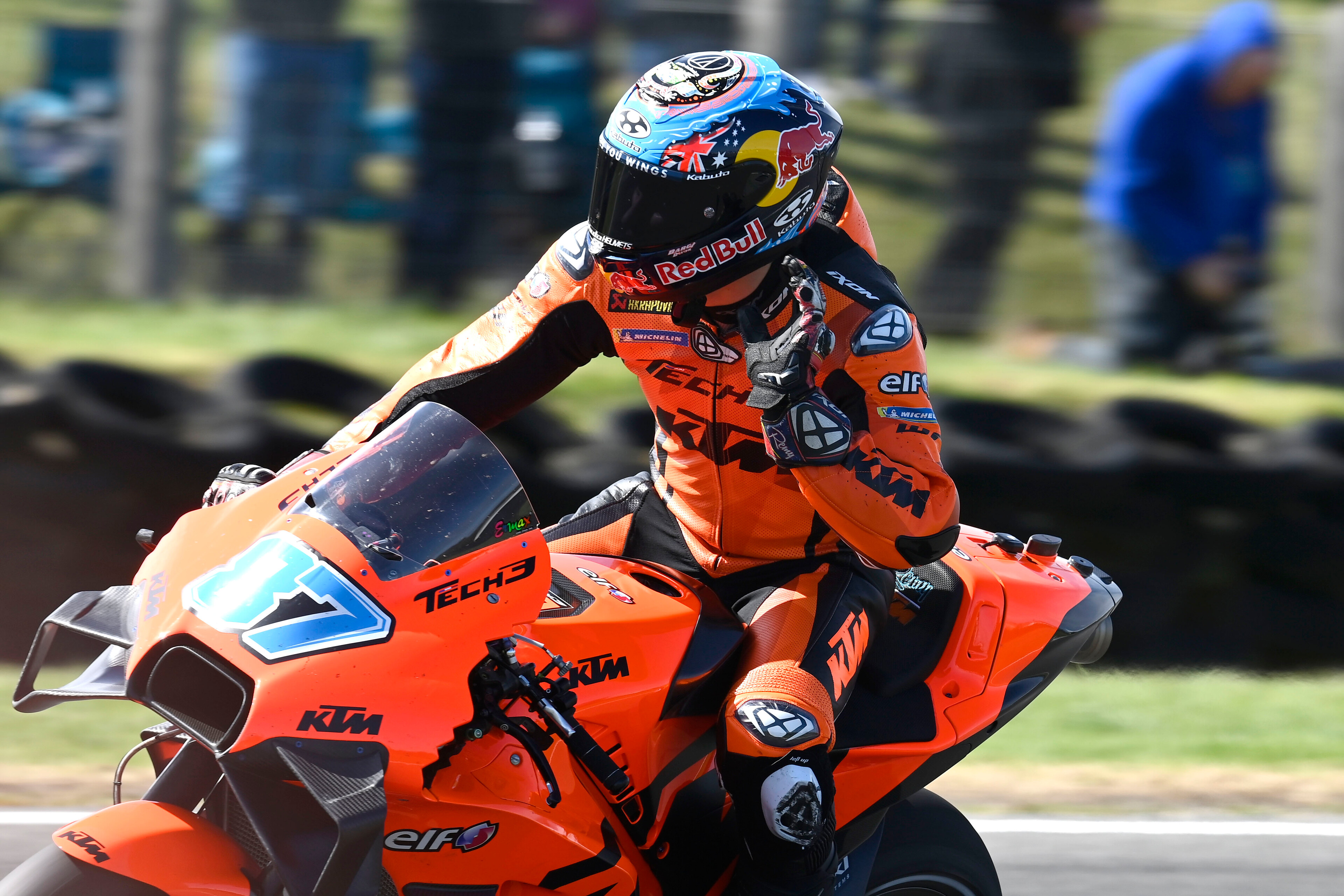 And while he definitely didn't rule out having a go in MotoGP in the future, he didn't sound like he would be prioritising it.
"I don't know if there's going to be an opportunity to come back, obviously," was his view in September. "I don't feel like I was kind of ready to go yet. I think I could've still done something quite positive here. But I'm not sure.
"Honestly, I couldn't tell you that answer right now. Maybe I'll just like it so much in Superbikes, I won't even want to come back. I don't know.
"There is a part of me that wants to come back and kind of prove everybody wrong, especially you-know-who. But… don't know. Can't tell you right now.
"The package we'll have next year may not be too bad. Will be interesting. Hopefully we can be up there fighting for podiums. Which is ultimately what I want. I don't want to be last anymore."
Gardner claimed that KTM cited unprofessional conduct in cutting him loose. It was surprising at the time yet ultimately became something of a self-fulfilling prophecy as he sounded jaded and snarky about his situation.
It's no secret that Gardner's start to the season hadn't been an easy one, thanks to multiple factors: chief among them were the broken wrist he picked up while training before the season started, and the state of KTM's current RC16 machine, a bike that shone in the hands of no one but factory rider Brad Binder (and Miguel Oliveira in the wet).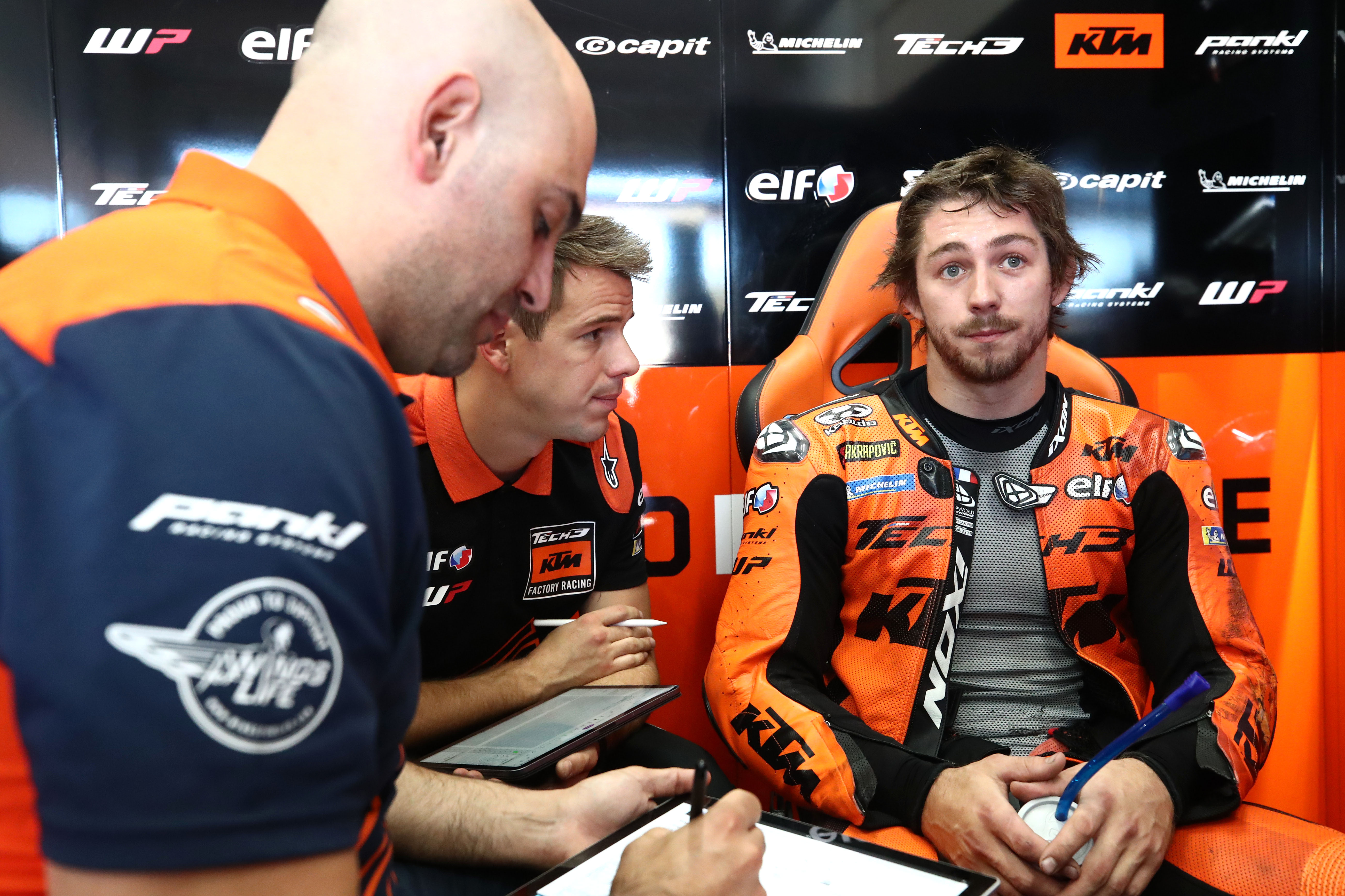 When landing hard from a jump during motocross training in the off-season, he did enough damage to his hand in the process that it significantly waylaid his start to the year – and in turn perhaps opened the door to some of the initial comments that KTM boss Stefan Pierer perceived as unprofessional.
Straight-talking, like most Australian racers over the years (a lesson KTM will learn in 2023 with the hiring of Jack Miller), Gardner wasn't shy in admitting multiple times that his back was up against the wall as he rushed to get fully fit and to be competitive on the bike.
That was perhaps best demonstrated at the French Grand Prix in May, when crash after crash had left fresh injuries piled on top of existing problems.
"If a f***ing tornado wants to rip up the track and we can go home early, that'd be good as well," he admitted after qualifying at Le Mans.
The following day, he said: "I'm in the f***ing wars at the moment. I'm just not enjoying life. Every week is a new injury at the moment. Just sick of it honestly, just want to go home."
However, while Gardner was up front about his injuries – and his motivations – at that point, he didn't do much in the way of bashing his employer. He was occasionally open about his belief that upgrades were much-needed – but it's something that his fellow KTM riders wouldn't have disagreed with, even if their words were never quite as blunt as Gardner's.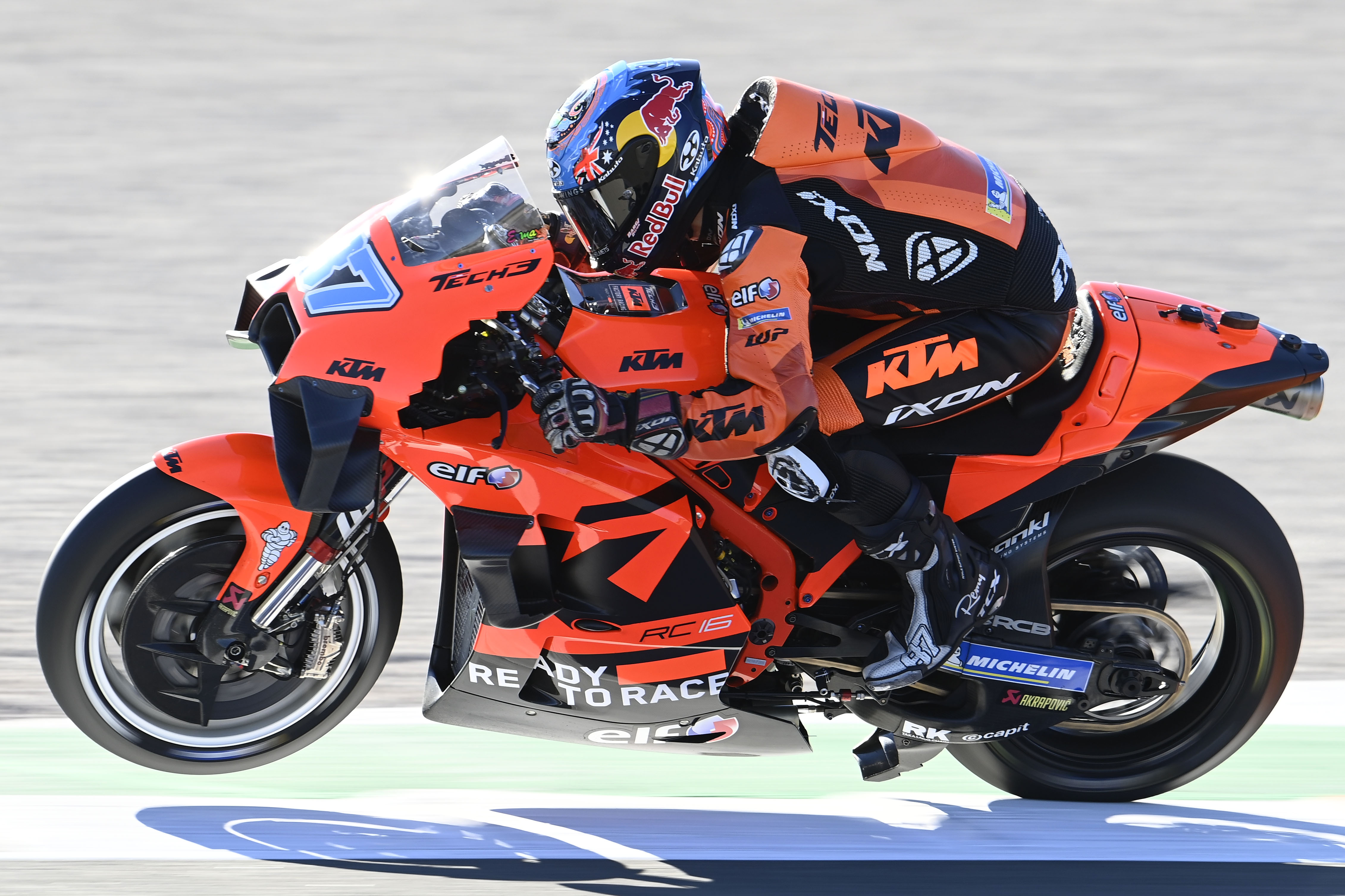 But once it became clear to Gardner that he wouldn't be with the Tech3 team anymore in 2023 – though KTM, which had publicly gone in at Gardner's manager Paco Sanchez, insists Gardner should have known it was over earlier than it did – it opened the floodgates in terms of Gardner's rhetoric.
Alluding to KTM having "done it again" in the way they handled his situation and claiming it "broke his heart", he said: "I just feel a little bit deceived by the world of motorcycles at the moment."
That pointed dejection, with the requisite ups and downs, seemed to carry through much of the rest of the season.
"I haven't seen it, but I wish you guys the best of luck," he said sardonically to media members when the record-length, sprint race-imbued 2023 MotoGP calendar was announced. "I don't care, to be honest – it's not my thing anymore.
"I won't be coming to see you, sorry. Come find me!"
As for the KTM specifically, he said the RC16 "felt like a scooter" on acceleration compared to the Ducatis, repeatedly referred to the bike as "that thing" and said after the final Saturday of the season that qualifying on it felt like "going out there to just, like, kill yourself, to be honest – so it's nice to not have to do that again".
He also grew increasingly vocal about the perceived differences – notable both visually and particularly in the speed traps – between the factory machines and satellite team Tech3.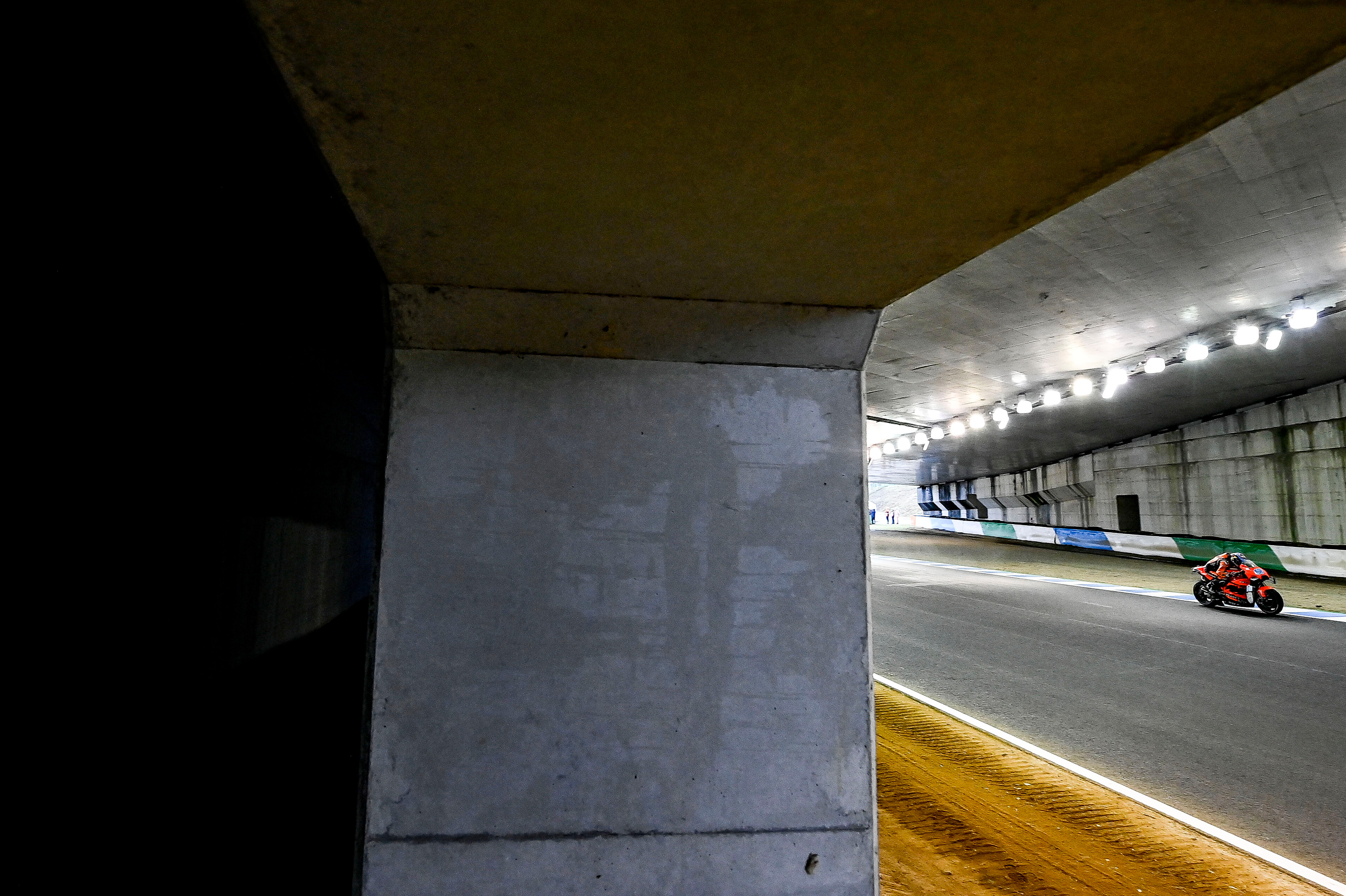 "It was not a good day of racing," he said after finishing 23rd at the Japanese Grand Prix in September. "The bike had no pace, no traction, no speed, no braking ability, the front tyre is too hot…I did what I could. They [KTM] tell us we have the same stuff but I have some problems believing that…I mean, we can't be that bad compared to the other riders. I don't know."
"The exit of my corners is actually really good," he elaborated in Thailand. "I can pick up [the bike] real fast, I get the power down real fast. Usually the first, let's say, nearly 100 metres, is quite good, better than the factory guys usually – but as soon as it kind of starts to wheelie and then the front drops back down, you can always see the factory guys just do that [go faster] on the data. Every single track, it just goes, phwoar, like that. But the actual exit is better most times. Unfortunately something happens at that point that doesn't favour us."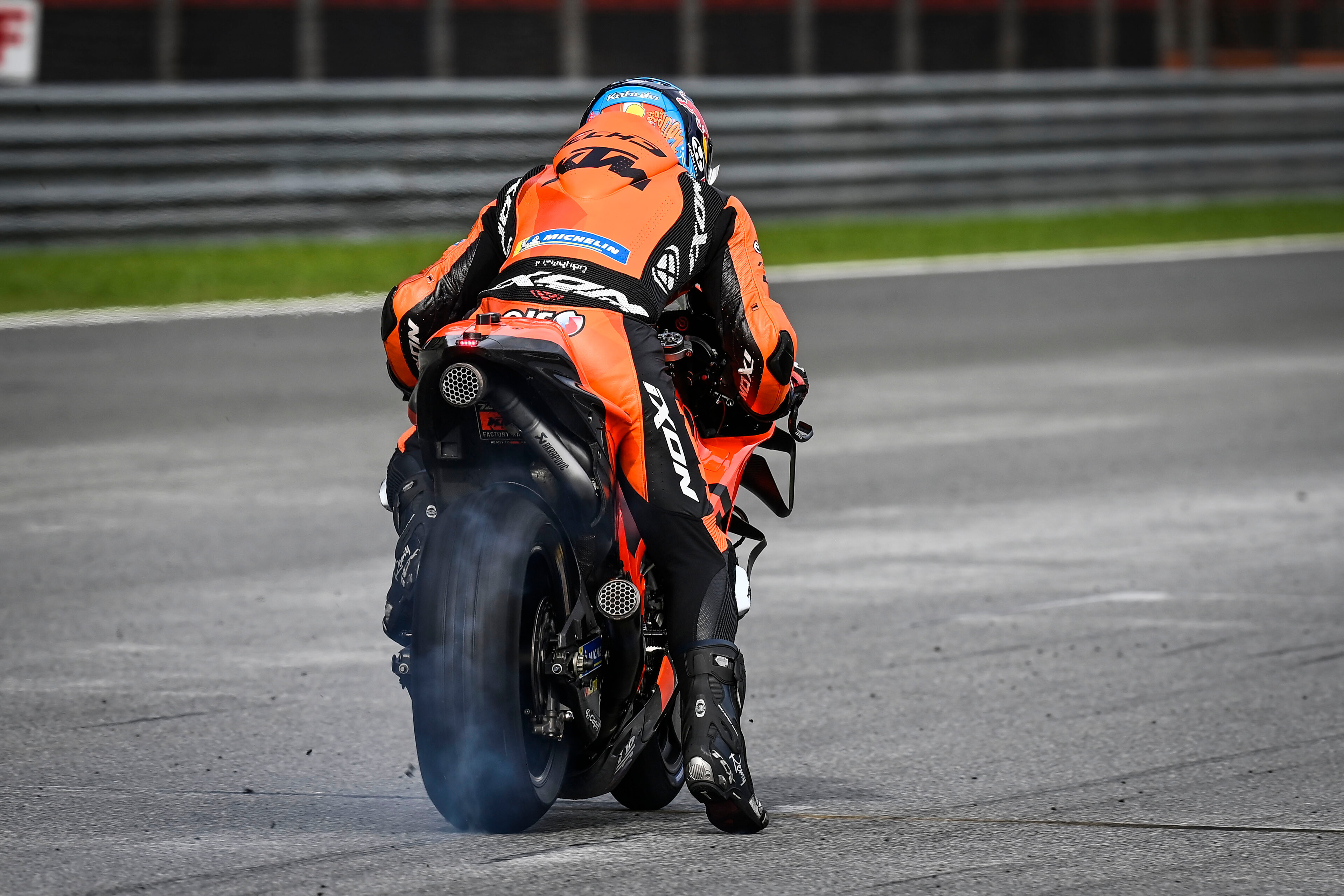 Getting back to MotoGP after a spell away is not easy at all, and it's the kind of thing that may come down to the marginal factors. It's hard to make a cast-iron case on results alone – someone such as Sam Lowes, cast out by Aprilia in 2017, had as good as Moto2 season as you could reasonably ask for in 2020 and wasn't really in the conversation for a MotoGP comeback, and the only recent-ish example of a rookie who got cast aside and came back is Aleix Espargaro over a decade ago.
The way Gardner went about his KTM farewell certainly won't maximise his chances of endearing himself to the corporate overlords of other MotoGP factories. But maybe that's for the best anyway – maybe the in-the-moment release of frustration will have proven more valuable and rewarding than playing a long game that he doesn't seem to believe in anyway.