Could November have gone any better for Ducati? First Pecco Bagnaia picked up the 2022 MotoGP world championship and then, only a few days later, former MotoGP racer Alvaro Bautista made it a double with the World Superbikes crown as well.
But while much has been written about what Bagnaia's MotoGP success means for the state of the series, Bautista's victory is arguably much more revealing.
It's hard to argue that the Spaniard did anything less than utterly dominate the production bike series this year. Scoring podiums in 90% of the 36 races, winning 16 of them, his worst finish of the year was a fifth at Phillip Island to wrap up the title safely.
That has led to some calls for a revamp of the rulebook thanks to the strengths of his performances – but those aren't claims backed up by facts, given that what the series' results show isn't a Ducati domination but rather that three riders are head and shoulders above the rest of the pack there.
Because while Bautista's own record of podium finishes is impressive, it's almost matched by rivals Toprak Razgatlioglu and Jonathan Rea, with both finishing outside the top three only four times themselves. Beyond those three, in fact, there's been almost no one else even with a shout of a podium all season, such has been their lockout.
But, nonetheless, it's Bautista who trumped them both this time, reunited with the Ducati that he took to eleven race wins in a row to kick off his first World Superbike season back in 2019. He eventually fell aside that season thanks in part to a rev limit imposed upon his Ducati, but the 125 GP world champion nonetheless finished the season in second before a two-year fruitless Honda switch that preceded a return to Ducati in 2022.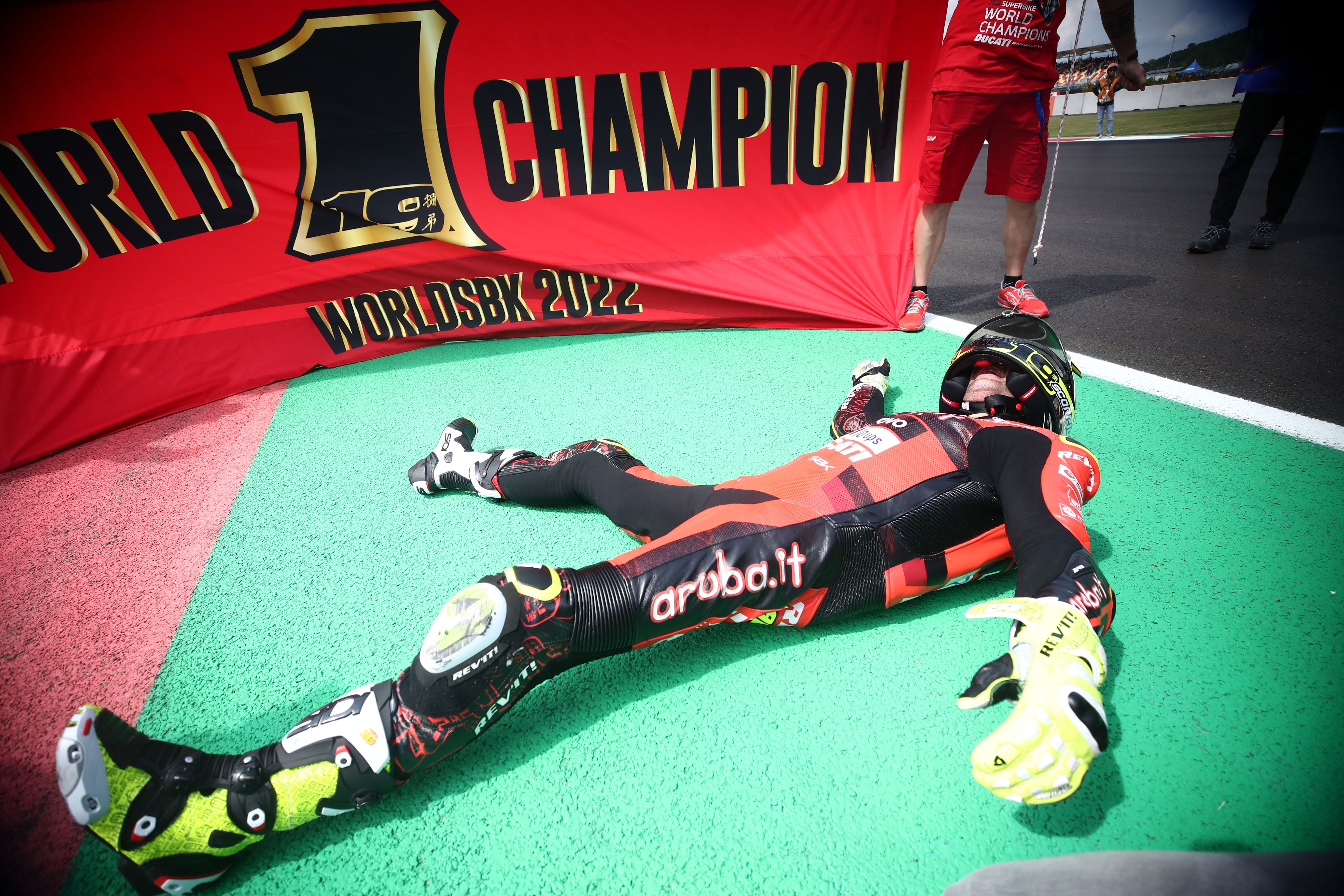 Coming back to a package that was well-developed in the interim, Bautista this season enjoyed less domination than in the early part of his rookie year – but it's also evidence of just how good the combination of Bautista and factory Ducati Panigale effort is, too.
The latest in a succession of ex-MotoGP riders to head to World Superbikes and be instantly successful, Bautista joins names such as Max Biaggi, Sylvain Guintoli and Carlos Checa to have won the title – which arguably demonstrates both the difference in talent levels between MotoGP and WSBK and how much Razgatlioglu, in particular, deserves a chance to move to prototype machinery in the future.
The only rider to come close to the dominant trio at the front this year has been Bautista's team-mate Michael Ruben Rinaldi – but such is the gap at the front of the field, he scored just under half the number of points of Bautista and ended the season fourth, more than 150 points behind Jonathan Rea.
It isn't just Bautista's talent and the fact that he beat a reigning Yamaha champion to the title that echoes Bagnaia's MotoGP season, though: there's also the fact that clearly, he is very much in sync with an excellent Ducati, one that draws many of its strengths (and weaknesses) from the brand's recent prototype machines.
A V4 engine that's almost identical in concept at least to that of the MotoGP bike is clearly abundantly powerful – something that has drawn criticism from Ducati's rivals recently thanks to the significant top-speed advantage that it hands to the diminutive Bautista, while still leaving him facing the cornering issues that plagued the Desmodecidi during his time aboard one in MotoGP.
Yet it's also indicative of the winning strategy that Ducati has struck upon: build a road bike with considerable DNA from your prototype machine, then hire a rider who was good enough to be an occasional frontrunner in MotoGP (such is the step up in talent in that series).
And that should perhaps be the lesson that WSBK takes from Bautista's title success, rather than jumping to make any technical changes to hinder the Ducati next season: the fact is, an average MotoGP rider on a good bike was able to wholly dominate the season.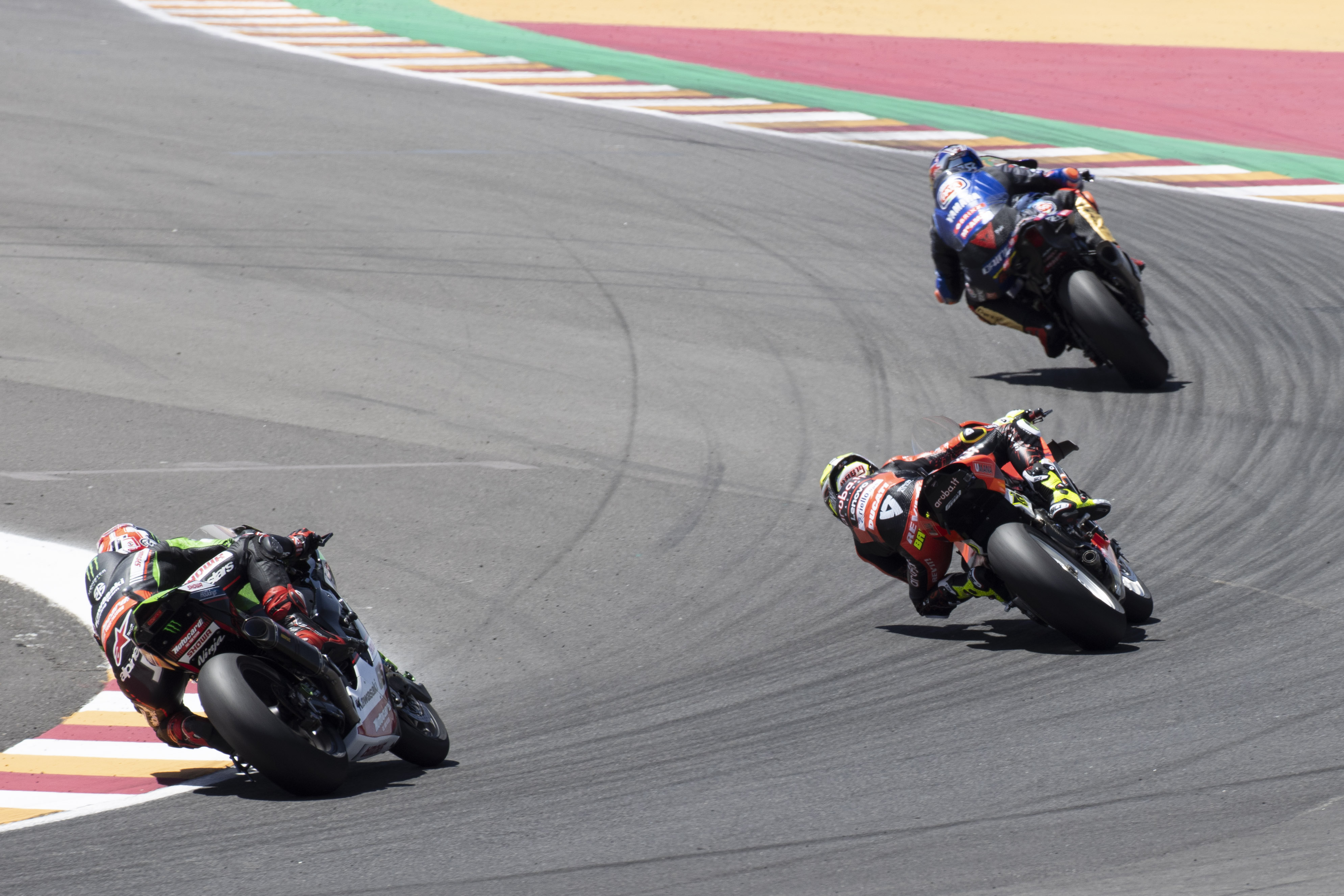 It doesn't take anything away from the talent at the very front of the series: Razgatlioglu and Rea are both absolutely deserving of MotoGP opportunities. But beyond them, the talent level drops off a cliff very quickly indeed, and that should be a worry for series boss Dorna.
With both Rea and Bautista closer to retirement than they are to starting out and with Razgatlioglu seemingly perpetually linked to a move across to the premier class (also run by Dorna), it doesn't bode well for the state of the championship should its top stars decide to call it quits or look elsewhere in the near future.
It was the competitiveness of Razgatlioglu and Rea that ensured a thrilling 2022 season – arguably more entertaining than the MotoGP championship race – and without them, Bautista would realistically have challenged for a clean sweep of the championship.
Apart from the last two rounds of the season, when championship pressure was on, the only other rider to beat him all season was factory BMW racer (and fellow MotoGP refugee) Scott Redding, who demoted Bautista from the podium at the Brit's home race at Donington Park.
How to change that dilemma is a bigger issue, of course. The arrival of MotoGP race winner Danilo Petrucci for 2023 on satellite Ducati machinery will help, with the lively Italian already riding a wave of anticipation after a successful 2022 season in America onboard a Panigale, as will 2021 Moto2 world champion Remy Gardner's switch.
And in all honesty, the cutthroat nature of MotoGP might well be the best thing imaginable for WSBK. A constant churn of racers there means plenty of superstar talents who unexpectedly find themselves looking for a home – and what is MotoGP's loss can be World Superbikes' gain.