It's fair to say that five-time MotoGP race winner Alex Rins has had a storied career up until this point, with plenty of highs and lows – with some of the latter very much of his own making.
Yet it's hard not to feel sorry for the former Suzuki rider, having what should have been an excellent opportunity in 2022 snatched away from him – and left with an uncertain future given the fallout from a turbulent season.
Ironically the moment at which he's dropped out of the ranks of factory MotoGP riders is at the point he's fully restored the reputation he had when he arrived on the grid – a reputation that had taken quite a battering since then. But based on his career so far, the situation he now finds himself in for 2023 could send him back off course.
Rins first joined the premier class in 2017, stepping up to Suzuki after only two seasons and four wins in Moto2. He was making the move before some perhaps believed he was ready for it, but veteran team boss Davide Brivio clearly saw the potential that others had missed in the then-21-year-old Spaniard, and Rins was an immediate success in the team even at a difficult time in its development path.
He joined as part of an all-new line-up alongside Andrea Iannone. The plan was that the relative veteran Italian would lead the GSX-RR's development while Rins learned his trade in the premier class – but he quickly took on more and more responsibility within the team as the issues that it faced became apparent.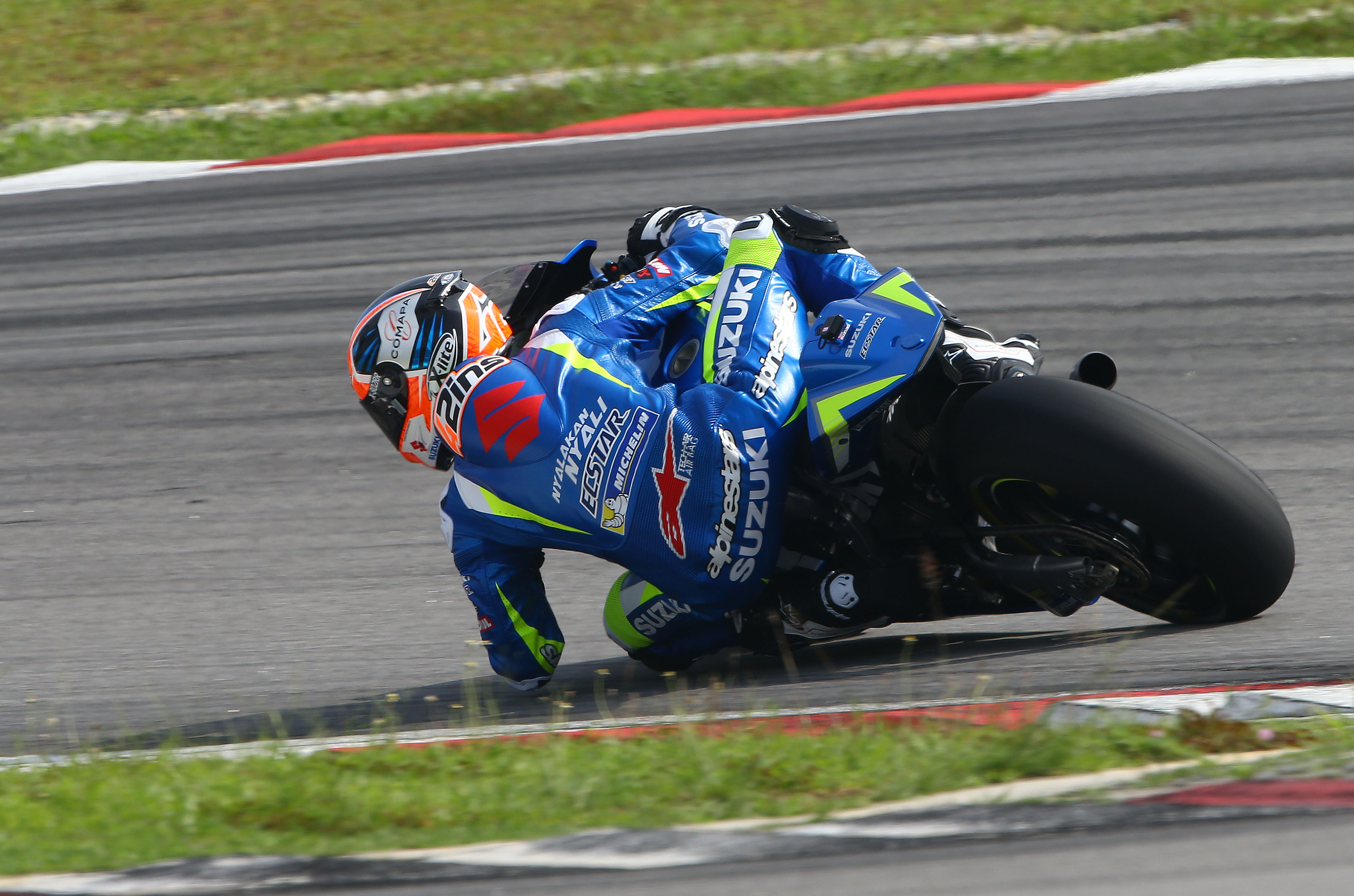 With Rins making his debut at the end-of-season tests in Valencia and Jerez, responsibility for choosing the direction of the team's homologated and unchangeable engine specification fell to Iannone – and it went in the wrong direction, giving the team a millstone around its neck that it was forced to carry for the rest of the season.
Then came the Grand Prix of the Americas in Texas, only three rounds in, where a bad crash and consequently a broken wrist left Rins sitting out two months of racing, badly affecting his debut season's progression.
The 2018 season began better with a first podium in the second round in Argentina, but it also established something of a pattern for Rins: when he's fast, he's blisteringly fast, but he's also inconsistent and (at that point in his career at least) doesn't respond well under pressure.
That went on to be a trend not just throughout the season but for the next three as well, with 2019, 2020 and 2021 very much establishing him as a consistent challenger for podiums and someone capable of winning on his day – but also as a rider who was as likely to fall off while leading as he was to ride off to the victory.
Winning three times in three seasons, at Austin, Silverstone and Aragon, his mid-term years at Suzuki are as likely to be remembered for those victories as they are for the succession of crashes when good results were on offer – a trend that unfortunately culminated at the Catalan Grand Prix in 2021.
Unable to finish the previous four races, he needed a result at his home race to get back on track, but in the end, didn't even get to start. Cycling to the track on Thursday before practice started, Rins rather foolishly rode straight into the back of a parked van on the Barcelona circuit's main straight while sending a text message, breaking his wrist and eliminating himself from the weekend.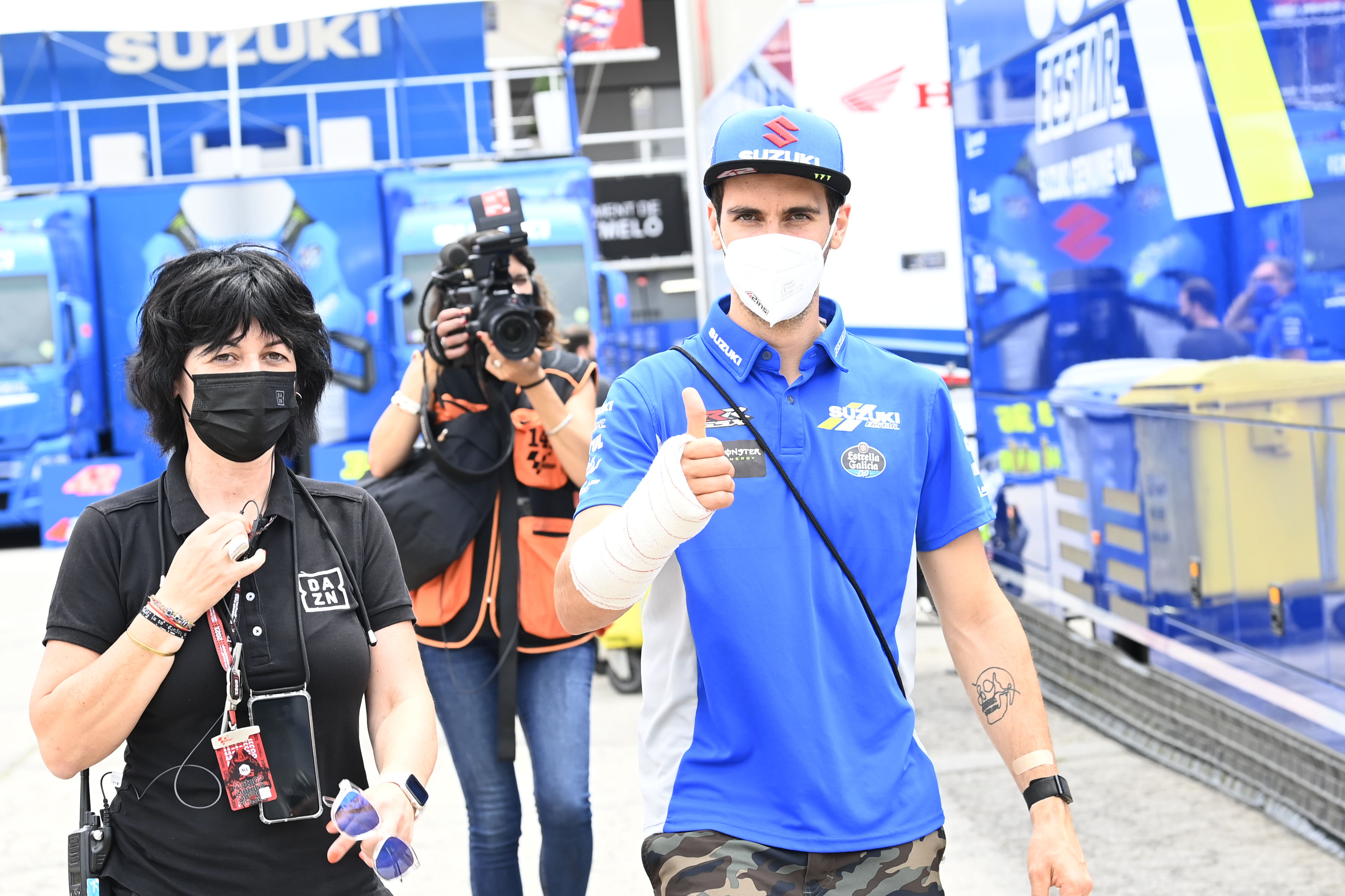 It might have been an absolutely dumb thing to do, but it was also seemingly the kick up the arse that he needed to get himself straight, oddly enough. Crashing only twice in the remaining 11 races of the year and returning to the podium at Silverstone, it looked like Rins was finally on the right course, something that he backed up when 2022 kicked off.
Fast from the very beginning – and arguably more competitive than team-mate and 2020 world champion Joan Mir for the first time in their shared time together – Rins chalked up two podiums and two more top five finishes from the first five races, meaning that he left the Portuguese Grand Prix tied with reigning champion Fabio Quartararo at the top of the standings and with Suzuki firmly in control of the teams' championship.
And that's where things all went wrong again for Rins – albeit this time completely out of his control. Suzuki announced at the next round of the series that it would be unexpectedly departing from the championship at the end of the year, and the squad's title aspirations immediately came to an end as both riders dipped in form.
Rins returned to previous habits, failing to score a point for five consecutive races and then ending up anonymous for most of the rest of the year – or at least until MotoGP headed to Phillip Island for the Australian Grand Prix in October.
There, we got a sharp reminder of just how talented Rins is, with a stunning victory over Marc Marquez and eventual world champion Pecco Bagnaia – a win that he backed up in fairytale style at Valencia a few weeks later when he made sure that Suzuki signed off in style by winning what looks set to be its last ever race in the series.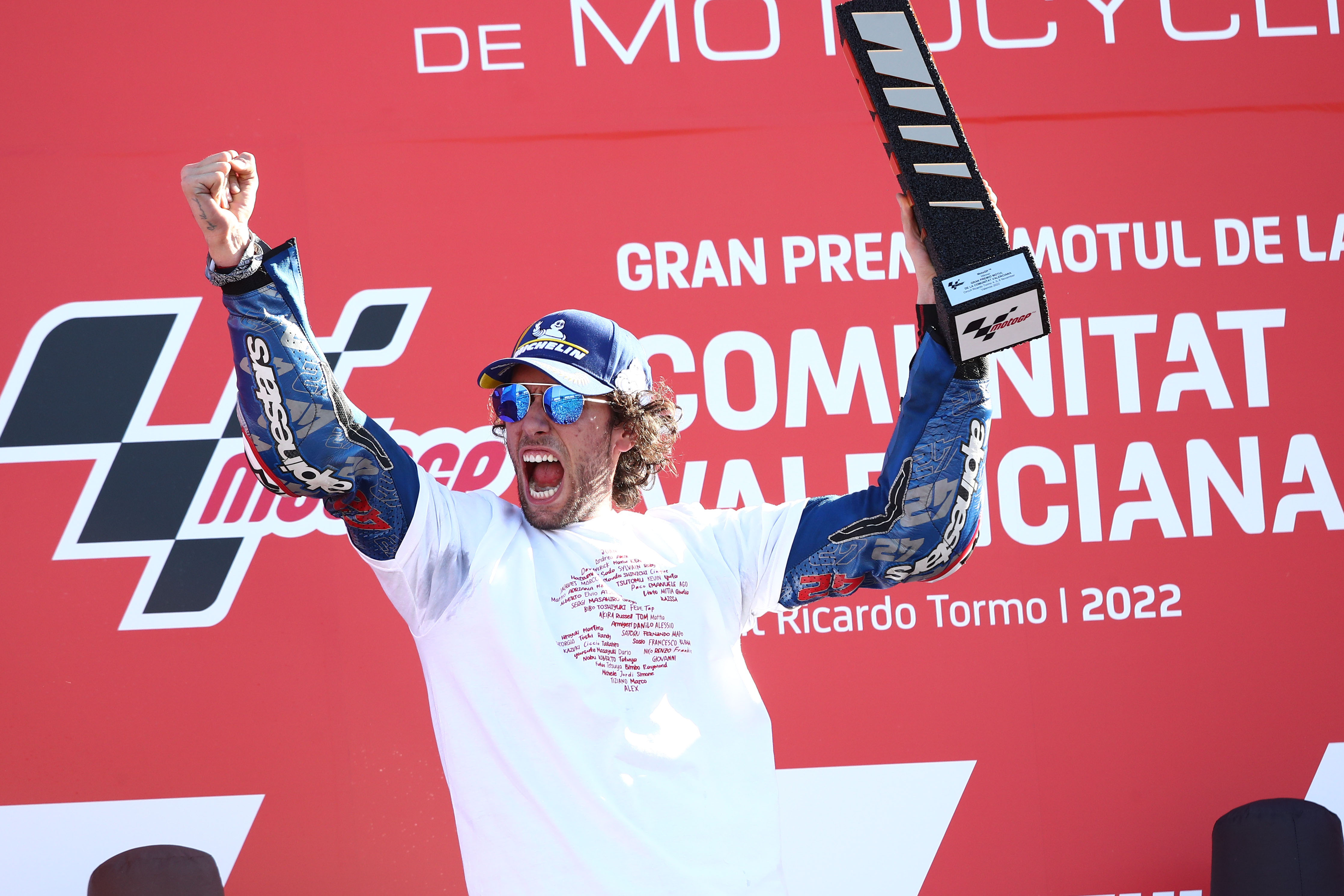 But, while he might have signed off spectacularly for Suzuki, it didn't change the fact that he had been left unemployed for 2023. Deep in negotiations to stay with the team when the exit bombshell landed, both he and Mir were left to look elsewhere, and while his former team-mate found a factory seat at Repsol Honda, Rins was less fortunate, being forced to settle for satellite status at LCR Honda.
And what that holds in store for his future might not be fantastic news. Jumping from the friendliest bike in the series in the form of the Suzuki onto a career-killing, rider-breaking Honda that is the very antithesis of the GSX-RR, Rins needs to be careful that he doesn't revert to old ways in the coming season.
Should he do so, or even if he's not able to dramatically outperform predecessor Alex Marquez's past results, then it's very hard to see a way back to full factory status for him in the future even despite his prodigious talent.
Hardly old at 27, he's nonetheless a veteran in MotoGP terms, and in a series renowned for its cutthroat nature and desire to always look at age and potential over experience track record, it, unfortunately, might well be that Suzuki's demise also spells the beginning of the end to Alex Rins' time as a MotoGP rider with the machinery capable of fighting for race wins.