The departure of Suzuki means the MotoGP grid has downsized for 2023, so it's perhaps unsurprising that there was upheaval among the other manufacturers and teams – with only four of the 11 line-ups remaining unchanged from last year (also in part influenced by the cyclical nature of the rider market).
The field for this campaign has long been set but, the question is, which team has ended up with the best rider pairing?
We asked our writers to rank the 2023 line-ups from worst to best – a task made difficult for some because "the depth of talent in MotoGP at the moment is incredible" and for others because "one rider drags the other one down, or one or both riders have been so inconsistent (or injured) lately they're capable of either winning or trundling to 18th on any given weekend".
The rankings were based entirely on rider ability and discounting the pecking order and bike performance.
MotoGP's points system was then applied to those rankings to create our definitive order on which roster looks strongest and weakest ahead of the new campaign.
11 GRESINI DUCATI
Alex Marquez, Fabio Di Giannantonio
40 points
Best ranking: 8th (Simon Patterson)
Worst ranking: 11th (Matt Beer, Glenn Freeman, Jack Cozens, Valentin Khorounzhiy)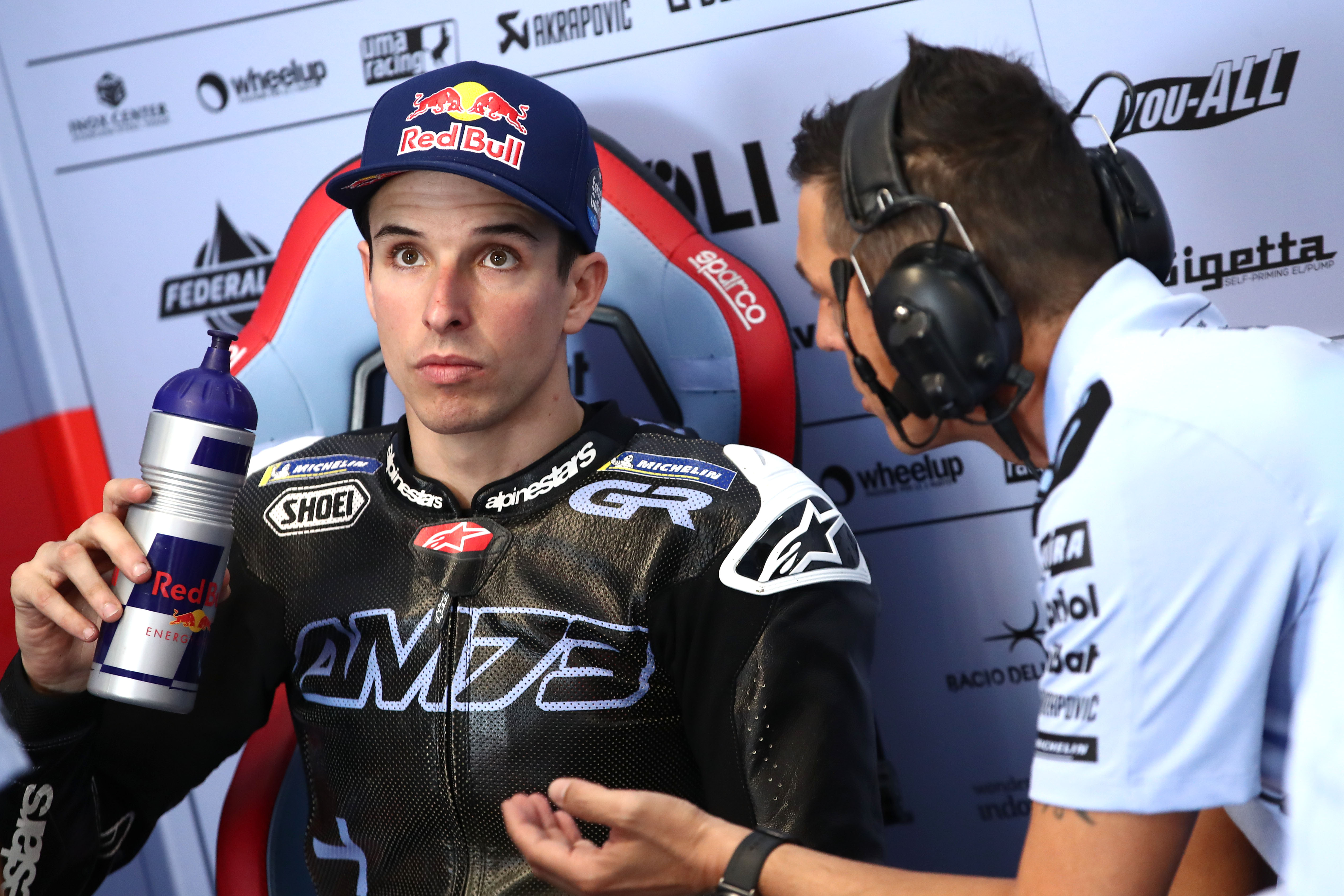 The battle to avoid the wooden spoon was the closest in terms of points in our combined rankings, but four 11th-place votes consigned Gresini to bottom spot.
Among those who placed Gresini at the bottom, there appeared to be consensus that there's no defined team leader among Alex Marquez, fresh from a chastening season at LCR, and Fabio Di Giannantonio.
Glenn Freeman said second-season rider Di Giannantonio "will fancy his chances of assuming the team leader role" following Enea Bastianini's promotion to the factory Ducati squad, while Jack Cozens made his concerns clear – saying he is "yet to see anything that convinces me that Marquez can be a genuine team leader".
"Di Giannantonio may well step up but I can't see Gresini reaching anything like the heights it hit in 2022," he added.
Valentin Khorounzhiy suggested it was a "positive for MotoGP" that a low-ranking pairing comprised a rider who took a pole in his rookie season (Di Giannantonio) and a Moto2/Moto3 champion (Marquez).
"Both are genuinely good riders who just haven't quite shown it in MotoGP often enough so far – but may well do so in 2023," said Khorounzhiy.
MotoGP correspondent Simon Patterson gave Gresini its highest ranking of eighth, and expected both riders to easily be capable of exceeding their previous peaks.
"Two riders who clearly have potential still to unlock – Marquez already hinted in testing that he'll be a lot better than on the Honda, and Di Giannantonio spent 2022 learning his trade in a consistent if unspectacular manner," he said.
"Will they do what Enea Bastianini managed last year for Gresini? Unlikely. Will both outperform their own previous bests? All but certain."
10 TECH3 GAS GAS
Pol Espargaro, Augusto Fernandez
41 points
Best ranking: 9th (Jack Cozens)
Worst ranking: 11th (Toby Moody, Josh Suttill)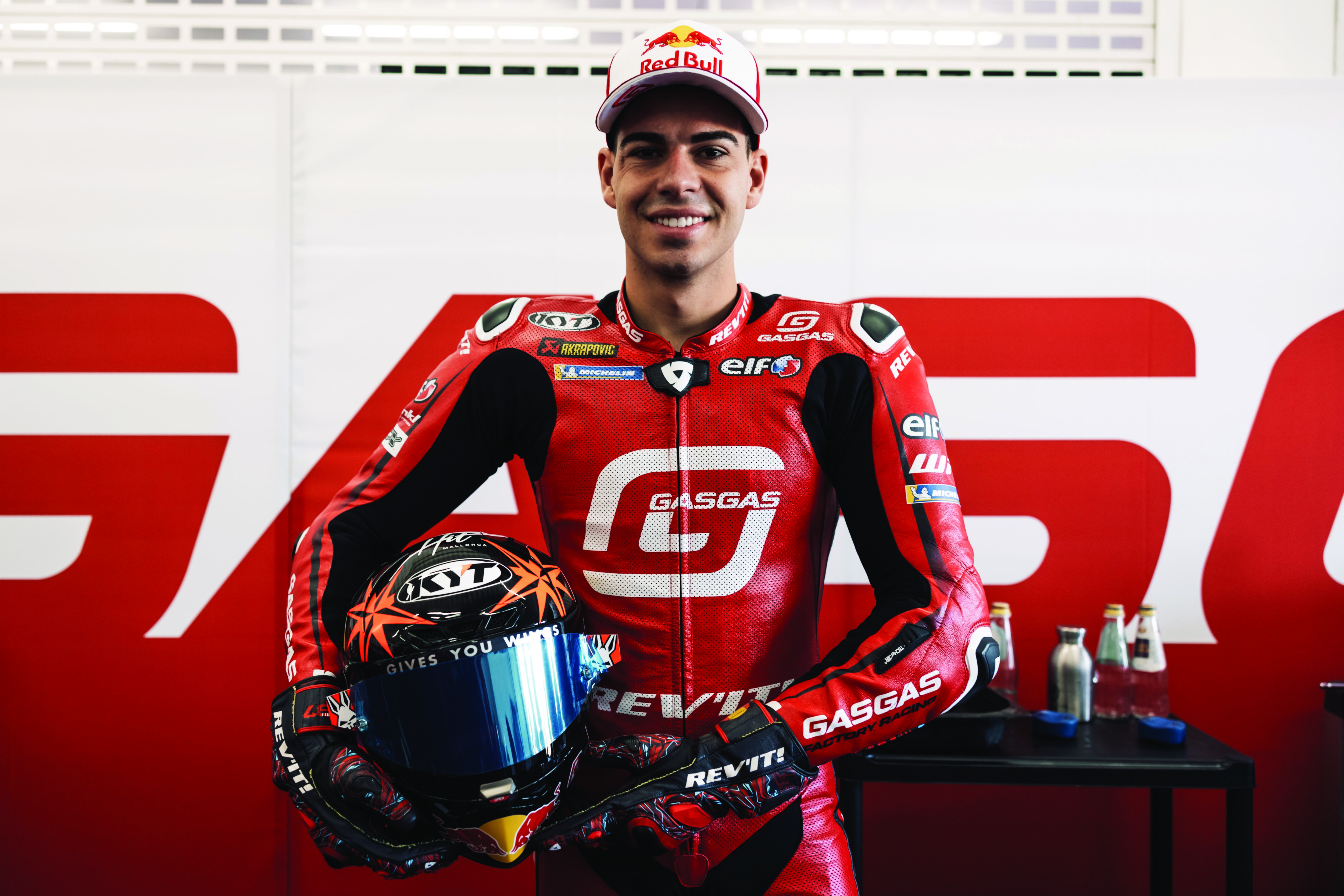 MotoGP's new 'factory' squad avoided the ignominy of last spot by a single point in our final reckoning, but neither incoming rookie Augusto Fernandez nor KTM returnee Pol Espargaro escaped questions about how long it would take them to adapt to the RC16.
Josh Suttill, one of two who put the Tech3 line-up last alongside The Race MotoGP Podcast host Toby Moody, said the decision was "an unbelievably tough call to make".
"Espargaro is a far better rider than his (mostly) miserable factory Honda stint showed and I think a return to KTM is exactly what he needs," he said. "But as the de facto team leader, he stands out as the weakest of them among the 11 teams."
His feeling that the learning curve for "mega-talent" Fernandez would be "steep – especially when you're not on a Ducati" was echoed by Patterson.
"Jumping onto a KTM as a MotoGP rookie isn't an easy task – just ask Raul Fernandez and Remy Gardner – and that's going to make life hard for the new Moto2 champion," he said. "His KTM veteran team-mate is likely to spend a lot of the year unlearning how to ride a very different Honda."
Freeman said he hoped Espargaro could "recover from the pounding his reputation and confidence took at Honda" – the potential for said recovery has been talked about during the off-season – but Khorounzhiy and Matt Beer had reservations about just how likely that was on his return to the manufacturer he last raced for in 2020.
"2019-spec Espargaro is what Gas Gas should be hoping to get – but four years is a long time," said Khorounzhiy, while Beer added "I'm just not expecting a lot from this return to semi-familiar settings".
9 RNF APRILIA
Miguel Oliveira, Raul Fernandez
51 points
Best ranking: 6th (Simon Patterson)
Worst ranking: 10th (Jack Cozens)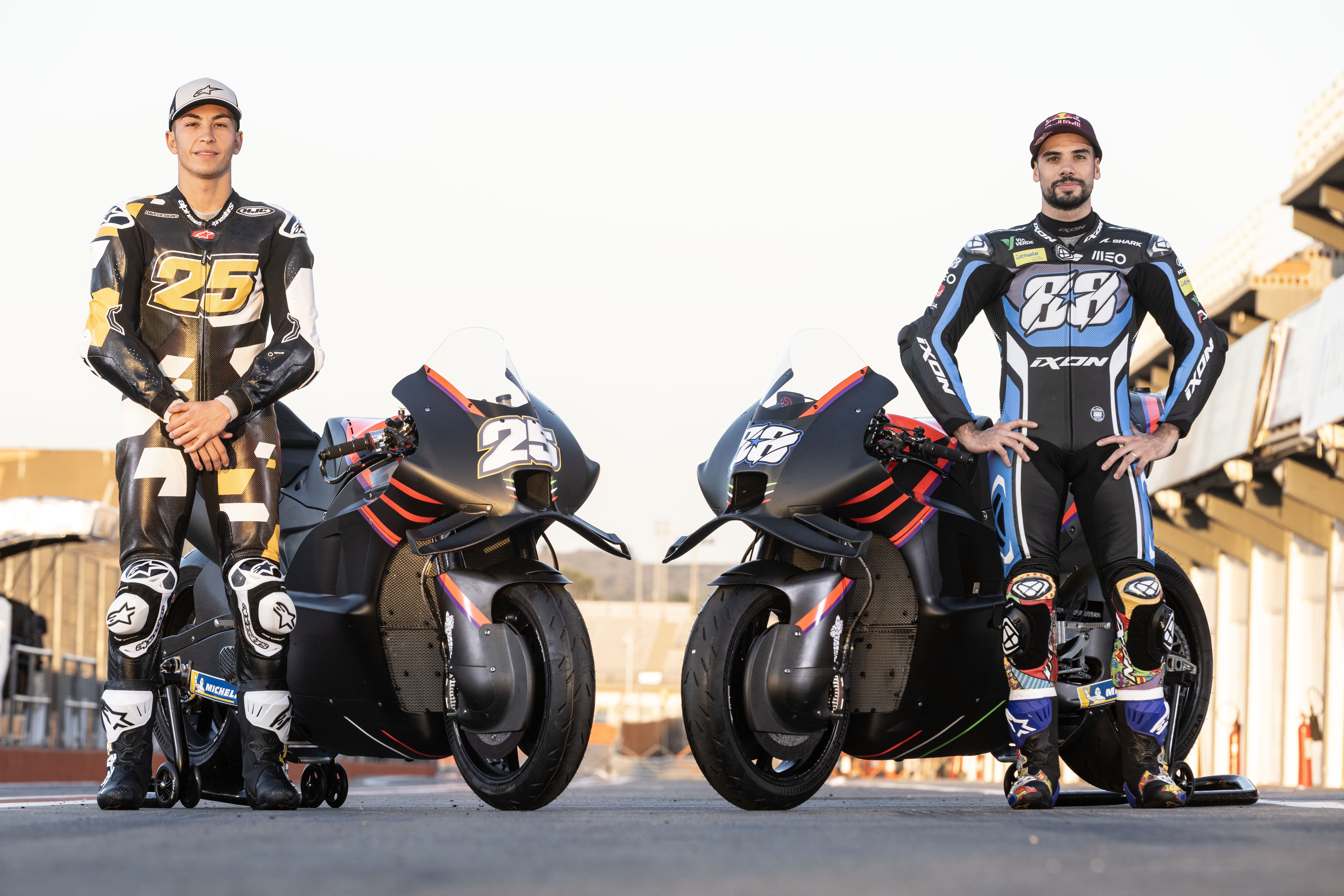 There was a shared feeling of optimism that all-new RNF duo Miguel Oliveira and Raul Fernandez have, in Suttill's words, "the potential to reinvent themselves in 2023" among our roster – but only in one circumstance did that equate to a ranking outside the bottom three.
That came from Patterson, who felt both riders' moves from KTM to Aprilia machinery "should make life a lot easier for all involved".
While Fernandez managed no better than 12th in a bruising first MotoGP season – one of 2022's "biggest disappointments" – Oliveira has won races in each of the past three seasons and, in contrast to the past two years spent in the shadow of Brad Binder, should lead satellite squad RNF. The bigger question is how close he can get to factory pair Aleix Espargaro and Maverick Vinales.
Freeman felt the Portuguese rider could "do a good job" of backing them up, with the caveat that this would happen "on his good days", while Beer said "I can definitely see Oliveira winning a race or two, and not just in the wet".
"[But] it's what happens between the wins that he needs to sort out," he added.
8 LCR HONDA
Alex Rins, Takaaki Nakagami
55 points
Best ranking: 7th (Josh Suttill, Jack Cozens)
Worst ranking: 11th (Simon Patterson)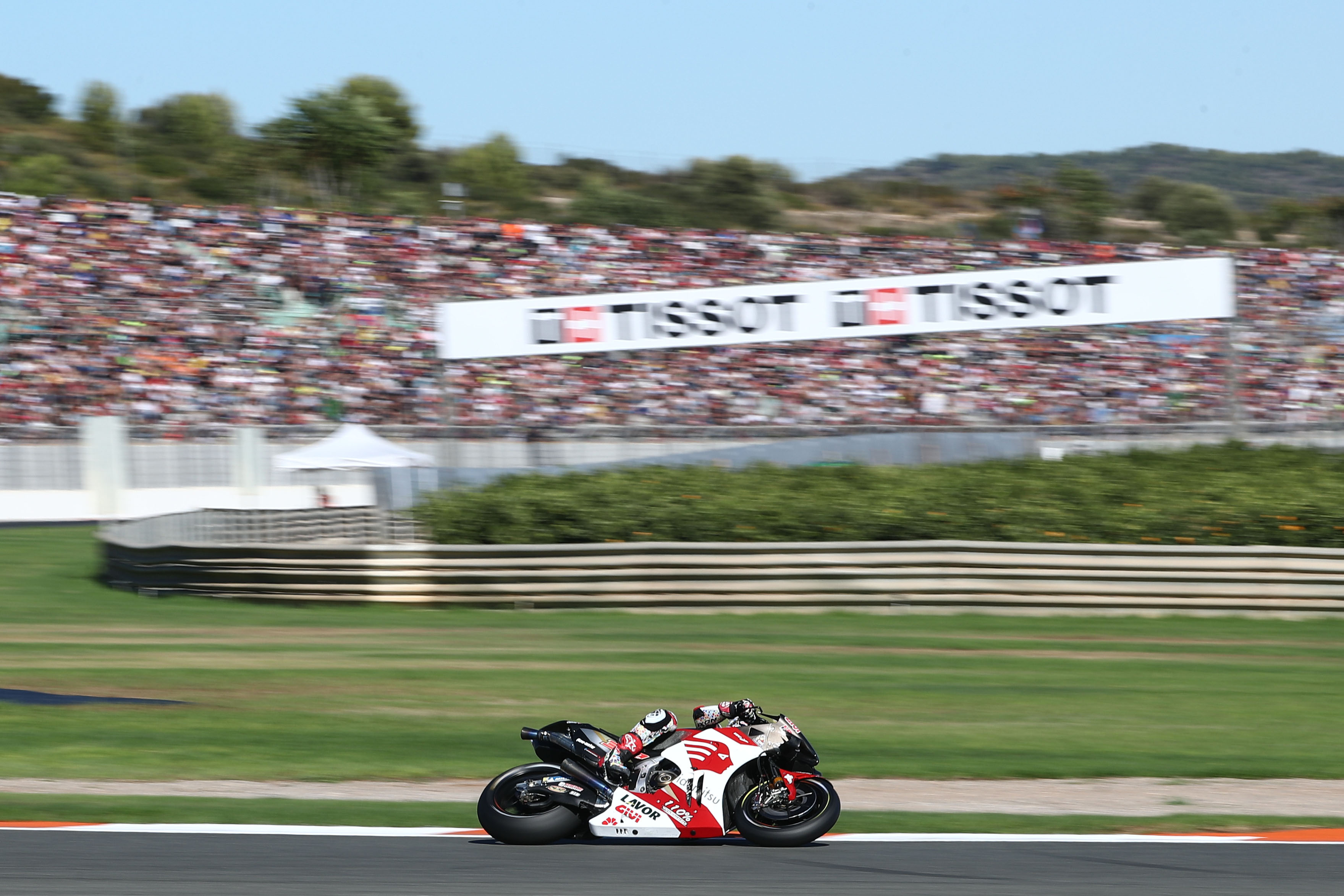 Middling rankings almost universally here, with all but one writer putting the Honda satellite squad's line-up seventh or eighth.
Most felt there was a big disparity between the two riders, whether that was Alex Rins 'hoisting' the ranking up (Cozens) or Takaaki Nakagami 'dragging this line-up down' (Suttill).
There was generally praise for Rins; Beer said his faith in the Spaniard had been restored by his 2022 season "having gone from really rating him in 2019 to being baffled at how he kept his job after 2021", Khorounzhiy felt he "should still be in a factory team", and Suttill rated him as "one of the top five riders on the grid".
Cozens, who placed the LCR duo seventh, felt Rins "weathered the storm of Suzuki's exit far better than Joan Mir last year and will hope to shine as bright as his former team-mate at Honda's satellite squad".
He was more favourable than most, too, in his review of Nakagami, a rider still "capable of decent peaks" despite consistency issues, with Khorounzhiy saying "his MotoGP body of work has been machinery-limited" and Suttill adding that although "on his day, he's fantastic to watch" LCR should ultimately have "cleared the decks for 2023".
While Patterson was broadly aligned with those verdicts he was the outlier again in terms of his ranking, placing the LCR duo last and predicting "an awfully high crash repair bill for team boss Lucio Cecchinello".
7 VR46 DUCATI
Luca Marini, Marco Bezzecchi
69 points
Best ranking: 3rd (Simon Patterson)
Worst ranking: 8th (Josh Suttill, Jack Cozens)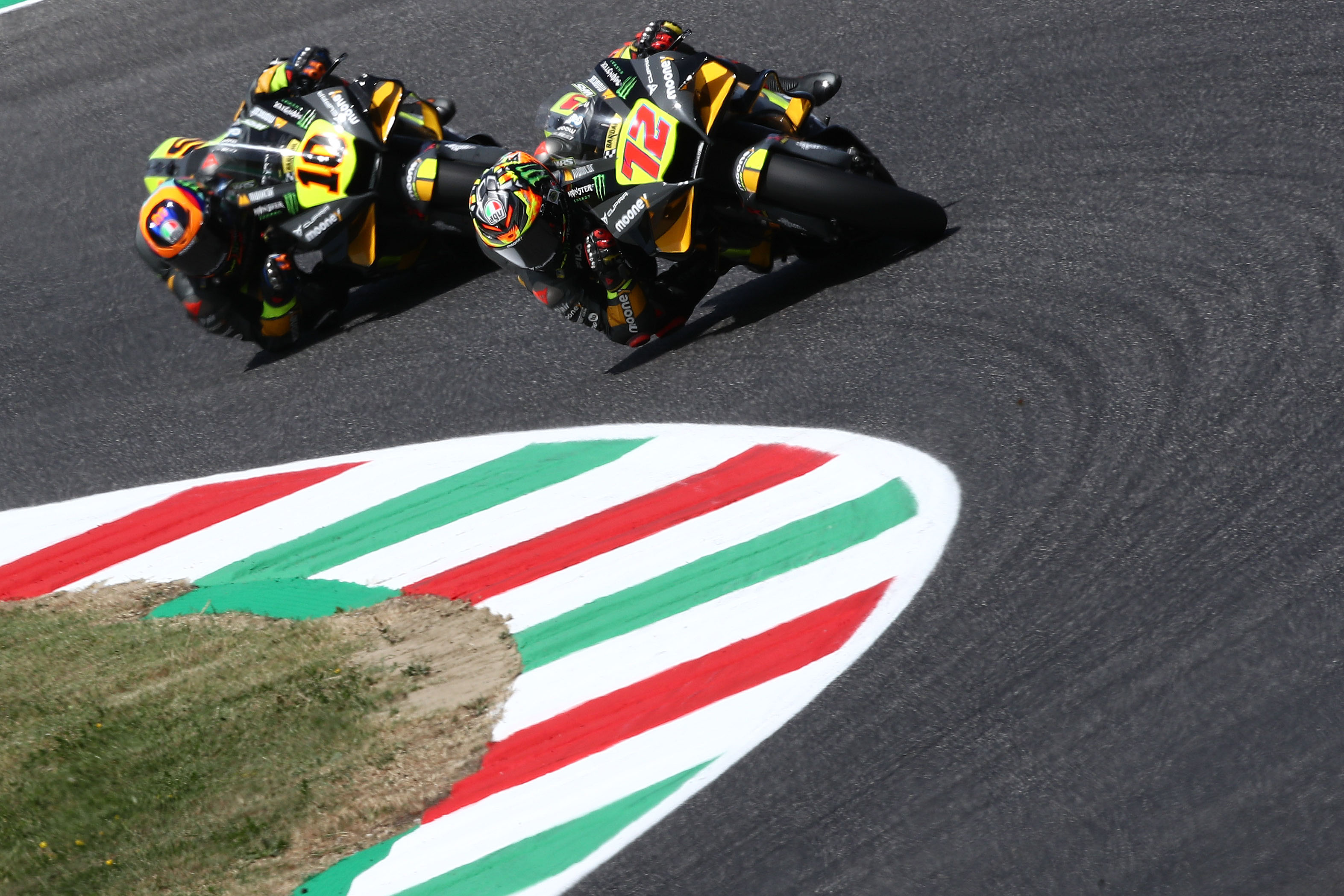 It's a sign of just how impressive a 2022 season Luca Marini and Marco Bezzecchi managed, broadly speaking, that the VR46 line-up gained three places in this year's ranking compared to last year's equivalent.
What's more, that also includes a worst ranking of eighth – the highest it was awarded last year was ninth – and a place in the top three in one writer's opinion.
"A sturdy midfield line-up of youth and slightly older youth, with Marini having established himself as dependable and Bezzecchi appearing on course for a factory team (not necessarily Ducati) future," was Khorounzhiy's 2023 assessment.
Freeman said the pair "are doing a nice job of stealthily developing into very good MotoGP riders" but Suttill, though impressed by that development, felt the line-up "lacks the punch or title contender quality of those line-ups above".
And what of that third-place ranking? Patterson felt the chemistry between Marini and Bezzecchi as well as a "fast and consistent" end to 2022 for both marked them out.
"They play well in the box, they're rapid on track, and with both on the same machinery next year, it'll be even better in the garage," he said.
6 PRAMAC DUCATI
Johann Zarco, Jorge Martin
75 points
Best ranking: 4th (Matt Beer)
Worst ranking: 6th (Valentin Khorounzhiy, Glenn Freeman, Josh Suttill, Jack Cozens)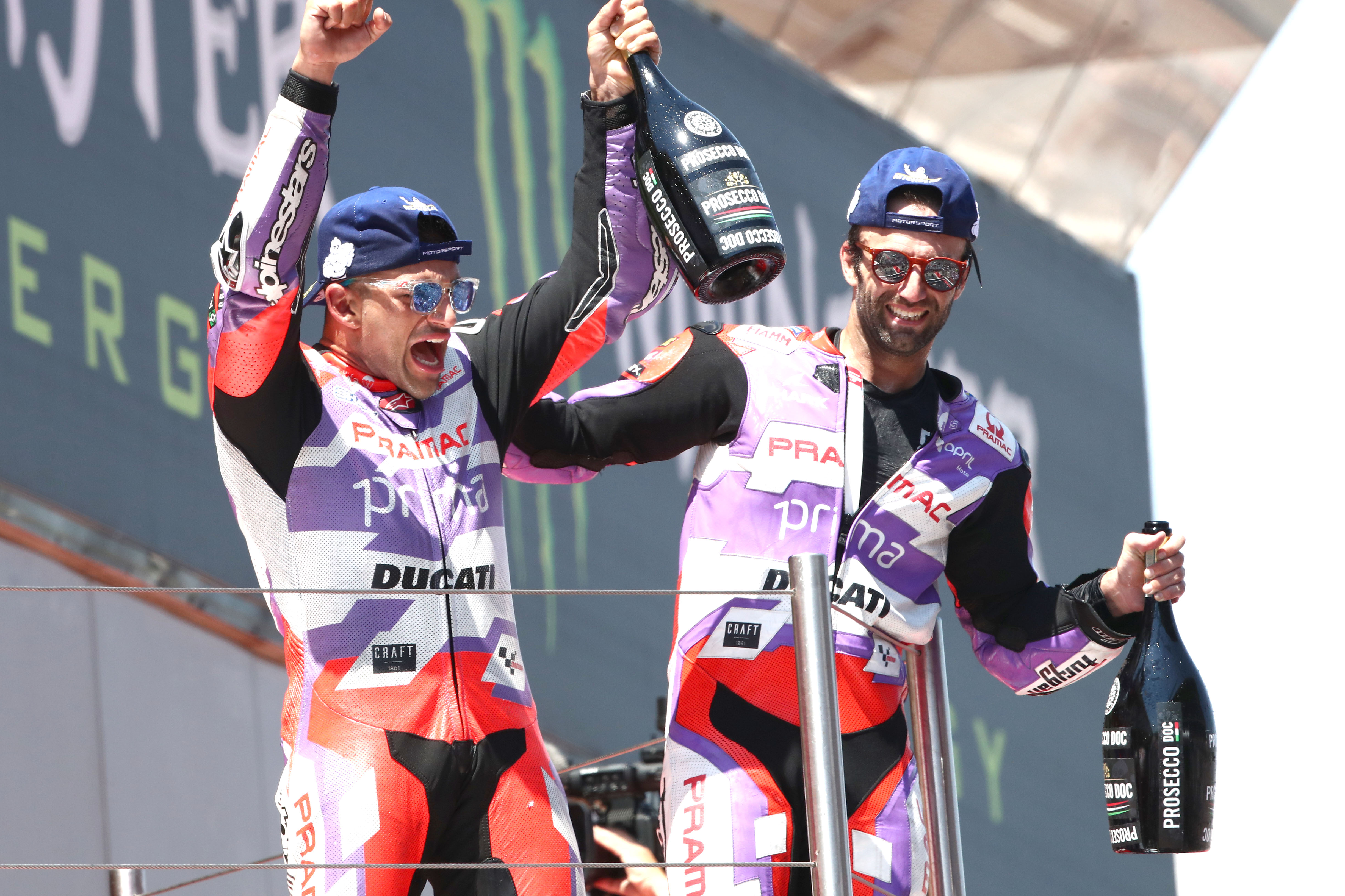 If you'd said this time last year that four MotoGP line-ups would remain unchanged into 2023, Pramac probably wouldn't have been on many people's lists as Jorge Martin seemed destined to graduate to the factory Ducati squad.
But his "fast but wild" tendencies and the unstoppable rise of Bastianini ultimately swayed Ducati, so Martin's consolation is another factory-spec offering alongside Johann Zarco – a pairing that it shouldn't be forgotten got Pramac within 20 points of runner-up spot in the teams' championship last year.
Patterson said Zarco offered Pramac "a known quantity" and that how well Martin is able to "settle down and be a little more consistent" would define the team's season, but most others felt that known quantity was the factor preventing Pramac from ranking higher.
"But, with Zarco's experience and acumen and Martin's absurd talent, it's still the kind of roster any MotoGP satellite team would sign up for in a heartbeat," argued Khorounzhiy.
Martin's run of three-straight poles to end the season was a sign of what he could offer the factory team, but the panel was split about whether he can do enough to convert that into a works Ducati ride – the door to which is closed for two years now.
Beer said Martin was in need of a "massive" season in 2023 but argued "he does have the speed and talent to produce just that", but Freeman said despite Martin having "bundles of speed" there are "still too many rough edges and he's running out to time to put them right".
5 YAMAHA
Fabio Quartararo, Franco Morbidelli
84 points
Best ranking: 3rd (Toby Moody)
Worst ranking: 7th (Simon Patterson)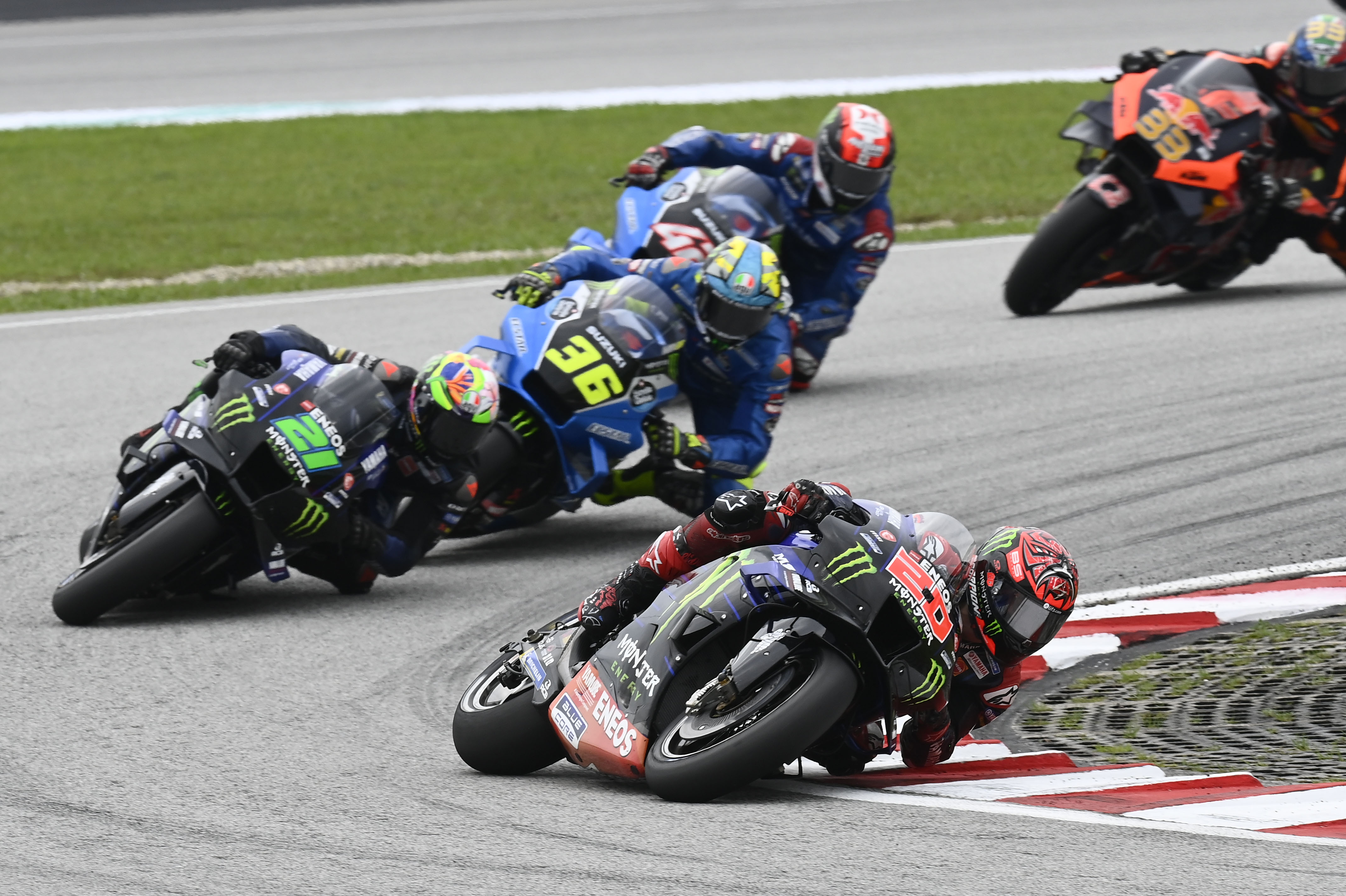 Being parachuted into the Yamaha line-up in the second half of 2021, and being out of contract sync with the rest of the grid as a result, was arguably the biggest factor in Franco Morbidelli escaping more questions about his MotoGP future at the end of a dreadful 2022.
While Fabio Quartararo stayed in title contention until the end, Morbidelli failed to get anywhere near that level – with two top-10 finishes to show from a campaign in which he finished 17 places behind his team-mate in the standings.
And despite his declarations that progress was being made in the closing rounds, our writers were unconvinced in their rankings that Morbidelli could recapture the form that took him to runner-up spot overall in 2020.
"Taken at their respective peaks, Quartararo and Morbidelli combine for a perfectly balanced, fearsome roster. But one of them is obviously nowhere near his respective peak as it stands," said Khorounzhiy.
"Even putting Yamaha fifth feels like it might be giving Morbidelli too much benefit of the doubt," said Cozens, and Freeman agreed the Yamaha pairing was "being dragged down badly by Morbidelli's non-existent form during the last two years".
The duo were top in last year's combined ranking and while there was agreement from Beer and Suttill that Morbidelli's current form was limiting the Yamaha line-up, the latter argued that Quartararo "is pound-for-pound probably the best rider on the grid right now".
Patterson agreed.
"Half of this line up is arguably the most talented racer on the other grid – and with only one other Yamaha on the grid, the other half is likely to be as much a hindrance as a help," he said. "Simply put, Franco Morbidelli needs to improve dramatically in 2023, not just for his own future but to help out Fabio Quartararo as well."
4 KTM
Jack Miller, Brad Binder
92 points
Best ranking: 3rd (Matt Beer, Valentin Khorounzhiy, Glenn Freeman)
Worst ranking: 9th (Simon Patterson)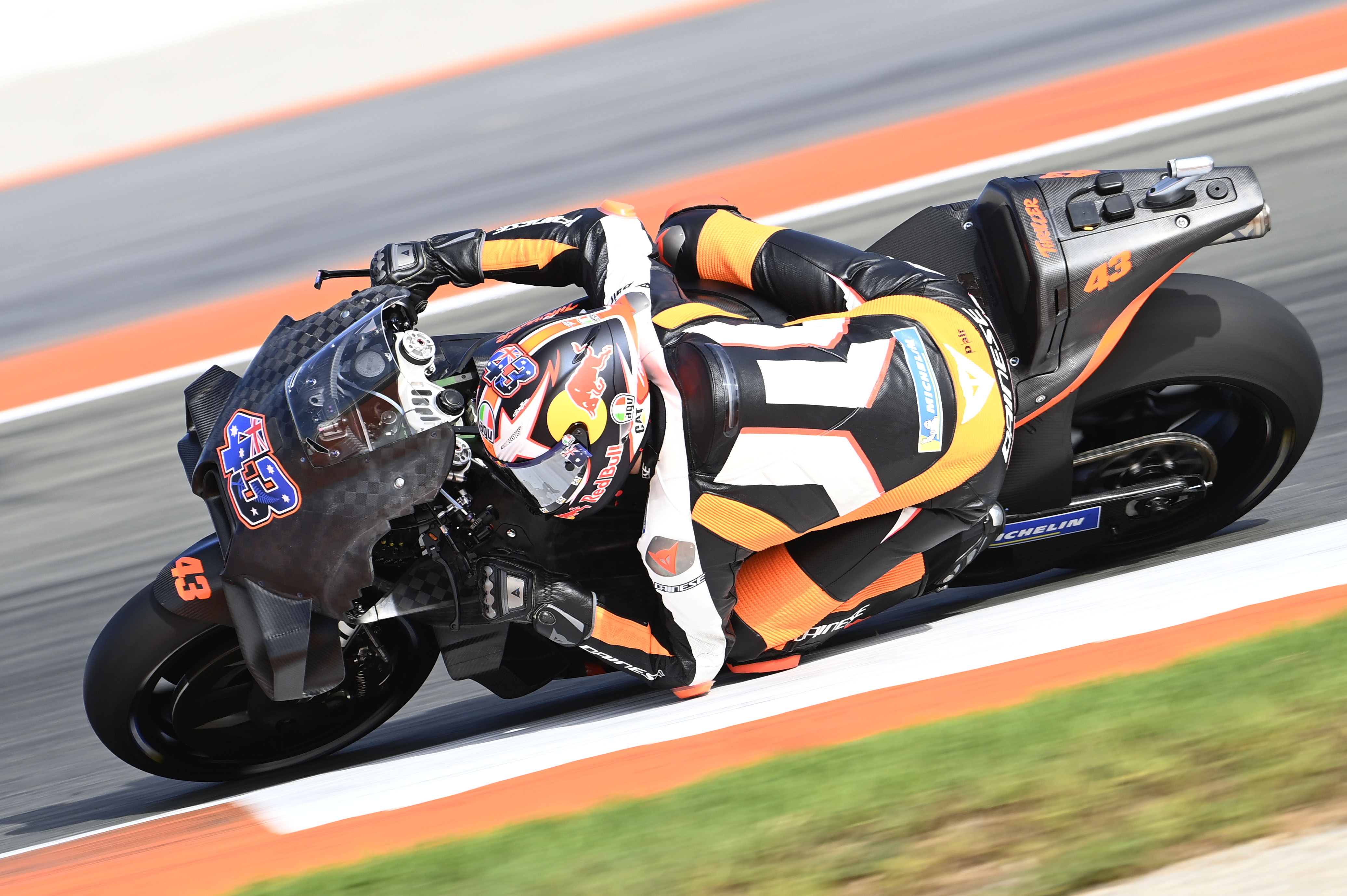 The biggest gulf between best and worst ranking belongs to the factory KTM squad, with six positions between our writers' lowest and highest judgements of the Brad Binder-Jack Miller combination.
Where there did seem to be broad agreement was that Binder is likely to impress again, having in Freeman's words "quietly developed into a very impressive and consistent performer".
He and Beer both put the KTM line-up third in their rankings and agreed that although Miller was short of consistency his peaks were high – with Beer "convinced Miller is a lot better than he looked for most of his works Ducati stint".
"The only worry is whether the flaws he showed at Ducati were fundamental weaknesses that a change of scenery won't cure," he added.
But two writers were more sceptical about Miller's arrival.
"There's no guarantee that Miller will be an upgrade on Oliveira, as while he's got a more consistent performance record there's always the matter of bike adaptation," said Khorounzhiy, although he felt Binder's progress still made this pairing "KTM's best line-up yet".
"Brad Binder will still do Brad Binder things and be impressive on the KTM, but Jack Miller is definitely more of an unknown," said Patterson, who rated the KTM roster ninth-best of the 11 line-ups. "On one hand, it'll give us the chance to gauge both Ducati's relative level and Miguel Oliveria's wet-weather skills, given that Miller should in theory take over where the Portuguese racer left off – but I'm not yet convinced that'll be the case."
3 APRILIA
Aleix Espargaro, Maverick Vinales
95 points
Best ranking: 2nd (Simon Patterson)
Worst ranking: 7th (Toby Moody)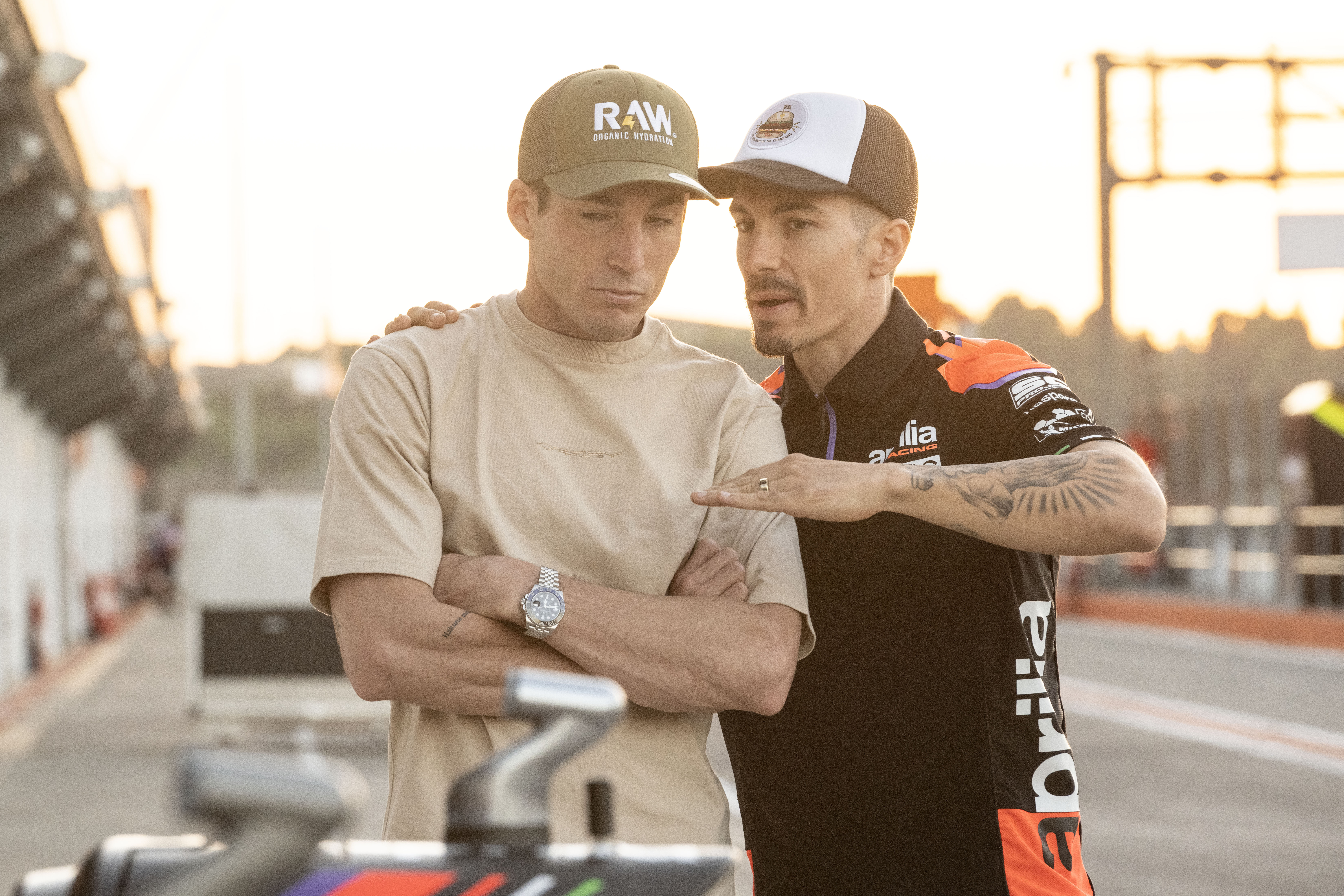 "I wouldn't blame anyone for putting this line-up at #1," said Suttill in his appraisal of Aprilia.
And though nobody did that, there was widespread praise for what has so far been a harmonious and highly effective pairing between surprise 2022 title contender Aleix Espargaro and team-mate Maverick Vinales.
"Espargaro's evolution has arguably been just as impressive as Aprilia's and Vinales teased becoming a 2023 title contender on numerous occasions last year," added Suttill. "But there are still a couple of lingering final doubts I have over whether either of these riders would deliver a title with the right bike against some of the riders above them on this list."
Those doubts were lingering for others, too, with the "sum of parts" partnership the main reason it made third in Cozens' ranking.
It was a similar story for Khorounzhiy. "This is an extremely enjoyable line-up and fifth place might be a bit low," he said, "but Vinales operates his sky high peak for only about 30% of any given season, and Espargaro is a remarkable story but still probably a Tier 1B MotoGP rider at best, behind the team leaders at Honda, Yamaha and Ducati."
Freeman argued that "Aprilia was flattered slightly by so many teams or riders messing up in 2022", saying that he could envisage Vinales becoming team leader – "if he can keep his head straight".
Aprilia's highest ranking of second came courtesy of Patterson, who felt the close relationship between Espargaro and Vinales was helping each to go faster.
"It'll pay off big time for them as development and shared data becomes more of the focus in making the RS-GP even better," he said.
2 HONDA
Marc Marquez, Joan Mir
148 points
Best ranking: 1st (Matt Beer, Toby Moody, Josh Suttill)
Worst ranking: 4th (Simon Patterson)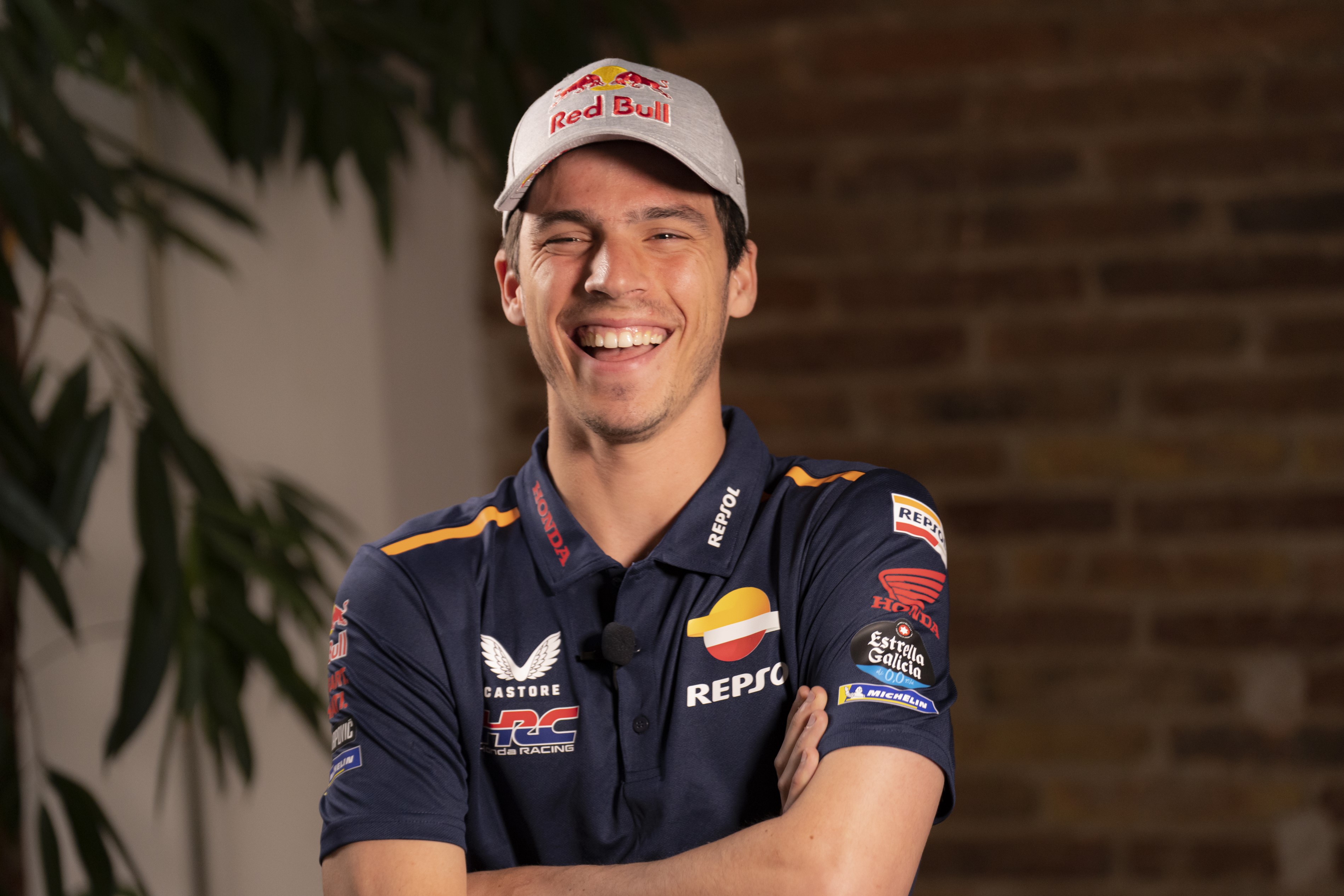 What a difference a year makes. Although like in 2022 question marks about its riders prevent Honda from placing any higher in our final order, our writers seem mostly convinced the main constraint on Honda's success this season will be its bike.
Suttill put the line-up top of his ranking and described Marc Marquez's and Joan Mir's pairing as a "superteam" created by Honda, which "finally has a second rider capable of regularly fighting at the front again" in the shape of Mir, while Freeman said "there's every chance Marquez is still the best rider on the grid if he can stay healthy".
Yet those fitness concerns still influenced some rankings – Patterson, who rated the pair fourth-best, describing Marquez as "an unknown given his still to be completed return from injury".
"It would be an easy number one for me if not for questions about Marquez's post-injury fitness ceiling and Mir's fit with the moody RC213V," added Khorounzhiy.
But Cozens felt Marquez proved he's still right up there among MotoGP's best even when far from fit.
"I'd be surprised if ranking Marquez and Mir second is indicative of where Honda finishes in the pecking order," he said. "But the way Marquez, still a long way from full fitness, was able to drag results from a 2022 bike that had little right being up at the sharp end says he'll still be a formidable force."
While he felt Mir was the "bigger risk of the two" when placing the Honda line-up second, on account of a shaky 2022 as Suzuki exited the premier class, Beer remained convinced.
"Suzuki's situation made Mir very hard to judge, but the excitement around him pre-MotoGP sticks in my mind and makes me lean towards thinking that 2020 title was a sign of greatness not an anomaly," he said.
1 DUCATI
Pecco Bagnaia, Enea Bastianini
160 points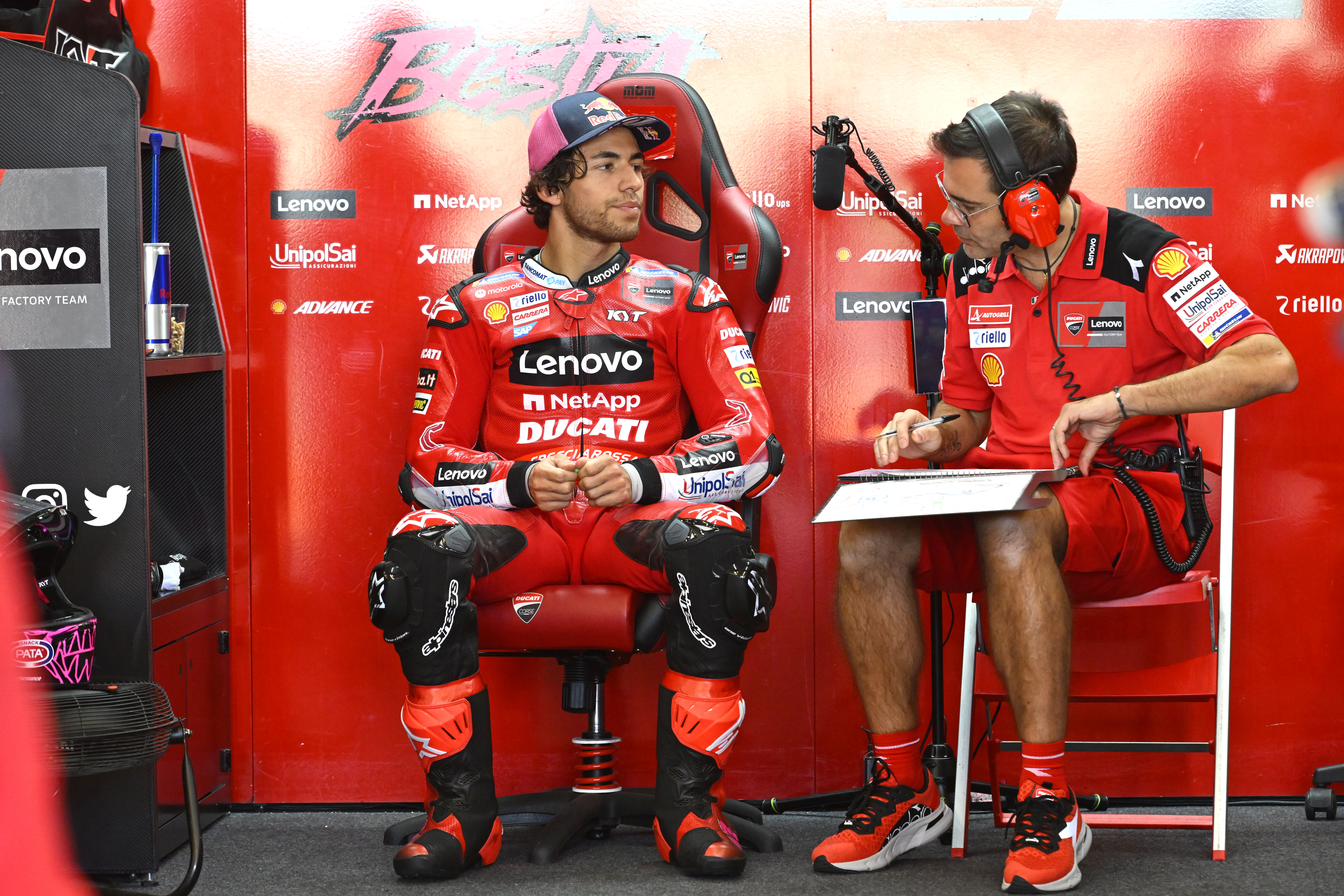 Best ranking: 1st (Simon Patterson, Valentin Khorounzhiy, Glenn Freeman, Jack Cozens)
Worst ranking: 2nd (Matt Beer, Toby Moody, Josh Suttill)
Our two best-ranked line-ups were head and shoulders above the rest, but in the end Ducati took top honours by 12 points – with four writers placing it top of the pile and the other three all putting it second.
"This isn't just a good line-up because both riders are fast," said Patterson. "It's made even better by the fact that in 2022 there was just a little bit of needle between them that should inspire both of them to push that little bit harder now that they're team-mates – and that any team order saga will reset to zero at the start of the new championship."
The needle referenced by Patterson was picked up on by Khorounzhiy, who called the Bagnaia-Bastianini combination "the most fiery line-up for the coming year", and Cozens – though he tempered that this could develop into "an intra-team rivalry that Ducati might struggle to keep a lid on".
Freeman felt if Ducati ends up with MotoGP's dominant package again then the pair "could be about to fight out a very closely matched title fight" while Suttill argued defending champion Bagnaia may still be short of the recognition he deserves.
"I think Bagnaia is better than people often give him credit for, while Bastianini is just as good as the hype he's generated in his short MotoGP career so far," he said.
The full rankings
| | | | | | | | | |
| --- | --- | --- | --- | --- | --- | --- | --- | --- |
| | Pts | MB | TM | SP | VK | GF | JS | JC |
| Ducati | 160 | 2nd | 2nd | 1st | 1st | 1st | 2nd | 1st |
| Honda | 148 | 1st | 1st | 4th | 2nd | 2nd | 1st | 2nd |
| Aprilia | 95 | 6th | 7th | 2nd | 5th | 4th | 3rd | 3rd |
| KTM | 92 | 3rd | 4th | 9th | 3rd | 3rd | 5th | 4th |
| Yamaha | 84 | 5th | 3rd | 7th | 4th | 5th | 4th | 5th |
| Pramac | 75 | 4th | 5th | 5th | 6th | 6th | 6th | 6th |
| VR46 | 69 | 7th | 6th | 3rd | 7th | 7th | 8th | 8th |
| LCR | 55 | 8th | 8th | 11th | 8th | 8th | 7th | 7th |
| RNF | 51 | 9th | 9th | 6th | 9th | 9th | 9th | 10th |
| Tech3 | 41 | 10th | 11th | 10th | 10th | 10th | 11th | 9th |
| Gresini | 40 | 11th | 10th | 8th | 11th | 11th | 10th | 11th |