In the middle of the 2021 MotoGP season, then-factory Honda rider Pol Espargaro made a startling admission about the struggling team that proved to be prophetic. Given the limited amount of testing time in the series, Espargaro said, Honda needed to qualify for concession status to find the way out of its hole, such was the extent of the difficulty it found itself in at the time.
That's proven to be a sage prediction, 18 months on, with things at the previously dominant manufacturer getting not better but considerably worse – a situation that means that two lonely podiums, for Espargaro at the first round of 2022 and for team-mate Marc Marquez at the Australian Grand Prix last month, might well be the worst possible result for Honda.
"If I have to be sincere, we need the concessions because if not, next year we will only have five days and this will not be enough to get out from where we are," Espargaro told journalists at the Catalan Grand Prix in June. "To have the concessions would be very useful for us at this moment."
Concessions are gained and lost based on a points system. A win is worth three points, second place worth two and one point for third, with manufacturers losing their special status once they reach six points and with points expiring after two years.
When a manufacturer has scored no podiums during any one season, they gain concession status for the following year – which means, of course, that without Honda's two podiums in 2022 it would be looking at a very different next season.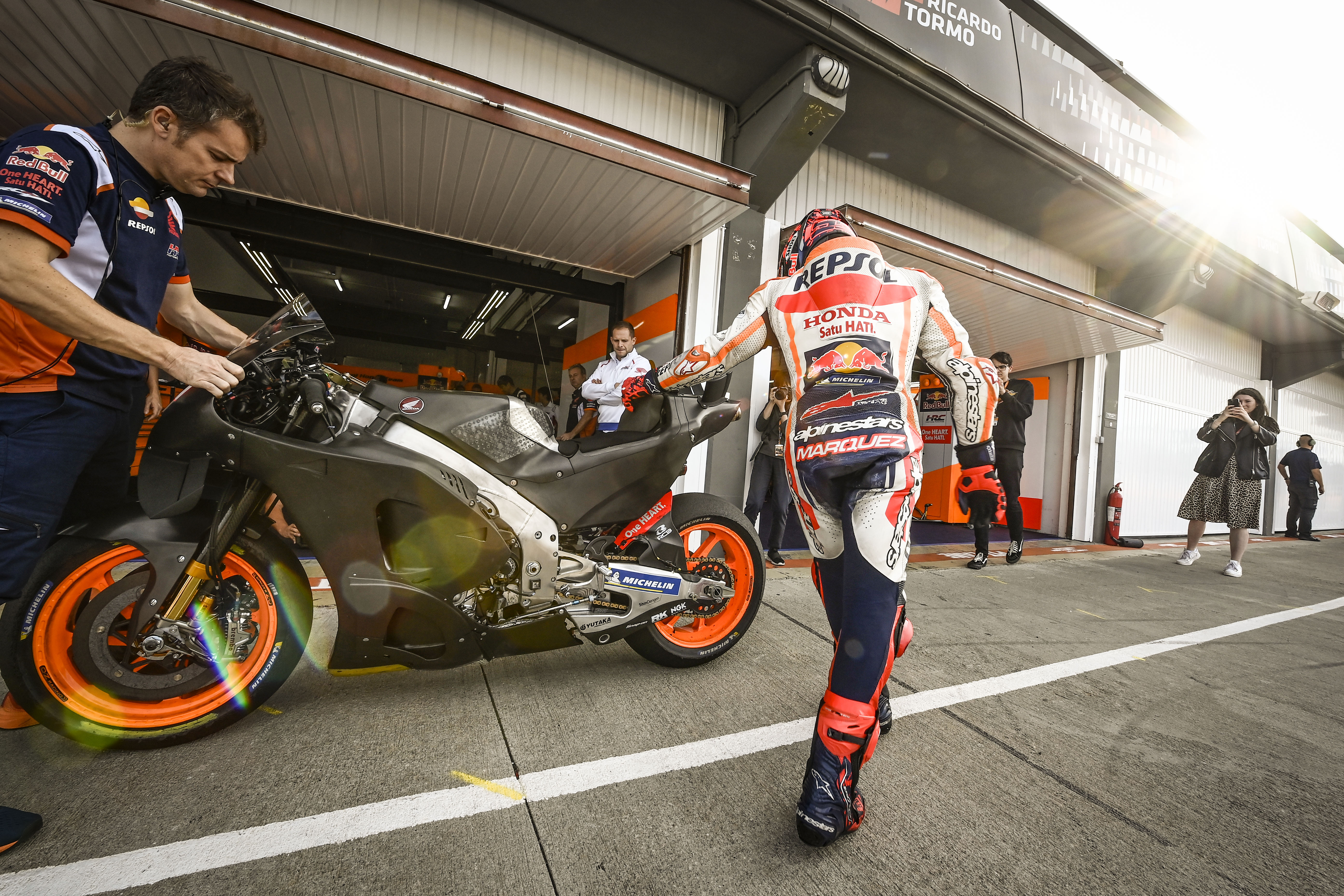 What Honda's exact concession points situation would've been had it gone podium-less in 2022 is somewhat clouded. Article 2.4.3 of the FIM grand prix regulations claims, among other things, "that Concession Points are not recorded against manufacturers whilst they do not benefit from concessions". Honda was not a concession manufacturer during Marquez's late-2021 wins, so in theory may have been eligible to bring its concession point count to zero.
Otherwise, six points would've remained on its record until at least October (the two-year anniversary of Marquez's last victory in Misano), which would have meant that a single podium finish – something that could realistically have happened at even the first race of the year – would have been enough to take them away again.
In any case, gaining concessions would allow Honda a range of rewards, from an extra two engines in its 2023 allocation (up from seven to nine) to the ability for test rider Stefan Bradl to test at any track (not just the three nominated by Honda) and for him to make six wildcard appearances rather than the current three.
But that's not where the real difference would be made. Rather, it comes from two other key parts of the rulebook. Firstly, Honda would gain the ability to make in-season engine upgrades. Currently forced (like all four other manufacturers) to seal seven identical engines ahead of the first round in Qatar, it severely curtails any chance to develop the bike and rectify problems.
That was most notably an issue for Suzuki in 2017, when selecting a specification of engine that had inherent issues essentially cost it a full season – while Aprilia in particular has been able to use the rule to its advantage, going from back of the grid to 2022 title contender by bringing constantly upgraded engines throughout the season.
More than that, though, concession status would also have gifted Marquez (and new signing Joan Mir) the one thing they need more than anything else: track time. With concession status comes the ability for racers – rather than just test riders – to jump on the bike at any test, not just at the mere nine days of track time they have between the end of the 2022 season and the start of 2023.
More limited than ever before thanks to rules in large part introduced for financial reasons that prevent racers from testing, Honda with the benefit of concessions would instead be limited only by the number of tyres available to it for testing purposes: 120 tyres per contracted rider for a total of 240 sets of Michelins.
That huge allowance would mean that as Marquez attempts to get back to full fitness on a MotoGP bike and Mir and LCR satellite rider Alex Rins set out to learn the RC213V, they could do so in the privacy of closed-doors testing, throwing tyres and new parts at the bike as long as they wanted to.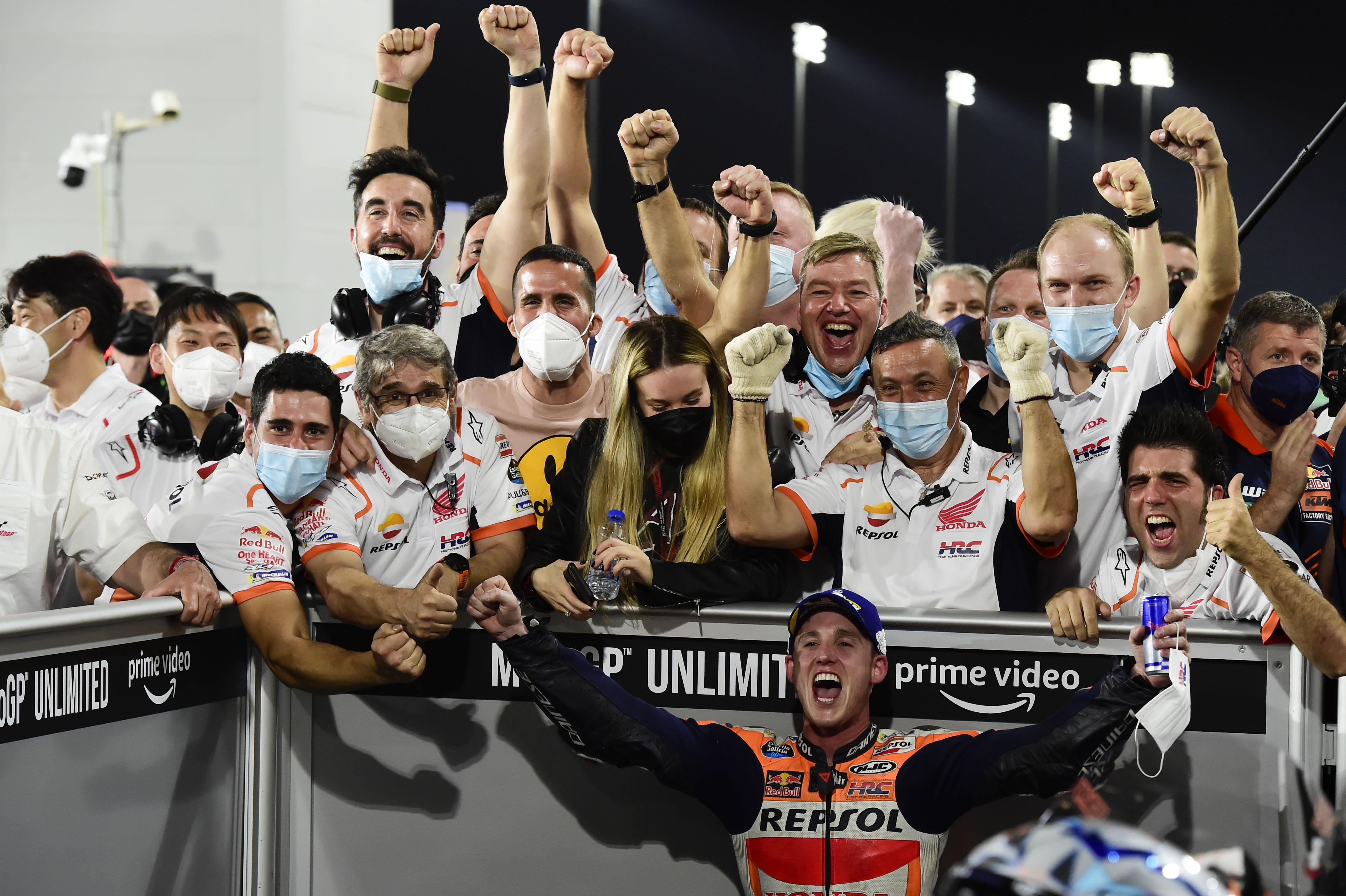 However, that's not the case – thanks to two podiums that amounted to little more than a brief glimmer of hope for Espargaro's Honda career and a sign that Marquez is finally on the path back to fitness for 2023.
Of course, telling a rider to give up a podium isn't an easy thing to do. But given the huge benefit that comes with concession status, you have to wonder if Espargaro hadn't scored one at the opening race of the year, would Marquez's orders for Phillip Island at the end of the season have been a little different?