When Suzuki last exited the MotoGP world championship at the end of the 2011 season, it was back again within only three years under a relaunched and redesigned racing programme – one it began work on pretty much as soon as it parked its bike at the end of its 'last' race.
That's given fans of the brand a bit of positive expectation following its latest departure at the end of 2022.
However, with circumstances very different this time around, it's hard to see that optimism as anything but false hope.
MotoGP was a very different championship when Suzuki last quit. Brand involvement was plummeting as the 2008 financial crash started to be felt, with fellow Japanese manufacturer Kawasaki already walking away from the series only two years earlier.
With Suzuki looking to cut costs in an attempt to stay solvent – and with the global market for large capacity motorbikes already drying up as the ripple effects from the subprime mortgage crisis left people with less money in their pockets to spend on road-going race bikes – the on-track division of the smallest of Japan's racing manufacturers was an obvious target for belt-tightening.
And let's not forget that while things were bad worldwide, they were particularly tough in Japan in the aftermath of the catastrophic 2011 Tohoku earthquake and tsunami, which hit much of the country's east coast. The World Bank later estimated that the economic cost was over £200billion, on top of the 20,000 tragic deaths.
But even in the face of such hardships, Suzuki did everything that it could to try to stay, first cutting the team down to a single rider (newly-crowned 2022 World Superbike champion Alvaro Bautista) for 2011 before leaving it until after the very final race of the year at Valencia to announce the pullout news, in the forlorn hope that there was a way to save the team.
And while it might have left, Suzuki was always adamant at the time that its departure from MotoGP wasn't a clean break from racing, but instead was simply a temporary pause to allow it to recover from the impact of the previous years – and its 2014 return was an ambition right from the day that it announced it was leaving.
"Suzuki Motor Corporation has decided to suspend temporarily its participation in FIM Road Racing Grand Prix MotoGP from 2012," was how it phrased its departure at the time.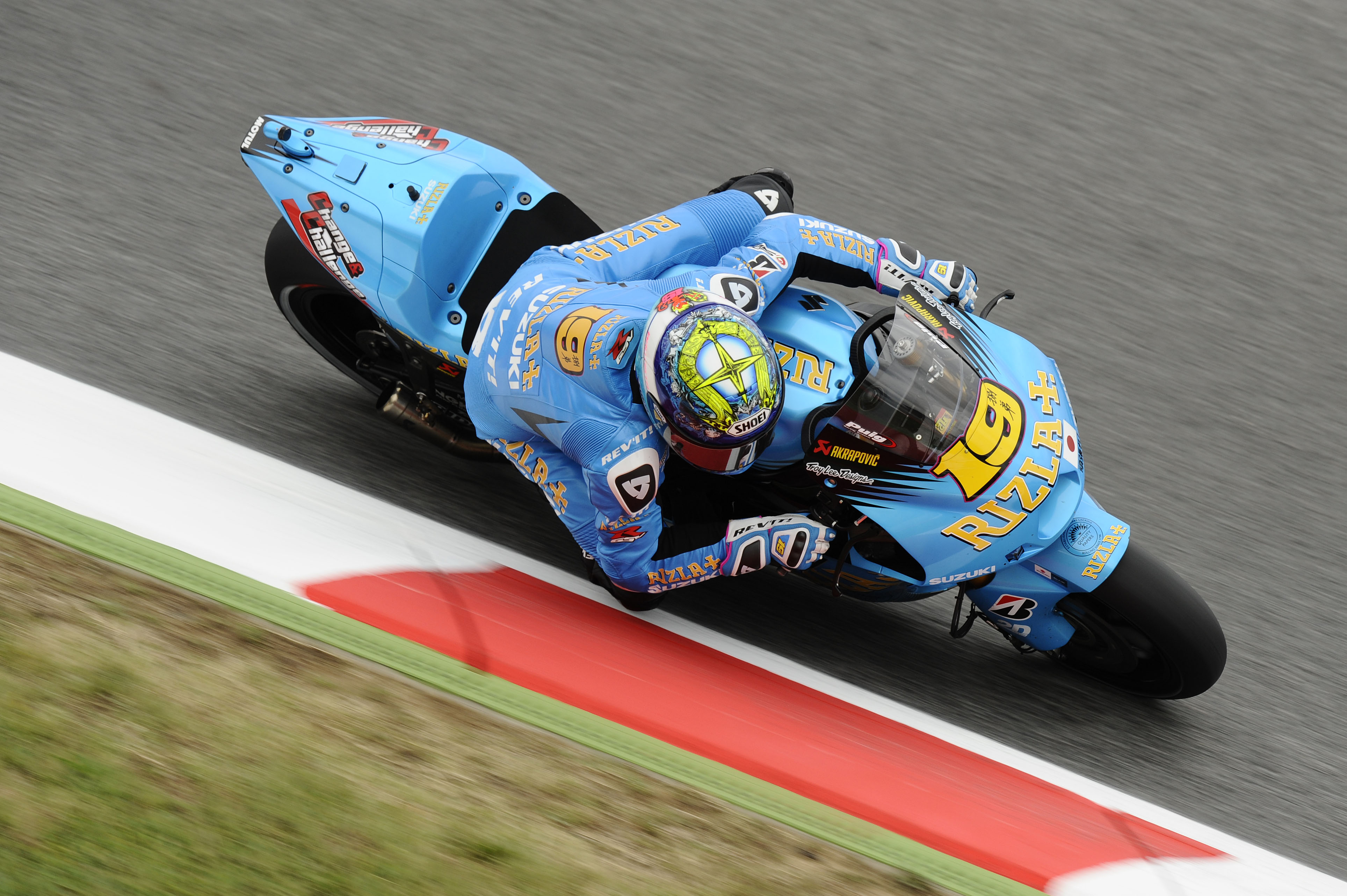 "This suspension is to cope with tough circumstances mainly caused by the prolonged recession in developed countries, a historical appreciation of Japanese yen and repeated natural disasters.
"Having an eye to returning to MotoGP in 2014, Suzuki will now focus on developing a competitive new racing machine for that class."
And that's exactly what Suzuki did, not dismissing the racing department back in Japan but rather putting it to work right away on a new machine, the GSX-RR that Randy de Puniet would debut at the end of 2014 before Maverick Vinales and Aleix Espargaro completed a full season onboard it in 2015.
That stands in stark comparison to how its 2022 departure happened. Coming not as a last-ditch move at the end of the year but rather as a mid-season announcement that was always going to impact the team's performances for the remainder of the season, it hints at the very different reasons for walking away this time.
Instead of talking about temporary pauses or financial issues, it's been all about a corporate refocusing, with much talk coming out second-hand from the squad about a move towards electric vehicles, a departure from the sportsbike market, and renewed focus on expanding both its car and small-capacity bike market.
That's evidenced not just in Suzuki's departure from MotoGP and from the Endurance World Championship, where it was the reigning champion, but also in its 2023 road bike model line-up.
From 2023, there will no longer be a GSX-R1000 on sale in Europe, following the path of both its 600cc and iconic 750cc models as tightening Euro 5 emission standards caught up with its lack of development; the 1000cc engine in the current model is essentially unchanged from the L7 version first introduced in 2017 (itself an update of the 2009 spec).
And the crux of the matter is that with no sportsbikes to sell, there's not much point in having a racing programme, especially for a brand that admits that (in a world where the likes of Honda and Yamaha go racing to sell underbone scooters in Indonesia and India) it still sees the purpose of its racing programme as being to sell race replicas for the road.
Perhaps there is a way forward in the future that might lead Suzuki to return to MotoGP, especially as the championship both heads to India in 2023 (a key market for it) and works to incorporate more and more green technology.
But, unlike in 2011, there is definitely no clear path forward this time around.