The shock news that Suzuki is set to pull out of MotoGP at the end of the 2022 season, only two years after winning the title with Joan Mir, has left many people scratching their heads at a decision made by the company's Japanese management that has even blindsided its race team.
Yet, when you read between the lines of Suzuki's positively antiquated marketing strategy towards its race department, as laid out by the company itself in its latest annual report to shareholders, the reason for the decision may be surprisingly obvious – and hints at just how little attention it's paid to not only its own business but that of its rivals.
Back in the good old days of huge motorcycle sales dominated by sports bikes, the reason for a manufacturer going racing was plain and simple: the good old adage of 'win on Sunday, sell on Monday'.
Bike sales were directly attributed to the performances of factory-backed race teams, making a clear case for why a marque needed a racing programme if it wanted to be competitive in the market-leading sales category.
However, with the collapsing sale of bikes in Europe and Japan and a shift away from sports bikes to adventure touring machines, that model has changed. Long gone are the days when the likes of Honda Fireblades and Suzuki GSX-Rs were the most common machines sold in the UK, for example, long overtaken by big touring bikes like BMW's GS.
As a result, the concept of translating racing success into immediate and tangible dividends in the dealerships has morphed. Sure, there's still some cross-promotional benefit to racing, but it's not the same as it was as recently as 20 years ago when sports bikes still ruled the markets.
Yet despite that transformation in sales, Suzuki has remained welded to the past, insisting even as its rivals have looked elsewhere that the only point of going racing is to shift high-end sports machines like its Hayabusa hyperbike and the GSX-R1000, which has gone without a significant update since 2017 and is unlikely to even be road legal in Europe next year as it doesn't meet Euro 5 emission requirements.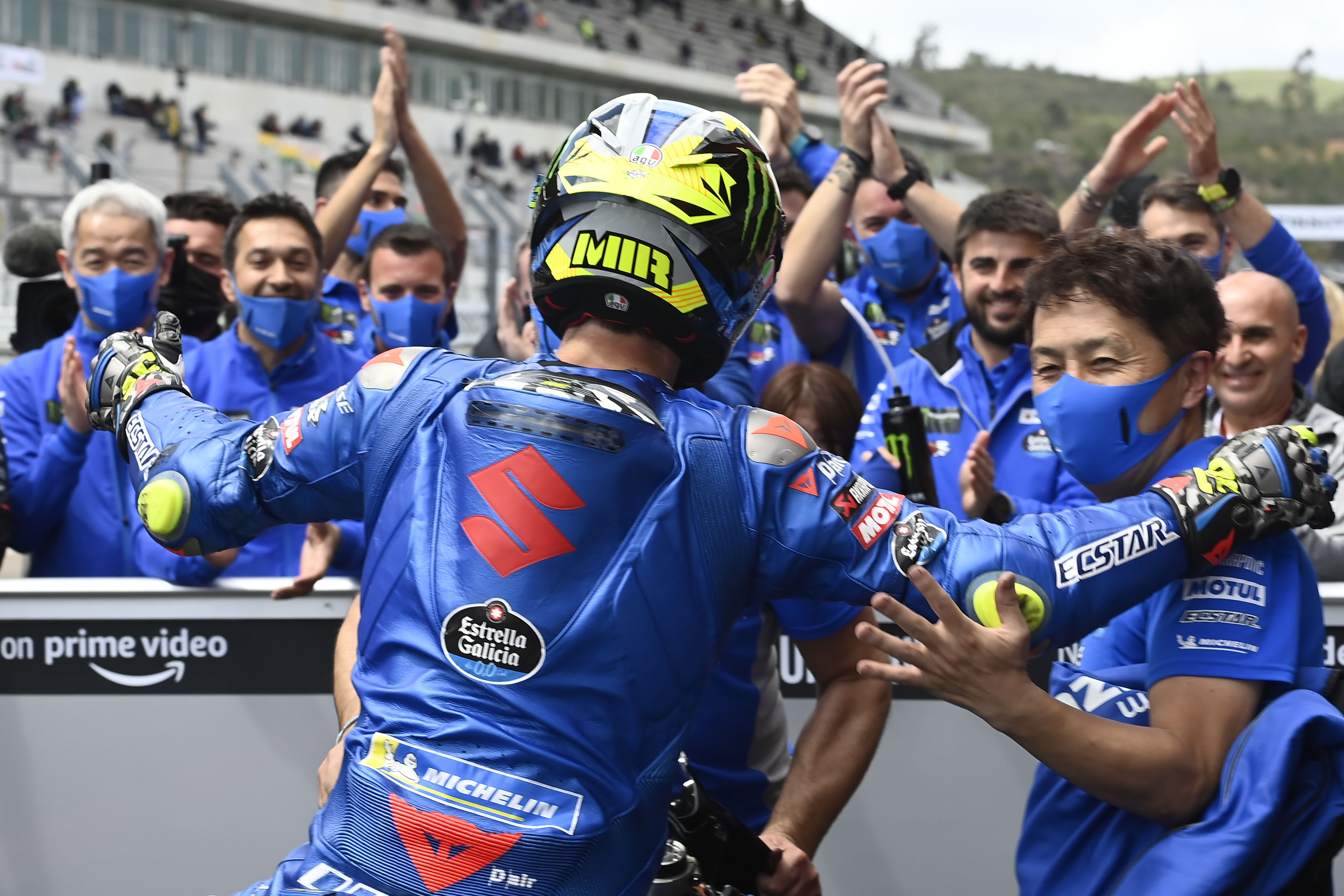 We know this as a matter of fact, not speculation, too, because it's information that it laid out in its 2021 annual shareholders' report, making it clear that 'race on Sunday, win on Monday' is the prime reason for going racing.
"We will strive to proactively expand sales of large displacement models by achieving good results in MotoGP racing," the company stated under the Europe and North America section of its report.
"By introducing new large displacement models such as the Hayabusa and winning both rider and team annual titles in MotoGP racing, we will continue to improve our brand image and promote sales of large displacement models, primarily sports and standard models."
So what has encouraged other manufacturers to stay in racing, if there's no longer a clear link between success on track and a return on the road? Well, while the link between victory and the sale of large-capacity sports bikes in Europe, Japan and North America is no longer what it was, there's still one key demographic where the link between racing and sales remains: the huge Southeast Asian market.
As both bike sales and MotoGP audience figures have decreased in Europe, they've exploded in markets like Indonesia, where there are both tens of millions of new fans of the sport and where Japanese manufacturers now sell the vast majority of their machines.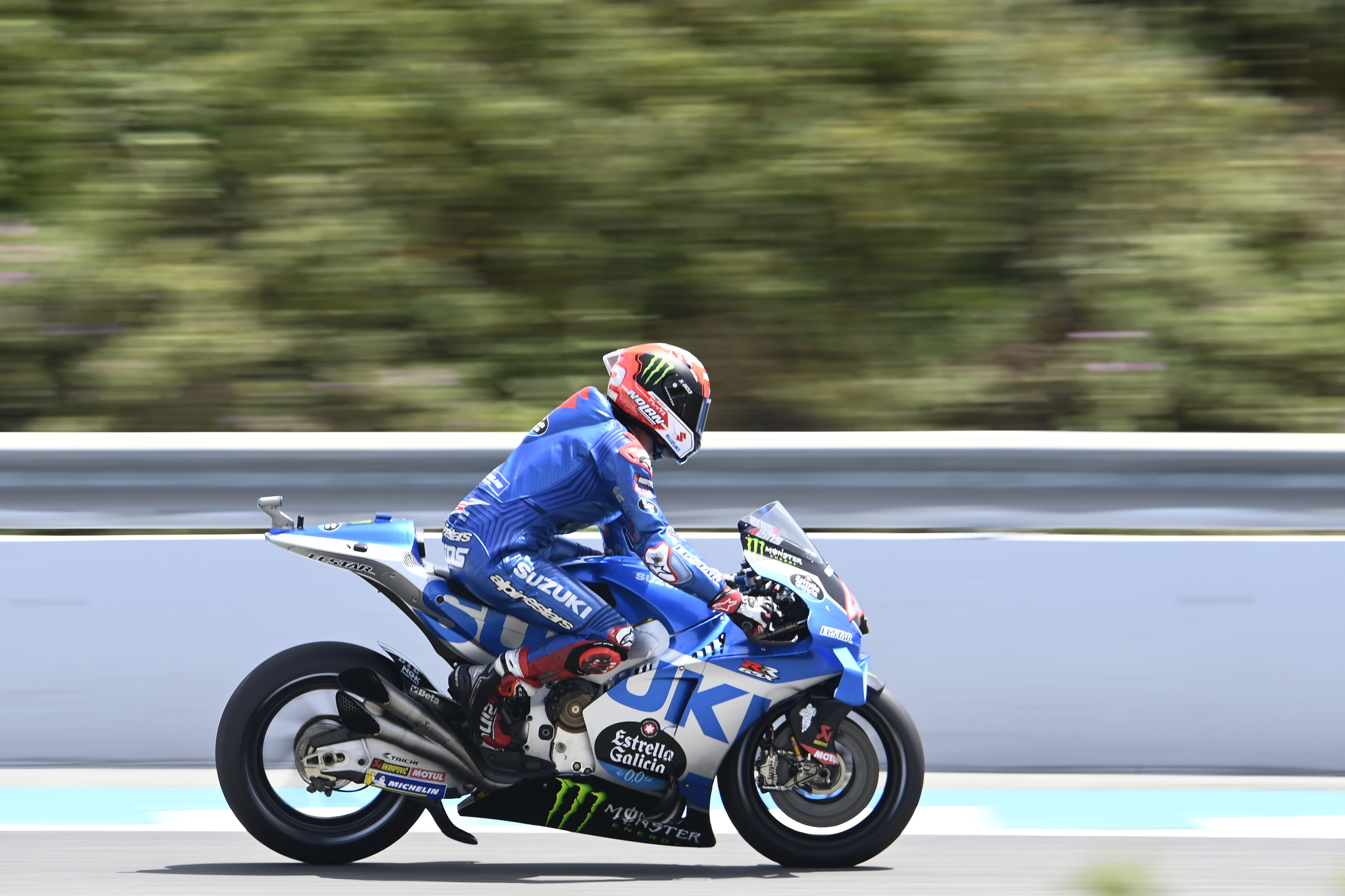 Sales in Indonesia (which had its first MotoGP race in 20 years only six weeks ago) last year were understandably hit hard by the pandemic but nonetheless managed to surpass the five million mark, with the majority of that market chunk going to MotoGP's most successful Japanese manufacturers, Honda and Yamaha – the two brands selling a whopping 3,928,788 and 1,063,866 bikes respectively.
Yet despite a strong selection of small-capacity machines on offer in that market, it seems that Suzuki has simply never been able to properly utilise its MotoGP success to break into it.
There are none of the marketing events featuring its star riders there that you see from Honda or Yamaha, none of the team launches in central Jakarta, none of the meet-and-greets with thousands of screaming fans.
And the result? While Honda sold nearly four million bikes in Indonesia last year and Yamaha over a million, Suzuki sold just 18,380 units.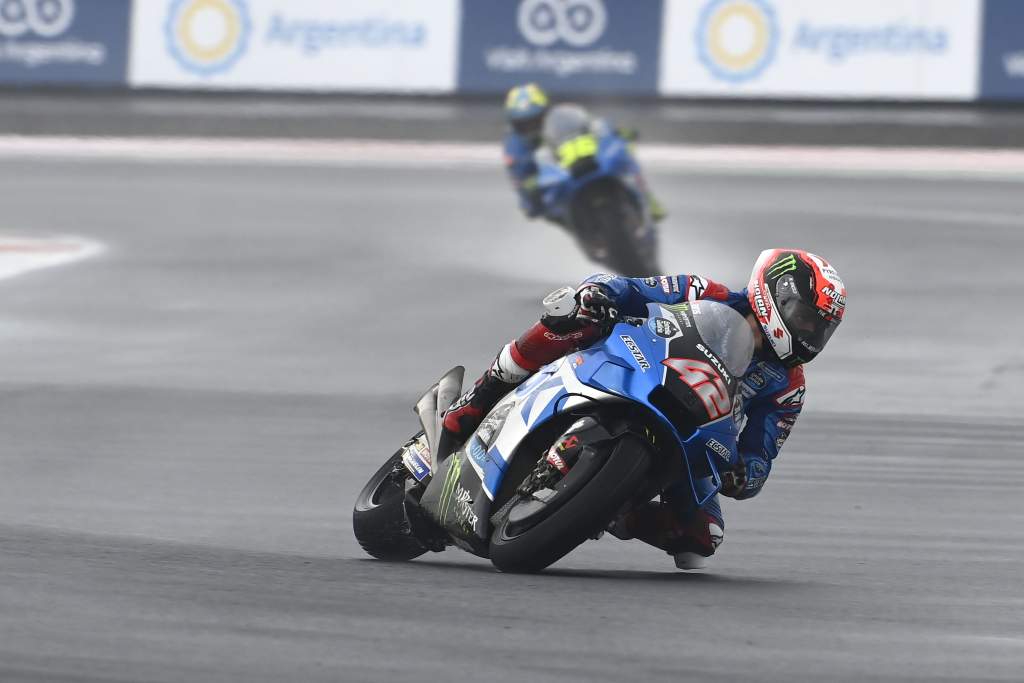 In an age where racing success no longer translates into the sale of hundreds of 1000cc sports bikes in Europe but to literally millions of 150cc commuter bikes in Asian markets, Suzuki seems to have completely missed the boat. It's been left behind by its rivals, and denied the many millions of Yen that those sales allow to be invested into racing.
To be fair to the company's management, it's not like it's on the verge of bankruptcy, with healthy sales of half a million bikes in another key developing market: India. But, without the same racing-crazy culture there (despite annual sales in 2021 of over 15 million bikes), there isn't the same racing-to-road link.
With that context – and that antiquated view of the logic behind having a racing program in the first place – it's not hard to see why the company's Japanese management has chosen to save their money.
Yet it's a situation that you can't help but think could have been avoided with some smarter utilisation of its team's rather incredible successes not just to continue winning but to try and steal away at some of its rivals' success off the track too.