When Suzuki MotoGP team boss Davide Brivio dramatically walked away from the squad at the end of its highly-successful, championship-winning season in 2020 to join the Alpine Formula 1 team, it seemed like just an unfortunate end to a fantastic relationship.
But, in light of this week's bombshell news that the entire team structure he built from scratch in 2014 will fold at the end of 2022, is there a link between the two decisions?
Brivio's departure was a shock at the time. Joining Suzuki in 2014 when its return to the premier class was first announced, only three years after it previously withdrew in 2011, he was tasked with the all-important job of building a team from the ground up, after the previous team (led by Englishman Paul Denning) had largely been split up.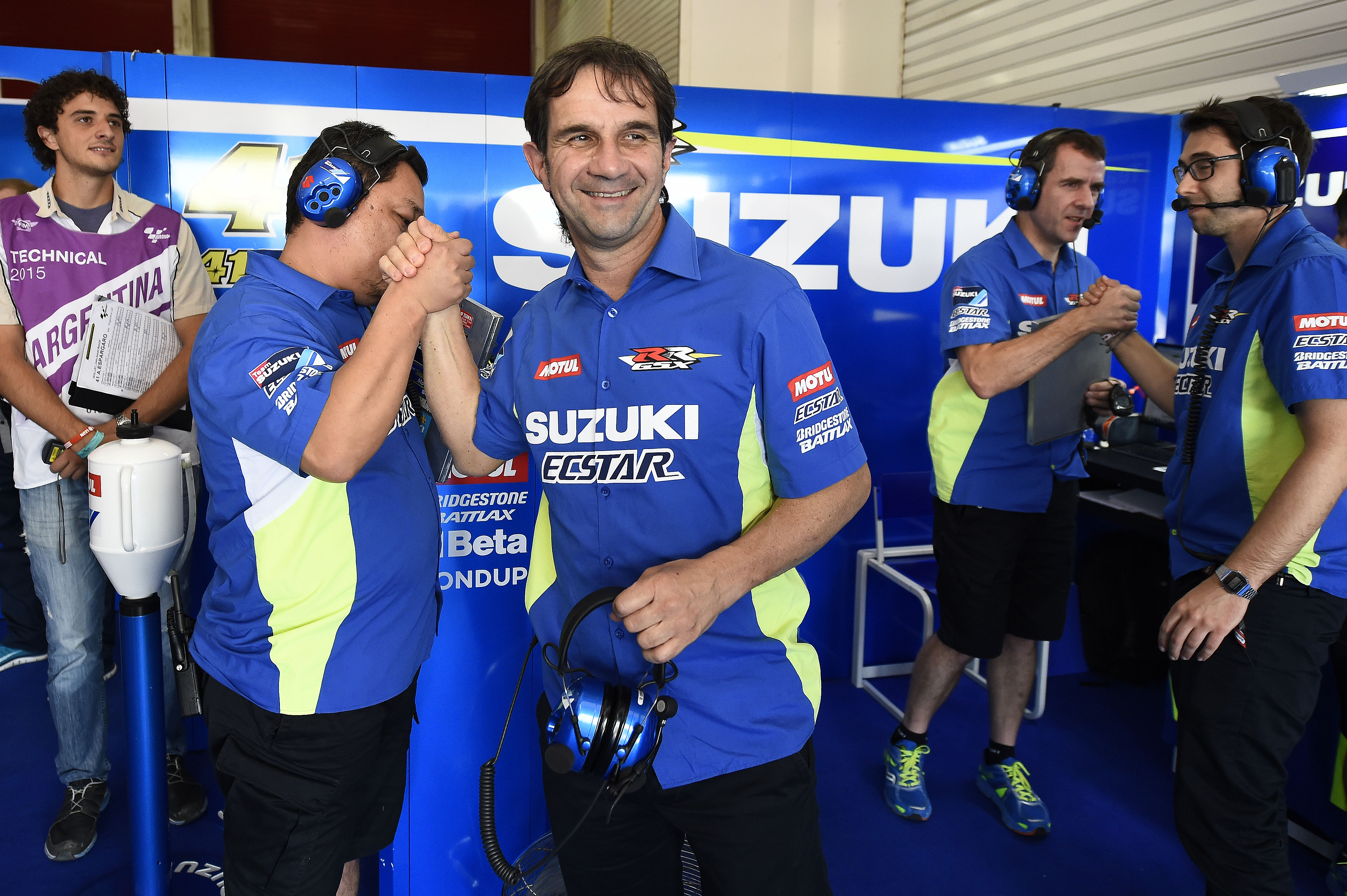 He did a fine job for the firm, too, building a squad that is largely acknowledged as one of the leanest but most well-run and efficient in the championship, stacked from the ground up with professionals and maintaining a cherished mix of Italian passion and Japanese precision that remains to this day.
On top of that, of course, Brivio's Suzuki was also highly successful. It backed not just one but three hot young talents by promoting Maverick Vinales, Alex Rins and Joan Mir directly from rookie seasons in Moto2 to factory MotoGP rides, and that gamble paid off three times with the trio all becoming race winners for the factory team – and, of course, with Mir going on to pick up an unexpected but hard-earned world championship in 2020.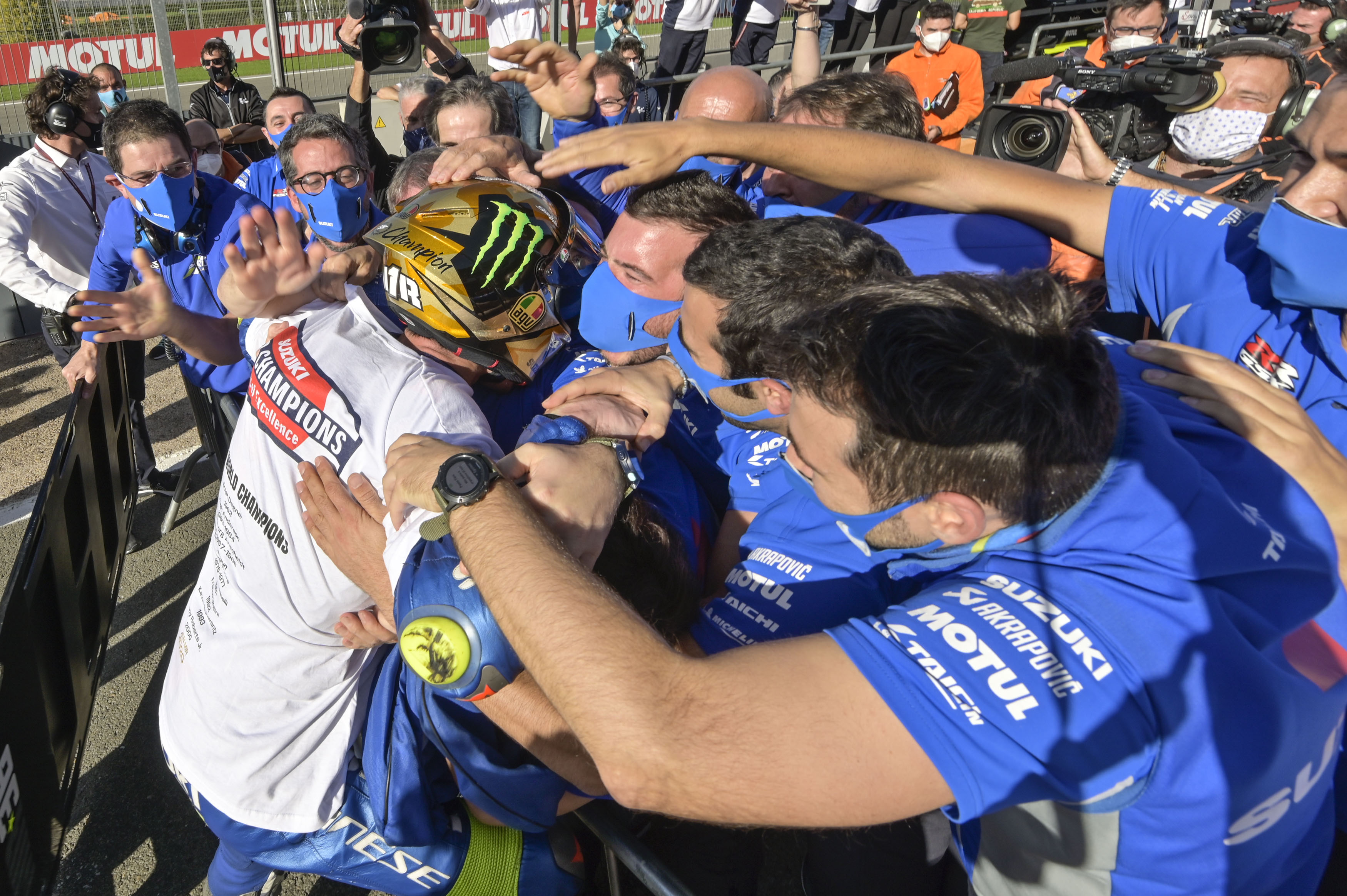 While Brivio might have departed unexpectedly at the end of that title-winning season, lured away by the chance to work in F1 with Alpine (which in itself, didn't turn out quite as expected, with Brivio moved sideways after 2021), his Suzuki legacy remains, with both its riders fighting for the title again in 2022 and the squad currently leading the teams' championship.
But following the veteran Italian's departure, there were immediately signals that things within the team weren't going to run as smoothly without him.
Firstly, of course, there was the troubled decision to replace Brivio, a process that took well over a year despite Suzuki's Japanese management eventually going full circle and settling on former Honda and Ducati manager Livio Suppo – the very first name suggested to fill Brivio's shoes.
In the meantime, the team suffered as a result of the lack of a figurehead. It was initially headed by committee as senior figures both gained more power over their respective areas of responsibility and as Suzuki formed a management committee to take key decisions, and that didn't work in practice.
Admittedly not just a result of the lack of management but also of the pandemic, project leader Shinichi Sahara (unofficially the 'boss' of the committee) became isolated from his engineers back in Japan as he was forced to spend more and more time in Europe by travel restrictions.
As a result, development became somewhat stuck in the mud, and – particularly because the team was missing a ride height device for the first half of the season – so did Mir's title defence.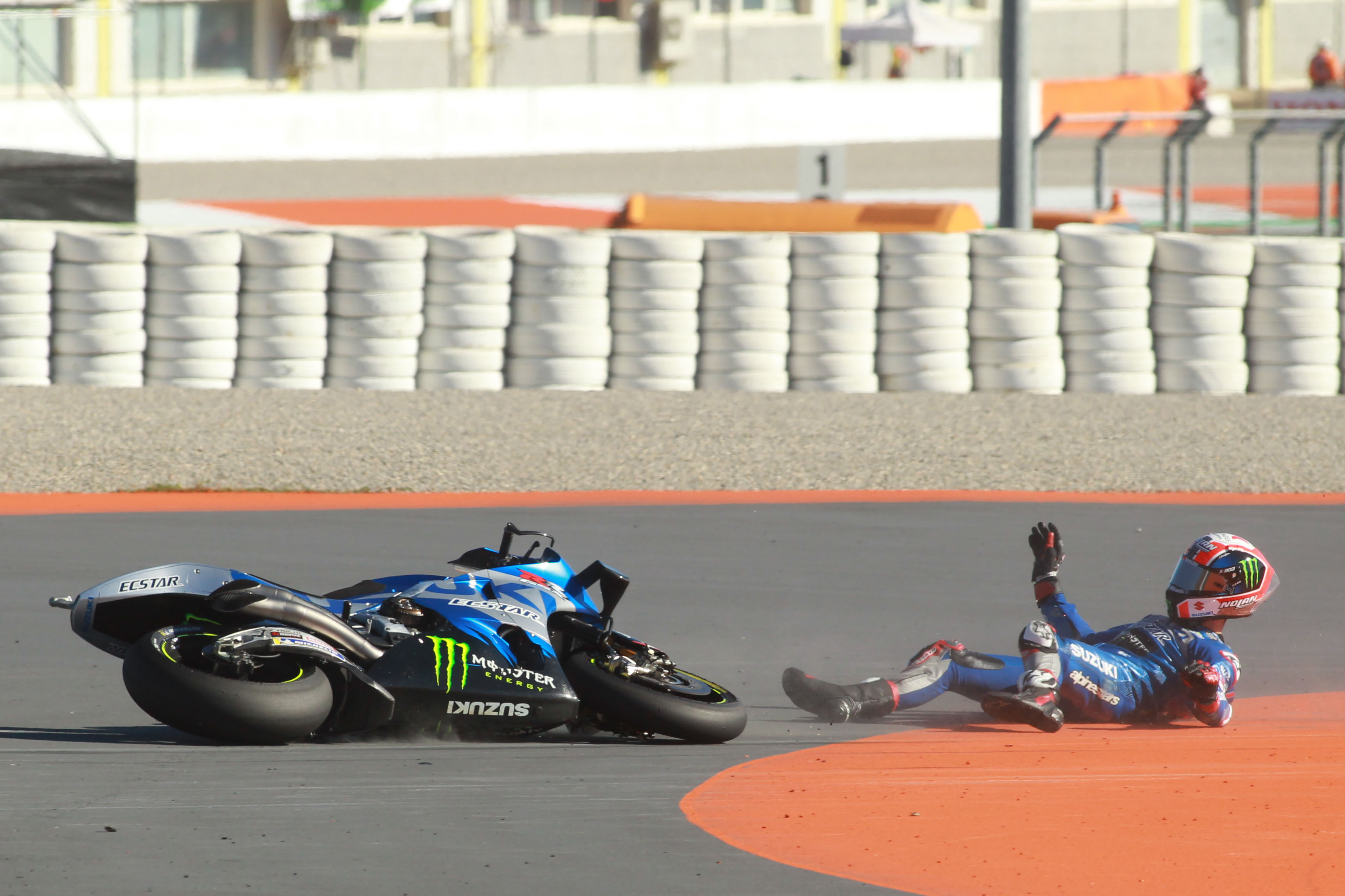 Had Brivio remained with the team, you'd imagine that results would have remained stronger too. It's not that 2021 was a bad year, per se, with Mir eventually ending the season in third place, but the team did go an entire year without a victory and Rins had a particularly horrible season that could arguably have been avoided under the wing of Brivio.
Another key part of the project that suffered without Brivio in control was Suzuki's plan to expand its efforts and add a satellite team.
Brivio was a key proponent of making it happen, and was believed to have largely convinced the board that it should make the satellite leap in 2022 with none other than Valentino Rossi himself waiting to step in and run the squad under his VR46 banner.
That prospect went away with Brivio's departure, too, ending any chance of an independent Suzuki team until at least the start of 2024 and with the board again needing to be freshly convinced of the merits of all the additional data it would bring for the GSX-RR every weekend, according to Brivio's replacement Suppo when speaking to The Race only last weekend at the Portuguese Grand Prix.
And while neither the lack of results in 2021 nor the lack of a satellite team are likely to have triggered this week's shock news, it's not hard to imagine that perhaps had Brivio remained, then things might have been a bit different had he been able to use his considerable influence over the head office back in Japan.
It's going to remain one of the great what-if questions of MotoGP, of course; one that we're never going to find out the answer to now – but one way or another it's a terrible shame that the dream team assembled by Brivio will now be ripped apart.