The departing Suzuki MotoGP team's boss Livio Suppo says it is easily forgotten within motorsport that "racing is not compulsory".
Suppo only joined the squad at the start of the 2022 season – taking over from the man who essentially built the squad from the ground up, Davide Brivio – following a complicated one-year period without a solid team principal after Brivio's switch to F1 with Alpine.
But, coming with extensive experience at both Ducati and Honda, managing Casey Stoner to world titles with both brands, Suppo knows a thing or two about MotoGP. And, while the exact reasons for Suzuki's departure remain unclear, with mixed signals ranging from internal politics to a move towards electric vehicles, Suppo says one thing is clear: it's not essential for a manufacturer to even have a racing division any more.
"Inside a company," he told The Race exclusively after his rider Alex Rins' farewell victory, "there are always the people who want to go in this direction or that direction.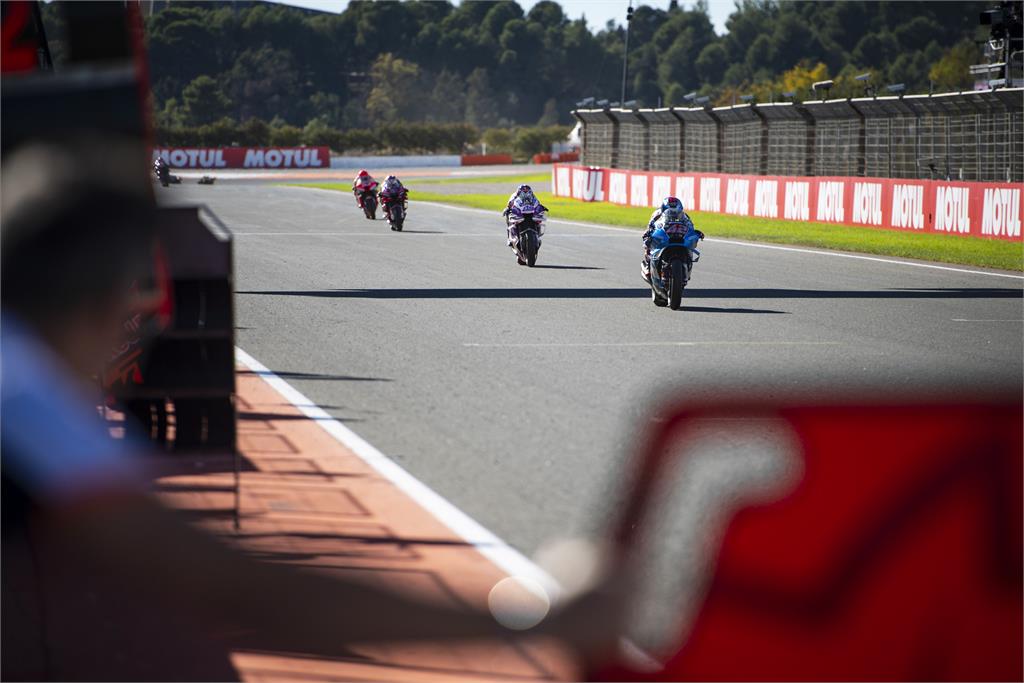 "For sure those who wanted to stay will be very sorry today. For the others, I don't know. In the end, it's a decision they made.
"I'm a racing guy, but I know very well that racing is not compulsory. Sometimes, people who work in racing forget about this.
"It's compulsory to have a good commercial structure, a good marketing structure, a good product to sell. Racing is a plus, something that can add some value depending on the company. Companies like Ferrari or Ducati, it's crucial, but for companies like Suzuki, Yamaha, Honda, if you race or not, it doesn't dramatically change the destiny of the company, especially in the short term.
"It's much more important to have the right product more than to win races. I'm not stupid, I know this.
"I totally understand that some in the company understand that it's better to create other things, I respect the decision, and I'm just glad that we proved that we've done a good job this year."
It hasn't been an easy year to manage for Suppo. Inheriting a team that had lost out on the chance to defend its 2020 world title with Joan Mir thanks to a number of factors more internal than external, then hit with the news of Suzuki's imminent departure, it was a big task to hold the whole thing together.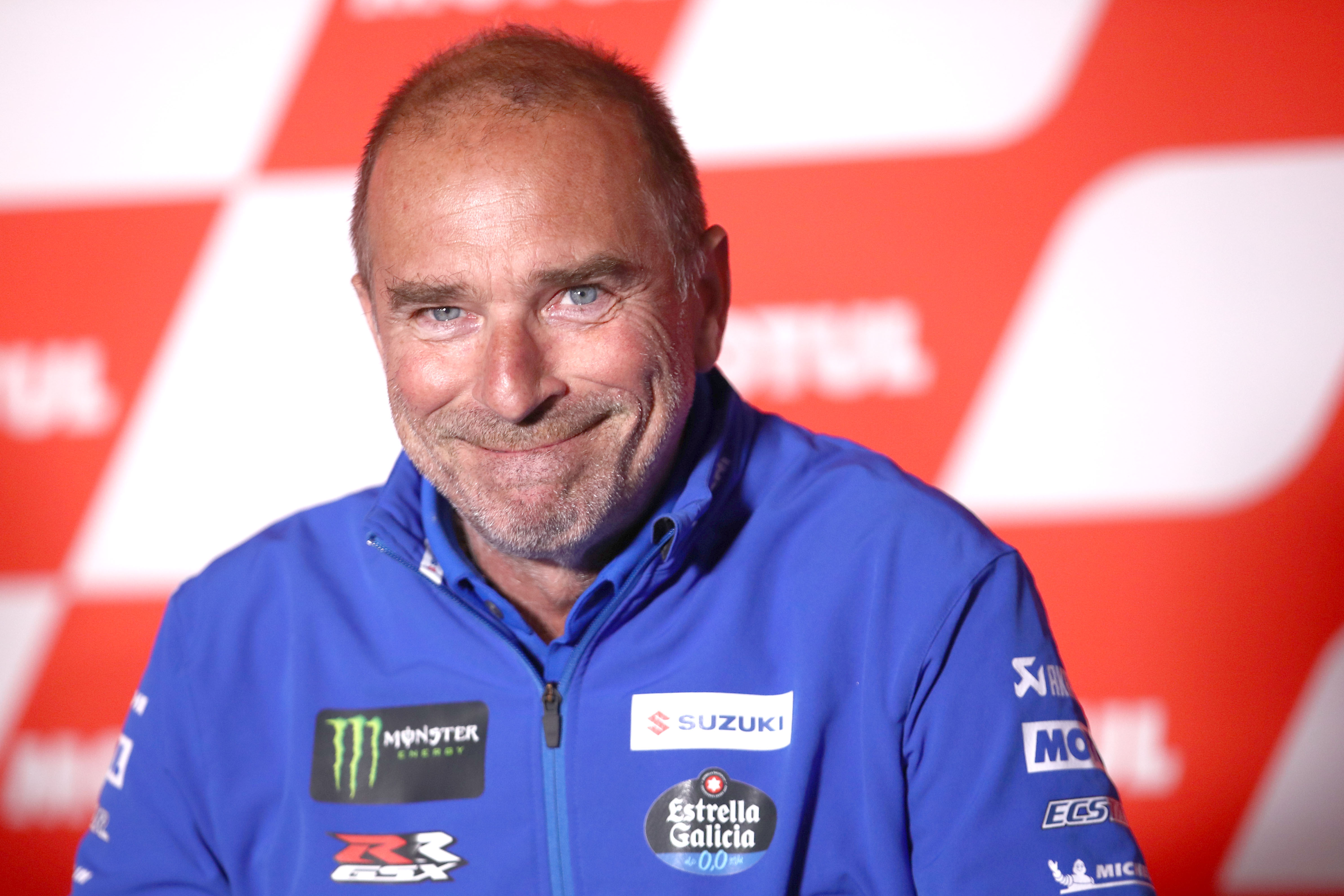 But, despite one side of the garage in particular struggling considerably and even in the face of what was always looming at Valencia, Suppo is adamant that the year remains something to celebrate not mourn.
"Alex is a very emotional guy. On the grid, when the mechanics left he started crying. Then he said 'f**k, I have a race to do!' It's something special, and he has a great potential. I really hope he enjoys next year and I'm happy for Lucio [Cecchinello, LCR Honda team boss] that he's getting a fast rider.
"On the other side of the garage it's been a disaster season. I spoke with Joan before and told him 'your talent is your talent'. You don't lose it, it's just that sometimes you have bad seasons, and I'm sure that he will be back to the top."
But while it might have been a challenging year since the bombshell announcement was first made at Jerez back in May, one thing is for sure: that Suppo was able to at least ensure that the final season ended in as good a way as possible, on a high after all the lows that had come earlier in the year.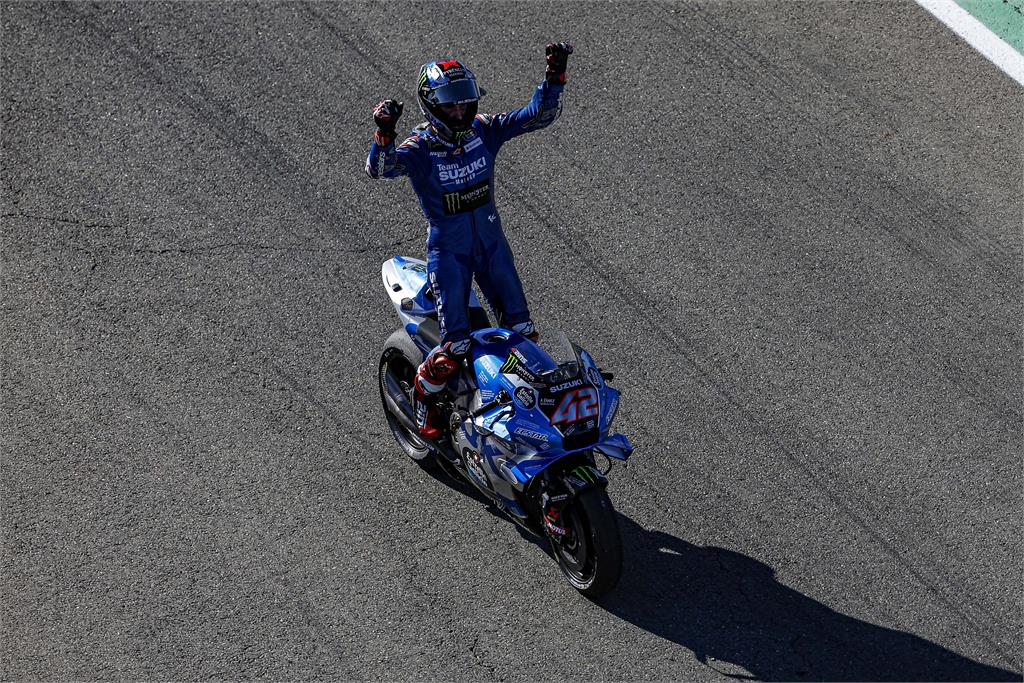 "In reality, it was my dream," he admitted. "Well, my dream was to finish one-two, but that was a bit too far! I can't thank Alex enough for the emotion he gave us in Phillip Island and here, and we must thank all the guys because since Jerez they've been able to keep working and to never lose their motivation.
"What else can I say except to thank Suzuki for this opportunity? It's been very short, very intense, and unforgettable.
"They asked me to be here to manage the team, I think I had to manage the team in a very difficult situation, and I'm, honestly speaking, proud of what we have done."