Honda will need to make a much bigger step over the off-season to make it possible for Marc Marquez to challenge for the 2023 MotoGP title, according to the six-time champion.
Marquez, who had been testing various parts extensively in the closing stages of the 2022 campaign, had two prototype RC213Vs available to him alongside his final '22 bike in the post-season testing day in Valencia.
And while the 29-year-old wouldn't go as far as to describe himself as disappointed, he acknowledged he expect much more from Honda in terms of development.
"Basically, we tried a proto-bike that was also with new aero," said Marquez of his testing programme.
"And same engine with a small modification, different chassis.
"And that's it. Then we didn't try many things, just concentrated on the proto."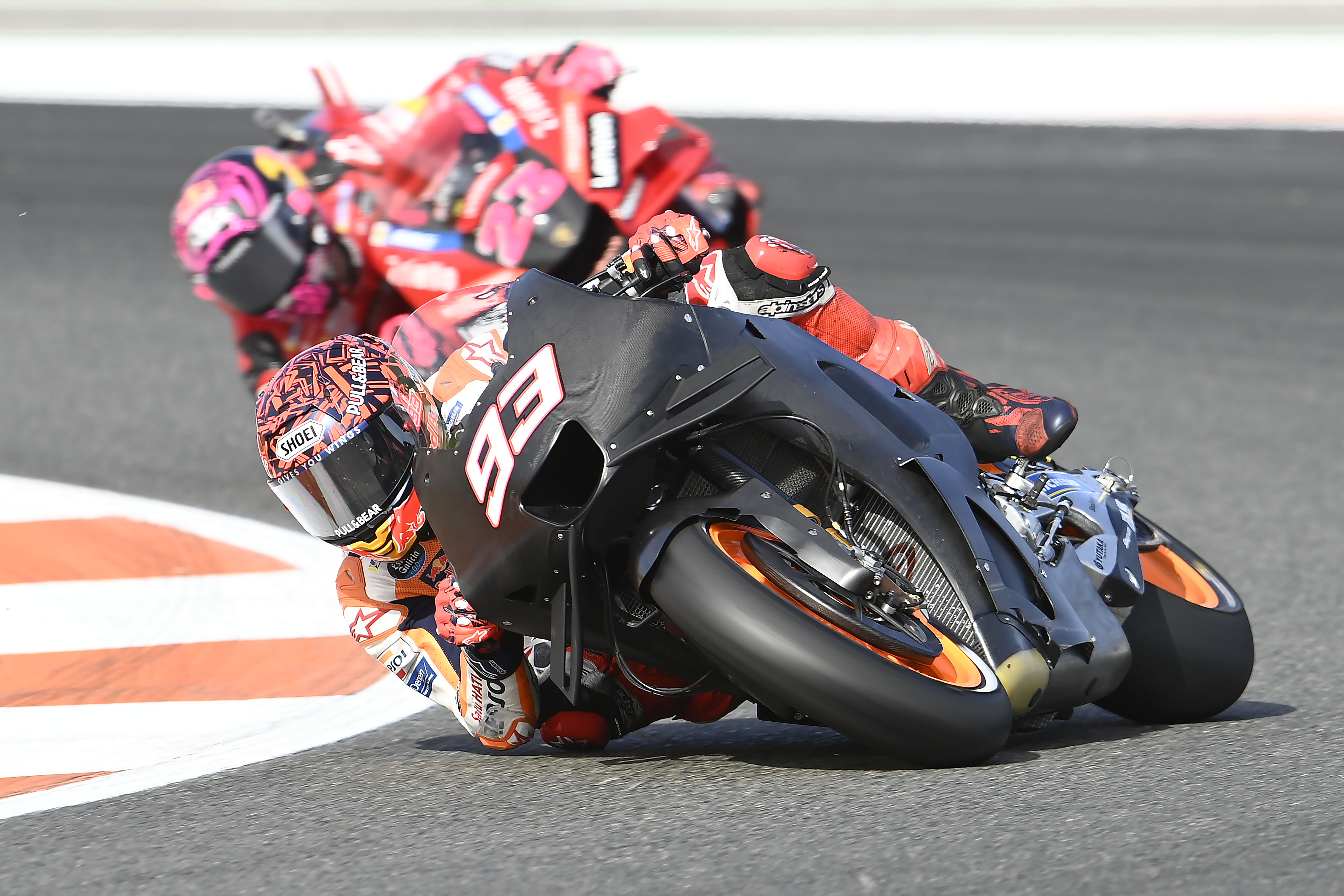 Marquez ended the season emphasising upright braking and engine performance in the higher gears as the two main areas holding Honda back.
The Japanese manufacturer finished last in the MotoGP constructors' standings for the first time in its history in 2022, and was the only of the six brands in the premier-class to end the campaign winless.
"Not big difference," Marquez said of the new RC213V he'd tried in Valencia.
"A bit more feeling on the front but then we are losing in another area. So, compromise.
"The laptime with both [old and new] bikes was very similar. So, in the end, the performance on the time was very similar."
Asked if he'd expected more, Marquez said: "Always you expect more. But it was not there.
"The most important that Honda is working, we know that we are working more for February [testing] than now. I expect a bigger step in February in the Malaysia test."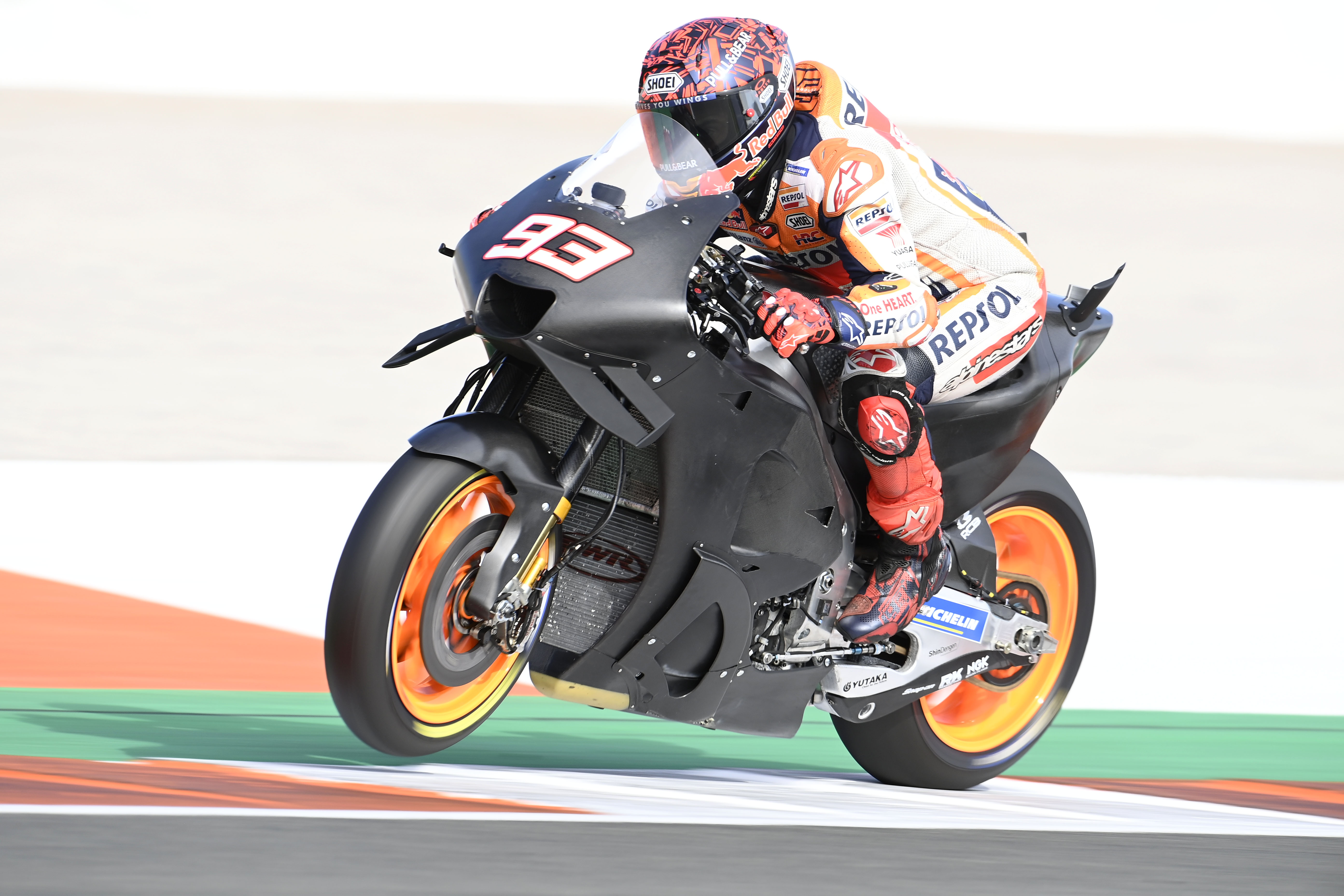 Honda MotoGP boss Alberto Puig was arguably more critical than his star rider, telling MotoGP.com: "We tried different bike concepts. We were expecting a little better result at this moment.
"We find some positives but not as much as we expected. We have to keep going, we have to keep working.
"We did since the Misano test a lot of job, but it hasn't paid off. It hasn't shown in the results."
Marquez, meanwhile, did praise Honda for its "reaction", emphasising that he hadn't ever seen this much staff from the manufacturer's Japanese operation at the test. He also said he was "happy" with the engine modifications "because it's a little more torque – but a little bit".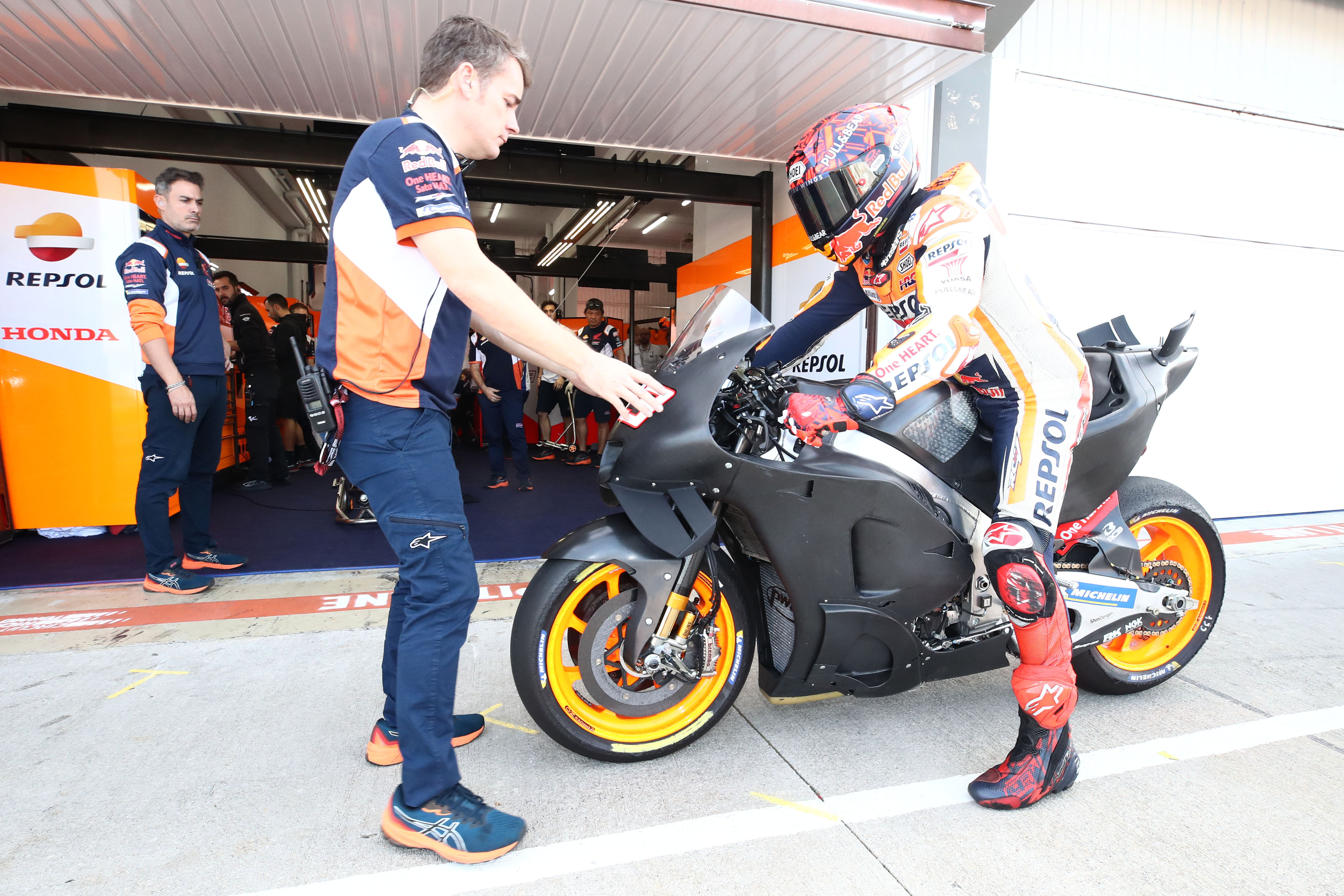 "We need a bigger step. If we want to be- not on the same level but closer to the other manufacturers."
He also said there was no improvement to the level of rear grip and that "the same character" and "more or less the same problems" remained as with the 2022 RC213V.
Asked if he was disappointed, he said: "Of course I expected more because always want more and more. I can't say I'm disappointed because Honda is working. And they are trying. And they will bring more.
"But we need more if we want to fight for the championship. With the one that we received here, we will not fight for the championship."