One of the most common criticisms currently levelled at MotoGP on a regular basis is the numerical dominance Ducati has on the grid.
It supplies eight of the 22 machines set to line up in 2023, nearly 40% of the entire field. That's very different to the dream grid formation Dorna outlined in the late 2010s.
But it's hard to blame anyone or anything but unusual circumstances for what we've been left with.
What Dorna described as the ultimate scenario for MotoGP was a '6/4/24' grid. Six manufacturers each providing four bikes (two in factory colours and two in satellite spec), to make a total of 24 machines.
As recently as 2020 it looked like we were on the path to getting just that.
Instead, we've been left with something very different indeed, as Yamaha prepares to start the new season with no partnered independent class team for the first time in modern history and the total number of factories represented in the series falls by one thanks to the unexpected departure of Suzuki.
Rather than the 6/4/24 split, we've got five manufacturers whose line-ups vary from two bikes to eight, adding up to a 22-strong field.
How close were we to the dream situation? Well, traditionally there had only been two marques on the grid without satellite bikes: Suzuki and Aprilia.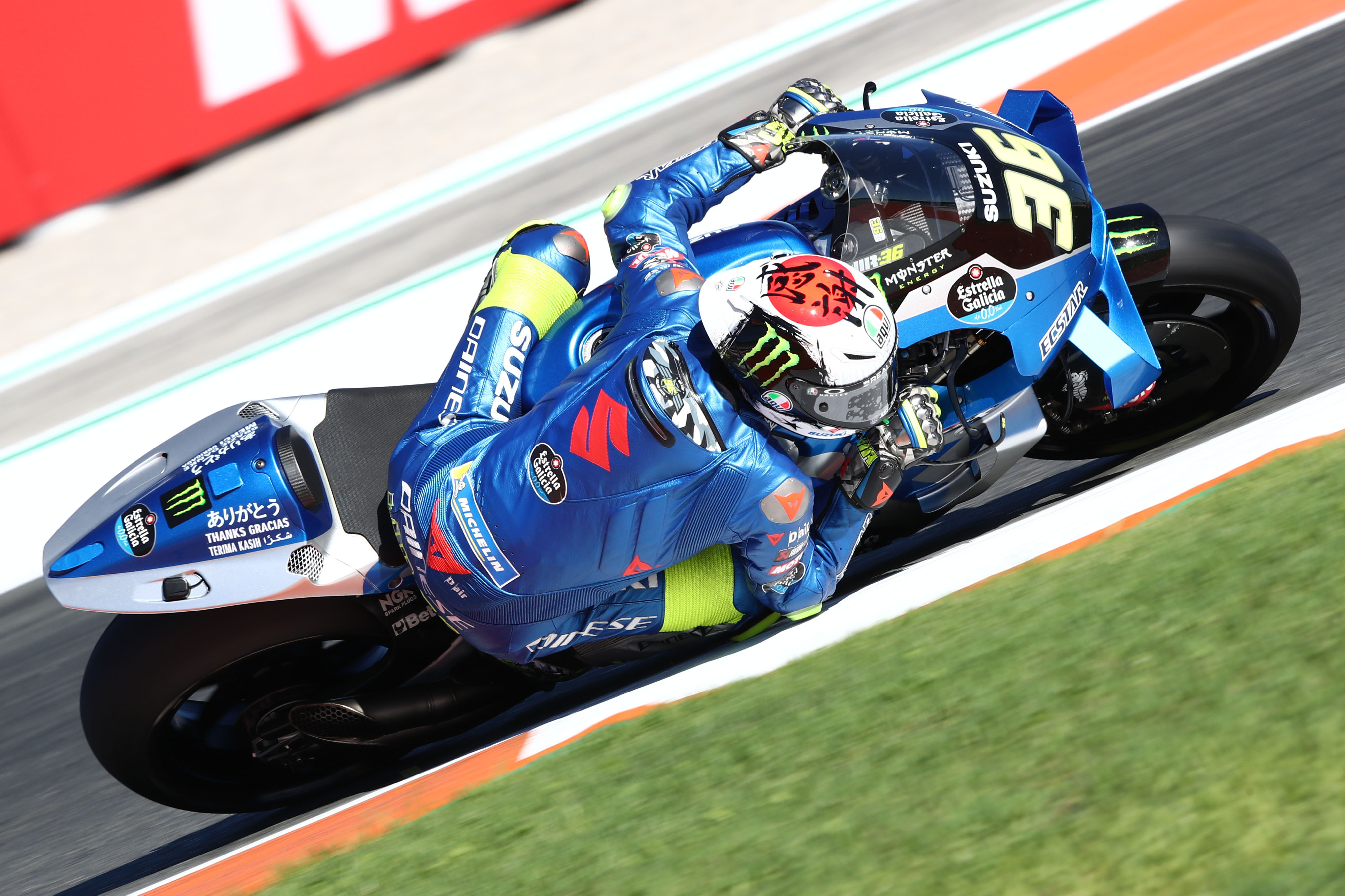 Suzuki's desire – while under the management of its penultimate team boss Davide Brivio – to expand from two bikes to four was no secret, and it looked for a while like a deal was on the verge of being announced with a rather unlikely partner.
When it became apparent that multiple world champion Valentino Rossi's Moto2 outfit was in the process of expanding to the premier class, the first brand that most assumed would be involved was Yamaha, given Rossi's very long history with the firm.
But, with Brivio a close friend of Rossi's and with the Suzuki GSX-RR looking more and more like a competitive machine (something backed up by Joan Mir's underdog title win in 2020), the VR46 squad was well down the line towards signing a Suzuki customer deal for 2022 when Brivio's shock departure to Alpine's Formula 1 outfit was announced ahead of the 2021 season.
And, with Suzuki essentially left rudderless in MotoGP until the arrival of Livio Suppo a year later, any chance of a VR46 satellite Suzuki team left with Brivio. Rossi's team ended up running Ducatis.
Then the whole house came tumbling down within 18 months anyway, as Suzuki made its shock announcement that it would walk away from MotoGP altogether for reasons that to this day remain somewhat cloudy.
Then there's the unusual situation that Yamaha has found itself in over the past few months too.
Always a factory happy to supply competitive satellite machinery, it's as much a shock to Yamaha as anyone else that an unusual chain of events has left it with only the two Monster Energy-backed factory bikes of Fabio Quartararo and Franco Morbidelli for 2023.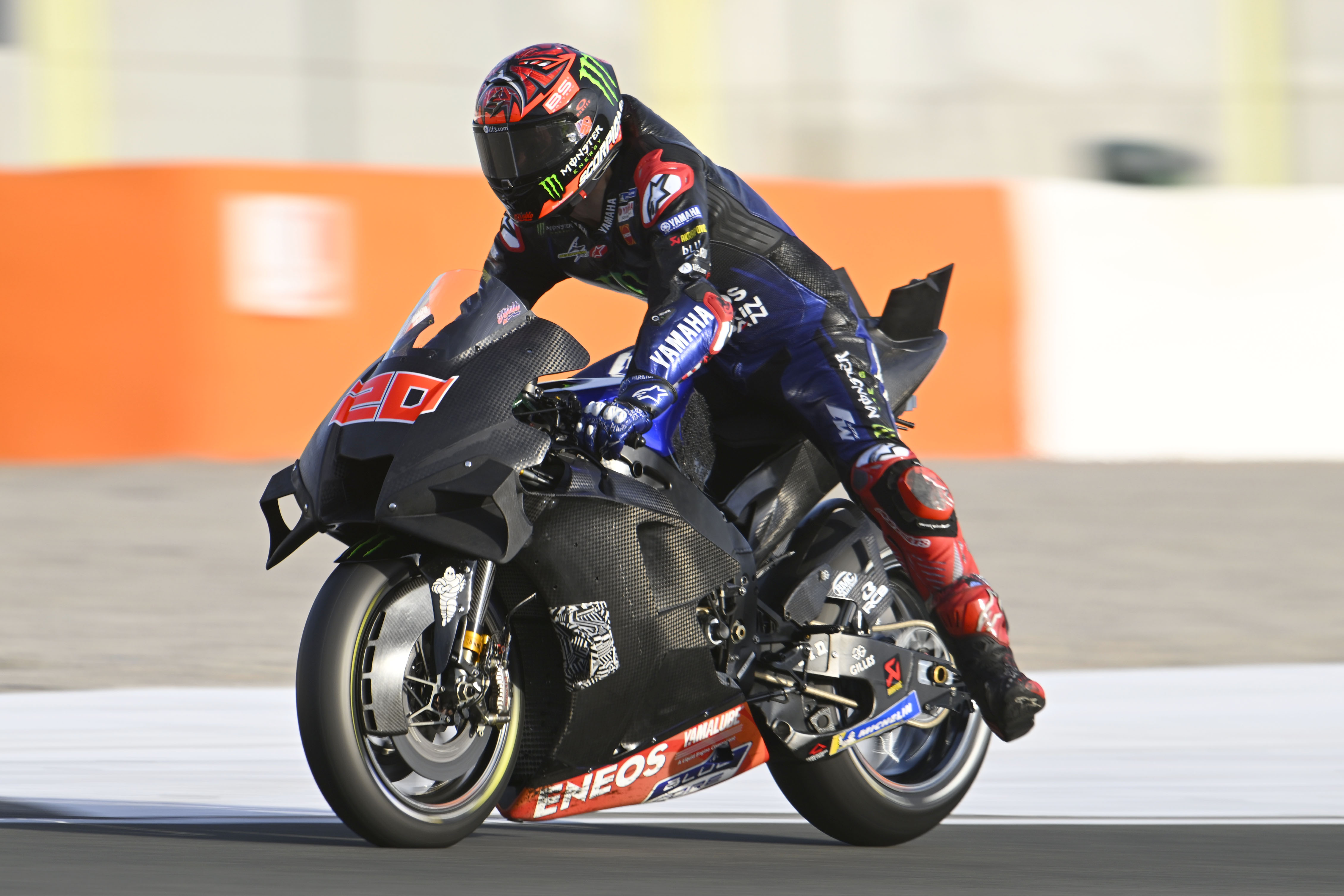 Again as recently as 2019 Yamaha looked to be in the strongest position of all in terms of satellite strength as the newly-formed Petronas SRT team smashed expectations with Quartararo and then went on to win six races and fight for the title with both him and Morbidelli in 2020. It remains almost unbelievable that the team lasted for only three seasons.
With SRT crashing and burning at the end of 2021 as internal politics became an issue and title backer Petronas pulled its funding, it was left to former team principal Razlan Razali to reform the team as a new entity under the RNF banner. But he ended up with only a one-year deal with Yamaha thanks to its corporate governance rules.
That in turn left the door open for another manufacturer to swoop in – which Aprilia did for 2023. It will finally expand to four bikes for the first time since joining the modern MotoGP grid and in some way that has nudged the series a little closer back to Dorna's dream model. Except one factory finally expanding has come at the expense of another fielding any satellite bikes at all.
Of course, that RNF/Aprilia deal itself is one that only came around thanks to Aprilia losing out on its first preference of satellite team to the lure of Ducati machinery.
Gresini had worked closely with Aprilia as its factory partner since 2015, so it was widely expected that when it became time for Aprilia to multiply, it would be with Gresini – only for it to be outbid by Ducati with a deal that it's very hard to argue hasn't paid off.
For Honda (with LCR) and KTM (with Tech3 becoming the rebranded Gas Gas factory team for the coming year) everything is stable when it comes to satellite partners.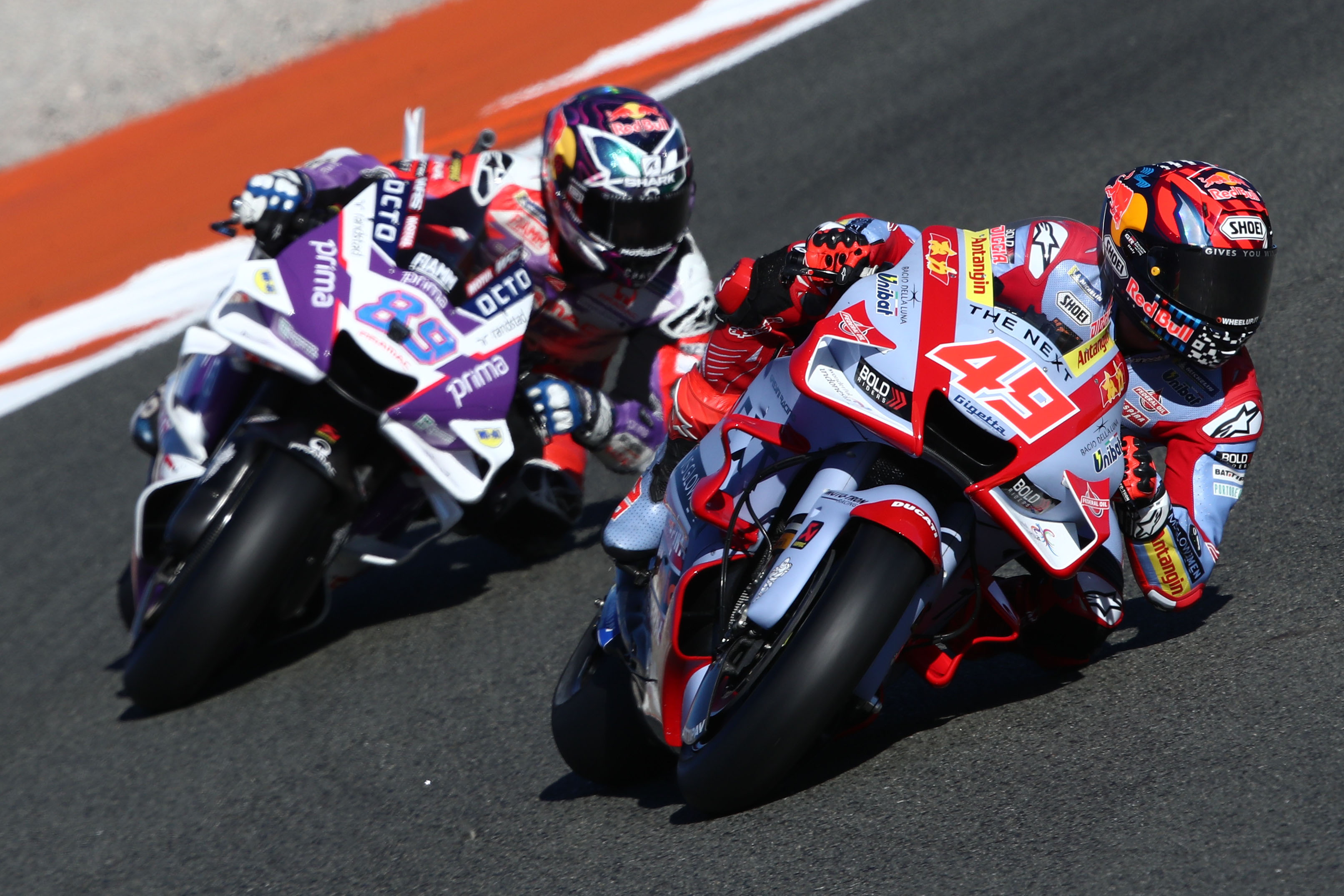 When it comes to reducing the number of Ducatis, the fact of the matter remains that all the time Ducati is both willing and able to supply very good machinery to independent class teams, both the series' bosses and Yamaha (now the sole factory without a satellite) face a big job in luring one of them away.
The most likely candidate for a switch is still probably VR46, of course, given those historic links between Rossi and Yamaha. But it's not an easy thing to simply make happen when the team is enjoying considerable Ducati success – and while the current M1 is floundering somewhat.
The same applies to Gresini, a four-time race winner with Enea Bastianini in 2022, and to Pramac Racing, very much a part of the Ducati factory project with a key development role.
The easiest route to gaining a satellite team is also the hardest: a manufacturer needs to build a better motorbike and make a team want to be a part of its set-up.
That used to be an easy thing to do for Yamaha when its machine had a reputation as a rookie-friendly bike that was easy to go fast on right away – but is much harder when people are watching even former championship contender Morbidelli struggling to break into the top 10 with the works team.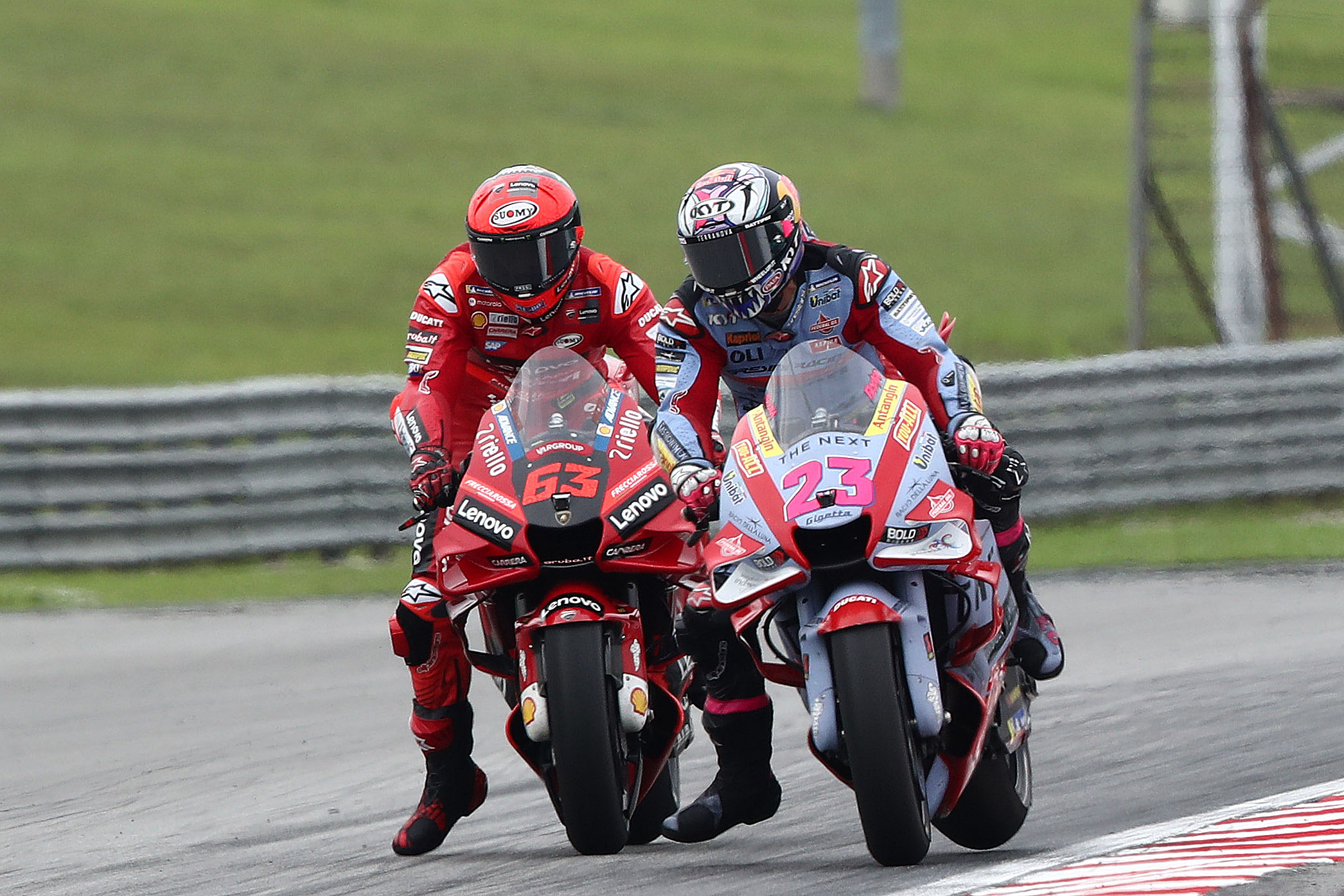 And then, of course, there's another factor that Dorna is keenly aware of. Its dream might be that 6/4/24 grid format, but the nightmare is a return to situation it faced during the last financial crash when only 16 or 17 machines were lining up on the grid every weekend.
That situation was eventually saved by the introduction of CRT-spec machines. Those were dark days for the series – and Dorna will happily take a field over-stacked with Ducatis in preference to one with no one on it.
Right now, there's no obvious or likely factory successor to Suzuki and – with Dorna fronting satellite teams to the tune of millions every season just to get them to turn up – there's no rush to add another independent class team to fill Suzuki's spot (most likely with Yamaha machinery specified in any contract).
That means that while it might not be to everyone's liking, the reality is that we're going to see at least two more seasons of the current Ducati-heavy format – something that is, at the very least, better than the alternative.