Coming into the 2022 MotoGP season, things looked to very much be on the up for Suzuki, with two fast riders and a revitalised bike that promised to be as competitive as its title-winning 2020 year.
And things were exactly on course, too, until the bombshell news hit last May that Suzuki would withdraw from the series at the end of the season. The shocked team slumped for months thereafter.
It left on a relative high with Alex Rins' two victories from the final three races of the year, but even with that late surge Suzuki was only fifth out of six in the manufacturers' standings and sixth in the teams' championship. Its final campaign was mainly a story of unfulfilled potential, at least compared to the pre-season optimism.
There's perhaps an even bigger question hanging that we'll now never know the answer to: what would have been possible for Rins and team-mate Joan Mir in 2023 as MotoGP prepares for a seemingly small but significant rule change to come into force.
The issue of minimum tyre pressures was first raised mid-way through the 2022 season when a post-race chart was leaked to journalist Mat Oxley showing just how many of the grid had failed to be in compliance with the values specified by control tyre manufacturer Michelin.
Introduced mainly as a safety issue to ensure that dangerously low pressures (something that presents a performance advantage at least in the short term) don't cause tyres to fail, it might be a rule but it's one that hasn't yet been enforced as manufacturers were given a year to complete a working tyre pressure monitoring system.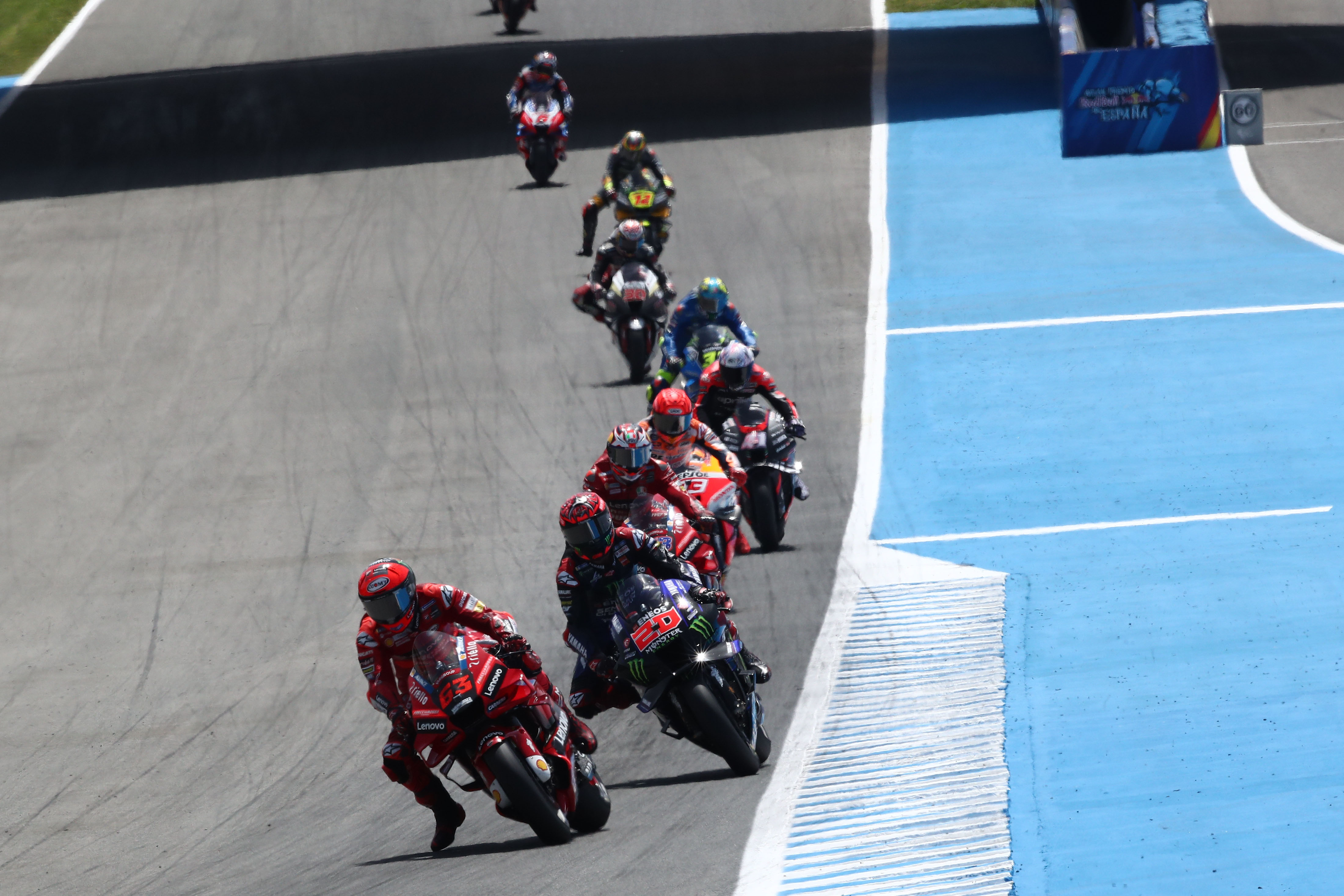 The large range of values on display were due to the tyres themselves more than anything that the teams were deliberately doing wrong. Overloaded by a huge step forward in the forces generated by a modern MotoGP machine with ride height devices and extensive aerodynamics, the tyres became exceptionally sensitive to pressure fluctuations, something that has to be taken into account by crews setting up a bike.
That involves an inherent gamble that has to be taken before a race even starts. Expect to be in the middle of the pack, and go lower on your starting pressure knowing that the heat generated from following other bikes will raise it – but with the risk that you find yourself on clear track and don't meet the minimum pressure.
Alternatively, if you're starting at the front of the grid and are aiming for a clean breakaway (standard issue Yamaha and Suzuki tactics thanks to the high corner speed of their inline-four engine) but get bogged down in a fight against Ducatis, you're going to be in trouble as the pressure goes too high and you're effectively left riding on ice.
While the onus was on teams to ensure that riders weren't starting races with pressures that were dangerously low, a control monitoring system was never mandatory before 2023, so the rule could never be properly introduced.
Instead, because there were different sensors and different ways of processing the collected data through the field, a system could show a too-low pressure for one rider and too high for another all while both were within the legal limits.
That's going to change for this coming season, though, as a new control tyre pressure monitoring system is coming. Specific details are still to be laid out by series bosses, but it seems that under the new rule any single lap in practice or qualifying with a too-low temperature will be deleted – and riders completing more than half the full race distance below the limit will be disqualified.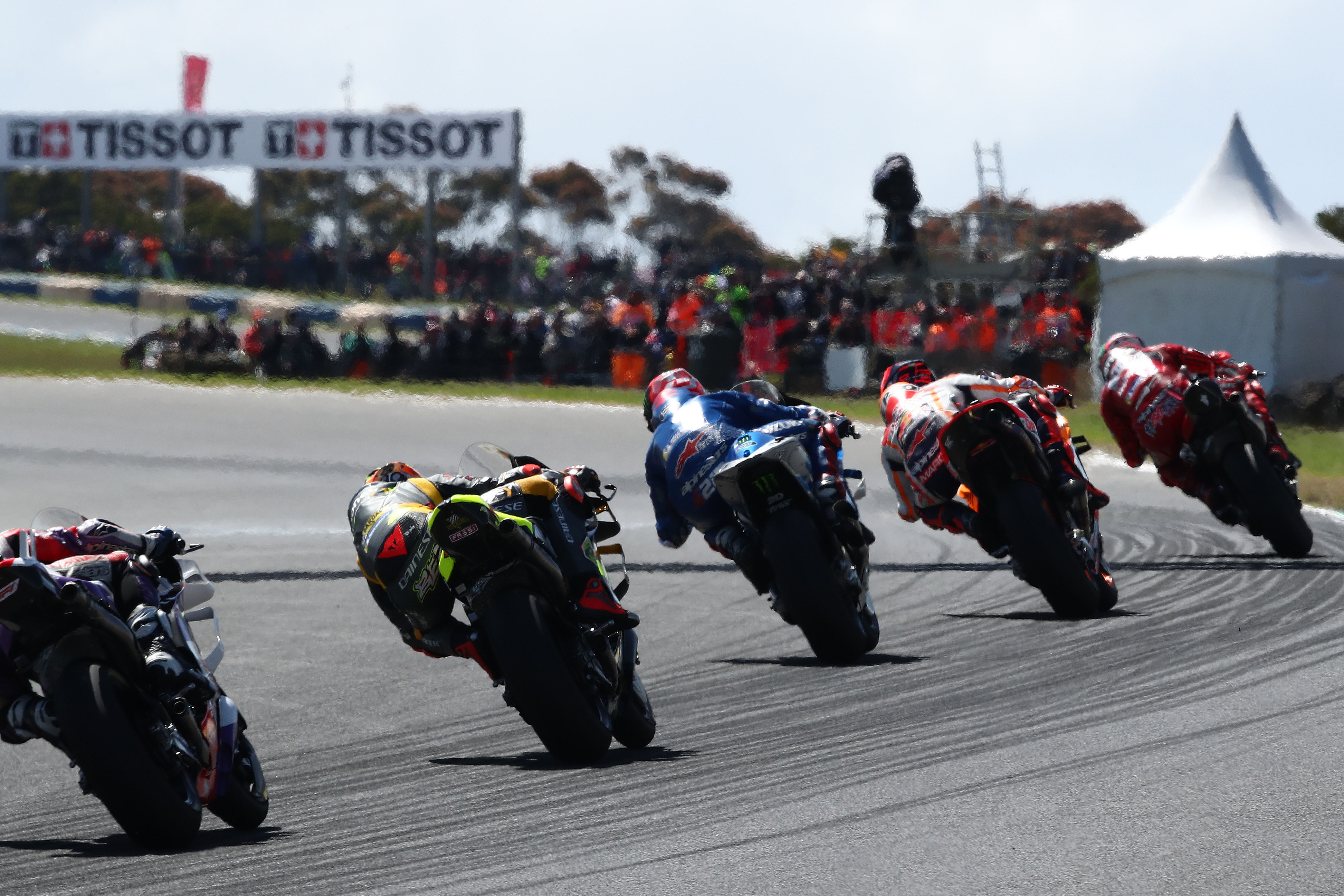 So how would this have affected Suzuki for 2023? Well, it seems that amid all the manufacturers being caught out at various points during 2022 by being outside the Michelin-specified values, Rins and Mir were the two most consistently within the margin.
On multiple occasions that had a detrimental on the two riders' performances as rivals got away with running lower pressures and had a laptime benefit.
Some well-placed sources within the paddock suggest that other factories who were consistently outside the limits could lose up to a second per lap in 2023 now that they're going to be forced to work within the letter of the rule rather than abiding by the gentlemen's agreement of last year that meant no one was punished.
That potentially could have opened a door for Suzuki in particular to thrive again.
This will always be a hypothetical, of course, now that Suzuki's walked away from the championship.
But with the new rules still set to come into force when the season kicks off in March, it'll at least give the opportunity to assess just how much of a lap time hindrance that the others are now carrying.