If you were writing a fairytale ending to Suzuki's time in MotoGP, two wins in its final three grands prix – including an emotional victory for Alex Rins in the team's last-ever race – was about the best script you could've come up with.
But that success raises the question of how a team that hadn't won for two years up to that point, and which appeared to be winding down towards the exit, pulled off that seemingly impossible feat.
Through much of 2022, Suzuki quite frankly looked lost. The team, champion of the world with Joan Mir only two years before, got off to a strong start again this season, sitting a close second in the riders' championship with Rins and on top in the teams' title fight after the first European race of the year at Portimao in April.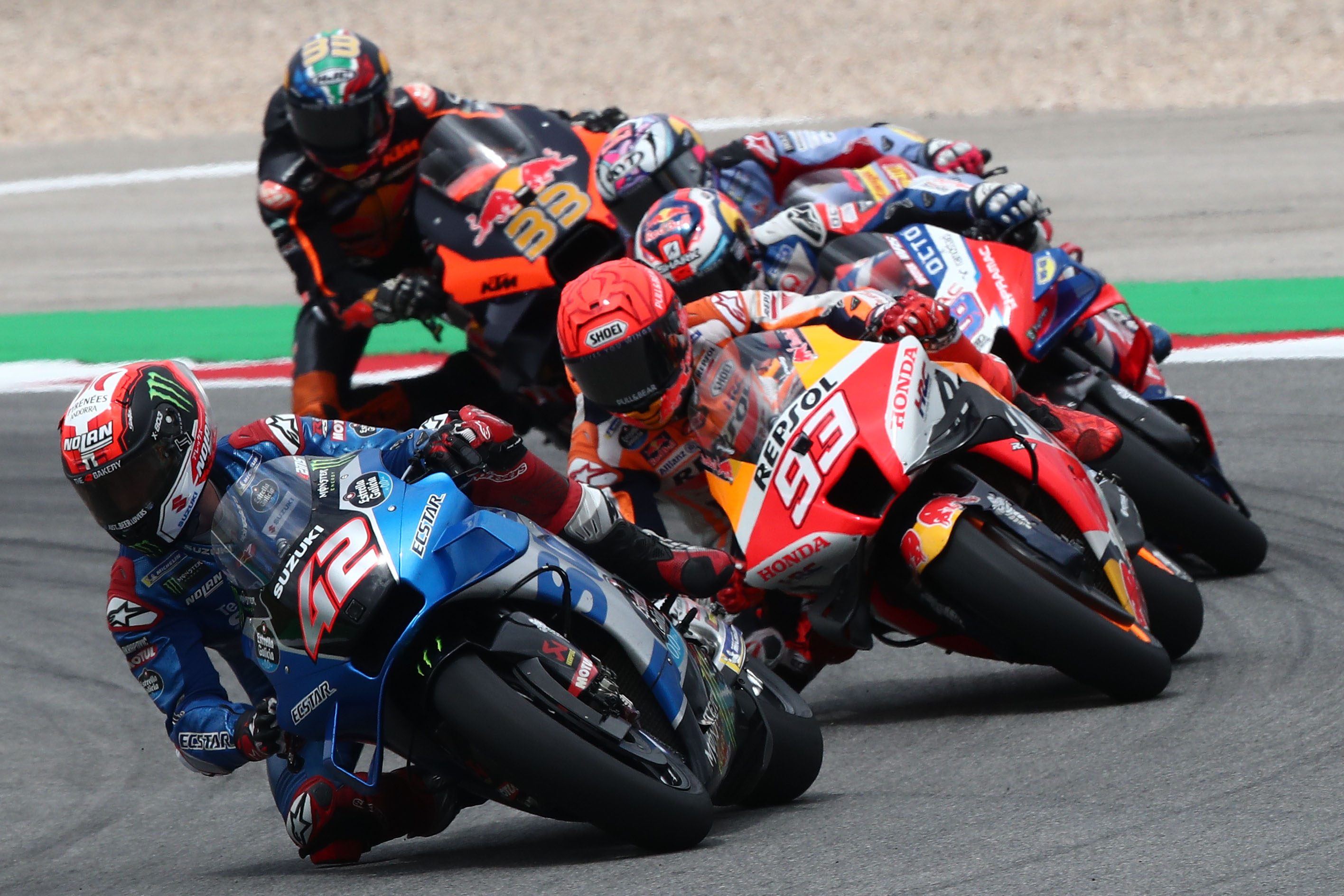 Building on a 2021 that, while not quite up to the standards of the year before, was nonetheless a year where Mir finished third overall, the team had brought an updated bike that addressed all its weaknesses and things looked to be on a good path.
The 2022 bike centred around an engine package that had managed to do the very difficult task of getting considerably faster and more powerful without harming the sweet-handling nature of the GSX-RR (a bike often compared to a 250cc two-stroke machine in how it handles). It was very much what the riders had asked for.
Strong results at the start of the year reflected that, too. Never outside the top seven with either bike in the opening five races of the year and with Rins chalking up two podiums early on, Suzuki looked very much looked like it would be able to deliver on its pre-season testing potential – right up until the world came crashing down around the team in early May.
News of Suzuki's bombshell plans first arrived with team management on the Sunday night of the Portimao race, just after Rins and Mir had moved into control of the teams' championship. Suzuki would withdraw at the end of the season, ending the GSX-RR development programme and, most importantly, leaving 40 hard-working people out of jobs.
Communicated to those people a week later, on the Monday evening after a post-race test at the Spanish Grand Prix at Jerez, it was news that came completely and utterly without any warning – and it started the end of any faint title aspirations that might have remained for the team.
It was on the verge of re-signing both Mir and Rins for 2023 and 2024 and with newly-appointed team boss Livio Suppo just getting into the rhythm of running the squad (and making up for the chaos of 2021 triggered by Davide Brivio's shock departure to the Alpine Formula 1 team). It's hard to argue that something within the squad didn't change from that point onwards as the whole project metaphorically lost a wheel.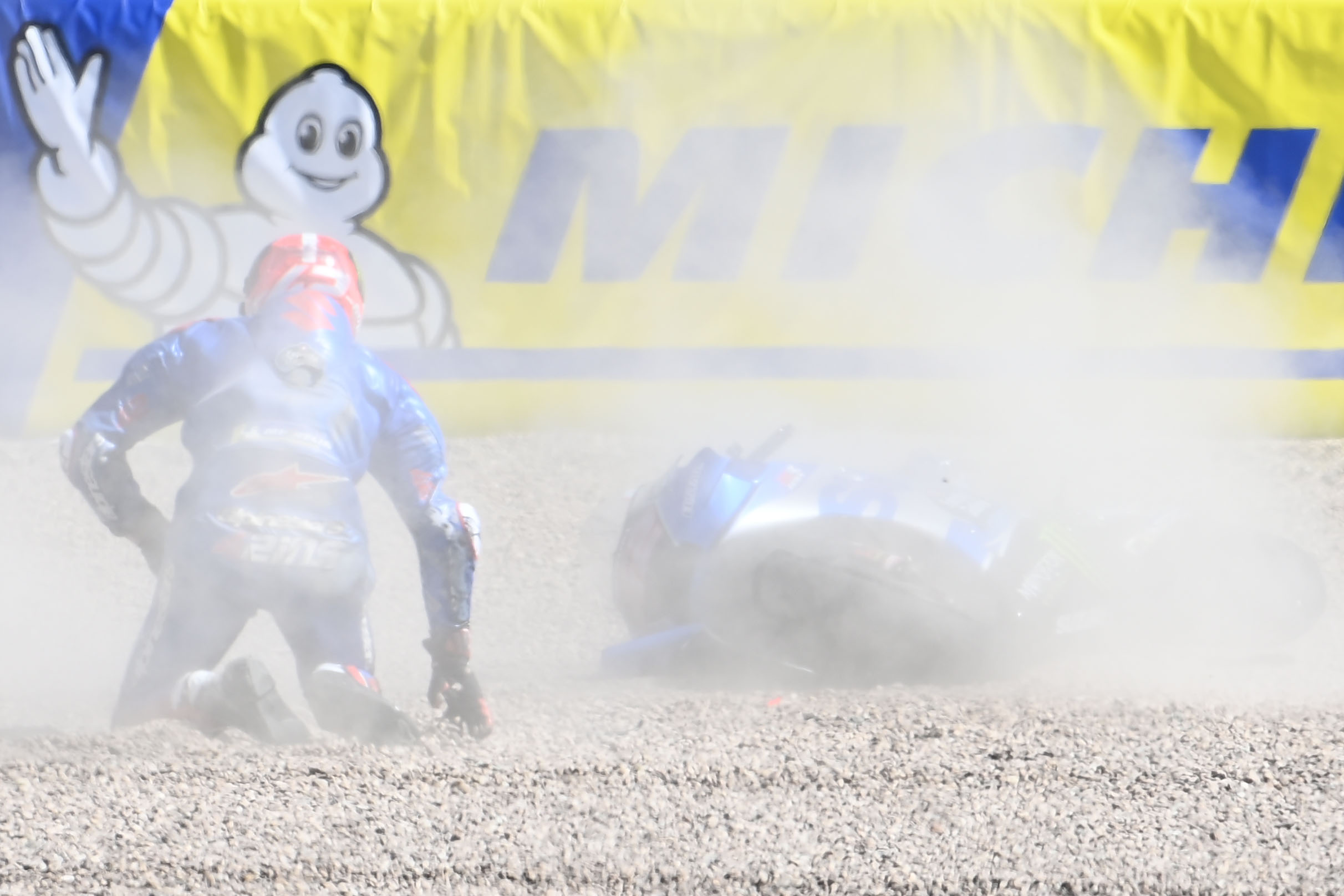 The results at the next rounds speak for themselves. Double DNFs for both Mir and Rins at Le Mans and Mugello. A broken wrist for the former championship contender at Barcelona that caused him to miss the Sachsenring round, too. An horrific and uncharacteristic opening-lap highside for Mir at the Red Bull Ring that effectively ended his season.
When Suzuki did manage to finish, it was a long way back from the front. Seemingly losing its strongest ability – pushing from bad qualifying positions into excellent starting points on the first lap in particular – the team headed to the late-season flyaways with just a single top-six finish to show from the nine races after hearing the news.
The reason for that is two-fold, it seems. Firstly, while Suzuki initially promised that the 2022 budget would be spent in full and that development wouldn't be affected, it's sure that technical matters nonetheless took a hit. Sure, it might have continued to bring the odd tweak (even doing a private test only days before its final races back in Japan), but the normal flow of new components designed for 2023 but good enough to bolt on for the end of 2022 (a usual scenario in any team) ceased.
But the far bigger hit was the impact on morale. Suzuki was renowned as the paddock's happiest and friendliest team – much has been written about how Brivio managed to build a factory squad that felt like family – but once the news came out that that family was divorcing for 2023, the cracks started to appear.
There weren't any fallings out, of course, but priorities changed; people started job hunting, work performance obviously dipped, and, compounded by a long period of poor performance and rider injuries, it's not hard to see how morale would flag.
So, when the championship rocked up at Phillip Island for the antepenultimate race of the season, few expected much – even given the strength of the GSX-RR in the past at a track that could well have been designed for its particular strong points.
But there's a particular phenomenon in racing where sometimes just thinking you're stronger than you might be on paper is all that you need to find your way again.
Riders are regularly pulled out of the doldrums by arriving at their favourite track or their home race. In a sport as close as MotoGP is right now, confidence is every bit as important as technical strength, and Rins headed to Phillip Island walking a little taller than perhaps he had since Portimao six months earlier.
The nature of racing at the iconic Australian venue helps too, of course. Able to get stuck into a battle where his corner-speed advantage was a huge plus but that new engine wasn't getting swallowed up on the straights, Rins came out fighting strong and delivered a victory that very much matched the confidence and the expectation.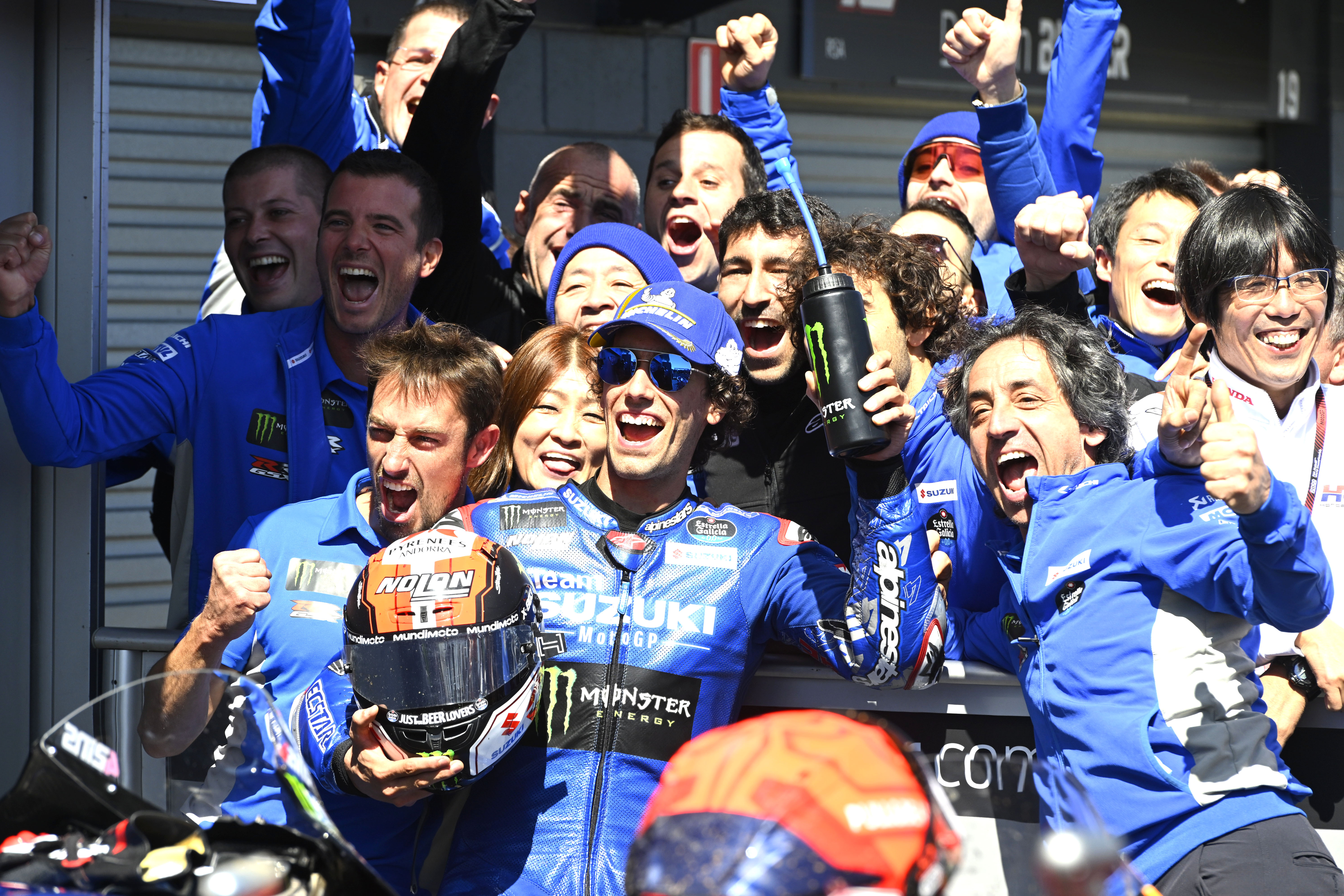 And while Sepang was never going to be a track for a repeat performance, Valencia had potential. Now back to a full rider line-up, something the absence of which cost Suzuki dearly previously thanks to the simply inadequate amount of data gathered by having only one fast rider while the other was injured, it ended again on a high with Rins' second win in three races.
And in those two wins lies a hint of the potential the final ever iteration of the GSX-RR might have really had.
It was technically better than the 2021 machine and beset only by other issues. Had both riders had a fully-fit season and a signed contract with Suzuki for next year in their pocket, then it's fair to say that things would look very different right now.