A startling report that Honda has commissioned an outsourced MotoGP chassis from Kalex is a shock – which nonetheless fits all too neatly into the image of Honda's brutal winter and the heightening pressure from star rider Marc Marquez.
Honda already ran a (well-received) aluminium swingarm built by German manufacturer Kalex – best-known for its long-time position as Moto2's pre-eminent bike constructor – last year, in what was already a remarkable development for a world-renowned manufacturing giant with a proud and revered history of in-house motorbike engineering.
The news of the swingarm being commissioned was broken at the time by German publication Speedweek – and it has now reported that a full-on Kalex chassis intended to accommodate a Honda MotoGP engine is on its way, while brutally declaring the decision as being "akin to a declaration of bankruptcy".
According to Speedweek, not only is Kalex already responsible for the swingarms in the 2023 Hondas, but a chassis has already been long commissioned – from the end of last year – and should make its public debut at Jerez, either in the Spanish Grand Prix with a wildcard for Honda tester Stefan Bradl or in the post-race test.
Pressure from six-time champion Marquez – whose public rhetoric about what he wants to see from Honda and a potential future apart has substantially grown in intensity over the last year, both in media appearances and in his 'All In' documentary – is reported as being central impetus for seeking more of Kalex's aid.
If the report is correct, the lead time for such a project would mean a Kalex chassis wouldn't necessarily be a reaction to the fact Marquez was clearly underwhelmed by the various chassis options brought to him by Honda during the off-season.
Having had several prototypes to try in the Sepang test last month, Marquez zeroed in on a version that was "basically very similar to the Valencia bike" – which was notable, because he hadn't been exactly ebullient in his verdict on said bike after the November 2022 Valencia test.
"It's not a big difference, the concept is the same – and we have the same problems," he said. "Now it's time to fix those problems. I don't know how – I just give my comments, give my inputs.
"It's not the bike that I need for winning the championship. I need another step."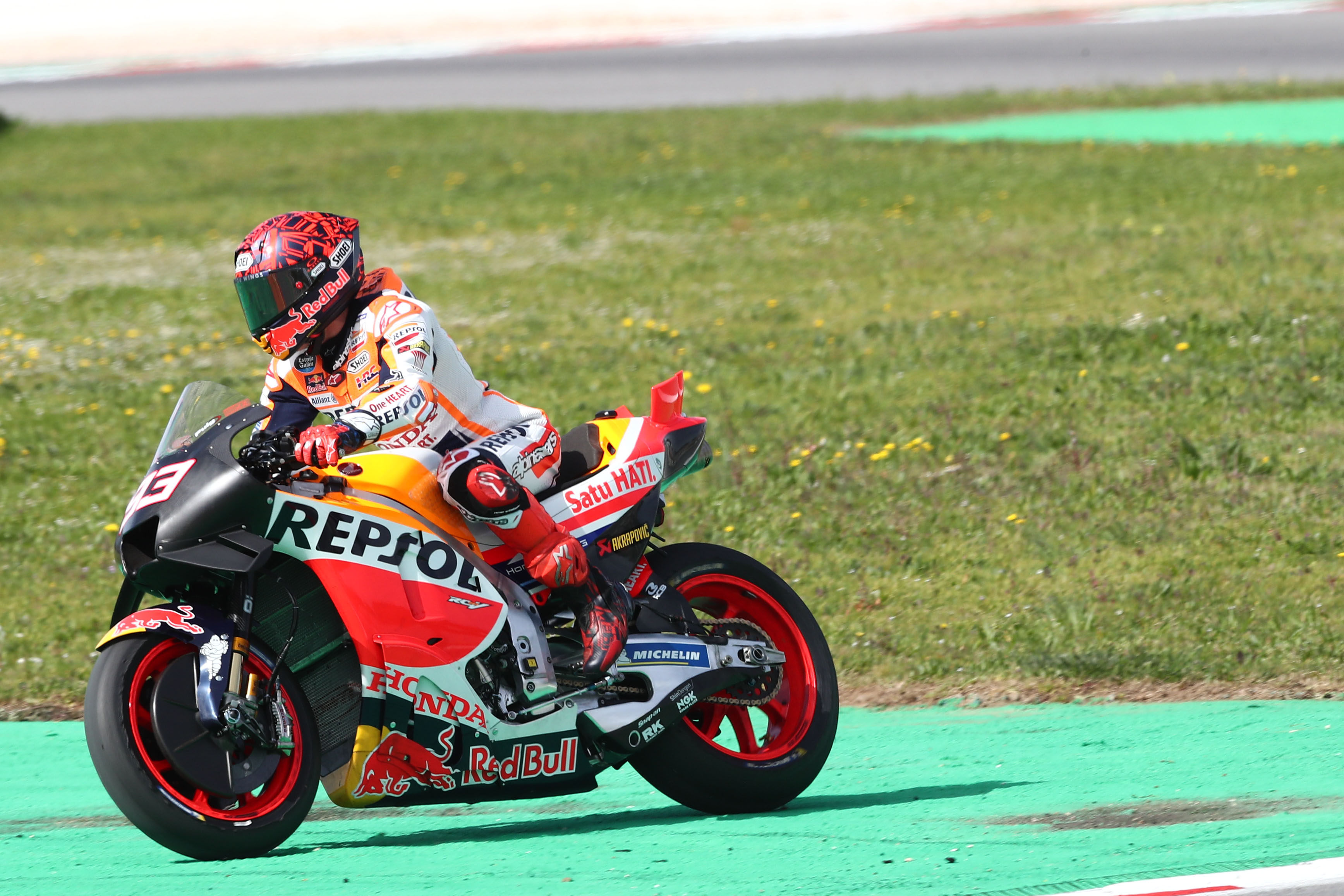 He then tried another potential update in the Portimao test the following month, but then quickly dismissed it, favouring his choice from Sepang and instead focusing on preparing for the season and trying to make the best of what he had rather than seeking more "big concepts" to replace it.
Marquez has not been uniformly negative in his rhetoric in that time – at various points, he has both emphasised his faith in Honda and claimed he saw a "reaction" from his employer that pleased him.
But the competitive picture coming into the season opener, as perceived by Marquez, also spoke volumes.
"Unfortunately some of the things that Honda expected would work on the track were not working like what we expected," said Marquez when asked for a summary of his pre-season testing. "We were riding today with the same bike as we finished in Malaysia, for example.
"It's true that we changed a bit the set-up, my team organised a good plan and we did a few steps, and I was feeling better and better. But… now, for Portimao [race weekend], we cannot think about the podium, we cannot think about victory. We need to think about what we have, try to take the best, and we'll see.
"At the moment, if tomorrow we were to race with these conditions on the track, we can fight from fifth to 10th, I believe."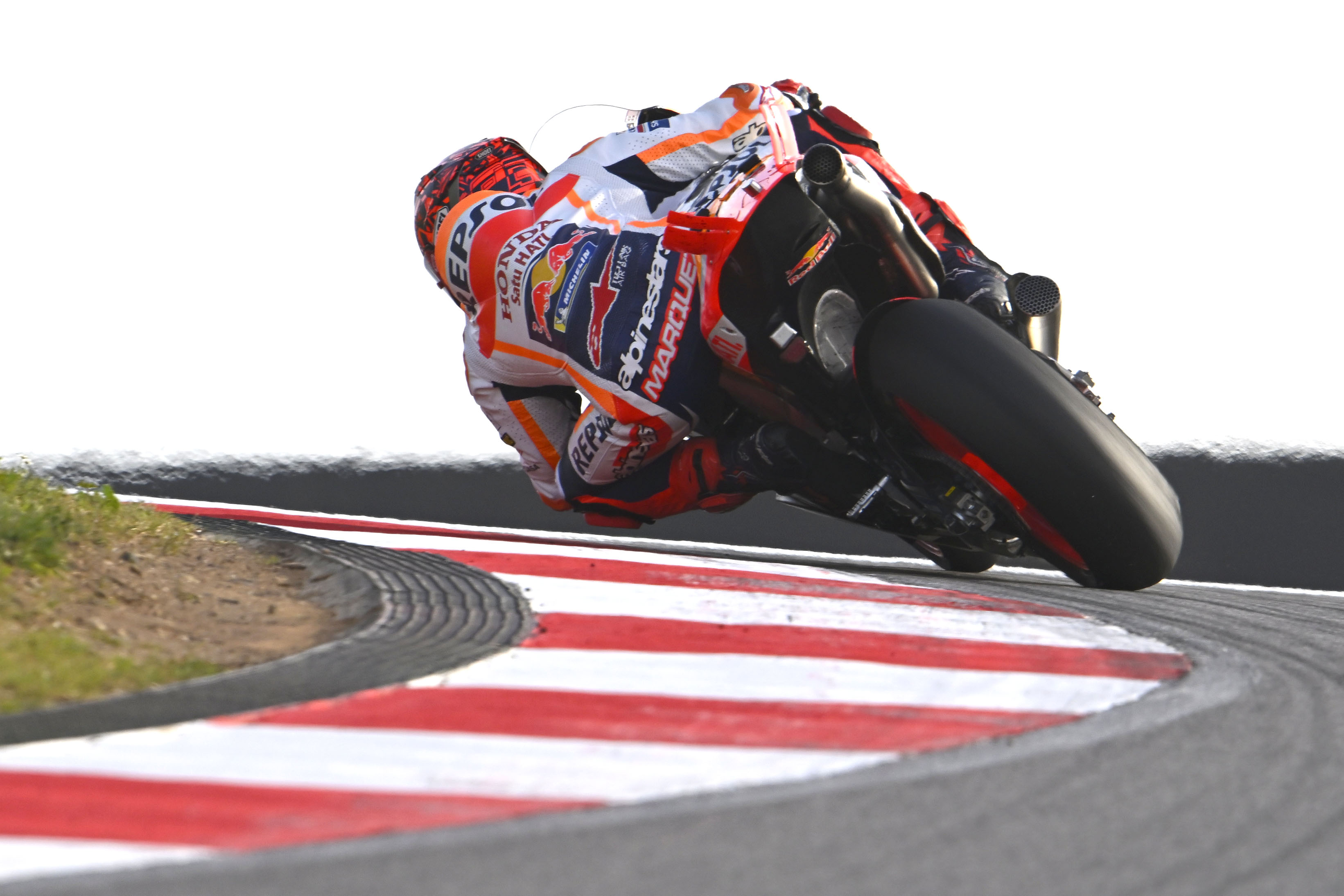 Portimao may not be Marquez's strongest venue – his injuries have made it hard to assess his and the Honda bike's affinity for the circuit, although in terms of the latter it is notably a track where brother Alex Marquez routinely punched above his usual performance baseline in his time at Honda.
In any case, the elder Marquez is likely to be much stronger in the two tracks that follow Portimao – Austin, where he is legendary, and Termas de Rio Hondo, where his record is not quite as fearsome but still obviously strong.
But as for Portimao, Marquez finished the test in 14th place – 0.016s behind new team-mate Joan Mir and 0.004s ahead of LCR newcomer Alex Rins.
"I want to be optimistic but we can't be super-optimistic because today we finished [13th-15th], the three Hondas there together," Marquez told MotoGP.com.
His sprint race simulation was stronger but seemed to more or less support the "from fifth to 10th" estimate.
It should be noted that both Mir and Rins – particularly Rins – sounded more positive about Honda's chassis developments. But Marquez himself has made a point of accentuating a positive outlook.
"It's true we need to do a step, we need to keep improving. But you can't start the season with a negative mentality. You need to start with a positive mentality, try to find the best.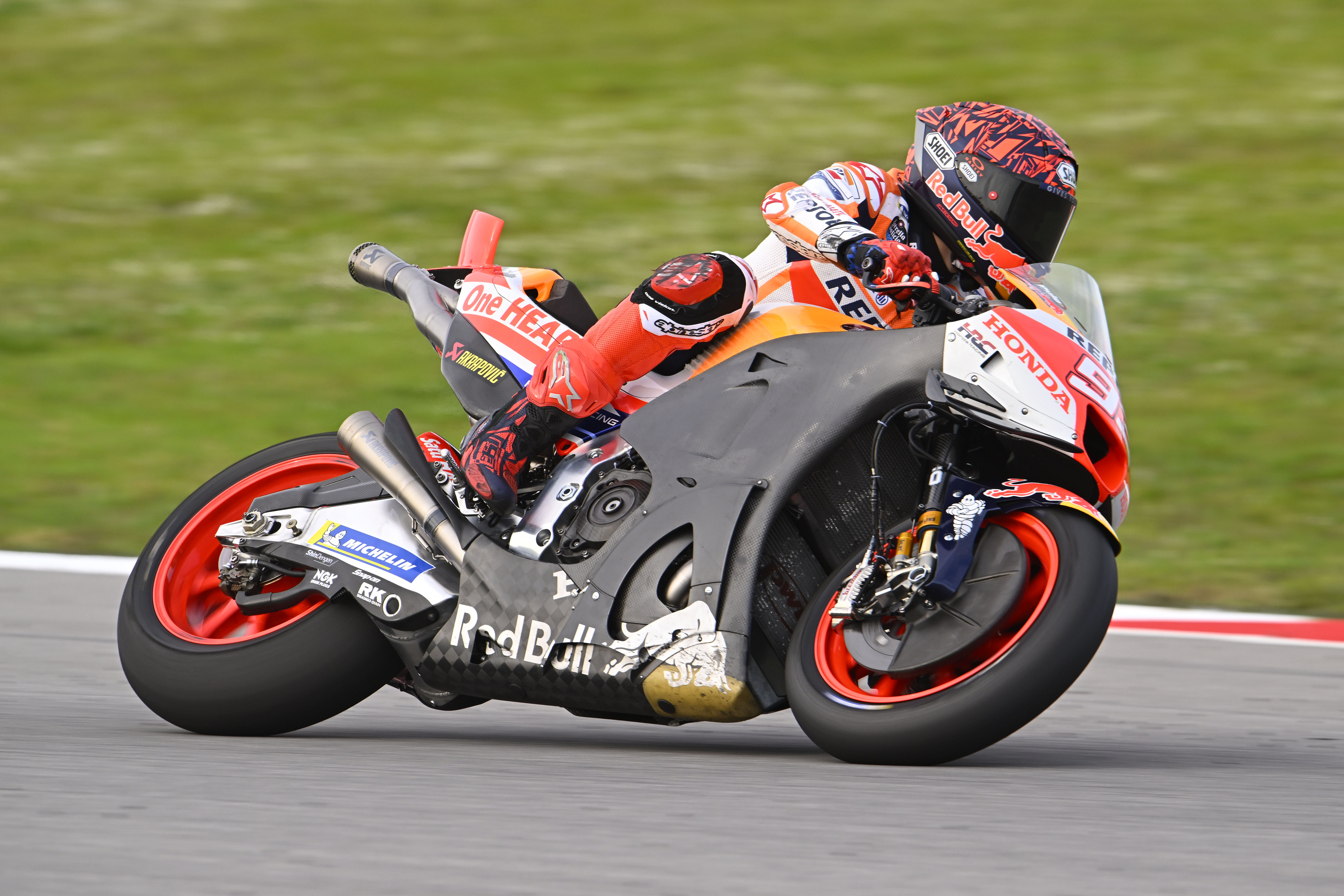 "If you need to fight for the top five, try to fight for the top five. If you need to fight for the top 10, try to fight for the top 10. This will be the key of the season. If you start the season with a negative mentality, it will be a very long season, with 21 races – or 42!
"We need to believe, and at the moment on the standings it's zero points for everybody. Then, when five to six races will pass, you'll understand immediately where you are."
Jerez, the purported debut of the Kalex chassis, is the fourth race. So whether chosen at random or not, that 'five to six races' mark will carry an extra significance indeed.