Marc Marquez says he "cannot be very optimistic" heading into the 2023 MotoGP season with his current Honda bike – but has effectively run out of time to try more radical solutions.
Marquez – who had a crash that he put down to a loss of concentration coupled with a bump and said did minimal damage to the bike – told MotoGP.com he "started to lose a bit the way" amid all the development work during the opening day of the final pre-season test at Portimao, and will now work on maximising his preferred package rather than trying out new things.
"Tomorrow will be time to just stop working on big concepts and work more with what we have, try to find the best," he said of his plans for the second and final day at the Portuguese venue, which will host the season opener later this month.
In Marquez's case, "what we have" is the same Honda RC213V version that he'd settled on in last month's Sepang test, which was already not too dissimilar to the bike he'd had in the post-season Valencia test.
"I mean today we finished exactly with the same bike as in Malaysia. It's the best package I found here," he told the print media.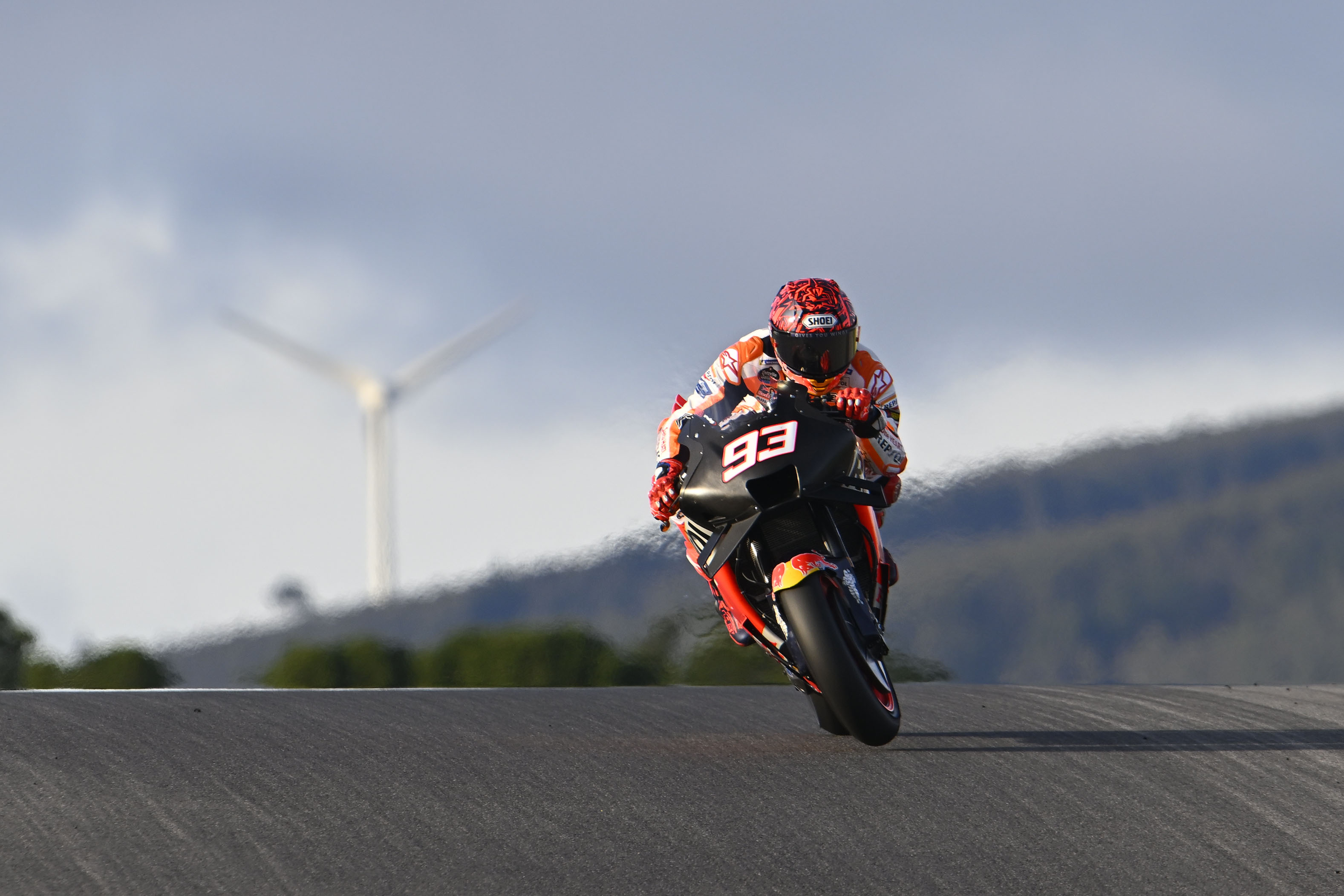 "So, yeah, still we are far from the top guys, but now in this part of the season we need to start the season.
"Honestly we cannot be very optimistic about the result – but you gain nothing being angry. So now, tomorrow, with the base we have we will try to find the best set-up, the best rhythm, the best laptime and try to find, look for, the best in every situation."
Honda made an updated chassis available to Marquez and new team-mate Joan Mir at Portimao, and neither of them found it a major step forward – although while Marquez seems to have definitively decided against it, Mir did keep exploring it as an option.
"It's not bad, but it's not better everywhere," he explained. "With brakes, it's a little bit better, turns a little bit better on the braking, but then the natural [mid-corner] turn is not fantastic, without brakes."
The Sepang test painted a picture of a potential half-second race pace deficit by Honda to benchmark manufacturer Ducati – and it was an assessment Marquez also described as "more or less" accurate at Portimao.
"Against Ducati we are far [away] but there is a big group [after it] where we are not very, very far.
"You never know in the race – but now on paper minimum half a second per lap [off Ducati]."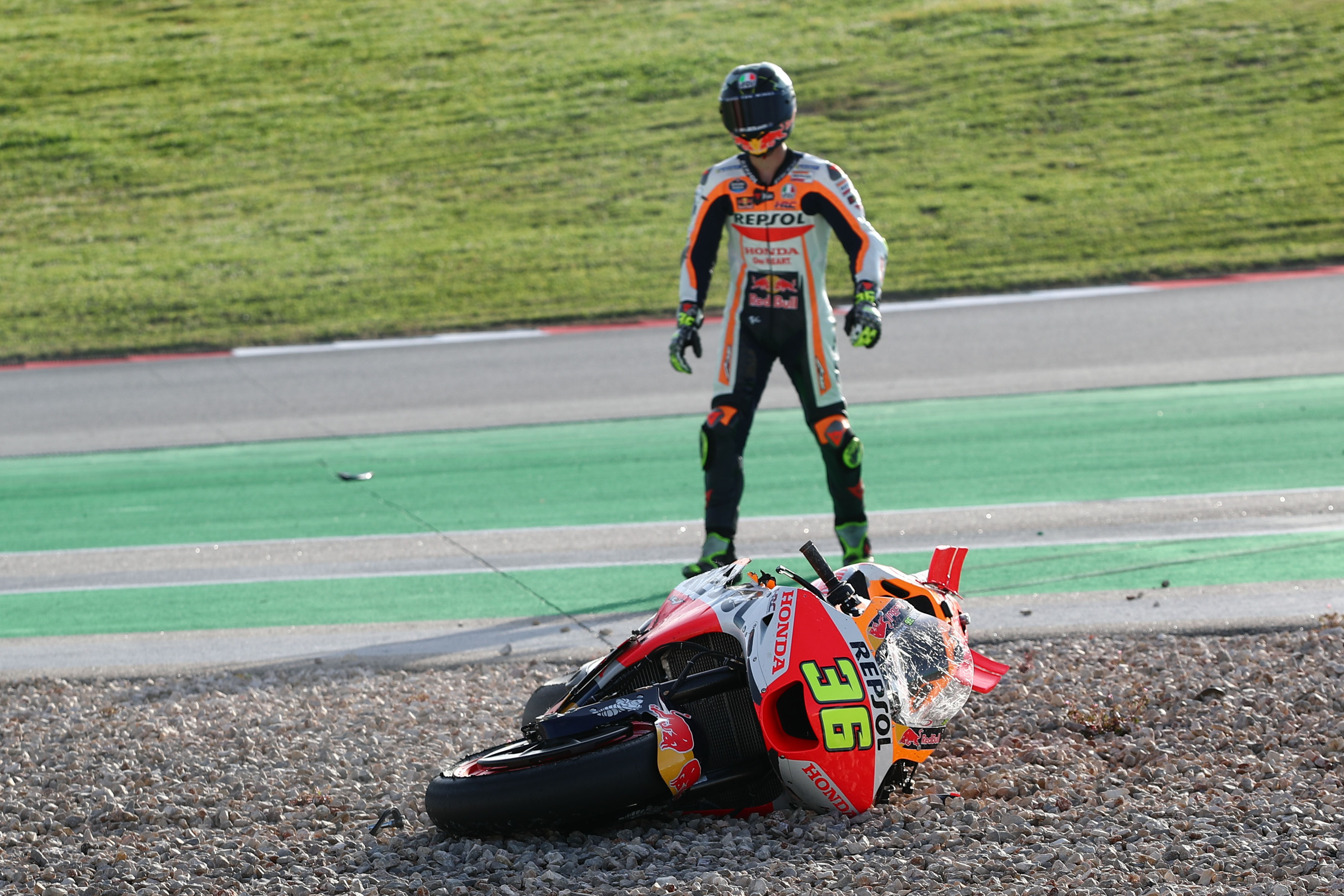 Mir didn't offer a laptime assessment but conceded he was off the pace – being comfortable and fast in some portions of the track but losing out in high-speed corners – and yet also struggling to get the power down. Like Marquez, he was also among the day's many crashers.