Considering that Marc Marquez was a licence to 3D-print MotoGP championship trophies just a few years back, it would've been unimaginable – probably for him, certainly for most of us – that just a few days on from him turning 30 a rival MotoGP manufacturer could all but dismiss the prospect of going after his signature, and sound eminently reasonable in doing so.
Sure, if that manufacturer were Yamaha, it'd make sense even at the time given the adversarial history between them. And sure, KTM CEO Stefan Pierer did say that one time in the lead-up to the 2019 season that Marquez's salary for someone like KTM would be better spent on bike development – but KTM was in a different place at that point, and Marquez was yet to put together his 2019 masterpiece. And, really, it still seems far-fetched to suggest KTM wouldn't have gone after Marquez if it really believed it could get him.
But here we are four years on, and another manufacturer long considered a potential Marquez landing spot – and with a bike that absolutely would entice him – has issued what is only one or two steps removed from an outright 'thanks but no thanks'.
Speaking to Motorsport.com Spain journalist Uri Puigdemont, Ducati sporting director Paolo Ciabatti pointed out that his brand already had an 'alien' – a term popularised over a decade ago to denote the absolute top tier of MotoGP riders – in Pecco Bagnaia.
"Marquez is 30 years old and we have riders five and six years younger, with room for growth. I don't think Ducati needs Marc, and I say that with the utmost respect," Ciabatti said.
"Obviously, if he calls us tomorrow to ask for a meeting, we won't hang up. But the right time for Marc to sign for Ducati was a few years ago, now it's no longer the case."
---
Ducati MotoGP riders by age, relative to Marquez
Johann Zarco, 32 – 2 years, 7 months older
Alex Marquez, 26 – 3 years, 2 months younger
Pecco Bagnaia, 26 – 3 years, 11 months younger
Luca Marini, 25 – 4 years, 6 months younger
Enea Bastianini, 25 – 4 years, 10 months younger
Jorge Martin, 25 – 4 years, 11 months younger
Fabio Di Giannantonio, 24 – 5 years, 8 months younger
Marco Bezzecchi, 24 – 5 years, 9 months younger
---
When you put it like that, there really is just the one right answer. Ducati is already a championship-winning force with a young core of riders. In its current factory line-up, it has a pairing it could even theoretically envisage keeping into the 2030s.
If it turns out Enea Bastianini isn't cutting it – and there's been no indication whatsoever of that so far – then as long as it still has Jorge Martin on the books by the time that realisation has arrived, it'll be fine. And even if Martin has flown the coop, Marco Bezzecchi will presumably be ready and waiting.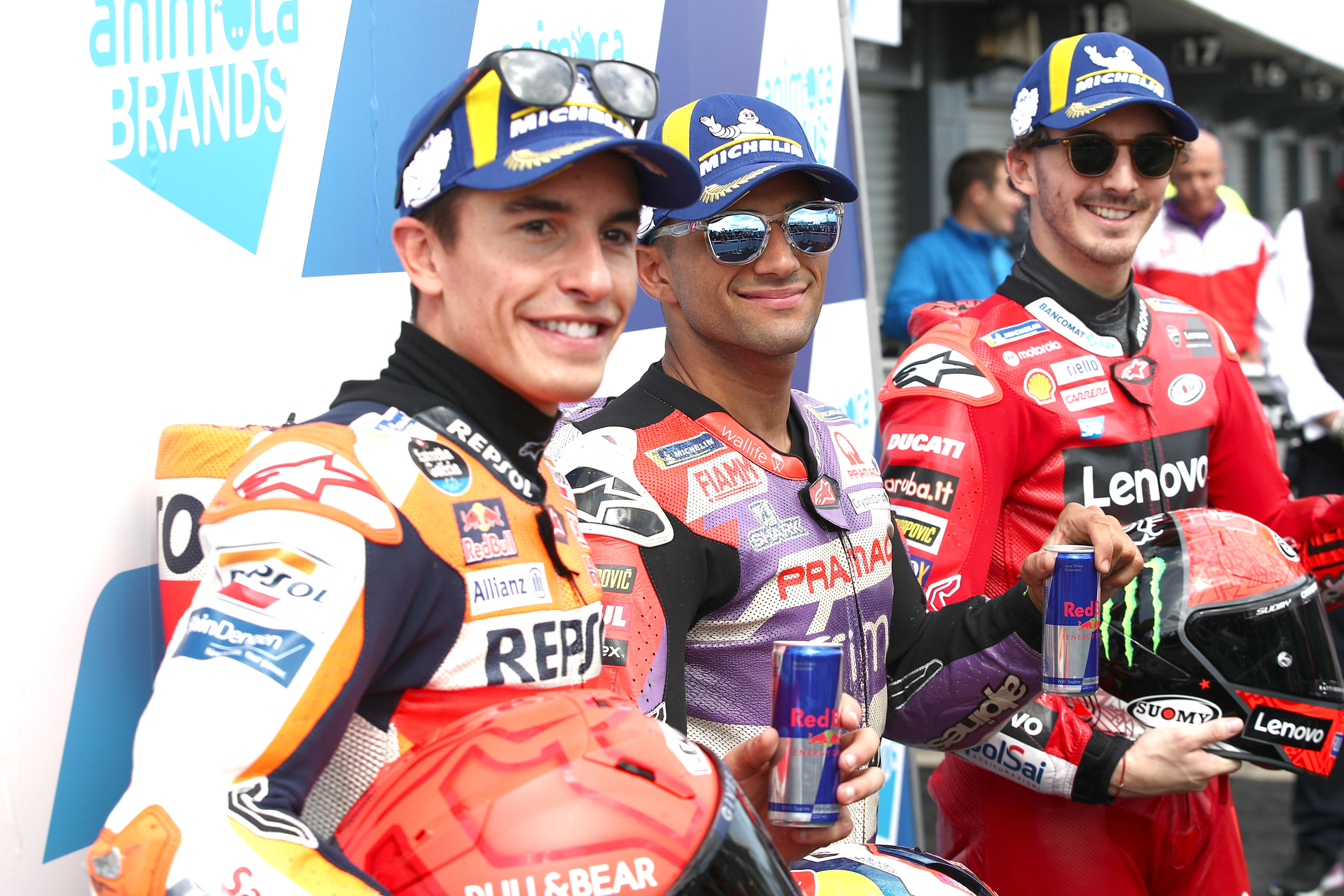 Would you really discard all that to bring in just one rider? Would you pay extra for the privilege? Would you risk destabilising Bagnaia, both because Marquez will come with a particular working method and being used to a certain level of control, and because Bagnaia could take a move like that as a sign that a manufacturer he'd just brought a first MotoGP title since 2007 to isn't entirely convinced he can be the absolute best there is?
And yet, Ducati will also know – has to know – that it won its 2022 titles in a championship effectively without Marquez. That's not to denigrate the achievement and Bagnaia's in particular. As striking as it is that Marquez was only 21 points behind Bagnaia when he paused his 2022 season for his latest surgery hiatus, having already missed two races earlier, the new Honda would've clearly proven too immature for Marquez to trouble Bagnaia's historic comeback even had he done the full schedule.
But the last time Ducati went up specifically against Marquez while having what was quite widely regarded as the best bike on the grid was 2018, when the Honda rider wrapped things up with three races to spare.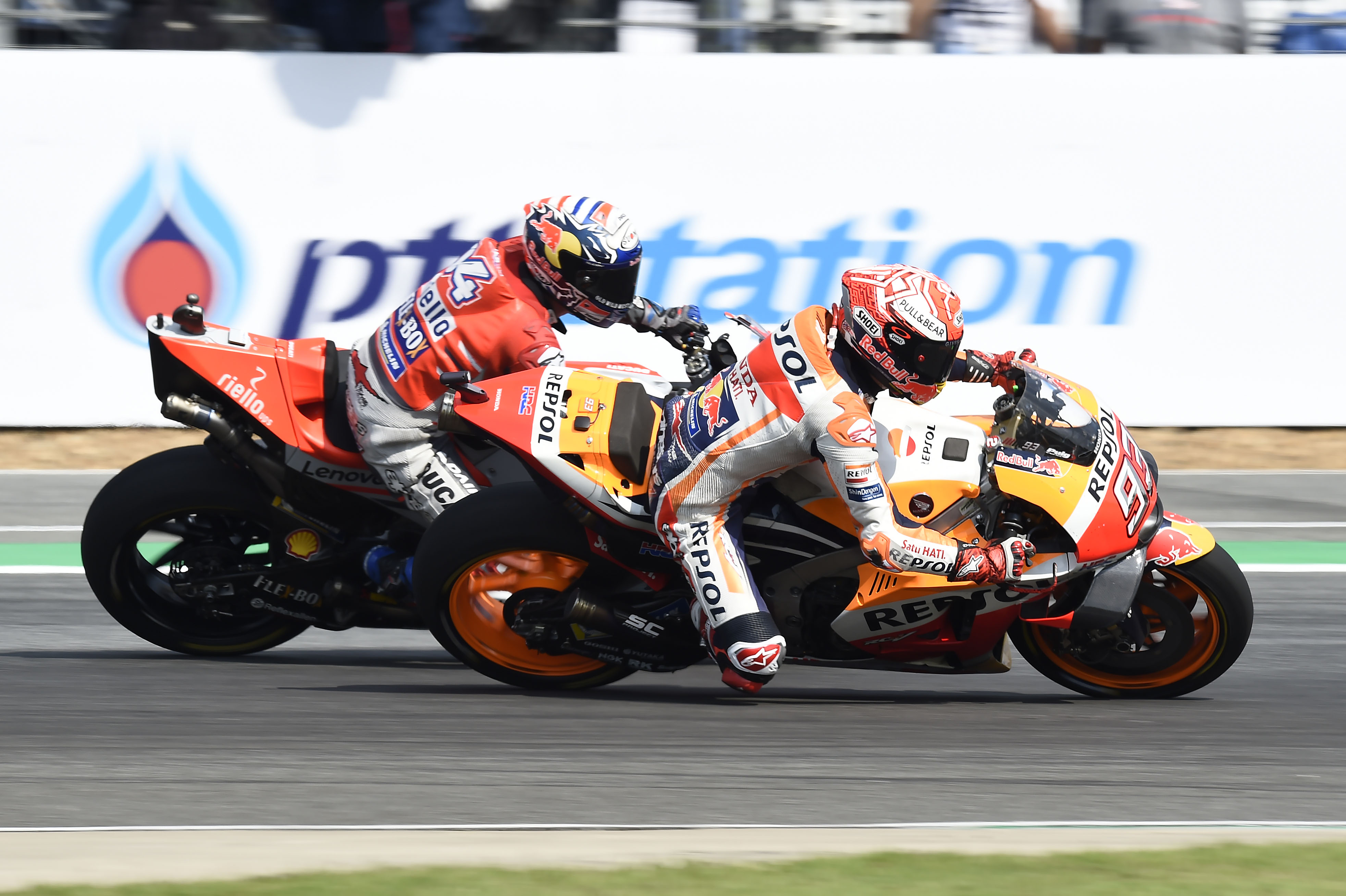 Marquez says he's now back to something approaching full fitness, following a fourth right arm surgery that was a fundamental procedure to effectively realign the bone. And though his exceptional 2019 is now four years ago, the spectre of Marquez hitting anything near that form should put the fear into every single MotoGP firm, including Ducati.
So, even if there's no "need", can you really afford to give KTM or even Aprilia – the manufacturer already entering 2022 as arguably Ducati's biggest threat – a free run at Marquez?
In a similar consideration, should you really do a favour to Honda's chances of hanging on to Marquez? The 30-year-old has made it clear he may walk away – if his qualified proclamations to the press over the last few months don't convince you of that, episode five of the Marquez-produced Amazon documentary 'All In' will – but he also very much might stay.
That, if Marquez is to be believed, is his preference.
"My dream is to come back to the top. This is my goal," he told MotoGP.com at the Honda factory team launch this week.
"But my dream is to try to do it with Honda, and I believe a lot in them, we respect each other a lot, we have a long relationship and this will help us to get out from that dip situation."
Marquez doesn't represent much added value for Ducati – he can't, by definition, because Ducati is already winning – but he may be addition by subtraction elsewhere. Ducati should be only too familiar with the concept, because Marquez's magical 2019 was also aided by the fact Jorge Lorenzo was allowed to leave Ducati and spent that season toiling on a Honda alongside Marquez – rather than a Ducati or a Yamaha or a Suzuki that he could've been a much bigger thorn in Marquez's side with.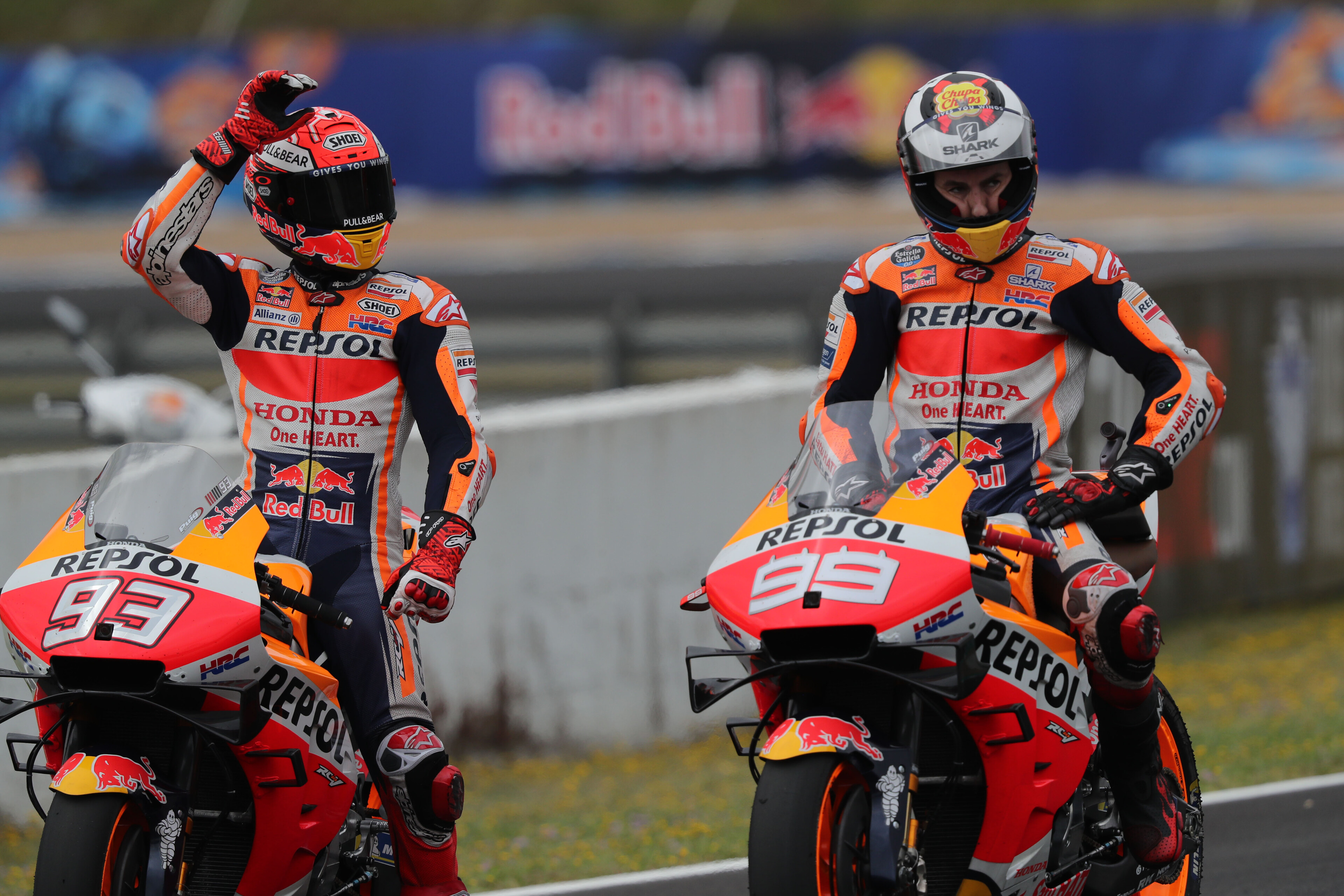 The good news for Ducati, as well as Marquez and pretty much everyone else, is that no decision needs to be made right this second. Marquez's uber-money Honda deal runs to the end of 2024 – so he'll be 32 at the start of his next contract, unless the 2023 Honda is so bad that it convinces Marquez to try to manoeuvre his way out of the deal one year early and he somehow succeeds.
A few races in 2023, we should have something approaching answers to many of the key questions here. We should know whether Marquez is a genuine wantaway – if the Honda's a real step forward, that probably ends this entire storyline because Marquez simply wants a winning bike rather than specifically chasing some sort of multi-team legacy.
At the same time, there will be valuable new reference points for the post-surgery Marquez, who will face his most formidable opposition yet – top-tier Honda recruits Joan Mir and Alex Rins. If one of them is close enough often enough, Ducati will be reassured in its conviction.
But if Marquez is comfortably handling them both, while doing his usual 'class of my own' trick at the likes of Austin and the Sachsenring – well, what would that say about his potential on an upper-tier MotoGP bike?
Ducati doesn't need Marquez. But it needs titles. And there's only one riders' champion in MotoGP every year – when a fit Marc Marquez is present, he usually stands as an immovable obstacle on the path to that championship.