It's no secret to anyone that the past two years have been the toughest of his life for 2020 MotoGP world championship runner-up Franco Morbidelli, as he's battled against major injury and a significant switch in the nature of his Yamaha M1.
But, with hints of improvement already showing at the end of 2022 and a successful Sepang test, is there hope for a renaissance in the coming season?
Morbidelli last showed his true strength on a MotoGP bike at the end of Joan Mir's title-winning season in 2020, where he pushed the Suzuki rider to the penultimate round and racked up three race victories en route – only to see things come to a rather sudden halt for him a few months later.
He sat out a significant portion of the 2021 season to recover from major surgery to his knee after an injury sustained earlier in the year and then returned to a very different bike from the one that he departed.
He wasn't jumping back onto the Petronas Yamaha machine alongside mentor Valentino Rossi but instead, he'd been promoted to factory colours to replace the departed Maverick Vinales – it meant a significant leap forward in his Yamaha experience, as he traded a satellite machine that was essentially a three-year-old machine for a new model with very different characteristics.
More aggressive and with less of the traditional Yamaha smoothness, a direction of travel that's only going to continue as the Japanese factory continue to adopt the bike to suit the style of Morbidelli's world champion team-mate Fabio Quartararo, it left the Italian-Brazilian struggling to change his own style quick enough to suit the new bike.
That process lasted throughout the 2022 season, too, with Morbidelli failing to ever show any of his old potential until right at the end of the season, where some sparks of form started to appear in the final races of the year.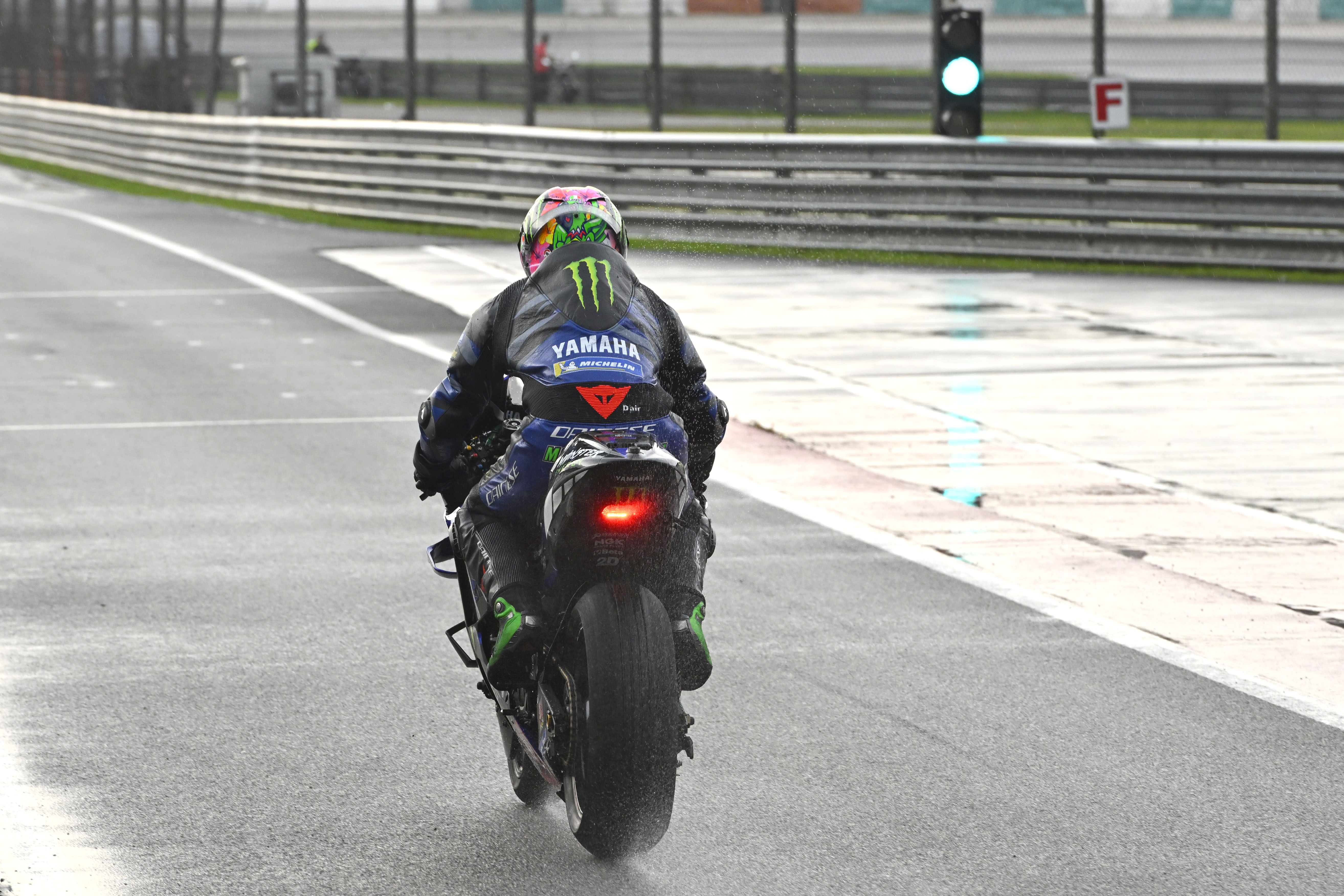 However, as we've seen from others of late (including Vinales after making a change to Aprilia), the job of swapping out your lifelong riding style for a new one isn't a simple job – even if it's one that Morbidelli says every rider must now master if they want to win.
"If you want to be quick and fast everywhere," he explained at the Sepang test last week, "you have to be a chameleon. Of course, I think my DNA is to be smooth and nice, to always try and treat the bike gently on corner entry.
"But if you want to be a champion, you have to be a chameleon, and to have the style that your package requires.
"I don't feel like a smooth rider any more. If you saw, I even took that word away from my Instagram bio!"
The good news, though, is that change in style is something that he believes he's been able to spend the three-month winter break working on as he rides not MotoGP machines but street bikes, flat track machines and motocross with the other riders of Valentino Rossi's VR46 Academy.
"I've worked this winter," Morbidelli insisted. "I've worked my ass off to improve, to be more aggressive while riding. Even in training I try to change my mentality while riding. The DNA of this bike changed from 2020 to 2021, and if I want to be fast with this bike, with this new concept of Yamaha, I need to change my DNA, my rider DNA.
"I think I'm at a good point of that, especially at the end of last year, in the last two races. I really got more in tune with the bike, and I would say that this winter I never really detached from the bike.
"When I jumped onto the track, I felt almost like it was one week off, not three months. I keep digging, the team keeps digging, and there is still some gap but we are working on that. I changed so that the bike suits me better.
"It's a never-ending process. Like life, you can always improve as a human being and you can always improve as a rider."