Yamaha MotoGP rider Franco Morbidelli believes his first full season in the works team had a "happy ending" – but is the damage already done when it comes to his longer-term future with the squad?
Morbidelli's 42 points scored this year is the worst result for a factory Yamaha rider in the MotoGP era, despite the 2022 season having been the longest-ever.
The Italian, a title contender in 2020 on a year-old Yamaha as part of the Petronas SRT squad, only made the top 10 three times on the road all season.
The first time was early on in the year in Mandalika, while the other two came in the final two races, at Sepang and Valencia. And though the Sepang top-10 finish was then taken away with a post-race penalty, it was widely regarded as Morbidelli's best weekend of the season, as he finally outqualified title-contending team-mate Fabio Quartararo (although the latter was having to deal with a finger injury sustained in pre-qualifying practice).
At Valencia, Morbidelli lamented missing out on a direct Q2 spot through FP3 by just half a tenth of a second on Saturday morning and said he was "caught out by different conditions" in the afternoon en route to qualifying 16th – with an FP3-to-qualifying decline a common theme in his season. His recovery to 10th on Sunday was aided by high attrition, but he was pleased with the note he'd ended the season on.
"It's the moment to think about the whole season, and I have to say finally thanks to my crew and to Yamaha, they hung on tight when I arrived and I understood that it was going to be very tough to extract potential from the bike," said Morbidelli, who – amid doubts over whether he'd fully recovered from his mid-2021 knee injury – has long maintained his struggles were just a matter of adapting to a changed M1 bike and becoming more aggressive on braking and throttle application.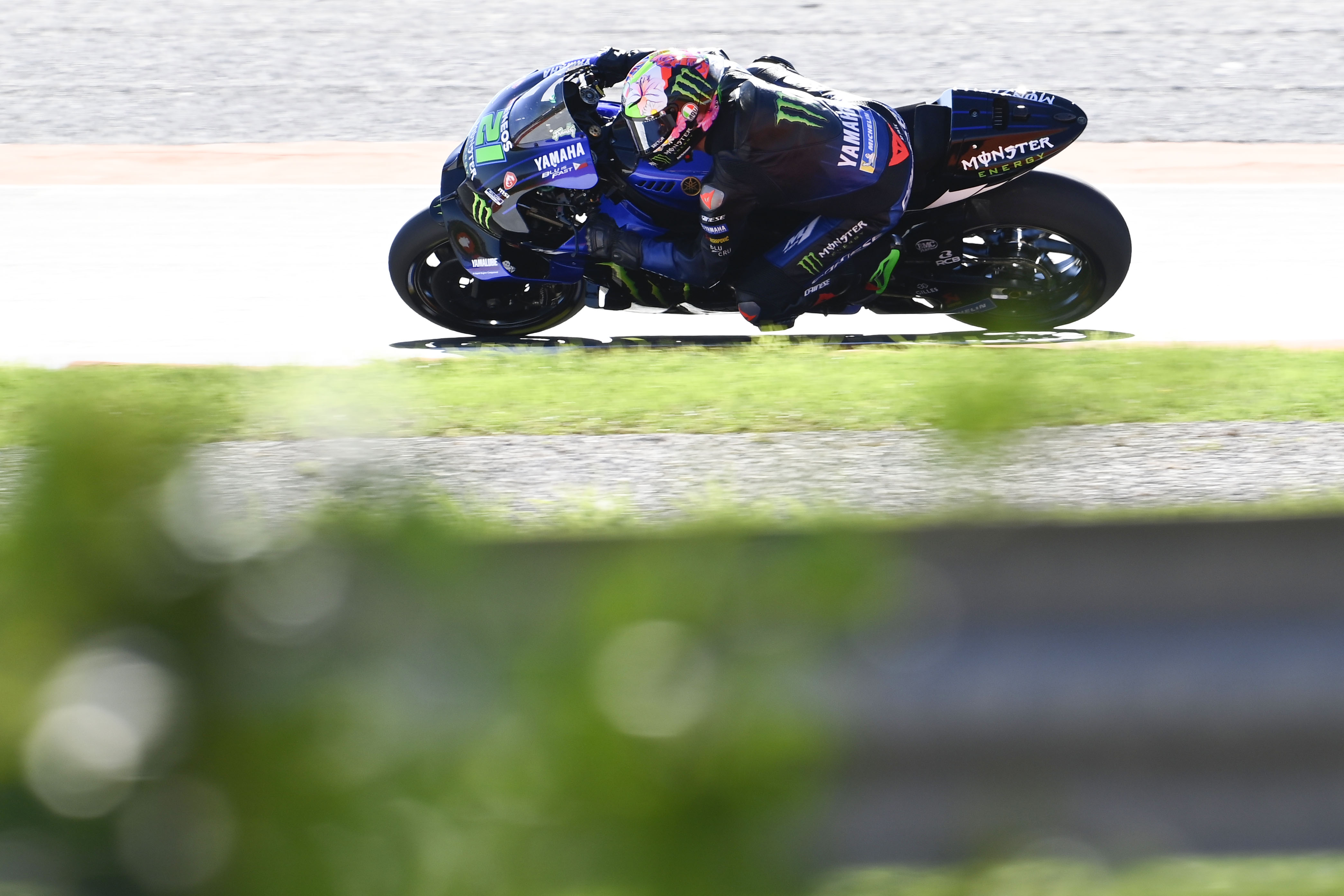 "They stayed close to me, and they always supported me, they always believed in me. And I always believed in them. And they are working, and they kept working, to improve the flaws that we all know the bike has.
"We are in this together and I'm pleased to be able now to extract speed from the bike and to be able to change completely my style. Go from a smooth rider to a very aggressive rider.
"So I'm happy about the change I was able to do, I'm happy about how Yamaha was close to me, I'm happy about how my crew was close to me. Finally, a tough season, but with a happy ending, I would say."
In the Valencia post-season test day, the trial of a more powerful Yamaha engine prototype was a surprise dud, yet Morbidelli was particularly happy – more so than team-mate Quartararo – with a new chassis he'd tested.
"Everybody deserves a little bit of rest. Such a long season," he said after the test. "For me it was also a trip.
"I've been chasing, for 80% of the season, and also the last 20% I still was chasing – a much closer carrot, but still chasing."
Morbidelli's rhetoric, however, has appeared somewhat out of step with at least one senior Yamaha figure.
Managing director Lin Jarvis rather sensationally admitted in the lead-up to Sepang – Morbidelli's standout weekend – that Yamaha may have made a mistake not picking World Superbike rider Toprak Razgatlioglu for the factory ride alongside Quartararo instead.
And even with the context of Sepang and Valencia, Jarvis's tone was not that much more reassuring as he spoke to MotoGP.com during the post-season test.
"I think we ran a good season at the end of the day. Not super happy, I would say, with Fabio [Quartararo's runner-up result] because he really was the only Yamaha rider that was truly able to extract everything that the package had to offer.
"Disappointing for Franky, because he never really… the last couple of races, we saw some signs of promise for the future, but let's be honest, 19th in qualification is not what we were expecting, not what he was expecting. So that was not good."
Though it's not definitively clear whether this was what Jarvis was referring to, Morbidelli placed 19th in MotoGP's 'qualifying championship' – the BMW M Awards. He scored 27 points in those standings, compared to the 250 accrued by team-mate Quartararo, who placed third despite Yamaha's well-documented single-lap struggles in 2022.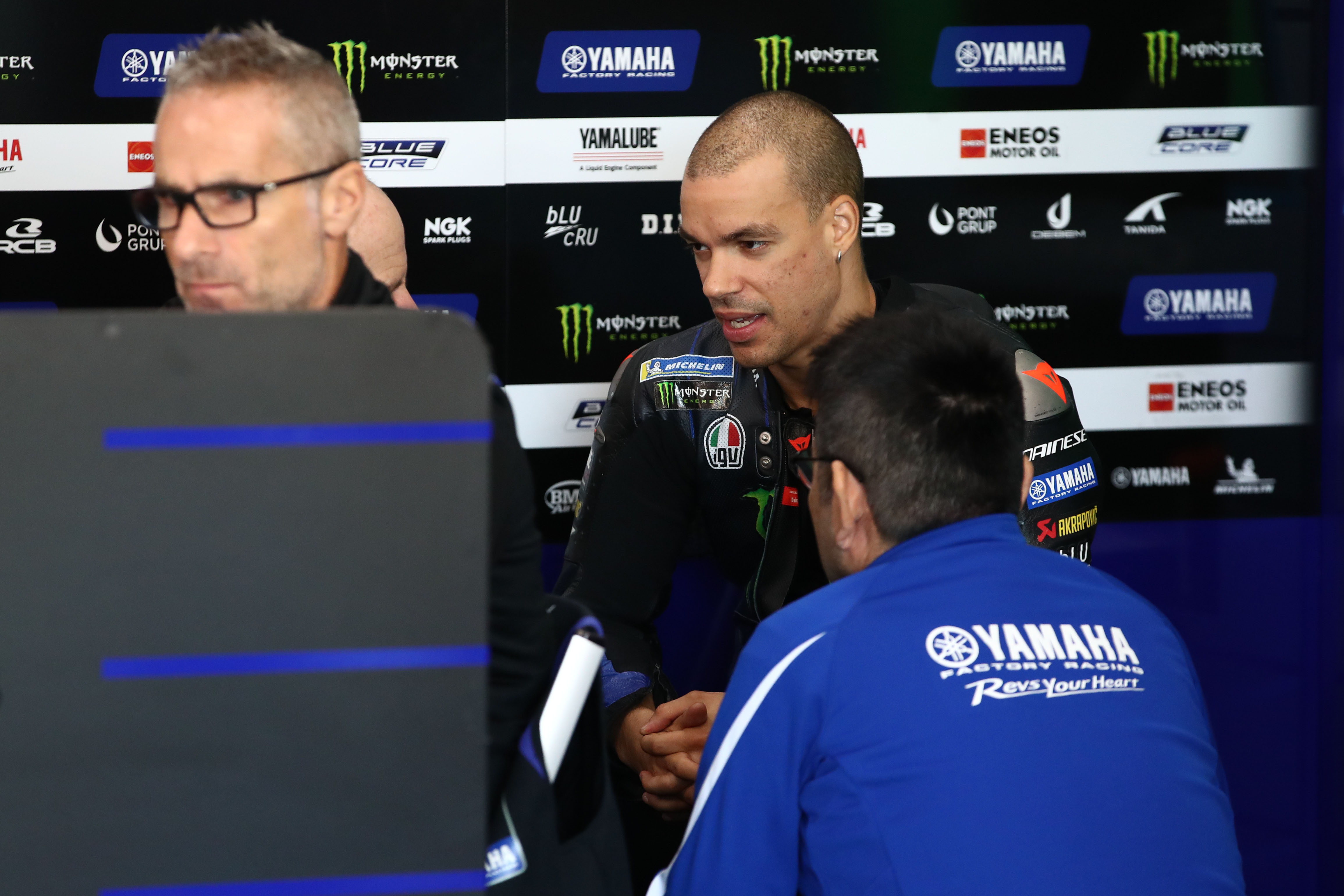 Team manager Massimo Meregalli has been more positive about Morbidelli's progress, which was also reflected in his Valencia test comments – but he also acknowledged Yamaha needed the Italian to step up.
"I see him in the last two races differently compared to the season. We all expect him to be a contender," said Meregalli.
"Next year we will not have a satellite team [as RNF has joined Aprilia], we will have only two riders on the Yamaha. And we really need to have both riders fast, because one will push the other one. We need help."
Morbidelli is contracted through 2023, having come in on a two-year deal when promoted to the factory team to replace the abruptly-departing Maverick Vinales in the middle of last year.
He is probably somewhat fortunate to be out of sequence with the vast majority of factory-contracted riders on the MotoGP grid, with most deals running through 2024.
Yet Yamaha will still have options to explore if it wants to replace him, whether they be the aforementioned Razgatlioglu or Pramac Ducati rider Jorge Martin, who is on a one-year Ducati deal after being passed up for a factory promotion.
And Yamaha's rhetoric suggests – as does MotoGP history – that Morbidelli will not be given anywhere near the full 2023 season to convincingly follow through on his 2022 "happy ending".