Ducati's Pecco Bagnaia began the 2022 MotoGP season as firm title favourite after his and his team's late-2021 form.
Yet a messy first half of the season left him 91 points behind Fabio Quartararo as the defending champion looked set to overcome the Yamaha's deficiencies and take another crown.
Yet that's not what happened, and by the finale Bagnaia had enough of an advantage that he only needed to finish 14th at Valencia. He ultimately did five places better than that.
So what was the biggest factor in that unprecedented points swing? Was it down to Ducati and Bagnaia's sheer performance level, or did Yamaha and Quartararo throw this one away?
Here's what our writers think:
YAMAHA JUST WASN'T A MATCH FOR DUCATI
SIMON PATTERSON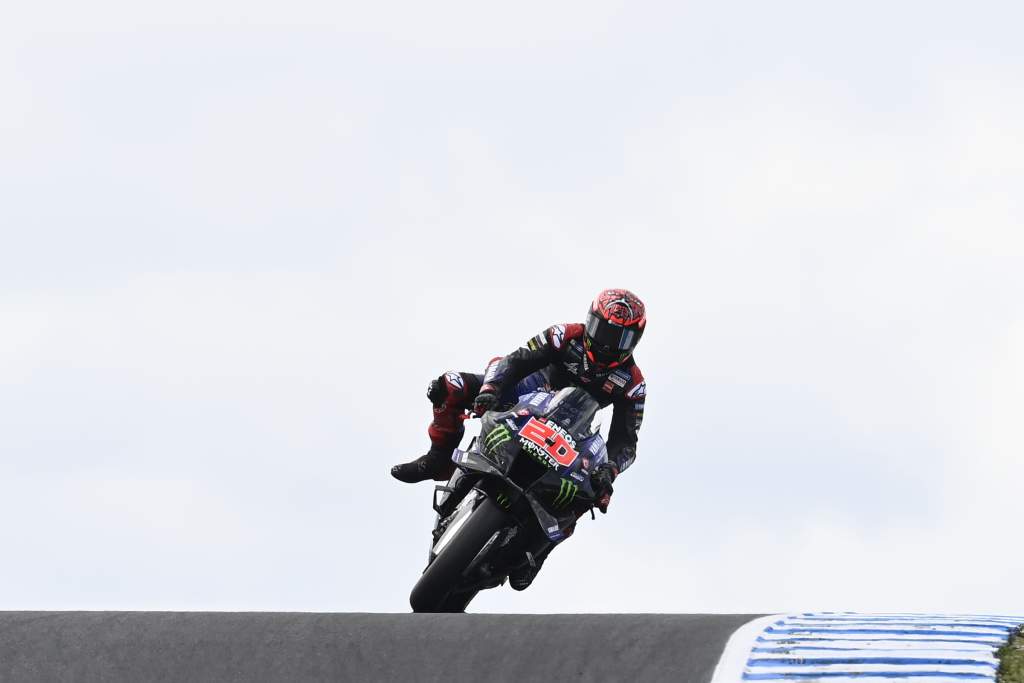 If the question was whether Quartararo had lost the title or Bagnaia had won it, then I'd certainly be hedging my bets a little more in my answer, with both riders delivering absolutely fantastic performances all season long.
But when it's Ducati versus Yamaha, when you take respective levels of machinery into account, then it's much more black and white: this was Yamaha's loss not Ducati's gain.
It brought Quartararo a bike that fundamentally failed to address all the issues that not only did he spend 2020 – let alone 2021 – complaining about but which the likes of Maverick Vinales, Valentino Rossi and even as far back as Jorge Lorenzo were also struggling with.
Given the lack of top speed and acceleration, the proliferation of drag-inducing aerodynamics has made things worse not better, yet Yamaha still brought a knife to a gunfight by essentially rocking up with a largely-unchanged three-year-old engine design.
It's telling that even Quartararo's rivals have been quick to point out that they can see him hitting the limit of the bike far before any of them do with their respective machines. But unfortunately for him, it's the reality of the year that he's had.
VALENCIA LAID BARE  QUARTARARO'S LOSING BATTLE
Valentin Khorounzhiy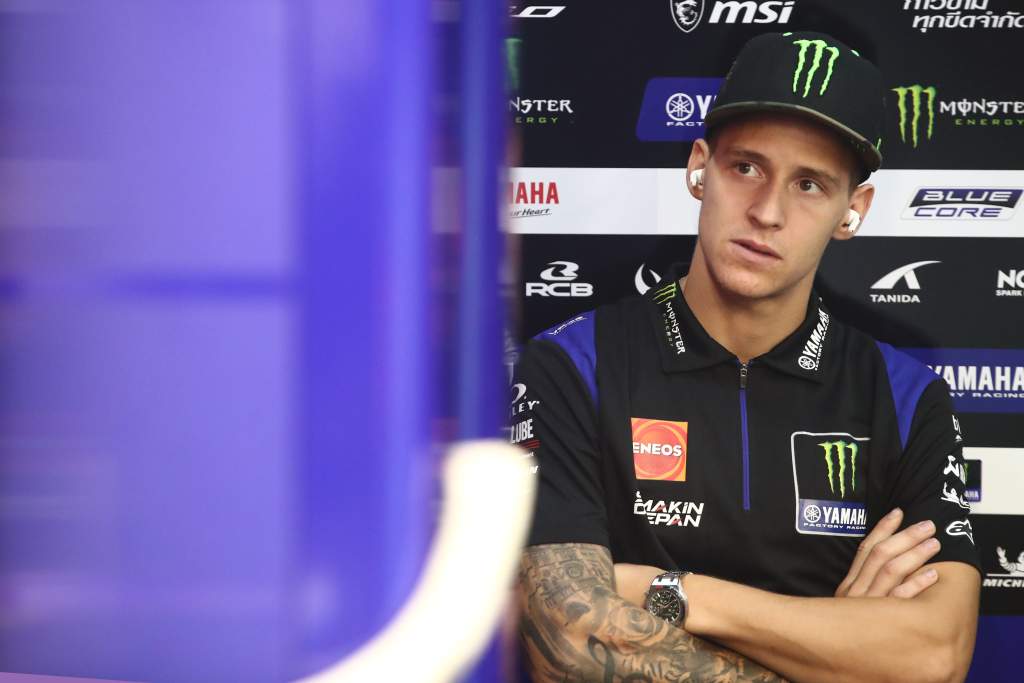 If Valencia turned out the race that looked like being set up by practice and qualifying, with Quartararo fighting for victory and Bagnaia riding nervous and tentative further down the pack, I'd feel it necessary to point at the gimme points Quartararo allowed to slip through his fingers – with the crash at Assen and the ultra-messy Phillip Island ride.
Instead, Quartararo laboured to fourth, his M1 again proving to be a practice bike rather than a race bike, and the fact that he'd been fighting a losing battle was only reaffirmed.
Was he faultless in 2022? Clearly not. But you cannot go mistake-free in a 20-race calendar unless that's something you actively focus on – and if you ride not to crash, you do not deliver performances like Quartararo's Red Bull Ring heroics.
It was too much and Bagnaia/Ducati proved too capable in the second half of the campaign despite playing with a 91-point handicap. A tidier, more calculating Quartararo could've probably made it closer – but this is a battle he was always likelier to lose than to win.
DUCATI HAD STRENGTH – AND NUMBERS
Glenn Freeman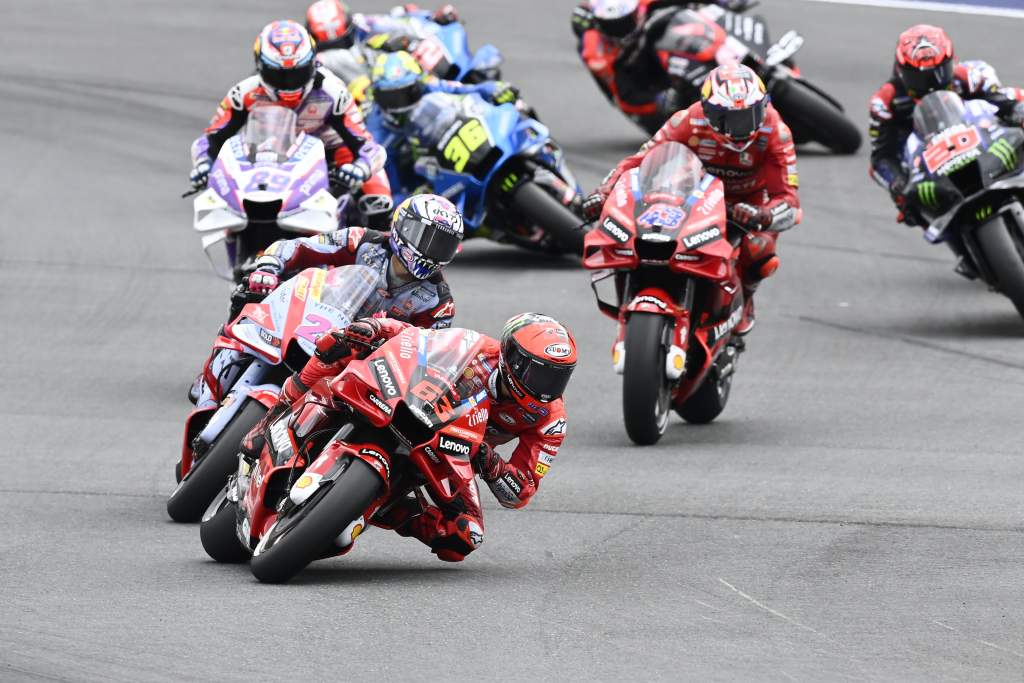 Ducati won this title by sheer brute force. The brute force that was the speed of its bike, and the number of them on the grid.
We only had what looked like a title fight in the second half of the year because Bagnaia threw away a lot of points early on. If he'd even been simply consistent rather than spectacular in the first part of the season, this championship battle would have been over long before Valencia.
Ducati deserves heaps of praise for creating a phenomenal package that no other manufacturer can live with at the moment.
And it should not be criticised for how many of its bikes are on the grid, either.
Credit to Ducati for being willing to supply that many bikes, and clearly offering terms that the satellite teams find appealing.
Even more credit is due for the fact that Ducati didn't then use that army of Italian machines to manipulate races in Bagnaia's favour when he was hunting down Quartararo in the championship, when plenty of people – myself included – felt it probably should have. Bravo.
IT WOULD'VE BEEN LUDICROUS IF DUCATI HAD LOST THIS
Matt Beer
Forget the size of Quartararo's mid-season lead over Bagnaia. If Bagnaia hadn't pulled this remarkable turnaround off and Quartararo retained the title, it would have been legitimate to ask if 2022 was a case of Ducati losing it not Yamaha winning it.
With a third of the grid on its machinery, a clear number one factory rider established, and a commanding performance advantage in the final part of 2021, Ducati should've come into 2022 as an unstoppable title-winning machine.
Instead it opened the year with a desperate Bagnaia decrying his team's approach (and getting an apology) as he remained bogged down in development testing in practice sessions, and with a last-minute engine specification decision at the works team reducing the value of that vast line-up of bikes because there was now less scope for info sharing and cross-Ducati feedback.
It risked being a story of a massive opportunity squandered. Then once everything came together, the unstoppable title-winning machine clicked into place with enough season left for Bagnaia to win his way back into championship contention and soon into a position where he held all the cards.
So in the end, Ducati won it. But it only looked like Yamaha's to lose because Ducati too so long to live up to what it was capable of.