The operative word when it comes to Pecco Bagnaia and Ducati's 2022 MotoGP riders' championship triumph should be "relief".
Relief in the obvious sense – it would've been an absolutely historic fumbling to lose it at Valencia, one that would completely overwrite the memories of an equally-historic 91-point comeback and then some.
But also relief on a grander scale, that the Gigi Dall'Igna era of technical innovation and turning a recalcitrant, limited Desmosedici rocketship into a sweet-turning, rider-friendly, ultra-versatile Desmosedici … still-rocketship would not end without the big prize.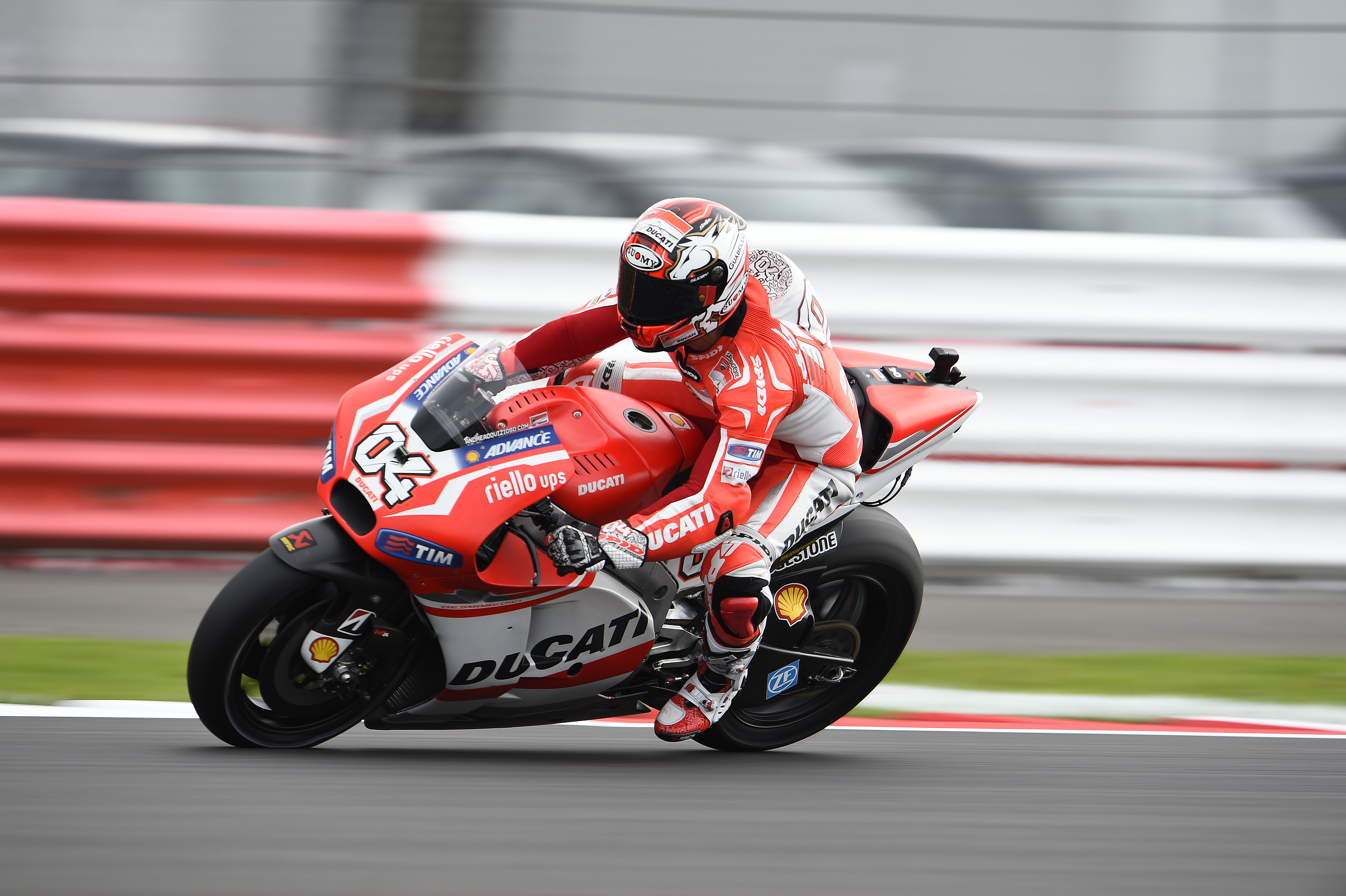 Under the technical stewardship of Dall'Igna, who came from Aprilia in 2014, the bike quickly got good enough to dream of a title, then to genuinely believe in one, and finally to expect one. Along the way, paths to the crown began to open up.
Andrea Dovizioso took the title fight with Marc Marquez to the final race in 2017. Jorge Lorenzo came in, a blockbuster signing on huge money, and struggled for a year and a bit before really finding his groove and flashing championship potential – just as Ducati seemingly grew to see him as expendable and too pricy.
And, when the arrival of the new Michelin rears in 2020 meant MotoGP seemed to suddenly pass Dovizioso by, Jack Miller emerged as a potential way forward – looking that year as a rider who just needed to iron out the errors to be a genuine championship force, and one that could perhaps make that step by stepping into the works team.
But Miller was a reclamation project, having been cut loose by Honda. Lorenzo was, again, an established star from elsewhere. Dovizioso was something in between. And amid that, Ducati was persistently linked to a riders' title-guaranteeing signing of Marc Marquez (with Red Bull a common sponsor) and seemingly pursued a potential next-best thing in Maverick Vinales, only for Vinales to bizarrely keep re-committing at the earliest possible opportunity to a Yamaha M1 he never found sustained success on.
Instead, Ducati won the big prize with a bona fide homegrown talent – as much of one as could reasonably be demanded given Ducati doesn't have a Moto2 or Moto3 presence.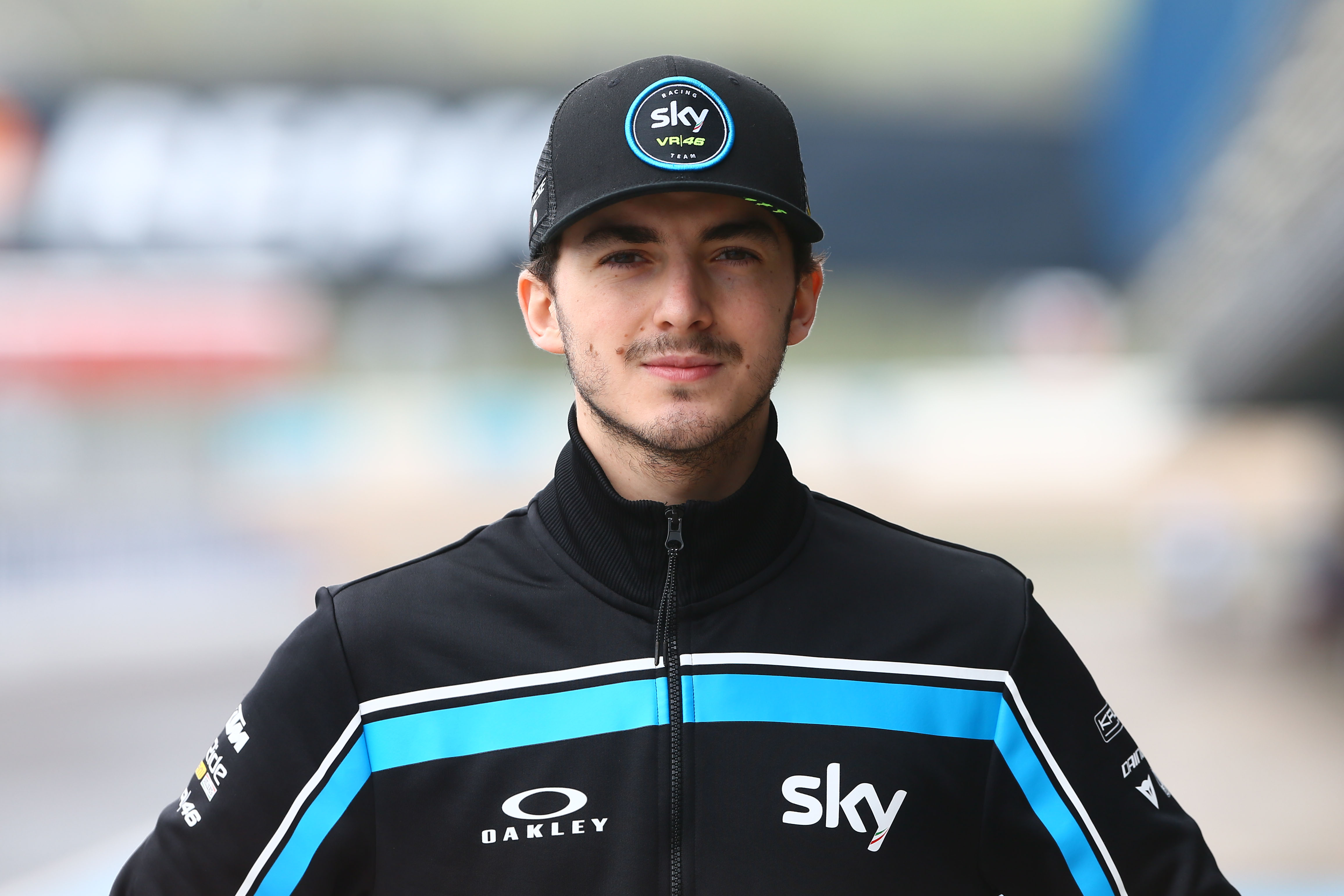 Pramac Ducati's recruitment of Bagnaia for its 2019 MotoGP line-up was made official in February of 2018. As of that time, he had completed four Moto3 seasons that yielded just two wins (although his final season, in which he placed fourth on a Mahindra bike that was otherwise not represented in the top 15 of the standings, was clearly exceptional) and had finished fifth in his rookie Moto2 season.
It was not a crazy move, but it was clearly a leap of faith, also given the context – two-year deal, direct with the factory, with the second year guaranteeing a factory-spec bike. But the initial returns were strong as Bagnaia beat Miguel Oliveira to the 2018 Moto2 crown to graduate as champion.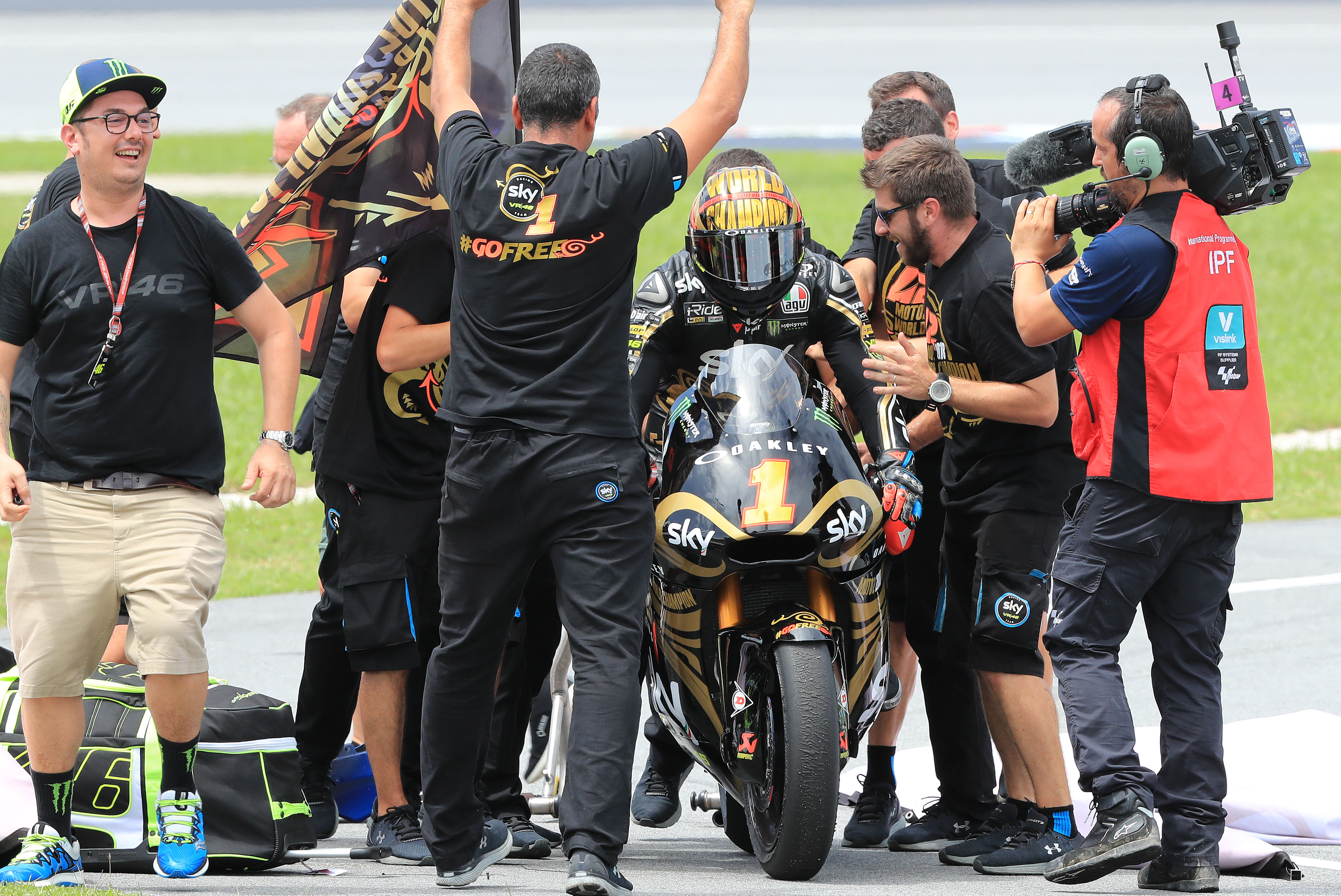 "Pecco is the new star," Dall'Igna told MotoGP.com that following off-season.
"He won the Moto2 championship. We think that he can be a Ducati champion for the future.
"We approach him I think in the right away. We changed the personnel inside our team, inside the Pramac team, in order to give him the best possible technician, and this technician has to remain the same for the entire development path that he has to do. The two years in Pramac and eventually in the factory team.
"I'm proud that he joined us."
Ducati pulled out all the stops. "The best possible technician" was Christian Gabbarini, who had won titles with Casey Stoner at both Ducati and Honda and was paired with Bagnaia fresh off working with Lorenzo in the works team. Lorenzo's electronics engineer also came along.
And Ducati's faith was repaid with an unimpressive and concerning rookie season on a Desmosedici GP18, in which Bagnaia shone in the pre-season test at Sepang and placed fourth at Philip Island but was otherwise a clear backmarker. Meanwhile, a rival manufacturer had – effectively by happy accident – stumbled upon a supernova rookie in Fabio Quartararo, who scored four times Bagnaia's points.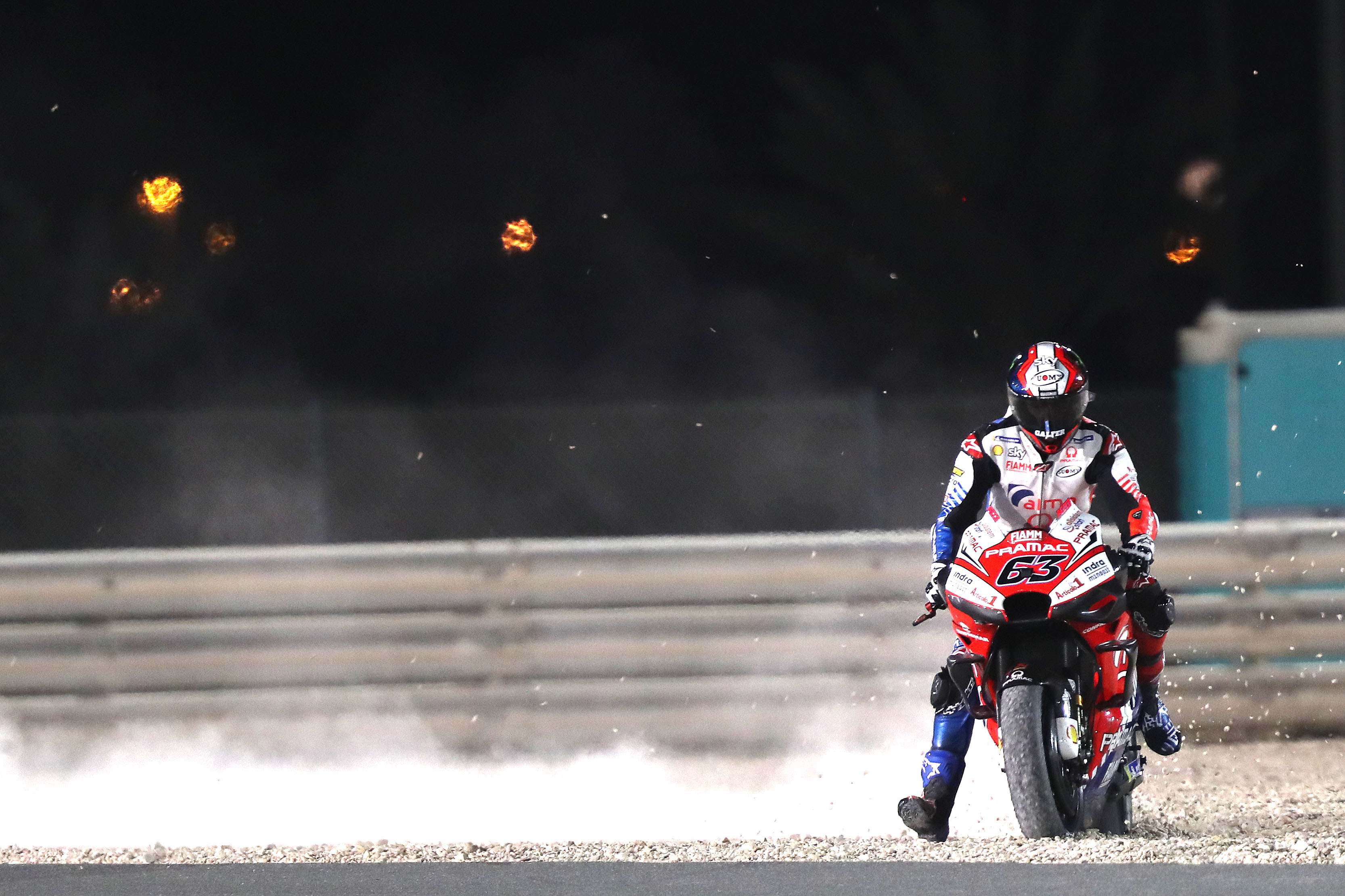 Bagnaia's 2019 campaign didn't exactly warrant an upgrade to works-spec machinery, but that had been the plan – with Miller's insistence on a GP20 on the other side of the garage forcing Ducati to make two factory bikes available to Pramac, something that is now effectively convention.
In 2020, Bagnaia got much better real fast. But, after a maiden podium got snatched away by a mechanical issue, a Brno knee fracture sent him to the sidelines – which was where he was when Dovizioso/Ducati renewal talks suddenly fell through.
Dovizioso was someone Ducati couldn't afford to lose, tweeted Stoner – the very rider who has been advising Bagnaia on occasions this weekend, Gabbarini being their common link.
Ducati didn't see it that way. "We want to win the title, and after trying for so long it's time to bring in new energies, new strategies," said Ducati sporting boss Paolo Ciabatti.
"Maybe we will fail and do even worse, but we have to take the risk.
"When Suzuki took [eventual 2020 champion] Joan Mir he had a great talent but he wasn't someone who had been winning continuously in Moto2. Fabio even more so, because of his up and down career."
Bagnaia got the nod over Johann Zarco to partner Miller in the works outfit, but he certainly continued to be up and down to end his Pramac stint. He was ridiculously fast in the Misano double-header, then didn't score a single top 10 in the six remaining races of the season.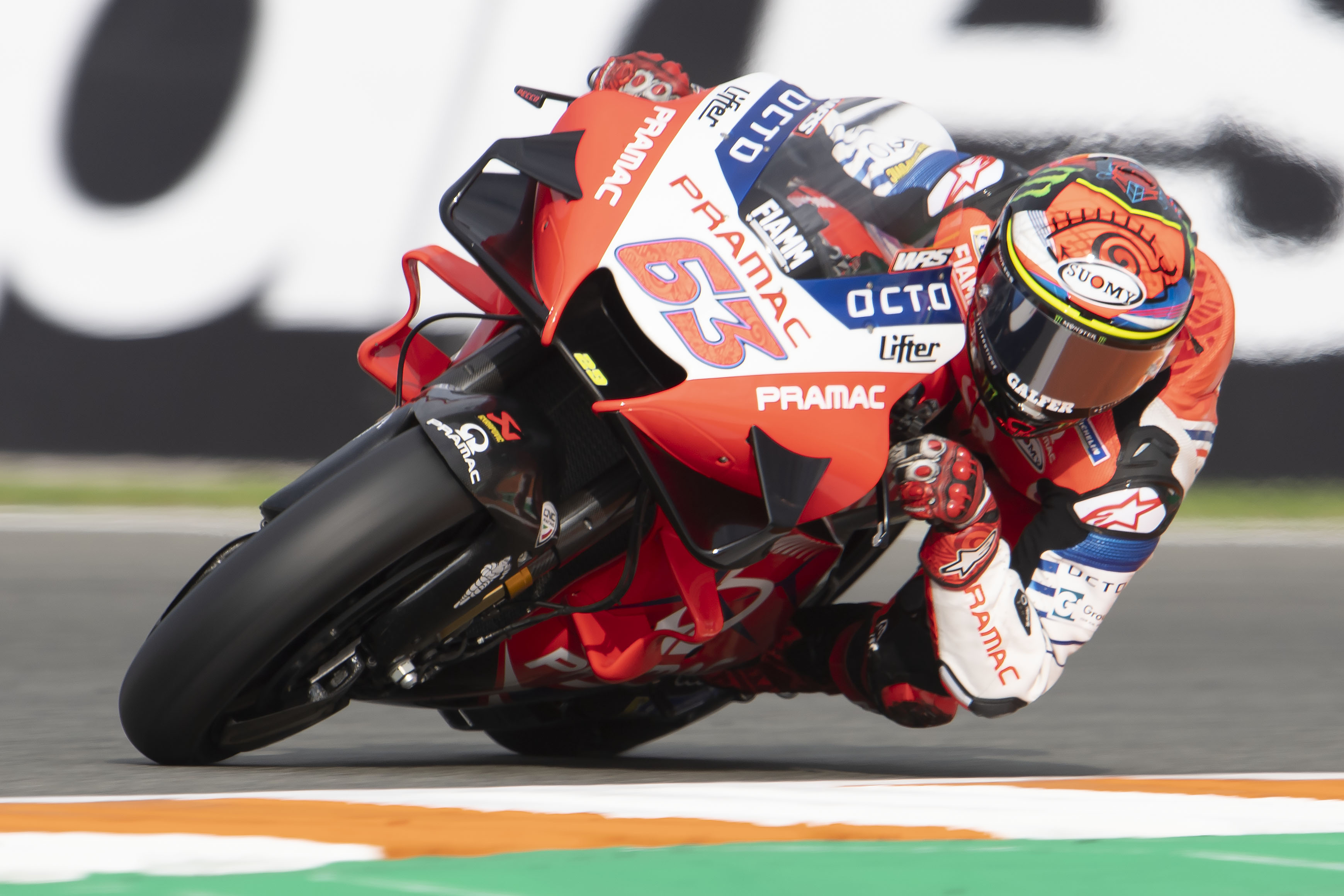 It strongly suggested that he was still far from the finished package, and that he would be coming into the factory team's as Miller's understudy and number two. But that perception only lasted until the Qatar double-header that kicked off 2021.
Asked earlier this weekend at Valencia whether Bagnaia's progress within the factory team surprised him, Miller admitted: "Definitely when we stepped up from Pramac – he had a couple of showings in Pramac, but to turn it on like he has in the last two seasons, with the amount of victories that he's had, has been a massive improvement for sure.
"He's riding the bike better than me. As simple as that. I wish I could tell you why or how or what I need to do. But it's one of those age-old questions.
"I'm trying my best. This year he's just been better. Last year he was better."
After a 2021 trial run and teething troubles for the Desmosedici GP22, Bagnaia stamped his authority on a MotoGP title race, in some style, with resilience and humility.
He committed a major off-track indiscretion in the summer break, and it would be intellectually dishonest not to mention that Ducati has effectively reaped the rewards of its decision not to levy a sporting penalty – something that at least this author and seemingly many more felt was warranted – to Bagnaia for driving under the influence.
But he also deserves enormous credit for the way he'd gone about his business in the paddock – impressively self-critical, magnanimous to his rivals and not tempted into a strop by the weird situation surrounding those last-lap Enea Bastianini challenges that could've put his title campaign in serious jeopardy.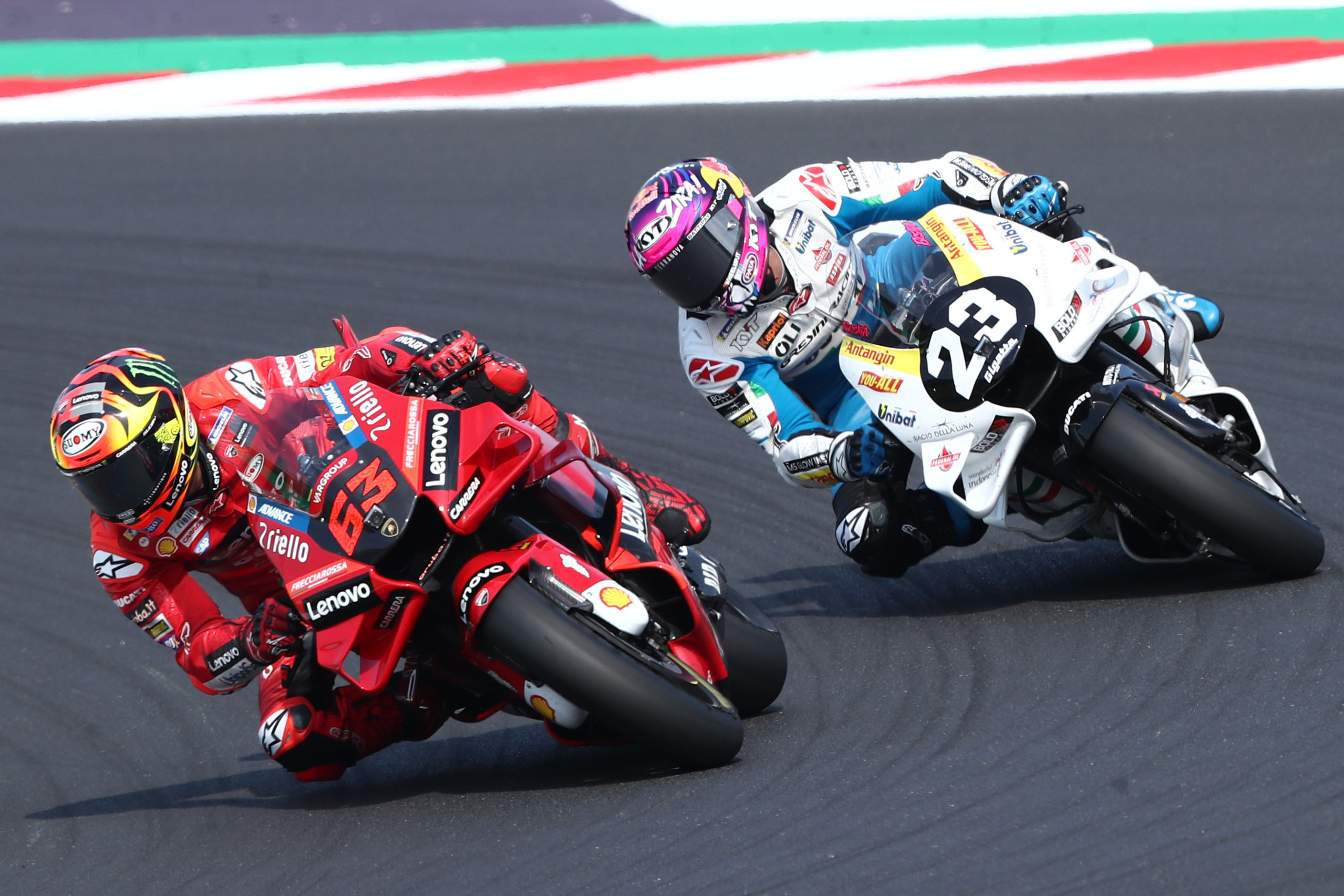 The title is rightfully his (it would've also been rightfully Quartararo's, but there can be only one). And it's such a meaningful one.
Forget the 'first Italian to win on an Italian bike since Giacomo Agostini'. The bit about the passport is so much less interesting, and less worthy of remarking upon, than the fact Ducati's long title wait was ended not by a ready-made superstar but by a raw prospect it handpicked and helped transform.