LCR Honda MotoGP rider Takaaki Nakagami has undergone a third surgery on his right hand, as he continues to repair the damage he sustained at the Aragon Grand Prix in September then exacerbated at his home race at Motegi a week later.
Nakagami crashed through no fault of his own at Aragon, getting wiped out by Marc Marquez when his fellow Honda rider's holeshot device malfunctioned on the opening lap following contact a few corners earlier with Fabio Quartararo.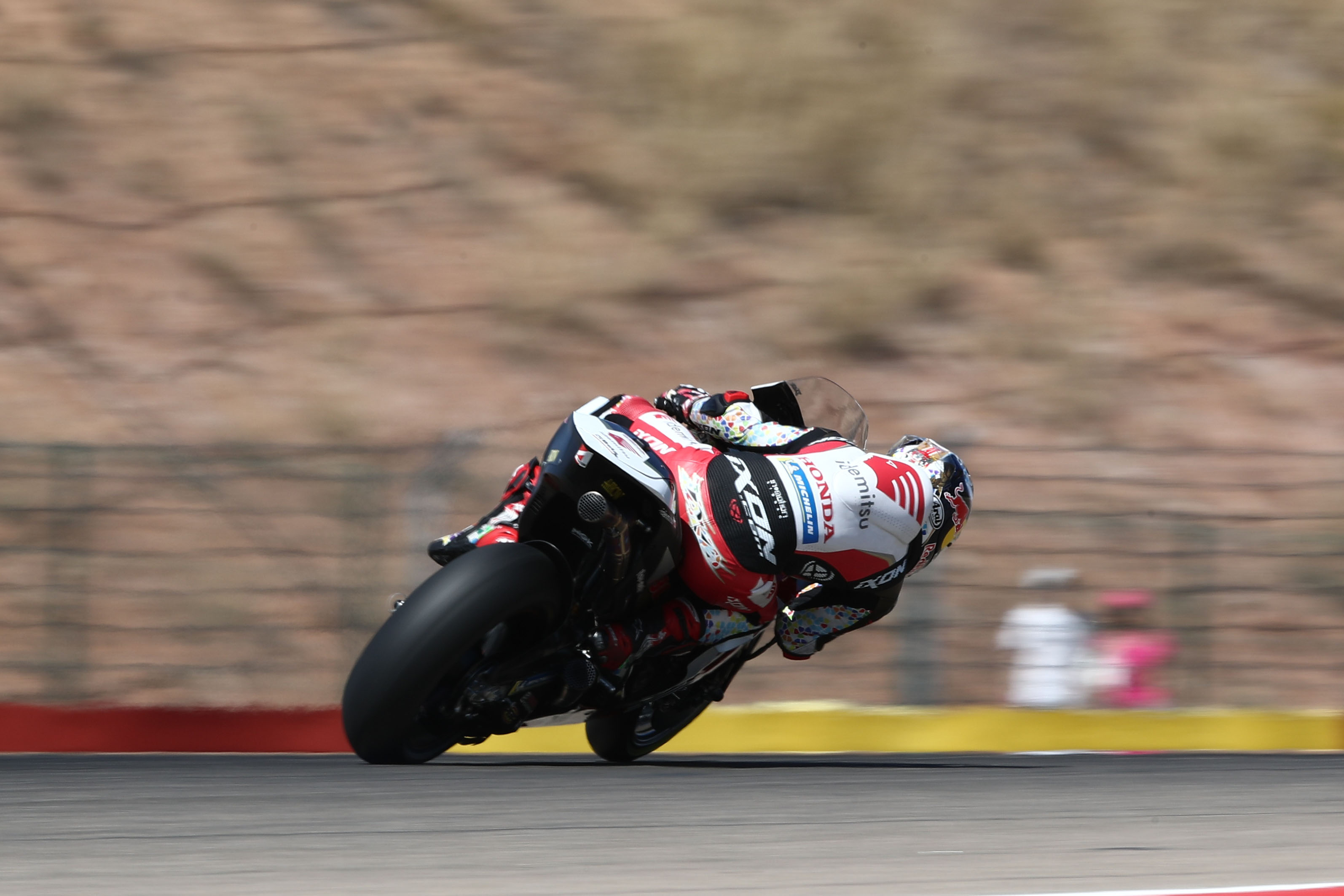 Trapping his hand under the bike as he fell, Nakagami did extensive damage to his fourth and fifth fingers and required immediate surgery the following day in Barcelona before flying home to Japan for the first race in three years at Honda's home track of Motegi thanks to the COVID-19 pandemic.
Determined to ride despite the risk of further exacerbating his injuries in the process, Nakagami wobbled around at the back of the field to finish last – and admitted after the race that racing there might well have been a mistake given he then needed yet more surgery to repair the already highly damaged tendons in his hand, as well as a skin graft to close the previous wound.
He has now in turn required yet another operation to both the tendon in his smallest finger, which was damaged in Aragon and severed by the exertions of riding in Motegi, and to the extensor digiti minimi, the muscle in the right arm that surrounds the tendon.
小指の伸筋腱再建手術を行い、無事に成功しました🙋🏻‍♂️
長い冬の到来です🫣

The surgery went well, just fixed tendon of the extensor digiti minimi 🙋🏻‍♂️
Tough winter is coming 🫣 pic.twitter.com/Ql7z0bW18e

— Takaaki Nakagami (@takanakagami30) November 19, 2022
He sat out races in Thailand, Australia and Malaysia before eventually returning for the season finale at Valencia, and admitted there that he felt under pressure to ride in Japan – conceding that in hindsight it might have been a mistake to race.
"Easy to say after that but at the end, it's my decision," Nakagami said, when asked if returning at Motegi was an error.
"I knew it was going to be very high risk for it getting worse. In the end, after the race I felt like something big happened.
"And it's easy to say it was my mistake, [but] it's quite impossible to stop doing the weekend, it's my home GP, after three years of COVID it was finally my home GP."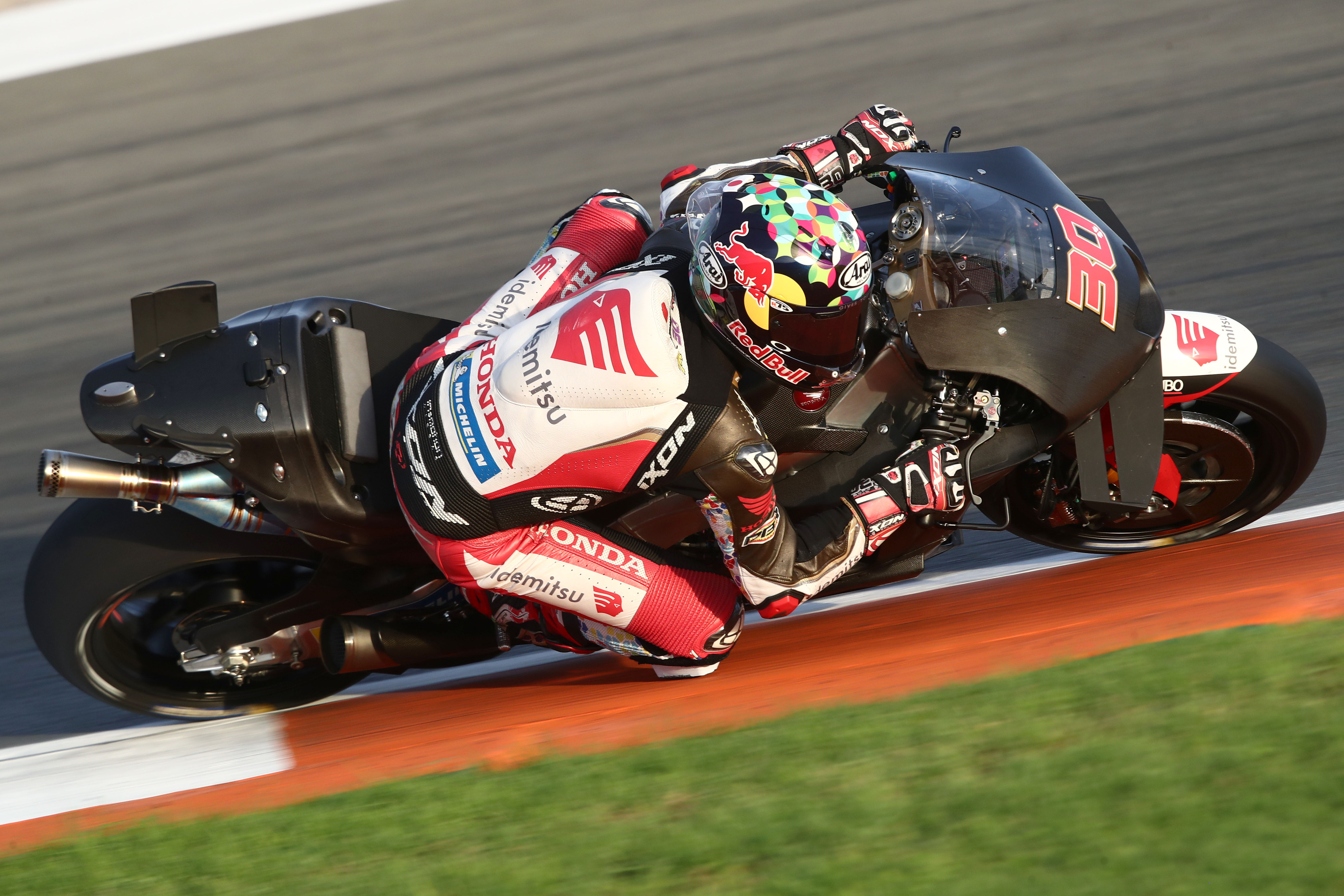 Nakagami added at Valencia that he once again felt the pressure to ride, given that the post-race test was an important chance to ride Honda's new – and hopefully much-improved – 2023 RC213V for the first time.
"It was a really tough one," he said after the race at Valencia. "I knew that this track, for 27 laps, with my hand, it would be a super tough one. But with the progress from FP1, I'm really happy to have decided to come here.
"Before FP1, I felt like I was OK and I expected not to be 100%, but during my rehabilitation in Japan I felt quite OK and that's why I decided to come here.
"But once I jumped on the MotoGP bike it was a big shock. The strength was good, but I felt many times like I had a bad feeling on the right side of the bike."
The decision to allow Nakagami to ride, and to continue doing so after he admitted during the weekend that he was struggling to control the bike, drew more attention to MotoGP's medical protocols around injured riders returning to action.
It will also lead to more questions being asked of Honda's management, given the lack of lessons that have clearly been learned by the ongoing two-year saga of Marquez's own return to competitiveness following the broken arm he sustained at Jerez in July 2020 – a situation that only arose through the Spaniard's urgent attempt to rush back into action a week later.