Necessary repairs to the Buddh International Circuit which is hosting MotoGP for the first time in September are currently being held up due to 'a host of legal and technical complications,' according to national newspaper the Times of India.
According to the report, problems were identified when the track was first inspected by the FIM MotoGP safety officers earlier this year, with their report identifying a number of key areas that needed to be changed – and suggesting a total bill in the region of £3-4 million for the work that needs to be undertaken to bring the track up to MotoGP standard.
It remains unclear what exactly those issues are, but it seems like some areas need resurfacing, while others are related to adapting the former F1 circuit to specifically suit motorcycle racing, a process that normally involves moving walls and barriers and replacing asphalt runoff areas with gravel traps.
However legal issues arising around the circuit's ownership following financial difficulties for the original builders Jaypee Group and the track's revision to state ownership under the Yamuna Expressway Industrial Development Authority have complicated matters for race promoter Fairstreet Sports.
It seems that it remains unclear right now exactly who is responsible for the needed work, according to race promoter Fairstreet's chief operating officer Pushkar Nath Srivastava, who has written to YEIDA in an attempt to seek clarification about what the next step in the process will be.
"We have been trying to find out the way to get the work done on time and that's why we submitted the letter," Srivastava told the Times of India. "We have learned that Jaypee Group is still maintaining the circuit while YEIDA still owns it. As it is private property, we have asked whether YEIDA could do the repair works or if we can do it on their behalf.
"Time is very crucial. There are certain turns on the track that need to be extended. At present, they are designed keeping cars in mind. Those need to be shifted considering the safety of sportsmen. Besides, some electronic changes and resurfacing of certain stretches are required."
According to The Race's sources, The Times' report is accurate, with people familiar with the project confirming that the work on the track modifications is still to get underway as Jaypee and YEIDA debate responsibility.
There's likely to be another hurdle to overcome after that debate is settled, too, with government approval likely also needed to finance the project.
However, despite that, a source close to the race promoter says that it's hoping to be able to start construction work in mid-April, a timeline that it believes gives it enough time to have everything brought up to speed and homologated ahead of September's race.
Despite that, the news still adds fresh reservations to whether the race will be able to go ahead in 2023 rather than 2024, something that was originally questioned when the race was given a somewhat surprising spot on the current season's calendar, despite the track being largely unused for a decade and the promoters having no previous history of organising motorcycle racing.
Buddh hasn't been used for an international-level competition since 2013, the last year that Formula 1 competed there before tax issues arising from the way in which the series collected their hosting fee put an end to the race.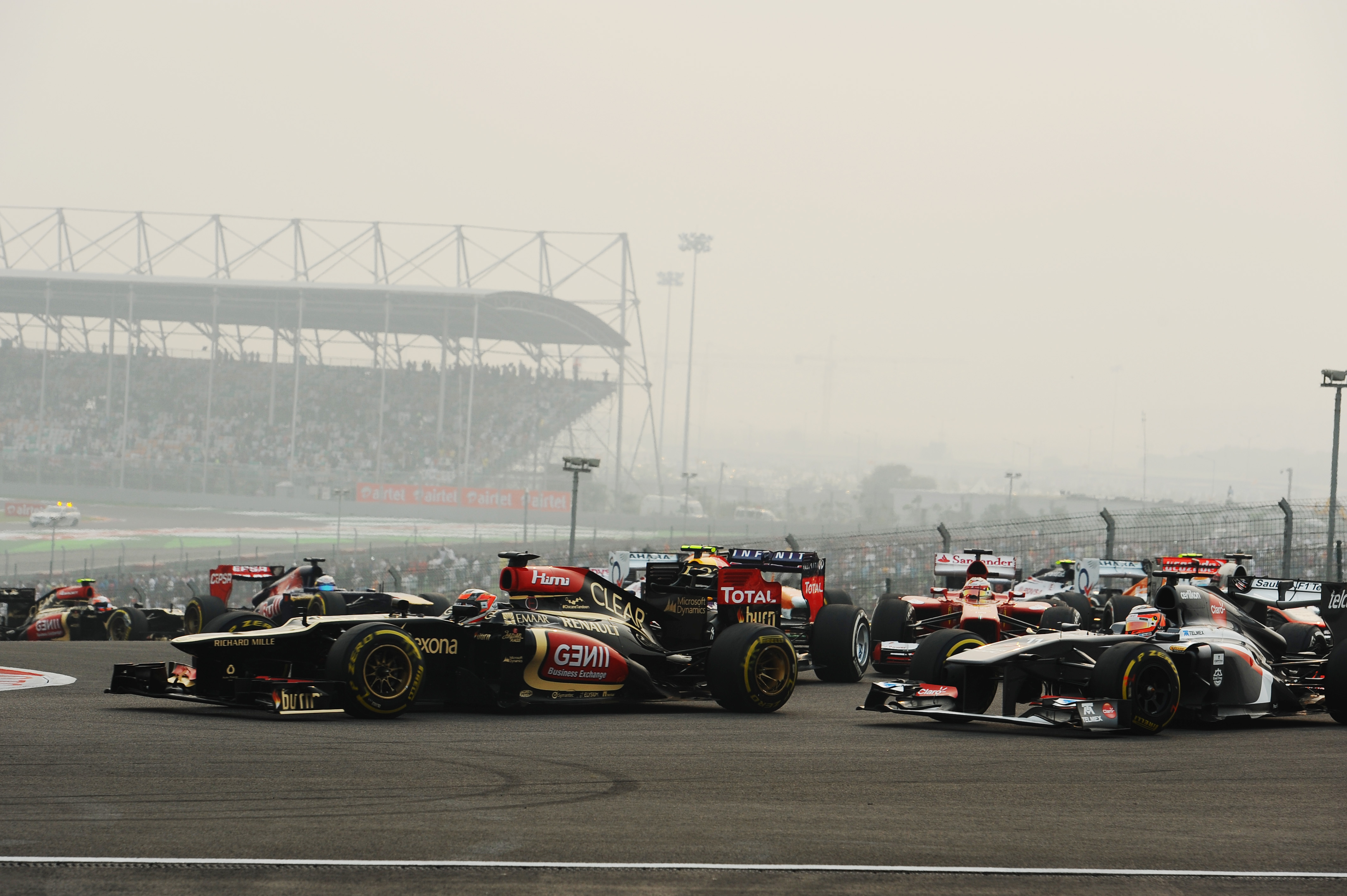 Those doubts were hinted at in further comments by Srivastava to the Times, admitting that upon first meeting with Dorna CEO Carmelo Ezpeleta late last year, he too expressed concern about whether the venue would be ready in a year's time, shortly before it was added to the 2023 calendar on the basis of backing from the state's head of government.
"When Carmelo Ezpeleta came to India in September 2022, he was sceptical about holding the championship [at Buddh] in 2023." said Srivastava. "Then he met the chief minister who was keen to know about the MotoGP.
"He was very impressed that this world-class event is planning to come here and Uttar Pradesh is going to host it. He asked us what all needed to be done while assuring security and other assistance."