MotoGP 2023 pre-season testing ended with a fairly clear title favourite, but signs that everything was closing up even more just behind – with a few unhappy outliers.
Here is how the picture looks after the final chance to get ready for the epic 42-race season that begins at Portimao in a fortnight.
BAGNAIA A UNIVERSAL TITLE PICK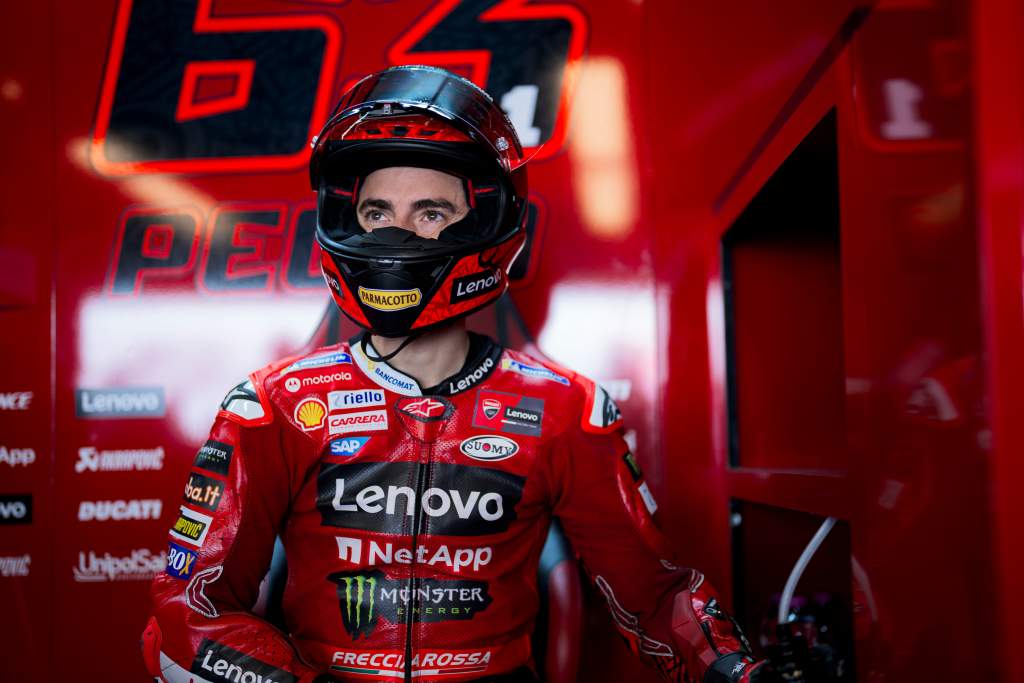 Perhaps the most obvious thing to emerge from Portimao is that reigning champion Pecco Bagnaia starts the season as the almost-uncontested title favourite, such has been the strength not only of his time in Portimao but over the rest of the three official tests that have taken place since the last round at Valencia.
After Bagnaia stressed at length how he wanted Ducati to deliver him a bike that was more evolution than revolution in an attempt to avoid the mistakes of 12 months ago (when a significantly revised machine led to a rocky start for his eventually-title-winning season), Ducati delivered upon that – and the result is a sublime refinement of a Desmosedici package that was already the best on the grid.
Fast on race pace for both normal outings and MotoGP's new sprint format and fast when in time attack mode (as demonstrated by his obliteration of the lap record), Bagnaia made the whole thing look rather effortless. The strength of his pre-season was perhaps best-reflected by local hero Miguel Oliveira, who when asked by MotoGP.com for his 2023 title favourite immediately answered "Pecco" and, prodded whether his fast answer meant this was so clear to him, responded with "yeah-yeah, for sure".
OTHER GP23S CAN TROUBLE BAGNAIA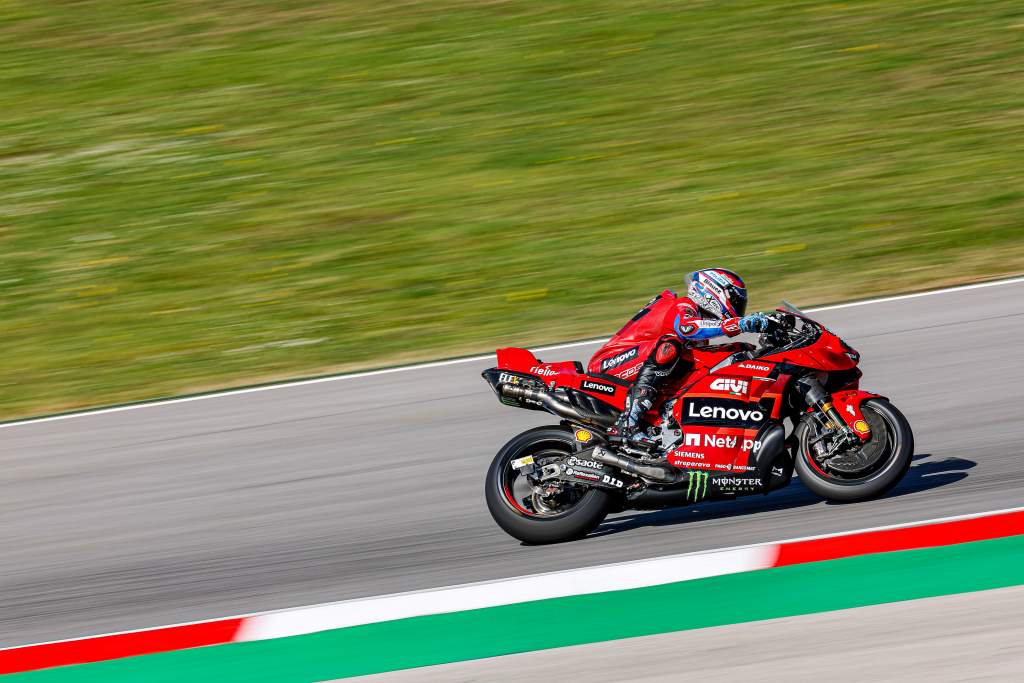 But while Bagnaia does look a step ahead relative to the other Ducatis, both over a single lap and longer runs, the gap does not look massive and should not be unassailable.
Take Enea Bastianini, who had a complicated first day at Portimao with costly technical issues and a crash. On Sunday, he made an obvious step – Bagnaia is clearly watching and believes Bastianini would've been closer than four tenths of a second off had he done a second 'time attack' like Bagnaia did, while Bastianini's race run suggested the trademark pace consistency is still very much there.
Pramac Ducati's Jorge Martin had a stellar race run, too, and is a no-brainer qualifying threat, and even team-mate Johann Zarco got himself much more in the mix after starting the winter a bit off.
YAMAHA'S ONE-SIDED RESCUE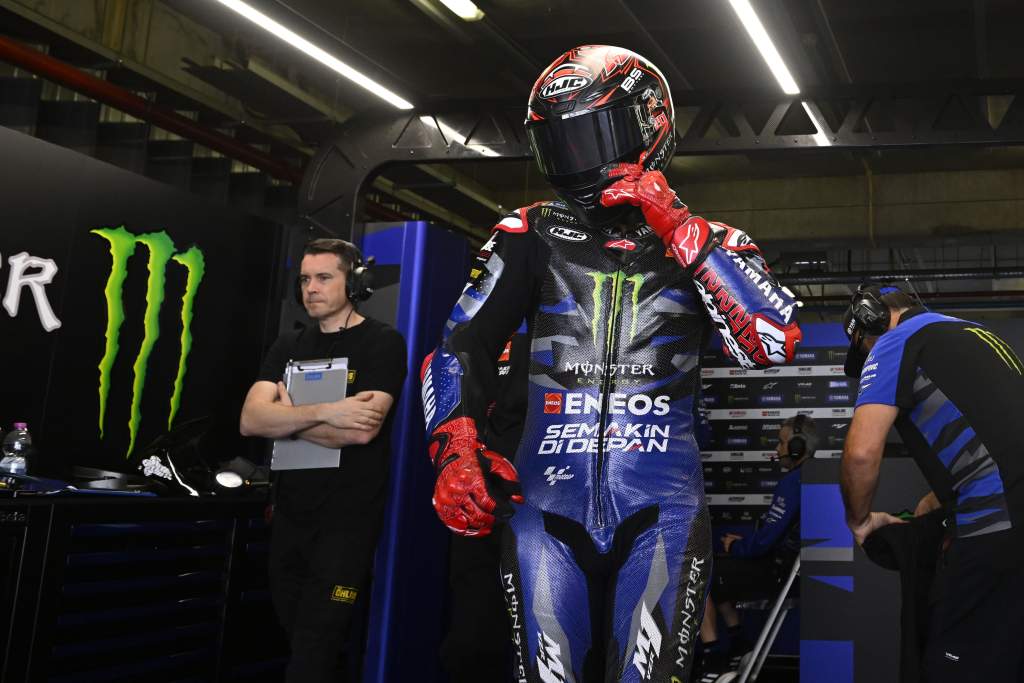 Yamaha's 2023 pre-season was a useful demonstration of just how much can change in a single day of testing – alarms were blaring loudly after Fabio Quartararo's proclamation his team would not be "ready" to start the season on the penultimate day, but the final day will have soothed his soul.
No, it's not perfect yet, and Quartararo still isn't convinced he'll have a great start to the season, but he described Sunday's effort as "more than half the job" done and meant it as a compliment. That step forward – enabled by a step back – was reflected in a sprint race simulation that looked almost a match for Pecco Bagnaia's, and a hugely relieving single-lap effort.
Back to the future? 🔙

Yamaha has played around with different solutions throughout the #PortimaoTest, including the 2022 aero package! Spot the differences 🔍#SprintingInto2023 pic.twitter.com/i3o4MgyM2A

— MotoGP™🏁 (@MotoGP) March 13, 2023
But the faster Quartararo got, the bigger became his gap to team-mate Franco Morbidelli, who very clearly did not have a good test – and is reluctant to emulate Quartararo's pivot to 2022 settings and aero.
HONDA'S BREAKTHROUGH HASN'T COME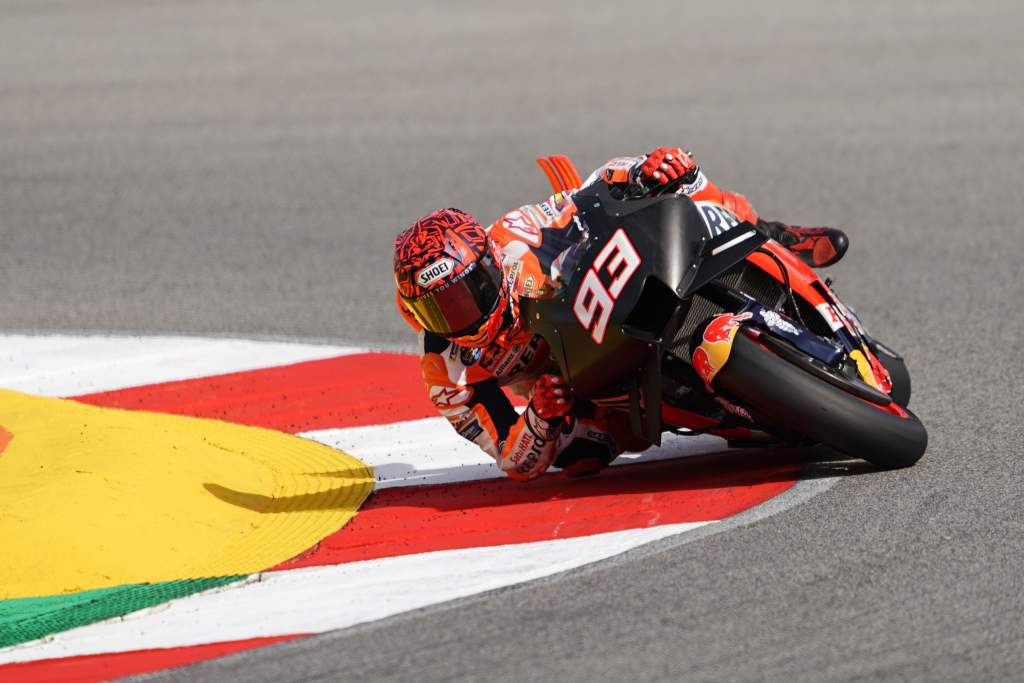 If there was one manufacturer that needed a successful trip to Portugal, it was Honda – and unfortunately that largely failed to happen, with six-time world champion Marc Marquez admitting that his current pace is good for nothing better than fighting for the top five when the lights go out for the first race in a few weeks' time.
Instead of using new equipment to go faster, Marquez's crew spent most of the test ripping off components to eventually end up on the same basic machine that he finished the last test in Sepang with, regressing to something that Marquez admitted wasn't good enough then and continues to not be good enough now.
Sure, there's leeway throughout the season to develop – but Honda's winter has done no favours to Marquez's odds of challenging for his seventh MotoGP title in 2023.
NEW HONDA RIDERS SHOW PROMISE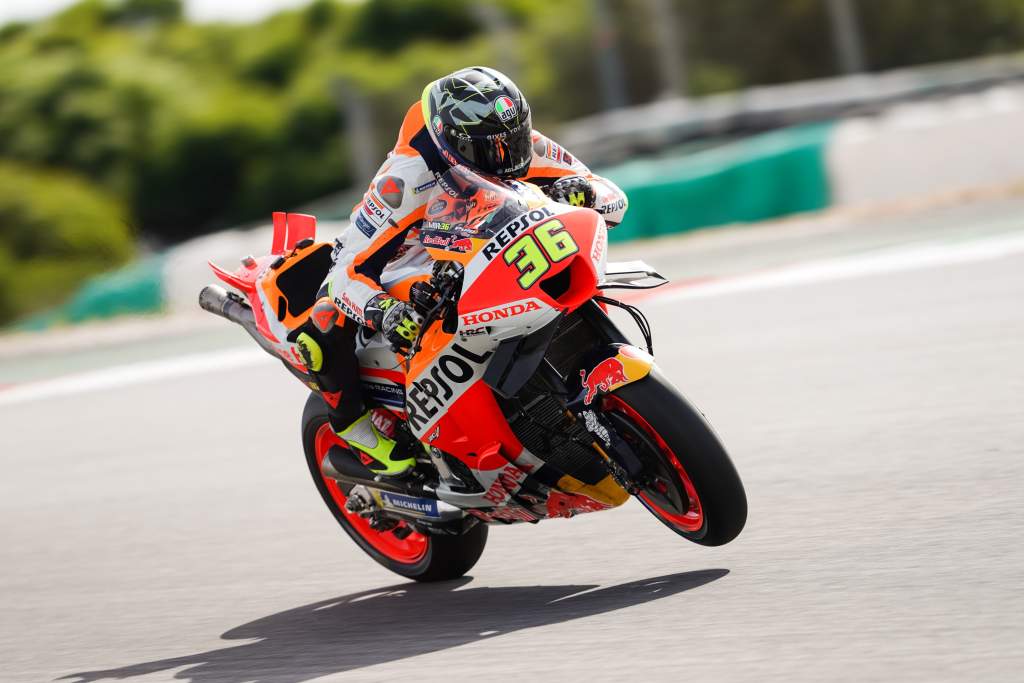 If Honda is desperate for some sort of good takeaway from Portimao, though, it needn't reach too far. The signs are good that, even if Marquez decides to walk out after his current contract, it's in good hands going forward.
Come the Portuguese Grand Prix, Marquez will surely have something extra in the race weekend – he always does – but Joan Mir an Alex Rins ended the test within the same tenth as him. And Rins, who on the LCR side of things has clearly taken more of a liking to the developments Honda brought this off-season than Marquez did, looked better on long runs than he had at Sepang.
His adaptation seems to be going quicker than Mir's, but neither is all at sea or anywhere close to that. There are good things on the horizon if they can weather what will likely be some necessarily indifferent early form.
APRILIA STILL SECOND-BEST DESPITE WHIMPER ENDING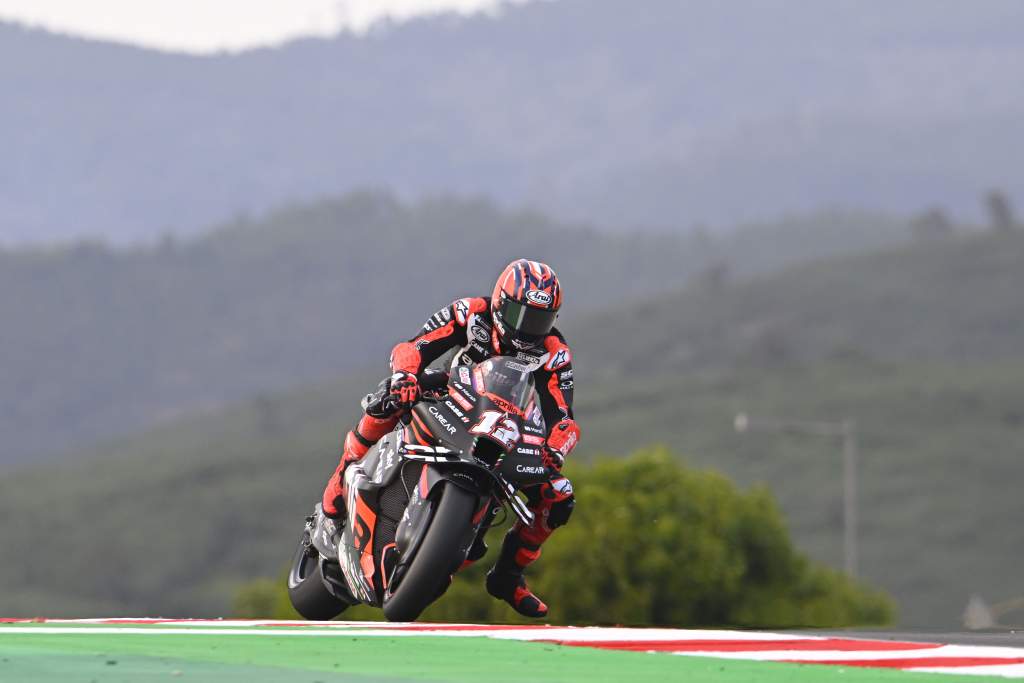 The Aprilias spending all pre-season out front and then collectively falling out of the top nine on the final day suggests the RS-GP might still be a bike that gets to its limit faster than its opposition – which may be no bad thing given the reduced practice time under the new format.
But also, the works bikes didn't really show their full hand. Aleix Espargaro was mileage-limited due to an arm condition that should apparently be a simple fix, while Maverick Vinales apparently had a technical issue with his primary bike that went undiagnosed until the final hours.
Quartararo's ascendance and Marquez's general Marquez-ness may threaten Aprilia's position as second-best to Ducati, but its newfound strength in depth is a counter – if the factory Aprilias somehow stumble in the opener, the RNF-run year-old bikes look guaranteed to pick up the slack.
BINDER'S LAP SPARES KTM'S BLUSHES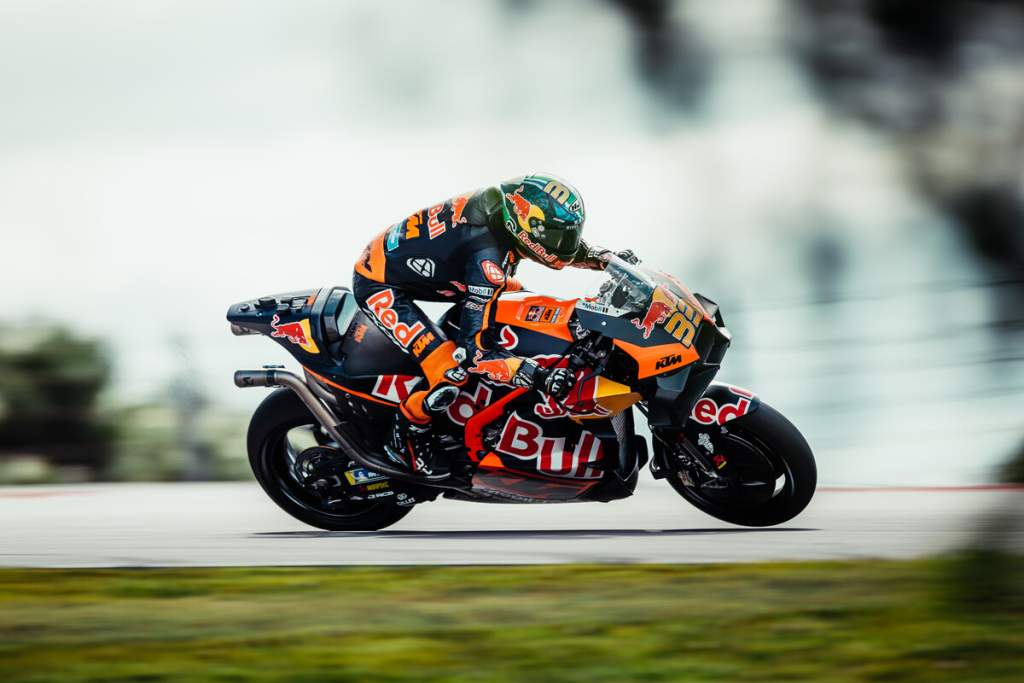 It was a pre-season of mixed messages – and mixed laptimes – from the KTM/Gas Gas camp. And, ultimately, Brad Binder lapping three tenths below the past lap record has clearly served to embolden and reassure the programme – but question marks remain.
Though that lap was described as a "huge step", and probably rightly so for a bike that has really struggled in qualifying as of late, the rest of the laptime data across the board is not super-convincing.
Some tenths are still missing, KTM team boss Francesco Guidotti acknowledges, and while Binder believes a "rethink" ahead of the final day puts him in good stead for the opener, he was clearly a bit perplexed to see that the single-lap improvement accompanied by surprisingly indifferent longer-run pace.
ALEX MARQUEZ IS TALK OF THE TOWN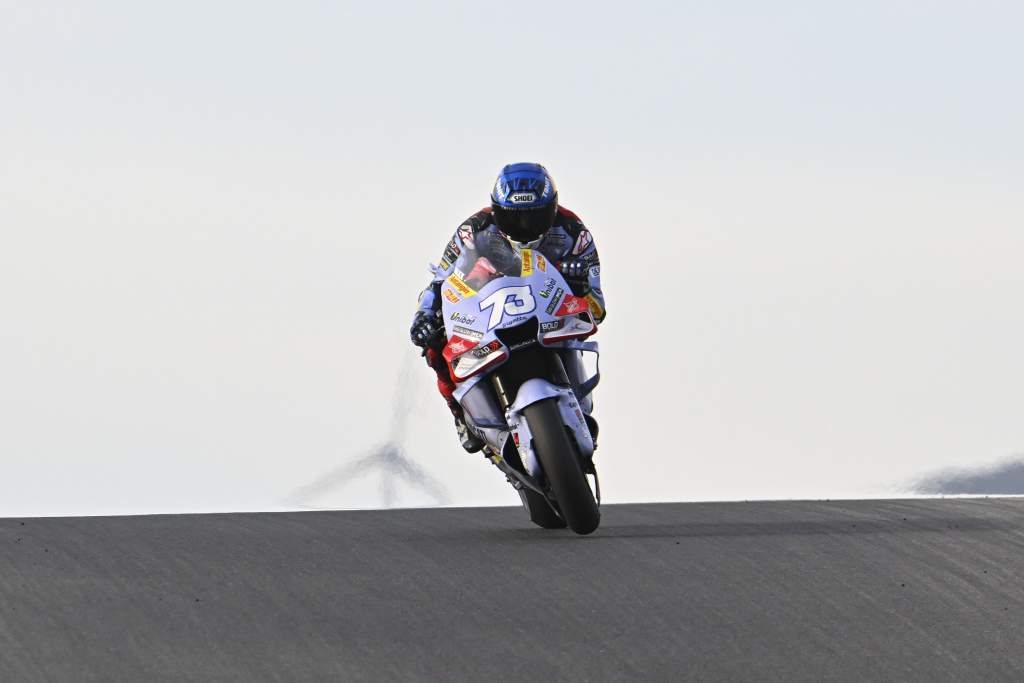 The past few years haven't been particularly easy for former Honda rider Alex Marquez, who struggled at Repsol and then LCR on a difficult-to-ride machine before being unceremoniously ejected and forced to forge a new path out of the shadow of brother Marc at Gresini Ducati.
Yet following the pre-season in general and the Portimao test in particular, that move hasn't been a disaster – in fact, it's been the exact opposite, and it's the double world champion, not his legend brother, who has been the talk of the paddock.
Looking exceptionally strong and, perhaps even more importantly, happy, on the Gresini bike, he goes into 2023 as a genuine contender for podiums and maybe even race wins for perhaps the first time in his MotoGP career.
RIDERS FED UP WITH PORTIMAO GRAVEL (AND MAY GET THEIR WISH)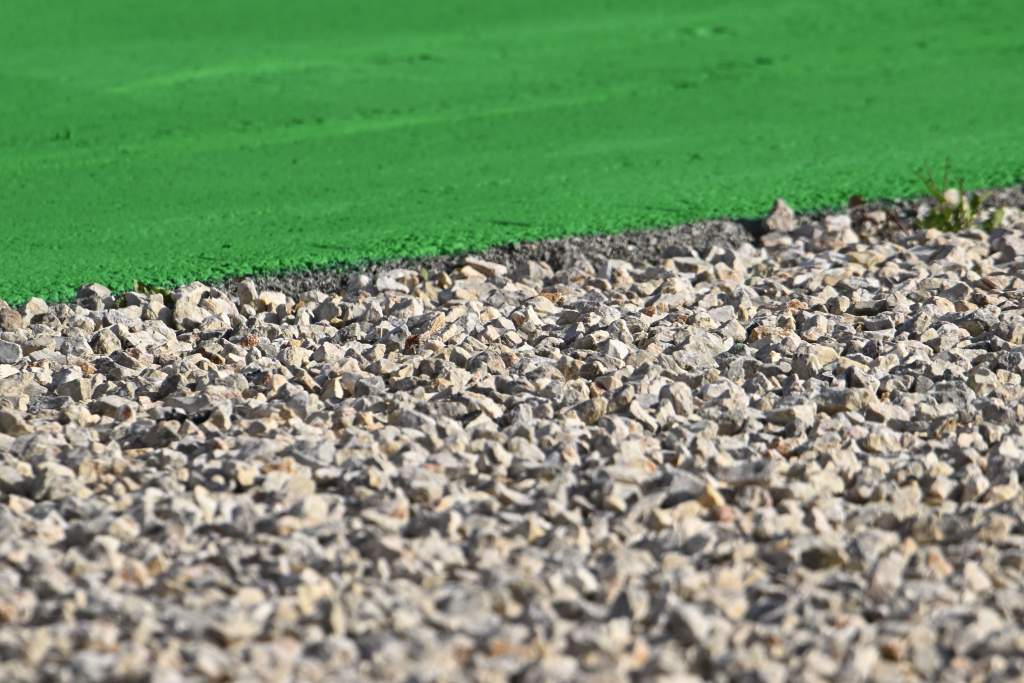 The state of the gravel traps at Portimao has been a frequent complaint of the MotoGP riders since the series first went there in 2020 – but, after a series of big crashes (most significantly for Gresini rider Fabio Di Giannantonio), it seems that we might be finally about to see some action taken.
Composed of ragged and large-diameter rocks rather than the more normal small pebbles (ideally extracted from a river bed or the sea) used elsewhere, it has always caused bikes and riders to dig in and tumble rather than slide. When Di Giannantonio was left battered, bruised and concussed, missing the final day of testing, it prompted outcry from a number of riders.
That outcry now seems to have led to changes ahead of the first round, with The Race's sources believing that the track will now attempt to rectify the situation in the next two weeks – something it has, in fairness, already started to work on in some sections prior to the test.