Yamaha's lead MotoGP rider Fabio Quartararo says he made a "massive step" on the final day of the 2023 pre-season at Portimao, easing his fears that he would start the campaign completely unprepared.
Quartararo, who lost his chance at making it two titles in a row with Yamaha last year after it got out-developed by Ducati, endured a packed off-season of test work as his team went about eroding its newfound deficit.
But while a new Yamaha engine paid dividends straight away, largely eliminating Quartararo's biggest gripe from 2022, the rest of the package proved concerning – Quartararo finding himself incapable of extracting pace from new tyres.
It led to him declaring Yamaha would not be ready for the season opener, also at Portimao, later this month – but Sunday then provided a massive laptime turnaround.
This came, he told the media, from "more or less" reverting to the 2022 aero package and mechanical set-up, and it resulted in a 1m38.302s – a remarkable 1.3s upgrade from his time attack from the day before.
"A massive step today," Quartararo summed up.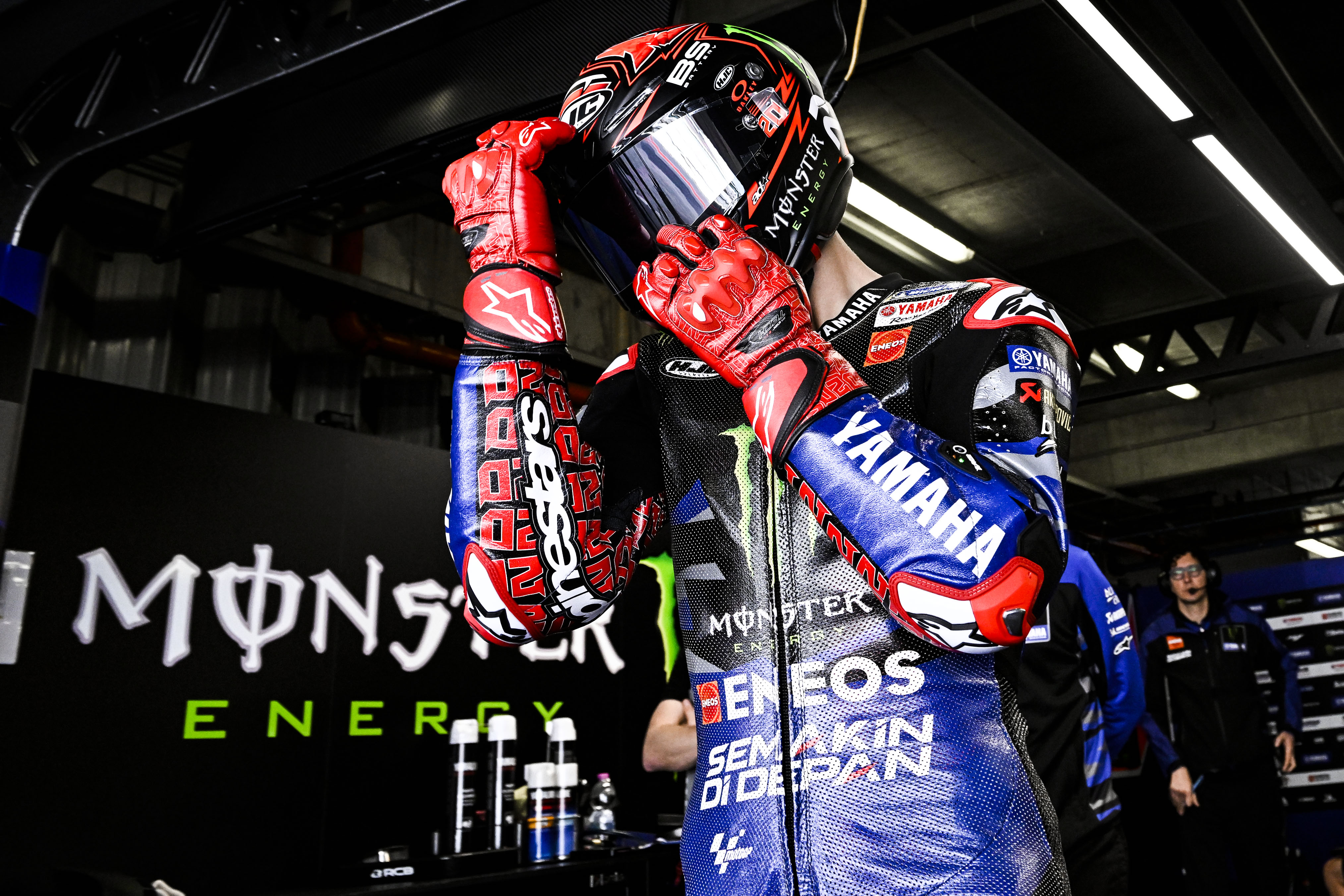 "Basically we have been a little bit with last year's aero package, some old set-up on the bike, and it was working!
"We could see a little bit where was the problem.
"Really good. I feel at one with the bike. Still missing a few things with the feeling, but I'd never made 1m38.3s in this track. I think this is pretty good."
Just as he was asked whether this was a bike that he could take the fight to the pacesetting Ducatis with, Quartararo saw a 1m37.968s from reigning champion Pecco Bagnaia flash up on the timing screens.
"Before seeing the laptime I would've said yes!" he joked.
"We are in a better position. Still not where I wanted to be, but I think it's a great step. Also in the test the grip is a bit different to the races, hopefully it [the change] is going to help us.
"It was tough, we were really lost, and today we found our way. [But] I think it's going to be an intense first [few] races because I feel we have something missing."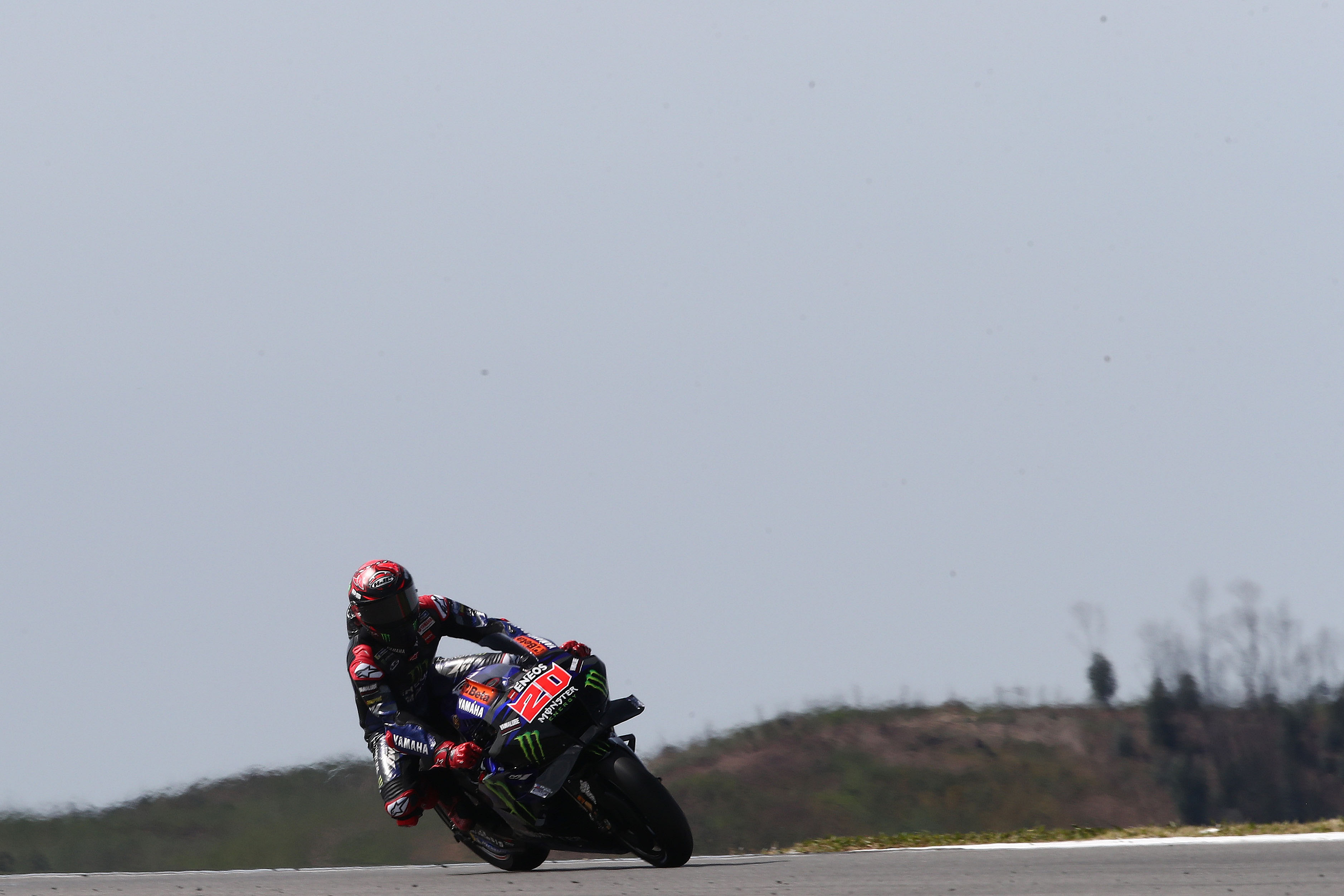 Quartararo's concern on Saturday went beyond qualifying mode, as he was also struggling with race runs on fresh rubber. He couldn't get the tyres to work, and the Yamaha was "too aggressive" and reluctant to turn – which, were it to carry over into the season, would've been catastrophic with the new sprint race format.
But the sprint simulation on Sunday was also a huge improvement.
"It was not bad. The pace was quite good. The first lap I was a little bit too conservative, I could've pushed more – because my last lap was 1m38.8s with two laps on the tyre. It was not bad.
"It was all about set-up, and it was working pretty well. Yesterday in time attack I made 1m39.6s. And today on the pace I was 1m39s-low, 1m38s-high. Close to one second faster."