Gresini Ducati rider Fabio Di Giannantonio was left fuming after an early end to his 2023 pre-season testing that he claims came about due to a long-complained-about safety issue at Portimao.
The Italian fell at Turn 7 on Saturday in what he described as a relatively innocuous front tyre fall – but found a complication when he arrived at the notorious gravel trap at the Portuguese circuit, which will also host this year's season opener.
Gravel composition – meaning the diametre and shape of the stones used – is a topic that has been frequently raised by riders over the years, and Di Giannantonio was unequivocal in pinning the blame for the severity of his Portimao fall on it.
.@FabioDiggia49 declared unfit for the second day of Portimao Test. The rider is OK, but he'll need some rest to be 100% at the first race pic.twitter.com/cW5JLsa6Yh

— Gresini Racing (@GresiniRacing) March 12, 2023
"It was just a lowside crash, but here the gravel is insane," he fumed. "Every year we complain about the gravel, because it is like rocks, really big rocks. When you hit them, it's more painful than hitting the asphalt.
"I was just sliding on the asphalt, and once I touched the gravel it was like an explosion. My head banged the gravel, and I was completely disconnected.
"We pay so much attention to the equipment of the riders, to the curves, to the lines of the circuit, that this has to have guidelines, too.
"Like this is like going into a wall. If we have to race like this, it's better to go to Monaco that has more show and the risk is the same.
"I'm angry to lose a day of testing and to have this situation where I'm losing three or four days of training at home just because of the gravel makes me angry."
A frequent topic of conversation in the series' rider safety commission meeting since MotoGP first visited Portimao in 2020, it's something that Di Giannantonio says still hasn't been fully acted upon, even though the track has started to make some upgrades to address rider concerns.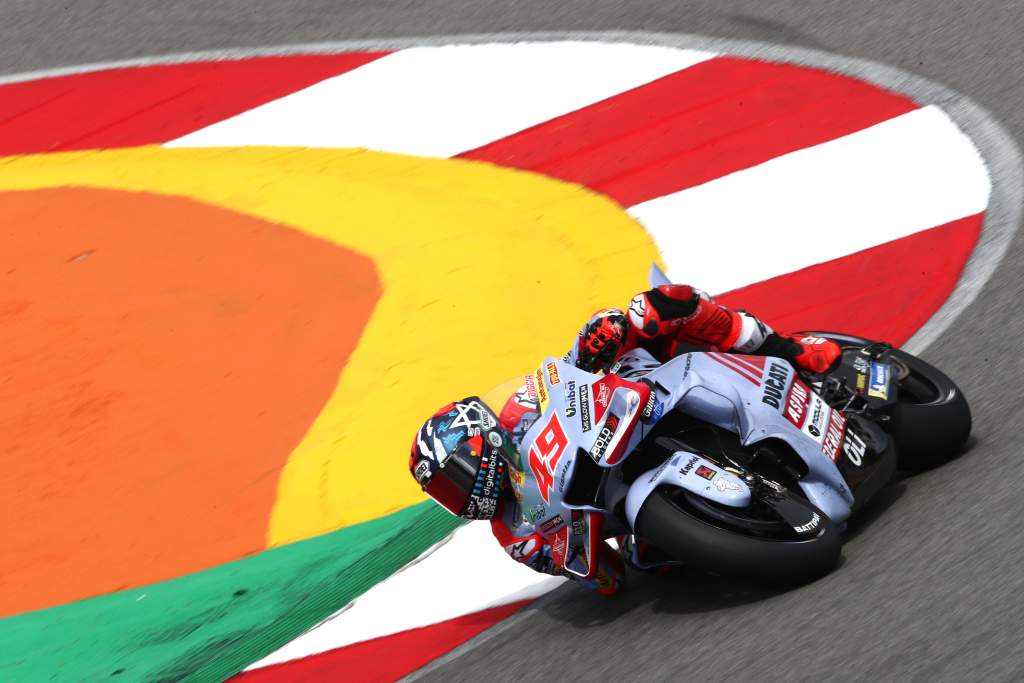 "This year we asked again to change the gravel, as we have for many years," he explained. "For these days of tests, they've changed it for Turn 1 but not for the rest of the circuit.
"I don't know [if they'll fix it for the race]. They say every time 'yeah, yeah, we'll fix it' but it had to be done for this test and it seems not."
However, one area where the series' safety standards do seem to have improved substantially is concussion management, with Di Giannantonio being ruled out of the final day of testing with an injury that would in the past have seen him able to continue to ride.
Instead, he was declared unfit for the final day of testing, something he wasn't happy about but admitted was probably the correct call given his symptoms.
"Yesterday was a big one, but overall I'm quite OK," he explained. "I think I could have rode today, but the doctors said that it was better to be more calm and to wait a little bit. I had a concussion, so when it's like this you have to wait between 24 and 48 hours, and it's not passed the 24 hours at least yet, so they said it was best to rest.
"When you see the helmet, it's something unbelievable. I've never seen a thing like this. Yesterday I was dizzy, I was seeing everything blurred, and I had some nausea."
Despite losing the final day of testing, though, the MotoGP sophomore is going into the opening round at the Portuguese track in two weeks' time confident about his chances this season after a strong testing programme at three different tracks now.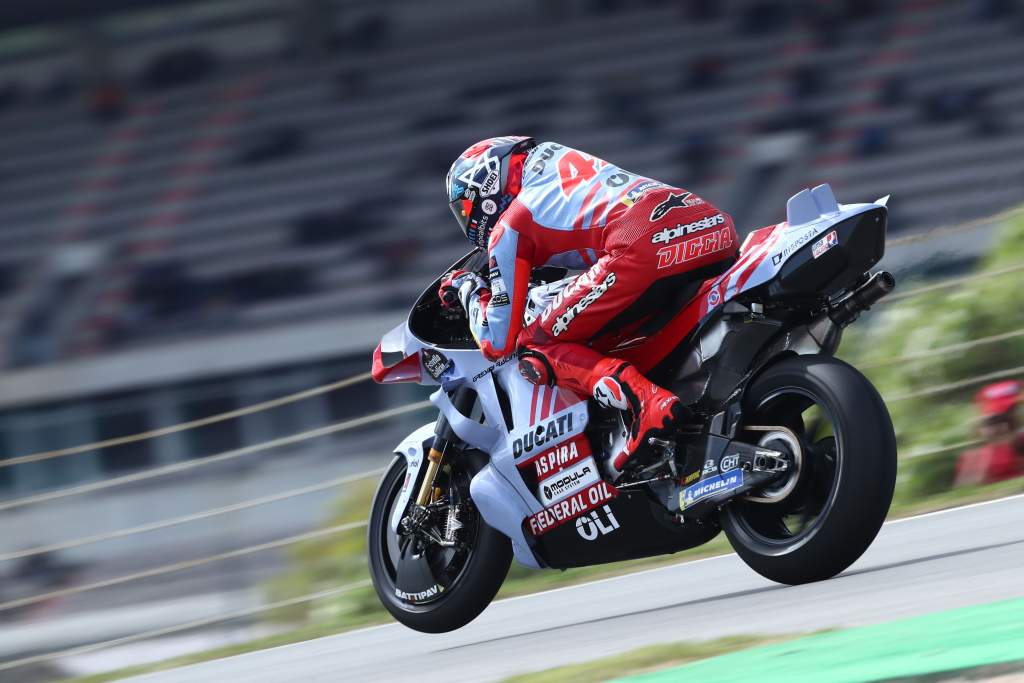 "It's a pity," he said, "because the day was going really good and I was feeling well with the bike, like Sepang, like Valencia at last year's test.
"But I'm definitely ready. With the guys in the team we're doing a great job; they're incredible. I feel really ready for the start of the season, and I think we are maybe quite dangerous!"