Pecco Bagnaia's former team-mate Jack Miller says that he's seen a change in the Ducati rider since the latter won the 2022 MotoGP world championship, as Bagnaia heads into 2023 an overwhelming title favourite.
Miller, now a KTM racer, was speaking after the conclusion of the final day of winter testing at the Portimao circuit, which will also host the first round of the season in two weeks' time.
He says that his opportunity to briefly follow his former team-mate on track reaffirmed what he had already suspected – that Bagnaia is going to be very hard to beat.
"I think he's looking stronger this year than he was last year," the Australian said, "and even after that run of form at the back end of 2021. He looks like a different person, a changed man. A more confident man.
"He's riding pretty impressively, too. I followed him for a very short time, through the last corner, and that is a bike that has a lot of corner speed. It's a good motorcycle for sure."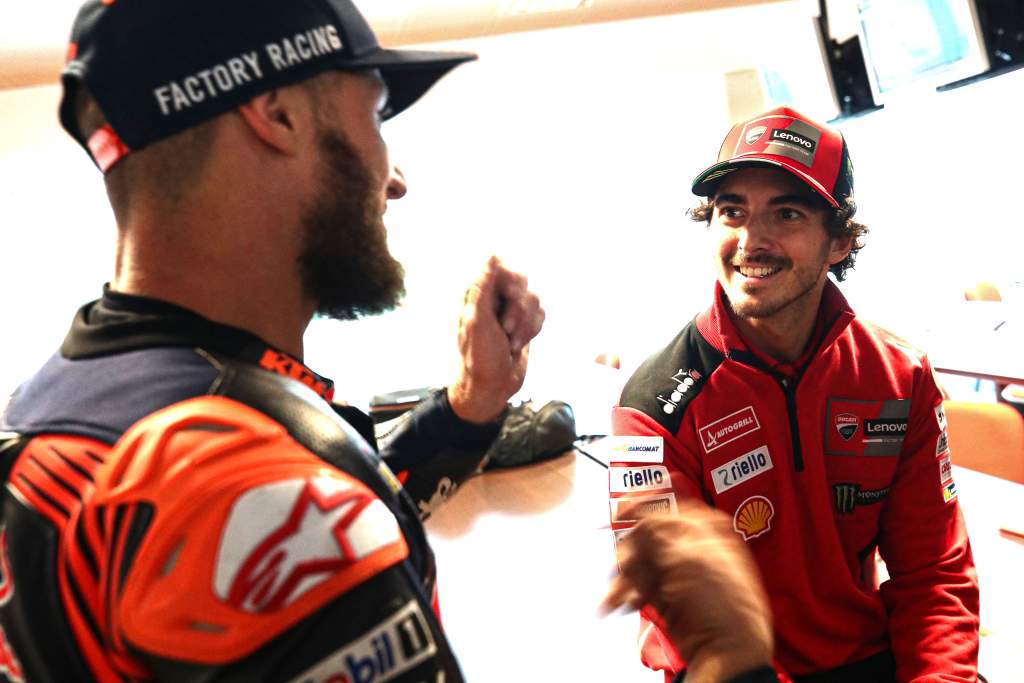 Miller's assessment tallies with those of many of his rivals, too, with the consensus opinion going into the start of the season that Bagnaia is a clear favourite – given that his pre-season went off without a hitch and the way in which he's been able to carry momentum forward from the end of 2022.
One of those opponents in particular was someone with experience of starting a MotoGP season full of confidence and carrying momentum, too: six-time title winner Marc Marquez, who found himself very much in agreement with Miller about who starts the season in the best possible form.
---
Bagnaia's off-season
Valencia November test – P13, +0.623s
Sepang February test, Day 1 – P5, +0.387s
Sepang February test, Day 2 – P5, +0.331s
Sepang February test, Day 3 – P2, +0.080s
Portimao March test, Day 1 – P1
Portimao March test, Day 2 – P1, new lap record
---
"I mean, for me, in the pre-season," he added to MotoGP.com, "if you take the pre-season, the strongest guy – far away – was Bagnaia. He was riding in a very good way, he was doing a time attack very fast. This year qualifying practice will be very important, you have two race starts with that qualifying [result].
"So… Ducati riders are really strong, but inside that Ducati [camp] Bagnaia is the strongest one."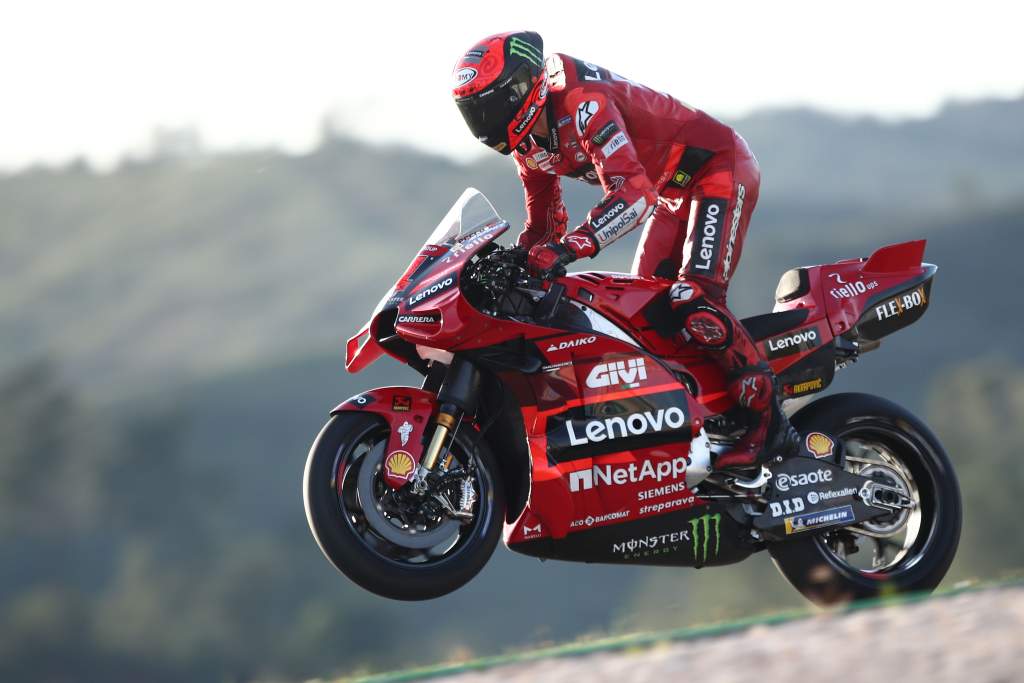 However, as Marquez alluded to, it's not just Bagnaia who starts the season looking strong at Ducati but rather their entire stable of bikes.
Filling seven of the top eight places on the combined Portimao timesheets (with only Fabio Di Giannantonio absent of the full-timers after being forced to sit out the second day of testing due to injury), its entire line-up is impressively fast ahead of the start of the season.
And while it might be upon the shoulders of Bagnaia and new factory team-mate Enea Bastianini to deliver the goods in terms of title success, Miller says that it's neither one of them who has impressed him the most so far but rather Ducati's new signing and Marc Marquez's younger brother, Alex.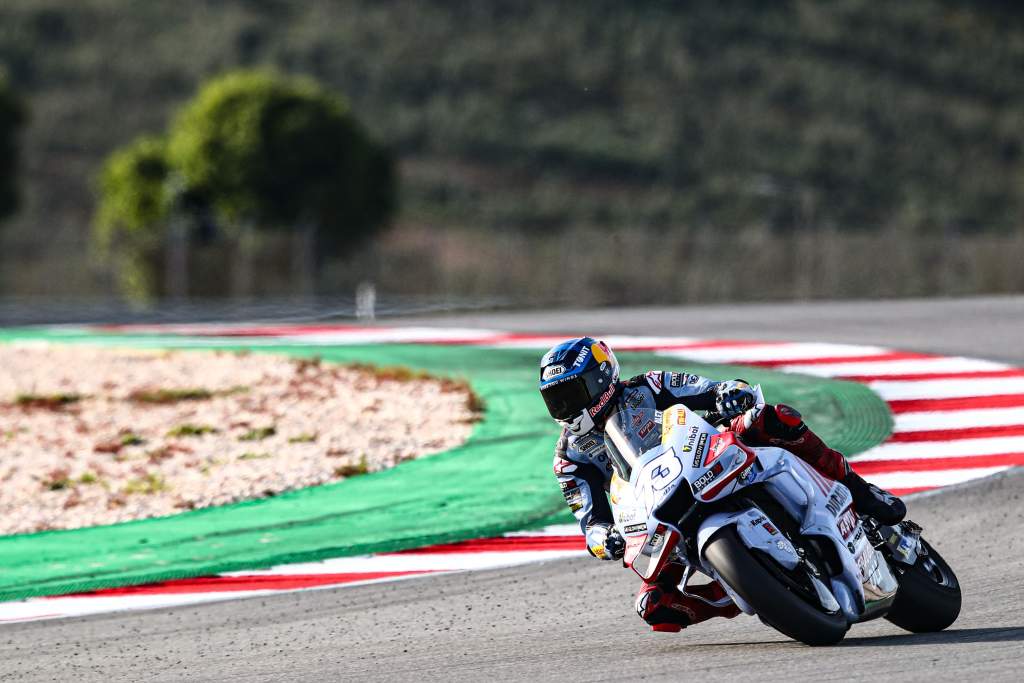 And that's a view that's widespread throughout the paddock following the new Gresini rider's highly successful (so far) switch from Honda to Ducati.
"There's a few Ducatis up there that are going pretty decently," added Miller. "The most impressive is Alex Marquez, seeing how well he's adapted to that bike. He's going to bed pretty happy with the change he's made."