LCR Honda MotoGP racer Cal Crutchlow says he is pleased to see that governing body the FIM is finally taking doping in two-wheeled motorsports "seriously", having urged it for years to step up testing.
A keen cyclist as well as motorcycle racer, and close friends with Tour de France legend Mark Cavendish, Crutchlow is perhaps more keenly aware of the issues around illegal drug use in sports than some of his rivals, and has been a key advocate for increased testing in the past.
The FIM significantly stepped up its test programme in 2019, and Aprilia rider Andrea Iannone subsequently failed a test at the Malaysian Grand Prix last November.
Crutchlow said that showed the hard work is starting to pay off.
"I've always been the guy to put some pressure on the FIM about drug testing in the past few years, and it's good to see that they're taking things more seriously now," Crutchlow told The Race.
"With one guy caught, it shows that their testing is working, and that's what we needed and what we asked for.
"They tested at a lot of races last year, which was good to see."
One concern Crutchlow still has is the low uptake among MotoGP riders for the World Anti-Doping Agency's 'Whereabouts' system, under which athletes must tell WADA where they are for an hour of every single day so they can be spot-checked at any time away from competition events.
This is the only way MotoGP riders are tested away from grands prix at present, and just three of the 84 racers across MotoGP, Moto2 and Moto3 have signed-up for it.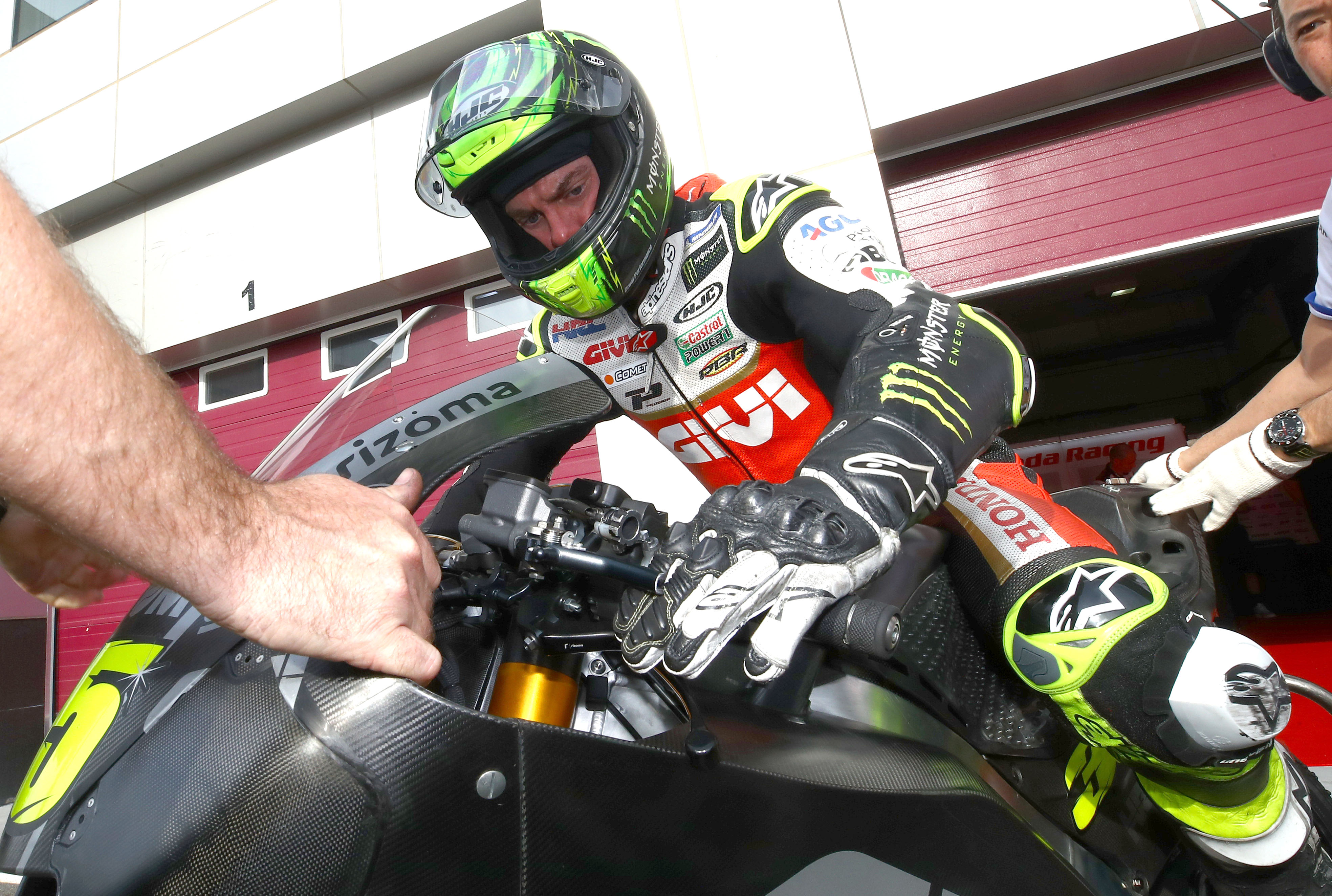 "I still think it's wrong that there are only three riders on the Whereabouts system because I think it should be everyone, but that's something to still speak with them about," Crutchlow added.
Crutchlow also revealed details of new procedures implemented by the FIM at the start of the 2020 season as part of the Ride True anti-doping campaign that has been dramatically accelerated in recent months.
"To get our race licences this year, we all had to take a 90-minute online test," he explained.
"You have to watch every single video then answer questions about it straight afterwards.
"If you don't watch the videos, you can't answer the questions, and if you get below 80% you have to take the whole thing again and they are told you've got it wrong.
"It means that you can't use 'I didn't know' as an excuse anymore. It's really good to see that they're taking note in our sport."
Iannone failed a post-race test at Sepang last year when he tested positive for anabolic steroid drostanolone.
His case was heard last month before the FIM's International Disciplinary Court, which partly accepted Iannone's defence of contaminated food but sentenced him to an 18-month ban that is set to run until June 2021.
He has confirmed that he will appeal his decision to the Court of Arbitration for Sport, the ultimate arbiter of sporting rules, but with the coronavirus pandemic meaning proceedings at the Swiss-based institution are curtailed, it's uncertain when the Aprilia rider's case will be heard.