Reigning MotoGP world champion Pecco Bagnaia has admitted that he has a joker to play in in the final three rounds of the 2023 season, after his title rival Jorge Martin was handed a warning after the last race in Thailand for breahing the series' new regulations on minimum tyre pressures.
Under the rule in its current form, Martin's next offence in 2023 would now yield a three-second penalty to his race time.
The enforcement of minimum tyre pressures has been controversial since first implemented at the orders of control tyre manufacturer Michelin, who insisted that a minimum pressure of 1.87 throughout at least half of the race distance was necessary to ensure that racers weren't running dangerously low pressures to gain an advantage.
However, that theory was immediately rejected by much of the grid, with many riders firm in their belief that that the possibility of ending up on too high a pressure rather than too low is actually the more dangerous situation thanks to the way in which it decreases front end feeling and increases the risk of a crash.
It's an issue further complicated by the fact that, with the pressure monitored in-race, how a race progresses can have a massive impact on the parametre. Riders are incentivised to start with a lower front pressure if they expect a race in the pack - as that will raise the pressure by default - and a higher front pressure if they expect to have clean air, but it is naturally impossible to fully map out how a grand prix may play out.
And, with all those factors at play and Martin now warned for his first offence, it means that despite being strongly against the new rules, Bagnaia now believes that he has something of a wildcard to play in the final three rounds.
"We know perfectly how it can change," he said in the press conference for this weekend's Malaysian Grand Prix when asked by The Race, "being under the limit for all the race.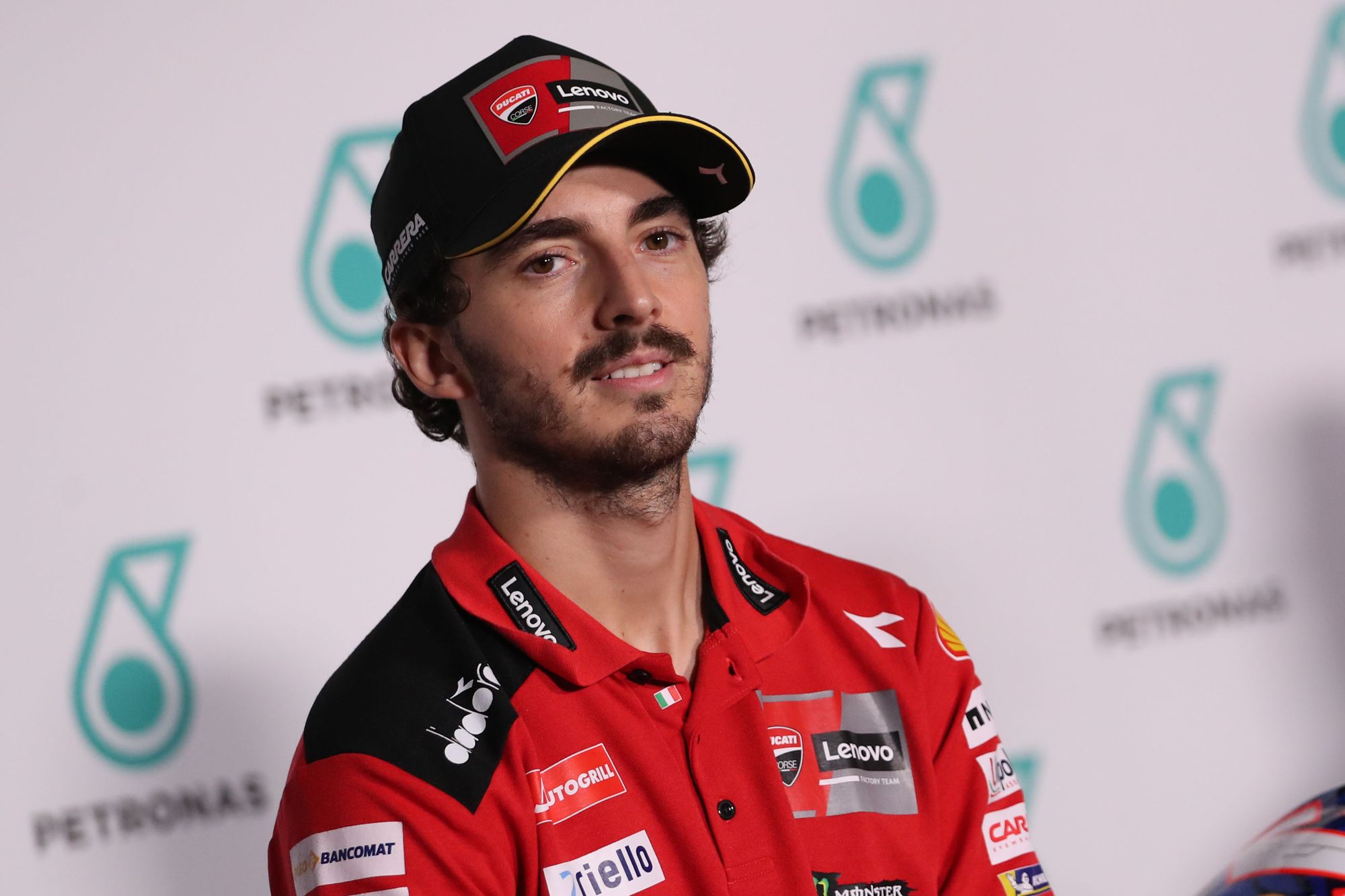 "You have a great advantage in terms of braking and corner entry.
"In this race [at Sepang], it's good to have this kind of joker, but in Qatar it could be better to try and have this kind of advantage because it's cold, the humidity is quite high. It will be different, and it can be a thing that can help us in some situations.
"Nobody likes this rule. It can affect your riding style a lot and the safety is quite less considering if you're up [on the pressure], like I was in Thailand, it's very easy to lose the front. It looks also that from next year, the first offence you're out, you lose the race [are excluded].
"So for me it's not correct that [right now] you can go over the rule to have an advantage, it's something crazy for me. I think we've always worked a lot, even before the rule, to be above it.
"It's very easy to not know where the race will go, so maybe you start with the same pressure but in a moment it's 1.7 and not going up, or it's 2.2. It's very difficult and my team is doing such an incredible job in terms of remaining constant, but it's very difficult."
Aprilia rider Aleix Espargaro, who became the first to receive a tyre pressure-related time penalty last time out in Buriram that demoted him three places, is another vocal opponent - believing that his punishment was unfair given the circumstances.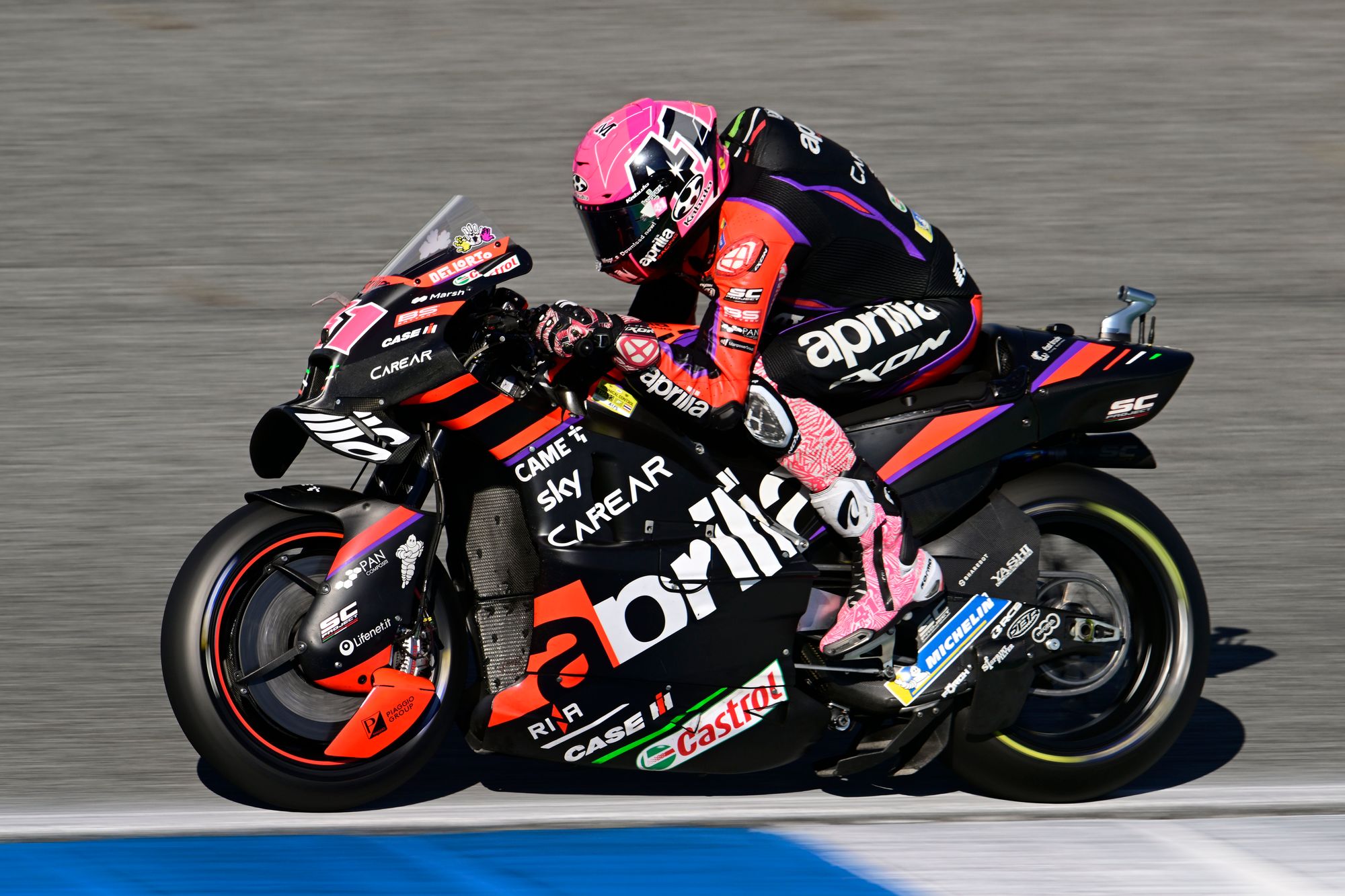 "I know that the rule is the rule," he explained when asked by The Race, "but for me it should be a panel that decides a little bit more carefully and not on and off.
"The limit is 1.87, and I was not doing 1.85 all race. I was 1.91 or 1.92 all race until the last ten laps when I was alone after the fight with Marquez. I went 1.90, 1.89, 1.87, and I finished at 1.84.
"OK, I failed the rule and I got the penalty, but it's not fair because for the show it's not nice. If you start super low to have better feeling and from the first lap you're out then OK, you're out. But if you're fighting and then you're alone and the pressure drops then pfft. I don't like this rule."