Honda's strategy for filling the void left by Marc Marquez in its 2024 rider line-up now looks like coming down to a choice between a hopefully dependable established MotoGP rider and an unproven but potentially exciting teenage rookie, with 18-year-old Moto2 race-winner Fermin Aldeguer emerging as a contender just when Fabio Di Giannantonio looked a strong favourite to complete a straight swap with Marquez by moving from Gresini Ducati.
Di Gianantonio had hoped to have the deal agreed and announced in time for the Sepang weekend, but acknowledged during media day at the Malaysian venue that there was "no news".
"We were working to give some news, but for now it's still the same situation as the last race. We are working," he said.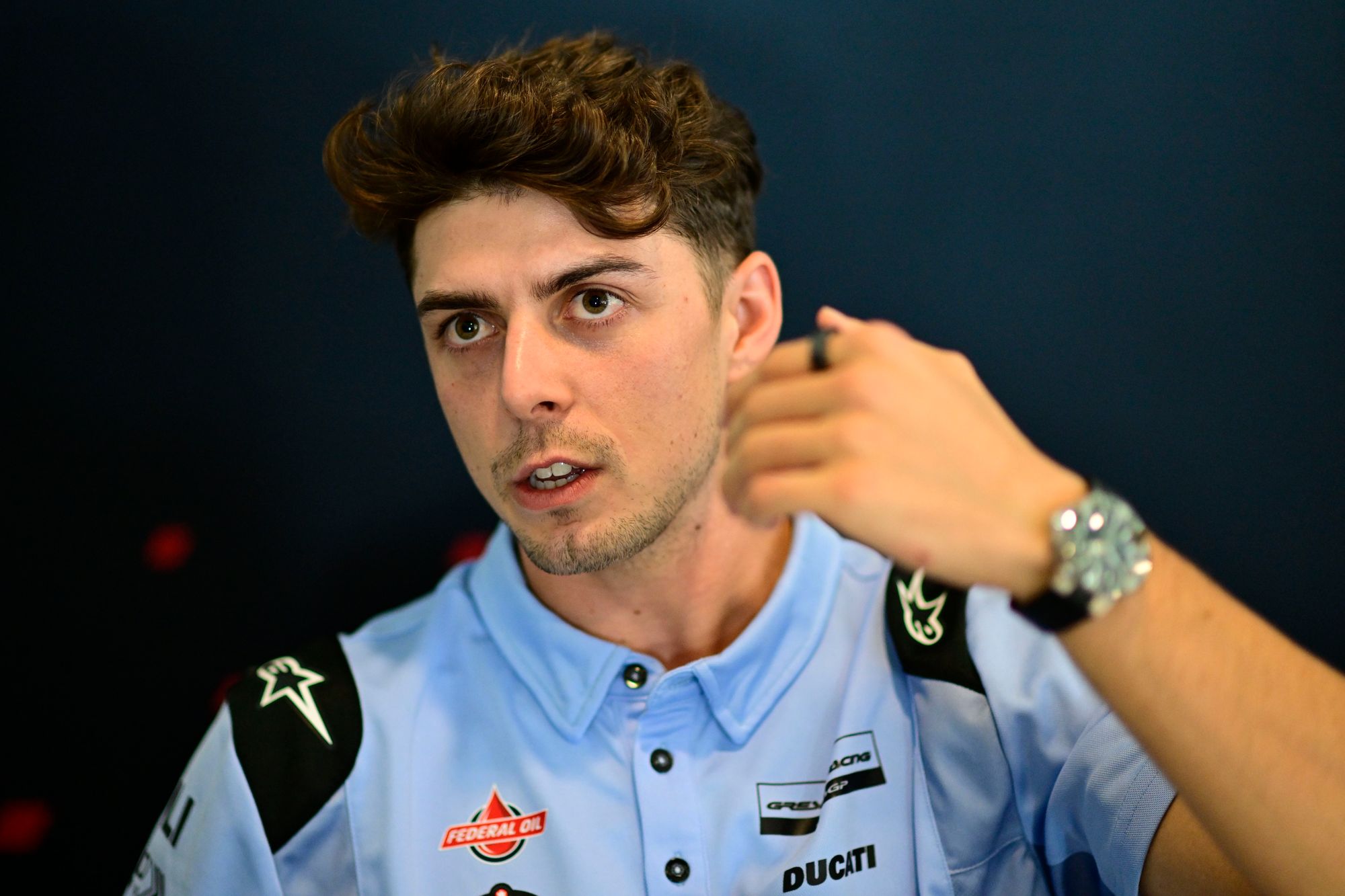 Meanwhile, Aldeguer confirmed to MotoGP.com that there has indeed been contact with Honda - but indicated that there was not yet an offer on the table.
The logic of picking a rookie like Aldeguer instead, specifically in slotting him into a team facing Honda's current challenges and onto such a difficult bike, has confounded some in the paddock, though others feel Honda has little to lose by betting on a future talent.
MARQUEZ: KEY IS TO SAVE THE BUDGET
You'd imagine, as he strongly inferred ("I know a little bit but I will not say because if they need to inform you they will inform you"), that the outgoing Marquez knows exactly where Honda is leaning on this decision.
And perhaps his stance has informed Honda's move towards a choice between two riders you'd anticipate will be relative bargains - a rookie who previously had no immediate MotoGP prospects in Aldeguer and a second-year MotoGP rider with just one podium so far who otherwise has no premier-class options for 2024 in Di Giannantonio.
Both Aldeguer and Di Giannantonio are likely to cost less than Honda would've spent had rumours of it pondering potential contract-breaking moves for past race winners Maverick Vinales and Miguel Oliveira come to fruition.
"It depends on the strategy they want to have," Marquez said when asked for his thoughts on whether Honda should put Di Giannantonio or Aldeguer on his bike.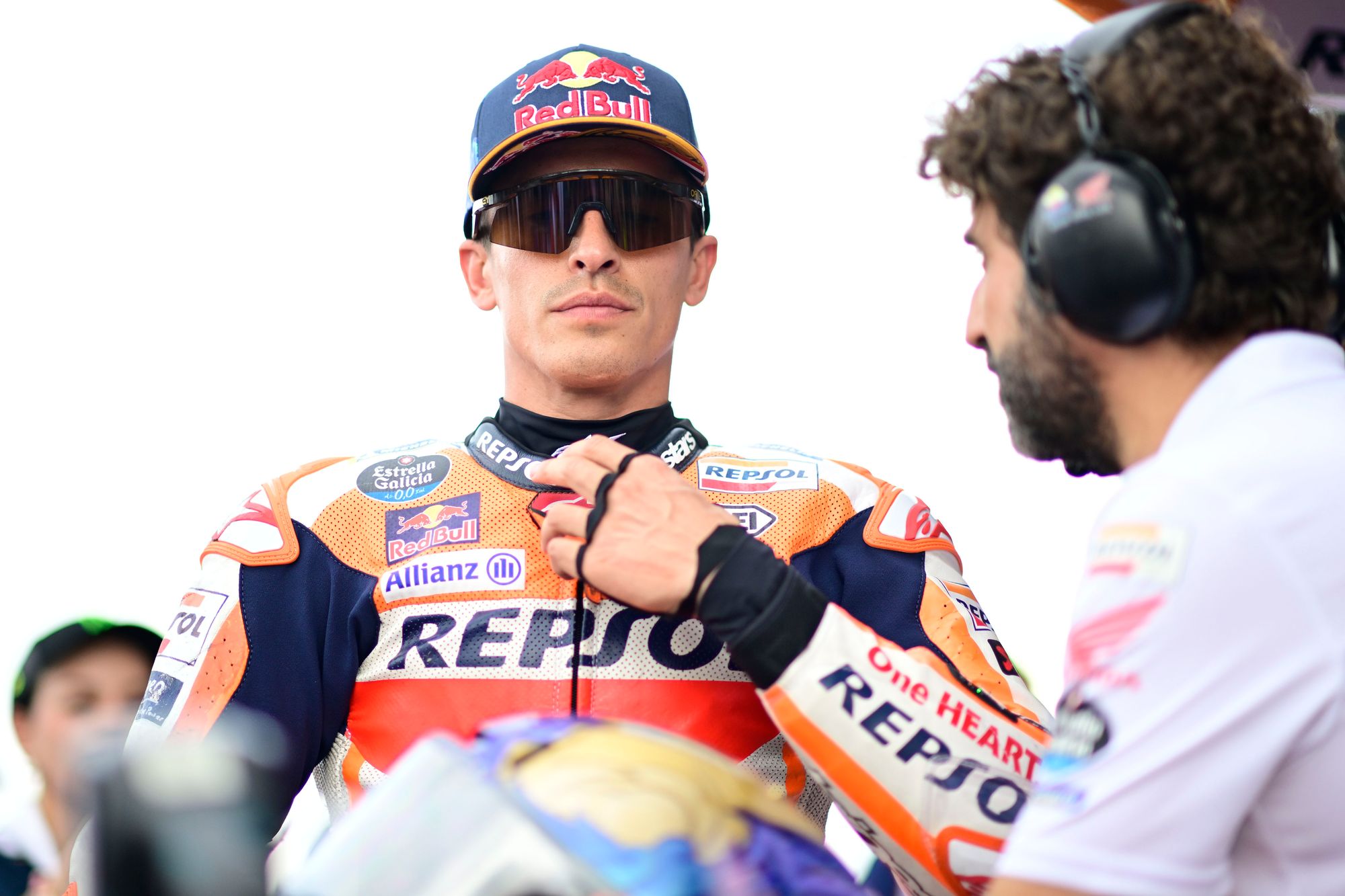 "I will not go in on that plan because I respect them.
"Of course they will try to do the best for the project right now. And the best for the project is to invest all the money in the bike. That is what I believe.
"Because there is no sense to have a bike that is not performing at the moment in a good way and [at the same time] to have the best rider on the grid.
"Because in the end, first of all you need to have the bike and then go to catch the best rider, doesn't matter who it is.
"Of course this is my opinion. But they have their own strategy."
MIR: MORE EXPERIENCE IS BETTER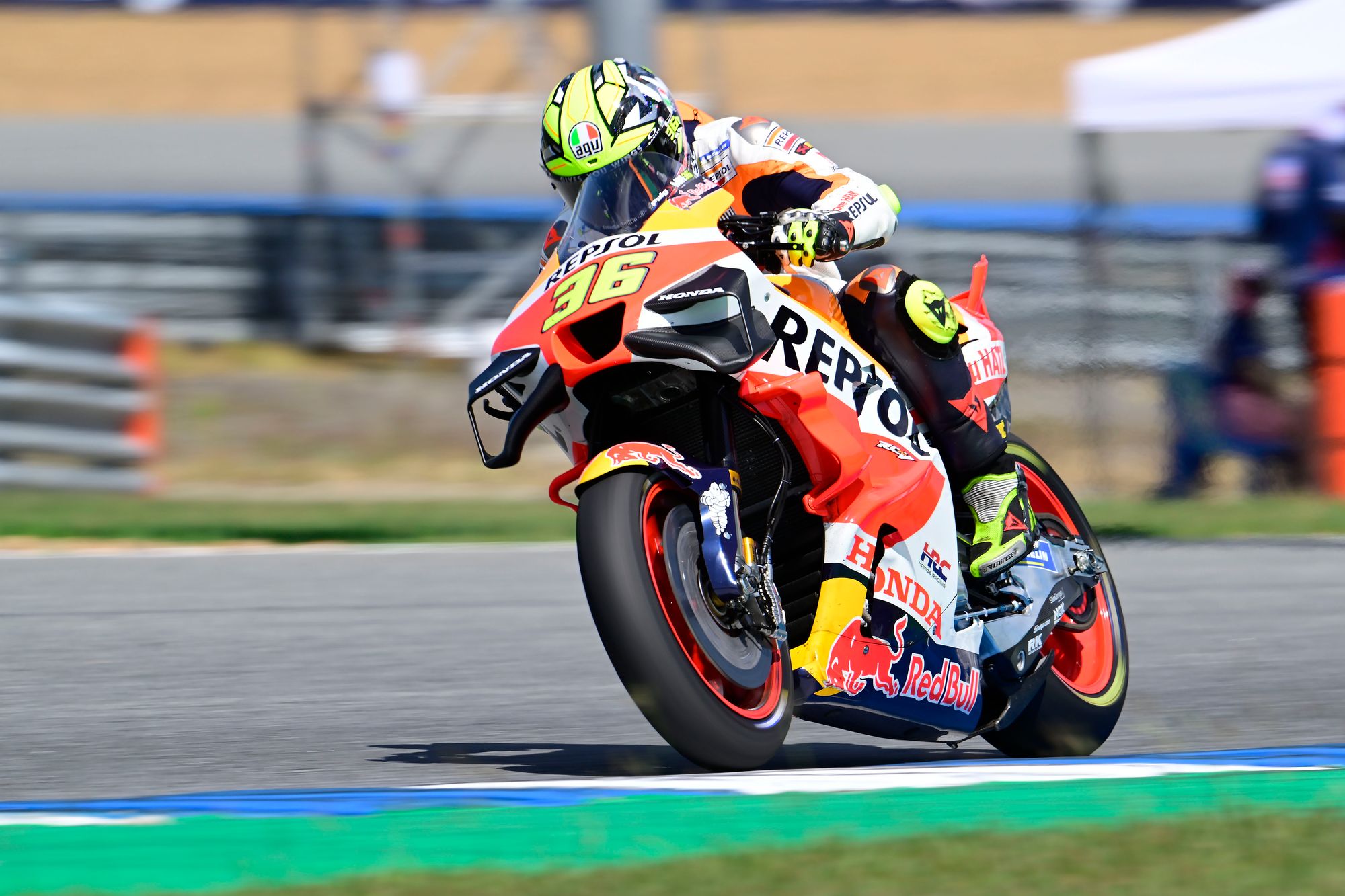 It'll be Joan Mir who lines up alongside whoever Honda picks next season.
Mir's clear preference seems to be Di Giannantonio given he'd come with knowledge of Ducati's MotoGP bike. Though, reading between the lines of Mir's comments, you suspect he'd prefer someone with rather more experience still than Di Giannantonio's brief MotoGP career so far.
"It's difficult to say something about it, but as a rider entering the situation that we are in at the moment, all the information that we can get from the outside can be very helpful for us," said Mir when asked about Honda's choice by The Race.
"The comments that we gave are there, so they understand what the problem is, so they just have to do [fix] it.
"But if another rider with experience can give an opinion and maybe a way, that is always a help.
"Honestly speaking only for me, I want an experienced rider. Just for me. But I don't know for the project. They have to decide."
ESPARGARO: FAST ENOUGH BUT MIGHT NOT BE MENTALLY READY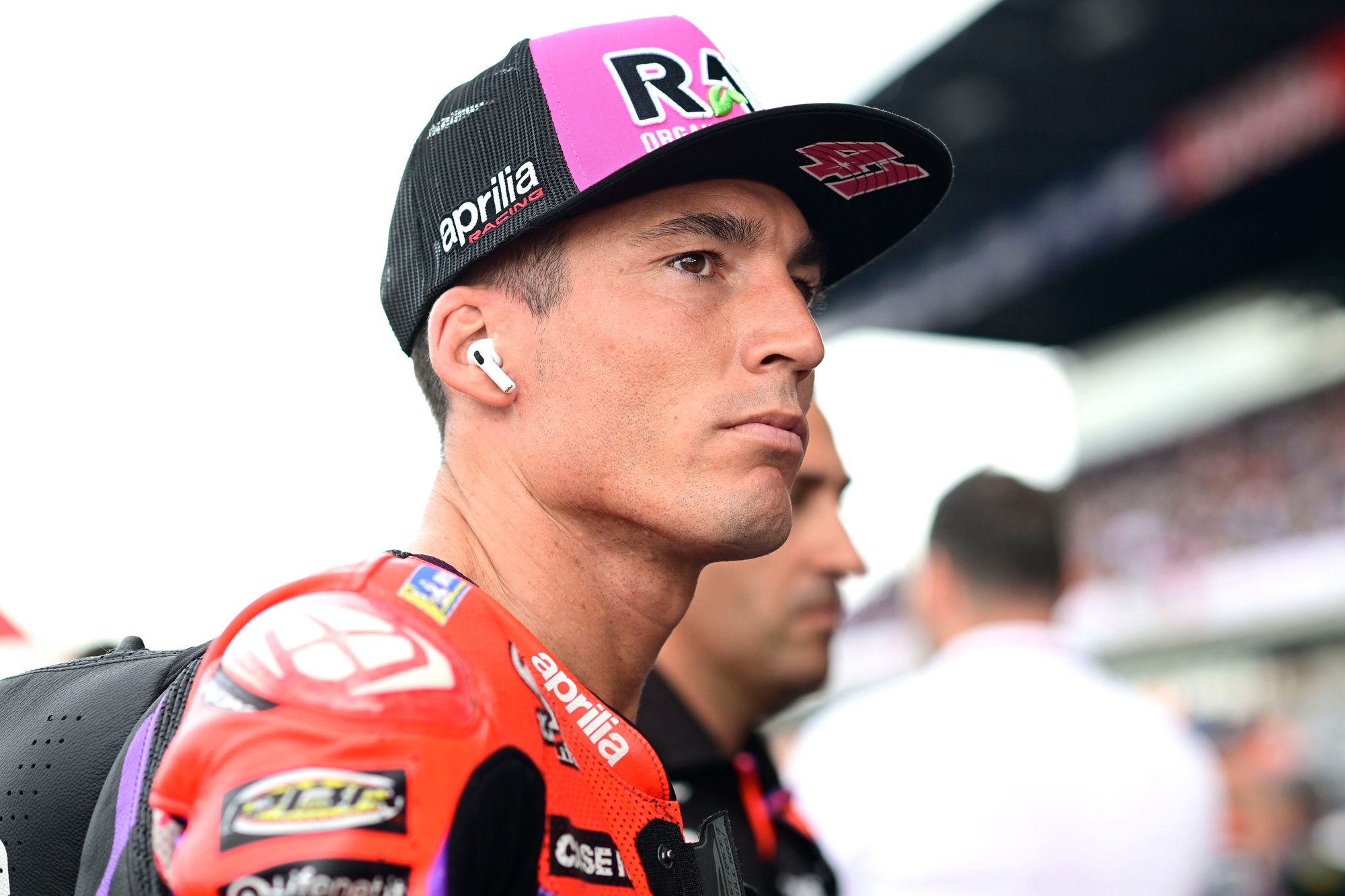 Aleix Espargaro knows Aldeguer much better than most on the grid, as a close friend and regular training partner of the youngster.
That meant it was inevitable that Espargaro would be asked about Aldeguer's rumoured MotoGP move - and, in giving very detailed answers, the Aprilia veteran gave off the appearance of himself being torn on whether or not Aldeguer should jump at the chance.
"Fermin is ready. He's very fast, I love him and he's a super nice guy. In the past races, he's shown that he's very fast," said Espargaro, before suggesting that Aldeguer had both a similar style to another friend of his, Fabio Quartararo - who was also in a similar situation in being a peaky Speed Up Moto2 rider suddenly being touted for a premier-class promotion.
"But you're asking me this because it sounds like he [Aldeguer] can go to Honda, and the question is different if he's ready to go to MotoGP on my bike [Aprilia], or Pecco's bike [Ducati], or to go to Honda.
"He's 18, so mentally he's not ready. Technically I think he's a fast rider and I think he can go fast quite quickly with a MotoGP bike, but to struggle mentally on a bike that's still not competitive, then I don't know if he's ready."
Espargaro quipped that he was "happy" that Aldeguer hasn't asked him for his advice.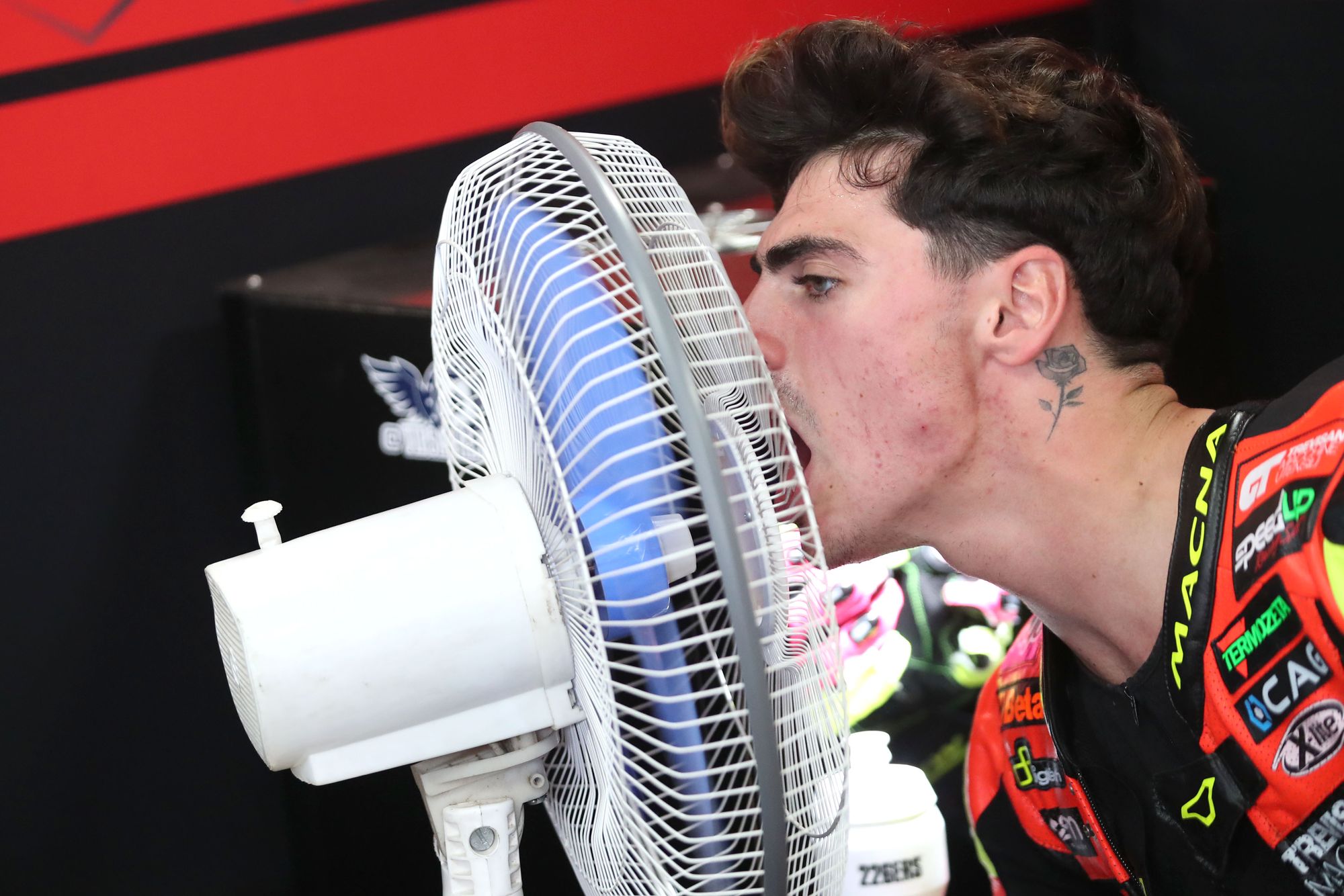 "I would say yes, take the dream, because it's a factory [team]. But in 2024 we [MotoGP factory riders] all finish our contracts, he can be a [Moto2] world champion by that time, and he can jump onto anything.
"But who's to say that in one or two years the Honda is not winning again? It's very, very difficult for him.
"I would take it, but I've made many mistakes in my career so I'm not sure if I'm an example! Especially in terms of changing teams!"
Espargaro then relayed an anecdote from a recent holiday together to illustrate the point.
"The other day we were in Bali together, and he spent more time with [my son] Max than me! He spent all day with Max, playing with him. The funny thing is, he's a lot closer to Max than to me. He's 12 years different from Max and 16 to me!
"If he doesn't take this [Honda 2024] train, he'll have two or three other trains."
LECUONA: IT WOULD MAKE ME SAD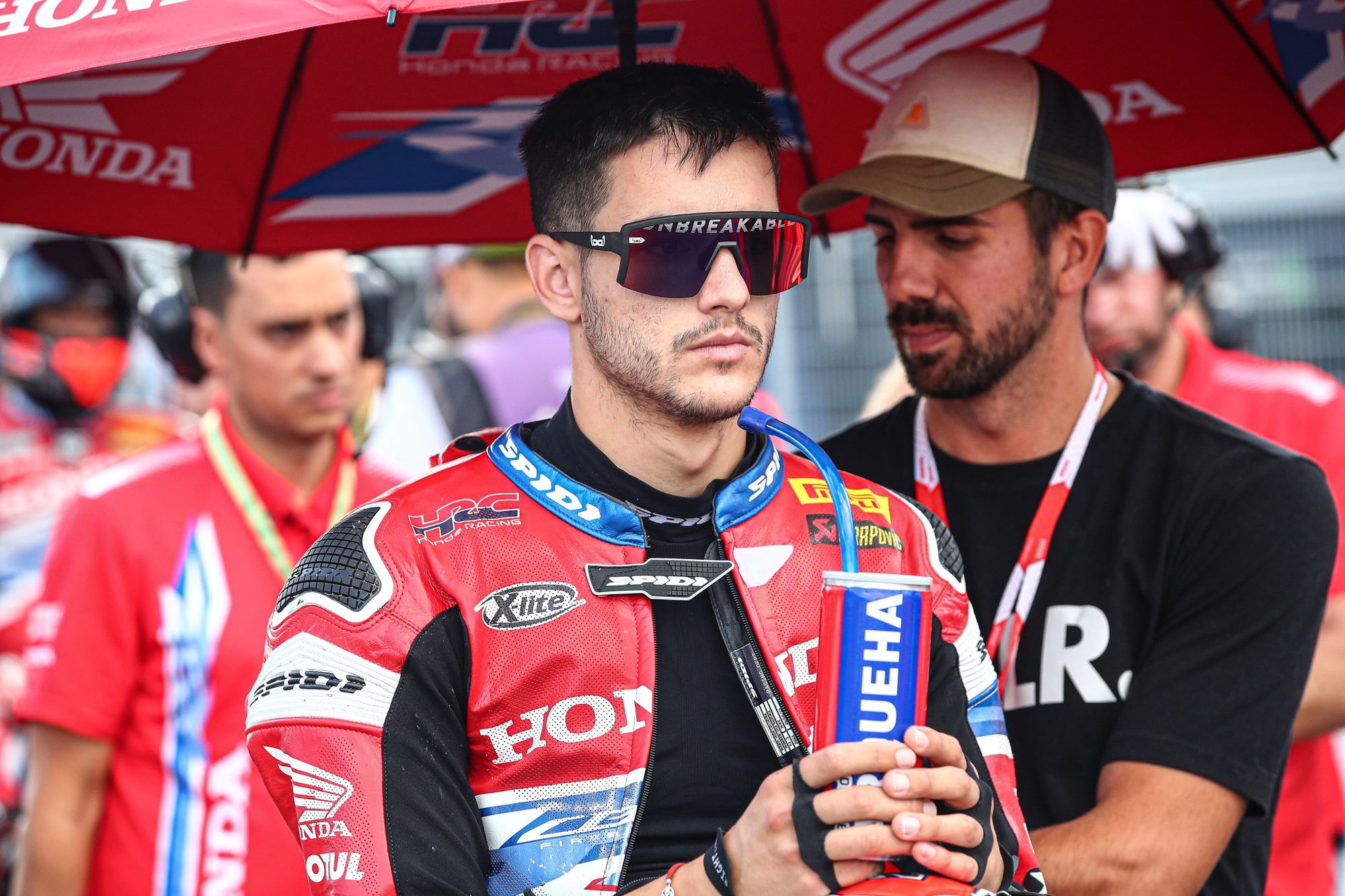 A former MotoGP full-timer with what was then Tech3 KTM, Iker Lecuona was for a time regarded as the likeliest beneficiary of Marquez's potential exit - even if the initial theory was that he'd take up an LCR seat with Johann Zarco promoted to a works team.
But a subsequent two-year contract extension with Honda for Lecuona came with the intention of keeping him part of the Honda World Superbike line-up rather than bringing him back to the premier class.
Lecuona, who will make his sixth MotoGP 2023 start as injury stand-in this weekend at Sepang (and will also then race in Qatar), joked that he is "unique, the only rider in this world right now happy to jump onto a Honda"!
And he admitted that it could leave a bit of a sour taste if, having decided to keep him in World Superbike, Honda then pursued a less-experienced option in MotoGP.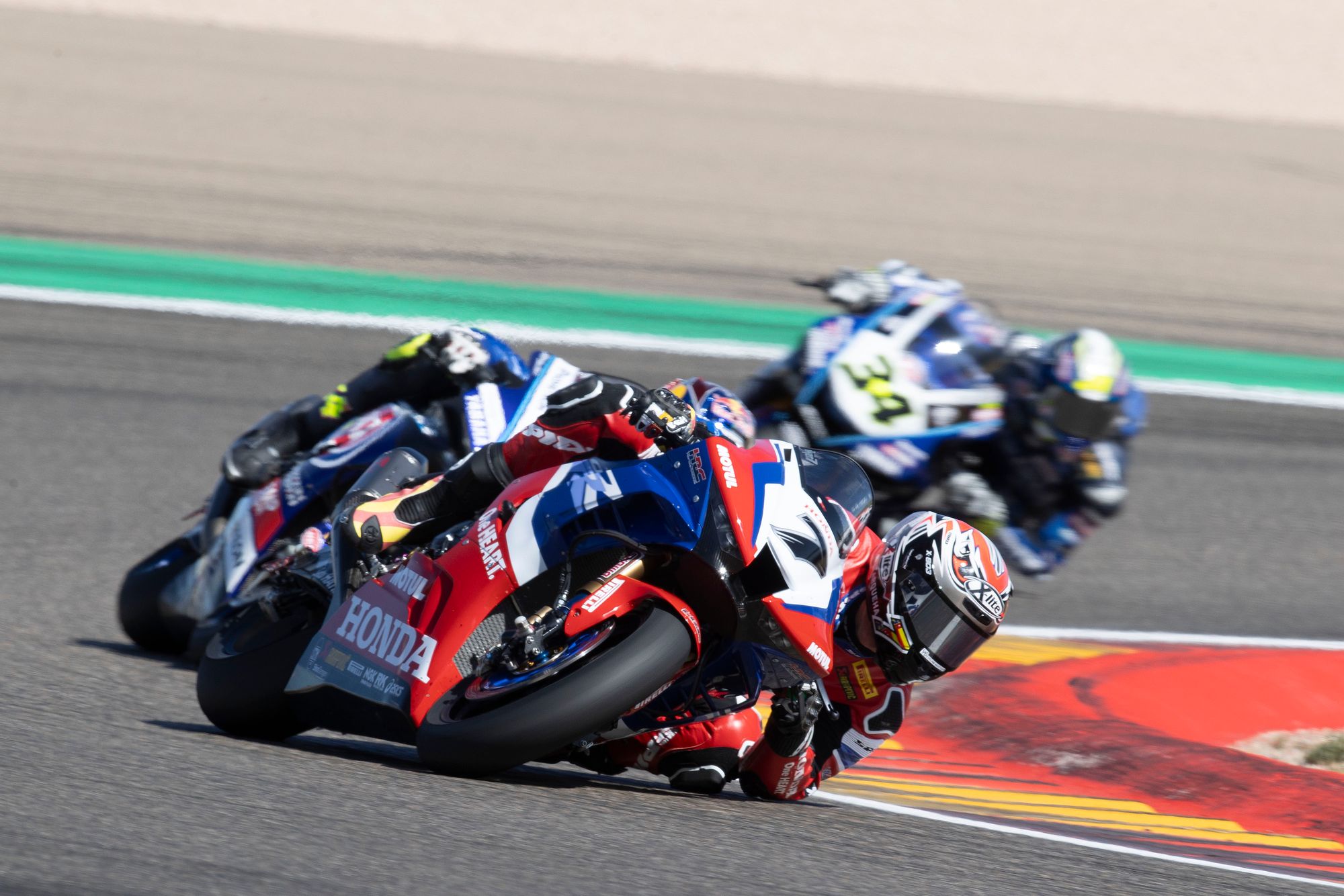 "If I'm honest, if Honda takes a young rider with no experience then they make a bad decision," Lecuona mused candidly.
"Honda is not on the level to take this risk, from my side, because they are struggling, Marc is leaving because he cannot improve the bike so much, and if they take a young rider you cannot believe that this rider will be at the front or develop the bike.
"He has to learn everything through the year. For me it's not the correct timing to take the decision on a young rider. It's their decision, but let's see what happens.
"From one side, I understand but from another I do not, and I don't think if they take this young rider it will be good for them. Also for me, like personally, it will be very sad.
"So let's see what happens. It's different if they're taking one Quartararo or a proper [veteran] rider to develop the bike, than if they take a younger rider compared to me."