Every time it seems obvious who Marc Marquez's 2024 Repsol Honda MotoGP team replacement will be, there's a curveball.
Switching experienced incomer Johann Zarco across from LCR appeared logical, but was ruled out.
Then past race winners Maverick Vinales and Miguel Oliveira were linked.
Then the man being ejected from the Ducati stable for Marquez - Fabio Di Giannantonio - earned favourite status with some breakthrough performances.
But now reports from both Spanish commentator Ricard Jove and Red Bull-owned publication Speedweek suggest 18-year-old Moto2 race-winner Fermin Aldeguer is in the mix.
A great idea for Honda to put its faith in a rising star? Or a needless gamble?
Our MotoGP writers have very different views on this one.
DON'T DO IT
Simon Patterson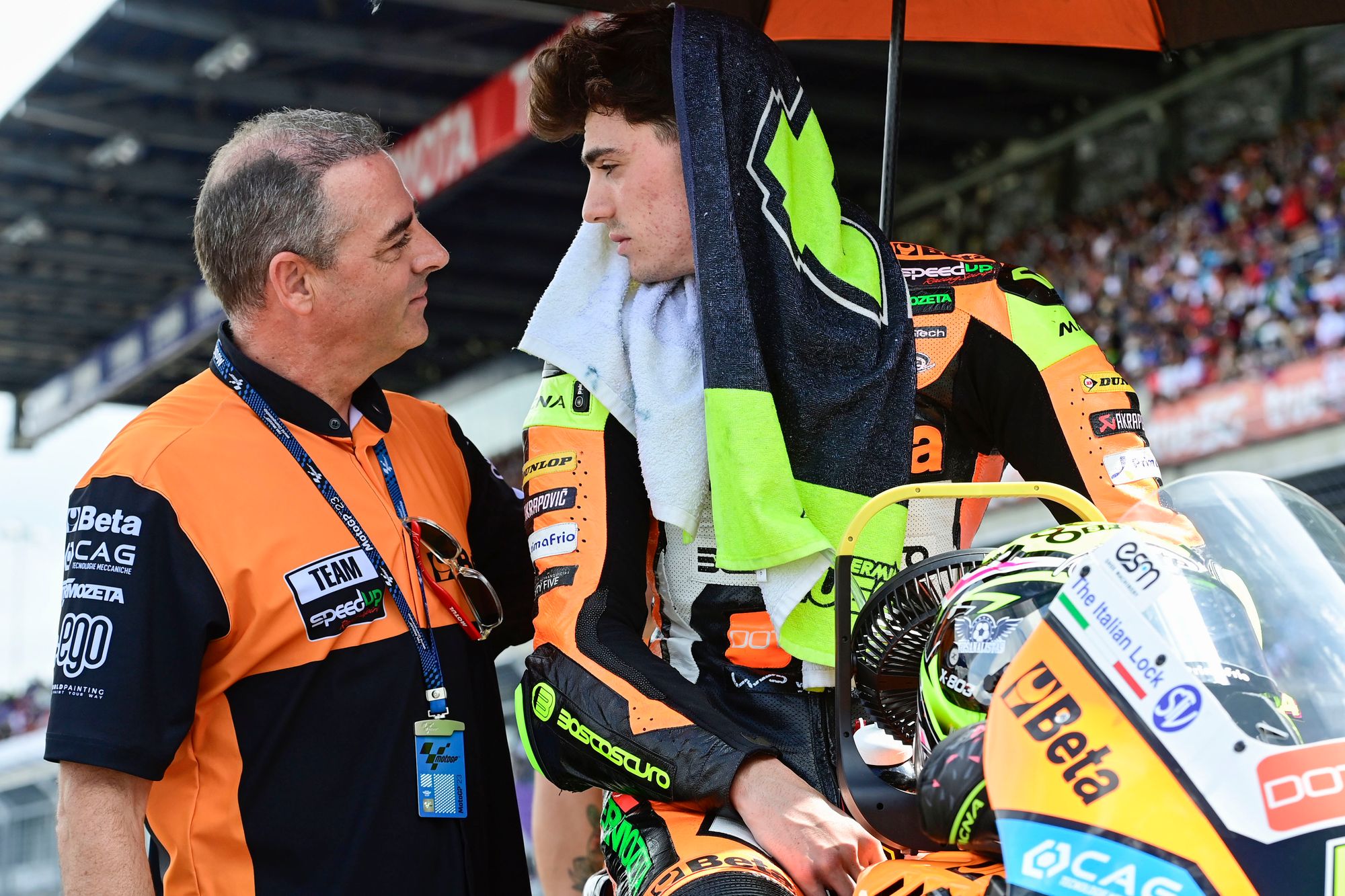 Right now, it's abundantly clear what Honda needs to get its troubled RC213V back onto the right path: time and experience.
It's got little of the former but plenty of the latter thanks to names like Joan Mir, Johann Zarco, and Taka Nakagami, all already signed up for next year.
But you can never have too much, and for that reason sticking an 18-year-old rookie onto the bike, talented or not, would be as much of a hindrance as a help.
If Honda signs Aldeguer, then the Moto2 race winner is going to spend much of next season not helping to improve the bike but rather just learning how to ride the thing, as he adapts not only to the usual things like carbon brakes and double the horsepower but also Michelin's unique MotoGP tyres, the difference that modern aerodynamics makes and even how to raise and lower the bike with its ride-height devices.
It's a lot to learn, and as we've seen from plenty of other rookies of late, it's not an easy process even when you're on a relatively benign bike that's not trying to throw you off in every corner like the current Honda tends to.
It's even more difficult to understand why Honda would make that decision when it's got Di Giannantonio waiting in the wings, too.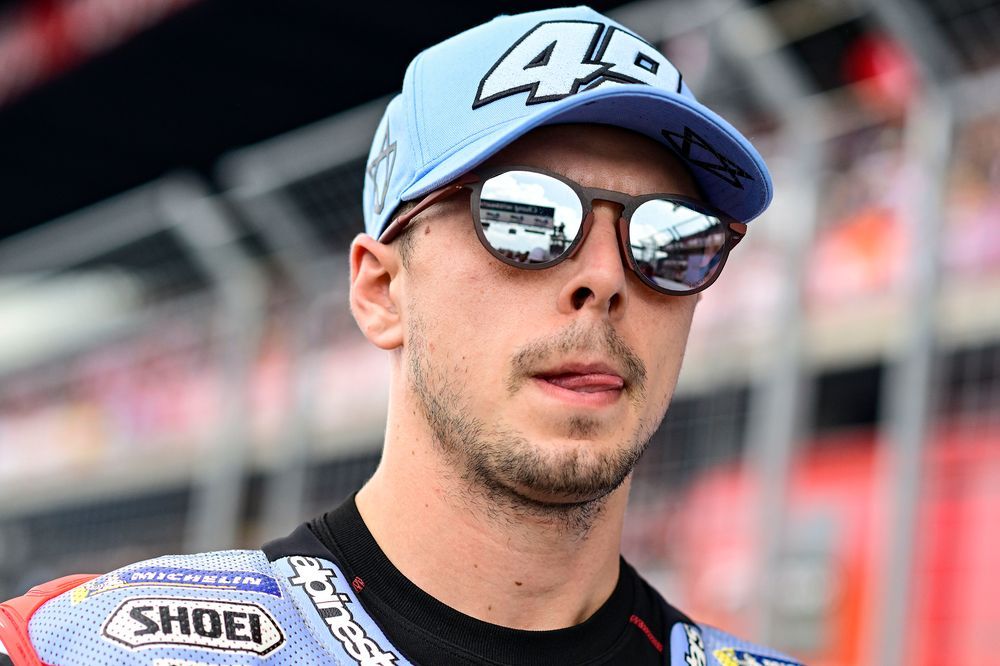 Sure, he's taken a long time to get up to speed on the Gresini Ducati, but he's finally delivering now - and he's already conditioned to the challenges of riding a modern MotoGP bike.
Hell, if anything, the fact that it's taken him a year and a half to do it should be a warning to Honda about what sort of a challenge Aldeguer faces should it elect to promote him instead.
It's especially relevant should Honda, as it seems likely, only be looking for something of a stop-gap measure to fill a seat until the rider market opens up for the 2025 season.
In that context in particular, signing Di Giannantonio makes more sense than any other name given that he's the fastest MotoGP experienced rider currently on the job market.
There is one situation where Honda might be right to choose Aldeguer over Di Giannantonio, mind you - but it's via a path that Honda has already seemingly ruled out.
Zarco is joining satellite team LCR on a two-year deal with an option for a third, but won't be moved to Repsol colours to fill the gap as team boss Lucio Cecchinello looks to protect his sponsor deals that rely on Zarco arriving.
But, with a huge €25million suddenly available to Honda thanks to not having to pay Marc Marquez's wages, it can afford to fix any potential sponsor issues at LCR.
Pay Cecchinello to run Aldeguer, allow him to learn his trade in a satellite squad where his focus will be less on development and more on his own progress, and bump Zarco up to Repsol.
DO IT
Valentin Khorounzhiy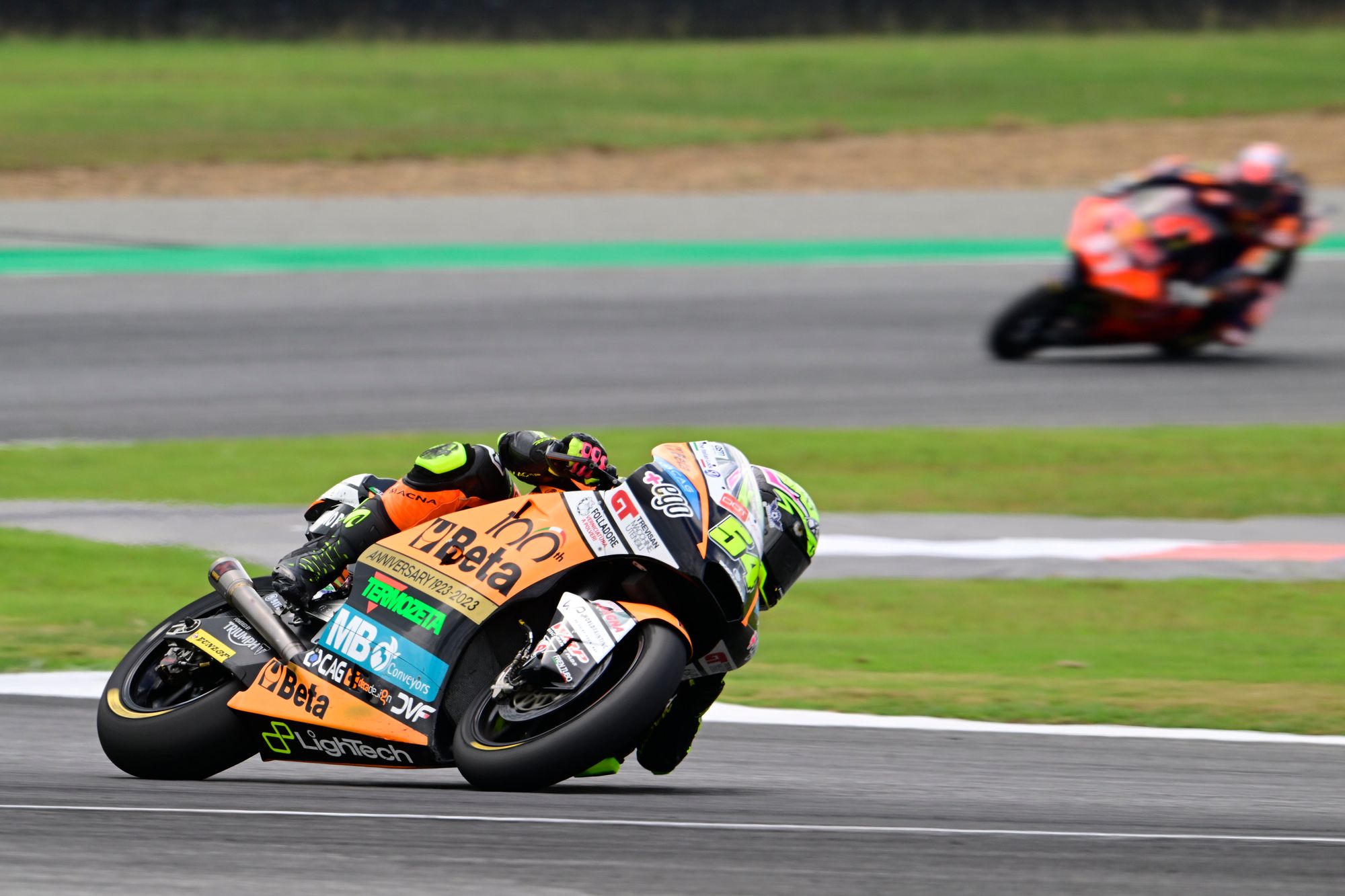 Fermin Aldeguer is no sure thing. Amid a Moto2 season in which the grid has been separated into two categories - 'Pedro Acosta' and 'bunch of guys who aren't Pedro Acosta' - it is only Acosta who could be an absolute no-brainer signing for any factory team.
And if Honda could get Acosta, it would, and it would be rightly lauded for a major coup.
With Aldeguer, the record for that kind of confidence obviously isn't there. The talent, though, might be - in the Moto2 class, he is one of just three age-18 race winners in the class's history, the others being the aforementioned Acosta and some guy named Marc Marquez.
Though it had taken Aldeguer, a European Moto2 champion in 2020, until start number 37 to win in the world championship, let's not downplay the achievement - a rider like Aron Canet, who I'm confident would do a fine job in MotoGP if called upon, is yet to do it in 64 attempts.
And, well, Aldeguer had already caught the eye before his maiden triumph.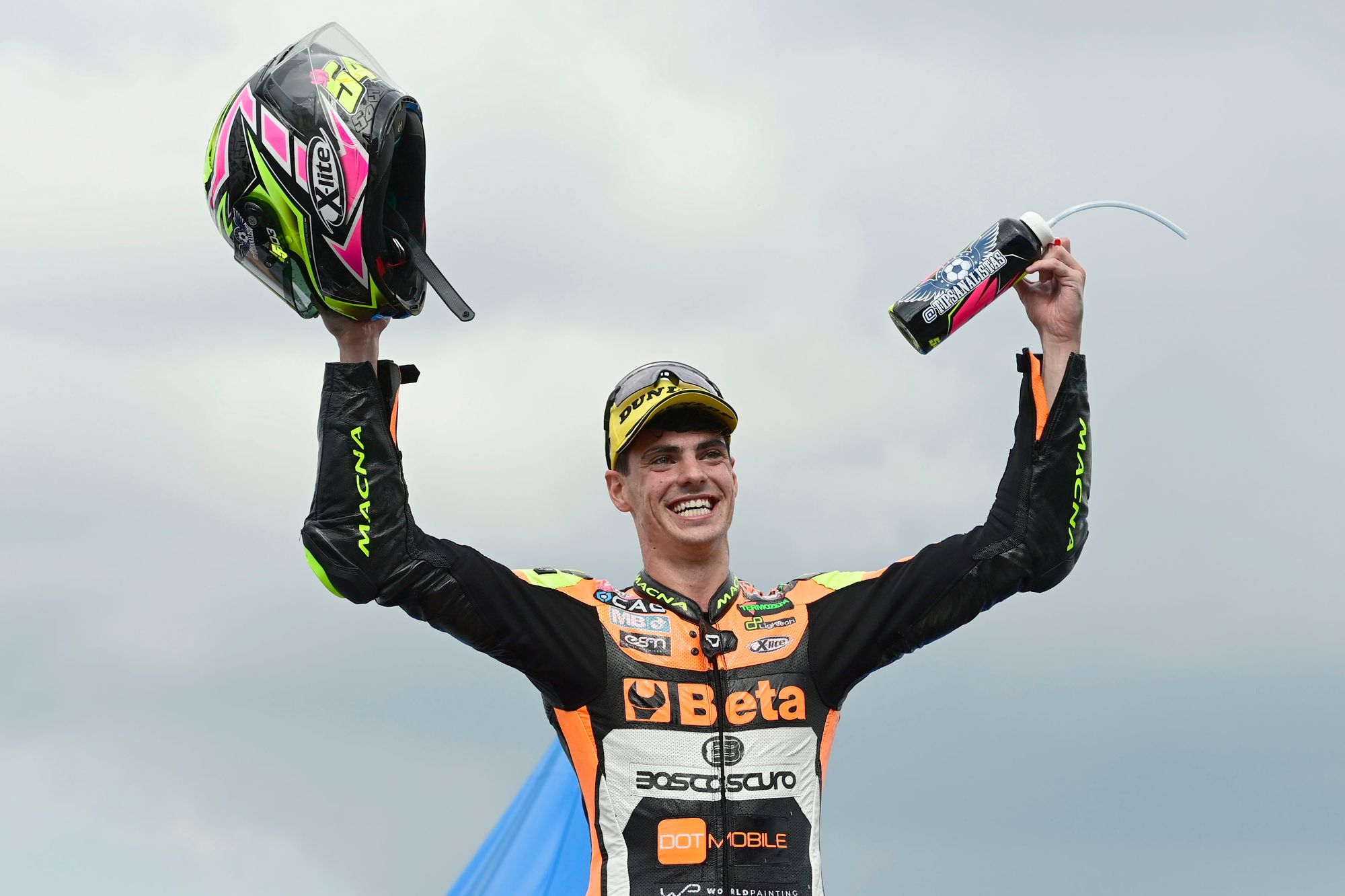 Last year he claimed to have premier-class offers already, although that talk quieted down as his Speed Up team-mate Alonso Lopez became flavour of the month instead. Aldeguer was decent in that span, but it was Lopez who looked like the outright best rider on the grid - taking some of the spotlight off not just Acosta but the title battle between Augusto Fernandez and Ai Ogura.
But in 2023 Aldeguer is currently narrowly beating Lopez, the only other rider on the grid using Speed Up's particular but very competitive (sometimes amazingly so) Boscoscuro chassis in what is otherwise a Kalex-dominated championship.
Aldeguer has had very good timing. He has picked a really good moment to reach white-hot form - with a fantastic Phillip Island weekend where he would've likely won if the race had been dry, and a Buriram weekend where he did win, keeping Acosta at arm's length.
Without those two weekends, Aldeguer probably doesn't emerge as a premier-class contender - and certainly, if his recent form is the overriding factor, that hints at a questionable scouting process.
But taking a punt on a peaky if unrefined talent is no bad strategy - at least when you're either very competitive or very much not competitive, with Honda's case being the latter.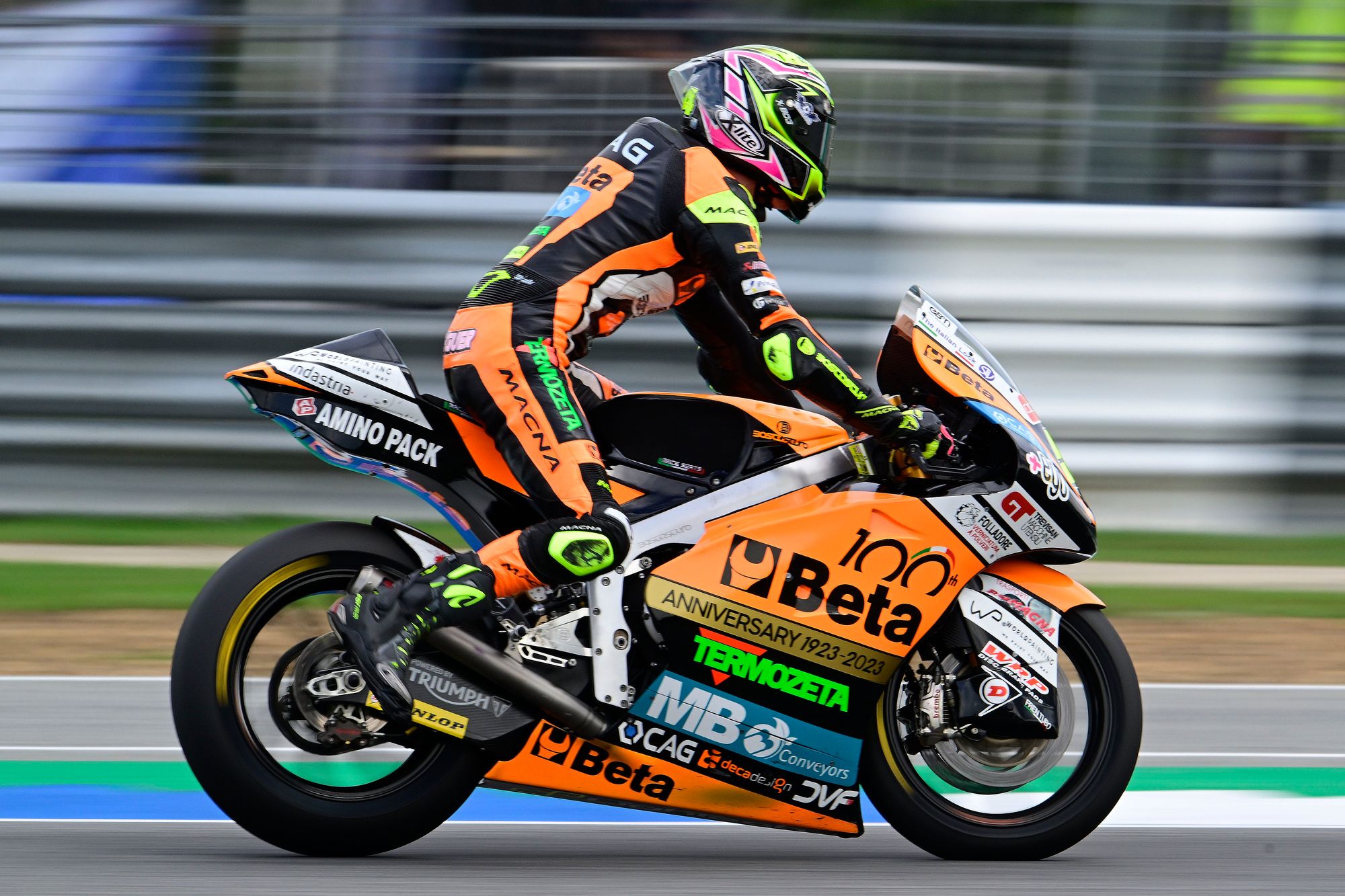 After all, if Yamaha's satellite team Petronas SRT doesn't take a sudden, bewildering punt on a peaky but clearly talented rider in 2019, chances are good that Yamaha's riders' title drought would be inching ever closer to the decade mark now. Instead, circumstance helped Fabio Quartararo - who rode his final Moto2 season for, you guessed it, Speed Up - get an unexpected offer, and it became clear almost the second he arrived in MotoGP that he was a spectacular, championship-calibre fit for Yamaha's M1.
Aldeguer doesn't quite have Quartararo's pre-MotoGP body of work, and the current Honda isn't as compliant as the current Yamaha, much less the really good Yamaha that Quartararo had debuted on. The young Spaniard and his representatives would need to think long and hard whether they're willing to roll the dice on an RC213V that Aldeguer might never gel with, and that carries an above-average risk of creating broken bones.
But Honda? Honda should absolutely try to make it happen. It has precious little to lose and everything to gain.
Next year's RC213V is unlikely to be that much better than this year's, especially without Marquez riding it. So, if Aldeguer is slow... what has Honda lost, exactly? A season of running 12th instead of 18th? Precious teams' championship points for an outfit that will probably finish ninth this year?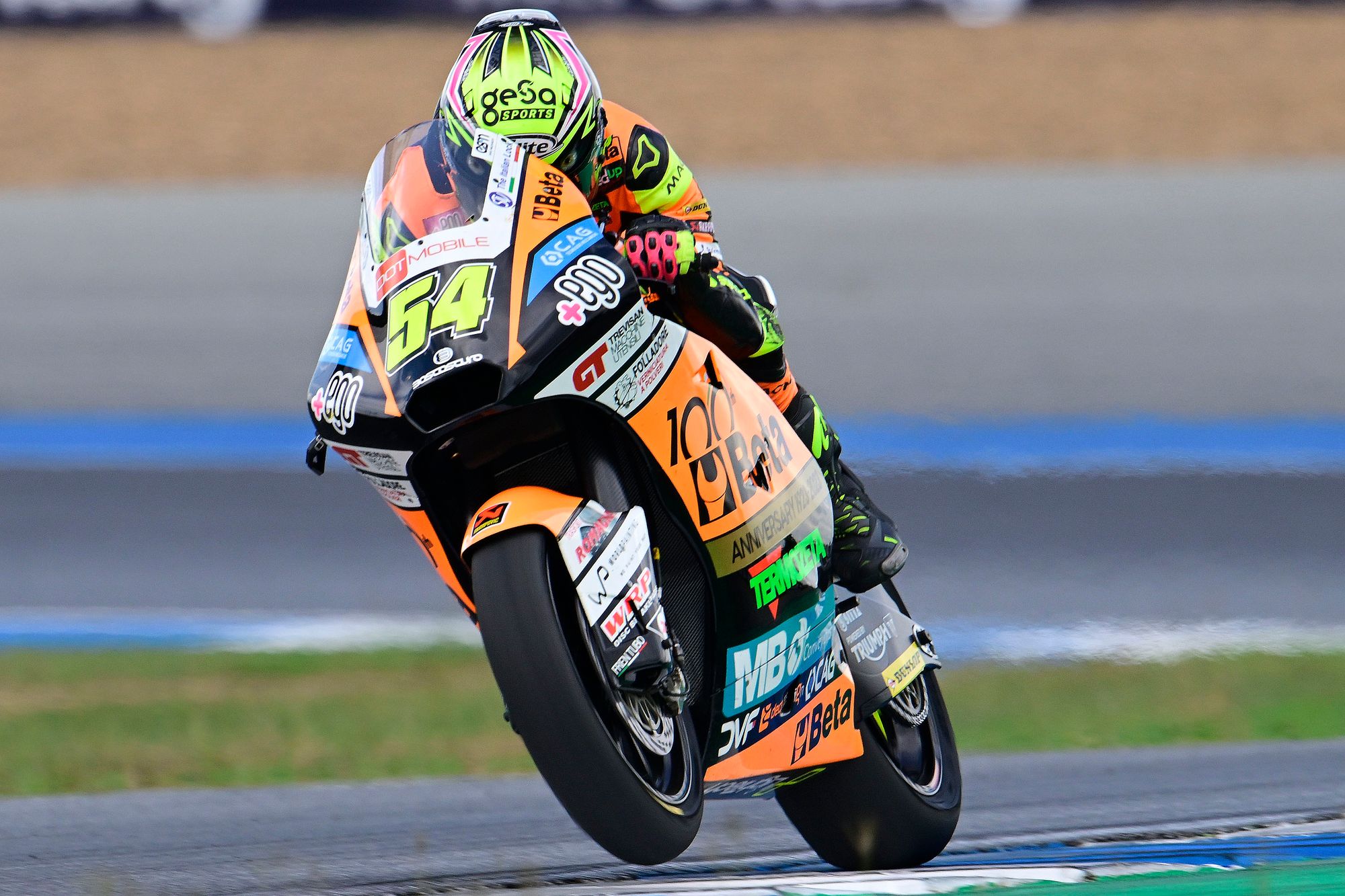 If it doesn't work, no huge harm done, go throw your money at a big-name free agent for 2025.
And if it does work, even in flashes, you've not only hit the jackpot but got a precious head start on tailoring the next iterations of your MotoGP bike around a potential star. Yes, ideally Honda will be doing that now already, with Joan Mir, but just as Aldeguer is no sure thing to pan out in MotoGP, it's not like evidence that Mir will definitely figure out the Honda at one point has been overwhelming.
If Honda's embarking on a rebuild, well, you don't rebuild with stop-gaps or placeholders. You rebuild around someone. This is not a dig towards the ever-affable Di Giannantonio, who's found really good form, but if the thinking is just to offer him a one-year deal and go shopping for someone else for 2025, that doesn't really do much for anyone.
With Aldeguer, Honda should ideally offer something like a three-year deal - one year guaranteed at Repsol, the next two at Repsol or LCR depending on performance.
He's still obviously absurdly raw, but if judged by his Moto2 peaks he is bound to become a hot commodity on the MotoGP rider market at one point.
And for Honda, with the state of its programme right now, to secure talents like that it can no longer just rely on its prestige and track record. It has to get in there early, instead of waiting around to see if the kid truly is the 100% real deal and, once it turns out he is, watching him understandably sign for a satellite Ducati team or something else instead.