With three rounds of the 2023 MotoGP world championship remaining, there's a very real possibility that Pramac Ducati rider Jorge Martin will steal the title away from factory counterpart Pecco Bagnaia and run the number one plate on his satellite machine next year - an awkward situation that the Italian factory simply cannot afford to allow to happen.
Right now, with three rounds and 111 points remaining on the table this year, Martin trails Bagnaia by only 13 points - a gap that his impressive momentum of late (especially in sprint races) has a very real possibility of turning around come the season finale at Valencia in only three weeks' time.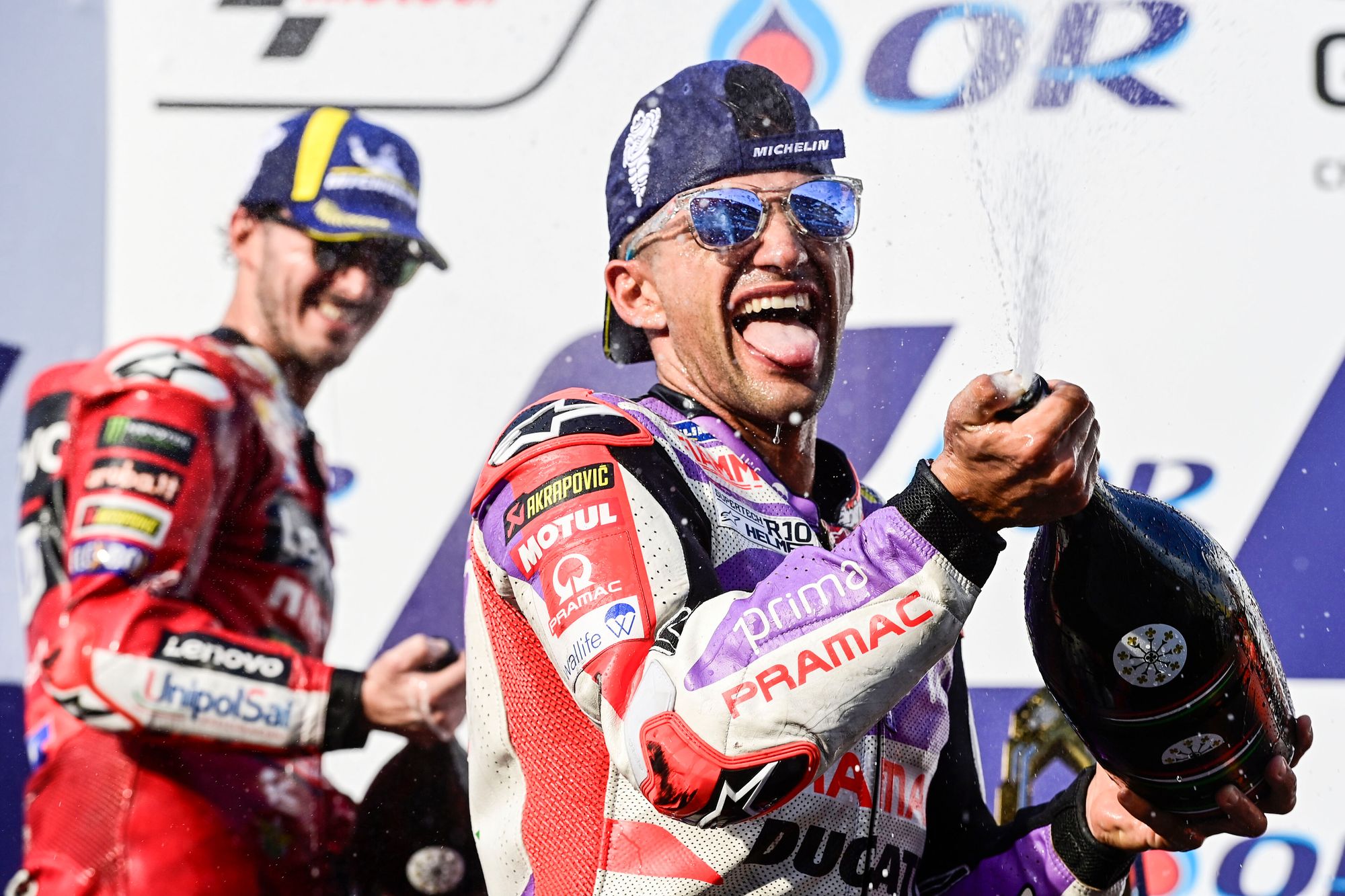 Should that happen, though, it will leave Ducati in a whole world of pain come next season, as it will need to manage not only the commercial realities of having a satellite world champion but also the egos of its riders - an issue which, realistically, might force its hands in making a big change for next season whether Martin wins or loses.
There's a lot that comes with winning a title beyond just lifting the trophy at the final round and being forced to do more media appearances in the week that follows. Walk into any Ducati dealership anywhere in the world right now, for example, and you're guaranteed to find a photograph or poster of current world champion Bagnaia, as Ducati both uses its title success to sell bikes and to maximise the return on investment from its sponsors.
It doesn't just become far more difficult to do that should the champion not be fully under the control of factory press officers and marketers - it's also a bad look for major multinational sponsors like oil giant Shell or technology company Lenovo if the world champion isn't on the bike they pay millions to sponsor but instead is hanging out in the pit box next door.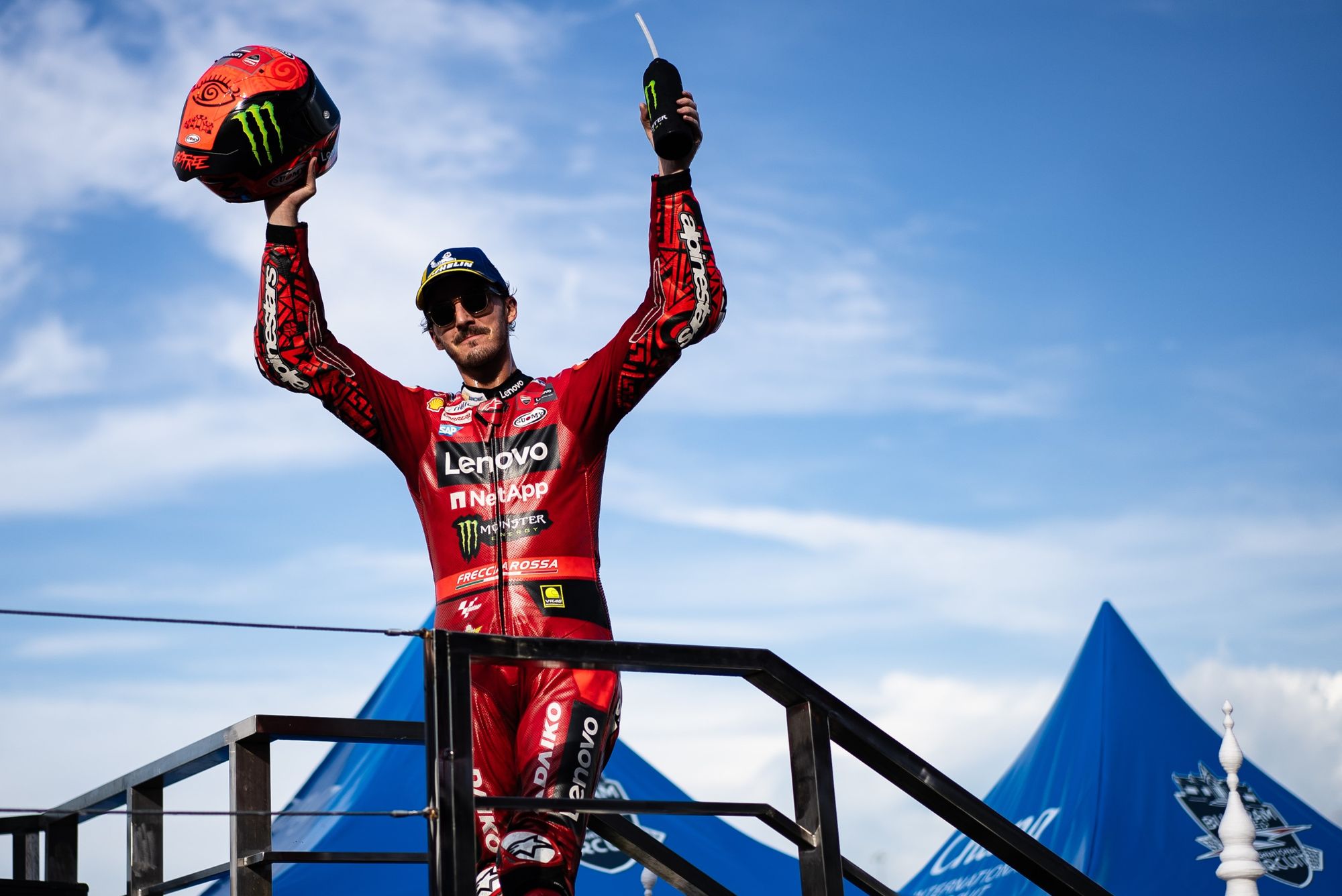 Even the job of selling world championship replica Panigales becomes harder, with the image rights to both liveries and partners' branding something that would have to be negotiated rather than simply approved and put into production.
And while Ducati Corse boss Gigi Dall'Igna might not be particularly bothered which Desmosedici wins the title as long as it's one he built, things might be seen a little differently by his boss, Ducati CEO Claudio Domenicalli. And, if we've learned anything from the past, it's normally Domenicalli who gets his way: Marc Marquez will ride a Ducati next year and Jorge Lorenzo didn't re-sign for 2019 despite Dall'Igna's wishes.
What makes it even more possible that we're going to see a swap for next year, though, is that there's room for Martin in the works team.
It's no secret that Bagnaia's current team-mate Bastianini, originally tipped as a preseason title contender, has been a disappointment this year. Hampered on multiple occasions by injuries and subsequently sitting out large portions of the year, it's still hard to hide from the fact that even when fully fit, he's not exactly been performing.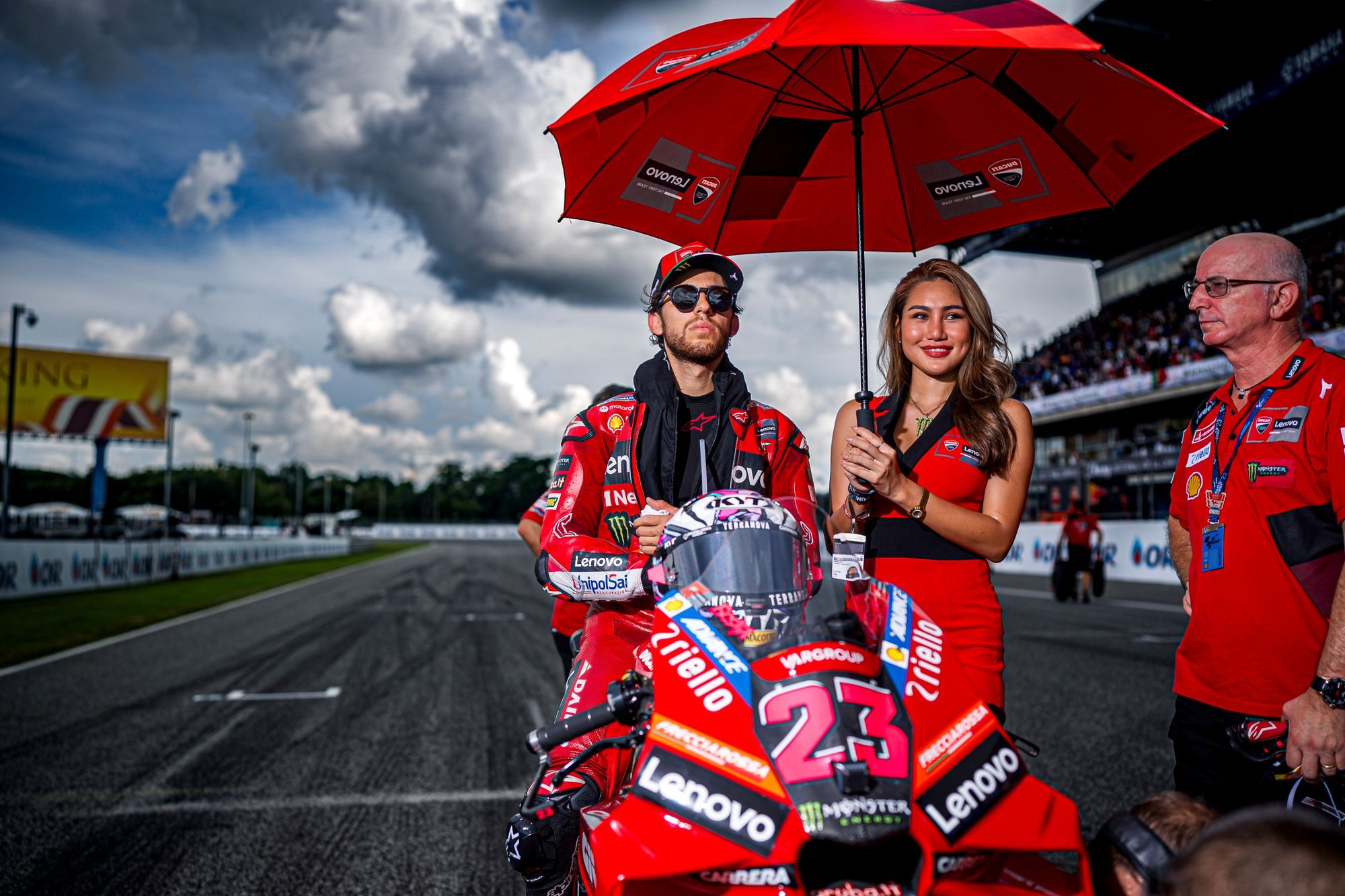 Struggling to adapt his riding style after jumping from the year-old 2021 machine he won four races on last year at Gresini Racing to this year's quite different 2023 model, it's not been an easy transition so far for the Italian.
Despite that, though - or perhaps even because of his long injury layoffs - Ducati confirmed back in August that he would retain his seat for 2024 despite Martin's impressive form.
But, with both signed up to factory contracts that you would expect put considerable power into the hands of the manufacturer, there has again been fresh rumours in recent weeks that Martin could trade places with Bastianini for next season, finally securing the seat that he was so bitterly disappointed to miss out on 12 months ago.
There's arguably even a case for making the transition should Martin lose out to Bagnaia.
It's not impossible that, should he not win a title in 2023, Martin may feel that his main disadvantage to Bagnaia is a lack of full factory support, even with Pramac's status as Ducati's tier one satellite - and, with other names like Marco Bezzecchi waiting in the wings for a chance at factory glory in 2024, could the loss of a dream title be enough to convince him to look elsewhere?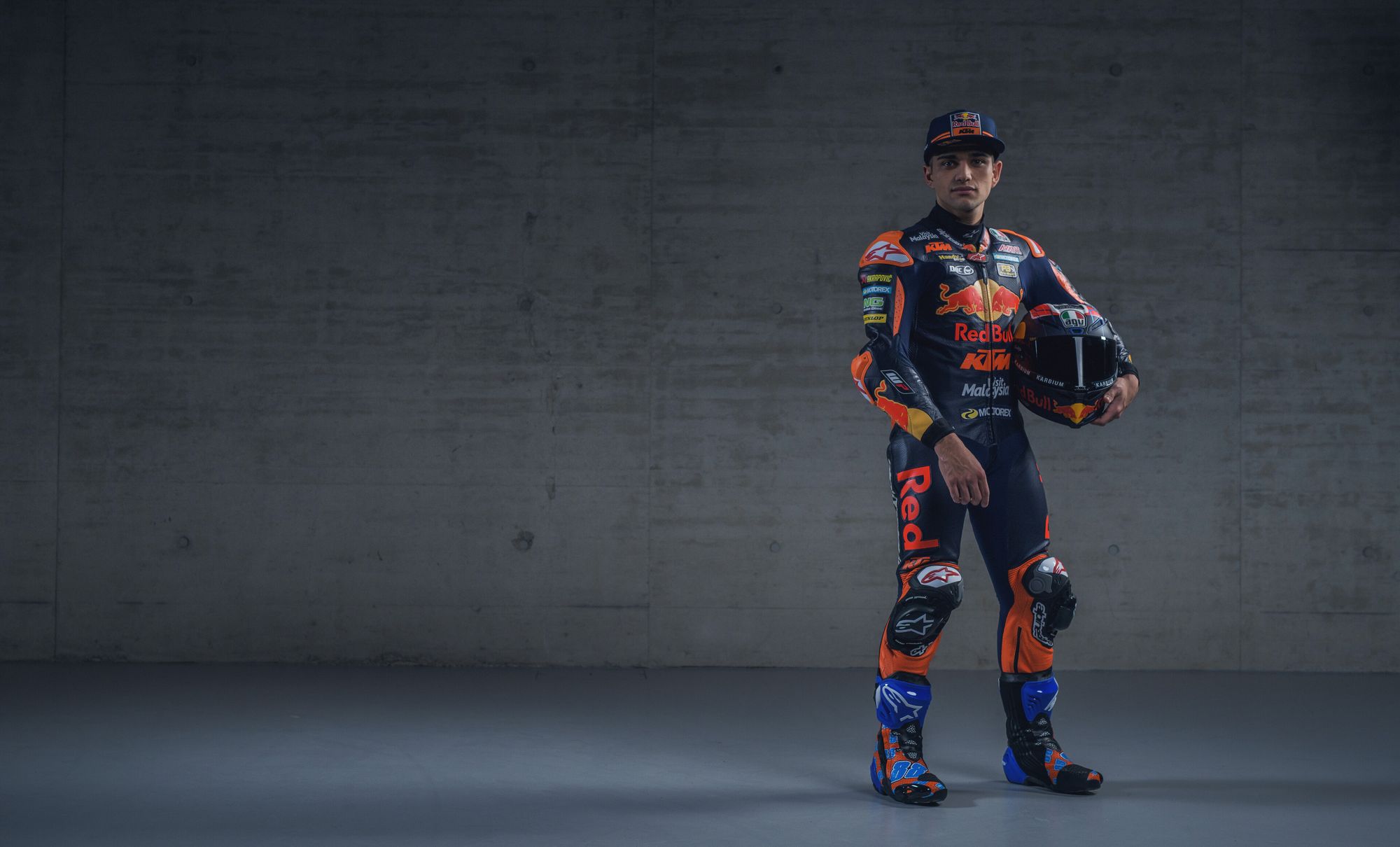 Very much a product of KTM's MotoGP talent pipeline, Martin will likely attract its interest again as a possible replacement for Jack Miller at the end of next season, something that could promise to make a dangerous combination given both Martin's speed and the rapidly-improving RC16 bike.
Ducati shouldn't be happy about that prospect. But right now, there's an obvious way to head it off at the pass by giving Martin his contractual end goal - not just a factory contract but the prestige of being a factory rider in factory colours.