In the early stages of the MotoGP season, when Pecco Bagnaia was leaving big points on the table with crashes of varying degrees of 'you can't do that!' on Sundays, the sprint races were his best friend.
His reliable production in the new-for-2023 half-distance races meant he remained firmly at or near the top end of the standings, and was in a position to build a points lead rather than simply climb out of a championship hole when he hit his mid-campaign stride.
Fast forward to now, though, and the sprints are no longer Bagnaia's best friend. They are extremely not that anymore. And, with 13 points between him and the pursuing Jorge Martin, it's perhaps the sprints that should weigh the heaviest on Bagnaia's mind coming into the season-ending triple-header of Sepang, Qatar and Valencia.
The obvious first: more sprints means more points means more of an opportunity to recover a gap. Under the old format, 13 points would represent 17% of the maximum remaining points. Instead, it's just under 12%.
And if, say, Martin wins each of the remaining sprints, he will at the very minimum take nine points out of Bagnaia's 13-point lead, but quite possibly more.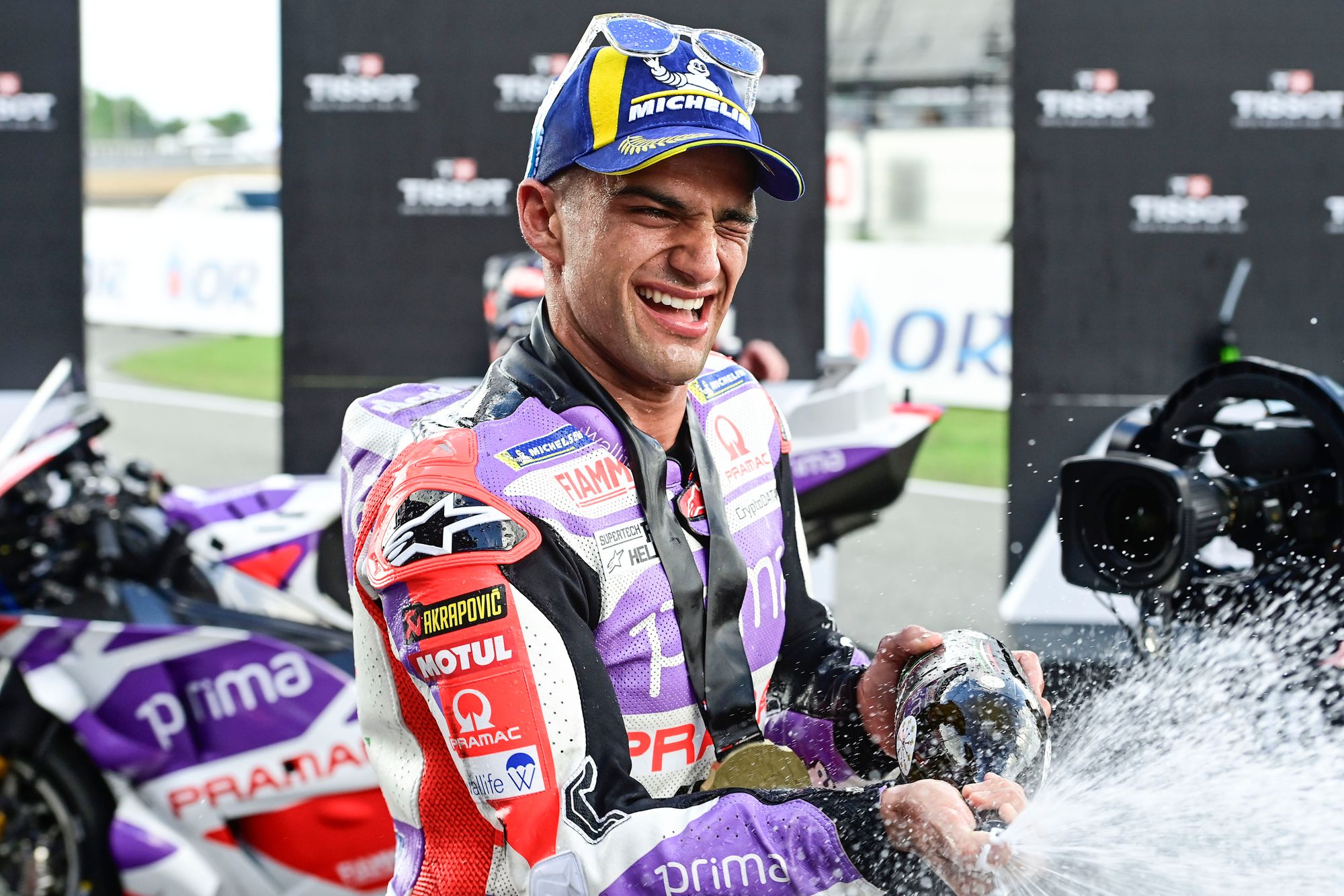 The bigger problem, though, is that Martin winning each of the remaining sprints isn't just eminently possible but is probable, verging on likely.
Their comparison over the season shows only a minimal discrepancy - Martin has outscored Bagnaia by 12 points across all the sprints, Bagnaia has outscored Martin by 25 across all the Sunday grands prix - but pivoting to a more recent sample size, that of the last five sprints, obviously paints an entirely different picture.
---
The last five MotoGP sprints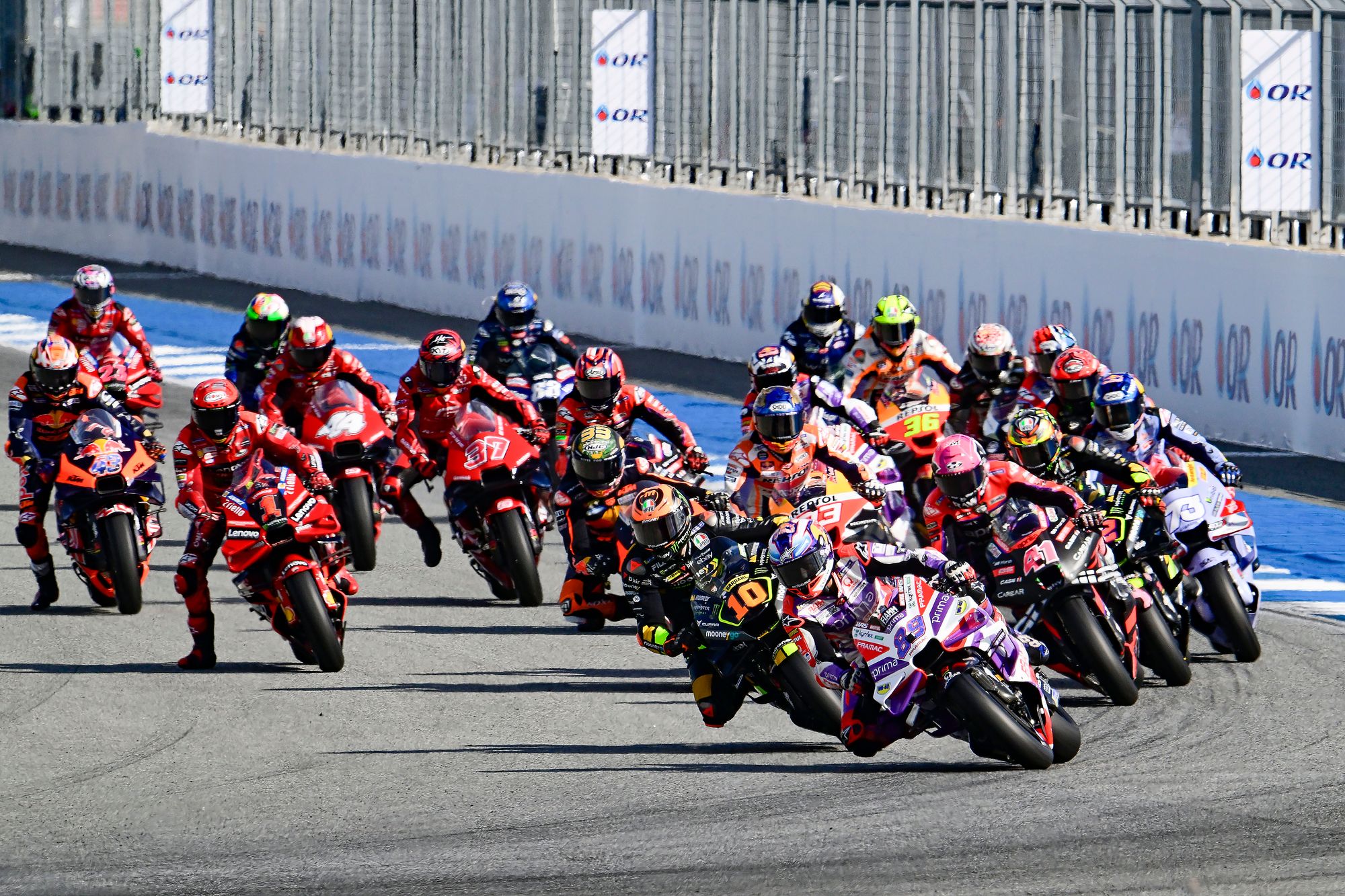 Average finish
Martin 1.0
Bagnaia 4.6
Points scored
Martin 60
Bagnaia 28
Laps led (out of 62)
Martin 54
Vinales 8
Bagnaia 0
---
There's every chance that fact file would've looked even more lopsided if it had been a six-sprint sample including a dry Phillip Island contest on Saturday.
The sprint there had been shifted to Sunday due to less-than-promising weather forecasts to ensure the main race definitely took place - which it did, with Martin's failed soft-tyre gamble boosting Bagnaia's points lead. The sprint was ultimately shelved the day after, and understandably so.
But had it happened, in the dry, there was precious little indication that Martin was beatable there.
It is the kind of performance trend that had been at least partly expected coming into the season. Martin was always thought as one of the big potential beneficiaries of the sprint format, and so he has proven, although it's taken until this stage of the season.
But the pattern has been clear. Martin is far from unbeatable for Bagnaia on Sundays - you would still argue Bagnaia is the more effective operator over a full race distance with harder tyres - but in those earlier stages of the weekend the reigning champion currently has no answer to Martin.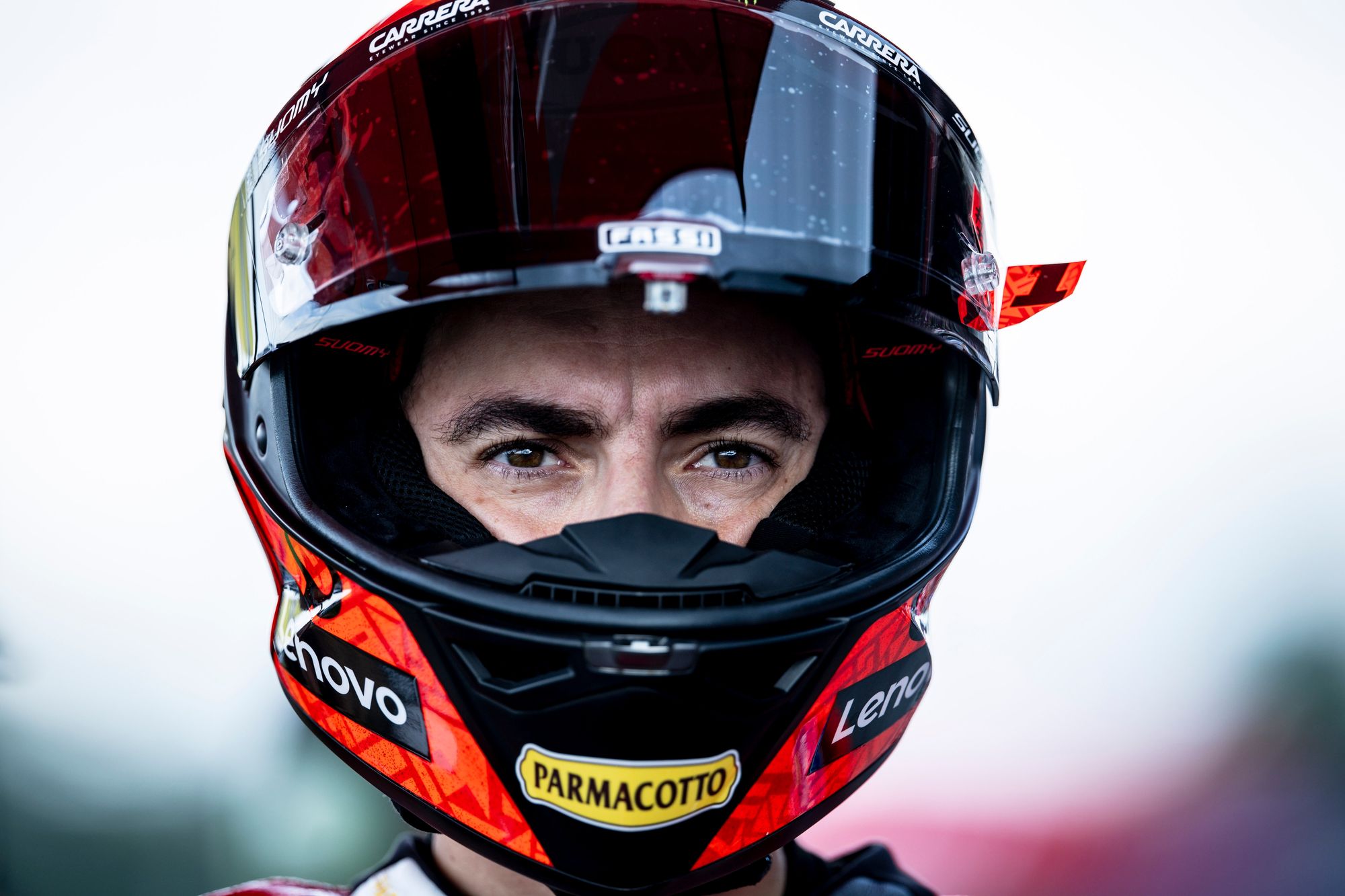 Yes, Bagnaia isn't slow by any means, and yes, he perhaps didn't get the rub of the green in the Buriram sprint in particular. And he feels back to his best - "the positive thing we found it back, finally, my top feeling," he said in Buriram. "I was very strong all weekend."
But despite that, the sprint situation clearly weighed on his mind. He referenced it repeatedly after his second-place finish on Sunday, and acknowledged he was still "very angry" about the points loss there.
The overall trend is not just about Martin being innately better suited to the short-distance races than Bagnaia, of course, but about him starting the weekends in a stronger position, which he is doing very reliably, even if Bagnaia does seem to often arrive at perhaps a higher peak of pace towards the end.
You'd rather be weak on Saturdays than on Sundays. Trundle around to fifth place in a GP while your rival wins, and you've just lost 14 points. Have the same thing happen in a sprint, and you're only down seven points.
But even if Bagnaia is confident he can see off Martin in the upcoming Sunday duels, and he has good ground to be confident, Martin's sprint form risks eroding his cushion and increasing the pressure hugely.
After all, there's reason to believe that, in normal circumstances, Martin will start each of the remaining weekends strongly and go well in the sprints in particular.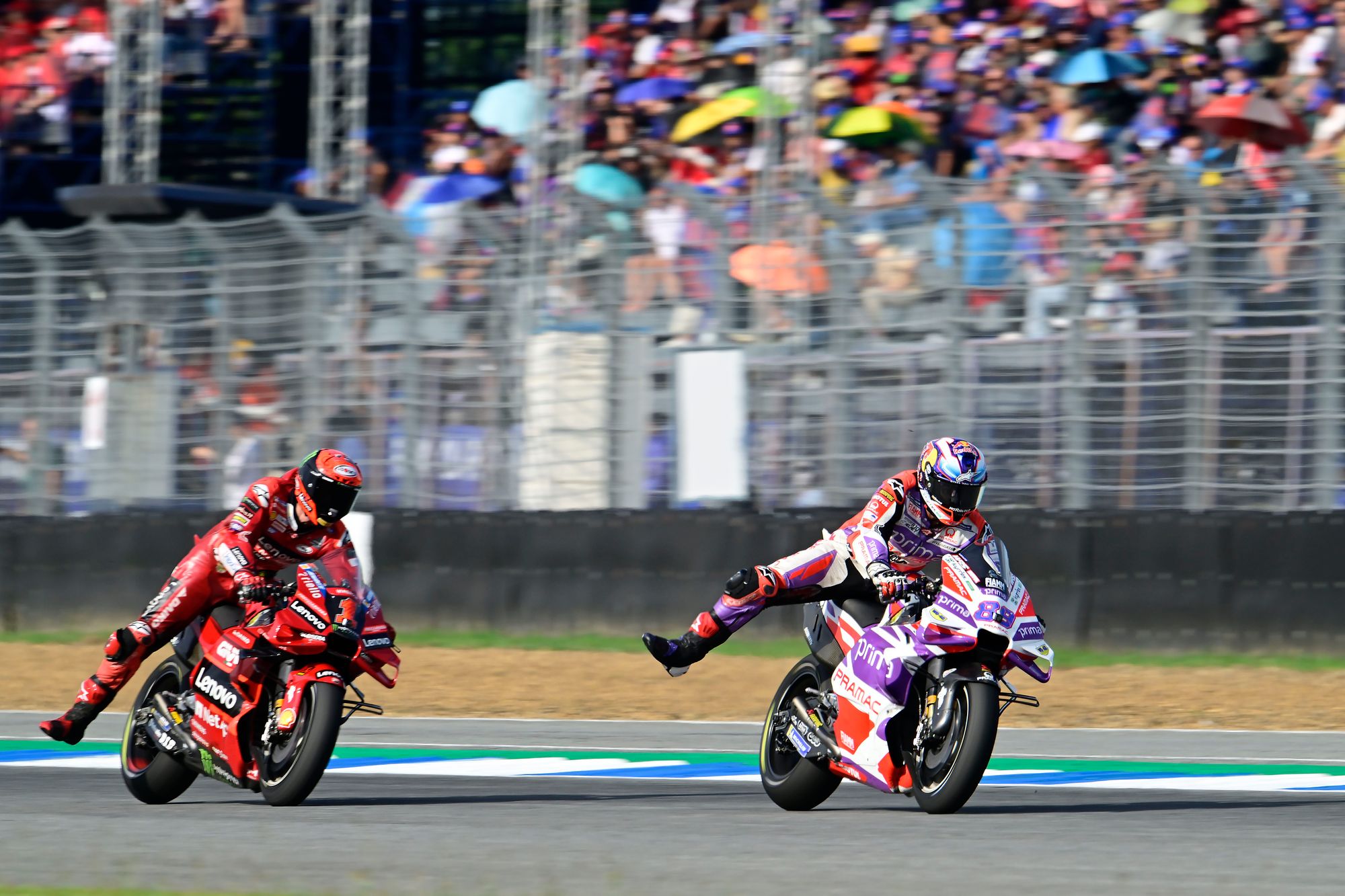 Sepang? Martin's the lap record holder there, and was over a second clear six laps into last year's grand prix - when he, admittedly, suddenly fell off under little pressure.
Lusail? Martin took pole there in his second-ever weekend (and led 18 laps!), and again last year on a Ducati GP22 he didn't particularly like.
Valencia? Two poles in two appearances, on the podium both times.