When MotoGP left Phillip Island behind last weekend, it was after a race that everyone thought would take quite a long time to be surpassed - never expecting that the Thai Grand Prix at Buriram only a few days later would deliver an even more intense battle as championship rivals Jorge Martin and Pecco Bagnaia went head to head for the win with a title very much on the line.
This week, it was Pramac rider Martin who came out on top, closing down the title race once again as the series prepares to head into the final triple-header block with everything still to play for - but with Bagnaia having limited the damage to ensure a slim 13-point lead remains.
There was more than just them in the race, of course, though, with KTM rider Brad Binder notable for being able to get stuck into the battle for the win alongside the two title contenders, while further back there were a number of surprise performances both good and bad, meaning that as always there's plenty to talk about in this weekend's rider ratings.
Scoring the grid in order based on their performances not just in the races but also taking things like qualifying and starting position into account, it's obviously all subjective - but comes not just from their final results but takes into account things like the machinery they're on and the pre-race expectations.
1 Jorge Martin
Started: 1st Sprint: 1st Race: 1st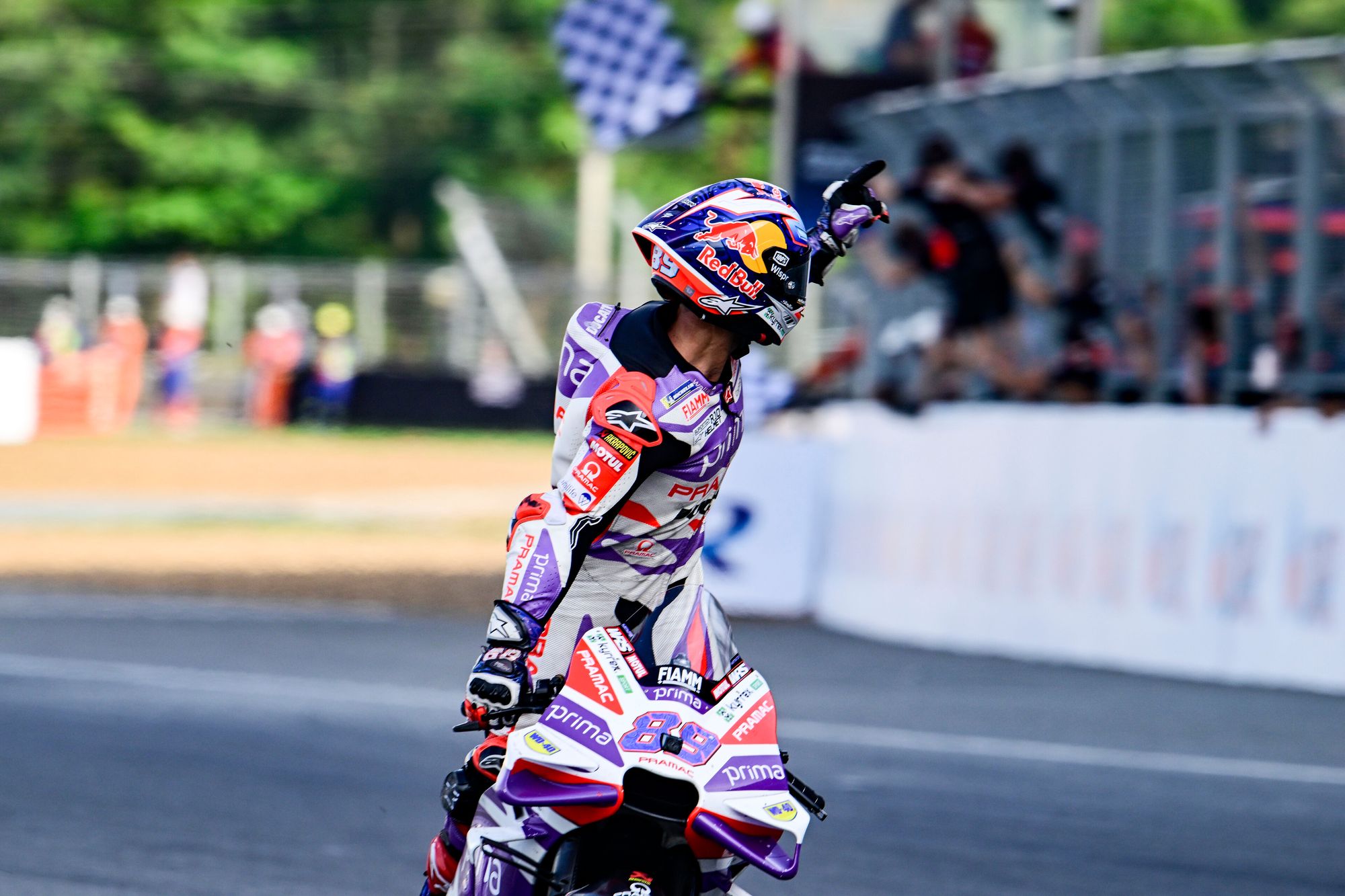 It's absolutely fair to call this weekend perhaps the best of Jorge Martin's career, not just for the way in which he dominated but because of the manner he dealt with the pressure that's now being piled on his shoulders.
Able to do what he does best in the sprint and clear off into the distance, it was far more impressive that he was able to shake up his tactics in the main event and try something new for him - controlling the pace until he needed to pull the pin and go faster than everyone else.
The best GP win of his five in the premier class by a long way.
2 Marc Marquez
Started: 8th Sprint: 4th Race: 6th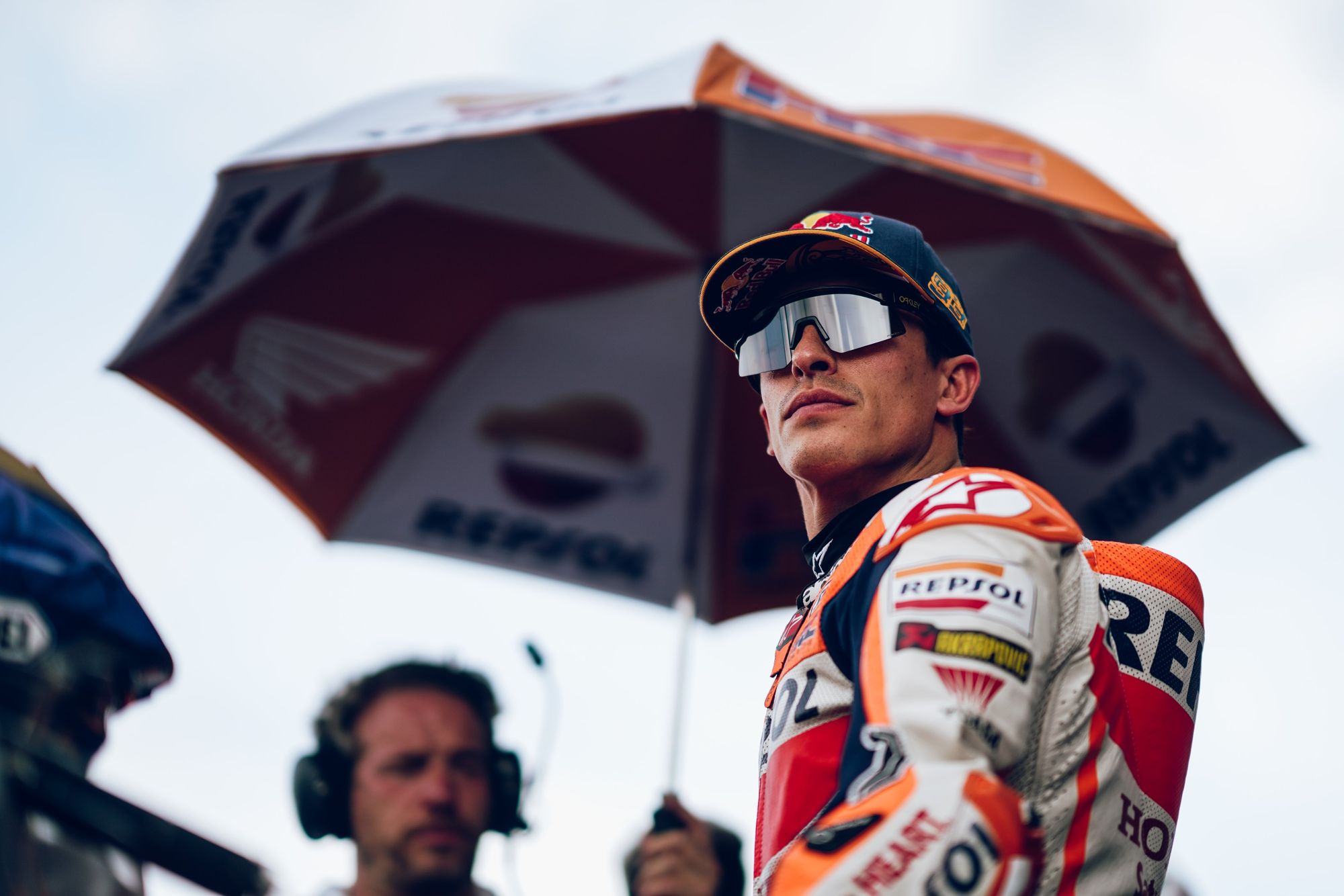 Marc Marquez has, simply put, no business at all sticking the Honda where he did this weekend.
Showing shades of his old 2019 self (when he was able to dominate on the RC213V while no one else could get close), the bike might not be good enough to win titles on any more but there's no doubt that he's still head and shoulders above the rest of Honda's riders when it comes to extracting performance from the machine.
It might only be fourth in the sprint and sixth in the race, but the way he rode at the weekend (three rounds before a Ducati switch) should worry his opponents.
3 Pecco Bagnaia
Started: 6th Sprint: 7th Race: 2nd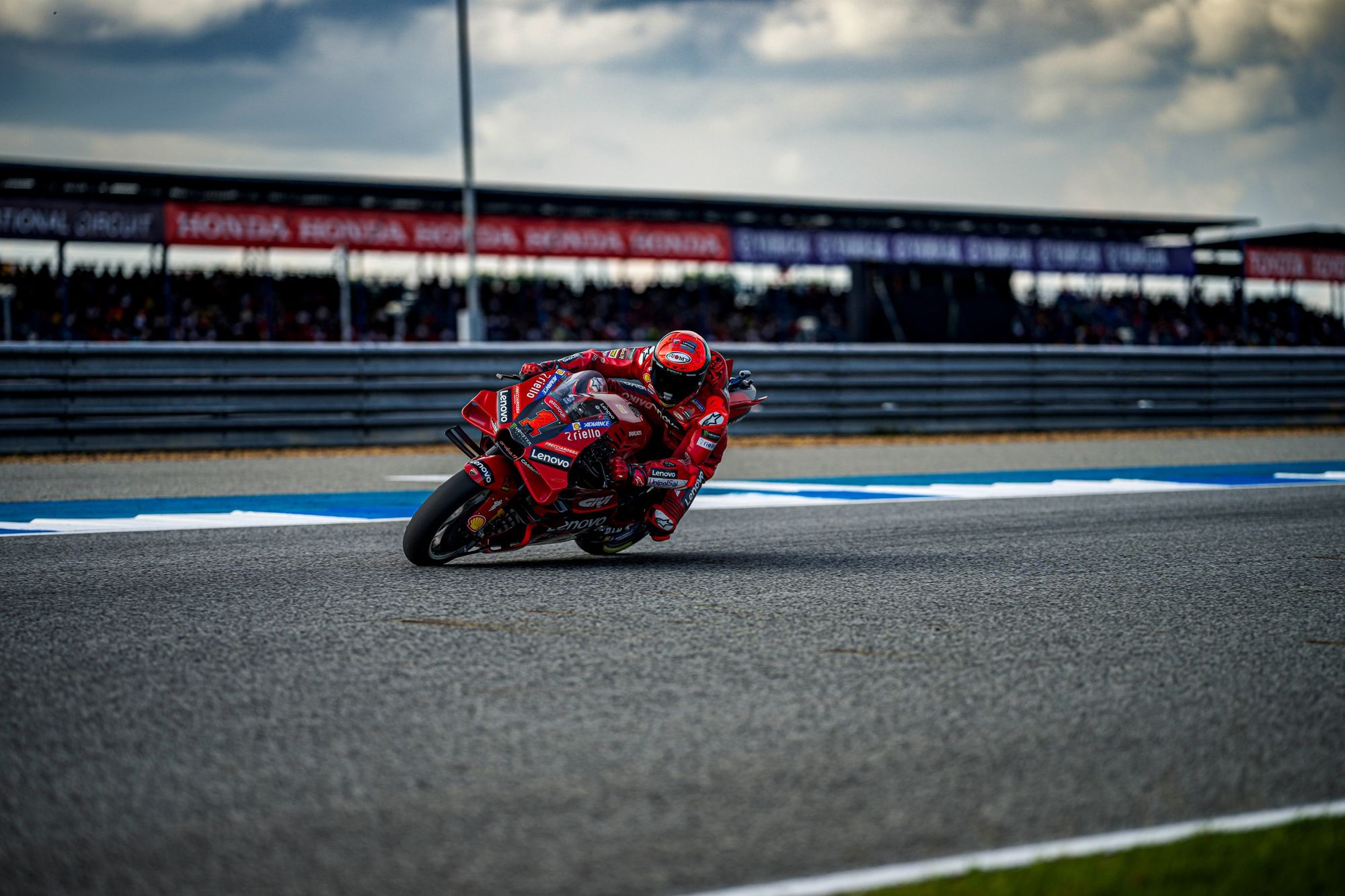 Another weekend where Pecco Bagnaia continues to hinder himself before the racing even gets underway by failing to deliver the sort of qualifying performances we came to expect from him at the start of the year.
It's more than obvious where he's losing out to title rival Martin now, by giving himself far too much work to do in the early part of the races, and it's doubly punishing for him in sprints.
He maintains a championship lead thanks to his superb racecraft, but there's a risk now that it won't be enough.
4 Marco Bezzecchi
Started: 4th Sprint: 6th Race: 4th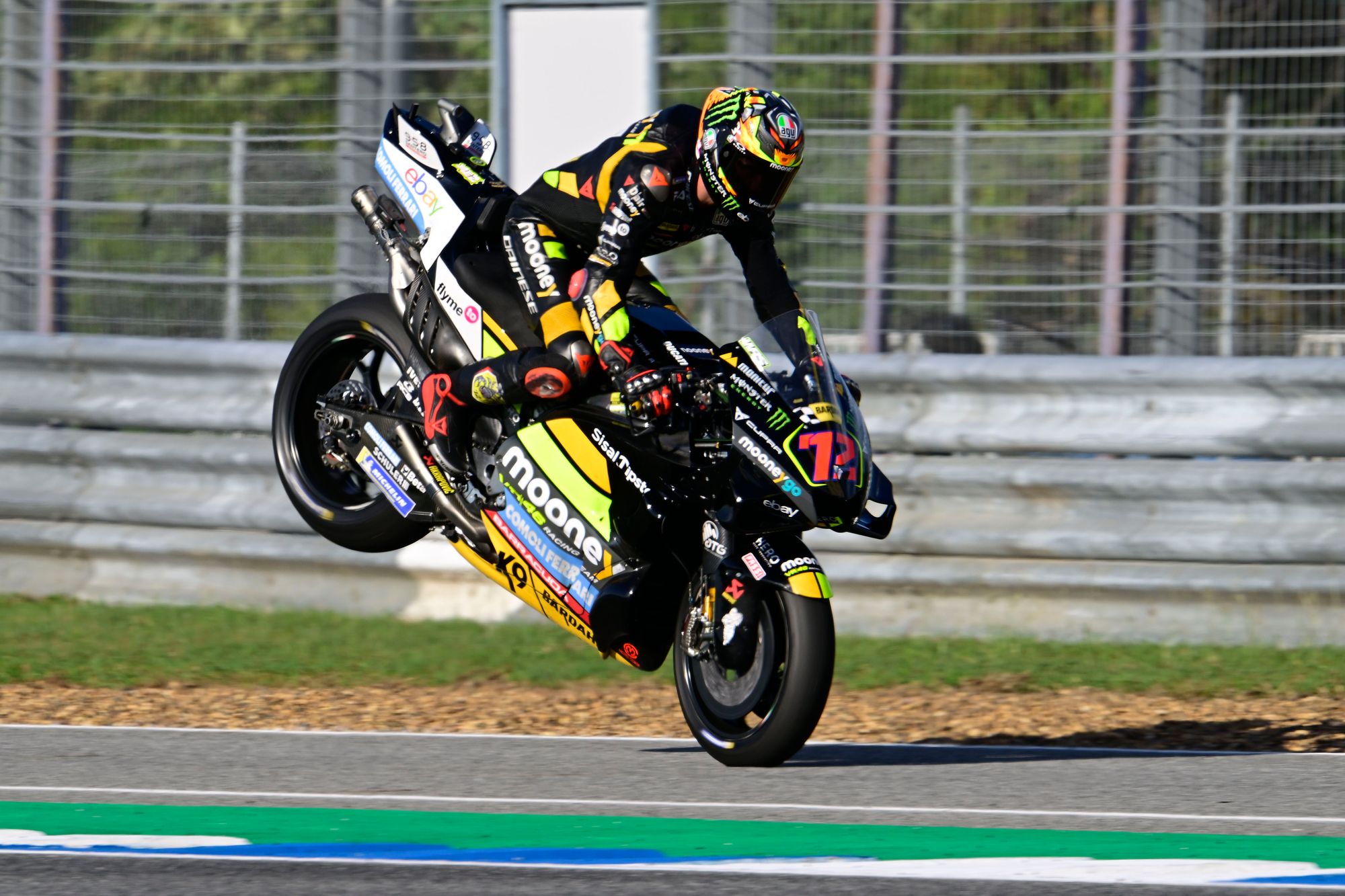 Given that he's still riding with a shoulder only just recovered from surgery to plate a broken collarbone, this weekend's performances were, once again, an excellent job from VR46 rider Marco Bezzecchi.
Doing his absolute utmost to keep whatever faint championship hopes he has alive by riding through the pain barrier and despite his physical limitations, it's not the results he will have wanted - but nonetheless another top weekend considering everything.
5 Brad Binder
Started: 5th Sprint: 2nd Race: 3rd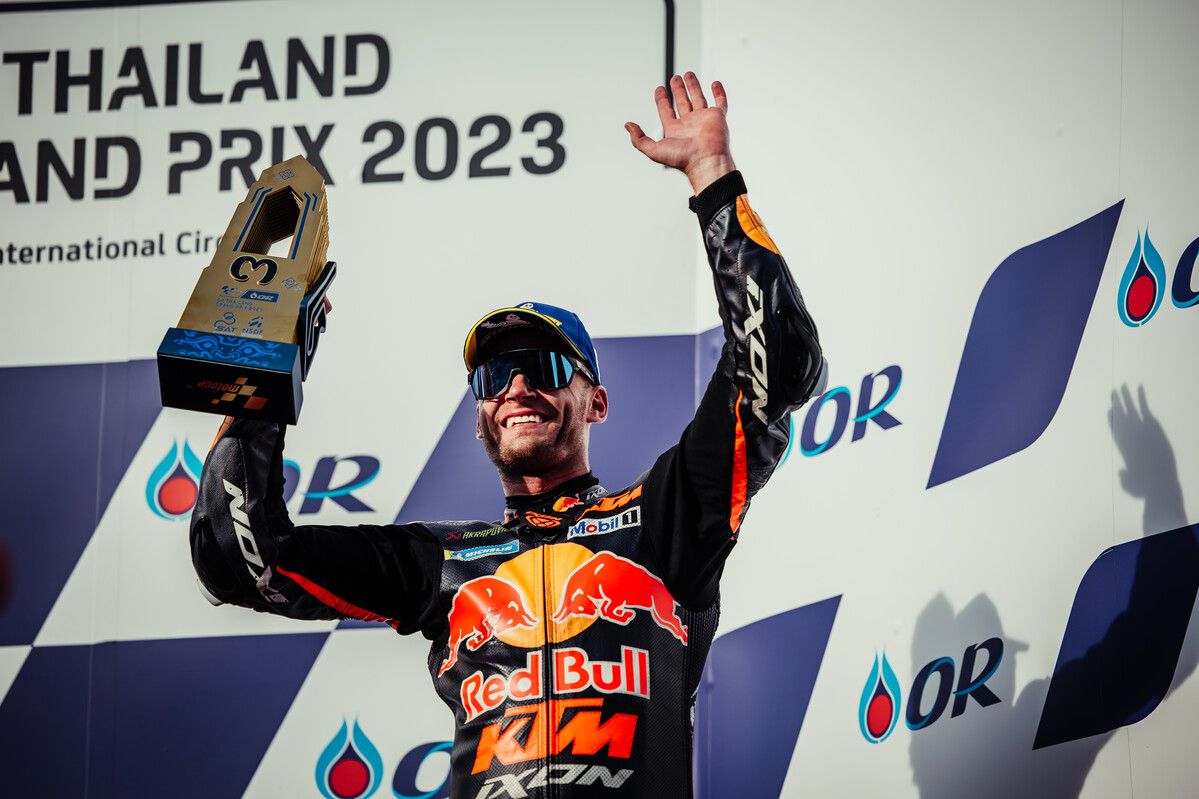 On a weekend where Ducati was looked to dominate proceedings, fair play to Brad Binder for getting stuck in at the front and trying his utmost to upset the pecking order.
However, while the sprint might have been excellent, you can't help but feel that the KTM rider once again let himself down a little by failing to stay on the track on the final lap of Sunday's race, his third time this season losing a position after the chequered flag had come out.
6 Fabio Quartararo
Started: 10th Sprint: 11th Race: 5th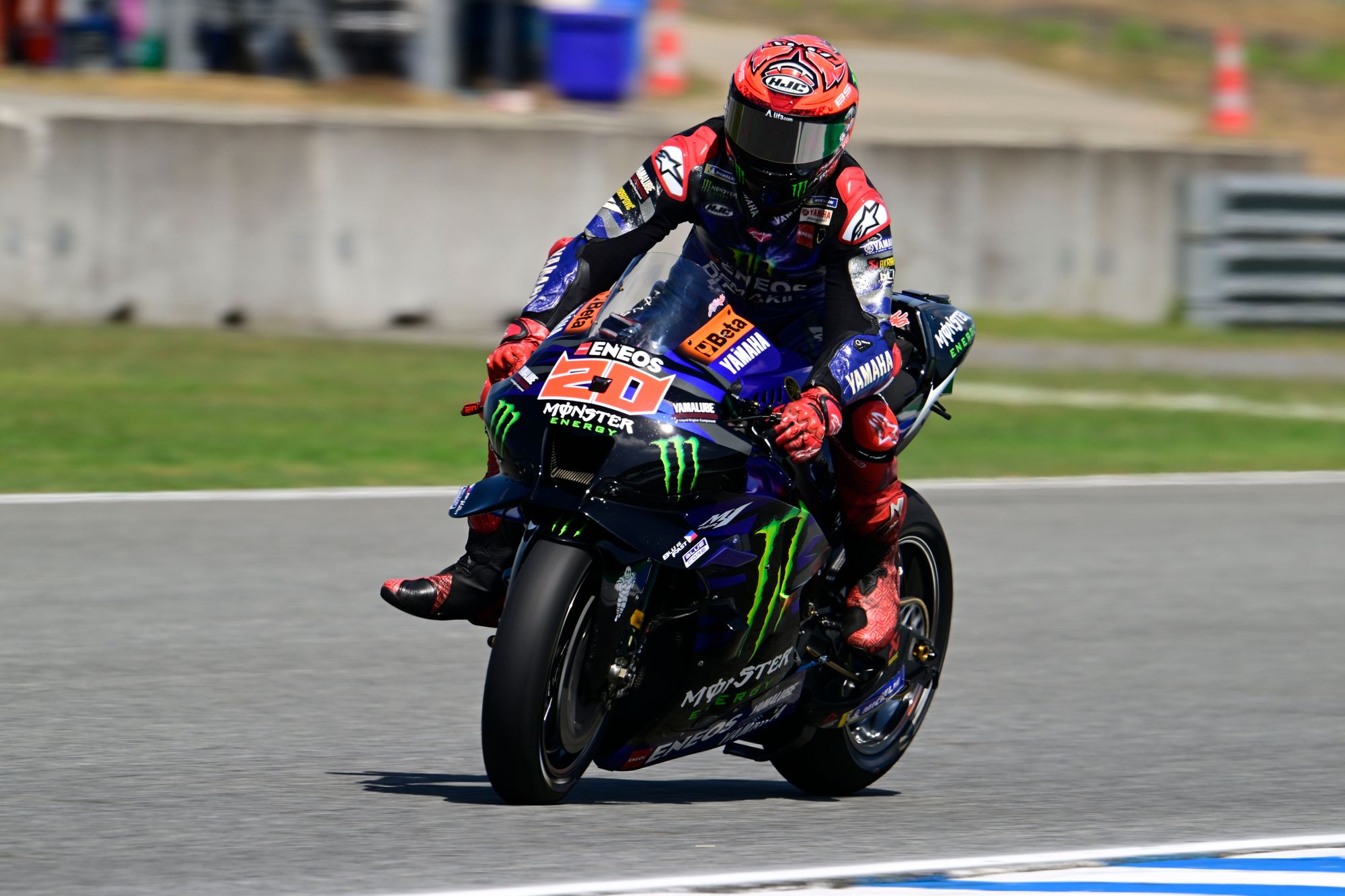 This weekend was one where Fabio Quartararo knew he'd have a chance to be closer to his rivals, and while Saturday's sprint might have been less than perfect, you have to give it to the 2021 world champion for knowing when to make the most of his opportunities again on Sunday.
Though he was never going to have enough to be involved in the title rivals' fight at the front, settling for next best wasn't an awful end to his weekend on a Yamaha that's still clearly not as good as its rider.
7 Luca Marini
Started: 2nd Sprint: 3rd Race: 7th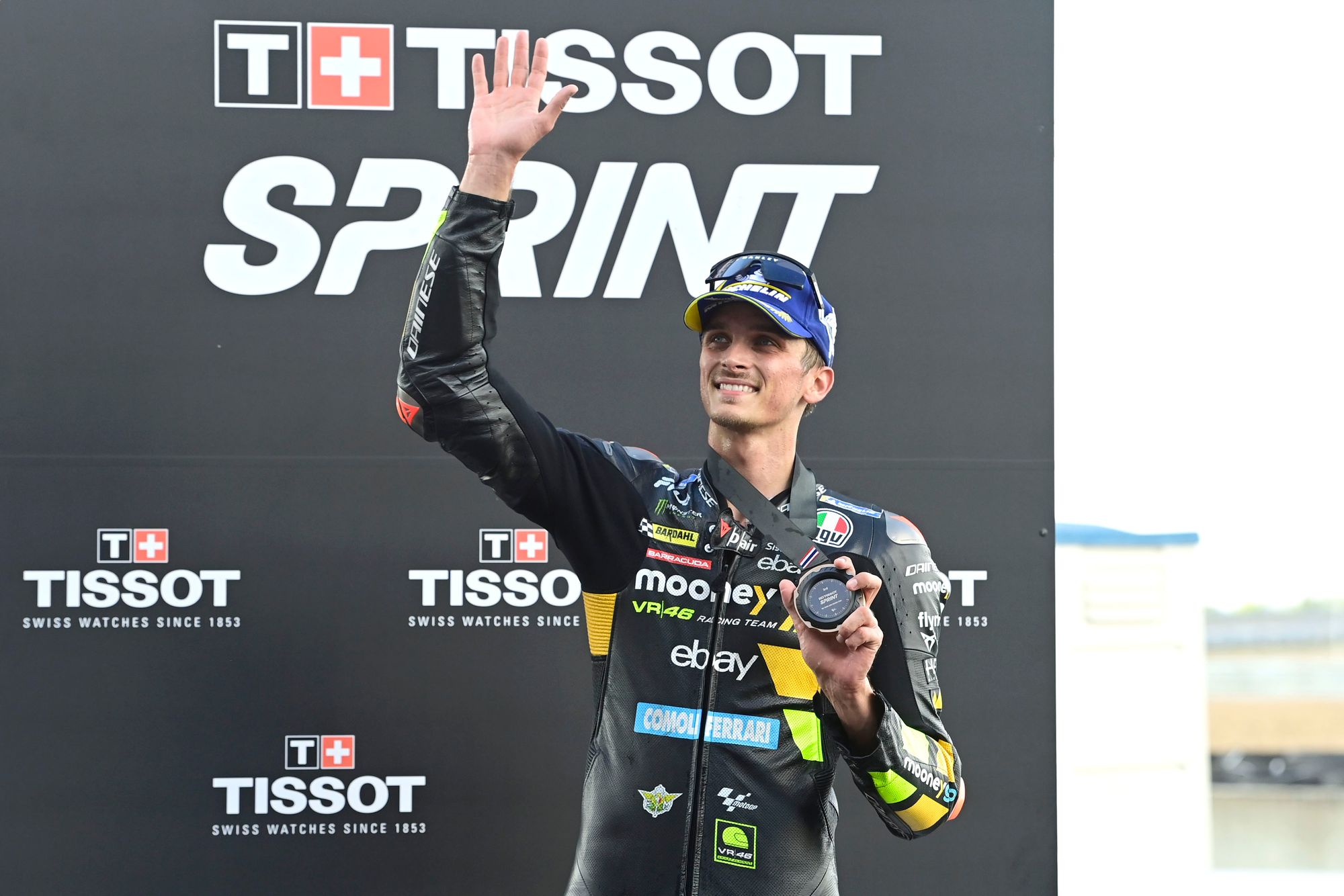 In terms of qualifying pace, it's fair to say that Luca Marini is now absolutely there. A consistent front row threat and able to convert that well into sprint race performances, he delivered the same again on Saturday.
There's still very much something to make up in the main events, but while his seventh might not have reflected his early-race pace, he's slowly getting closer to being a regular podium threat.
8 Fabio Di Giannantonio
Started: 13th Sprint: DNF Race: 9th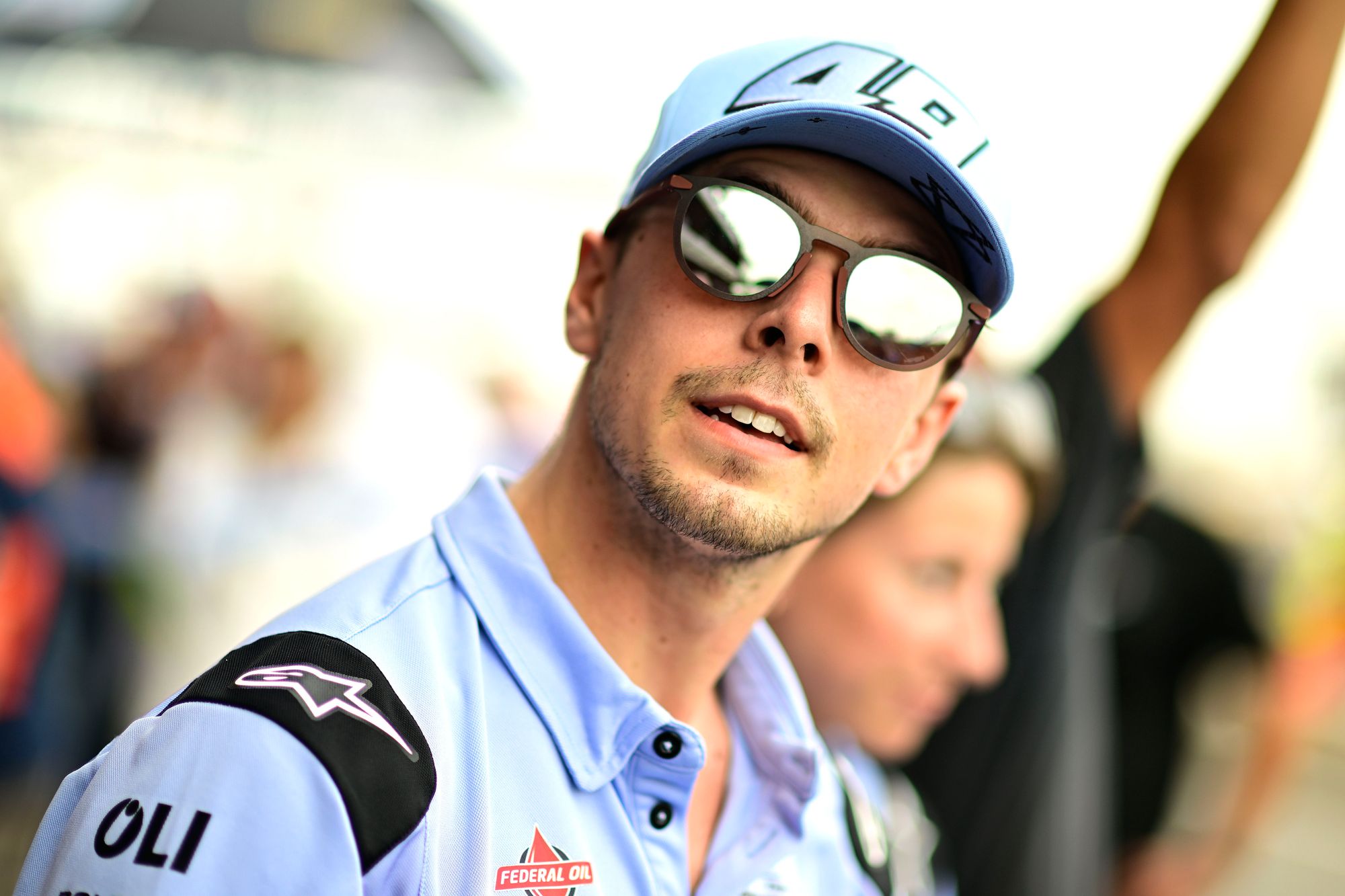 Not quite the weekend that he had at Phillip Island or Mandalika, yet this was still another decent example that the new and improved Fabio Di Giannantonio is here to stay.
Missing out by not making it to Q2, from that point on his Sunday performance was always going to be limited (especially after his sprint race was brought to a premature end by technical problems).
But he rallied back well on Sunday - and the momentum of recent races continues for the Italian, who has put himself at the top of Repsol Honda's 2024 shopping list.
9 Aleix Espargaro
Started: 3rd Sprint: 5th Race: 8th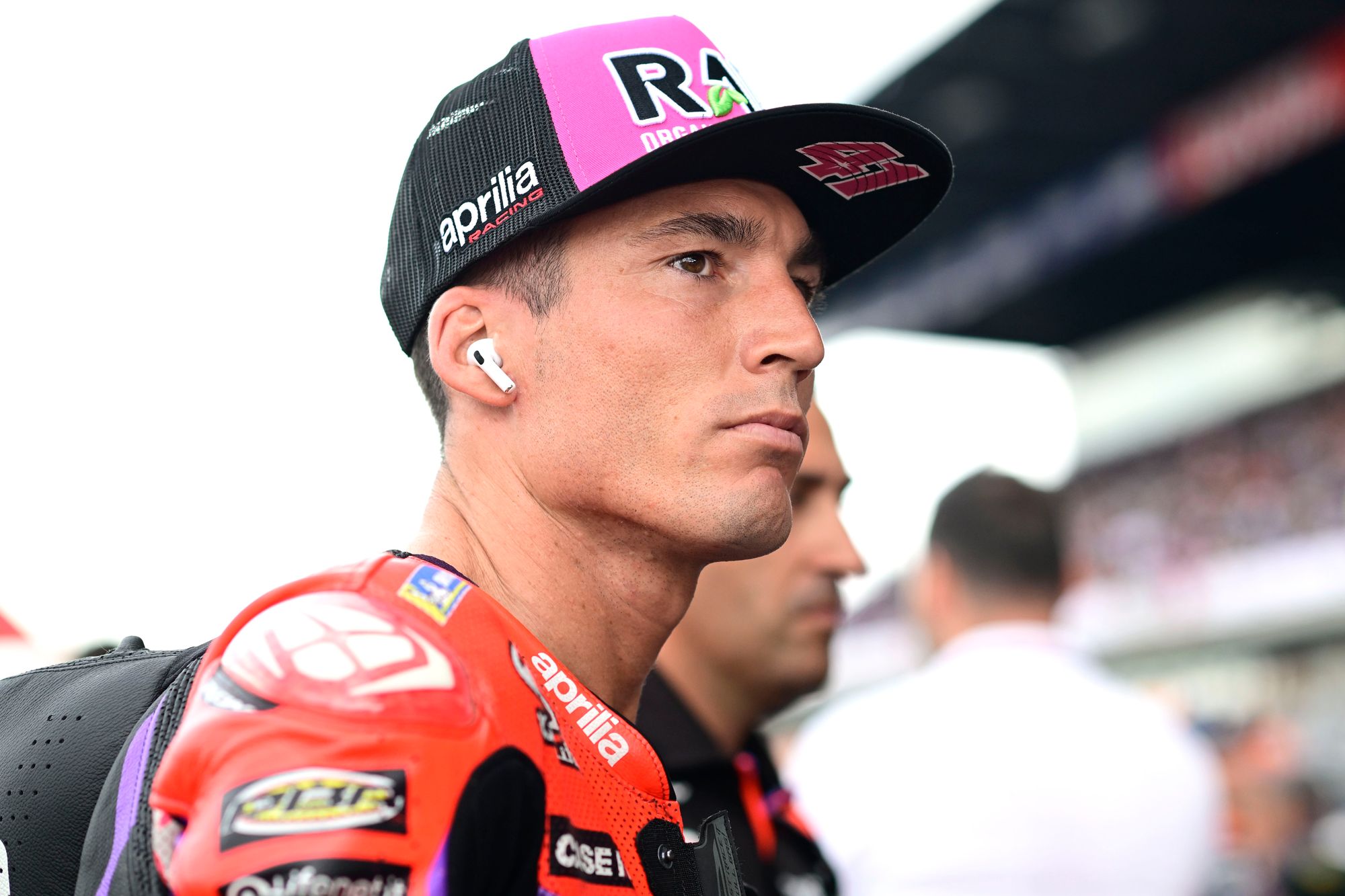 On one hand, it wasn't a terrible weekend at all for Aprilia rider Aleix Espargaro, with a decent qualifying performance and a not-bad fifth-place finish at the flag in both races - at least, until a tyre pressure violation on Sunday demoted him three places.
Admitting afterwards that the race showed the limit of the package particularly also in dealing with the same temperature issues as everyone else on an Aprilia, even with the sanction he should leave Thailand relatively content with the performance.
10 Franco Morbidelli
Started: 18th Sprint: 15th Race: 11th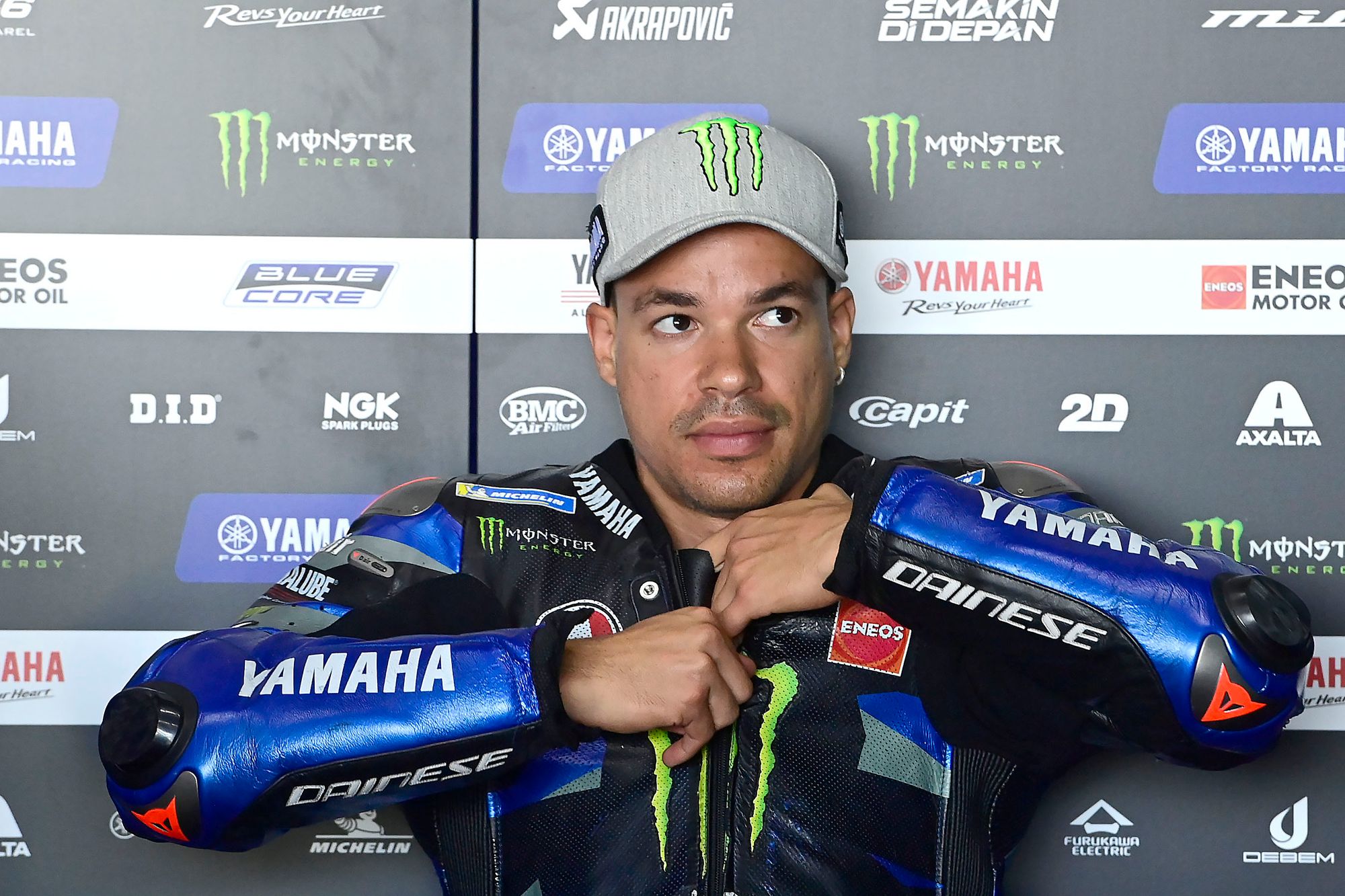 Yamaha expected things to be a little bit easier than they were in Thailand, but while Franco Morbidelli might not have left with the results he wanted, he at least had more speed than he's had in a while.
Very much counting down the days until he ditches the M1 for a Ducati, he nonetheless wants to go out on a high, and it's a shame that bad qualifying performances and a relative inability to overtake continue to hamstring him.
11 Alex Marquez
Started: 7th Sprint: 8th Race: DNF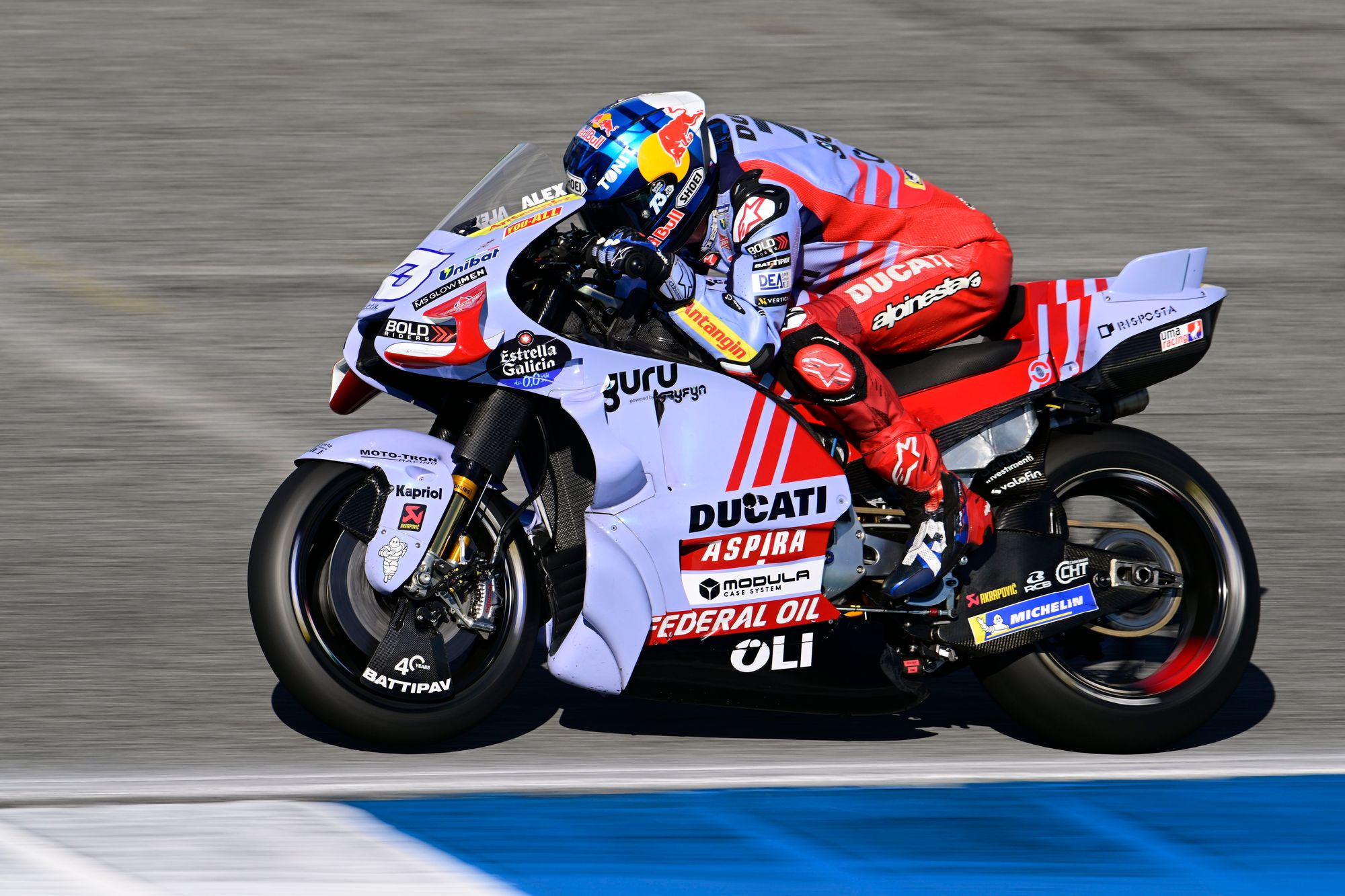 There was a lot on offer for Alex Marquez on Sunday, given the way in which he converted a strong start into podium contention early on in the race.
Opting to gamble on a softer rear tyre than those around him, it was paying off until it didn't, with the Gresini rider making yet another mistake and ending up in the gravel.
But, even if he didn't see the flag, he proved that there's still speed there.
12 Joan Mir
Started: 19th Sprint: 12th Race: 12th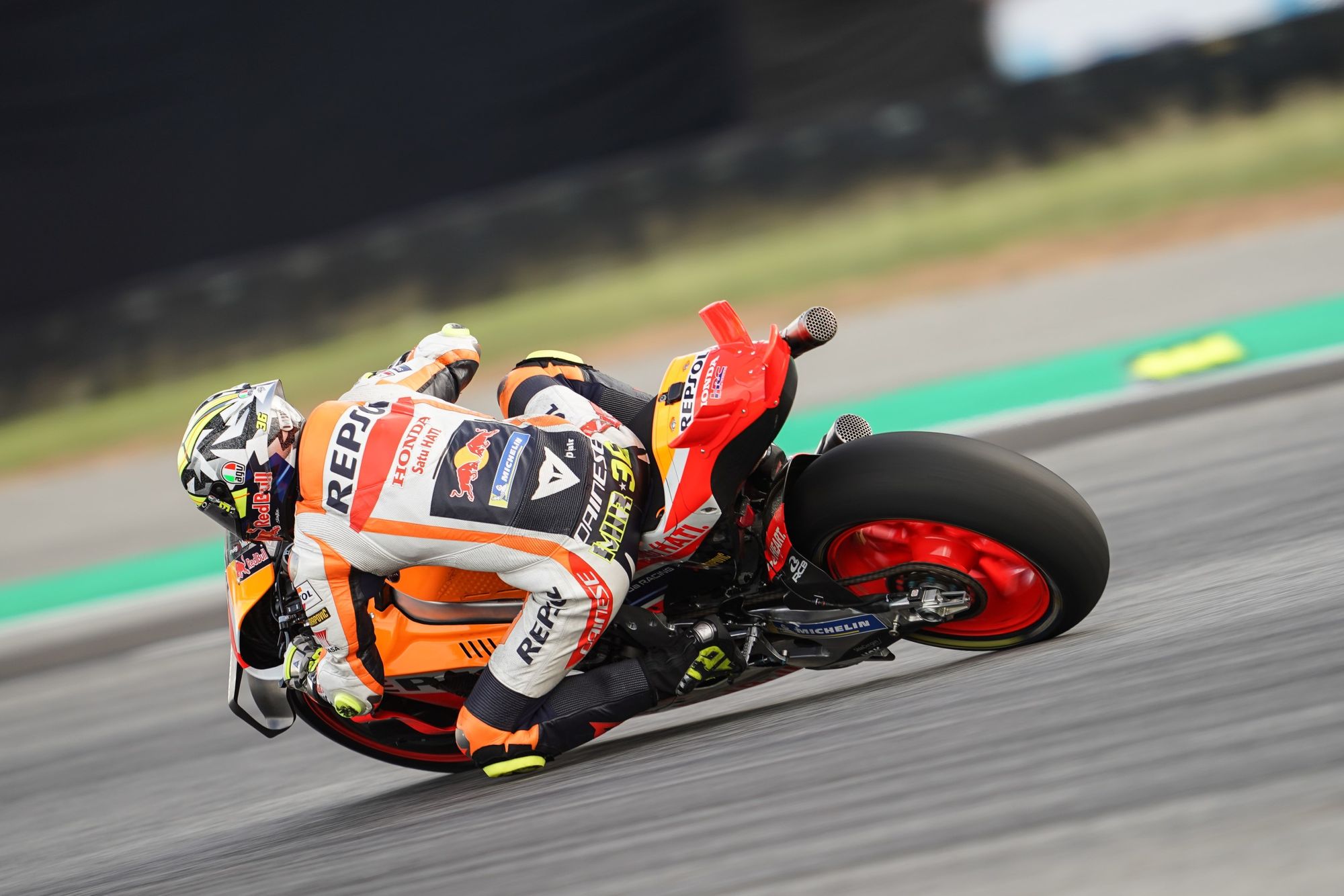 Occasionally, Joan Mir is able to demonstrate little glimmers here and there that suggest that Honda is very slowly finding a better path out of the hole it currently finds itself in, and Buriram was in that sort of vein.
Undoubtedly aided by the arrival of Michelin's harder carcass rear tyre, he was able to utilise it to stay on the bike and leave the Thai weekend a little more confident than he'd arrived.
13 Johann Zarco
Started: 11th Sprint: 9th Race: 10th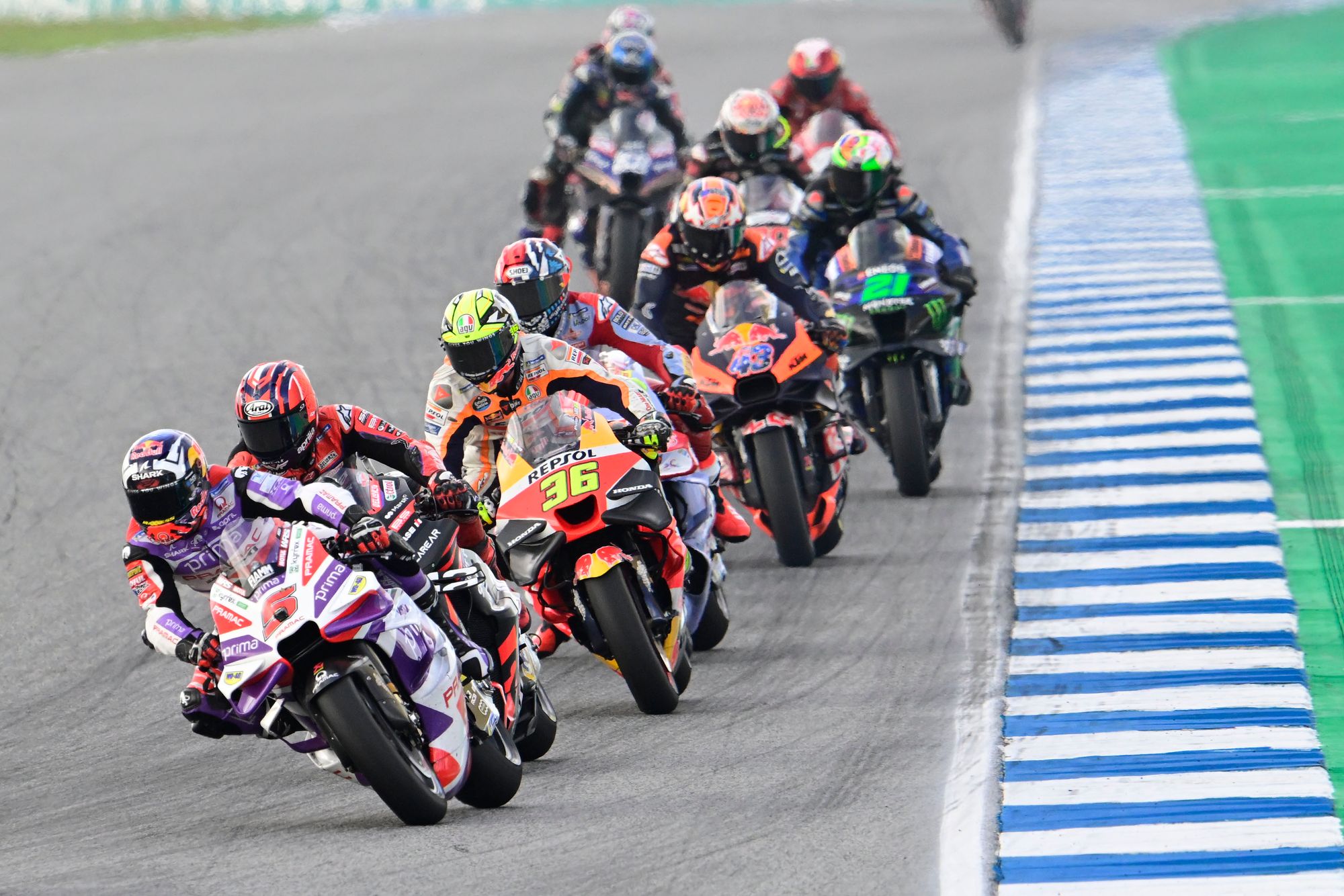 Normally, when Johann Zarco has relatively invisible MotoGP weekends, you can still rely on him to ghost his way into a relatively strong result at the end, but that wasn't the case in Thailand, with the Frenchman instead very much left to settle for scraps at the back of the Ducati pack.
Not fantastic at a track where he should have been stronger and, as others demonstrated, the bike was working well.
14 Augusto Fernandez
Started: 12th Sprint: DNF Race: 17th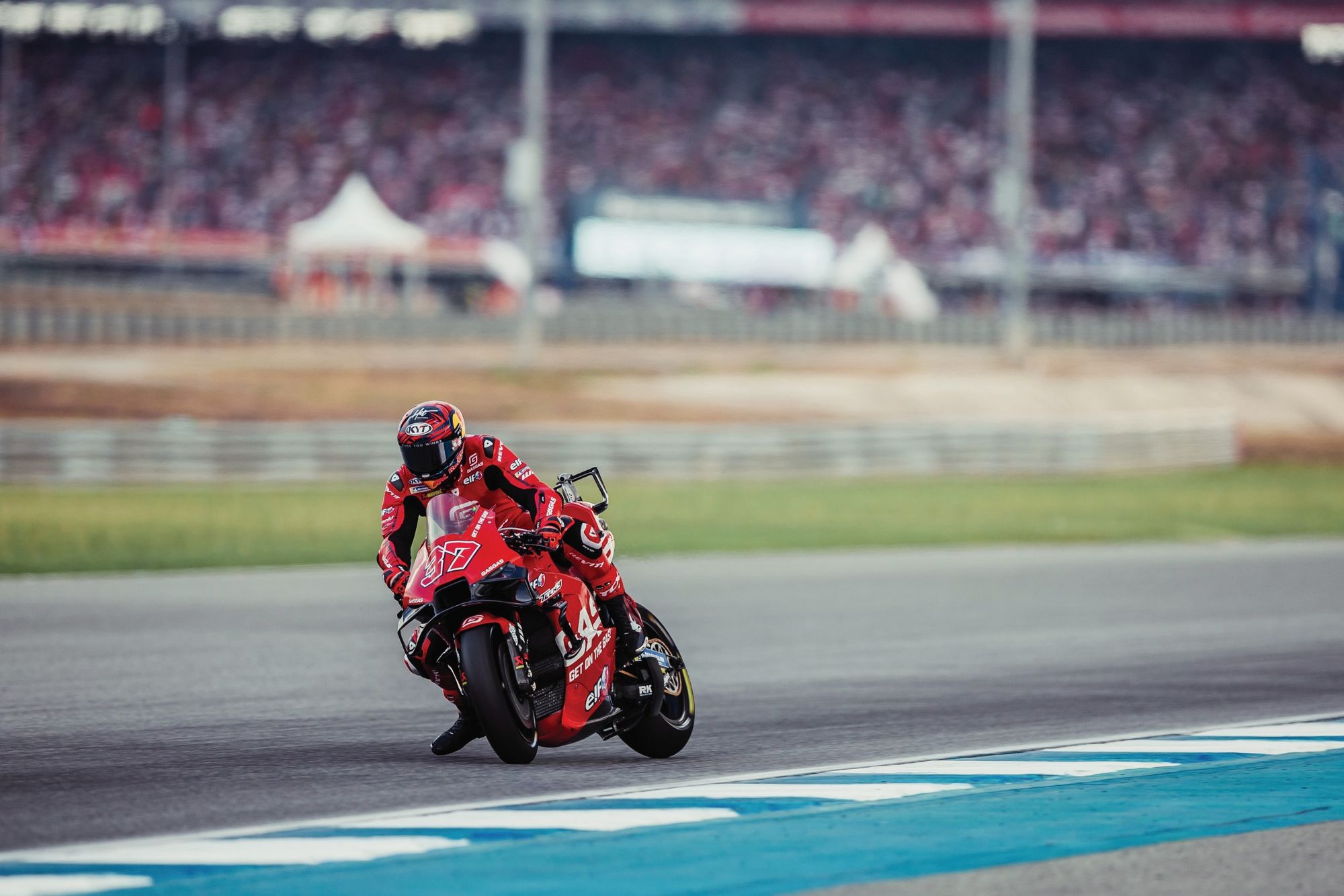 Far from the best weekend for Augusto Fernandez, it's maybe a mark of the high standards that we've come to expect from the Tech3 Gas Gas rookie that he's getting voted down for a weekend where he still ended up progressing directly to Q2 and clear of team-mate Pol Espargaro.
There's still work that needs to be done both by rider and team, but the whole project is moving along nicely enough for him as he closes in on the end of year one in the premier class.
15 Raul Fernandez
Started: 14th Sprint: 14th Race: 15th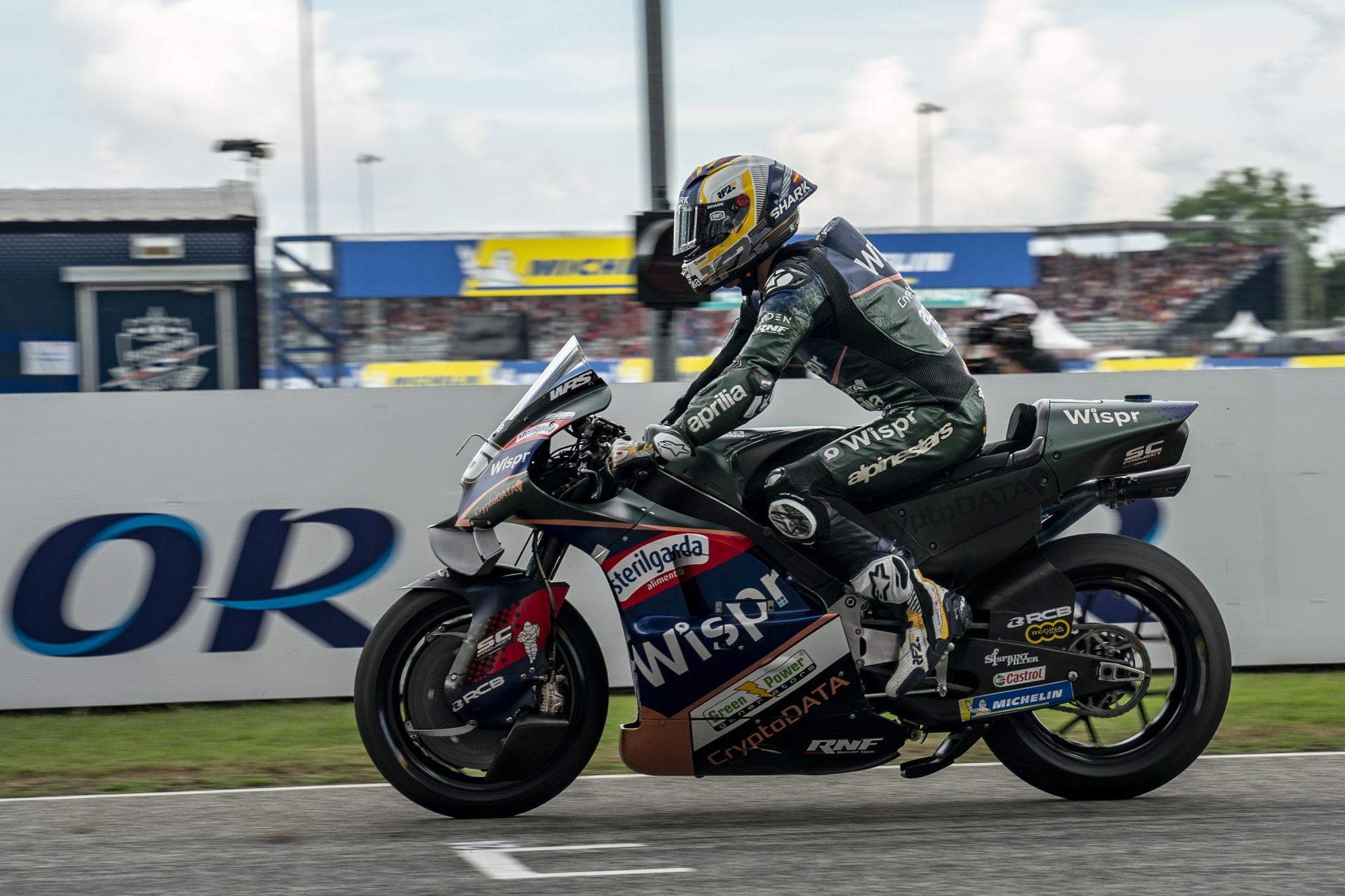 There was actually plenty to be pleased about in Buriram for satellite Aprilia rider Raul Fernandez, even if it didn't all come together for him in the races.
Not able to match his single-lap pace from recent rounds, he was hampered by a poor grid position - but an excellent start on Sunday in particular meant that he looked to be in a great place to fight for his best result yet, until the same heat issues that affected all of the RS-GP racers meant he could do nothing but concede time in order to literally catch a breath.
An unfair end to what could have been a successful weekend for him.
16 Taka Nakagami
Started: 16th Sprint: 19th Race: 14th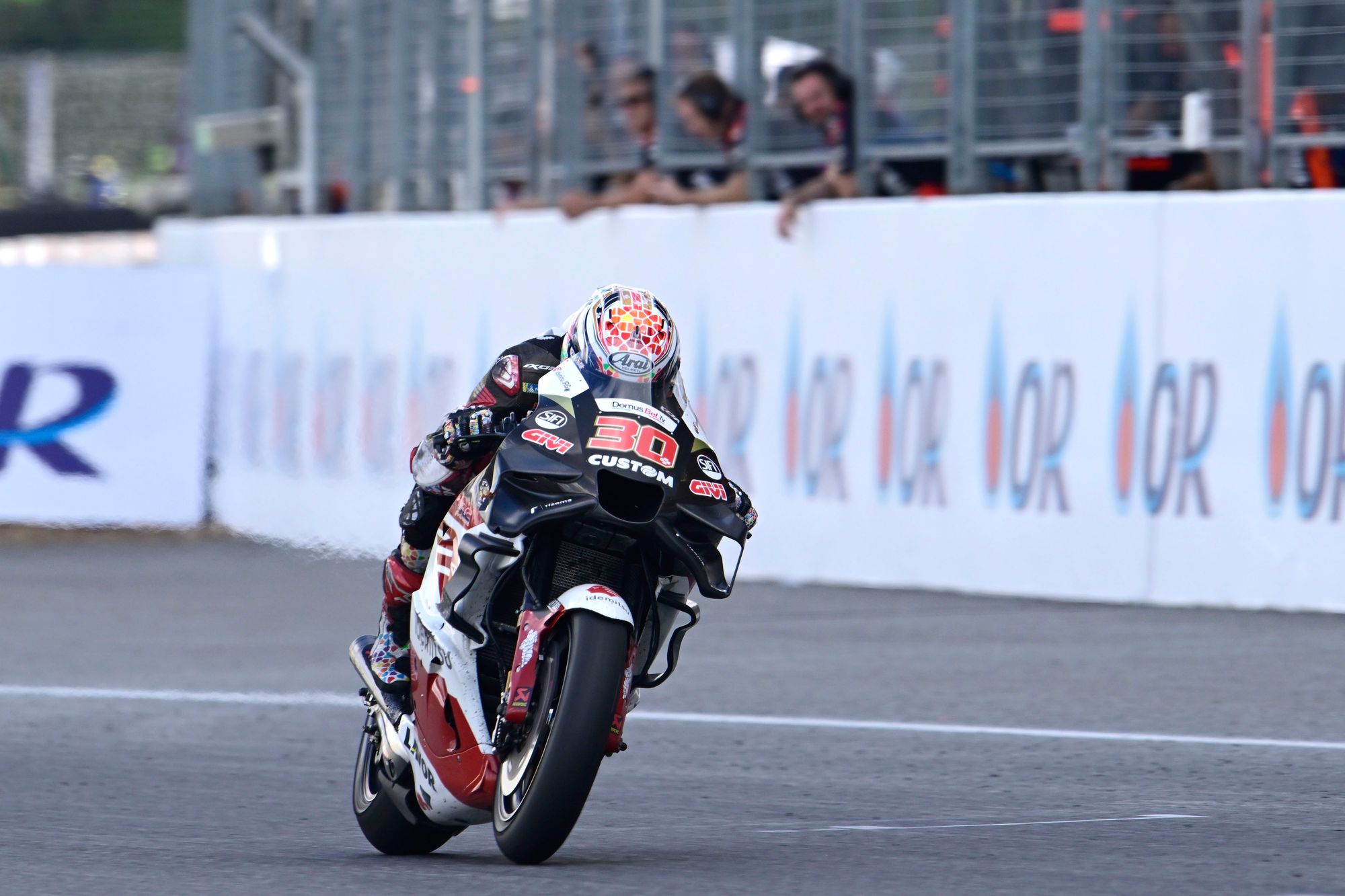 Another weekend where Nakagami just quietly goes about his business on the LCR Honda without doing anything too exciting - but at least the harder Michelin rear tyre designed for Buriram's high heat meant that he was able to be a little closer to the front.
Making a rare error in the sprint, it wasn't like he threw away any championship points - and decent consistency in the main event at least saw him roll home with two more on his 2023 scoresheet.
17 Pol Espargaro
Started: 17th Sprint: 16th Race: 18th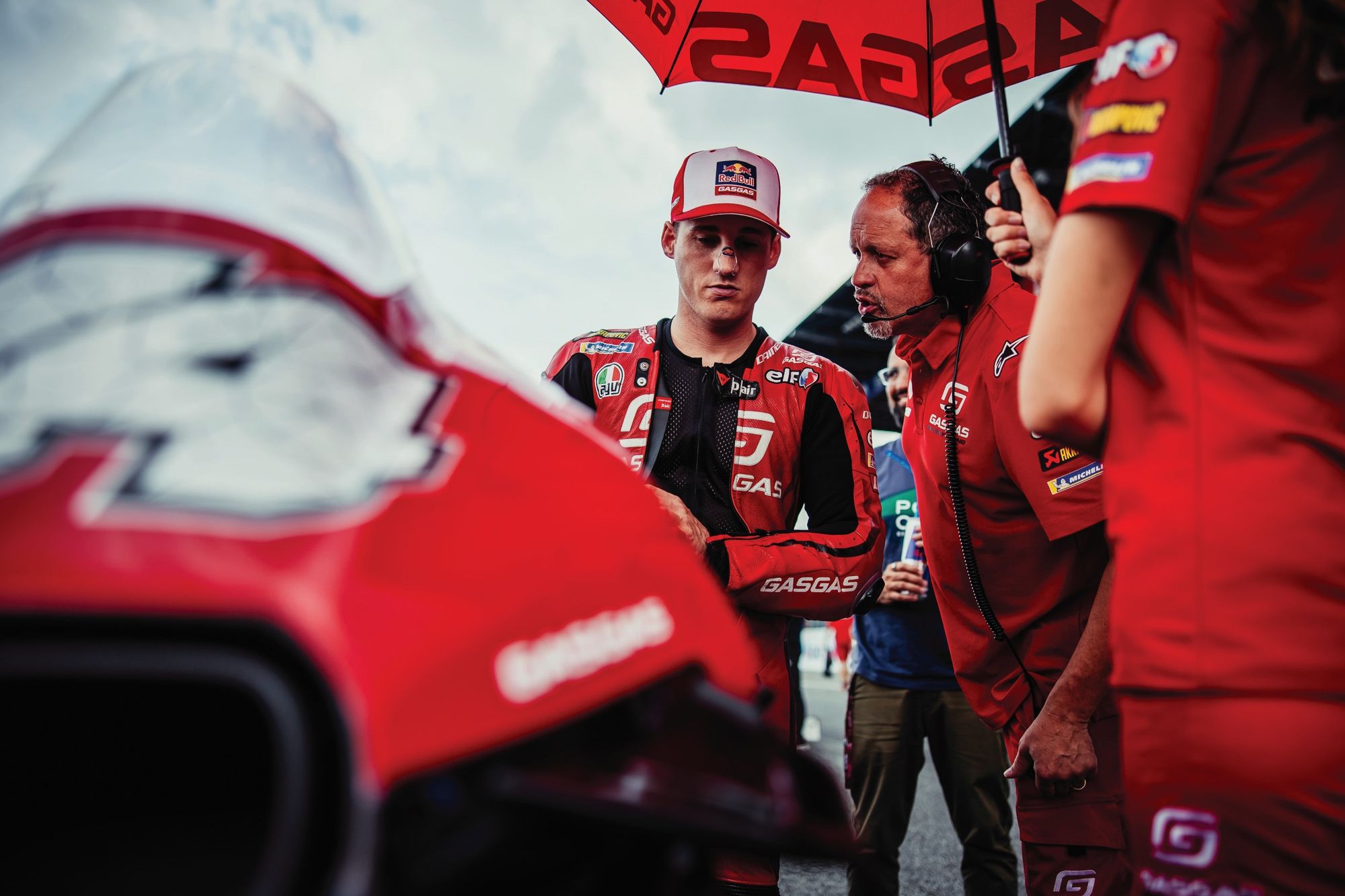 Another weekend where the still-recovering Pol Espargaro's physical limitations were on display.
The reality is the Spaniard is still not fully recovered from his round one crash, and while other factors might have played into a rather disappointing weekend for him, it remains a constant in these intense high-temperature races even as he draws closer to what's likely to be the end of his tenure as a full-time MotoGP racer in a few weeks' time.
18 Maverick Vinales
Started: 9th Sprint: 18th Race: DNF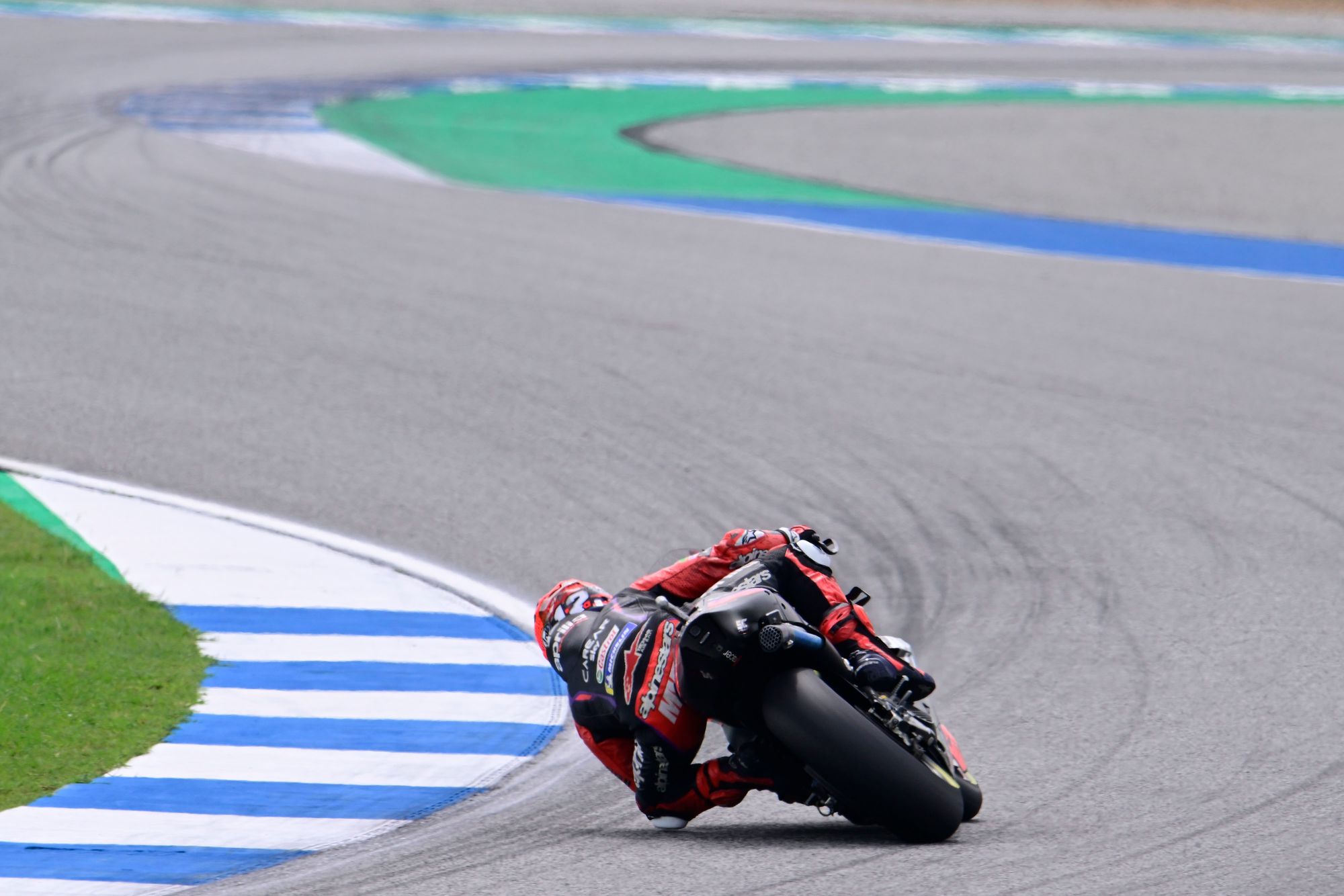 A tough weekend for Maverick Vinales, thanks in large part to his machinery more than his riding - even if the pace that the early part of the weekend hinted at simply wasn't there come Saturday.
Not as competitive as expected in qualifying, his sprint race was ruined by a ride height device failure - but come Sunday, he again just wasn't as fast as he had promised to be, up until the point where Aprilia's heat dissipation issues became too much for him and he parked it in the pits.
19 Miguel Oliveira
Started: 20th Sprint: 17th Race: DNF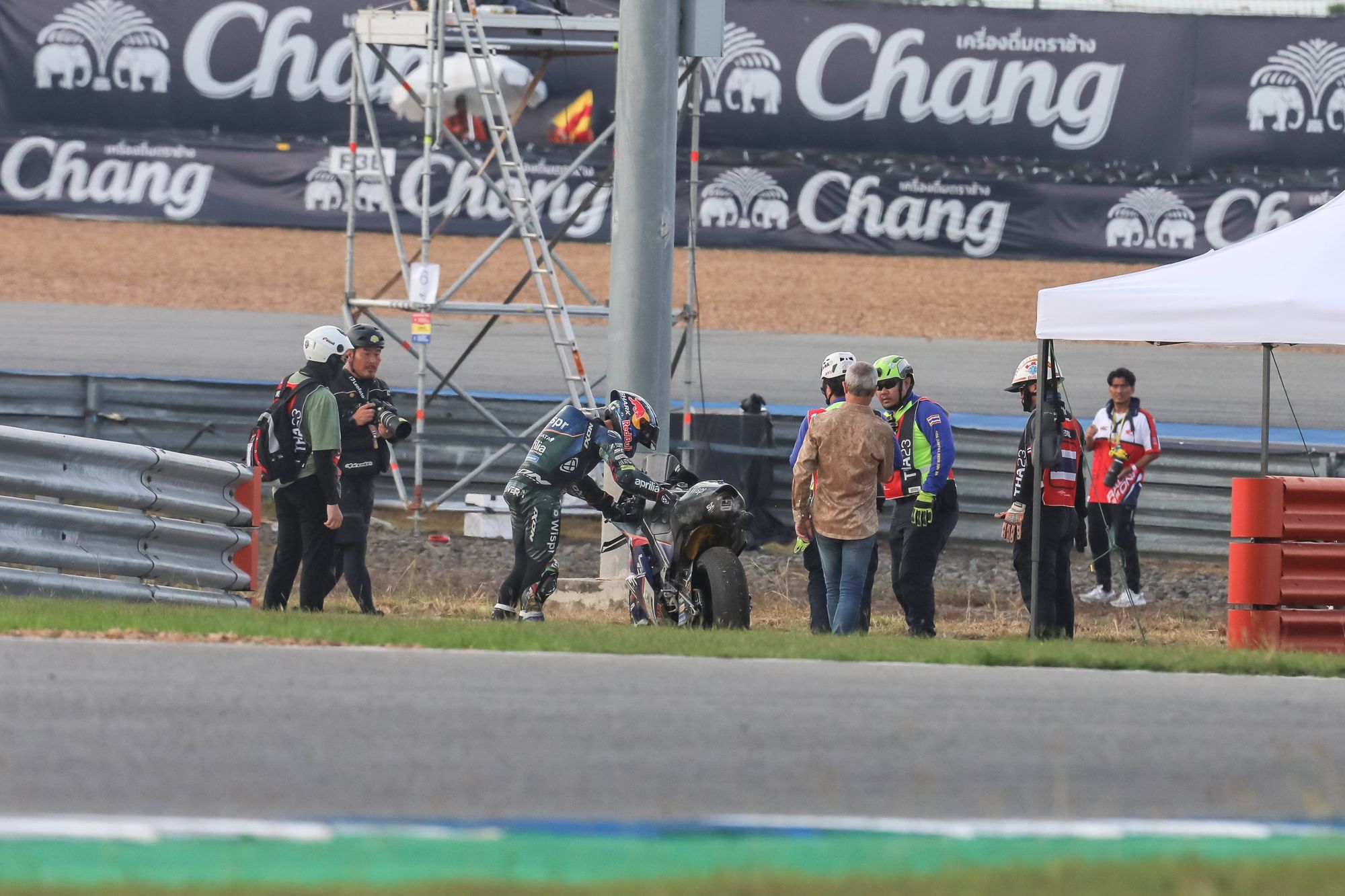 It's hard to understand what went so badly wrong for Miguel Olivera all weekend at Buriram.
Never once featuring towards the front of any session before a still-undiagnosed technical issue ruled him out of the race, it's a far cry from his early-season results and one that's got to be troubling both him and his CryptoData RNF Aprilia team as they try to get to the bottom of how they've fallen.
20 Jack Miller
Started: 15th Sprint: 10th Race: 16th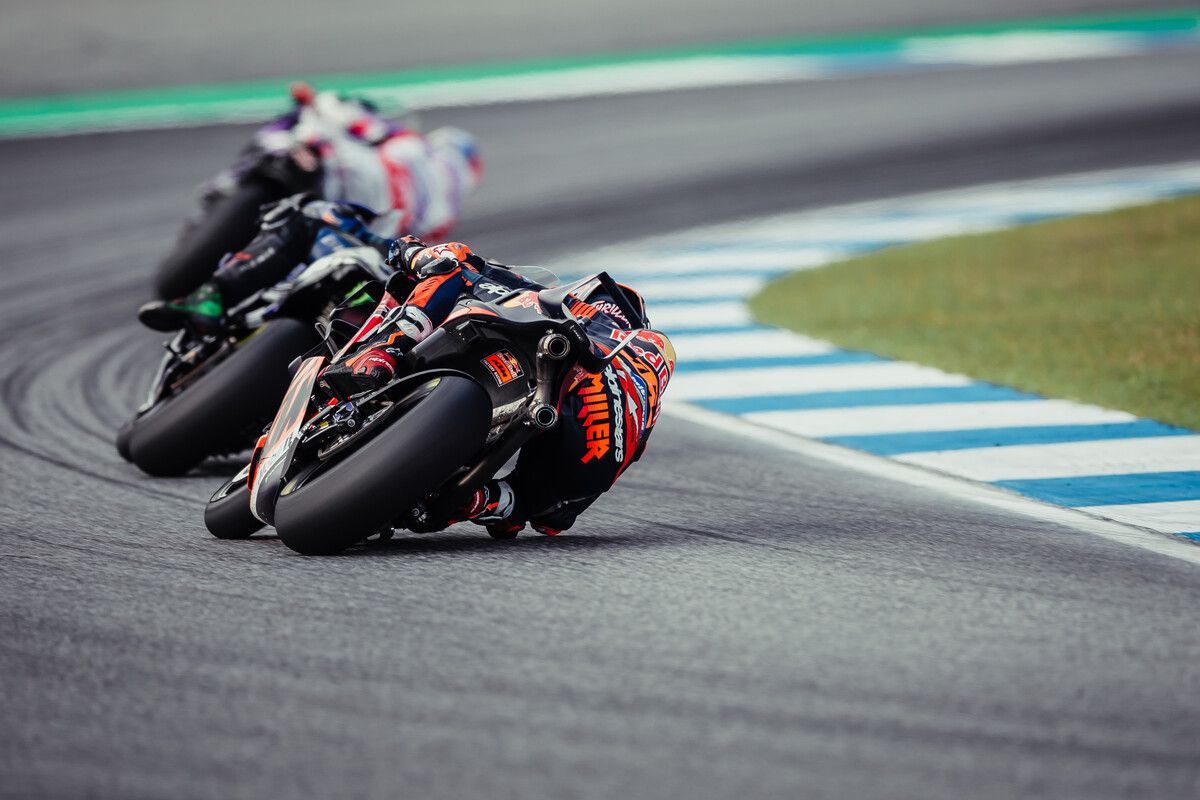 When Miller was signed from Ducati as KTM's big-name star to join Binder for 2023, it's hard to imagine that the Austrian factory thought that it'd be seeing him struggling so badly at points this season.
While he has speed on occasion, his consistency remains an elusive thing. Miller's performances at Buriram very much underlined that, especially given the stark contrast between him and team-mate Binder, who spent all of Sunday afternoon fighting for the win.
21 Enea Bastianini
Started: 21st Sprint: 13th Race: 13th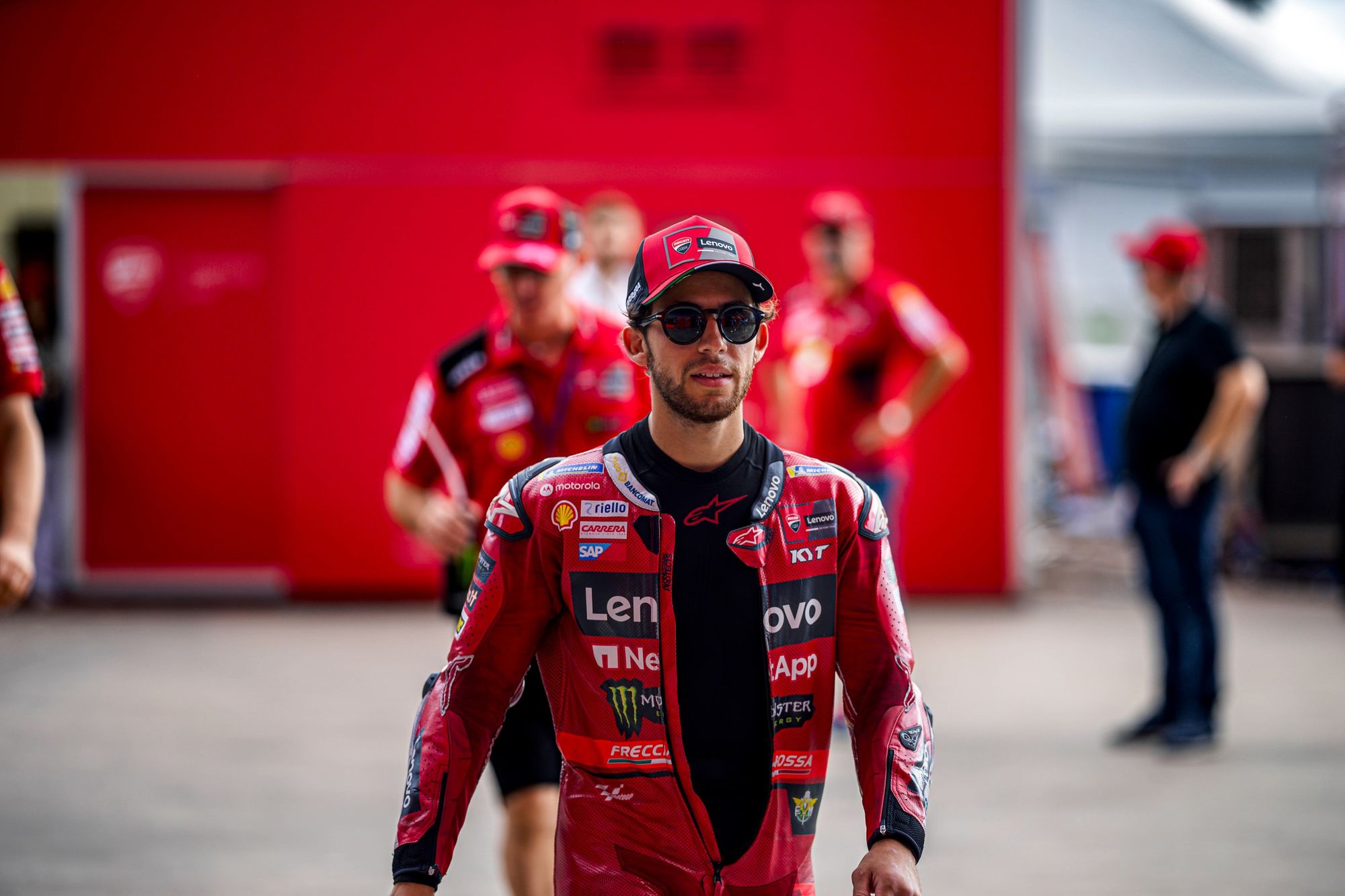 The Enea Bastianini that we've been seeing in 2023 is nothing but a shadow of last year's title-contending racer.
No longer struggling physically after his succession of injuries earlier in the year but admitting that he's simply not finding the riding style that he needs to make the Desmosedici work properly, it's fair to say Ducati didn't promote him from Gresini to factory colours to qualify in last place…
A lucky man, considering Martin's form, to already have a factory place secured for 2024.