Aprilia's Aleix Espargaro has become the first MotoGP rider to incur a result-changing penalty for a tyre pressure infringement following the rule's introduction earlier this year - while title contender Jorge Martin is now at risk of future penalties after a warning.
Martin won the Thailand Grand Prix at Buriram in a close battle against Brad Binder and Pecco Bagnaia, reducing the latter's points advantage in the standings to 13 - and his win is under no threat despite a breach of the rules.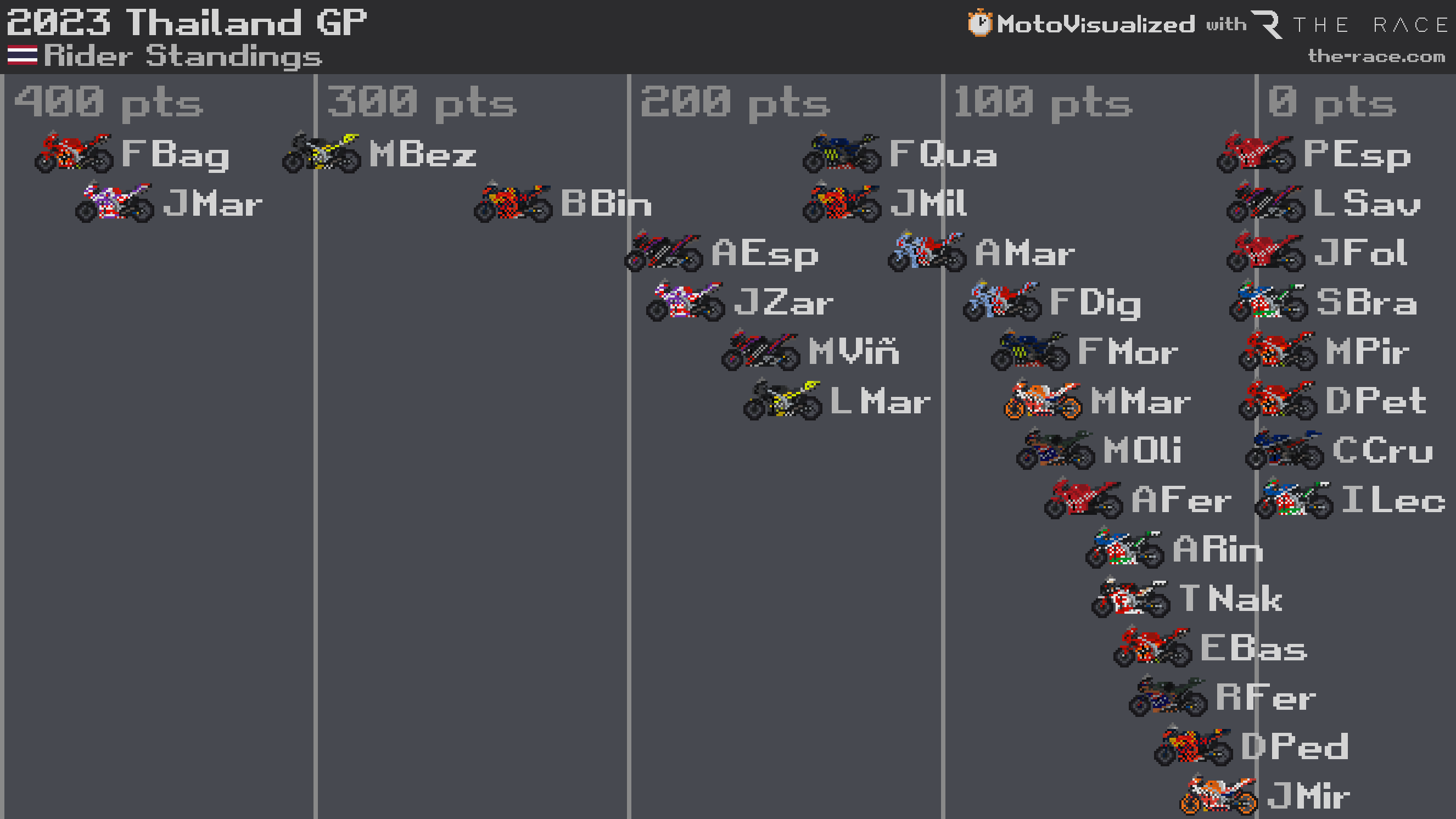 Espargaro was fifth on the road in that same race, but received a three-second penalty that relegated him to eighth.
Both Espargaro and Martin - as well as Honda's Marc Marquez and Tech3 Gas Gas rider Pol Espargaro - have been deemed post-race to have been running below the minimum front tyre pressure requirement for more than half of the 26-lap race.
After the rule was rubber-stamped for official introduction mid-season, following the summer break, it was decided that only a second violation of it would yield a time penalty - with the first one just producing a warning, which is why Espargaro has lost positions but Martin's win remains (and Marquez and the younger Espargaro also keep their results).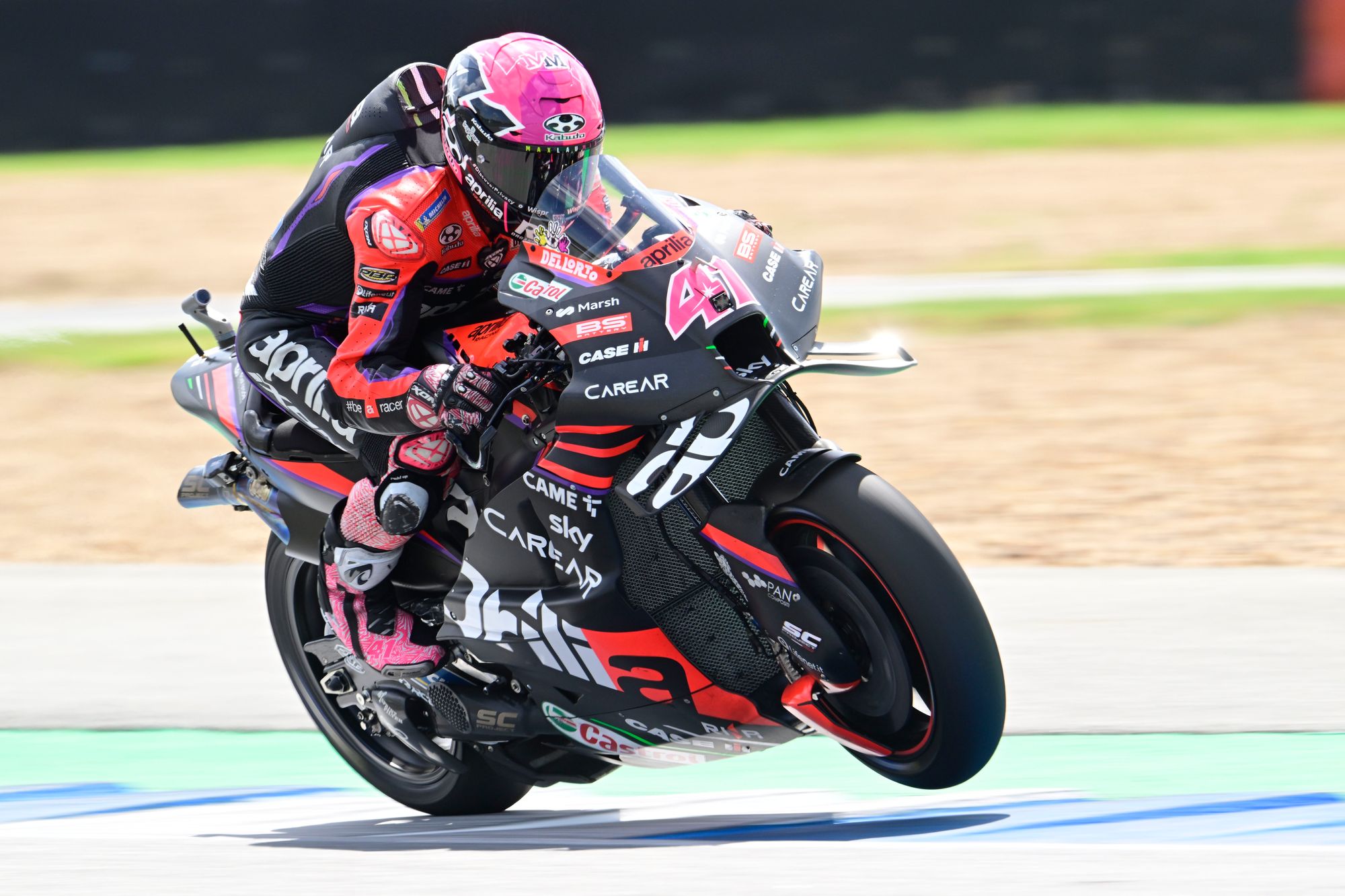 The elder Espargaro's penalty meant Fabio Quartararo (Yamaha), Marquez and Luca Marini (VR46 Ducati) all moved up a spot, with Fabio Di Giannantonio (Gresini Ducati) around three tenths short of doing likewise.
Aleix was one of four riders to get a warning after the Indonesian Grand Prix, while team-mate Maverick Vinales had been the first rider to be warned a month prior at Barcelona.
A further infringement this season (which could come either in the Sunday GPs or the Saturday sprints, albeit in the shorter races the rider only needs to be above the minimum threshold for 30% of the distance) would mean a six-second penalty for Espargaro, while another on top of that would be a 12-second penalty.
For Martin, any subsequent infringement would be a three-second penalty, which could prove potentially decisive in the title race.
---
MotoGP tyre pressure penalty watch
2nd offence - 3s penalty: A Espargaro
1st offence - warning: Vinales, R Fernandez, Bezzecchi, Morbidelli, Martin, M Marquez, P Espargaro