As the 2023 MotoGP championship fight between factory Ducati rider Pecco Bagnaia and satellite Pramac Ducati rider Jorge Martin has intensified, all while Enea Bastianini struggles on the second works Desmosedici, a big 2024 question has lurked in the background.
Though all three riders are due to stay put in their current teams next season, if Martin wins the world championship can Ducati really afford not to bring him into its main team at Bastianini's expense?
With Martin closing down Bagnaia via five sprint race victories in a row, there's arguably an increasingly strong case for the move even despite the fact that next year's season unofficially starts at Valencia in only three weeks' time with the winter test - so any 2024 swap would already feel very last-minute.
With Ducati unlikely to be able to fully benefit commercially if its reigning champion next year is a satellite rider, and with Bastianini struggling to adapt to the 2023 Desmosedici even after making a recovery from his early-season injuries, it's understandable that speculation has grown louder.
But Bagnaia is adamant a Bastianini/Martin swap would be "unfair" given the injury-ravaged season his team-mate has had, with absences following crashes at both the Portimao season opener and again after Barcelona in September.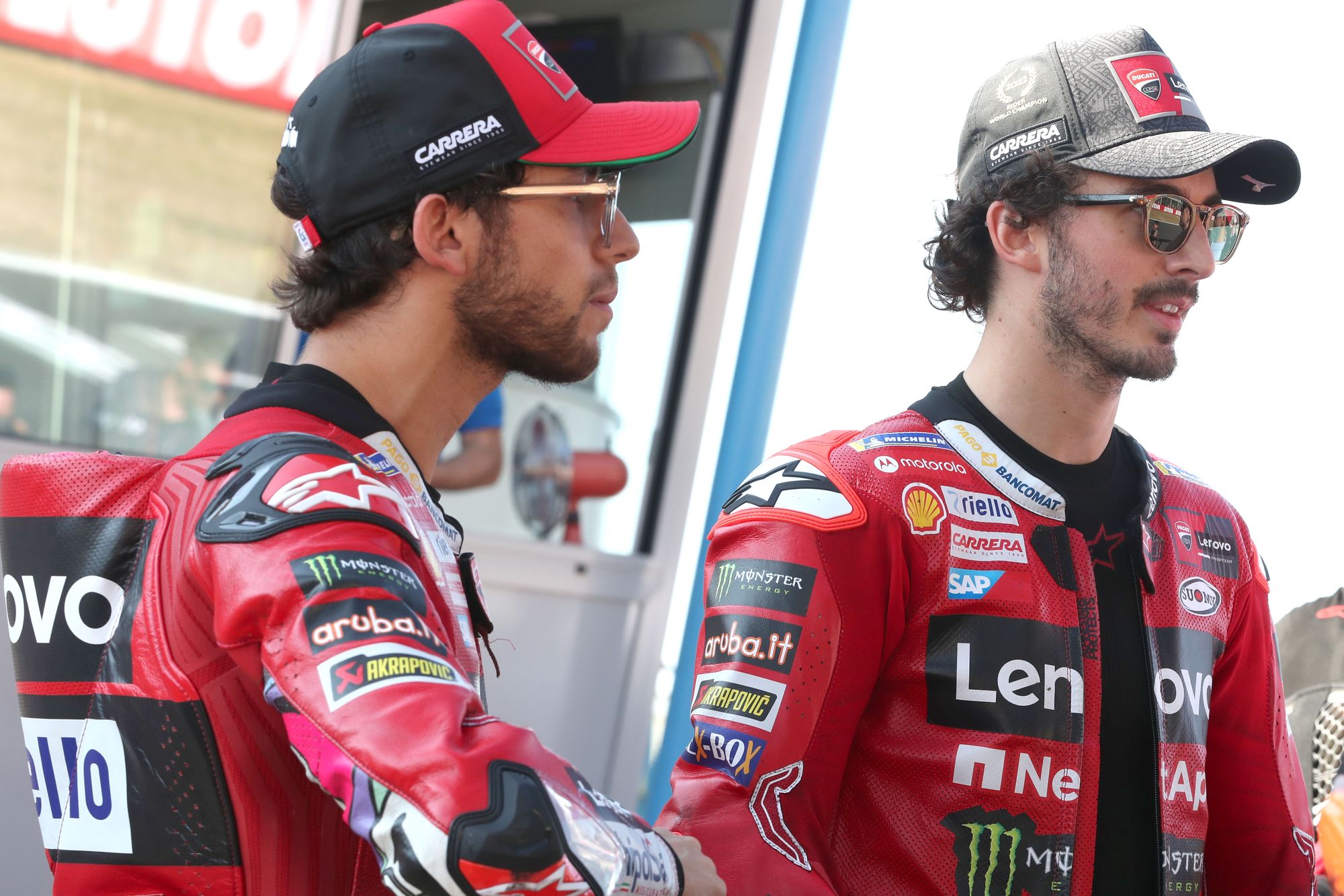 "I've never been a part of this kind of decision," Bagnaia said in the press conference for this weekend's Malaysian Grand Prix when the prospect was put to him, "and I don't want to be.
"I think that for Enea it's not fair, for the season that he's had. But I'm here just to race, and maybe it's better to ask to him than to me."
---
The Race says
Valentin Khorounzhiy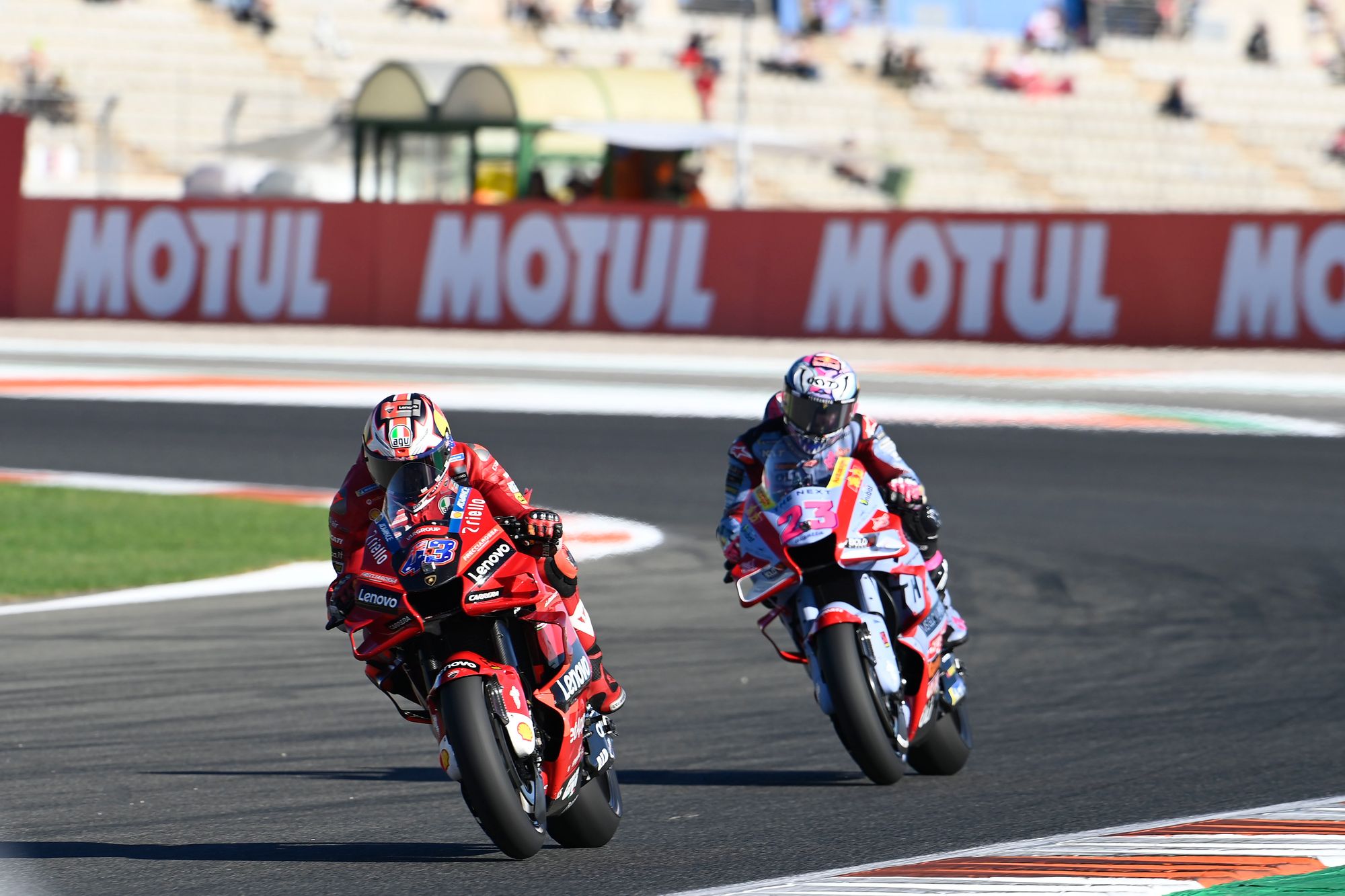 This is the second time in two years that Bagnaia, while coating what he says in fairly conventional "it's not up to me" language, has expressed a fairly clear preference for who he wants to be alongside him in the works Ducati team the following year.
In 2022, he lobbied for Jack Miller to stay and was quite pointed in emphasising how important it would be to try to recreate a similar working relationship with Bastianini.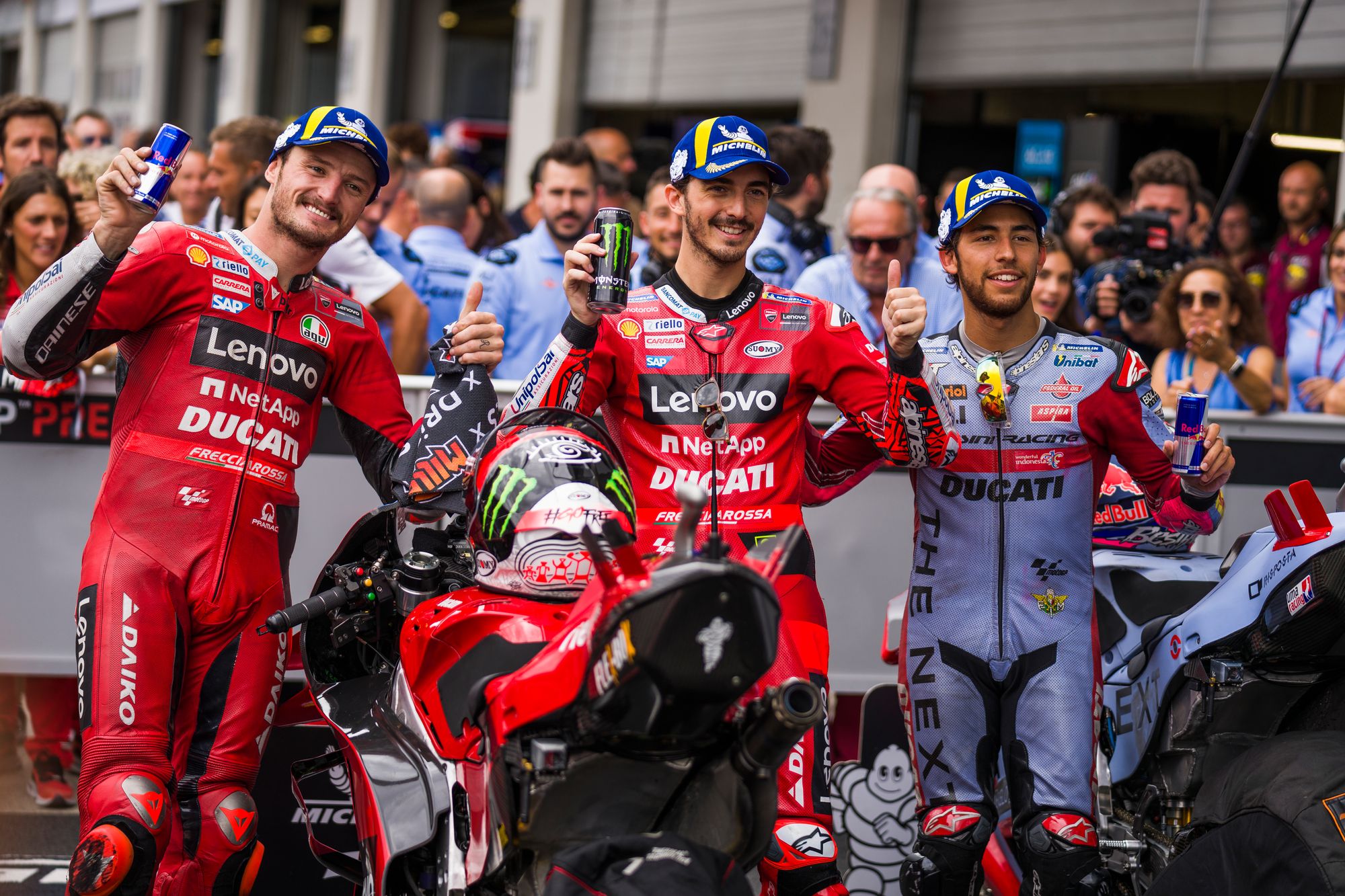 At the same time, Bastianini was just flat out in better form than Miller - so, naturally, many gravitated to perhaps the simplest and for sure the most cynical explanation, that Bagnaia was simply trying to ensure a lesser challenge from within the box.
Well, Bastianini has been no challenge at all in 2023 through a combination of injuries and an uneasy fit with the GP23 and, now that there's a currently faster pretender for the seat in Martin, Bagnaia is again in the corner of the less in-form option.
Here, for sure, I don't particularly buy the cynical view. It is easy for me to view this as an earnestly held view by Bagnaia, because it basically aligns to my own view.
But it also might be the path of least resistance for Ducati's champion. It is clear that Bagnaia is no fan of confrontation but also somebody that places a lot of importance of coming across as fair and measured. And backing Bastianini in this case ticks all the boxes.
It could come across as really hurtful for Bastianini if Bagnaia issued a 'bring it on' to the idea of Martin replacing 'The Beast', or even completely dodged the question.
But in supporting Bastianini, Bagnaia isn't necessarily anti-Martin - he's just saying that he'd like the original deal to be honoured, not that Martin wouldn't deserve a promotion. His title rival is unlikely to take much umbrage at that.
---
While Bagnaia might not see the speculated swap as particularly fair on Bastianini, Martin's current team-mate Johann Zarco (who departs for LCR Honda in three rounds' time) said it would be even more unfair on the Pramac set-up - especially given it's proved it can mount a title bid. It's also on course to win the teams' championship ahead of all factory rivals.
"It would be worse for team Pramac," said Zarco of the idea of Martin being promoted.
"Because everything is working well, he can fight for the world title, and really for [team owner Paolo] Campinoti it would be not good.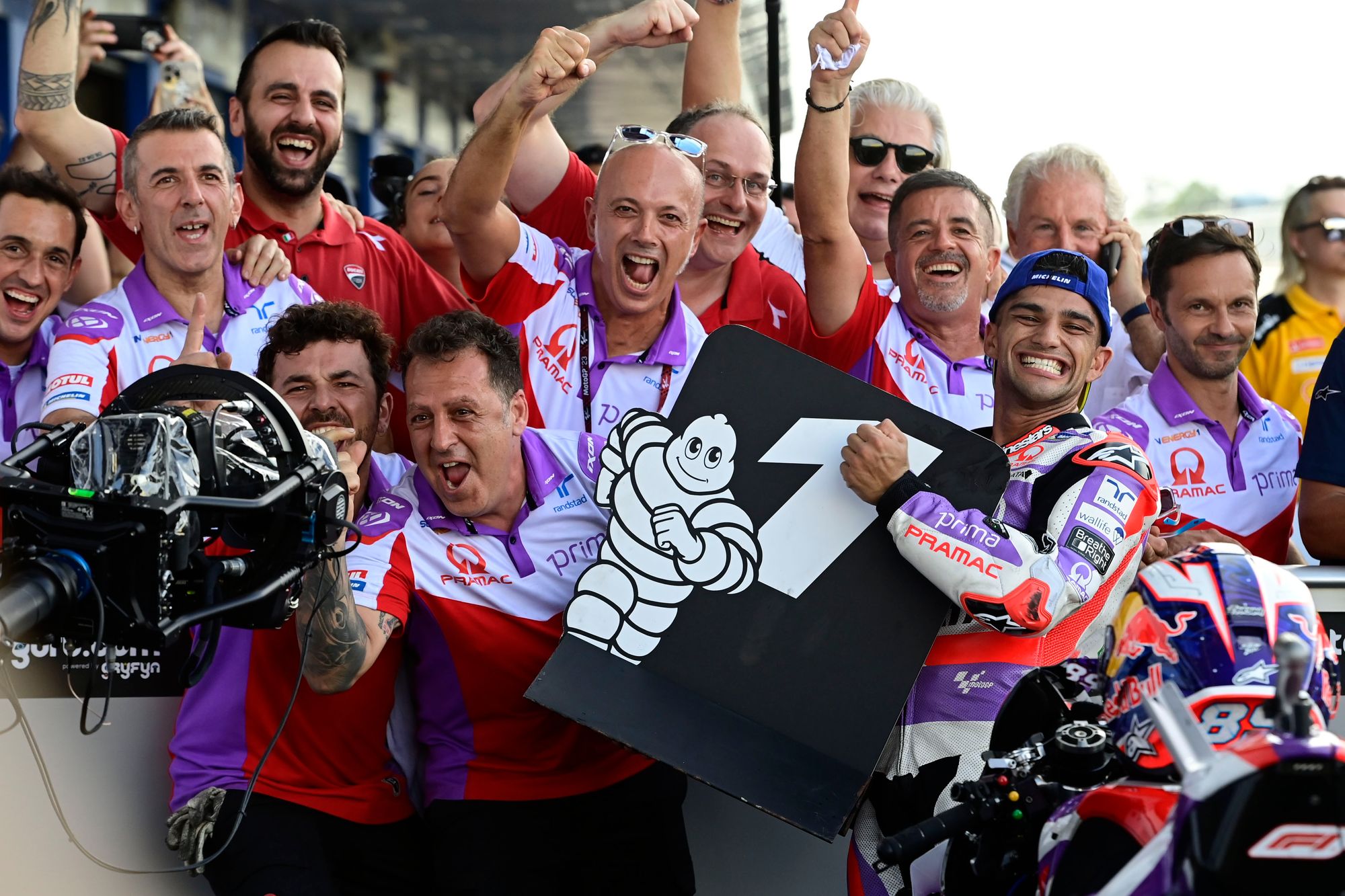 "Then, for the factory team, it would be just more problems for Pecco - I think... I say yes, but no, because they are anyway doing each one their job.
"But... it would be just strange, because the contracts are signed. So why do a switch like this, when the contracts are signed?
"Last year, I think Martin signed for two years in Ducati, yes, but with Pramac, having like the factory bike and almost like a factory team.
"So... yeah, because of the results he can deserve the factory seat, but because they signed [the contracts] before, it's strange, it would mean that Bastianini has to be kicked out.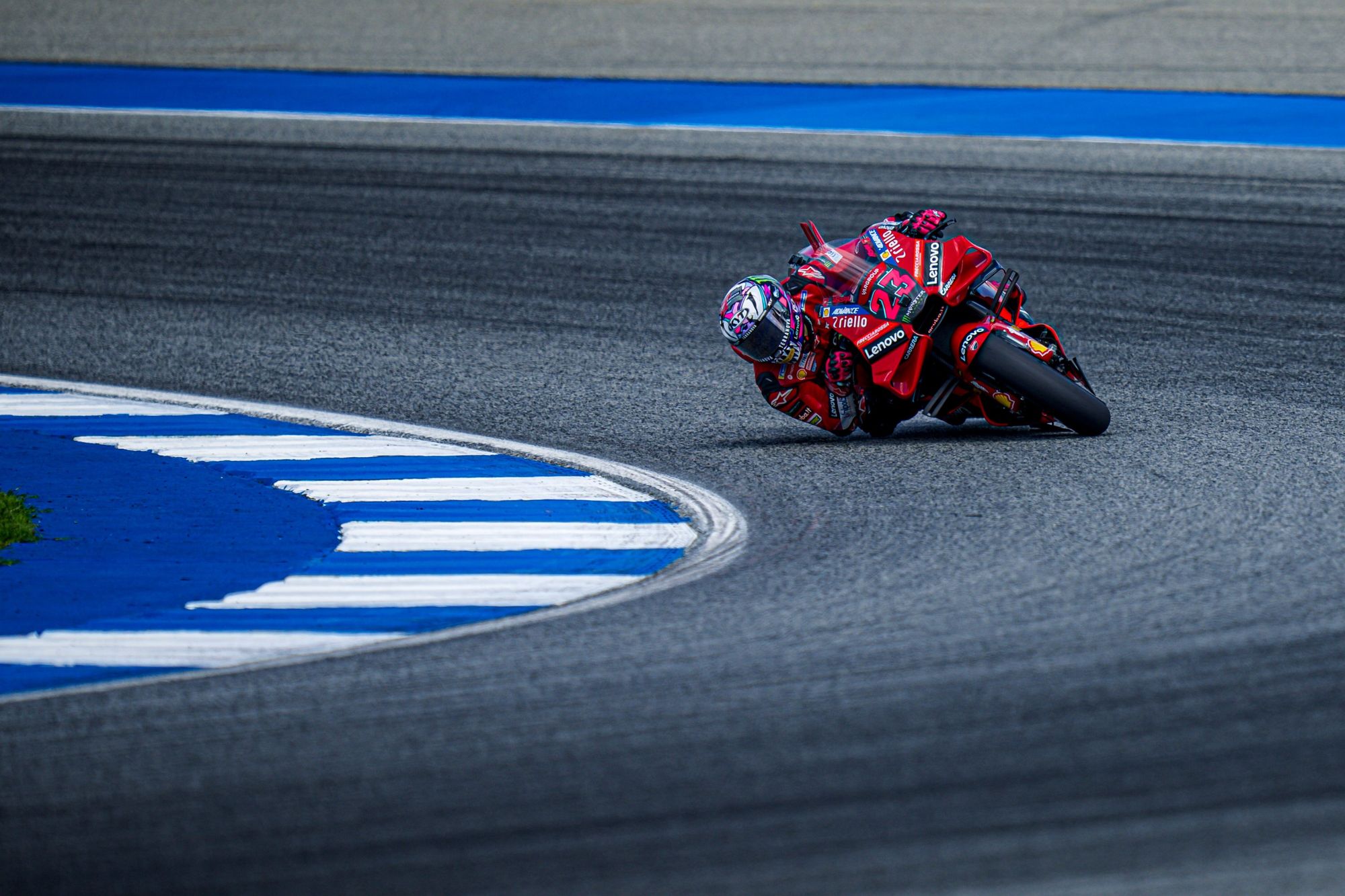 "Bastianini didn't get the feeling he wanted this year, but also he got this bad injury at the beginning of the year.
"It would be very strange and, again, a game of contracts that makes you lose hope sometimes."
---
The Race says
Valentin Khorounzhiy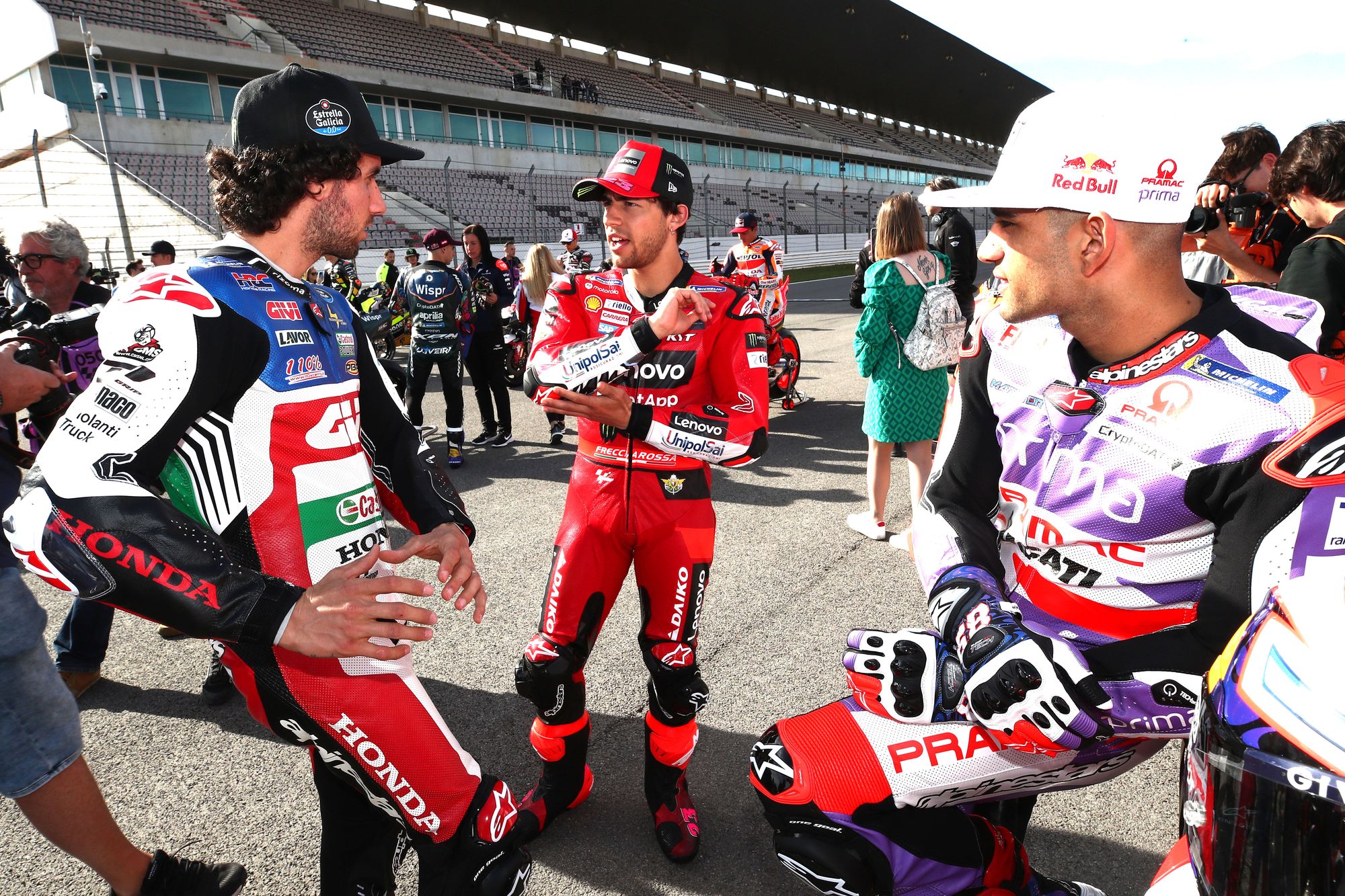 Another reason why the idea of a Martin/Bastianini swap isn't one you'd necessarily expect to be popular among their peers is because rider/team agreements not being honoured is a tetchy subject.
After all, MotoGP riders taking note of some lower-class teams letting their riders go mid-season is one of the major impetuses behind the ongoing process of setting up something akin to a rider union. Especially as they will have now also seen Pol Espargaro go from 100% confident he has a firm contract to race full-time in 2024 to accepting a test rider role as part of KTM's unholy 'five riders for four seats' mess.
We don't know the specifics of Bastianini's and Martin's deals. The initial announcement in 2022 that confirmed Bastianini had won the battle to be Bagnaia's team-mate was carefully worded, specifying only a two-year contract with the factory rather than with the factory team.
But, certainly, the expectation was that Bastianini is locked into the works seat for 2024 as well. Denying him this now would be the kind of blow that risks irreparably damaging that particular relationship - as well as sending the wrong message to prospective future recruits, which doesn't really matter right now when the Ducati is so obviously the best bike but could matter down the line if and when others catch up.
---
And, for his part, Bastianini remains quite adamant that he's got no plans to move for next season either, especially after Ducati announced that he would remain with the factory team earlier this season. He instead said his focus remains on finding his way back to winning ways as soon as he can.
"This is not the question," he said when asked about a potential demotion. "The question is another - I want to see myself on top. This is critical at the moment. Because I try to do a lot of movements on the bike, I try to do some solution but nothing changed.
"And for me, it's important to be fast again. Only this. The rest is not important. We haven't talked about this [a team move]. And I stay confirmed, in Misano [where Ducati reaffirmed its plans for 2024 in September], and I think I remain confirmed!"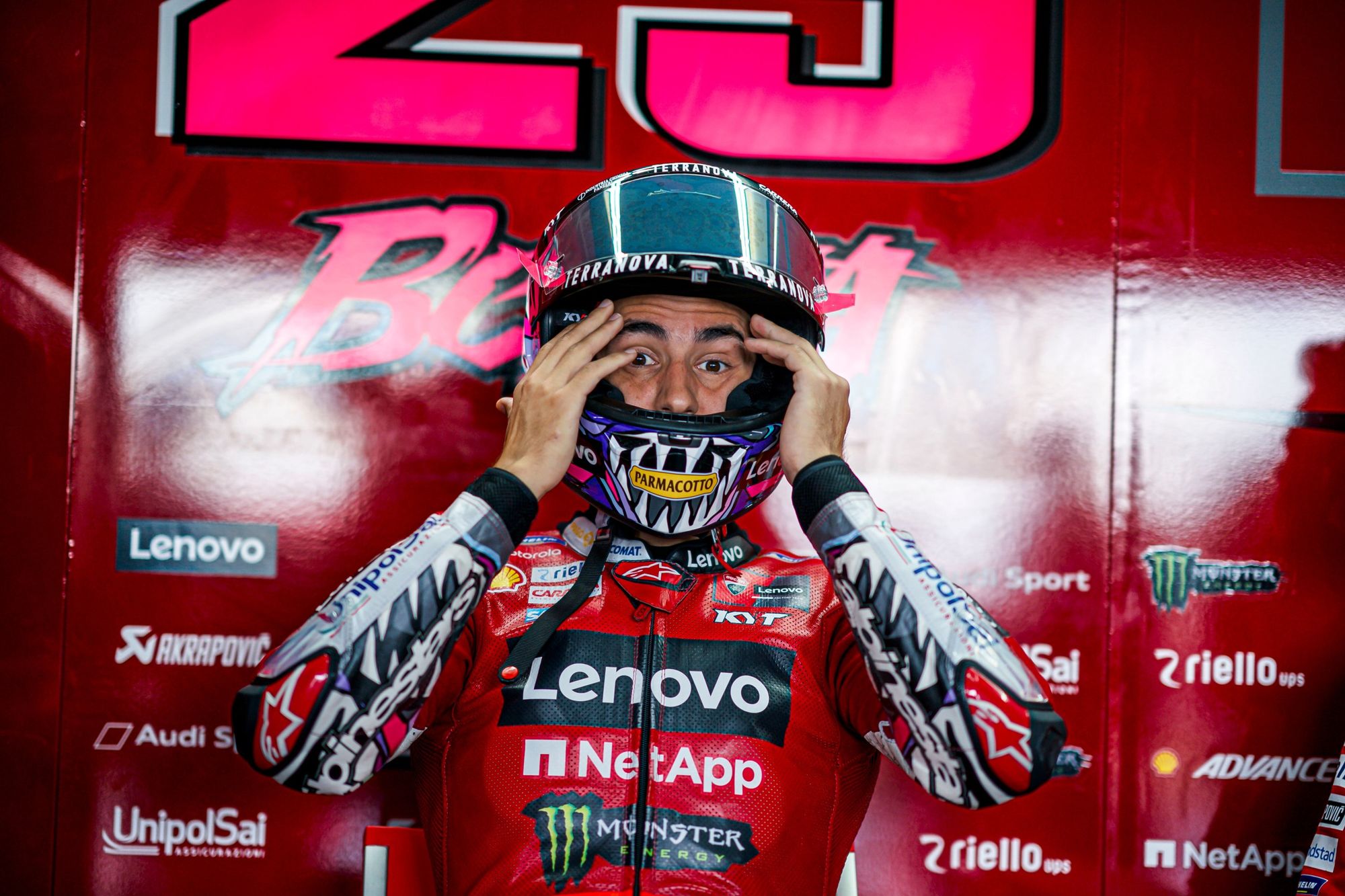 In fact, there's only one voice from within the Ducati camp who, perhaps unsurprisingly, is somewhat dissenting - that of Martin.
"Well, I can't say a lot," he added.
"I can say I would be proud if I continue with Pramac next season, but for sure if Ducati wants me to join on a red bike, I would be super happy also."