This weekend reigning World Superbike champion Alvaro Bautista returns to MotoGP for the first time since becoming an utterly dominant back-to-back title winner in his new world.
Ducati is repaying Bautista for his WSBK successes with a wildcard in MotoGP's Malaysian Grand Prix on a factory bike alongside champion Pecco Bagnaia and his team-mate Enea Bastianini.
It's an interesting test case for MotoGP and the wider motorcycle racing world, especially off the back of a similar return to MotoGP earlier this season for former title contender Dani Pedrosa.
Nearly five years after he retired from full-time racing and became a KTM test rider, Pedrosa came back for wildcard appearances at Jerez and Misano - having made just one MotoGP start in the interim - and impressed deeply, qualifying in the top six both times and finishing fourth in both Misano races, despite his self-admitted rustiness.
It's also five years since the now 38-year-old Bautista last raced full-time in MotoGP. Unlike Pedrosa, he's remained very race sharp since then in WSBK.
"Dani has put more pressure on!" Bautista joked at Sepang on Thursday. "Everyone says now, 'If Dani can do it…!'
"But we are in a different position. Dani had a lot of kilometres on the KTM and was really fast in Misano.
"For sure he missed some racing pace, and he could have done even better because missing racing makes it even more difficult when you have to ride with others again.
"In my case, it's the opposite: I have the race pace but I miss some experience with this bike, and for that it's important to get the feeling with the bike as soon as possible and then we'll see.
"It was good to see Dani fighting for fourth position, but for me it's maybe not too good because people ask that if he can do it then maybe we can!"
While Bautista might have a relative lack of experience on modern MotoGP machines in comparison to Pedrosa and his regular time spent on the RC16 (including an outing at Misano not long before racing there), it's not quite fair to say that he's coming back into the series blind.
For one, he comes into the championship straight off the back of a World Superbike campaign the like of which has rarely been seen before, so there's definitely no excuse for him being unfit or unready for racing.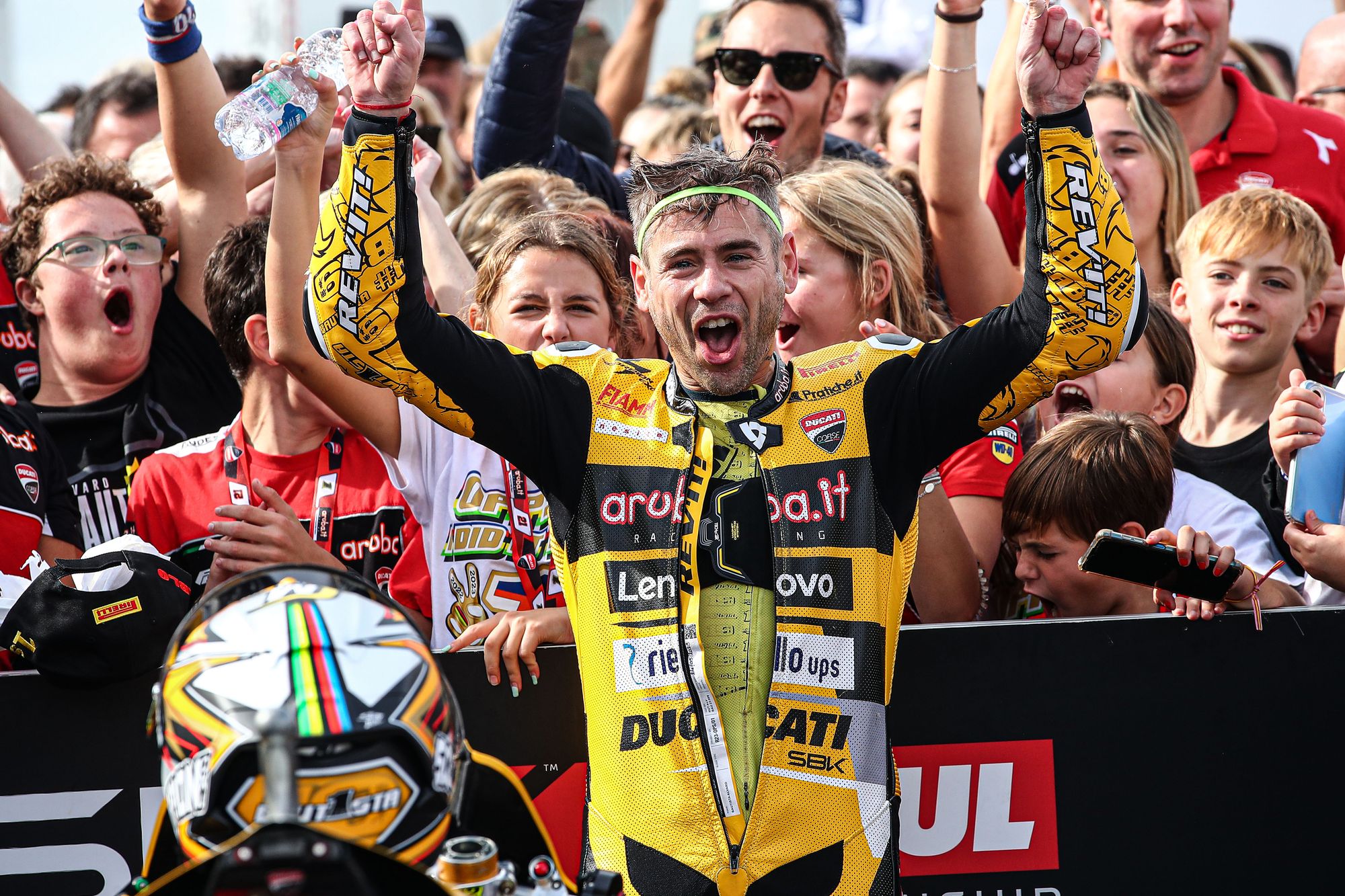 Winning 27 out of the season's 36 races and wrapping up the championship only two weeks ago at Jerez, he's spent all year racing a bike that shares a lot of characteristics with the current MotoGP Ducati, based as it is on an almost-identical V4 engine that at the very least delivers its power in the same manner.
And while of course there will be radical changes thanks to things like ride height devices, aerodynamics and, of course, MotoGP's very different control Michelin tyres, it's not like Bautista is bereft of recent experience on them either thanks to both a scheduled chance to test the bike and an unplanned outing due to injuries sustained by regular Ducati MotoGP test rider Michele Pirro.
"I did three tests in Misano," he explained, "two tests for me and then another for Ducati because I had to replace Pirro.
"He had to test some items for next season and I did them, but it was not a real test because it was not for me.
"So I did two proper tests, one in July and another at the end of August in Misano, and it was good. I had good feeling with the bike, and for that we decided to make this wildcard."
None of that, of course, is making light of the uphill challenge Bautista will face in Malaysia.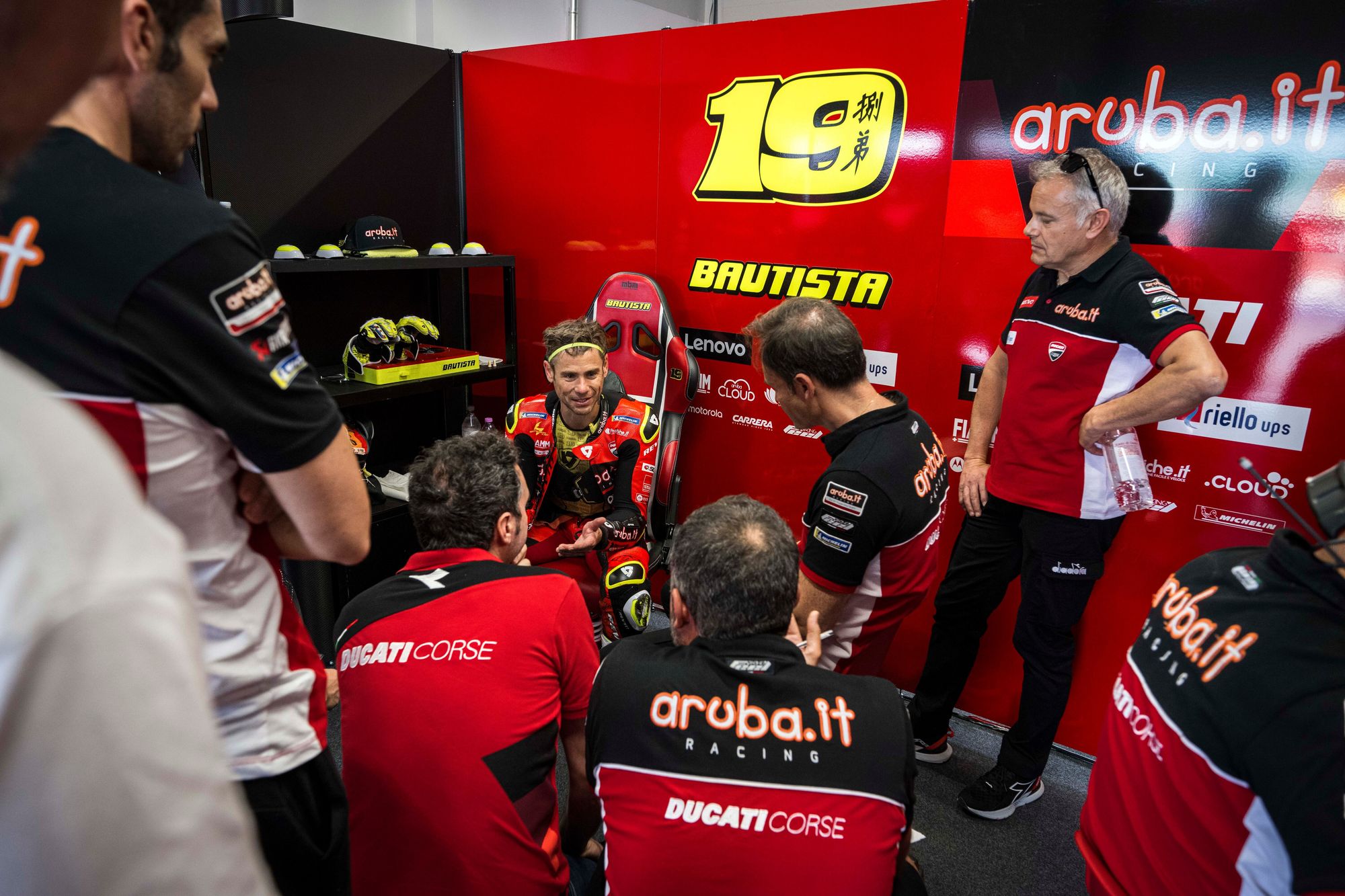 But that's why it's an interesting test for the perception of MotoGP during what might have seemed to the outside a rather tepid time for the series following the retirements of big names such as Jorge Lorenzo, Andrea Dovizioso and Valentino Rossi and the effective sidelining of Marc Marquez through injury and a tough-to-ride Honda.
Should Bautista return and look impressive, then it doesn't just make him (and by extension, Pedrosa) look good, but it should also act as a worrying red flag for the championship regulars and how little MotoGP has moved forward during the two veterans' half-decade absences.
And success for Bautista won't necessarily be getting into podium contention. A regular top-10 finisher in his final season in the series and 12th overall in the championship at the end of that year, if he's close to that kind of level after so long away it should be a worry for any of the current MotoGP grid unable to match him.