Dani Pedrosa's performances on his part-time MotoGP appearances this season continue to be a massive outlier among his fellow premier-class wildcards.
While the likes of Ducati tester Michele Pirro, Honda tester Stefan Bradl and Aprilia tester Lorenzo Savadori have all been much more towards either the middle or the back of the timing screens as they have conducted in-weekend development work, Pedrosa was borderline a frontrunner on his first appearance of 2023 back in April at Jerez.
Yet he said it was actually more difficult to sign up for another outing after that, albeit with KTM providing a good reason by wheeling out its new carbon chassis to race at Misano.
And while Jerez was also a particularly good weekend for the factory KTM regulars, at Misano so far Pedrosa has been the lead KTM RC16 rider in all but one of the sessions he's taken part in.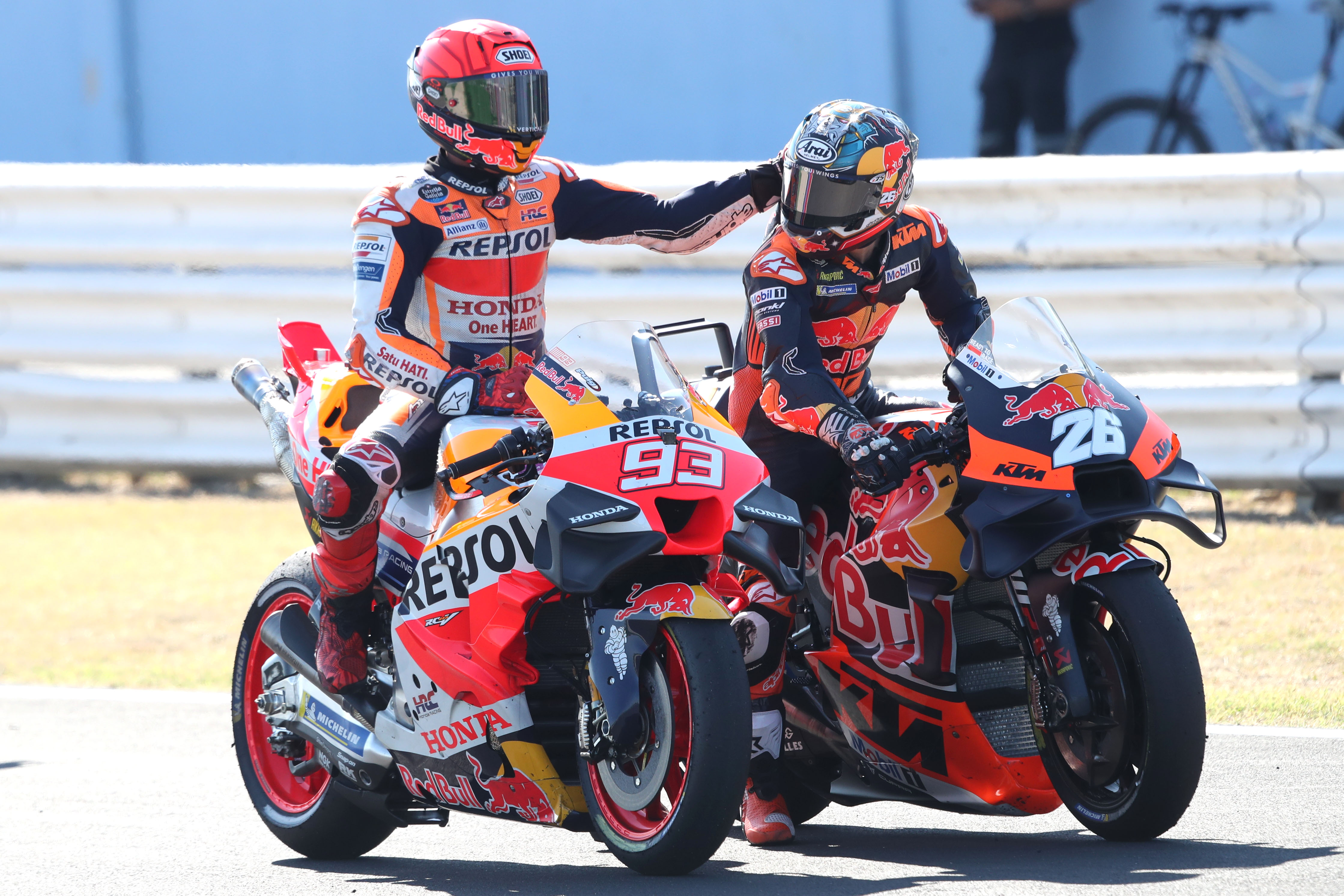 On Saturday, he qualified fifth and then came up just short of picking off an injured Pecco Bagnaia for the final podium spot in the sprint.
Pedrosa lamented that he just "couldn't find the door" to get past Bagnaia and described racing wheel-to-wheel as "one of my weakest moments" right now.
But the impression was still strong enough that plaudits from rivals have continued to pour in. After former Honda team-mate Marc Marquez raved about Pedrosa's riding style on Friday, having latched onto the KTM to get himself into Q2 and saying that Pedrosa "rides like the angels", it was Aprilia rider Aleix Espargaro's turn to be effusive in his praise.
Espargaro said he expected Pedrosa to lead the KTM contingent as "for me he's the best rider of KTM".
"He's never been a normal rider, he's always been – I said many, many times, I can say it again, for me he's been the best rider of the ones I've raced with, the most technical rider.
"It's really unfair that he doesn't have not one or two or three MotoGP titles."
KTM's usual lead rider Brad Binder, who did close on the Bagnaia-delayed Pedrosa in the final stages, felt he could've had something for the Spanish veteran if not for Pedrosa having a last-lap shake coming off the back straight, which forced Binder to slam on the brakes and lose momentum.
But he also said of Pedrosa: "He looks super clean. Brakes clean, turns clean, picks up. You don't see him doing anything crazy. He's just super nice to watch.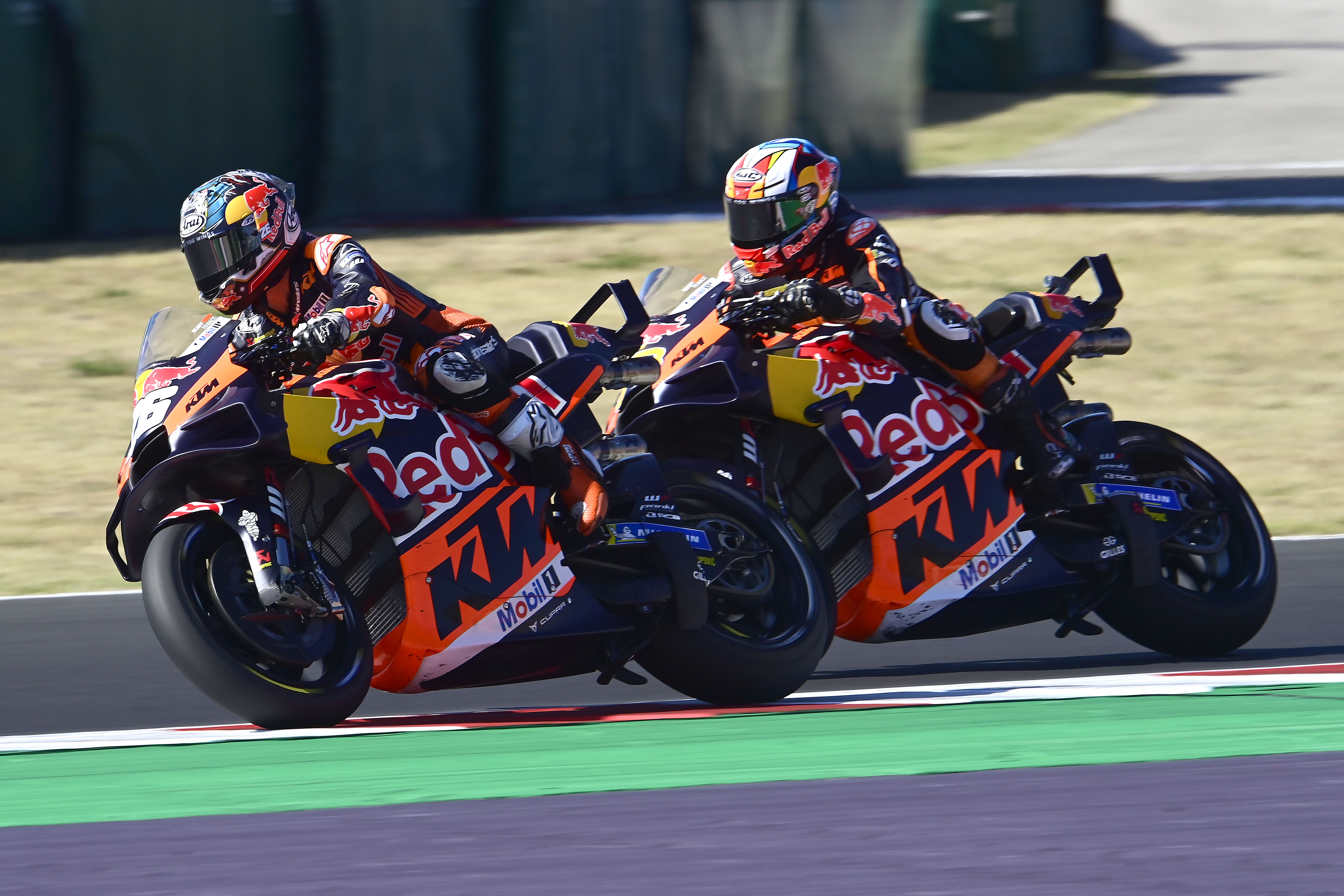 "He looks like he's riding at 80%. It's really impressive."
Binder's team-mate Jack Miller, who is having a particularly difficult stretch after such a lively start to the season, pointed out that Pedrosa benefitted from having been testing privately with KTM at the track – which is not something available to full-time riders.
"But his riding style works well for the bike," added Miller, who was 15th in the Misano sprint. "He's extremely light so around here he can accelerate and stop very quickly.
"He's doing an amazing job. The guy's won here [twice in MotoGP], he knows how to win around here. There's a reason why he's a legend."
So why won't he return?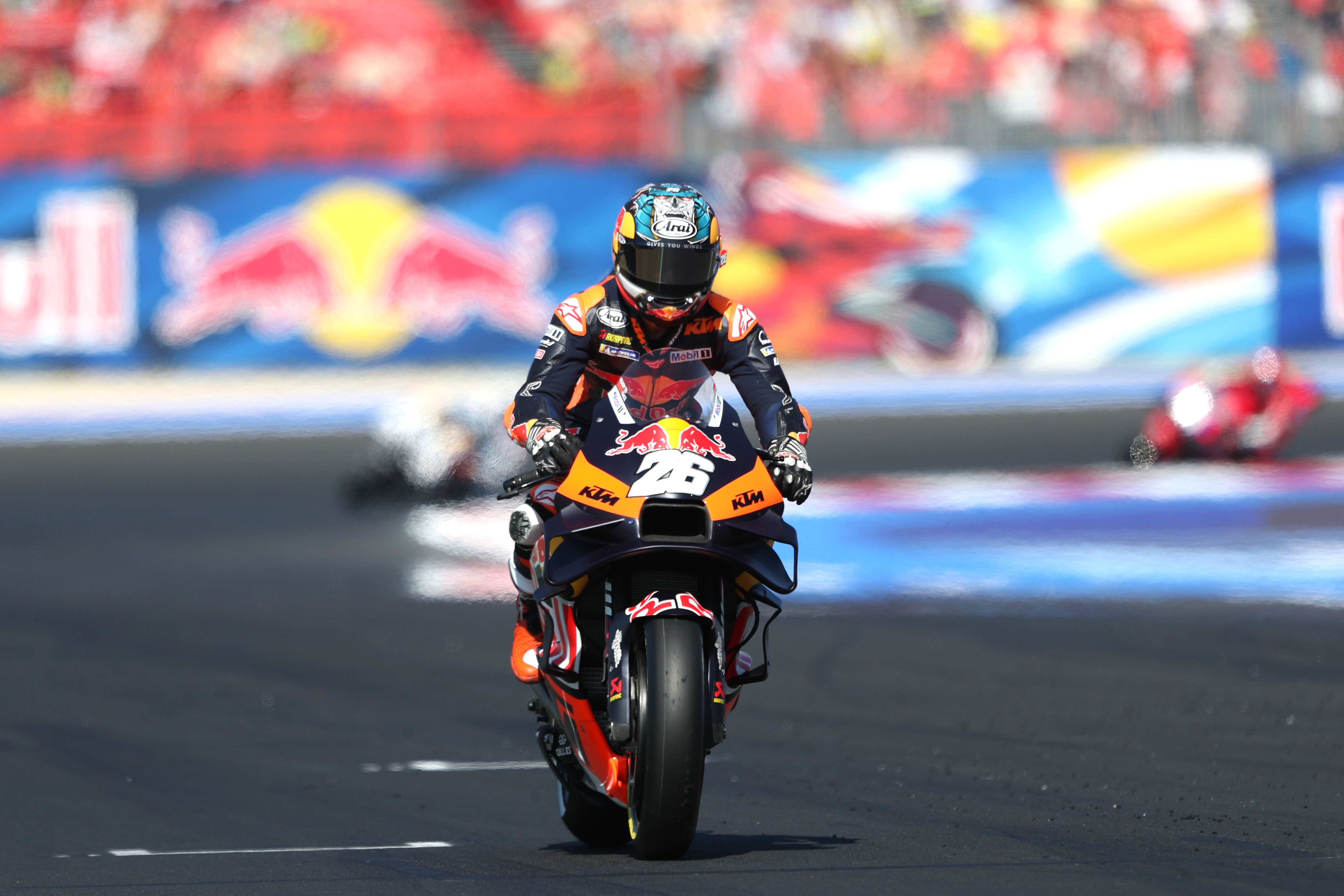 Pedrosa largely deflected the question on why he was proving so competitive so long after the end of his full-time career, pointing instead to KTM's preparation and the quality of the RC16 package.
And on Espargaro's comment that he was the "most technical" and hugely talented, Pedrosa said: "I cannot answer myself that question! But of course, we have had many talented riders in the past, like [Jorge] Lorenzo, Casey [Stoner], Valentino [Rossi], Marc, from that period, but today we also have good riders.
"The way today [sprint winner Jorge] Martin started and did the race was amazing, I was surprised by his performance, Pecco riding injured also, on the podium after his crash last weekend.
"In general, thank you for the comment, but still we have good talent on the grid."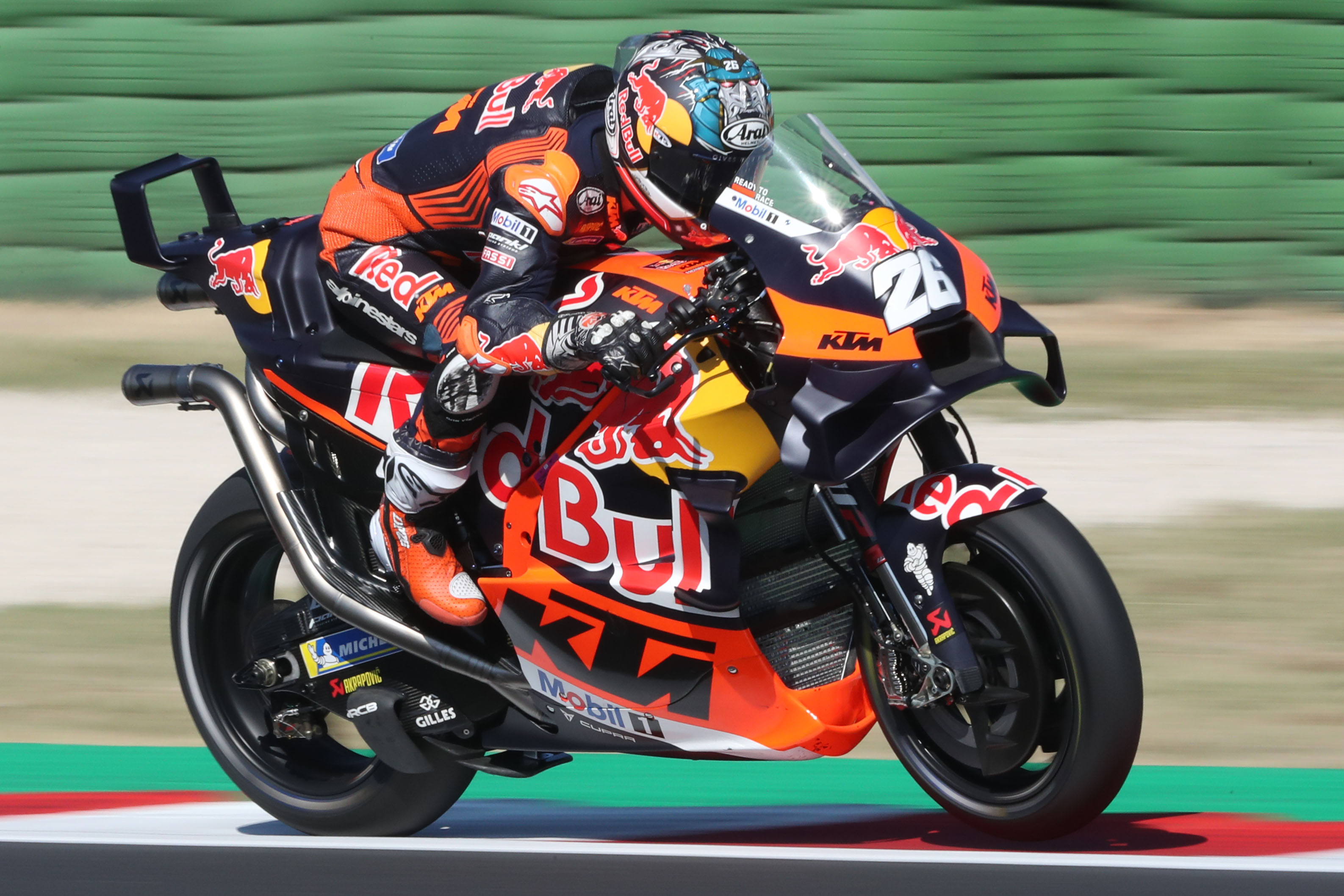 Still, Misano – like Jerez, or perhaps even more so – has offered strong proof that Pedrosa could still absolutely cut it in MotoGP even four full seasons on after he stepped away.
Yet, when asked whether he was feeling more hungry to race right now than initially after his retirement, he said: "No, most probably if something it's the opposite. The longer you are off, you feel less the will to do it, that's for sure. And this is now my feeling."
And Espargaro offered a very compelling explanation as to why.
"I think for one side he doesn't have the [maximum] pace because he's not racing usually, but for the other side he doesn't have the pressure," he said of Pedrosa.
"He doesn't have the tension of the media and of the MotoGP environment that I think he didn't really enjoy this when he was racing.
"So, the compromise for him is good.
"And once again, he is a special one. KTM is very lucky to have him on board."
Pedrosa has indeed never been regarded as anywhere near the most media-comfortable rider on the grid, although since his retirement he's earned great reviews as a Spanish TV commentator.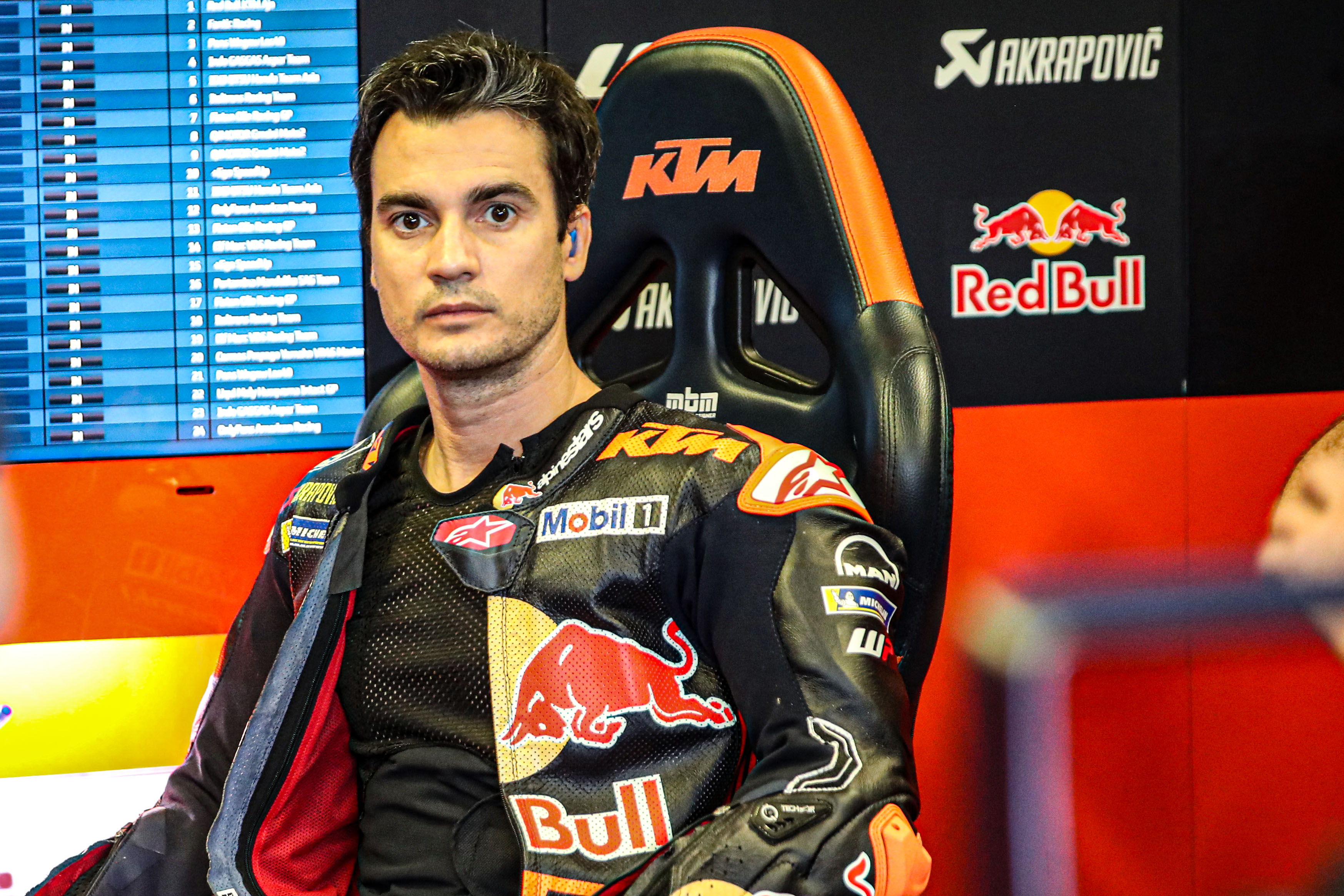 His full-time MotoGP career was also truly injury ravaged even by bike rider standards.
When he stepped aside after a deeply lacklustre final season on the Honda, it seemed like time may have caught up with him. It is clear now that wasn't the case.
But Pedrosa had preferred to retreat into the shadows rather than push for a Petronas SRT-run satellite Yamaha that would prove so potent in Fabio Quartararo's hands the following year, and that many believed even before then that Pedrosa would absolutely thrive on.
The fact passing up that ride coupled with his current form has not filled Pedrosa with a desperation to write a few more chapters in his MotoGP career lays it out pretty clear: his 13 seasons in the premier class may not have yielded a title, but they, and all the silverware they did bring, were and remain plenty enough for this particular rider.