At the end of the media day for MotoGP's San Marino Grand Prix at Misano on Thursday, I was more than a little sceptical about the rumours linking six-time MotoGP world champion Marc Marquez to a shock move away from Repsol Honda onto a satellite, year-old Ducati at Gresini for 2024.
But, as the Misano race weekend has gone on, my confidence that it wasn't really going to happen has faded a little.
That's because as pieces of the puzzle continue to fall into place, the possibility of what would be the most seismic shift in the sport's history (Valentino Rossi never broke a factory contract to join a satellite team) starts to make more and more sense for many of those involved.
One thing is absolutely clear: there's no contract signed. The reports that the deal is already done simply don't wash, given the comments from all parties involved: Marquez (who continues to reiterate that he has a Honda contract for 2024), Gresini Ducati (which is saying nothing) and Honda (which would have to be informed of any break in the contract before a new deal is signed).
But this is equally clear: jumping onto a Ducati, even a year-old satellite bike, would produce an immediate 180-degree change in form for Marquez. He has obviously been struggling hard on the Honda, and while he might not immediately be a title contender on the Desmosedici, he'll return to race-winning ways.
And while it'll come (should it come) with a considerable financial penalty – set to cost him both his €25million salary for next year as well as a €5m fee for breaking the deal early – we've always been well aware that Marquez's ambitions to win, especially after losing three seasons to his arm injuries, massively outweigh his desire to just earn cash.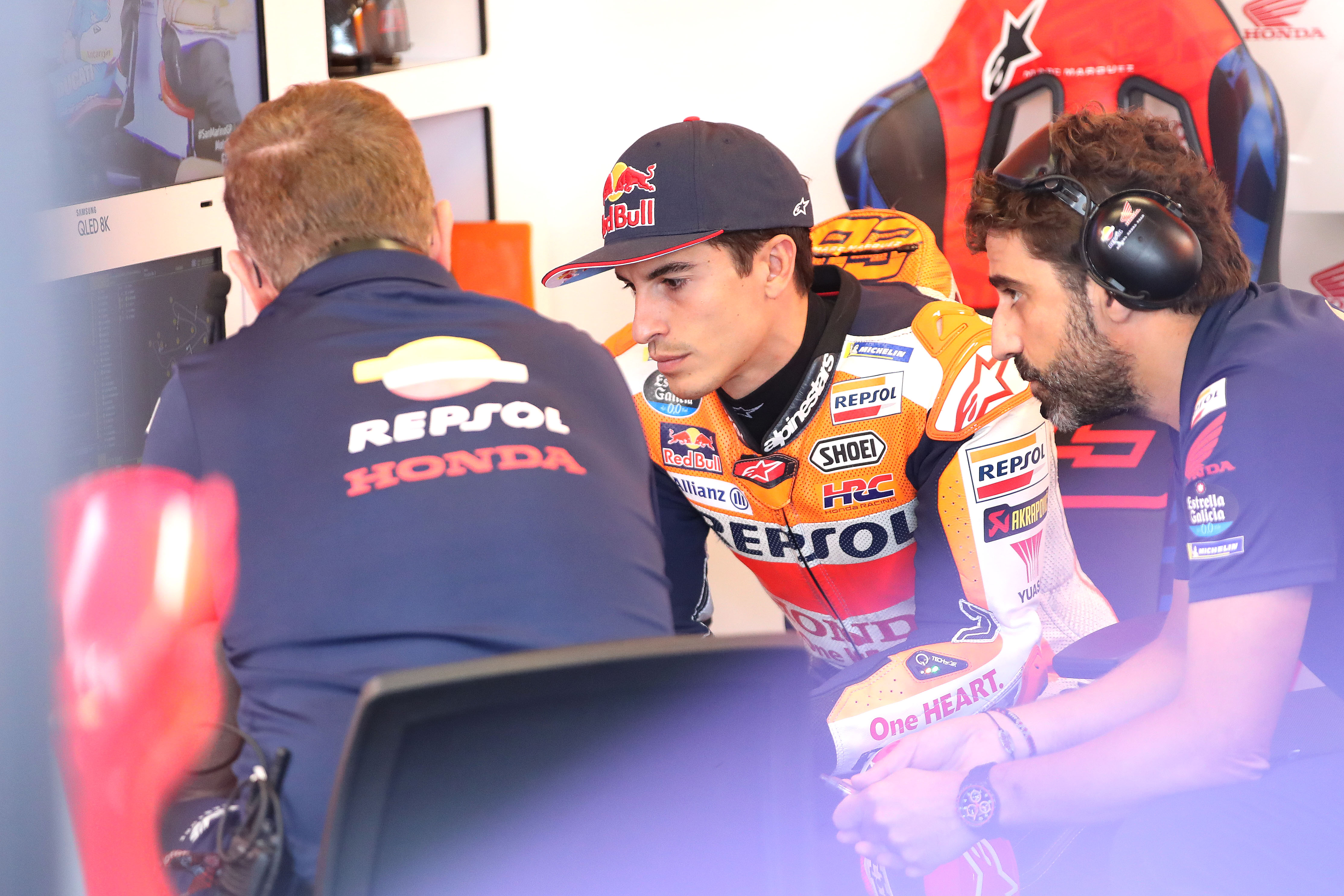 One place where there will be a significant financial boost, though, is at Ducati.
It was originally reported to be opposed to any move to sign Marquez. But it seems that that opposition came from the Ducati Corse racing department. And The Race's sources have suggested this could have been overruled in the past few days by company big boss Claudio Domenicali.
He's certainly not against interfering in his his race teams' work, with his most notable previous move being to essentially push out Jorge Lorenzo in 2018 with comments that the three-time MotoGP champion took as less than complimentary.
Domenicali's word is final within the Bologna factory, and if he wants to make the Marquez move happen, then it won't be opposed.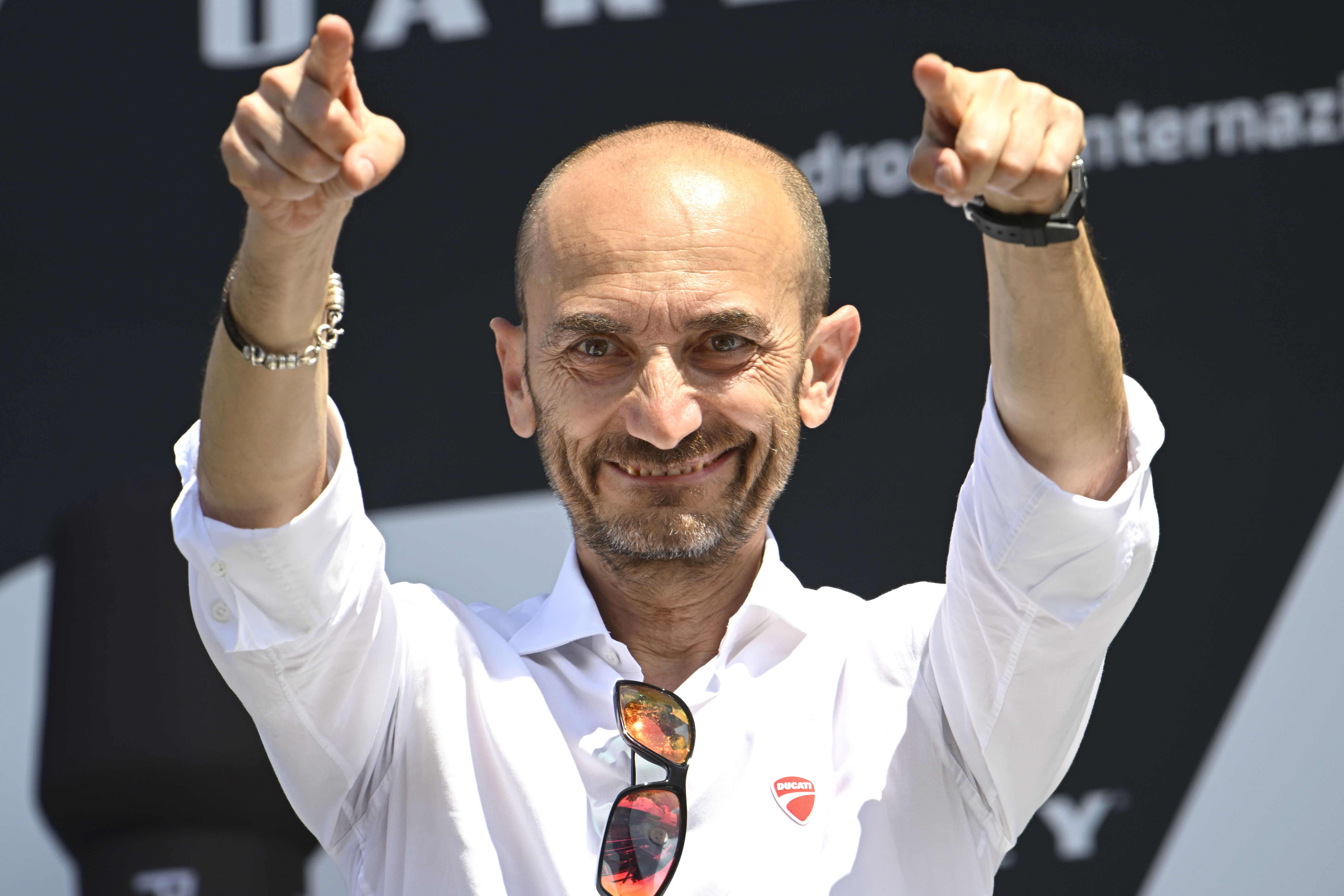 There's also got to be significant interest in seeing a potential switch come off from within the Dorna offices. Ducati is dominating MotoGP, yes, but it's doing so with a rider who (with no ill will whatsoever to Pecco Bagnaia) is far from the rockstar personality of some of the sport's past stars.
He's winning races, but he's not winning over new fans at the rate at which the sport needs.
A huge, seismic Marquez switch to Honda, though, is exactly what the championship needs to shock it back into life, with attention in the traditional markets of Spain and Italy both guaranteed to get a massive kick from that move.
And while it might look like Honda is the only party here set to really lose out, it might arguably actually benefit from Marquez stepping away. The only attention Honda gets right now is focused on its failings, and that's largely because of the huge shadow its legendary rider casts over it.
But Marquez going, and most likely replaced in the works team by new LCR signing Johann Zarco, would take some of that pressure off, meaning that the business of making the bike better (and making an RC213V less designed only for a superhuman talent and instead more competitive for all) can be carried on in relative peace and quiet.
I'm still far from convinced that Marquez is heading anywhere else but into the Honda box like usual next year, of course – and I still think that whether he's allowed to test his 2024 bike on Monday or not will be the litmus test.
But there are definitely more and more reasons why that Gresini Ducati move might make sense.