It was certainly far from a normal 2023 Australian Grand Prix weekend at Phillip Island as severe weather played havoc with the schedule and meant first Sunday's main event was moved forward to Saturday before the swapped sprint race was eventually cancelled amid high winds, low temperatures and heavy rain.
But there was just enough track action for one of the series' longest ducks to be broken, as Pramac Ducati's Johann Zarco finally managed to step onto the top step of the podium for the first time in his 120th MotoGP grand prix start.
Behind him there was title drama aplenty, as early runaway leader Jorge Martin paid the price for gambling on the soft rear tyre option from Michelin and reigning champion Pecco Bagnaia tipped the championship balance a little more in his favour by sneaking through to second as Martin's tyre grip ran out.
With that and plenty more, including a podium debut and a few stupid self sabotaging choices, there's more than enough to keep us occupied even without the added excitement of a sprint race.
Scoring the grid in order based on their performances not just in the main event but also taking things like qualifying and starting position into account, it's obviously all subjective - but comes not just from their final race result but takes into account things like the machinery they're on and the pre-race expectations from them.
1 Pecco Bagnaia
Started: 3rd Finished: 2nd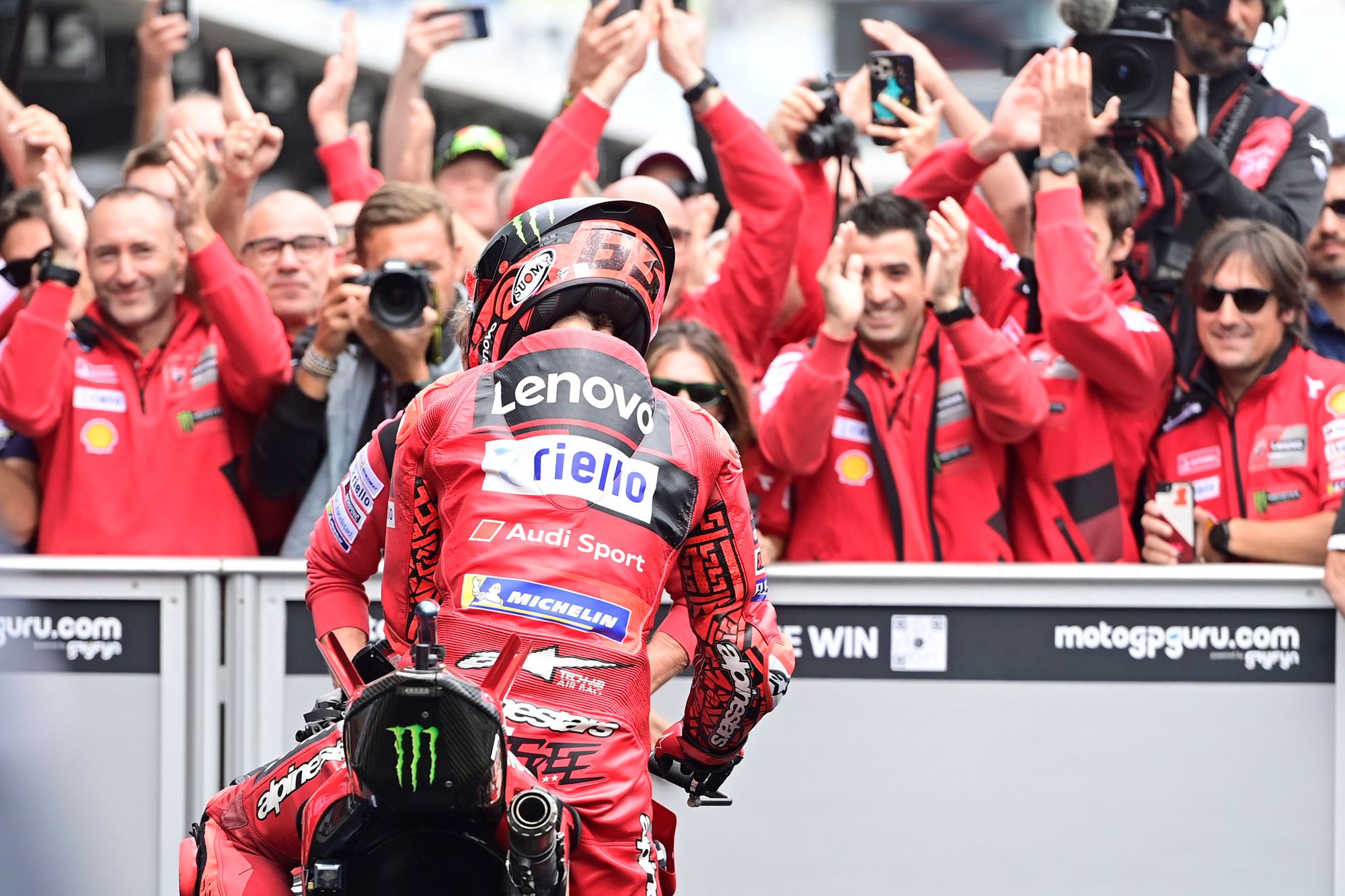 Yet again, a weekend starts on the back foot for reigning world champion Bagnaia - and come the main event, he reminds us why he's champion by delivering the sort of performance that wins titles.
Not up to form seemingly right until the final moments of qualifying, he left it late - and then repeated that in Saturday's rearranged race to go hard right when he needed to.
The result was another podium at the expense of Martin, and while he might not have finished first, even that was a calculated decision to balance risk and reward.
2 Johann Zarco
Started: 5th Finished: 1st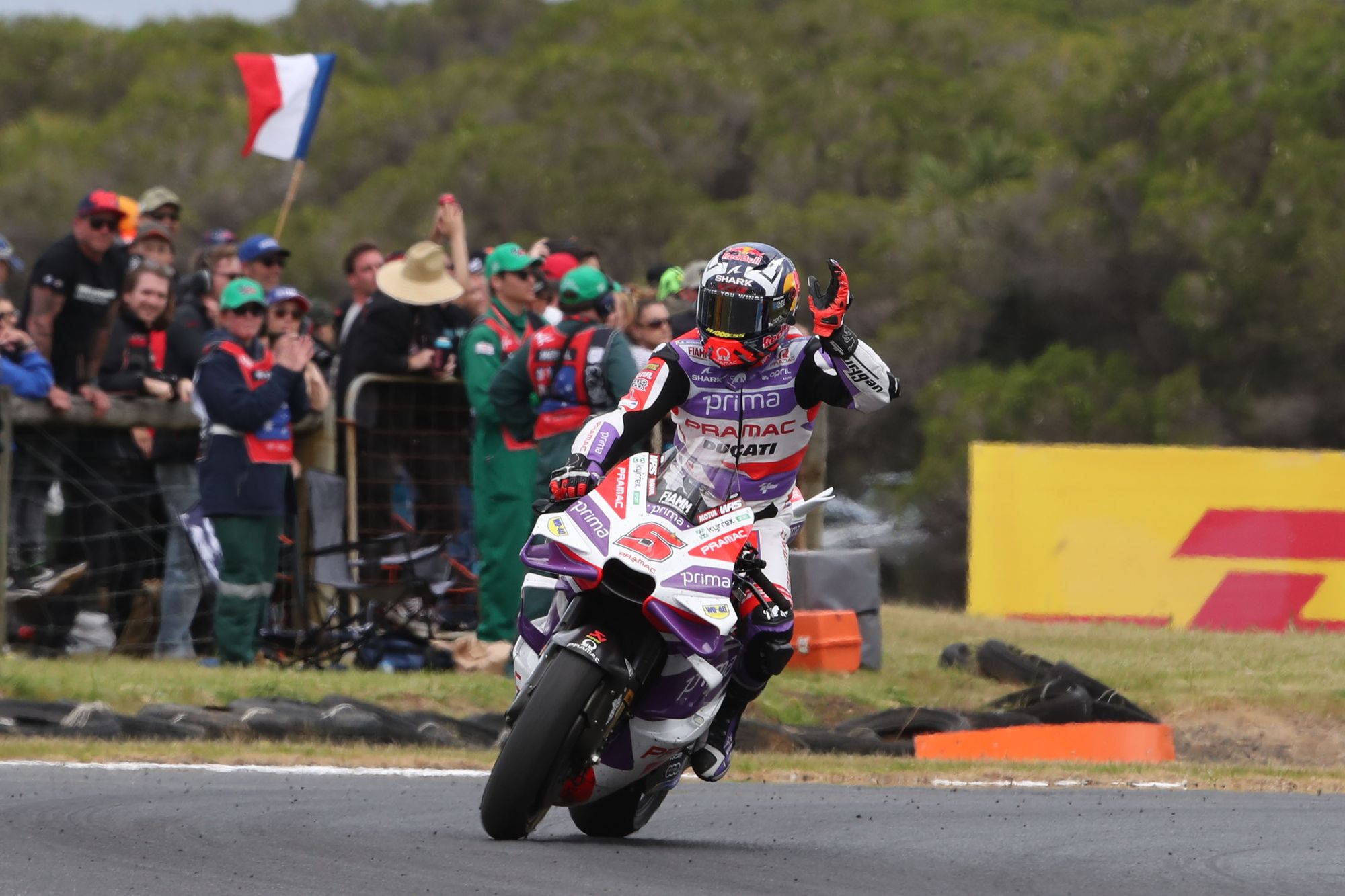 That first premier class win has been right there for the taking for a very long time for Johann Zarco, but something has always gone wrong.
No such thing on Saturday, though, when he rode a stunning race to be exactly where he needed to be at the right moment.
A first victory that'll be long remembered because of the way in which he did it, it ticks a very important box on the Pramac Ducati rider's palmeres before he heads off to what's likely to be a tougher life at Honda in 2024.
3 Fabio Di Giannantonio
Started: 6th Finished: 3rd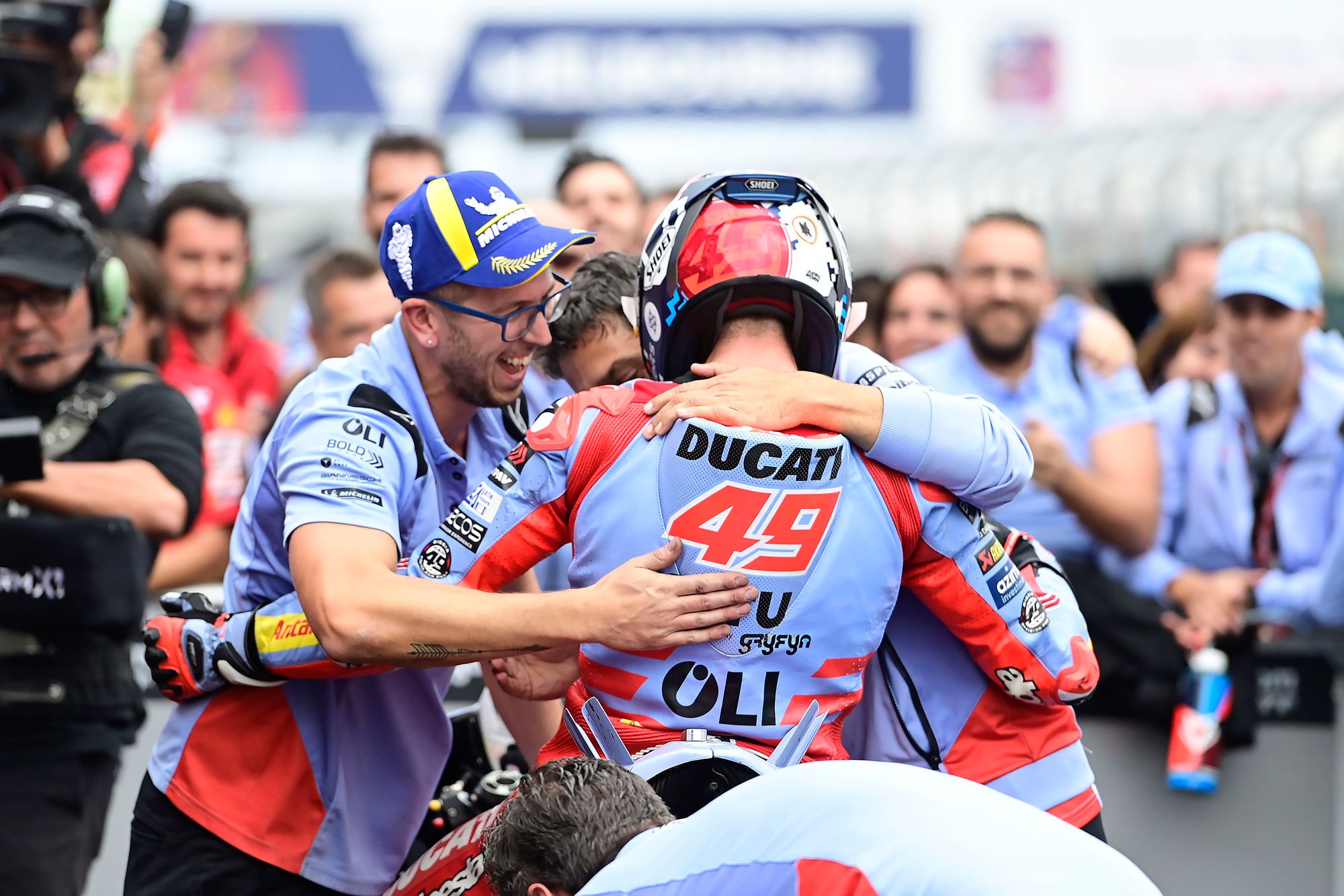 Lots of the time, MotoGP riders will tell you this and that about their performance and prospects - and a significant amount of the time you just nod your head and agree.
Yet Fabio Di Giannantonio continues to silence some of those who laughed at his more outlandish suggestions about potential to be unlocked earlier in the year, and his MotoGP podium debut after a truly excellent tactical ride at Phillip Island will shut up a few more early season doubters.
Very much coming into his form, it just remains to be seen if it's too late to save a future in MotoGP.
4 Marco Bezzecchi
Started: 10th Finished: 6th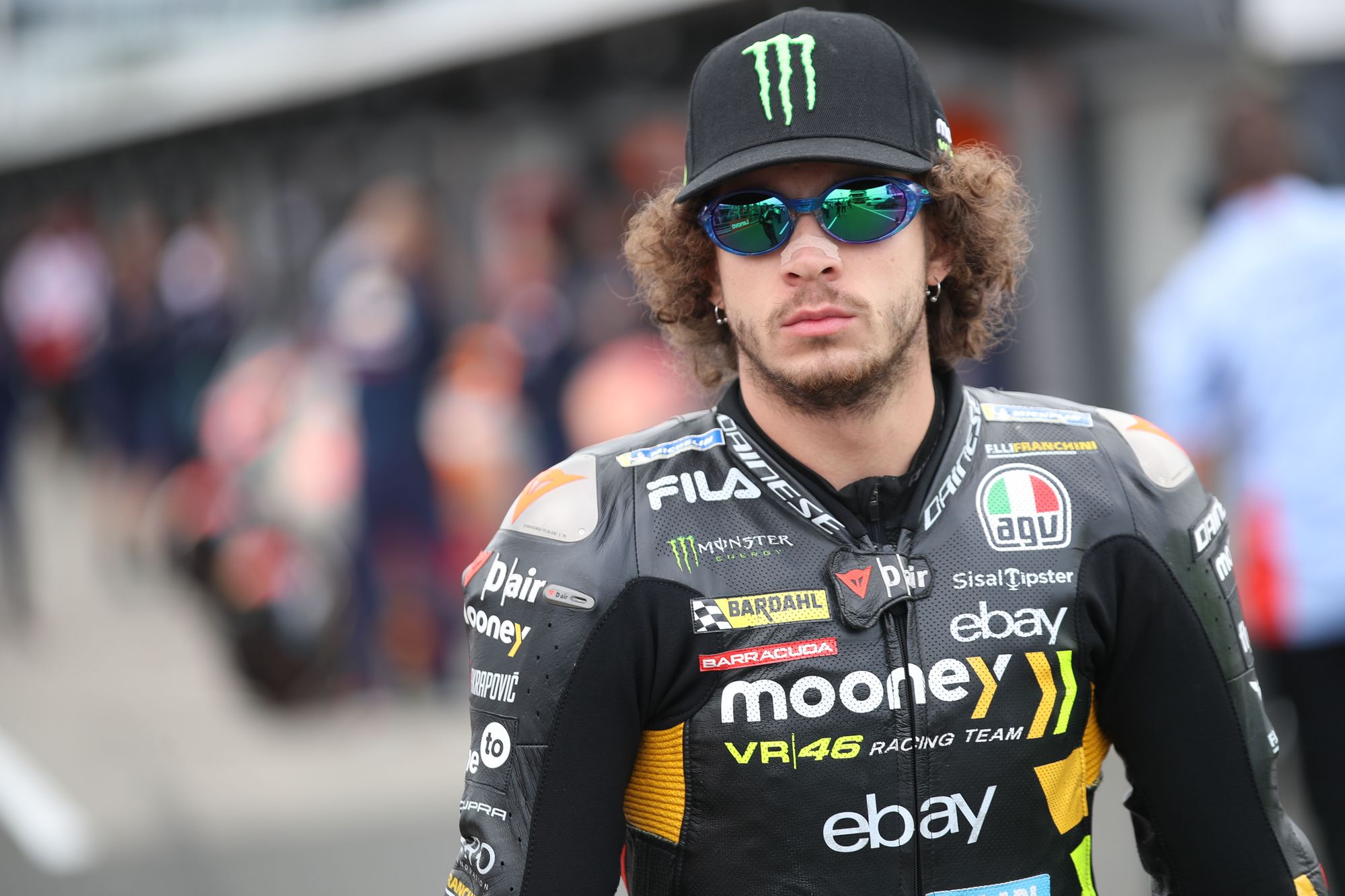 Given his physical condition coming into this weekend, with freshly broken bones still far from healed even if he was able to race a week previously at Mandalika, it wouldn't have been a particular surprise to see Marco Bezzecchi struggling at the demanding Phillip Island.
Yet to his credit, for the second week in a row he's been able to keep his championship battle for third with Brad Binder alive, limiting the damage the South African could do to him with a solid if not amazing result.
5 Brad Binder
Started: 2nd Finished: 4th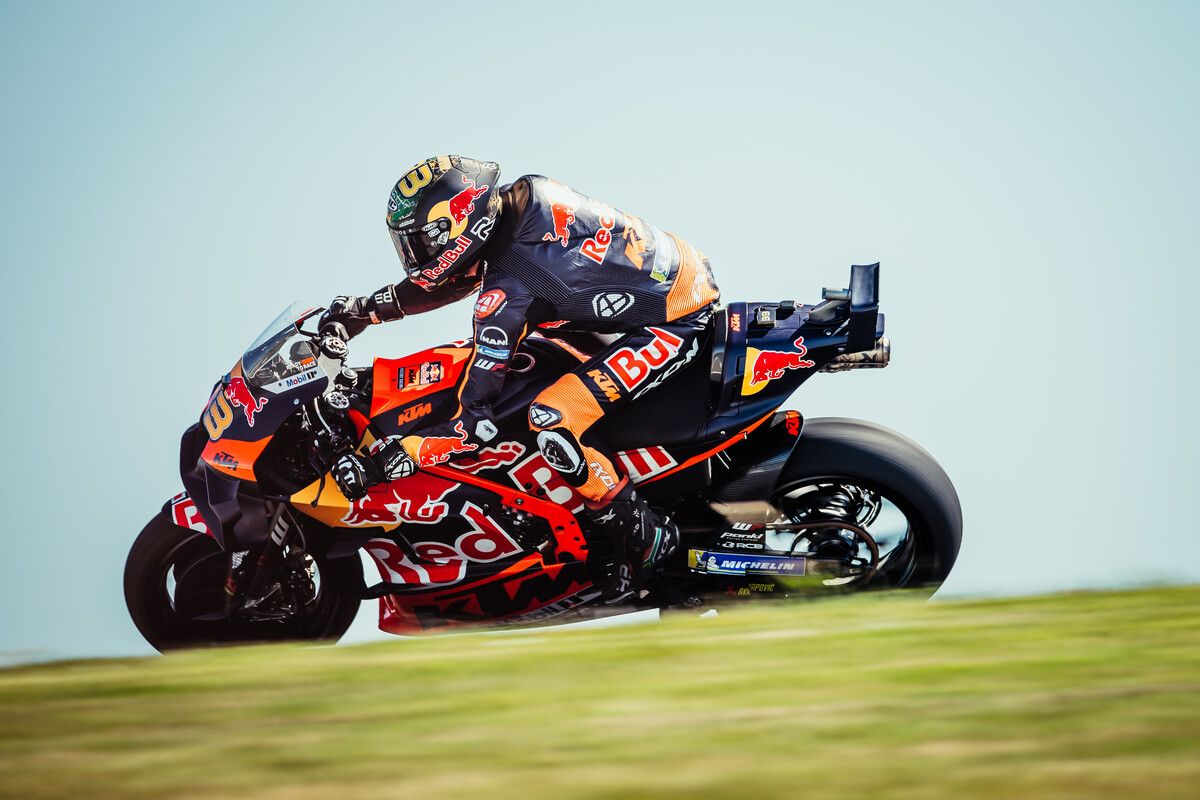 You can't help but feel like more was on offer for Binder on Saturday, given both the relative strength of the KTM this weekend and his excellent qualifying position.
But trying to hunt down Martin in the early stages of the race, he perhaps asked a bit too much from his tyres.
It's unusual to see him coming out the worst of a pack scrap, but there was perhaps just a little missing when he needed it to take on Di Giannantonio for the final podium spot.
6 Marc Marquez
Started: 7th Finished: 15th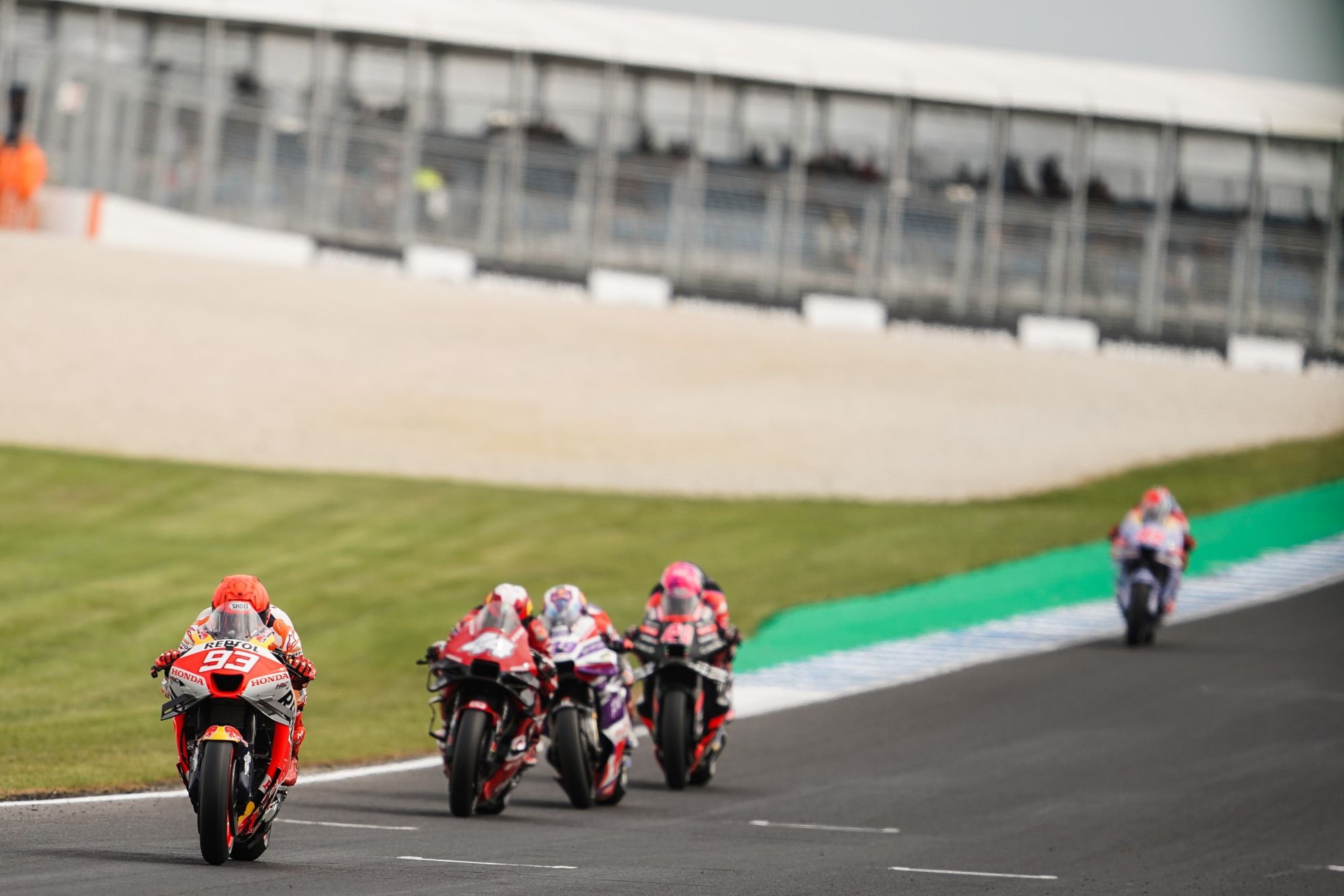 When Marc Marquez made a very last minute decision to switch from medium to soft tyre, it became pretty obvious what his intentions were: get stuck into the early scrap at a circuit he loves, and then damn the consequences.
He had to have known, especially given his aggression early on, that it wasn't going to last - but you've got to give some credit to a rider who's willing to put it on the line and sacrifice a decent finishing position in return for the chance to have a bit of fun when they know things won't end on the podium regardless.
7 Alex Marquez
Started: 13th Finished: 9th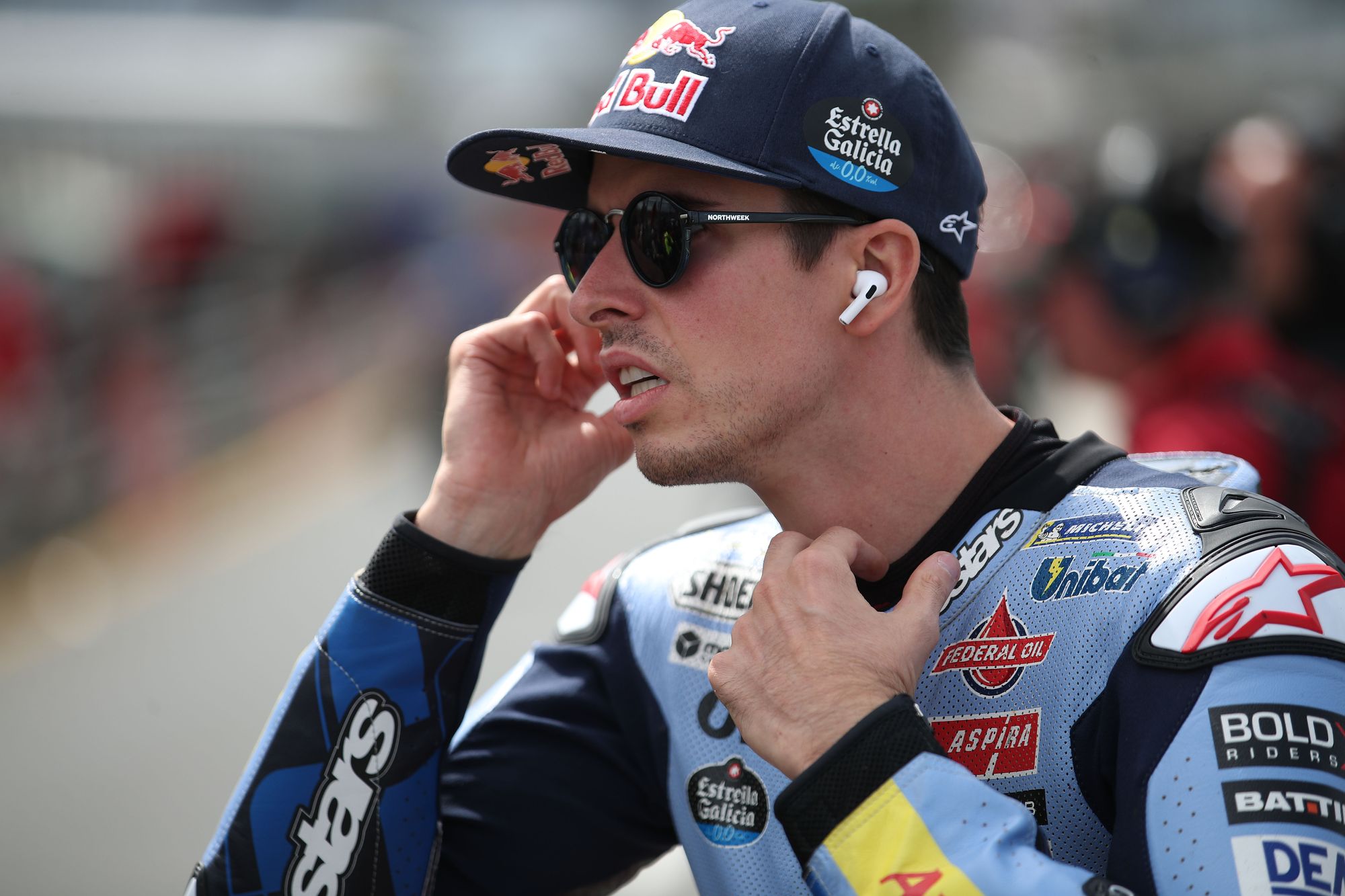 Still nursing broken ribs, it wasn't an easy weekend for Alex Marquez on one of the more physical tracks of the calendar.
And while the pain and discomfort he was in is reflected in his finishing position in relation to the other Ducatis on the grid, it's clear that form is slowly but surely starting to come back for the Gresini rider.
Though he's preparing to just struggle through in Thailand again next weekend, his end to the season should be sharper.
8 Augusto Fernandez
Started: 17th Finished: DNF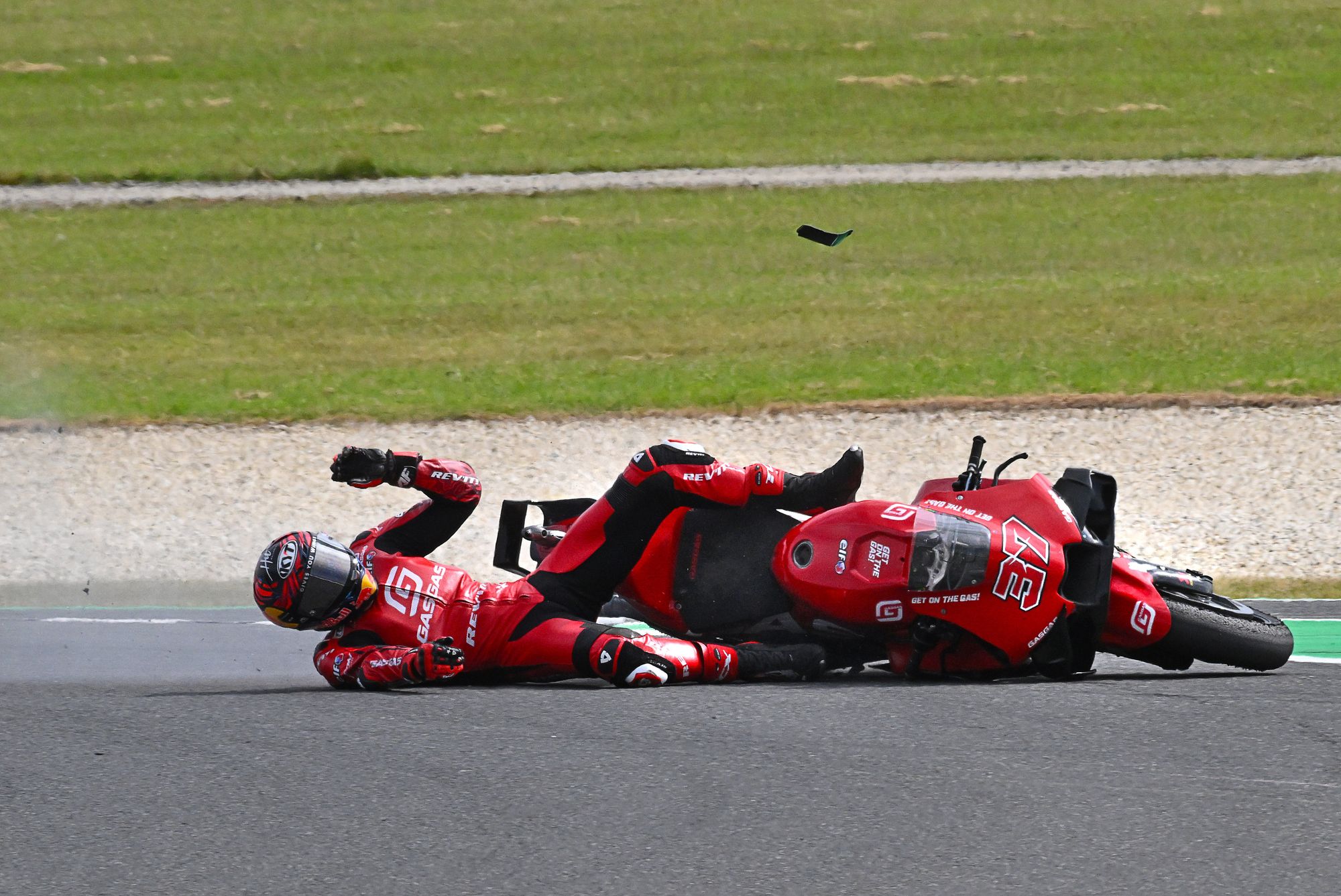 This season has featured plenty of ups and downs for Augusto Fernandez and Australia was no different, with the high coming early on as he showed an impressive pace in qualifying that unfortunately didn't translate into the race.
Unlucky not to get through to Q2 (though he had a grid penalty coming anyway), the fact that the once-struggling qualifier was the man chosen by Marc Marquez to latch onto for a fast Q1 lap is quite the significant step forwards for the season's only rookie.
9 Aleix Espargaro
Started: 4th Finished: 8th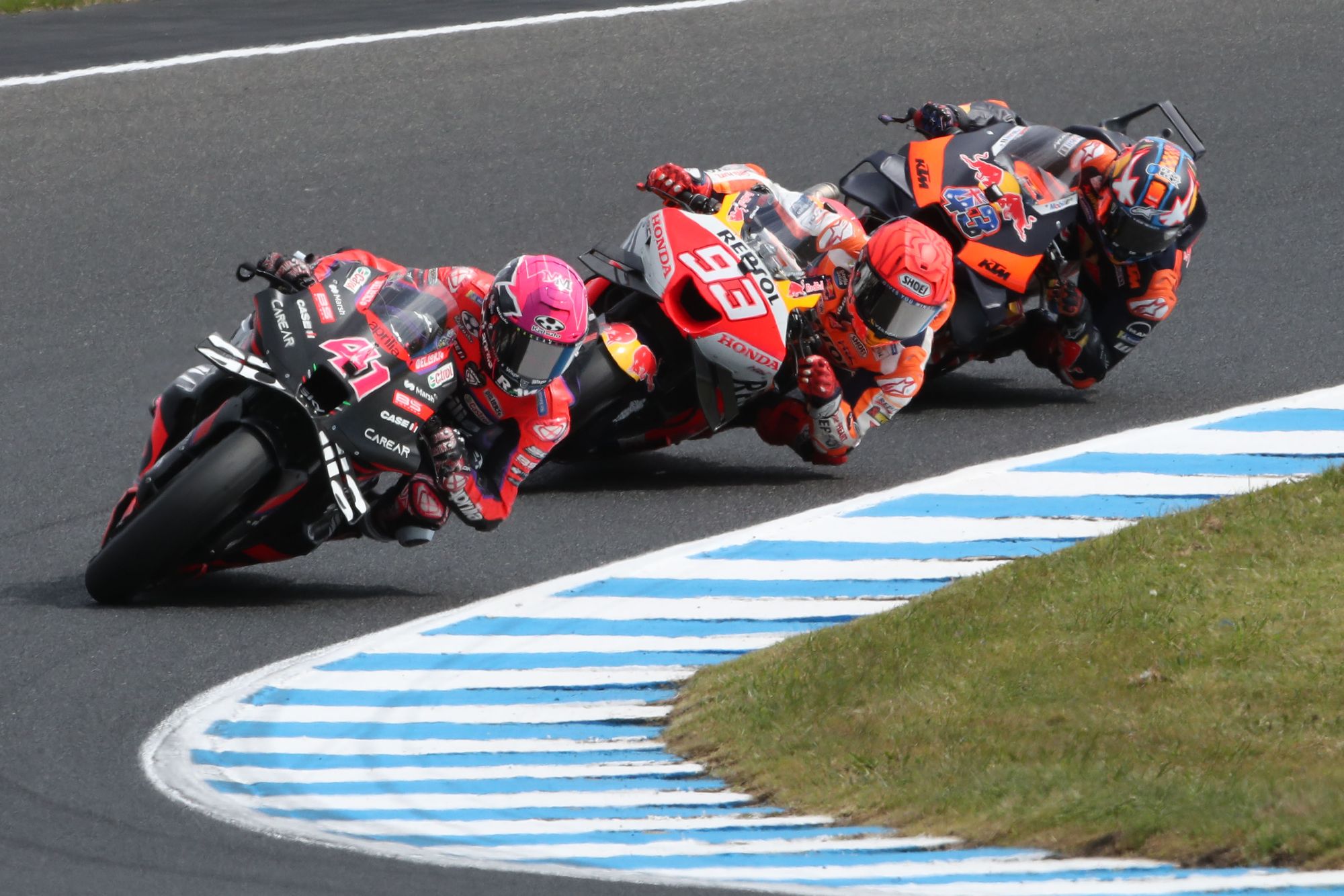 Factory Aprilia rider Aleix Espargaro didn't hold back after Saturday's race when he described its performances this weekend as embarrassing - something that hints at what he was really expecting from Phillip Island.
Absolutely a circuit where Aprilia should be at the front, and one where it was expecting to be, that all went wrong thanks to an inability to dial out multiple problems, and it's no surprise that Espargaro was left looking at the battle for the win with frustration.
10 Jack Miller
Started: 8th Finished: 7th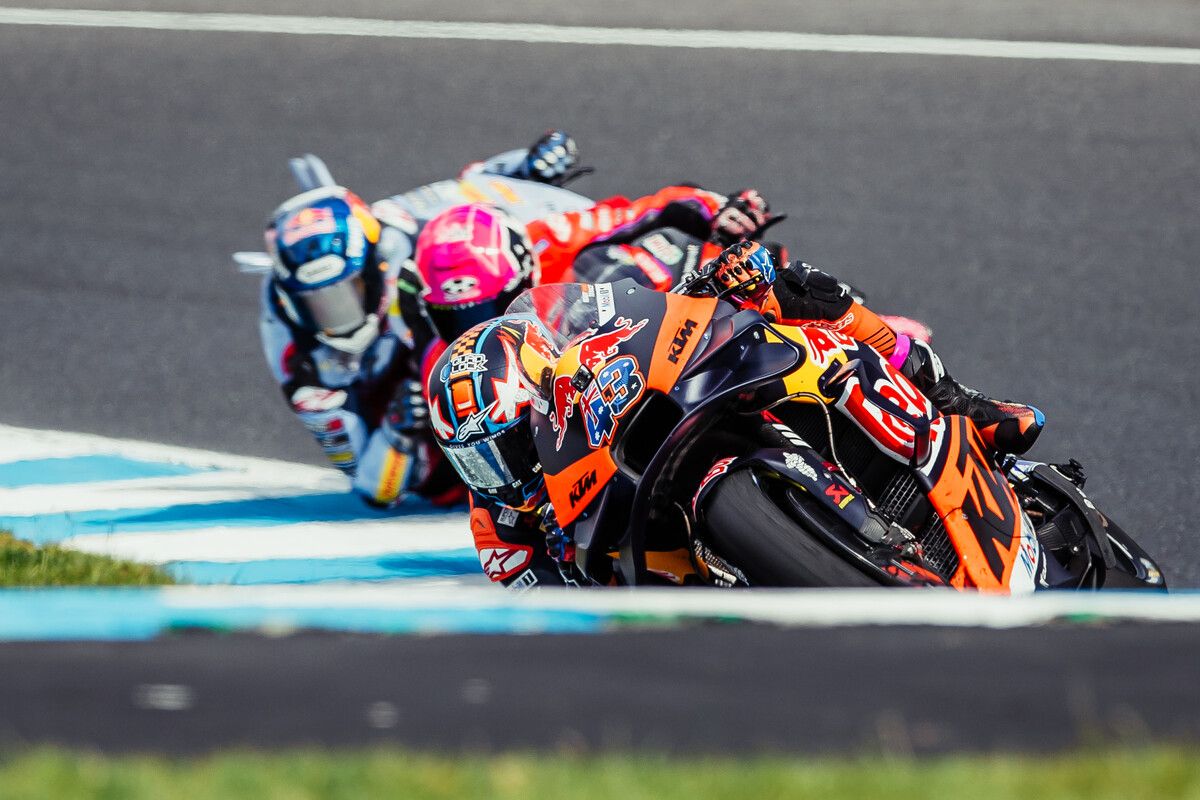 Not at all Jack Miller's worst performance of the season, as he saw the chequered flag in the long format race in a relatively healthy seventh place.
But, with a big battle for the win in front of him and a home crowd there to cheer him, specifically, along, it's still fair to think he's leaving disappointed about what could have been on a weekend where the KTM RC16 was performing well.
11 Luca Marini
Started: 18th Finished: 12th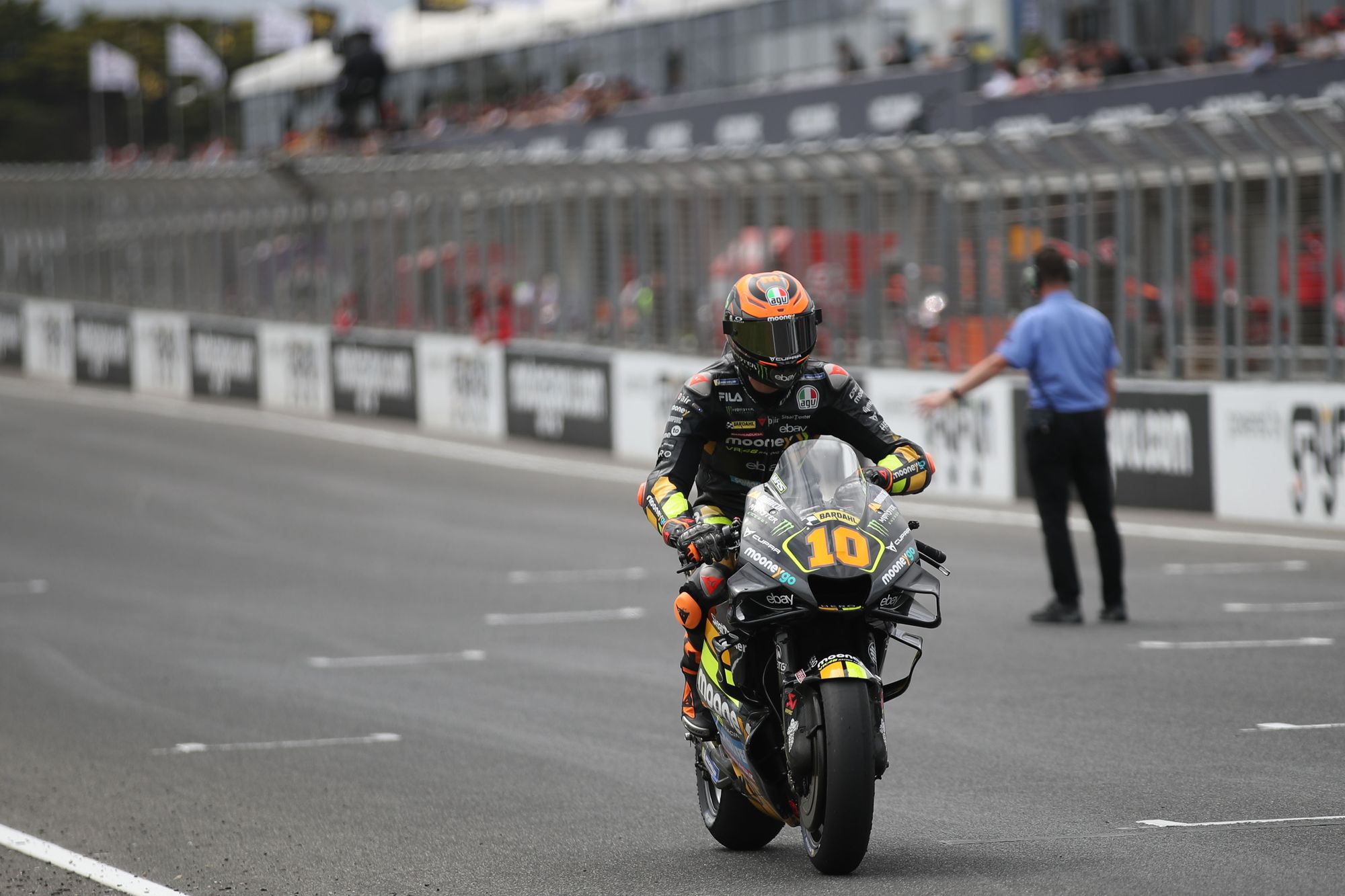 Admittedly still managing his shoulder injuries from India, Luca Marini's biggest problem right now is that VR46 team-mate Bezzecchi, more recently hurt with the same problem, is showing him up a little.
Never finding the rear grip that he was looking for at Phillip Island (a complaint unique to him among Ducati's eight bikes) and an instigator in Joan Mir's crash to boot, Marini's weekend was very much one to forget.
12 Maverick Vinales
Started: 9th Finished: 11th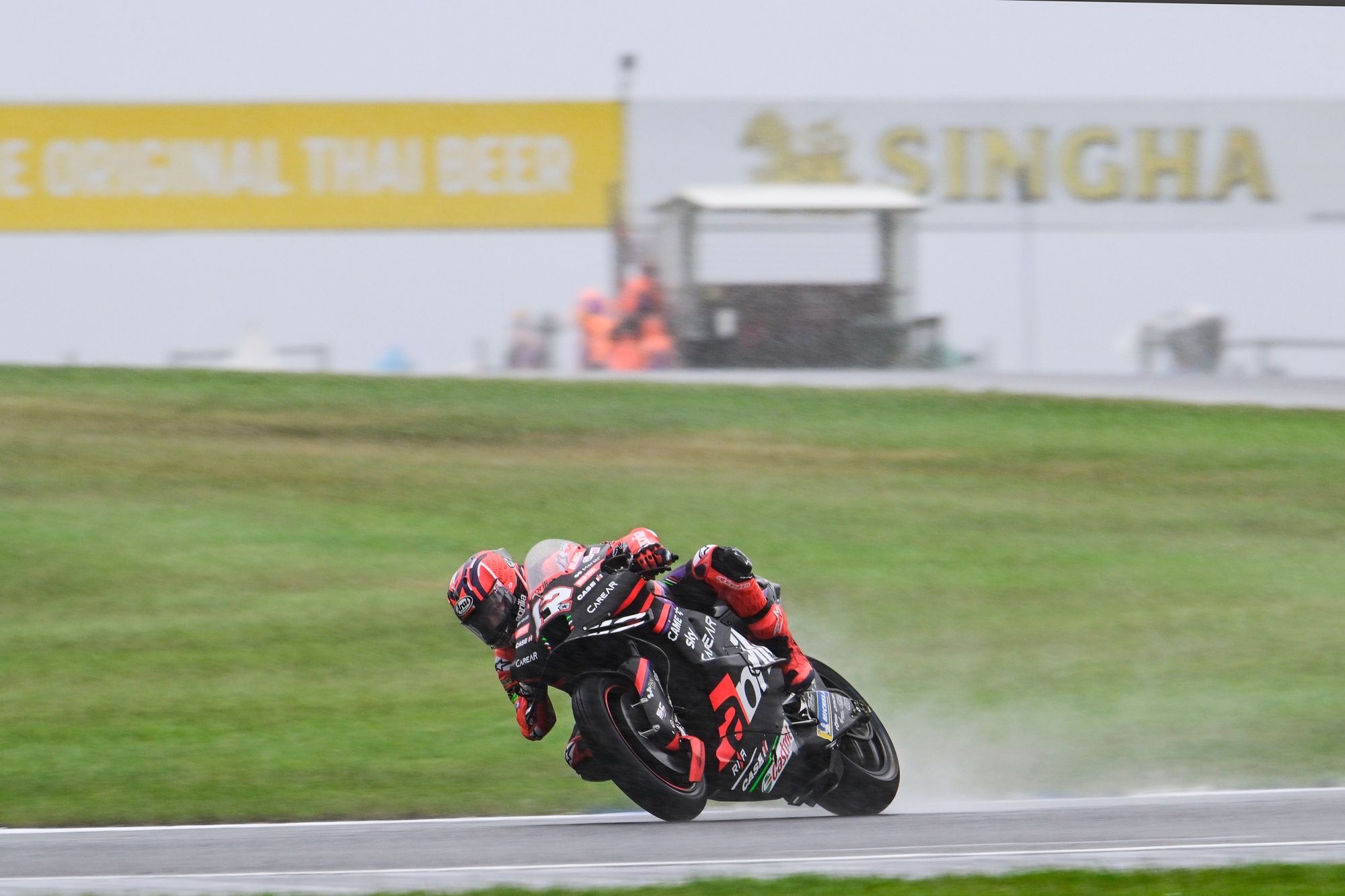 At the end of Friday's practice sessions, it was absolutely Maverick Vinales who was the most bullish about his hopes for the weekend, given the pace he was exhibiting and how comfortable and confident he was on the bike.
Yet that all very much escaped him when it mattered, and it feels like yet another chance to finally win on an Aprilia got away from him just because he and the team couldn't dial out a few lingering performance issues with the machine.
13 Taka Nakagami
Started: 21st Finished: 19th
It really does feel like Taka Nakagami is, if not quite going through the motions, then at the very least simply out there at the minute developing and data collecting for Honda.
That's at least more useful to Honda than his crashing stablemates or a few others at different factories who you sense aren't really fully committed to their work are being.
Nakagami's slow but steady approach won't win any races but it might at least help make a better RC213V.
14 Pol Espargaro
Started: 11th Finished: 18th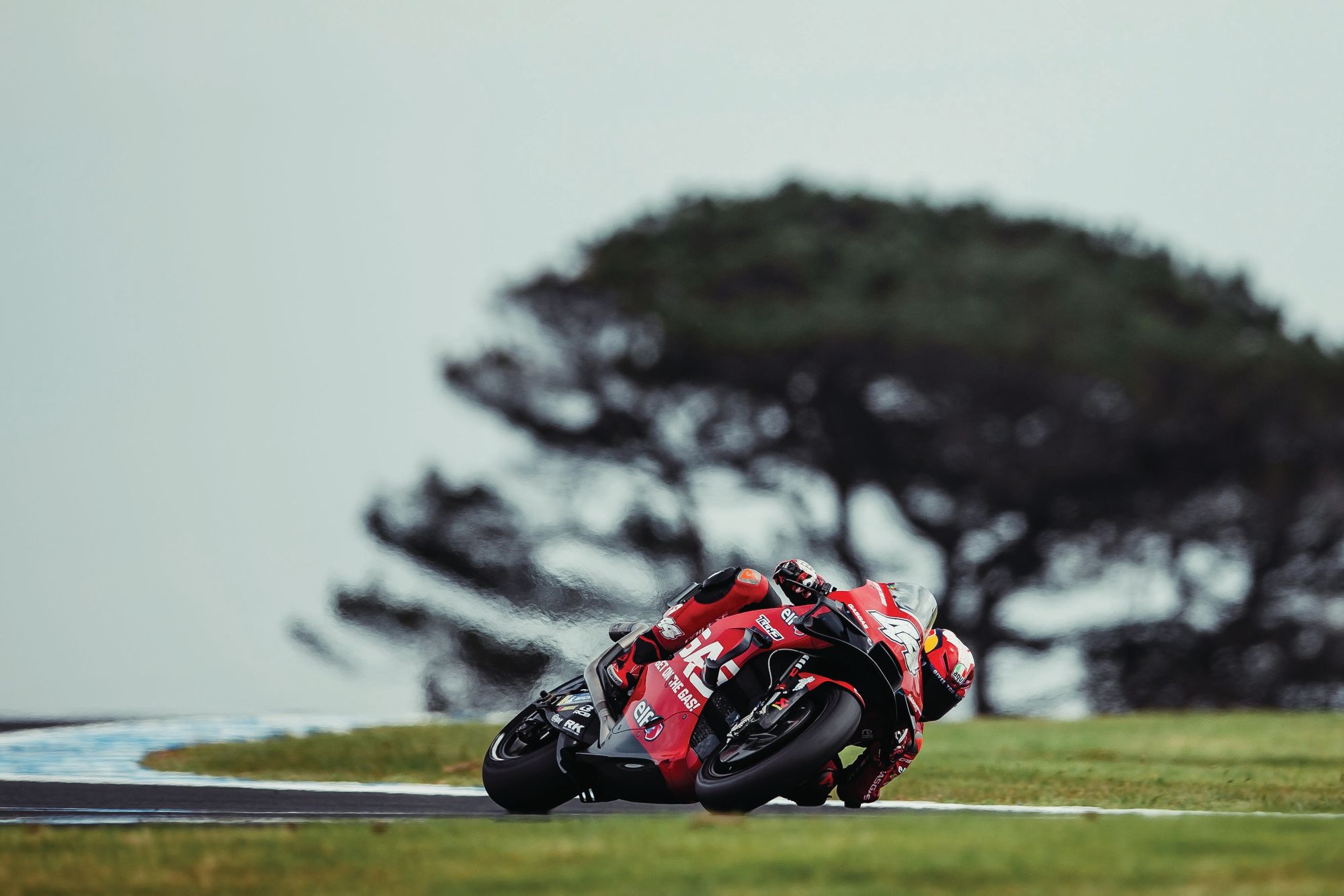 When a handful of riders took a gamble on soft tyres in Saturday's race, some of them made more sense than others - and one that you can understand is Pol Espargaro's.
Qualifying well and trying to find some sort of advantage for the race, he went with the least durable rear. He might have paid the price for it by sliding back through the pack, but given his expectations and his physical condition, it's not the silliest bet that someone took on tyres during the race.
15 Miguel Oliveira
Started: 19th Finished: 13th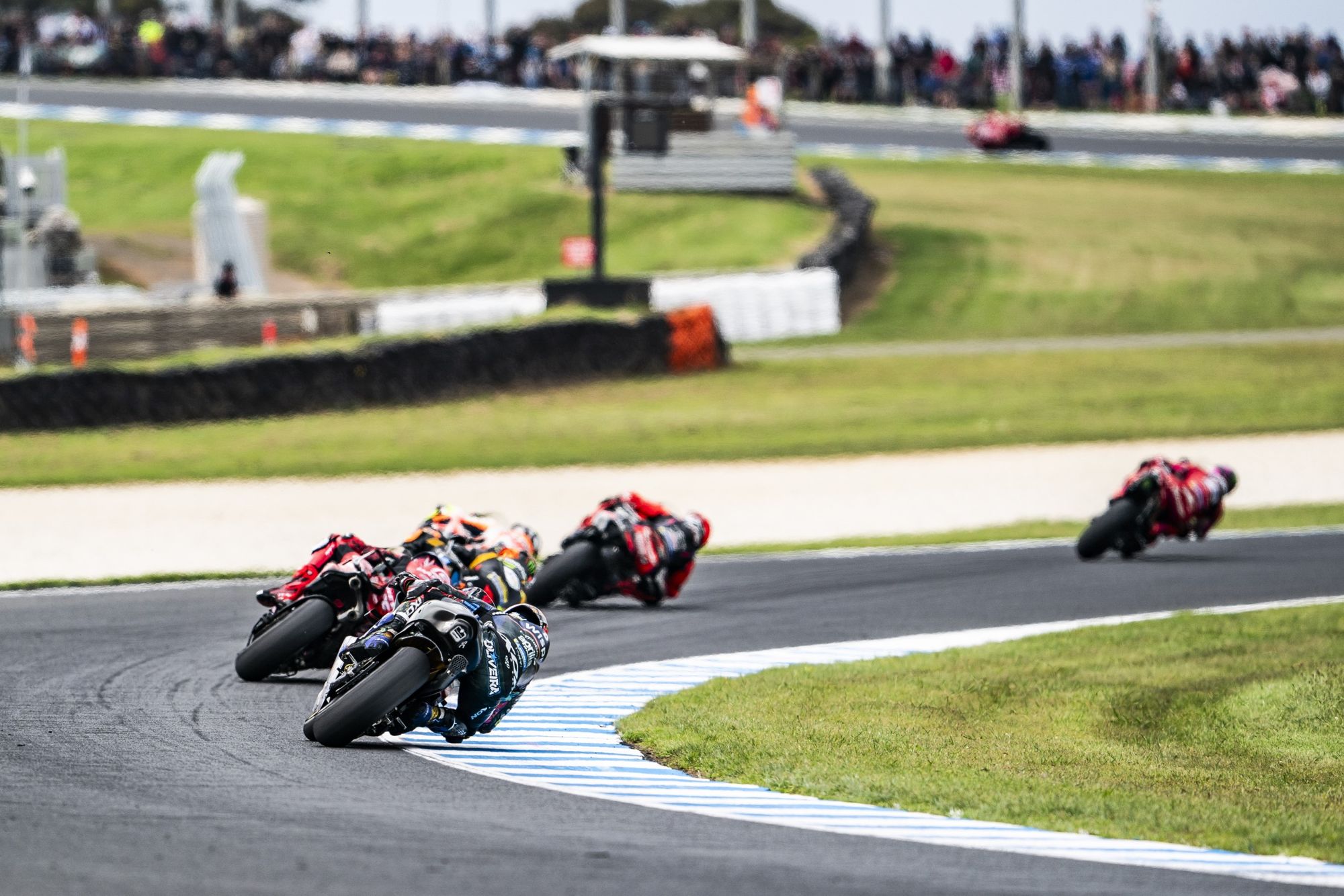 You'd have been forgiven for not realising that Miguel Oliveira was even in Australia this weekend, so anonymous was the RNF Aprilia rider.
Never finding even the hint of form that his fellow RS-GP riders showed at times, the result was disappointed and just a few points.
It's entirely possible that rampant speculation about his 2024 plans, potentially with Repsol Honda, has pulled a bit of focus.
16 Fabio Quartararo
Started: 16th Finished: 14th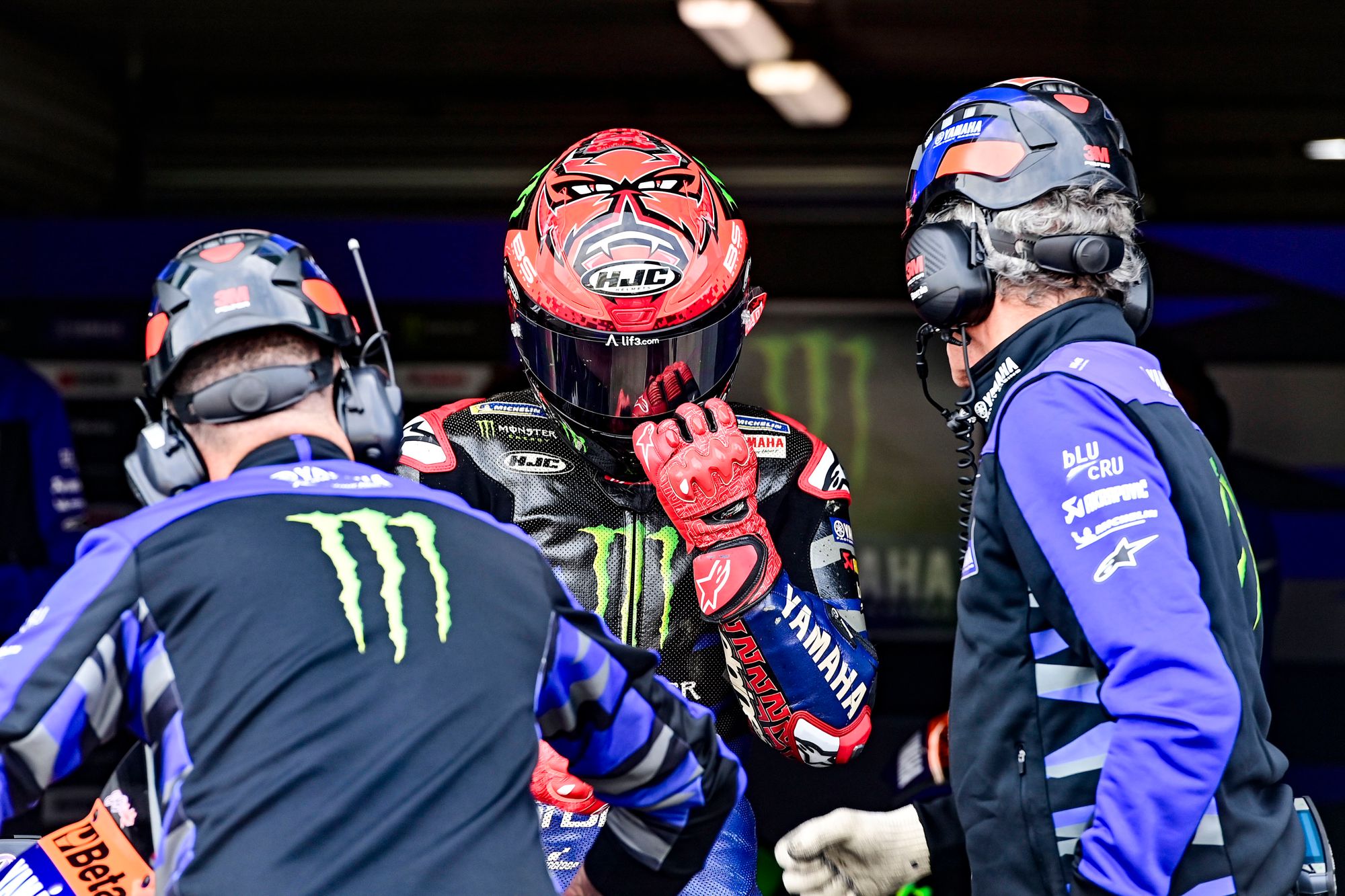 With a bike like Yamaha's M1, you expect far, far more than what Fabio Quartararo showed at a track where the machine has always flown.
Yet, with Quartararo complaining that Yamaha's lost its amazing turning ability of the past while still remaining slow on straights, it's not a surprise to see it struggling so much.
But it's a circuit where a rider can make the difference, and you get the distinct impression that Quartararo has checked out a little now.
17 Raul Fernandez
Started: 14th Finished: 16th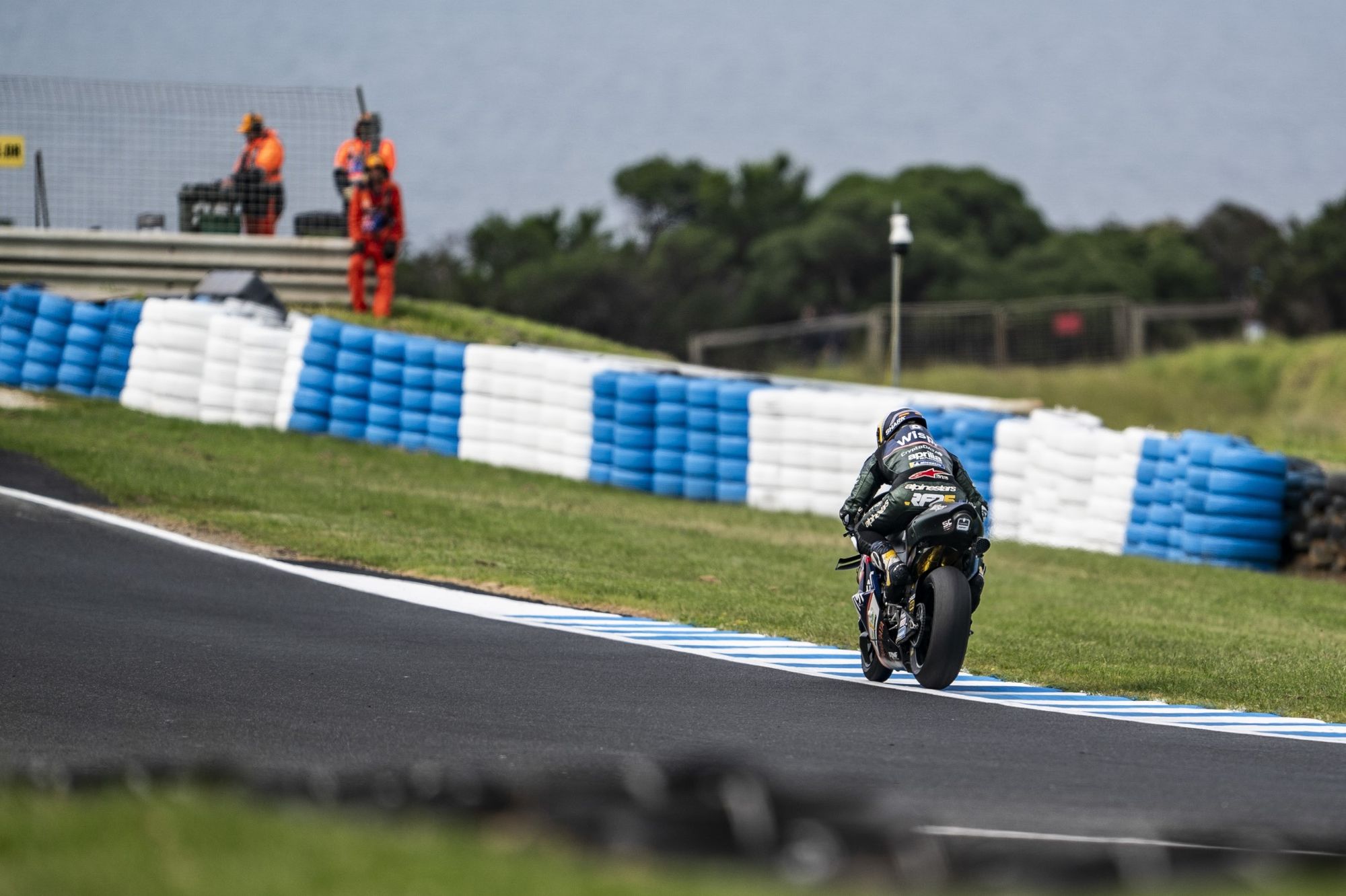 In the last few rounds Raul Fernandez has built up a strong run of form as he slowly but steadily adapts and improves on the satellite Aprilia, and it actually looked initially like he'd do the same at Phillip Island.
But, mistakes in the race cost him his chance, and the end result is far from what he would have been expecting sitting on the grid.
18 Franco Morbidelli
Started: 20th Finished: 17th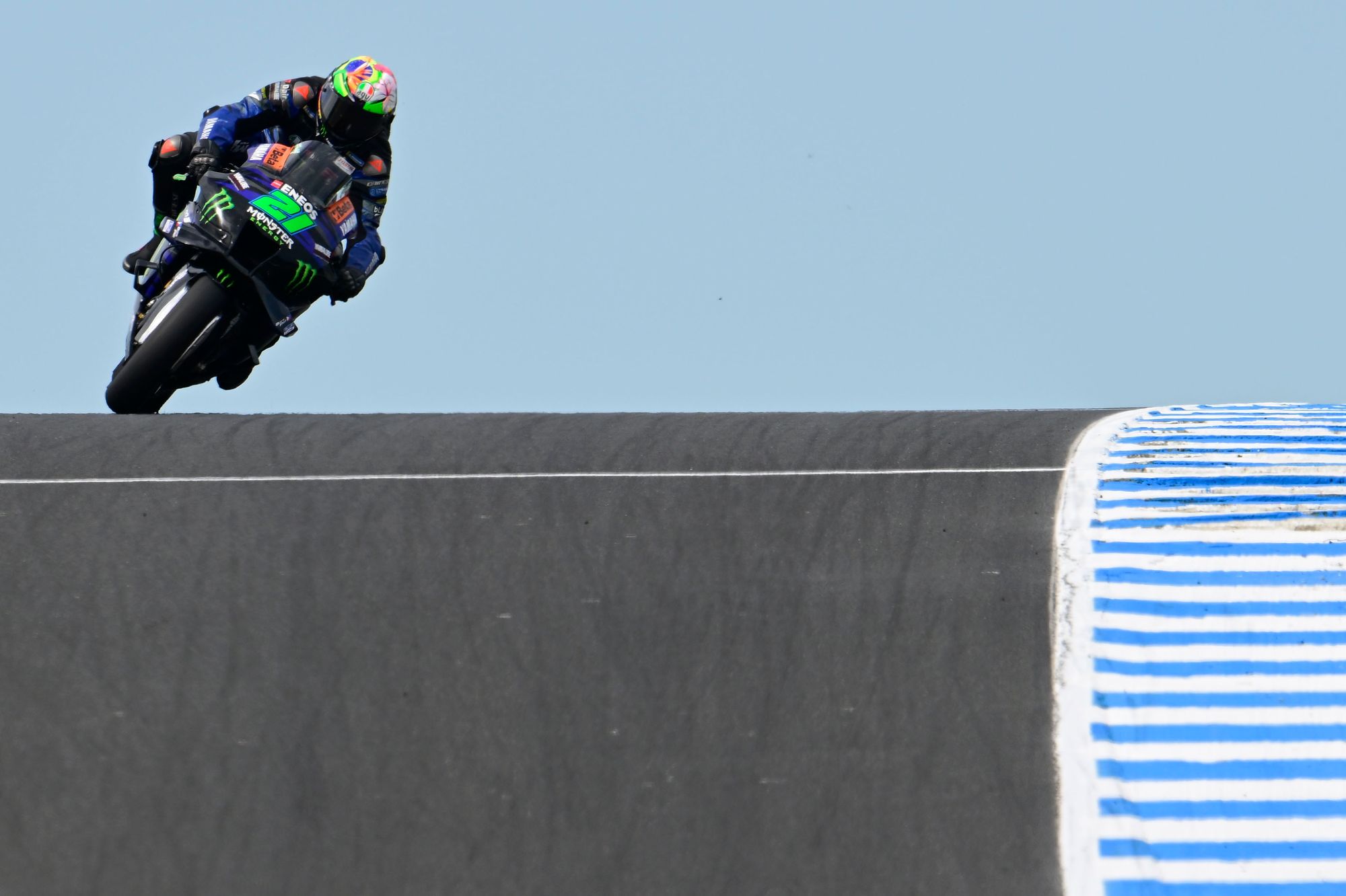 Positives for Franco Morbidelli? Not too far away from Yamaha team-mate Quartararo at the chequered flag.
Negatives? Just about everything else, because it's quite obvious that nothing is working for him at the minute.
The end of the season cannot come soon enough, something no doubt reinforced by watching the bike he'll ride in 2024 take the win on Saturday.
19 Enea Bastianini
Started: 12th Finished: 10th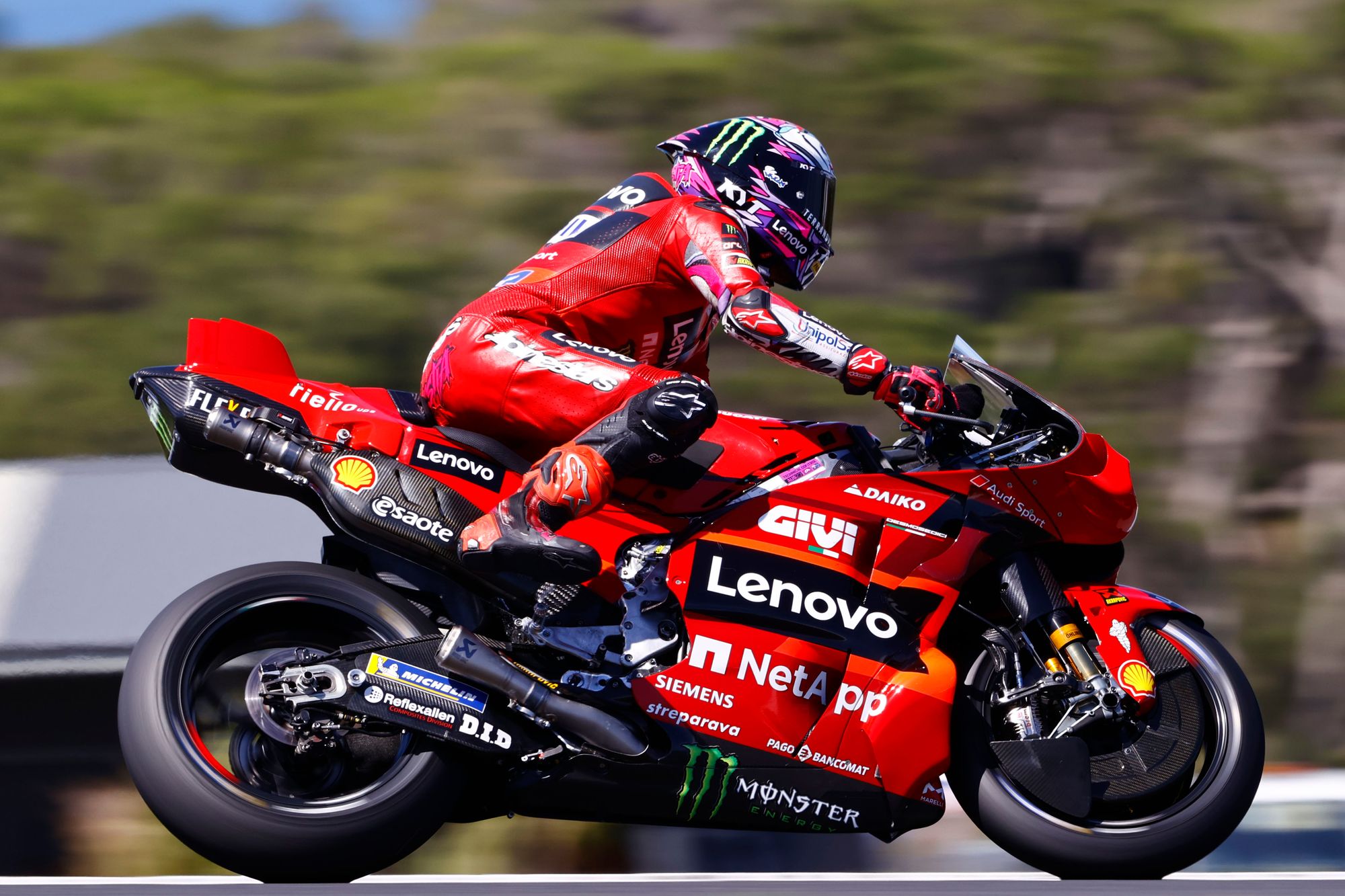 Another rather uneventful weekend for the second factory Ducati, and another where you have to question what now looks like the somewhat premature decision to keep him in factory red for 2024 rather than promoting Martin.
Sure, Bastianini's still on the road back from fresh injuries, but Phillip Island was more about a rider not adapting very well to a unique circuit than it was to any lingering effects from the broken hand and foot he sustained six weeks ago.
20 Joan Mir
Started: 15th Finished: DNF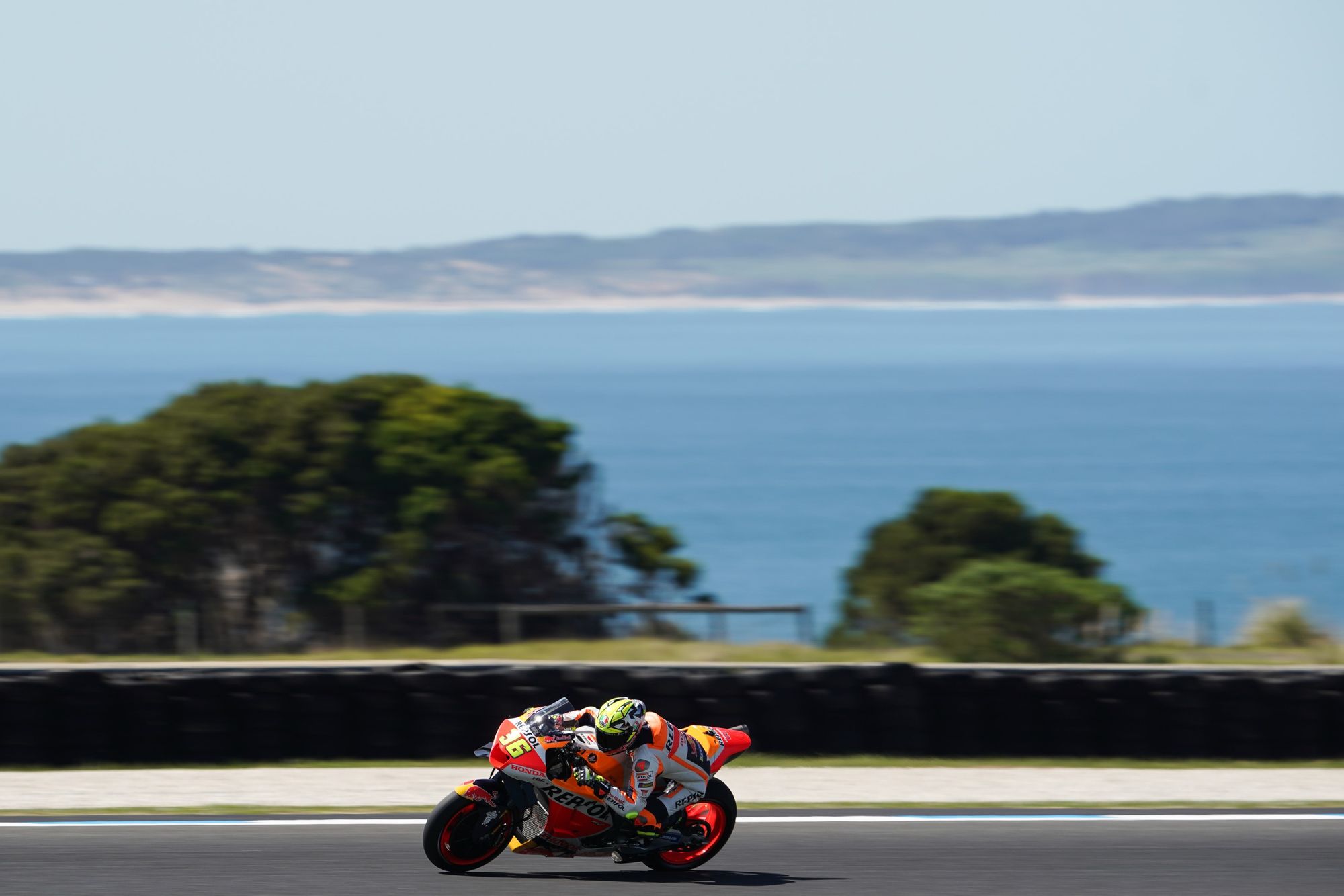 Nothing has defined Joan Mir's 2023 season more than crashing, and Phillip Island was yet another example.
Not entirely his own fault this weekend, as he had a little help along the way from Marini, it nonetheless just reinforces the idea that there's nothing at all to be optimistic about this year for the 2020 world champion.
Whether a new year and new team-mate will change anything remains to be seen, but his clock is ticking.
21 Jorge Martin
Started: 1st Finished: 5th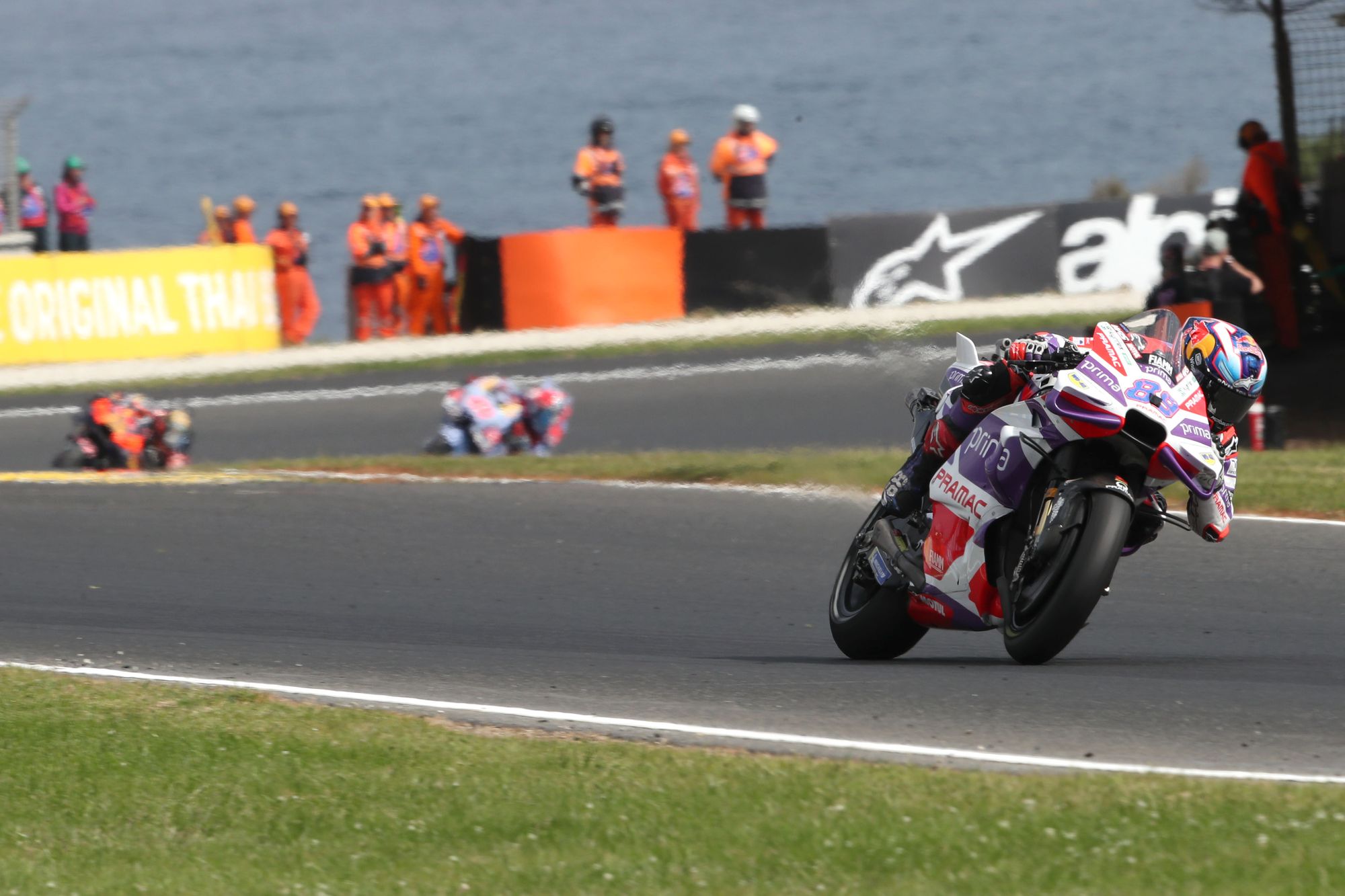 When you're an underdog betting on yourself in exceptional circumstances, you can take risky decisions regarding your tyres (see also: Marc Marquez).
But doing so when you're fighting for a championship is, depending on how you look at it, either stupid or arrogant.
Martin's decision to go with a soft rear on Saturday afternoon will be remembered as the decision that might have cost him a world championship, and it's made even worse by the fact that, on mediums, he would still have been right in the fight with Bagnaia at the end.