In the week after finally having it confirmed that he was on the 2024 MotoGP job market, Fabio Di Giannantonio has finally lived up to his potential on the Gresini Ducati with first what was then a career-best fourth place at Mandalika last Sunday and now an impressive podium finish at Phillip Island.
It's all come too late to save his seat, and as he's being replaced by none other than Marc Marquez maybe nothing was going to save his seat anyway.
On the surface, of course, there's simply no discussion about the fact that, Australian Grand Prix podium or not, the decision to replace Di Giannantonio with a six-time MotoGP champion is the correct one.
Arguably, there are only a few riders on the whole of the current grid who you'd consider to be truly safe from such a threat - and plenty of other names in Ducati's eight-bike MotoGP structure would probably be just as vulnerable against a Marquez deal.
But there might also an argument that the strength of Ducati's current satellite bike package has been a double-edged sword for Di Giannantonio because of the yardsticks that have been used to measure his performances for the past year and a half.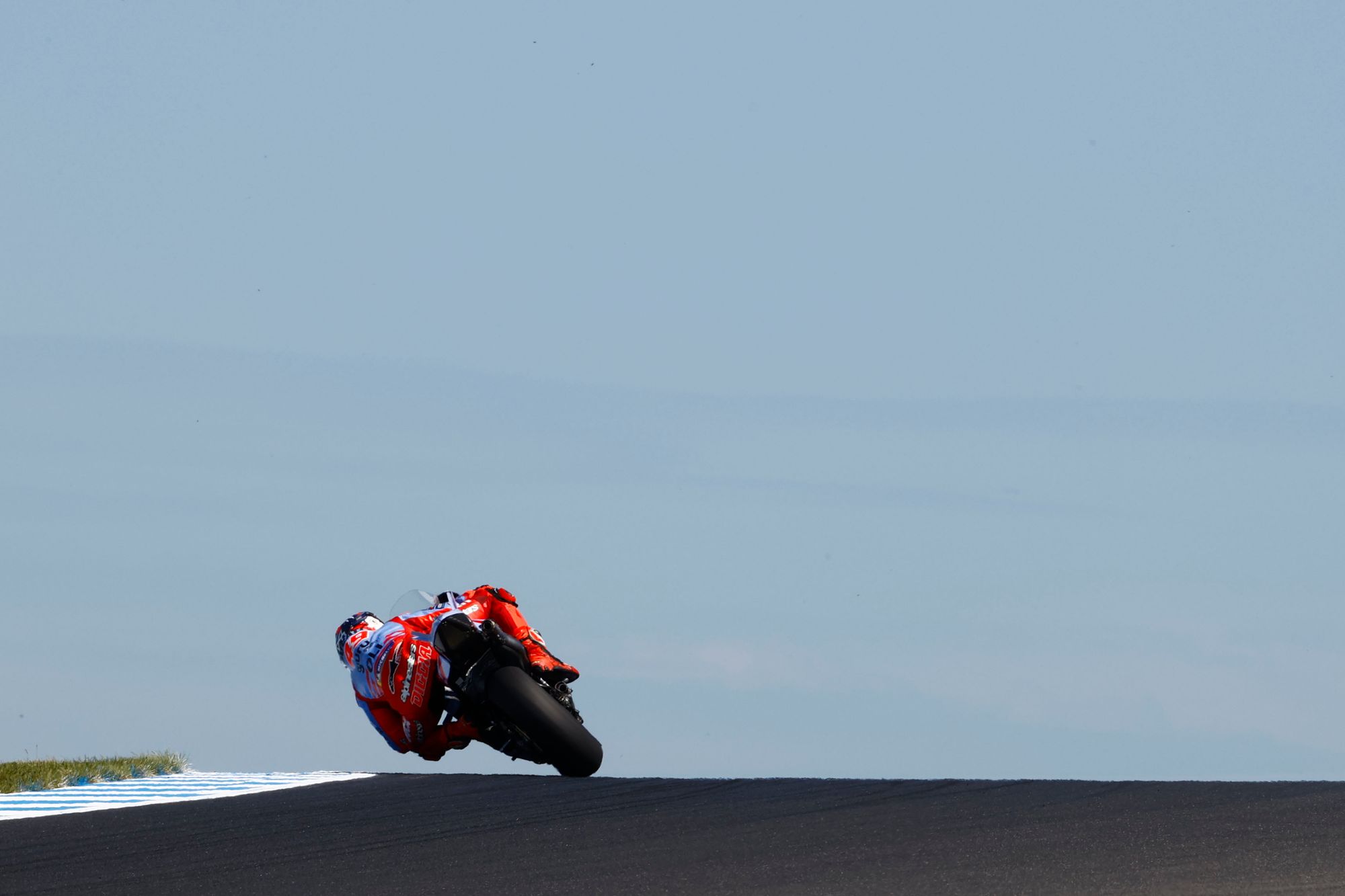 At Ducati he's been up against a complement of utterly dominant fellow racers on the same bike as him.
He has, of course, taken longer to adapt to the bike than those around him, with VR46 Ducati rider Marco Bezzecchi (who joined the championship at the same time as Di Giannantonio) perhaps the most damning example considering his race-winning form since the very early stages of the pair's second season this year.
That ignores the support structure that they've had around them until now, however. Di Giannantonio had a rookie crew chief in 2022 who did him more harm than good - a process that he's spent the best part of 2023 undoing under the tutelage of 2020 championship-winning chief engineer Frankie Carchedi.
Yet every single weekend until very recently, Di Giannantonio has been dismissed (often regardless of his actual finishing position) as the worst of Ducati's eight runners, a situation that has inevitably contributed to his status as a currently-jobless podium finisher.
Had he made his MotoGP debut at the start of last season on a satellite Honda, Yamaha, Aprilia or even a KTM, you'd imagine that his situation right now would be considerably different, given that his performances would likely have been much closer to the brand frontrunners in a pack of bikes half the size of Ducati's.
DI GIANNANTONIO'S VIEW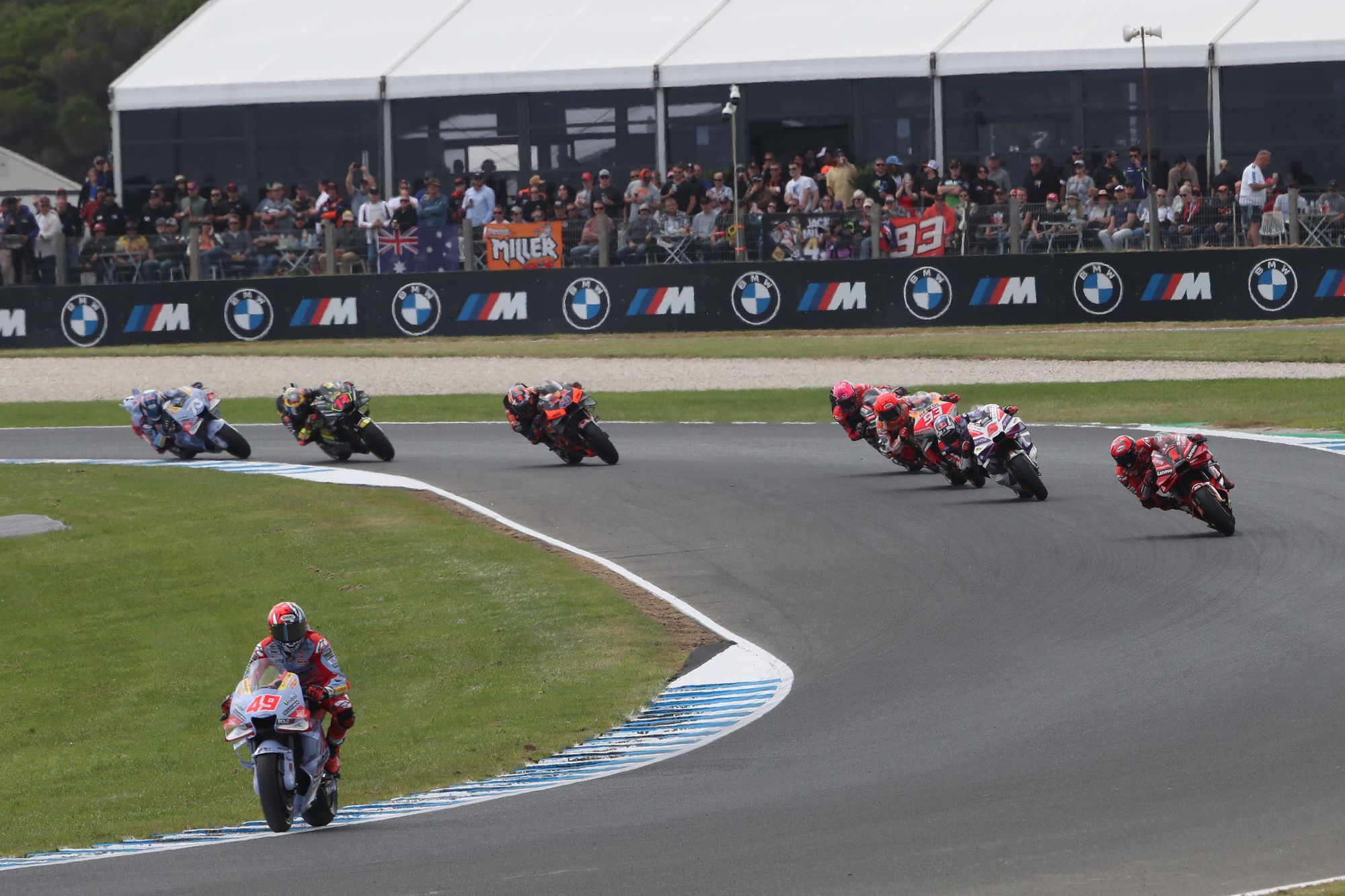 To his credit, Di Giannantonio admits that's not an excuse for the situation that he's found himself in.
Rather than dwelling on what could have been elsewhere, he was quick after his podium finish to balance the situation and admit that in his eyes the positives of riding a Ducati outweigh any negatives.
"It has been an honour to ride the Ducati in MotoGP," he said when asked about his situation by The Race.
"It is a fantastic machine, it's so fast, it has a lot of potential to do great things. As you can see, we're three together on the podium and most of the time the Ducatis are topping the class.
"It's also been great from my side to learn from these guys. To have the possibility to compare your data to theirs gives you an incredible opportunity to grow, to learn and to improve.
"From your own side, it's not easy because you have the same Ducati as Pecco [Bagnaia] and you have to win like him.
"But it's a process. Part of the process is to understand, to crash, to not do a good job, and then to do a good job and to get better.
"If I have to put it in a balance, then for sure it's a privilege to race with a Ducati."
STRAIGHT SWAP WITH MARQUEZ?
And while his future might remain unclear for now, the 25-year-old Italian is keen to utilise his new-found form and podium success to dream big - by very much aiming for the only seat currently open on the 2024 MotoGP grid: the Repsol Honda vacated by Marquez.
Something that as recently as a few months ago would have been utterly ridiculous to even contemplate, the reality right now is that, with Honda's top priorities (Aprilia riders Miguel Oliveira and Maverick Vinales) seemingly locked into contracts for next season, there might well be a faint chance for a one-year deal with the team to tide it over and keep Di Giannantonio on the grid at least for now.
"We have tried to be in the zone," he explained of late, "and to never lose the focus on ourselves. I always try to improve myself to be better, faster, and for sure it's not been easy but it's all part of the game.
"Our goal, and let's say our only revenge, is to be fast on track.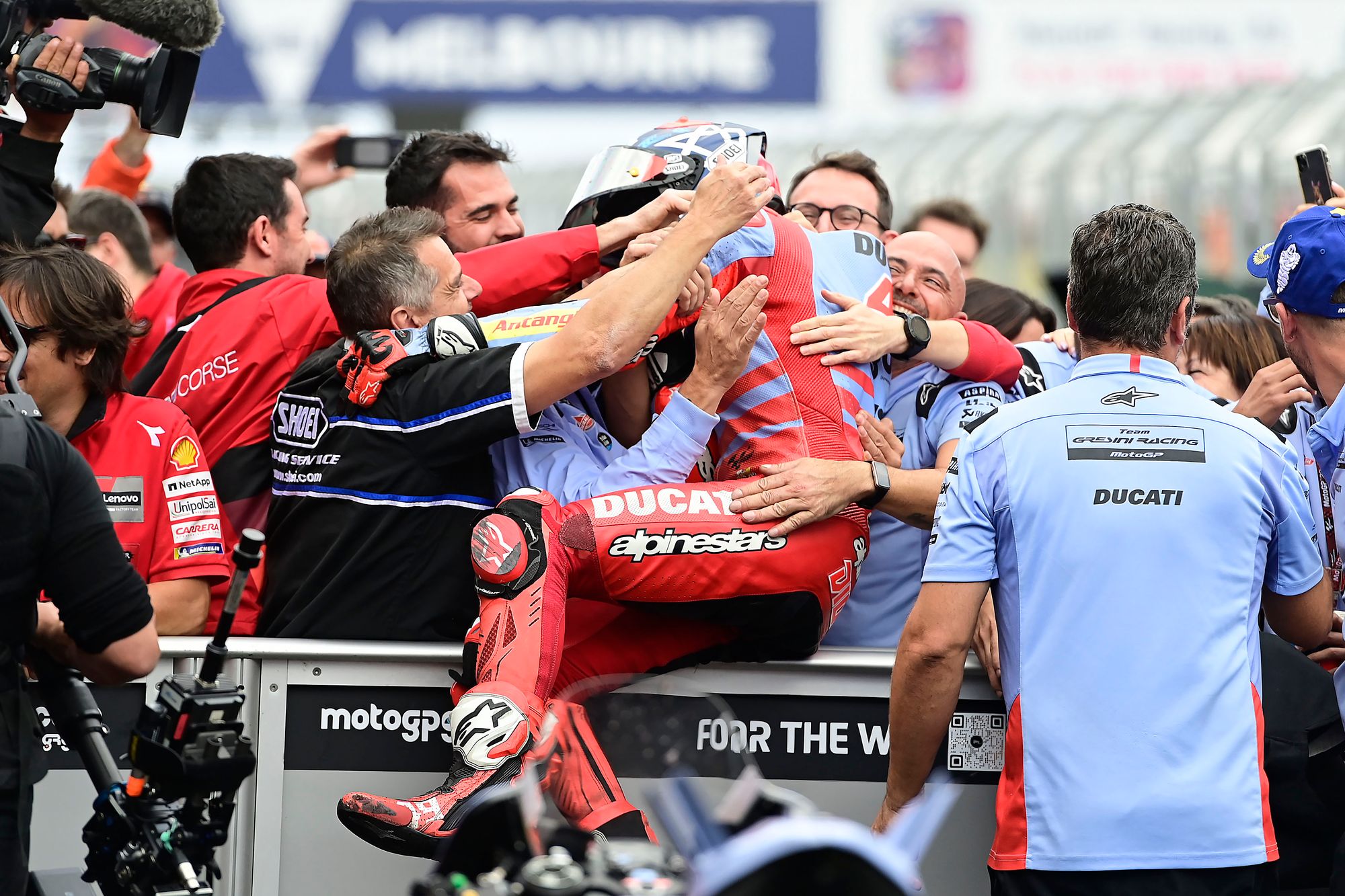 "At the minute I only have an offer from the bar next to the circuit, but we're working hard!
"Jokes aside, for sure the goal is to stay. I feel like a MotoGP rider, and I'm proving to myself and to everyone else that I'm fast enough to stay on this grid.
"At the moment, it seems that we have a few chances, and we will see how it will evolve on the next offers.
"It seems at the moment that Honda is the [available] seat. My goal is to stay, and if there is a seat at Repsol Honda then why not take it? But in this paddock you never know."