The protracted Marc Marquez MotoGP 2024 transfer saga effectively wrapped up last Wednesday with Honda's announcement he was leaving - and officially wrapped up on media day at the Mandalika circuit as the Gresini Ducati team officially welcomed him into the fold.
It had been a long, cloudy road getting there - and, appearing in front of the press for the first time as a Gresini signing with the newfound clarity of his plans, Marquez inevitably faced no shortage of questions.
And while he still kept some of the cards close to his chest, most of the holes in the Marquez-to-Gresini story were filled in neatly by his answers.
THE TIMELINE AND THE TEASING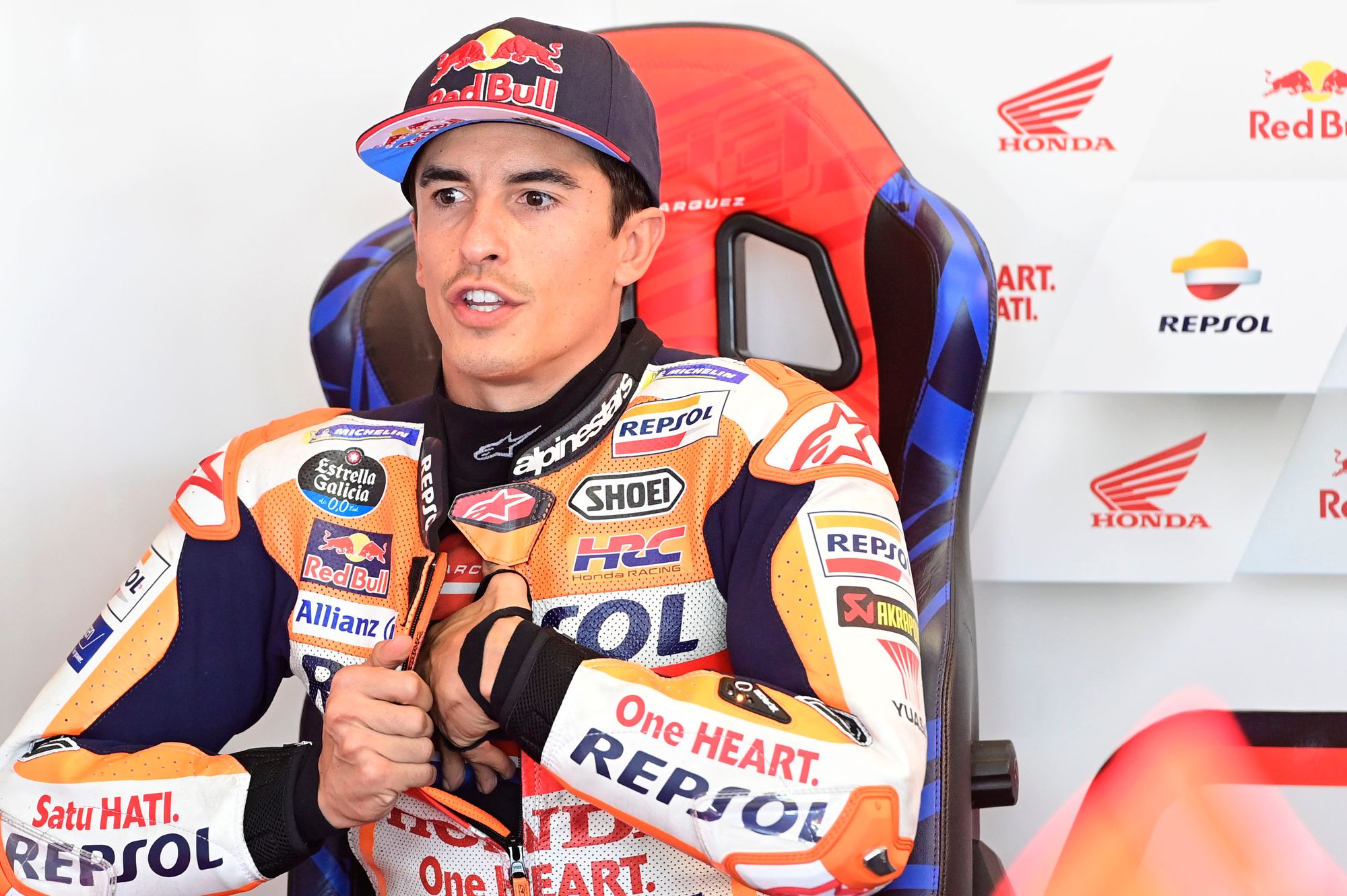 The Marquez-to-Gresini rumour first exploded in the MotoGP paddock at Misano last month, helped very much by Marquez stoking the fire through both very deliberate language and a social media post tailor-made to intensify speculation.
Even if the motivation for a Gresini move was easy to understand at the time already, that part of it didn't add up. Why was Marquez so playful about the prospect of breaking contract with Honda, a manufacturer he had such a huge history with and one he has never treated with anything but the utmost respect when it came to public statements?
It makes sense now - Marquez didn't really think he'd be doing it.
"Of course the decision was not clear," he said at Mandalika.
"It looked like the last two months I played with all of you. But honestly speaking, every week the situation was changing.
"Even in Misano when I posted that video. On that moment I was nearly 90% [staying] in Honda. Even forgetting the test [after the race].
"Then the situation changed. It was super difficult. In the end, last Tuesday is when I took the decision.
"On Tuesday evening I called my manager, I called my assistant, I called my family, and I said 'tomorrow I will call Japan and we will find an agreement'."
GRESINI MADE TO WAIT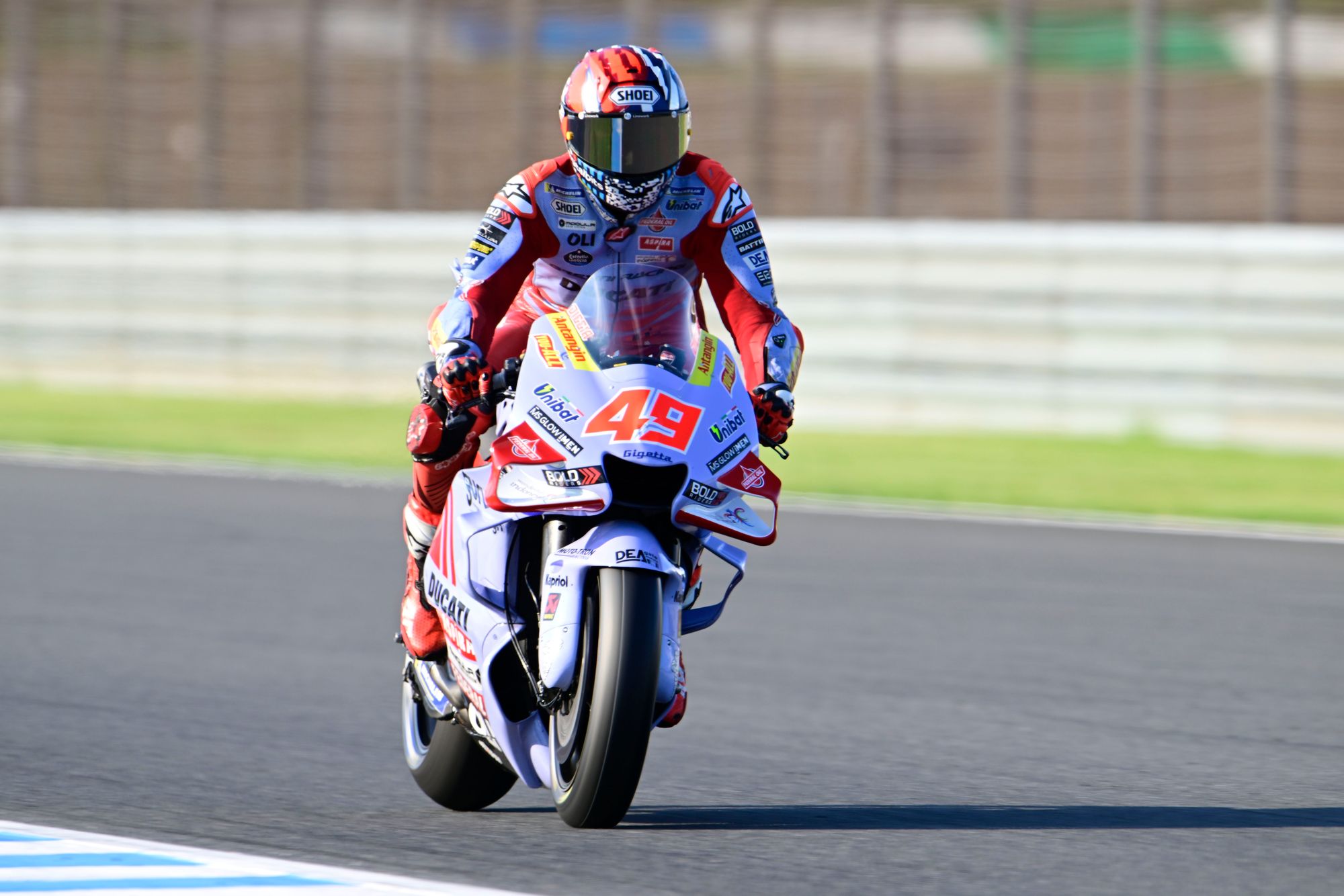 Gresini's earlier actions, though, had suggested there had long been something in the works.
Incumbent Fabio Di Giannantonio always looked near-guaranteed to lose his seat - but Gresini was known to have several potential replacements lined up.
So it was a huge surprise when those options, one by one, signalled that they weren't going to be called upon. This specifically relates to the Moto2 riders - Tony Arbolino looked the favourite but stayed with Marc VDS in Moto2, Jake Dixon also briefly looked the favourite then re-committed to Aspar Gas Gas, also in Moto2.
Why were they taking themselves off the board for a MotoGP promotion? Something big must've been brewing - and, as it turned out, that was the case. But, as Marquez insists, it didn't go anywhere beyond 'brewing' until he had clarity over his plans.
"I had contact at that time with the Gresini team, and I said to them 'I will not go forward with any contract, just if you want to wait for me, wait for me. But I cannot promise anything'.
"Because my decision was last Tuesday, after Japan."
He reiterated this later - that no promises were made, and that the Gresini team took "like a gamble" in waiting for him.
BETTER FOR HONDA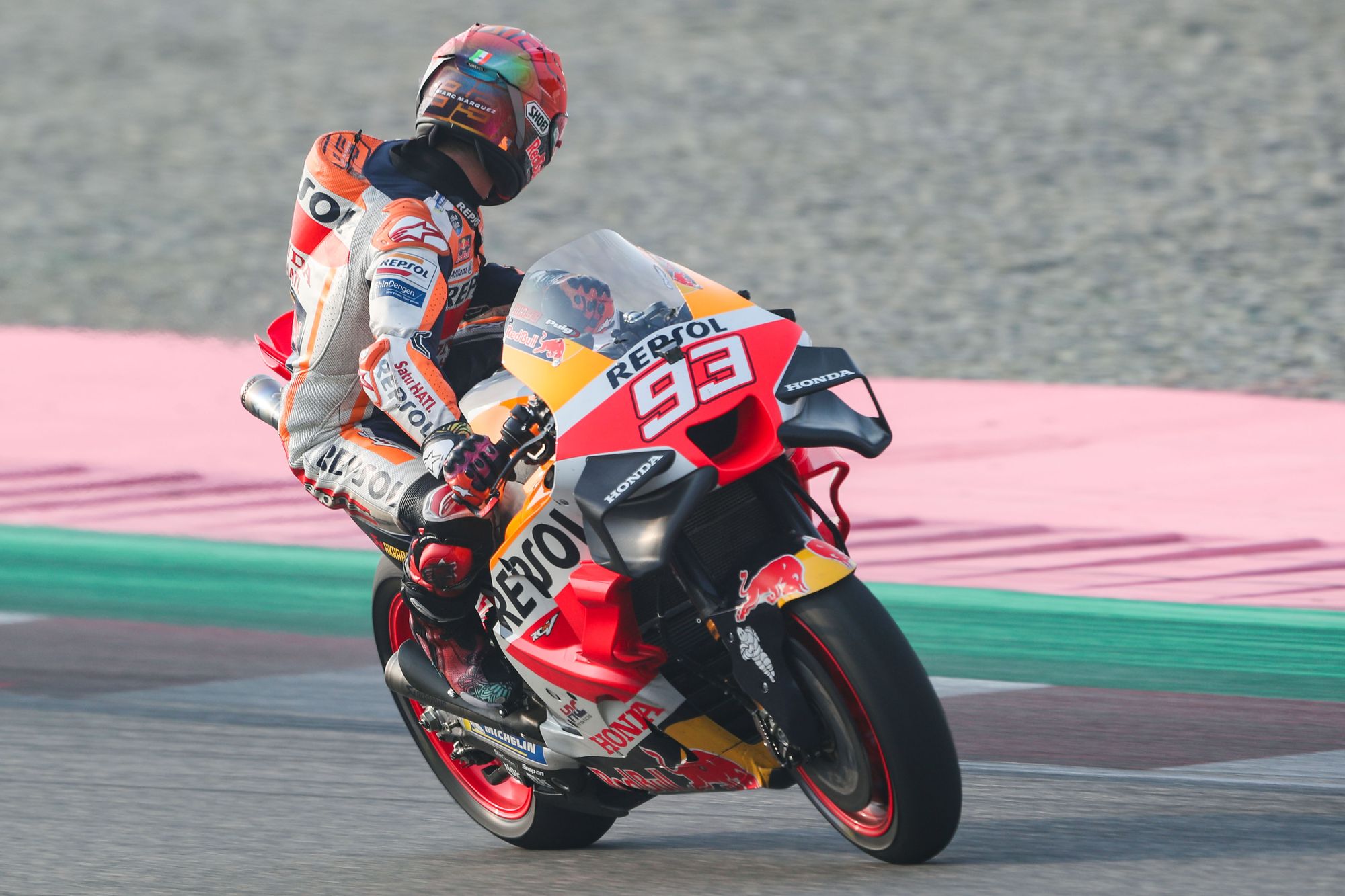 Before the announcement, Marquez had repeatedly emphasised finding a solution that benefits not just him but the Honda project as a whole, even as he positioned himself as very much part of the project.
At the time, this sounded like Marquez painting his potential exit as as a pressure release, perhaps hinting Honda would be in a better place if it got to focus on fixing its unruly RC213V without the spotlight, time pressure and financial demands imposed by Marquez's presence.
It wasn't the most nailed-on interpretation at the time - but it seems to have been very much the correct one.
"I believe that they need time," Marquez said of Honda at Mandalika.
"They need to put all the budget on the bike," he added, having also referenced the fact he was forfeiting a "big salary".
"And manufacturers, brands, they have time. But athletes, we don't have a lot of time. If you lose one year, it's one year less that you will have in your career."
BUT IT'S NOT GOODBYE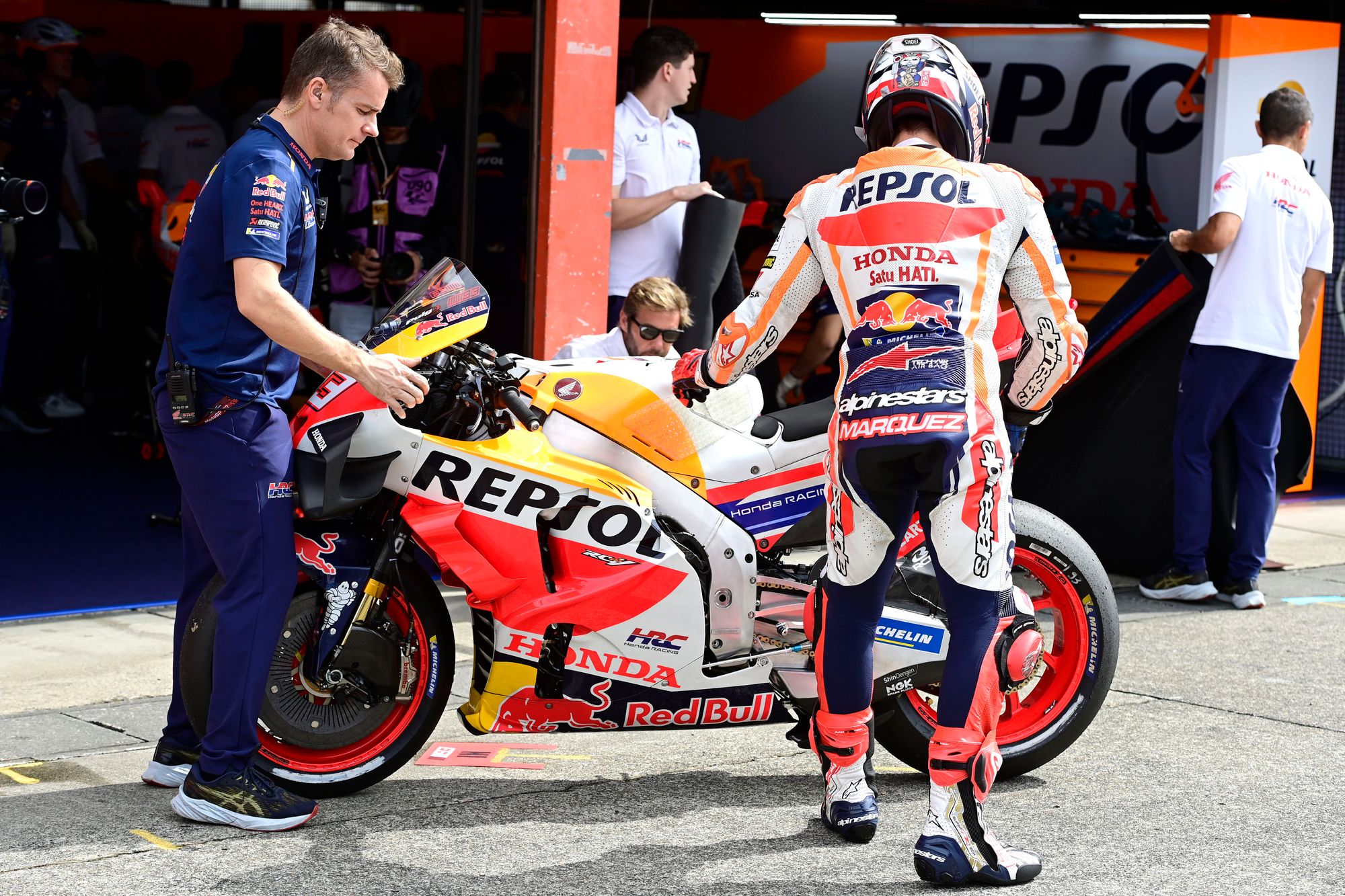 The earliest Marquez could return to racing in MotoGP for Honda after this year is at age 32, although a 2025 reunion seems a little fanciful given the scope of the recovery process that Honda needs to undertake.
Yet there seems to be a genuine belief on Marquez's side that, one way or another, he will find his way 'home' again one day.
"I wish the best for Honda. And for me it's not a bye-bye. It's like, see you later. Sooner or later. But 'see you'.
"I wish for our futures to cross again in the next years."
DEFINITELY NO 2024 BIKE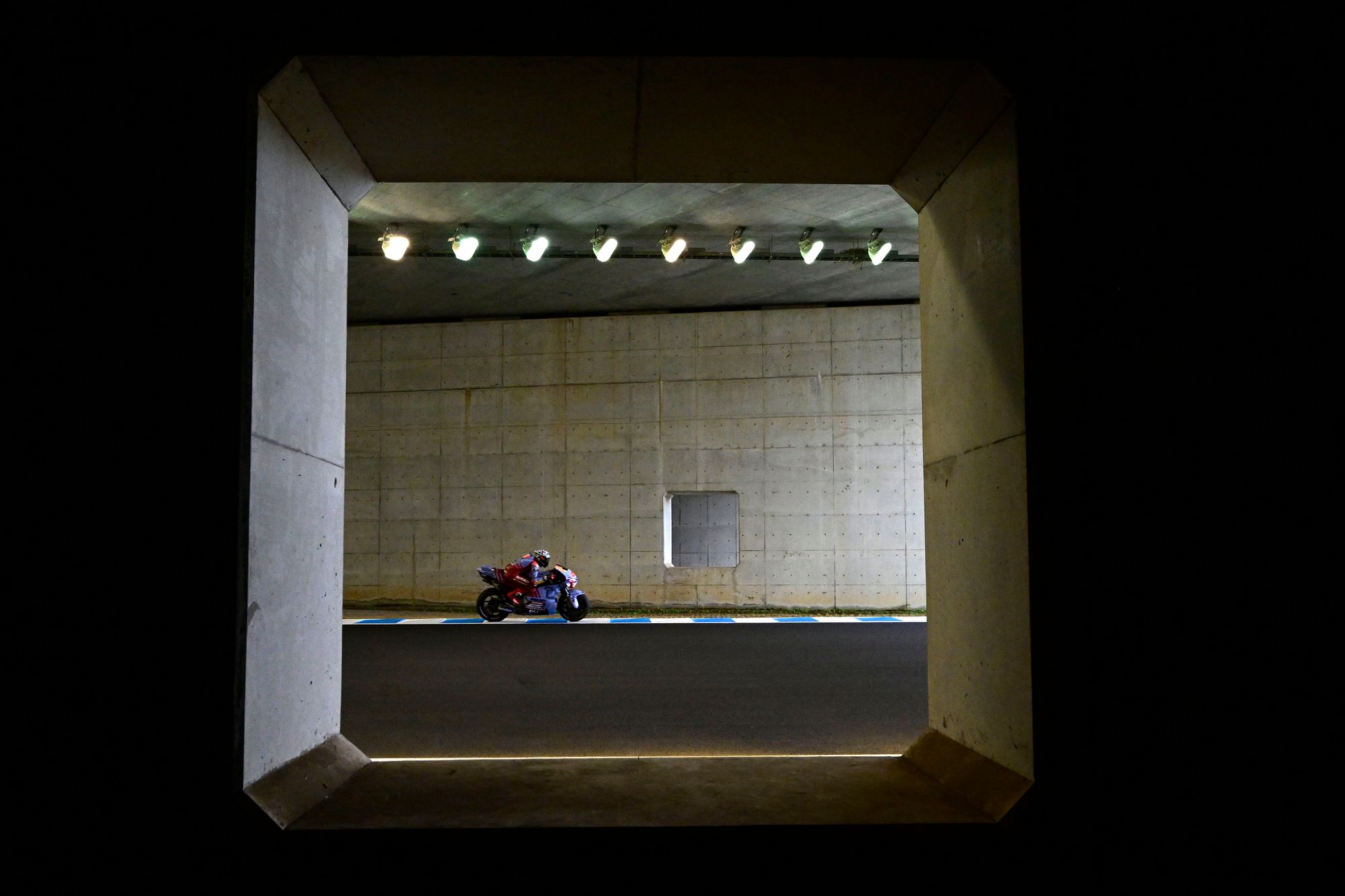 Ducati has made it very clear for many months that, while it did field five factory-spec bikes last year, there's a good reason it scaled down to four in 2023 and it has no plans to reconsider that.
Marco Bezzecchi wanted a Ducati Desmosedici GP24 at VR46 next year, but was told to choose between factory-spec at Pramac or older-spec while at VR46 - and chose VR46.
But though Ducati didn't budge its stance for Bezzecchi, could it perhaps do so for one of the greatest riders in history?
Nope. Marquez acknowledged in a MotoGP.com interview that his 2024 bike would be a 2023-spec, and does not sound concerned by it. His primary motivation, he insists, is to rediscover his "enjoyment" - and a proven package, which will with 99.9% likelihood win this year's title (in either Pecco Bagnaia's or Jorge Martin's hands), is perhaps the best way to pursue that.
OTHER OPTIONS
A strong rumour in the latter stages of this transfer saga suggested Marquez had been made an offer directly from Ducati to ride a factory-spec bike for Pramac - but that this would've represented a two-year commitment, which Marquez did not want.
Marquez refused to confirm or deny this specifically, saying only that he "had different options" and didn't feel it was correct to disclose anything about the rival offers he didn't accept.
"But for me the only option was a one-year contract," he did admit. He suggested the reasoning for this was that he still needed to prove his "enjoyment", although what was left unsaid is that it also gives him flexibility to contend for virtually every MotoGP factory ride for 2025.
Marquez also acknowledged that taking one year off was a possibility at some point.
THE CREW QUESTION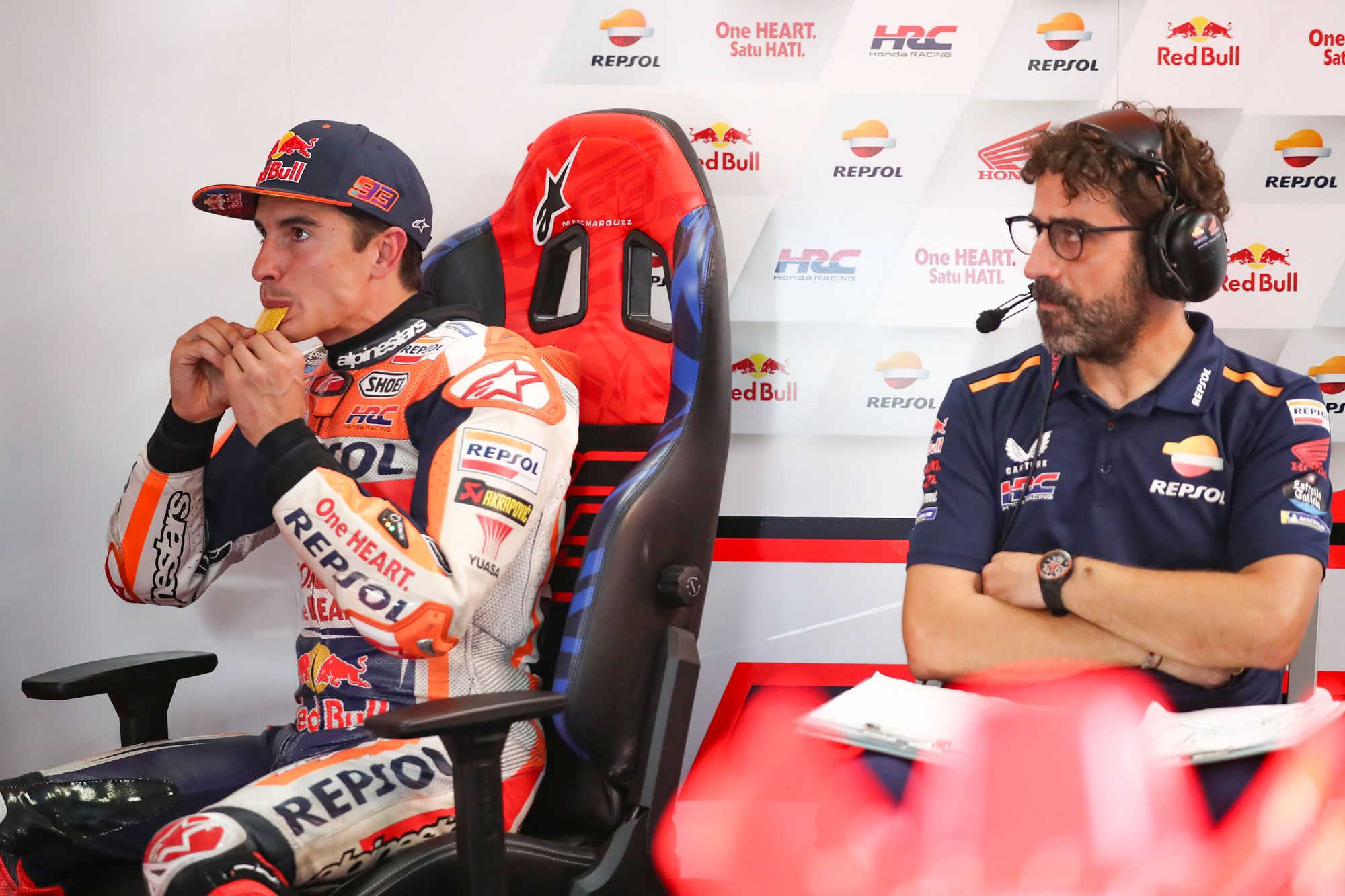 Marquez's Honda crew is a famously closely-knit operation, and most of that crew will not follow him to Gresini.
"Still we are in discussions because just this morning we signed the MOU [memorandum of understanding] with Gresini," said Marquez regarding the crew question.
"On Wednesday we started to talk about the contract, because before I didn't want to have any distraction, any option B, because my main priority was Honda.
"But yeah, one of the big reasons, or the biggest doubt, was all my team. It's true that in the end, I had a very big talk with all of them and in the end they are my friends, and they advised me in a friendly way, not in a team way.
"So this was a talk that helped me a lot to make the decision. I'm trying to bring at least one mechanic, that I think will not be a problem... but I cannot bring all the team, for two reasons.
"One, I will not destroy the Repsol Honda team because we are in October. And second one, I will not destroy the Gresini team because they are a big family and they have their mechanics. I must adapt to the situation. I took the decision so I must adapt."
VALENCIA TEST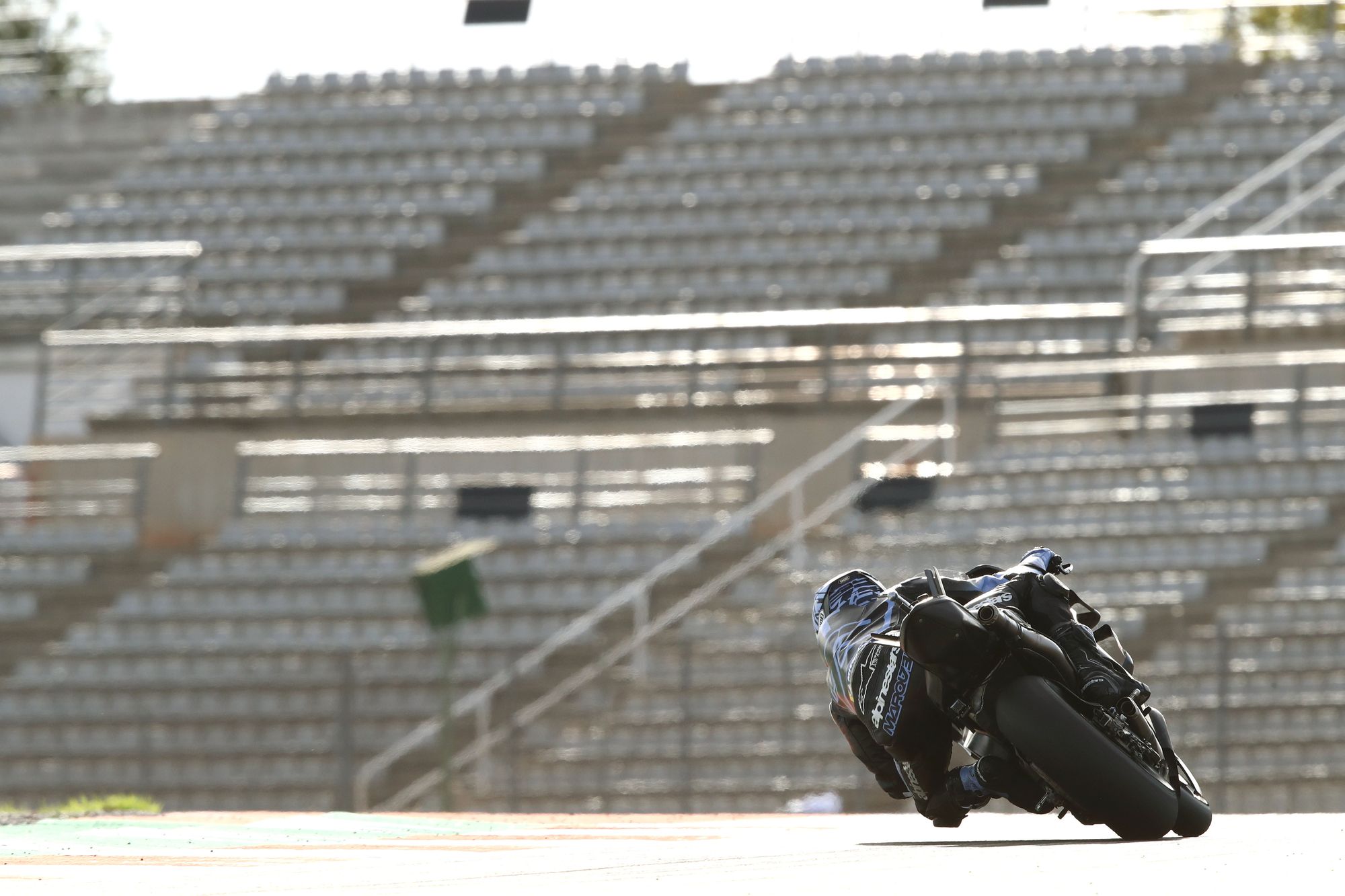 Marquez will be on a Ducati on the Qatar opener grid next year - that is confirmed. He will obviously be on a Ducati in the pre-season test. But what about the famous bone of contention, the post-season Valencia test, which is usually a separate matter and often depends on the discretion of the 'previous' employer?
"Still not confirmed, still we are talking, but looks like it will be possible. But still not confirmed 100%," said Marquez at Mandalika, suggesting that he will remain a Honda-contracted rider until December 31 but will be allowed to sample his new bike as an exemption (with perhaps some restrictions in terms of what he can say to the media and the colours of his overalls and test bike).
Ducati's reigning champion Bagnaia, for what it's worth, expects Marquez to get the nod for the test. And he even went a step further.
"He will lead the test," said Bagnaia. "Because he will have, for sure, to try different things, to try the time attack with our bike, and will be leading, because our bike adapts to all the riding styles and is very predictable. For me it will be like this."