Tech3 Gas Gas racer Pol Espargaro has addressed the media for the first time regarding his shock departure from the team's 2024 MotoGP line-up.
Espargaro spoke just days after the announcement that, despite his contract for next season, he would instead be moved aside into a non-racing role within the larger Pierer Mobility Group to make room for Moto3 champion and current Moto2 leader Pedro Acosta.
Espargaro, who was badly hurt in a crash at the Portimao season opener back in March and subsequently sat out the entire opening half of the 2023 season, has faced a tough battle back to recovery since then, especially with the sword of Damocles looming over him as speculation continued to swirl about who exactly would have to step aside to make room for Acosta as the KTM group found itself with five riders signed to ride four bikes.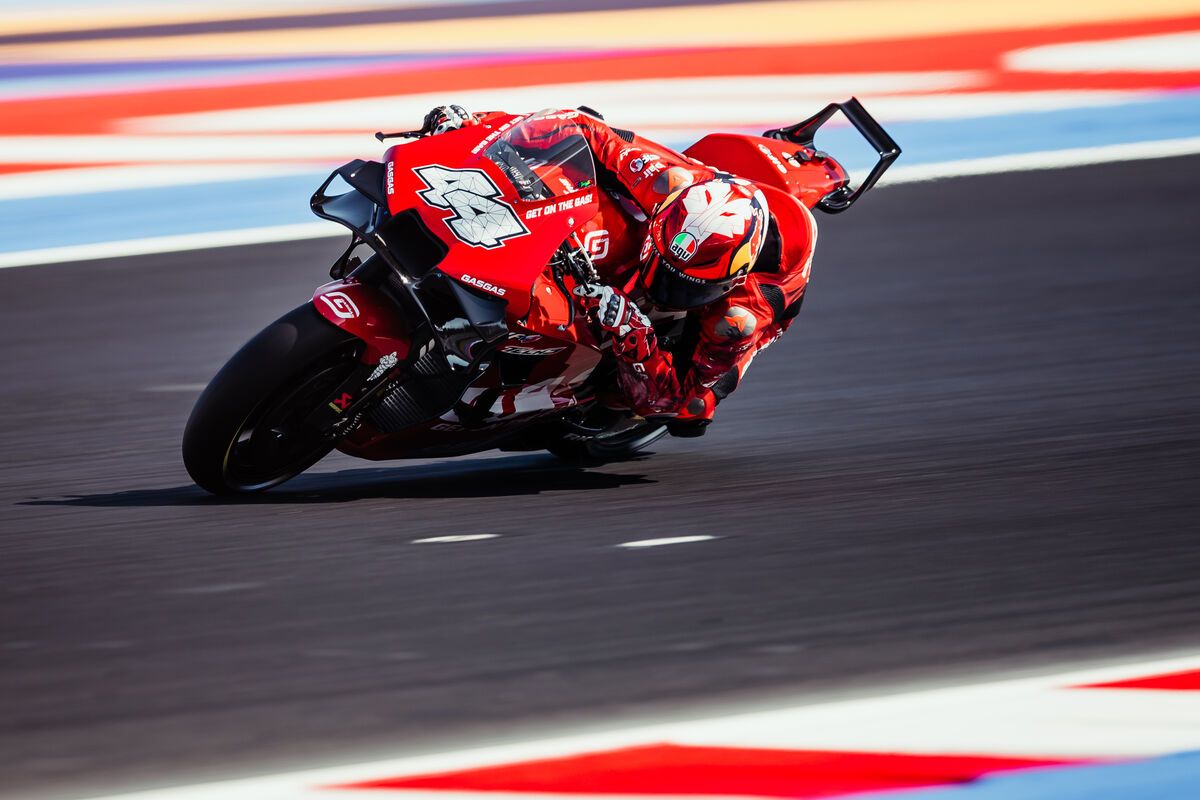 Insisting when the news was announced that, rather than being a demotion, this sideways step was something that was agreed mutually with KTM, Espargaro nonetheless sounded somewhat more circumspect when questioned by the media ahead of this weekend's Indonesian Grand Prix.
"It is what it is," the 32-year-old said. "Finally, we talked to the factory and we arrived to an agreement for next year to have some races, most of the wildcards, and just supporting the factory in another way from what I've been doing this year.
"I'm trying to figure out what will be my role within the Pierer Mobility Group next year, and matching everything together with all the board members to face the new project.
"It's not actually a disappointment, it's what has happened. For sure I would've liked to be a racer for the next year, because actually I feel like I'm fast. I'm not as fast as I would like to be, but also I've been away for quite a long time and the bike has changed a lot.
"Sure I had not enough time to be as fast as I wanted, but even like this I've been fast enough. But you know, things go like that, and I need to take it in a mature way and not be a child, screaming and crying.
"Take the new chapter in my life in the most mature way possible, in the most positive and proactive way. It's the only way that it's going to work, for both parts - for me and for the Pierer Mobility Group project."
And while it seems likely that his change of circumstances with the team will mean that his 2024 contract will be honoured at least from a financial perspective, Espargaro was quick to insist that he's far more interested in finding a path back onto the grid in a full-time capacity for 2025 and beyond.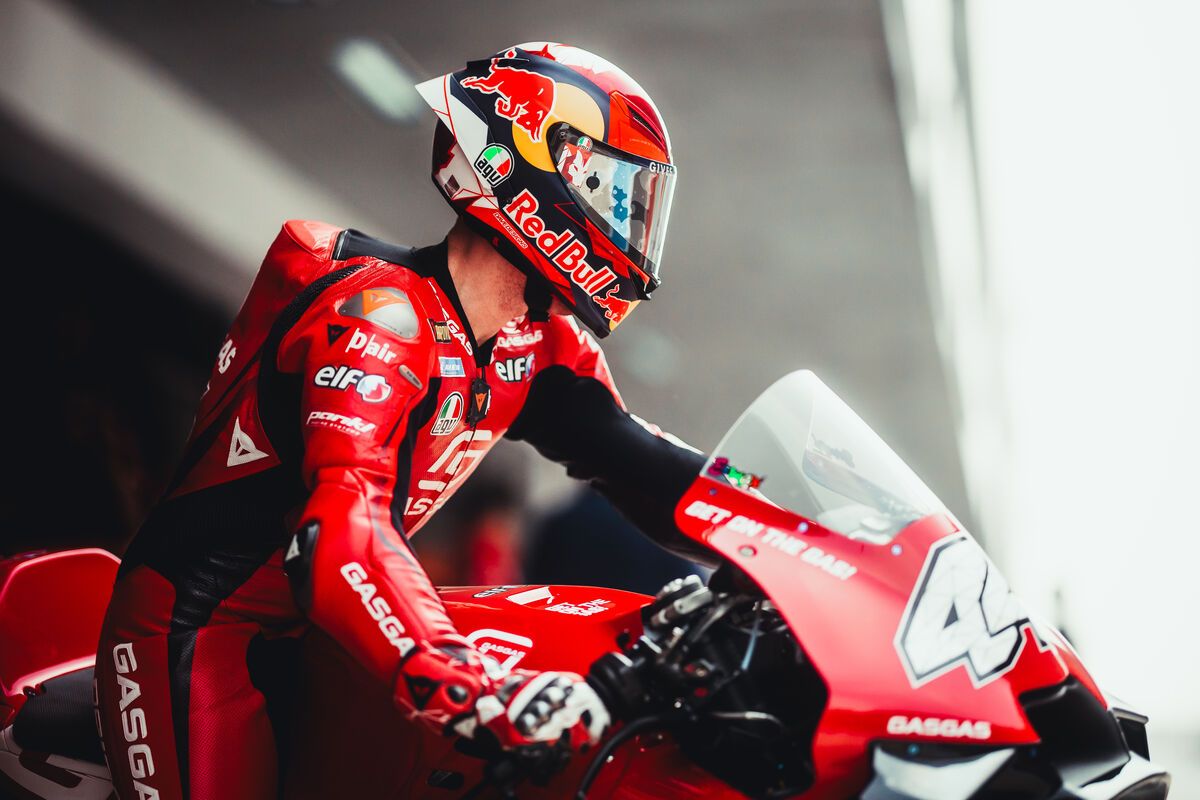 "It was a long talk," he explained, "and not everything is about the money. I don't want to talk in a rude way, but my bank account is OK. I don't need more money. Money is always important in life, but I've been racing for so many years and luckily I did not spend more than I made.
"It's about to feel, as I believe every human wants to, that there is a purpose to life. You feel like what you do has a utility for someone else, and hopefully my utility for the next few years will be good enough for the factory, not just talking about next year but in short and long terms.
"There are options to be a racer in 2025, maybe inside the Pierer Mobility Group or maybe outside, I don't know. For sure I want to stay in the Pierer Mobility Group and there are options for 2025, but it's too early. It's one year and a half away, but all the options are open and I just want to be competitive doing whatever I do.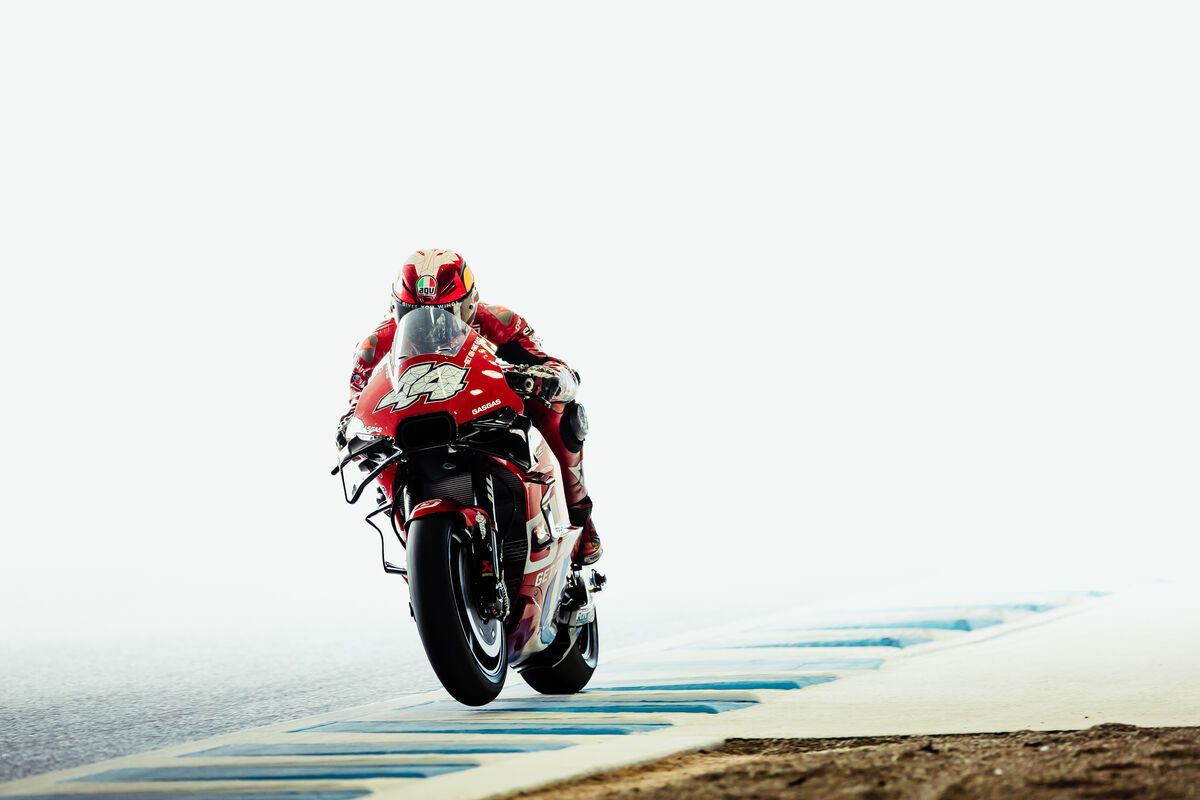 "I've always been like this in my sports career, and it doesn't matter the position I take, I want to be the fastest or the best. That's why I work every day.
"You have all the feelings together. My responsibility as I'm getting older and more mature is to step back, think, and then answer. For sure you have all the chapters of feelings: anger, everything, then you step back and you see your possibilities, the offer, and try to understand all the situation to choose the best for you."
His brother's view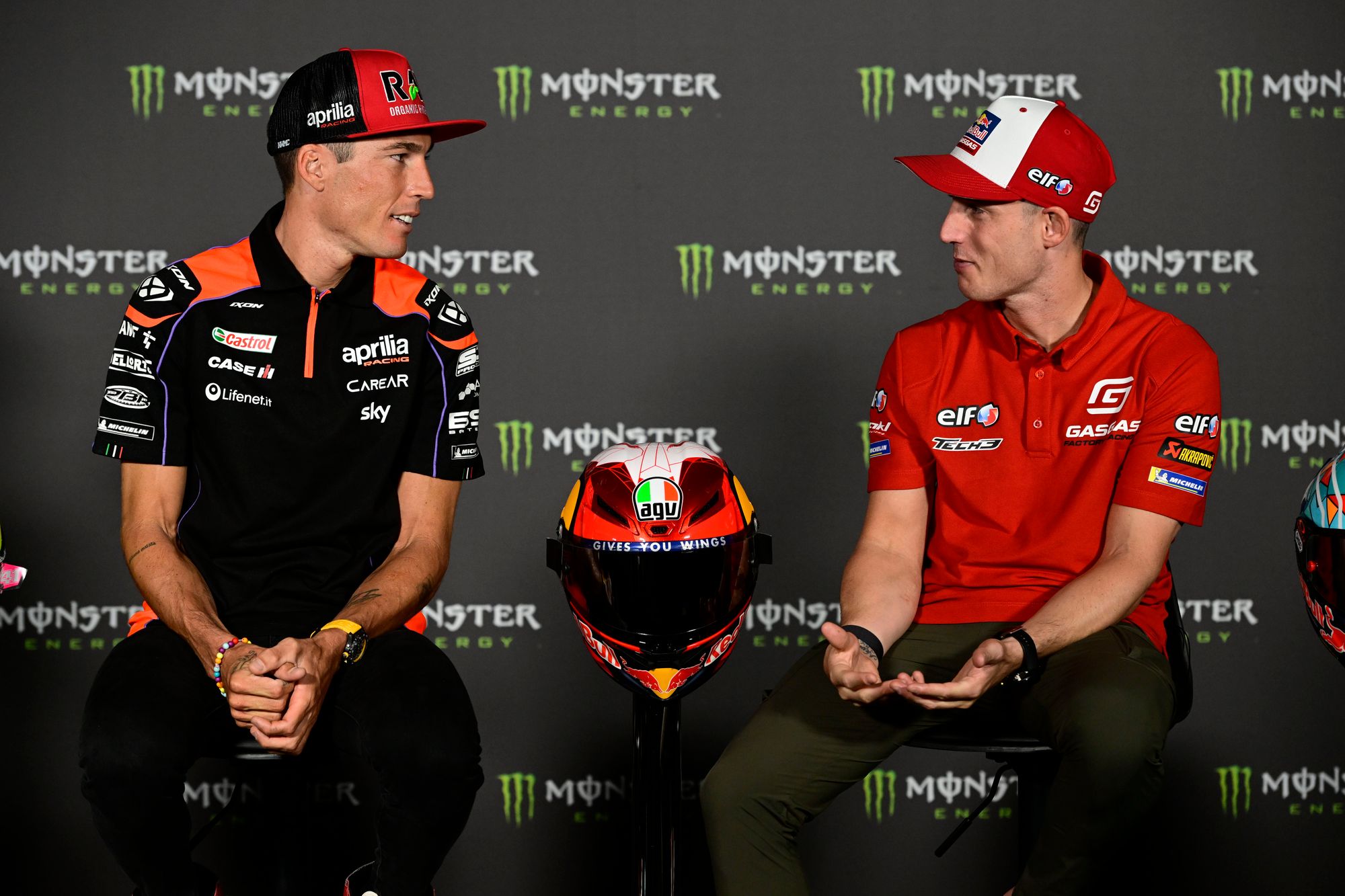 Pol's brother Aleix Espargaro, who rides for Aprilia, has been one of his most vocal supporters and seemed earlier in the season to regard the idea of Pol being sidelined for 2024 as something completely outrageous.
When asked by The Race about his reaction to the news on Thursday, the elder Espargaro said "I prefer not to give my opinion" - though, in his usually candid style, went on to elaborate as much as he felt he could.
"I'm happy for him because he will be safe next year, he can have more time at home with his family. So I'm happy really for Pol.
"And I expected to see him a little bit worse [more affected], and I see him happy. So I'm happy, really, just as a brother.
"But as a member of this paddock... it's better that I don't say what I think."